By Sallie W. Boyles  |  
Photography by Jacqueline Ward and Sheila Goode
University of Alabama alumni Kelli Arnold and Jason Siler met on the beach through a mutual friend after they each had graduated and relocated to Florida's Panhandle. For the two fun-loving aficionados of the Gulf Coast, choosing Alys Beach for their wedding was easy, especially with Kelli working for the resort town of Alys Beach, currently as its senior event manager. (Jason is now the director of recreation at Alys Beach.) Her job had also exposed the bride-to-be to numerous weddings, so Kelli was ready with ideas. Even so, with only five months to plan her February 5, 2012, wedding, she was grateful for her Alys Beach colleagues and other vendors, who filled in the details to create a happy, carefree event.
Making the most of an idyllic spot on Kelly Green, an Alys Beach site that overlooks the Gulf, the Silers dined under a clear-top tent and danced outdoors beneath the stars. A color scheme of blue, yellow, and green mirrored the natural surroundings, and playful floral arrangements in whiskey bottles (a nod to Jason's beverage of choice) sat atop mixed and matched wooden tables and chairs. "We didn't want anything stuffy," says Kelli, who opted for open seating and casual Southern fare. Not one to let formality get in the way, the bride also ordered donuts, catered by Charlie's Donut Truck—a legendary vendor in Alys Beach—in lieu of a traditional cake. "I told Charlie, the owner, to pick five or six different flavors, but the selection had to include my two favorites, blueberry and sour cream."
Another notable twist on tradition was having her brother, Chris Arnold, serve as the man of honor and her only attendant. And when pressed to pick a favorite wedding element, Kelli points to a photo booth, stocked with masks and accessories that compelled all ages to dress up and pose for the camera.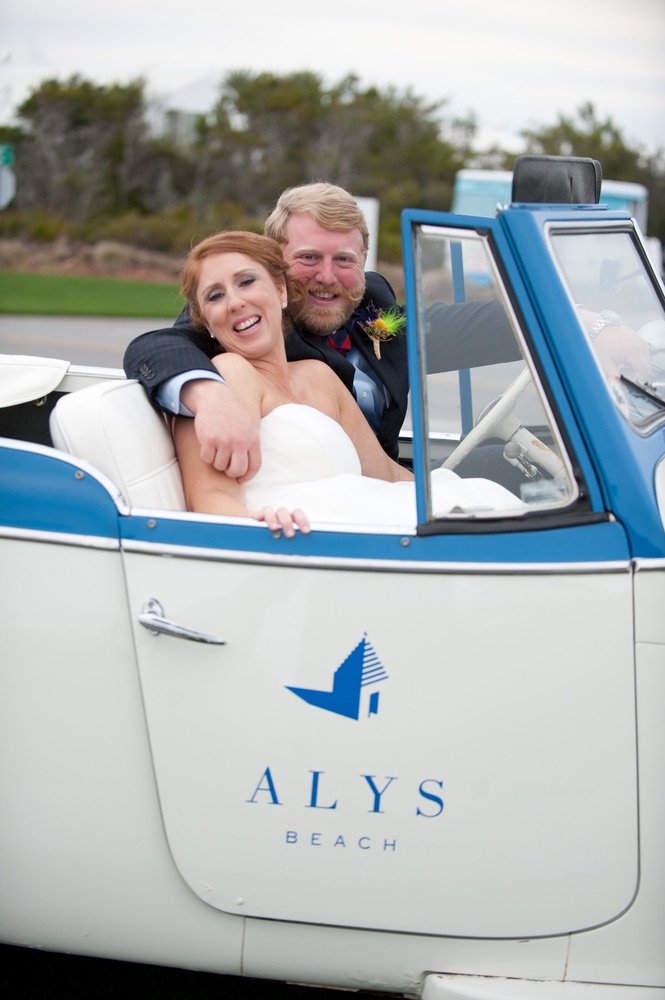 Favorite wedding moment: "I loved the photo booth!" Kelli says. "I had everyone in there at one time, even adults who typically wouldn't partake in such antics!"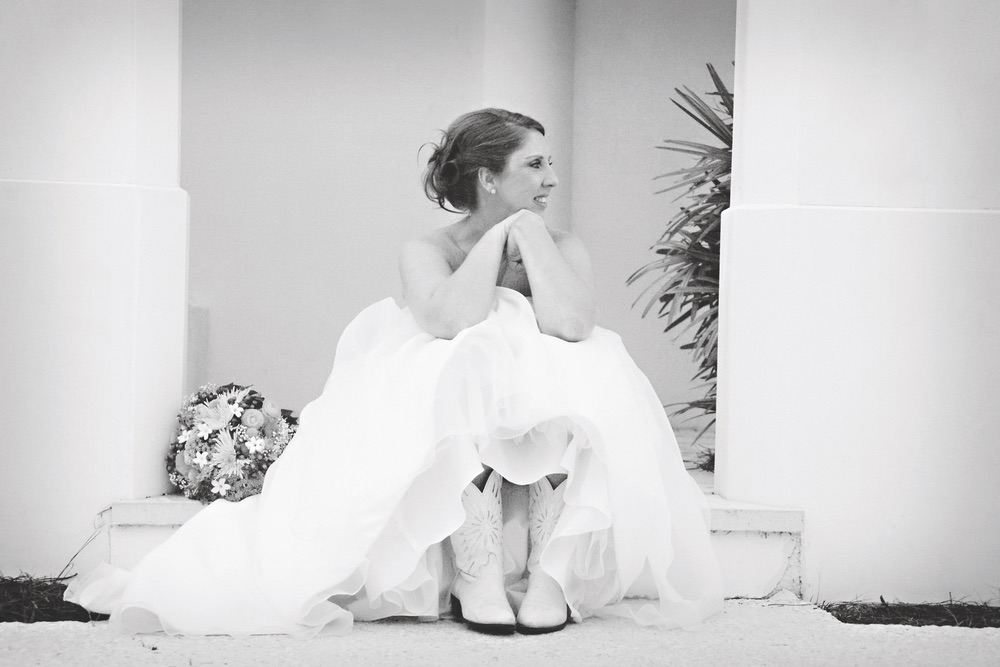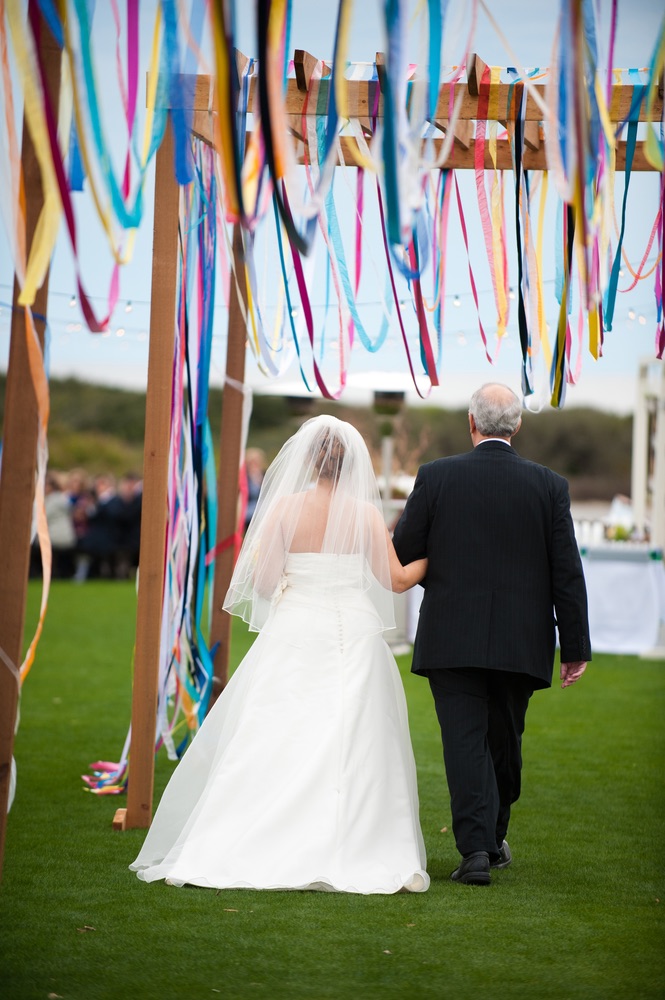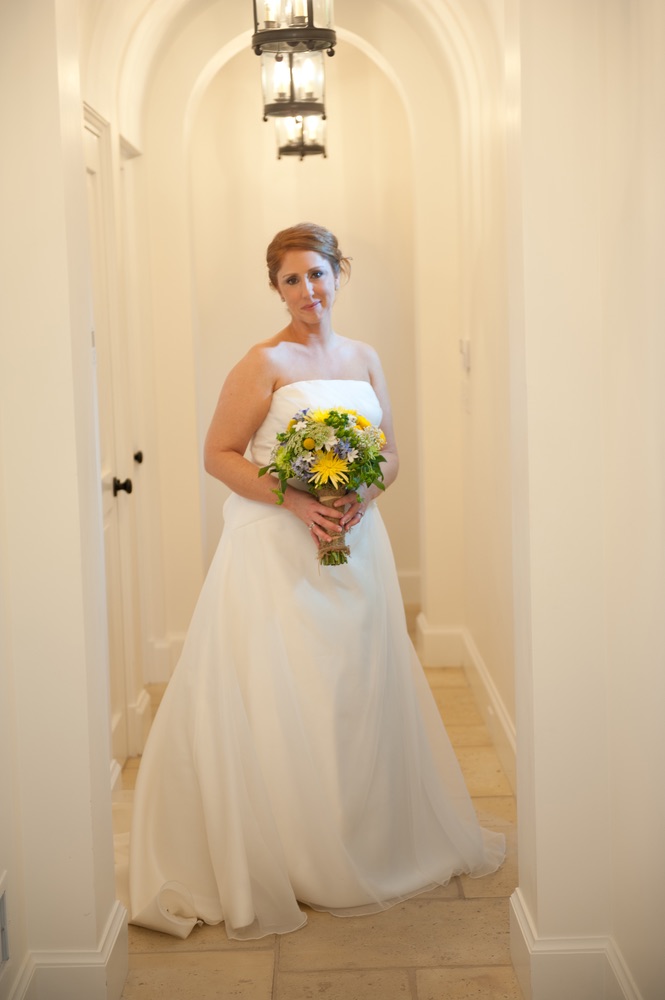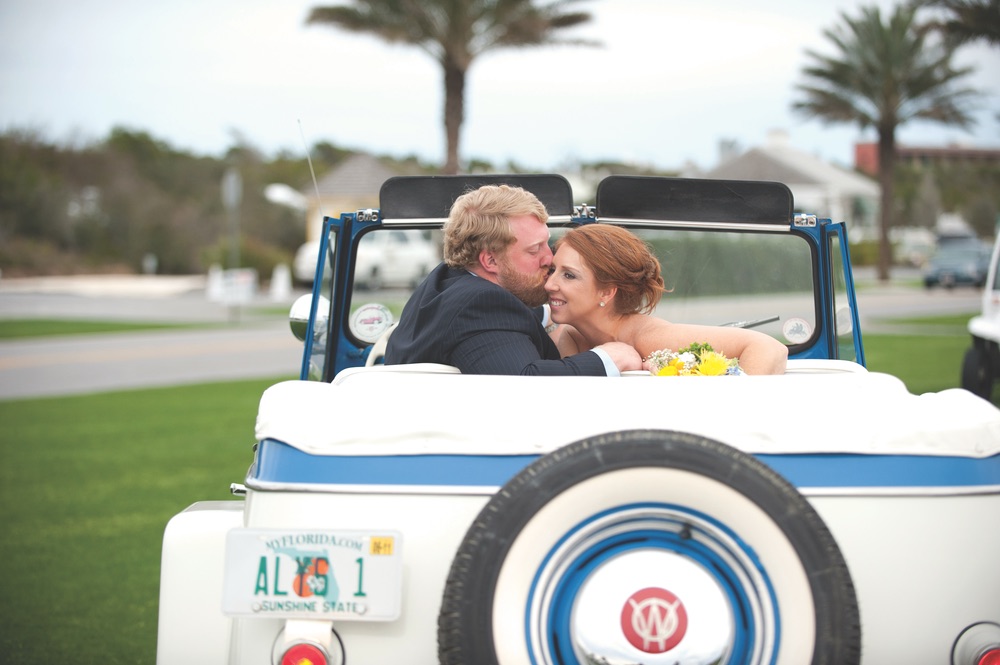 — V —
---
Vendors: Wedding Planner Meghan Kelly, Event Coordinator at Alys Beach Bella Flora Caliza Restaurant at Alys Beach Photographers Jacqueline Ward and Sheila Goode Charlie's Donut Truck Dread Clampitt
ARTICLE CATEGORIES