A Love for Life
By Lisa Burwell
Dr. Nitin Bawa has a caring, contemplative, and elegant disposition. Upon our initial meeting for lunch at the beachy casual George's at Alys Beach on Scenic Highway 30A, it was obvious he follows an exercise regimen that allows him to stay fit and trim. Shortly into the interview, Dr. Bawa mentioned that he had been a competitive swimmer in high school and continues to enjoy his passion, competing this past spring in a four-kilometer race in Bermuda called Round the Sound. He said, "During my training for the meet, I swam at Frank Brown Park in Panama City Beach, the YMCA, and the pool at Serenity by the Sea at Hilton Sandestin Beach Golf Resort & Spa, which is my favorite place to go with my family." His two-and-a-half-year-old son, Neil, got an early start as a swimmer and is already following in his father's footsteps, as evidenced by his unusual comfort in the water and keen interest in the sport.
Following lunch, we toured Dr. Bawa's office, located behind Angelina's Pizzeria one block off Scenic Highway 30A. I studied his impressive credentials proudly displayed on the walls. Nitin Bawa, MD, received his bachelor's degree in chemistry from Northwestern University, where he did research on Alzheimer's disease and coauthored a research paper published in Experimental Neurology. He finished his medical training at the University of Illinois at Chicago (UIC) in 2001, where he did his residency in internal medicine at UIC Medical Center. He also has an MBA in health services management and finance from Loyola University Chicago, which helps keep his practice running efficiently. In addition to all this, Dr. Bawa has done an externship at Kennedy Space Center in Brevard, Florida, has participated in research with flight surgeons, and has graciously volunteered his expertise and time with the International Federation of the Red Cross and Red Crescent Societies.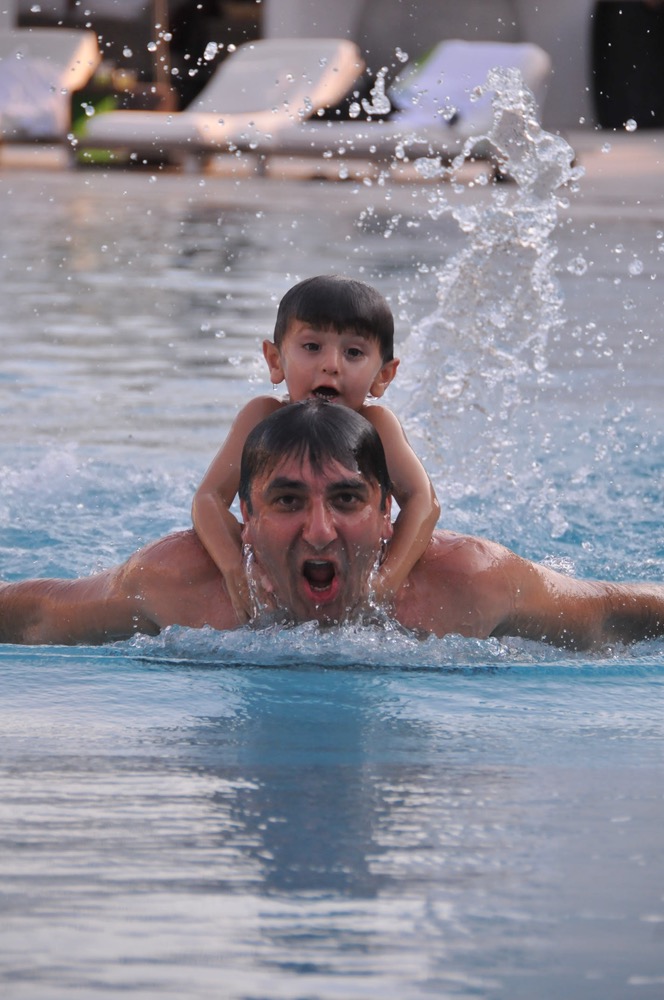 Dr. Bawa is a board certified internal medicine physician. He was the first in the area to introduce the new Zerona laser, a low-intensity laser with the ability to "melt away" fat cells without causing harm or discomfort. "I treat my patients by combining cosmetic and internal medicine simultaneously; to look better on the outside, you need to start from the inside." To that end, Dr. Bawa explained that by adjusting hormones through a bio-identical hormone process, he can help his patients—particularly women—control their weight. He administers both a saliva and blood test to check hormonal levels, the saliva test being even more accurate than the blood test. "Doing a saliva test for hormones such as progesterone, DHEA, and testosterone is important for seeing the exact levels of these hormones." He explained that a popular weight-loss medication he prescribes called human chorionic gonadotropin (hCG) has helped many patients achieve significant weight loss.
Because stress can be a contributing factor to weight gain, Dr. Bawa combines supplements and medications to combat the negative effects of stress in relation to weight gain. "To best help my patients, I look at my patients holistically so I can offer the best course of medical treatment available with both conventional and unconventional recommendations." He is a member of the American Academy of Anti-Aging Medicine and continues his education to learn of new treatments for combating hormonal imbalances associated with weight gain.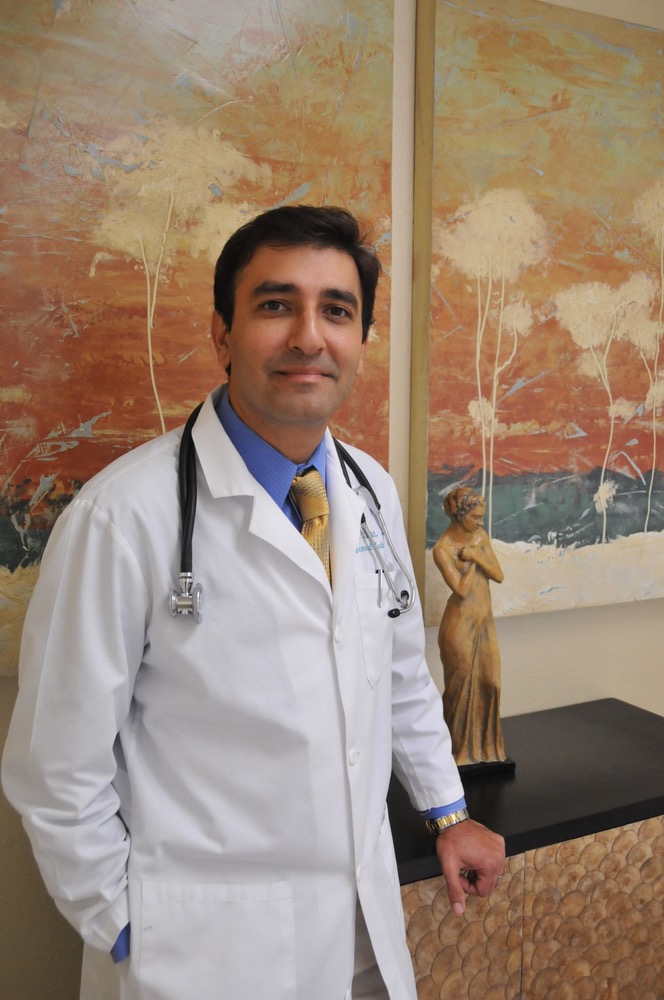 Keeping healthy can be a challenge, and one of the best ways to stay ahead of the game is to become proactive. Dr. Bawa is a strong believer in identifying symptoms or even potential problems before they manifest into conditions that are expensive and more difficult to treat. This proactive approach is the best thing a person can do for his or her well-being. He provides genetic testing that can determine diseases to which a person may be susceptible—the same tests that prestigious Mayo Clinic, Scripps Research Institute, and Duke University perform. "Preventative maintenance and a balanced life are some of the keys to longevity and a good life," Dr. Bawa asserts.
Dr. Nitin Bawa (850) 534-4170 www.drbawa.com
— V —
ARTICLE CATEGORIES