Kaypea Jewelry Defines High Demand 
By Megan Waldrep | 
Photography courtesy of Kaypea Jewelry
The countdown begins. There are only two minutes until Kristin Mein, the silversmith behind the jewelry brand Kaypea (pronounced "KP"), drops her new collection. With her online shop nearly sold out, her buyers' fingers hover over the refresh button to get the first bite of the new merchandise. The clock strikes, and it's game on. Minutes after the online shop goes live, Mein posts images on Instagram of pieces that have just been purchased. Sold, sold, sold. Once again, she makes a clean sweep. The lucky owners of the newest Kaypea collection message her their ring sizes, choose band styles, and anxiously wait about ten days for customization and delivery.
The cult following of Kaypea Jewelry began in Charleston, South Carolina, and has spread across states and international borders—which makes sense, considering Mein once sold jewelry on the streets of Bocas del Toro, Panama. But let's start at the beginning.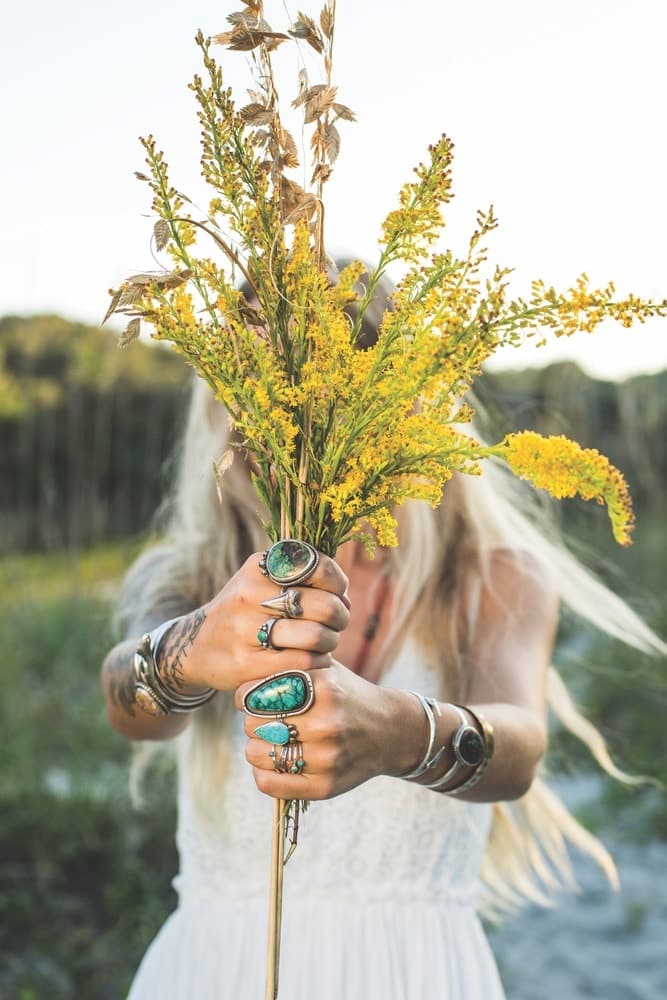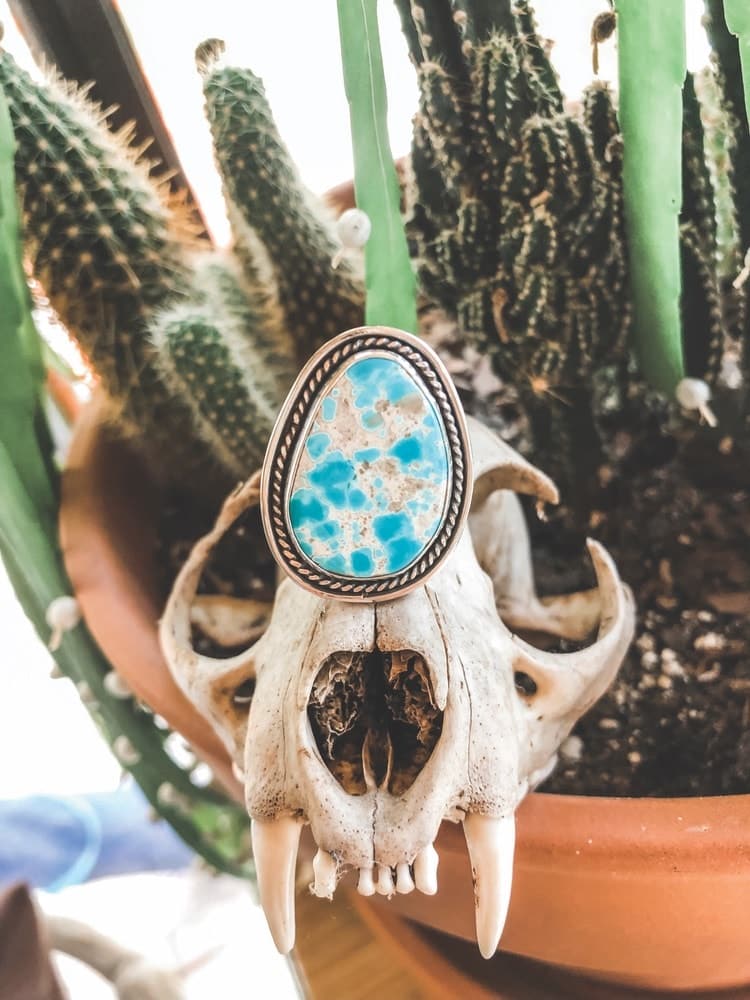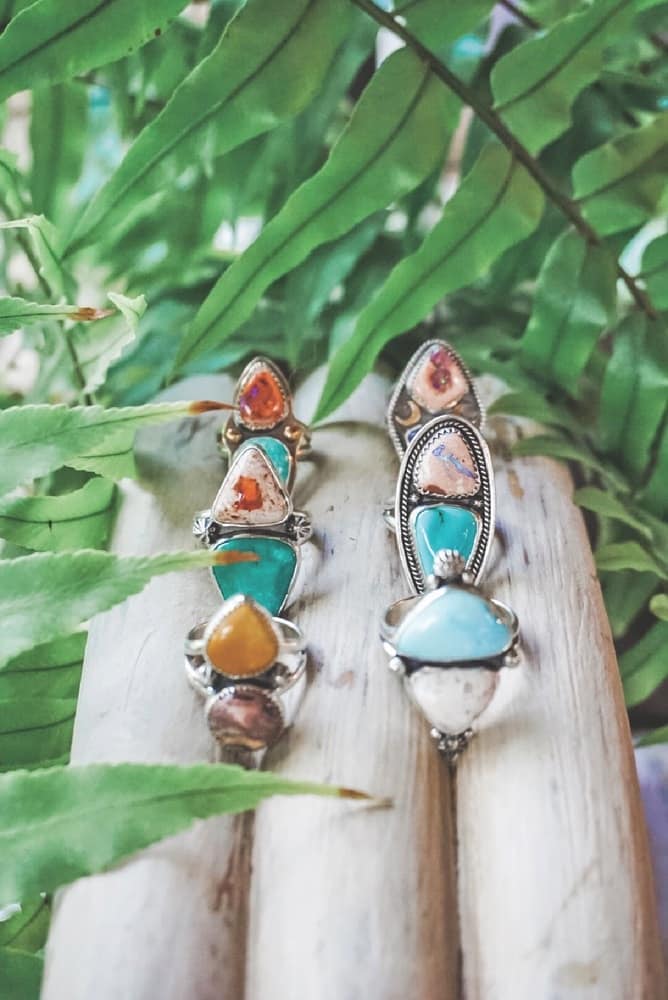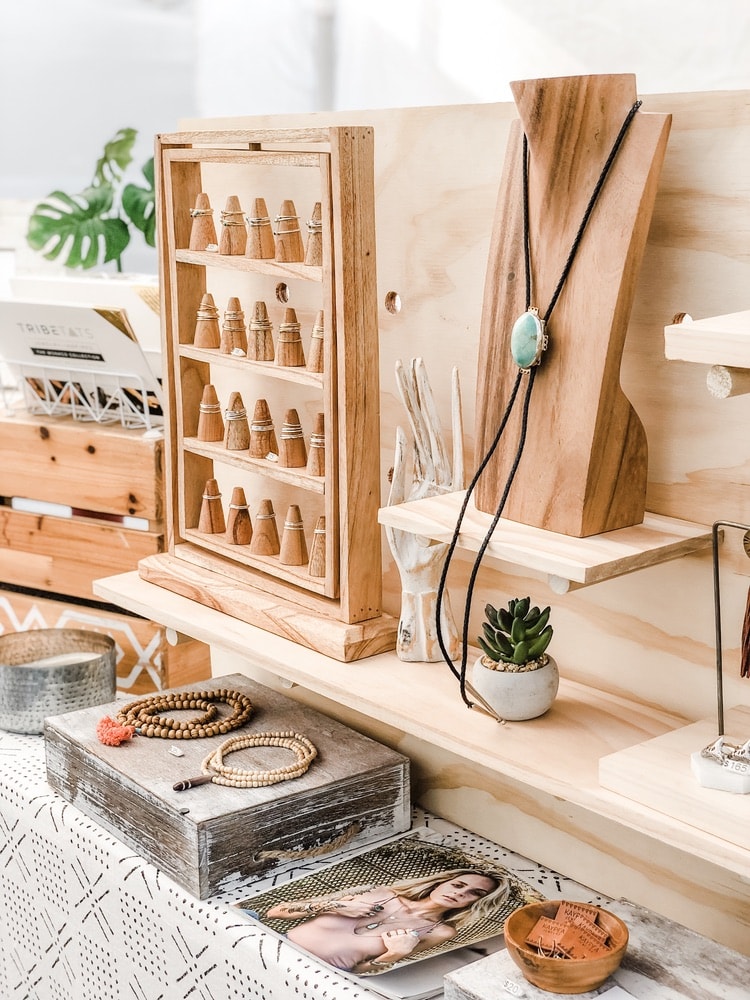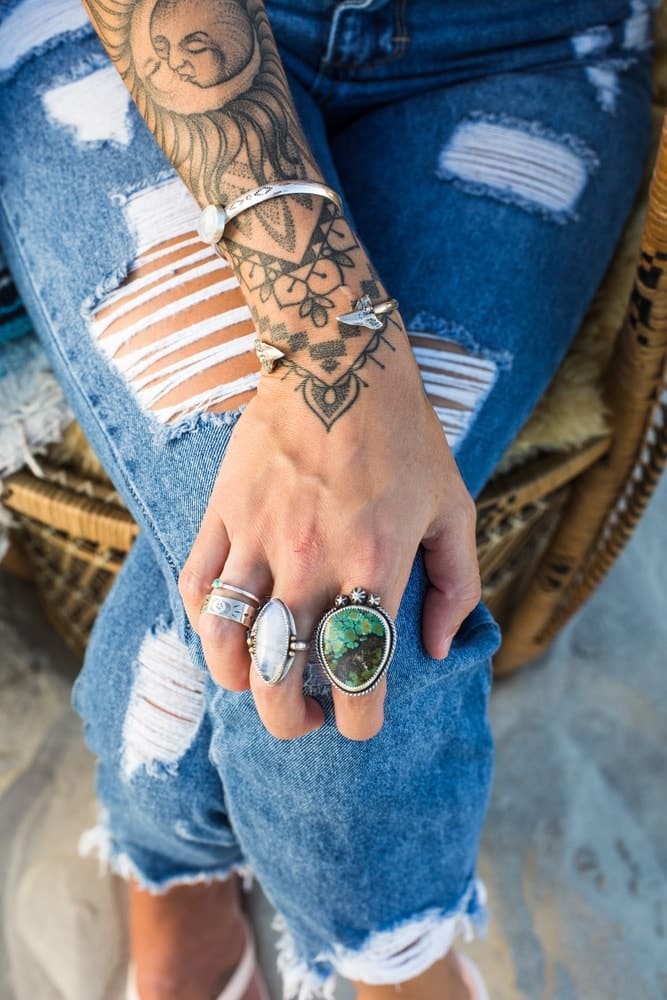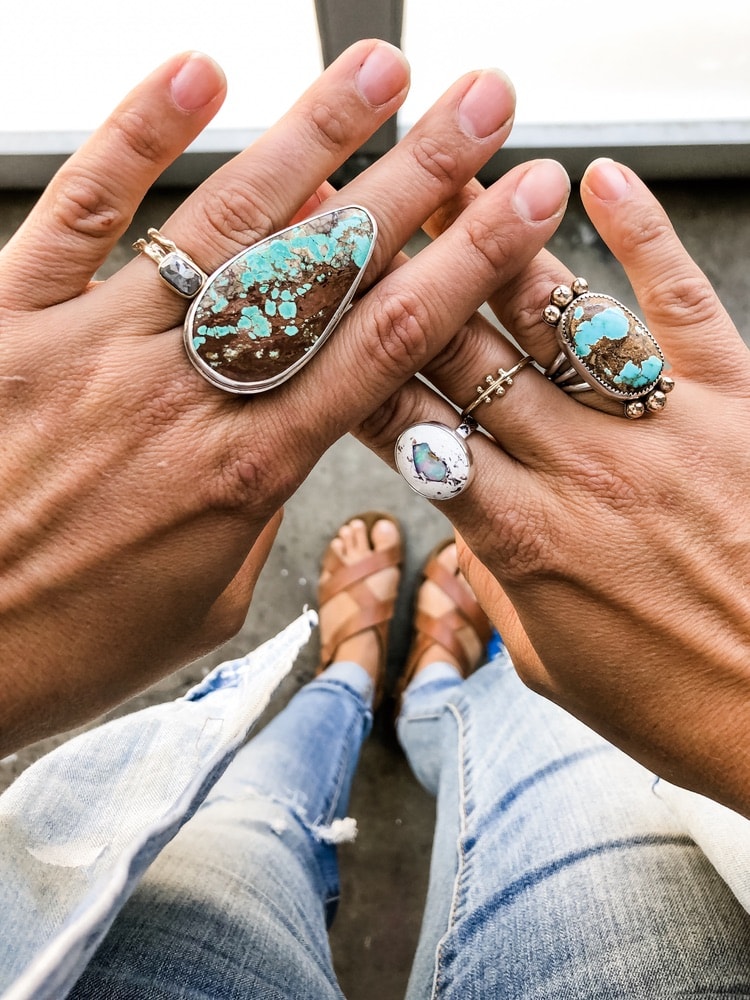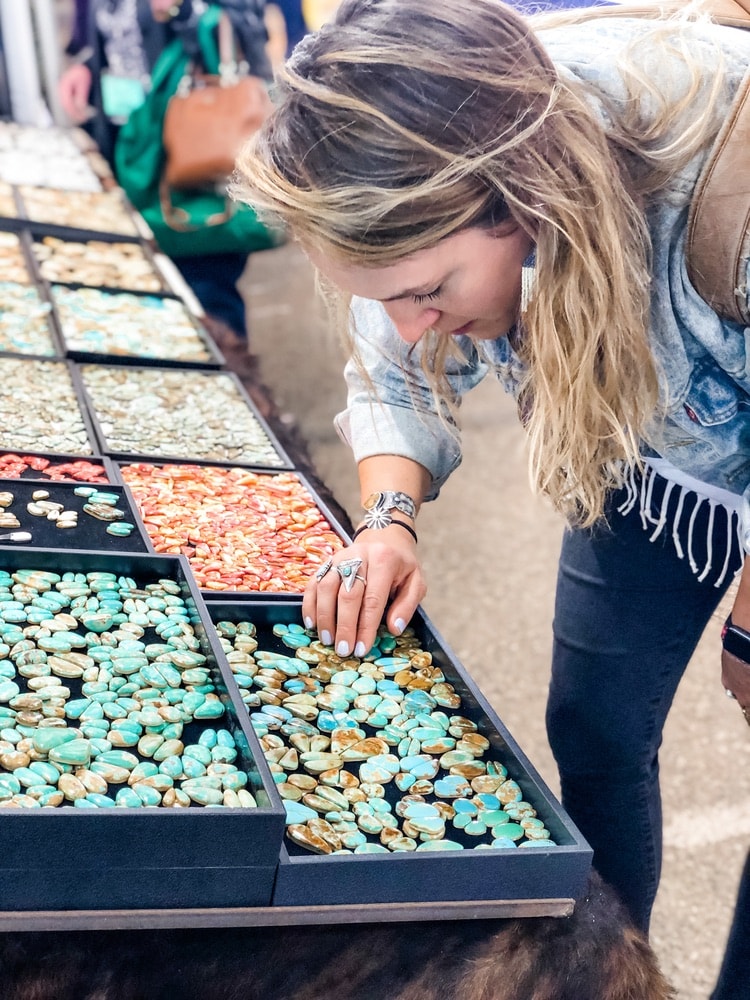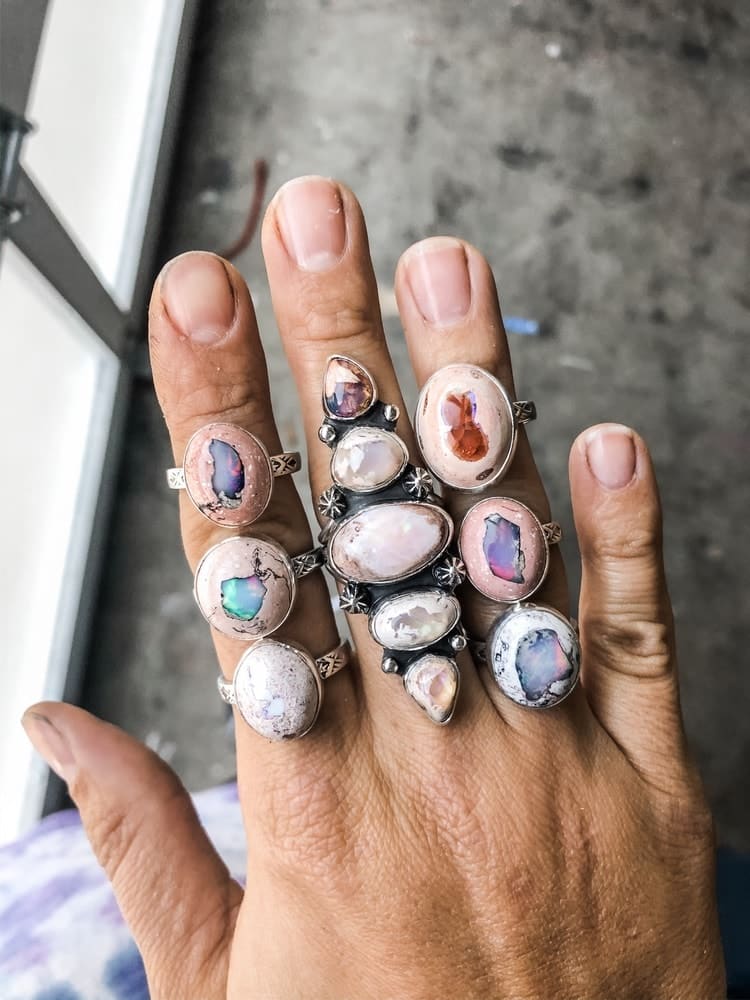 Mein, a native of Charlottesville, Virginia, has made jewelry as a hobby since she was a kid, starting with friendship bracelets and progressing into beading and basic wire-wrapping jewelry during her college years. She sold her pieces in a few boutiques during that time. After graduation in 2008—a tough year for any business, let alone a new graduate—Mein took her environmental conservation degree and worked at a sea turtle conservation in Costa Rica. "While I was down there, my now-husband was working in DC, hated his job, and wanted to become a scuba divemaster," says Mein. "So, after I finished the sea turtle conservation project, the choice was to go back and live in my parents' basement and get an unpaid internship somewhere, or just stay in Latin America and see what happened." The couple settled in Bocas del Toro. Due to the lack of resources, limited shipping options, and no opportunity to sell online, Mein's jewelry making was limited. She made the best of it, occasionally selling her designs on the streets "with all the Rastafarian hustlers, which was kind of a funny time," she says.
Jewelry took a backseat when Mein and her future husband were involved in other business ventures, such as a partnership with an American businessman on an eco-lodge. Six years sailed by, and the couple got married and decided to move back to the States, where running her business shot to the forefront for Mein. "I wanted to take making jewelry to the next level and make it from scratch," she says. "Rather than buying preassembled pieces and charms, I wanted to take the basic materials and make something completely unique with them." As it turned out, their honeymoon through Southeast Asia brought more than a new chapter for the newlyweds. It was then that Mein discovered a jewelry studio in Thailand that offered silversmith classes. The couple took a one-day introduction class and, a week later, went back for a second day with the same instructor. "After that trip, I was ready to take it on and teach myself, grow, and learn," she explains. "I taught myself a lot on the internet and learned a great deal at a lapidary school in Georgia to grow my skill set."
Kaypea is known for an eclectic, colorful, beachy, bohemian vibe with unexpected pairings. Silver shark teeth, a nod to Charleston's coastal influence, also make an appearance.
Kaypea is known for an eclectic, colorful, beachy, bohemian vibe with unexpected pairings. Silver shark teeth, a nod to Charleston's coastal influence, also make an appearance. So, why Charleston? Friends there beckoned, and, not wanting to return to their home state of Virginia, the couple were drawn to that and the nearby beaches. Mein says, "If a palm tree can survive, so can I."
Once settled, it was back to selling jewelry. Kaypea began selling at farmers' markets in Charleston for exposure, which was great, but experience among the Panamanian hustlers had taught Mein a few things. "Knowing what you want your market and client to be is crucial," she says. "I wasn't making expensive jewelry in Panama, but everybody wanted to haggle for the price." Mein knew the value of her work and was unwilling to sell pieces for pennies. "It was fun at the time, but that was not my ideal clientele. That has translated throughout my whole experience making jewelry."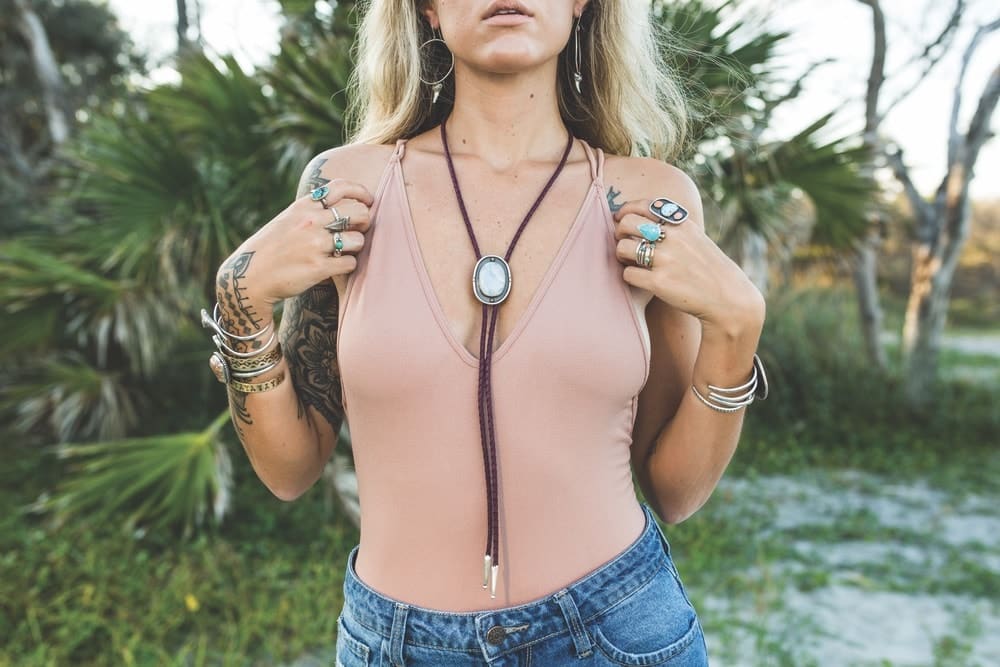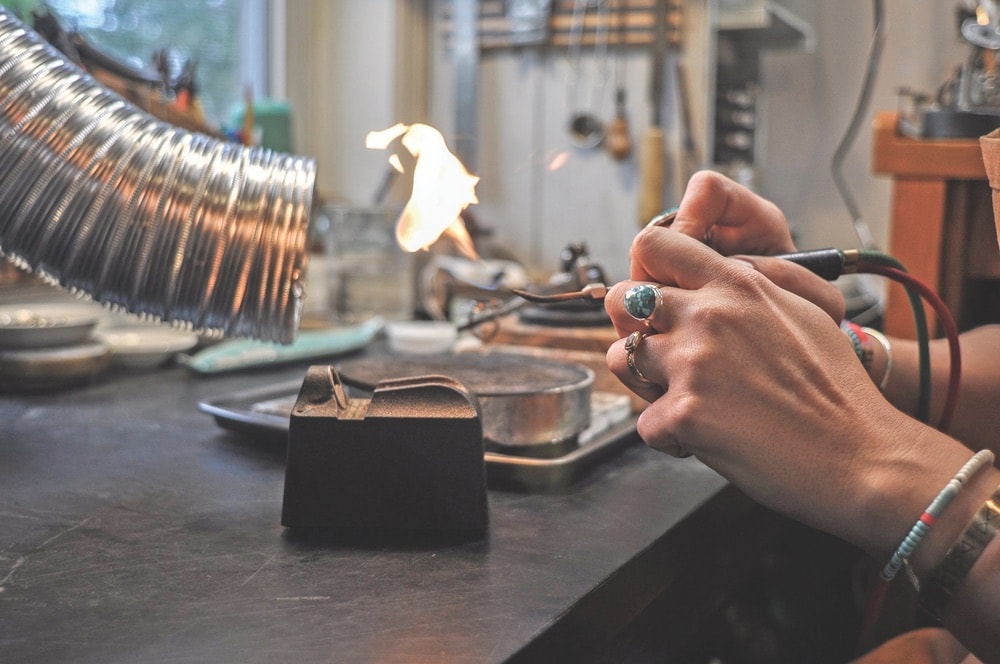 Now, Mein is choosy about selling at markets and focuses her energy online instead. She's more deliberate with her buying choices, as well, going to the Tucson Gem and Mineral Show in Arizona with designs in mind before she picks up the first stone. Working at a Charleston art collaborative, Redux Contemporary Art Center, also shifted her vision to include an understanding that what she creates is art rather than just accessories. And you'll most likely fall in love with her art when you pop over to her Instagram. If you see an upcoming sale with a piece you can't live without, I leave you with these parting words, which I tell myself before each collection drops: good luck!
— V —
---
Follow along with Kristin Mein's story on Instagram @KaypeaJewelry or visit KaypeaJewelry.com to shop.
Megan Waldrep is a freelance writer who recently traded life on a thirty-four-foot sailboat in Mexico for a vintage Airstream in Carpinteria, California. She also writes a relationship blog called I Heart under the pen name Elizabeth Rose. What does all this mean? Find out at MeganWaldrep.com.
ARTICLE CATEGORIES