Story by Taris Savell | Photography by Jessie Shepard
This is a story about a highly successful hotel and hospitality developer, a husband and father, and a member of the Bahá'í Faith. Three people? No, just one: Julian MacQueen, a man of many talents and facets who makes his home in Pensacola.
The Alabama native describes himself as being part of a "blue blood, Episcopal, suburban Birmingham family" whose wealth disappeared by the time his generation rolled around. He remembers, "I worked as a busboy in Destin and a night auditor at the old Admiral Semmes Hotel in Mobile to put myself through school." This was the hands-on training ground for his hotel "empire" so many years later.
At 59, he has no trouble looking back and recognizing the steps he took to get where he is today. His road has led him to owning a Monopoly board of hotels. He says, "We currently own and operate five hotels, with $88 million in new development under construction just in the last few months." The developer is referring to the 206-room Holiday Inn on Pensacola Beach and the 160-room Hampton Inn and Suites in Orange Beach. Additionally, MacQueen, chairman and CEO of Innisfree Hotels, which he founded in 1985, will soon begin development of a 150-room hotel on Fort Walton Beach and construction on a 137-room Hyatt Place Hotel connected to the Pensacola Gulf Coast Regional Airport terminal.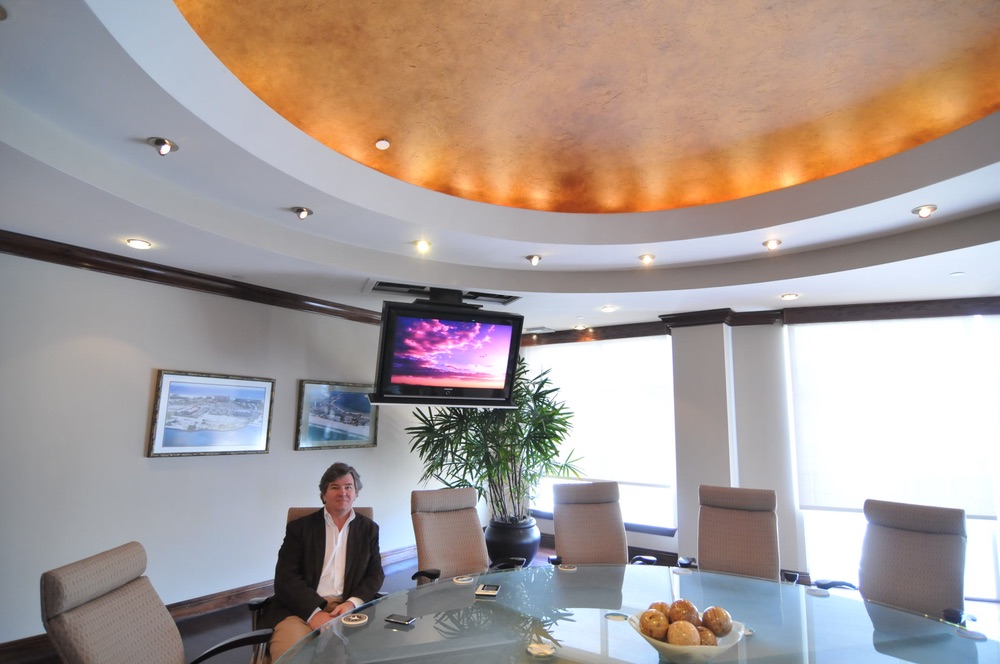 His accomplishments are obvious. The brick and mortar are part of the makeup of this soft-spoken Southerner who never wears socks and loves to go barefoot. However, he admits, "I'm a tough negotiator. I have a temper. I can hold my own, and, if I have to, I can sting you."
There's another less visible, though no less important, component to the characteristics of Julian MacQueen. He began a search when he was a much younger man. "In college, I was part of the flower power movement, and at the same time I was looking for a spiritual path."
That path led to a deep and abiding belief in and appreciation of the Bahá'í religion. "I was always curious about religion and philosophy, and once I discovered it, I saw a dramatic change in myself. I met my wife, Kim, at one of the Bahá'í meetings, and she's the strongest person I know. I'm playing at a level I never thought I could, and she brings me back to earth. She's my moral compass."
MacQueen is known for following through when he believes strongly in something, so it is not surprising that he moved to Israel in 1995 and became the general manager of the Bahá'í World Center for three years, all while taking care of his hotel business.
There is no separation between that business and the religion in MacQueen's thinking. As a Bahá'í, he is guided by the teachings. He explains, "When I go into negotiations, it's for justice. I fight hard for my position but honor the basics of justice. I want to build loyalty and trust, and I do that in bits and pieces, and it makes the Inns successful. I measure my daily actions on principles of justice and spiritual experience."
A major part of his business experience was gained during his employment in Pigeon Forge. "That's where I learned to survive. I was working with Family Inns of America, and my mentor/teacher was Ken Seaton. You couldn't survive with him unless you were tough, and I learned how to be," MacQueen says as he reaches for another helping of his favorite food, barbeque. (Hot dogs are his next choice.)
This man is one contradiction after another: a big-time player; a kind person; a man who serves on a variety of boards for banks, non-profits, and the military; a husband of thirty years who prefers to stay at home in the evening or go to movies "because that's our cocktail after work. There's nothing better than a popcorn dinner." He's also a proud father who will talk about his daughter and son at the drop of a baked bean. MacQueen doesn't miss a trick but exhibits the patience of someone who has nowhere to go, keeps his cell phone with him, is a real techie, and relishes travel. He reveals, "Sometimes I have to escape the cultural bounds of society, and that's when I get into my flying boat and just go."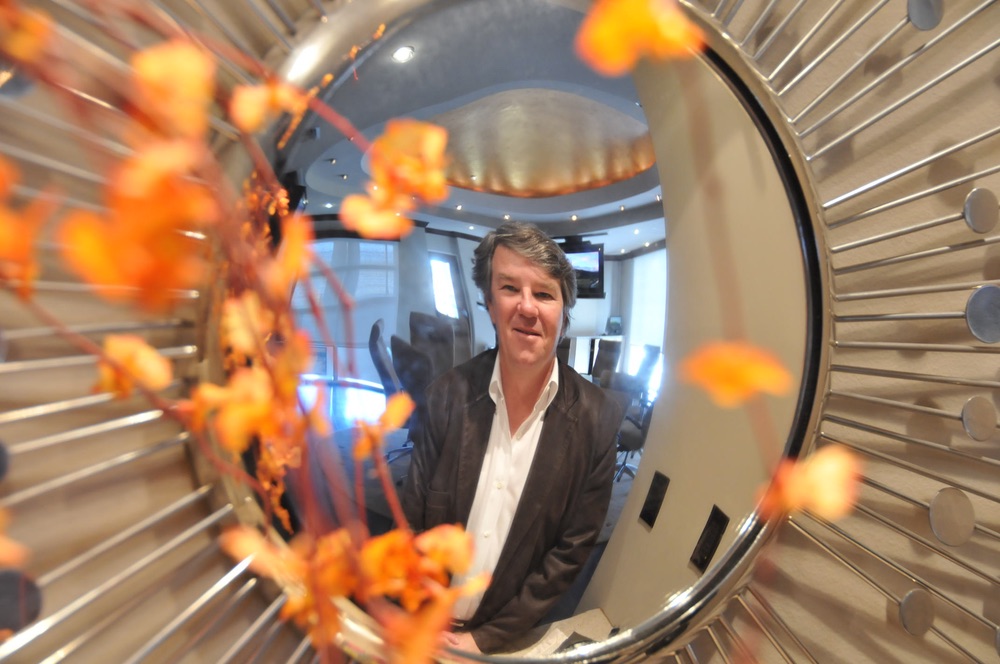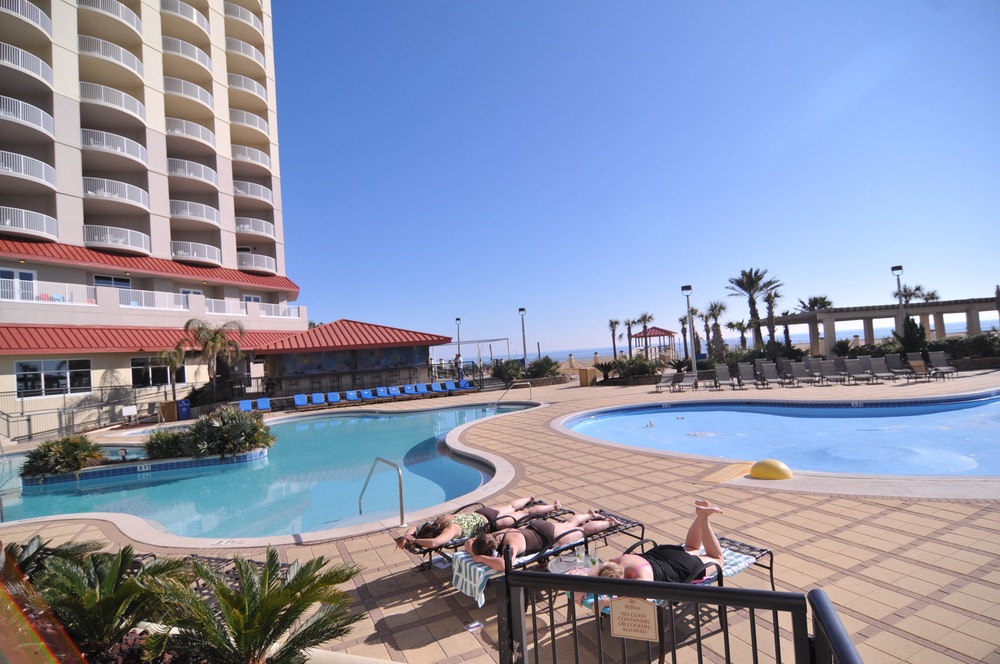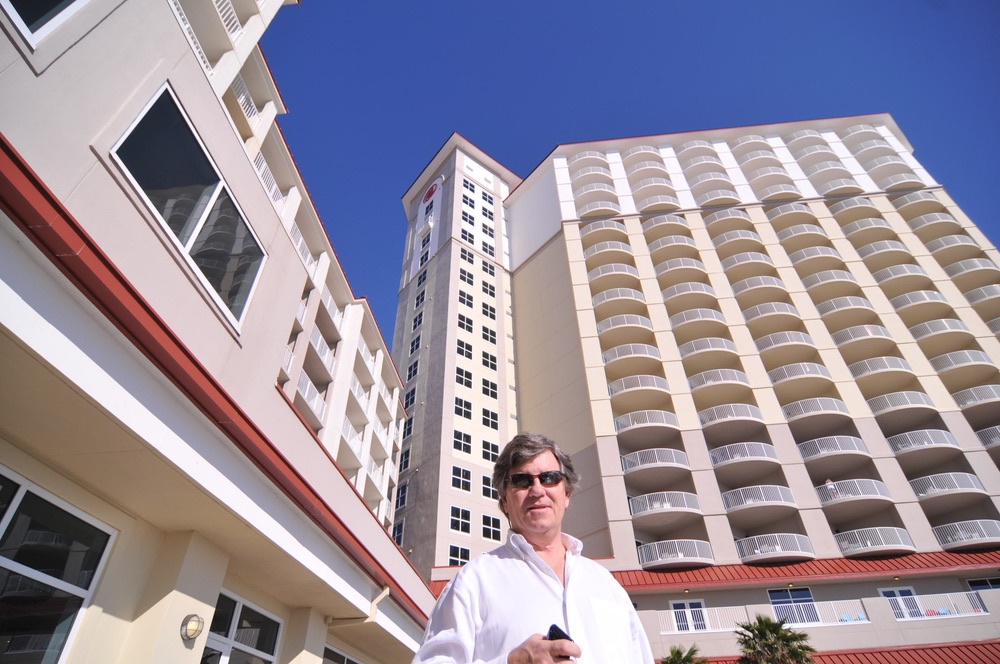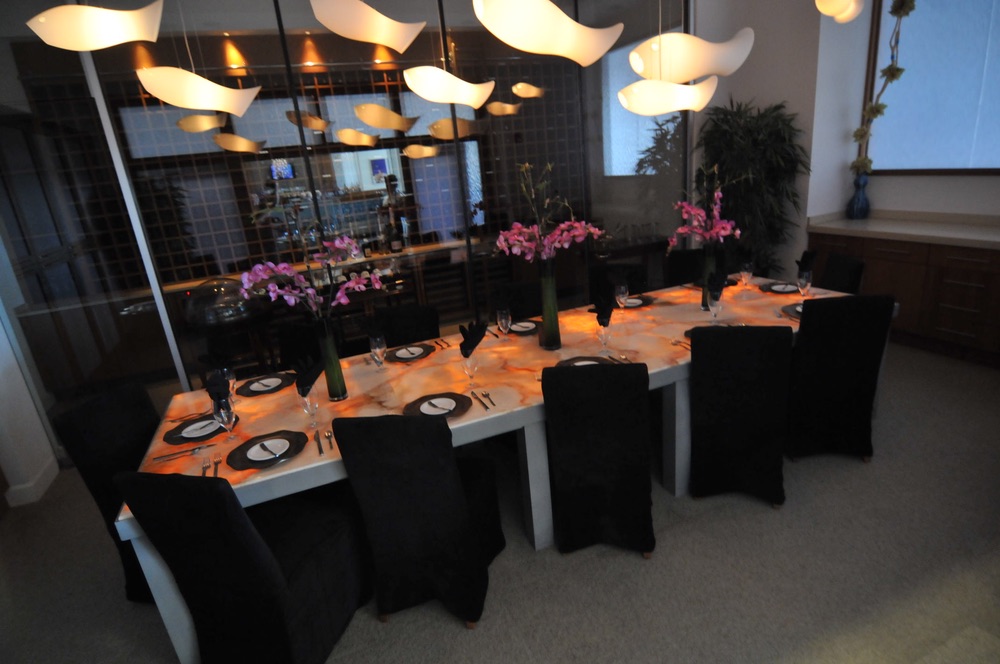 The flying boat he refers to is a vintage 1943 Grumman Widgeon seaplane, and MacQueen clearly loves it. It's not just a wealthy man's "toy," but something that he can touch, feel, talk to, and share with others, as he often does for a charitable cause.
Naturally, the plane is kept at MacQueen's own facility, the Innisfree Jet Center, behind the Pensacola Airport. This luxurious center is another of his developments that required vision, daring, and business acumen.
Like his hotels, the Jet Center leaves little to be desired. It includes a spacious hangar, stunning conference room, a lounge with two TVs, a Wii game station, a fireplace, a gourmet chef, and a spectacular bedroom (for exhausted private plane pilots) at the top of a unique staircase. "Here I have combined my love for flying and my appreciation for hospitality. It was a natural marriage," he says.
Visitors to the center are greeted by concierge manager Raina Melville and general manager Carl Braddock. The chef, William Guthrie, works in a perfectly designed kitchen to create delightful and superb meals for important guests and visitors. Here Guthrie also packages his famed Lemon Lust and Sin in a Tin found in many supermarkets, all with MacQueen's blessing and guidance.
"I'm not looking to be a Ted Turner," MacQueen says, reaching for one of the many cups of coffee he drinks daily. "I just love doing deals. My goal is to continue building until I stop having fun. I'm not driven, but I love the process of creation."
So, is there anything else in which he's involved? Of course. "I'm working on building a temple in Chile. Good business is good business, and it's good to cross cultural lines."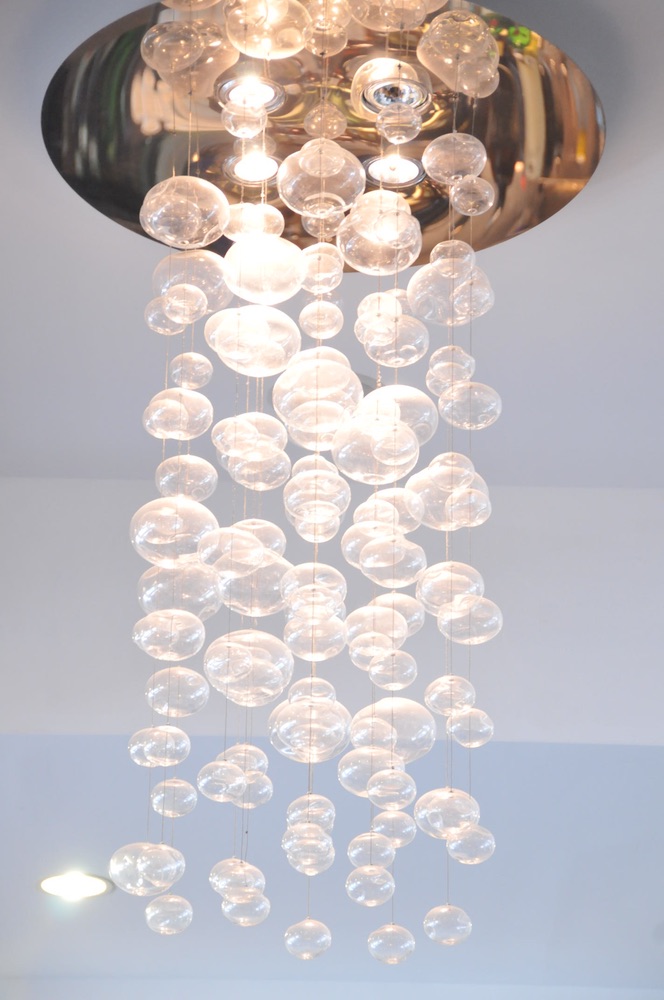 Many not-for-profit charities have been blessed with his and Kim's generosity. A perfect example is the new building for Independence for the Blind in Pensacola. The facility and its attractive garden were donated in honor of Kim's father, C.W. Gemmill, for whom the building is named.
Julian MacQueen is a simple man who adores snow skiing and slalom waterskiing. He's also a complex man who needs eight hours of sleep and admits that he "goes from one thing to another too quickly" and takes his work home with him but can turn it off, too.
His philosophy is evident when he opines, "At the end of the day, all you have is what you did. You have to see the future and bring yourself toward it."
— V —
For Julian MacQueen, the future reaches out a welcoming hand.
ARTICLE CATEGORIES