A Taste of the Holy Land
Story and Photography by Megan Smith
I remember feeling exhilarated after my flight landed in Tel Aviv. By the time I got off the plane, however, I was filled with regret. Every sweat pore that I had opened up, and I suddenly realized that I had gone to the Middle East alone, with no tour group and no reason for being there that I could declare at customs.
"You're pale and practically blonde; you'll get stopped. Your camera and your press pass won't help you, either," I remembered my friend Emily telling me weeks before my trip, her words playing like a broken record in my head. "Make sure they know you're there to work for the hostel, not that you plan to photograph civil rights violations."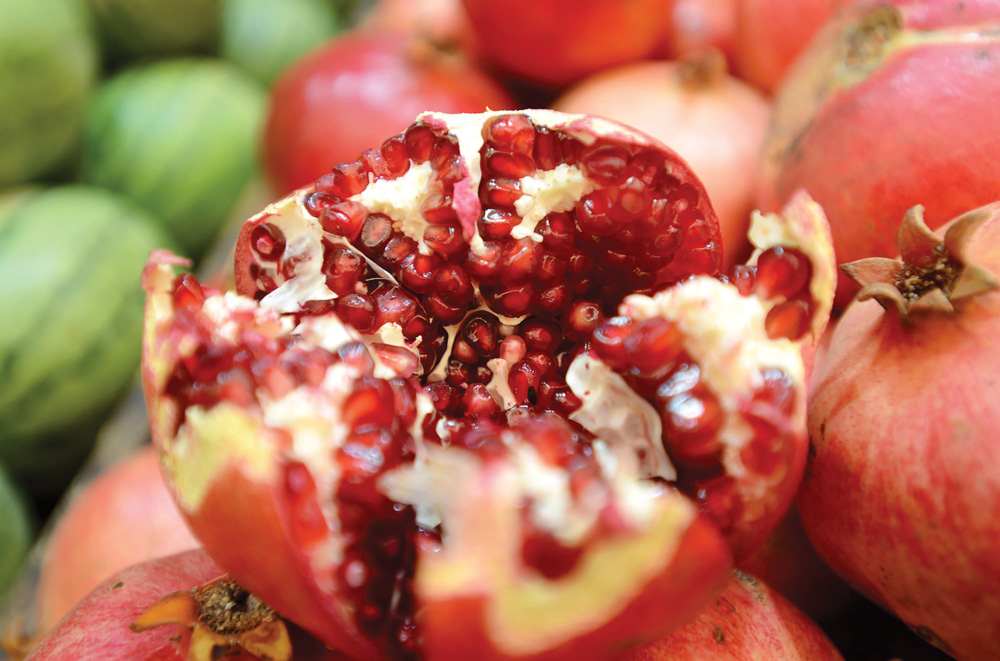 My stomach filled with worry.
Emily had studied abroad in Israel and told me what I'd need and how to get through customs without a problem. Her checklist was virtually stamped in my brain. Scarf that covers your hair and neck? Check. Respectable pants for religious sites? Check.
I scrambled for my credentials and unloaded my identification papers as I waited in a line behind a youth group on their way into the Holy Land, just like me. I was hot, exhausted, and, after multiple layovers in various nations, ready not to explore my destination but to sleep there. Ah, sleep.
After what seemed like an eon of waiting for a gaggle of giggling teens to pass through customs, it was my turn. "Ma'am!"
I had fallen asleep standing in line. As I struggled to gather my heavy belongings, I flopped up to the counter, gave the desk clerk a weary smile, and handed her my crumpled paperwork. She was not amused.
"I plan on doing PR for a hostel in Jerusalem, to take pictures for them."
"Do you have family here?"
"No, I'm just here to do work and—"
"Are you by yourself?"
"Yes, I am tak—"
I was interrupted and asked a series of (more) questions: Why (again) was I coming to Israel? What's a hostel? What are you doing here again? You're traveling alone? Why?
What I thought would be a routine questioning was making me tongue-tied and sheepish.
Why was I traveling alone in the Middle East? My steely exterior and confidence were quickly extinguished by the customs woman standing before me. How am I supposed to become a foreign correspondent, let alone get through this trip, without my courage? I should have gone home to Florida.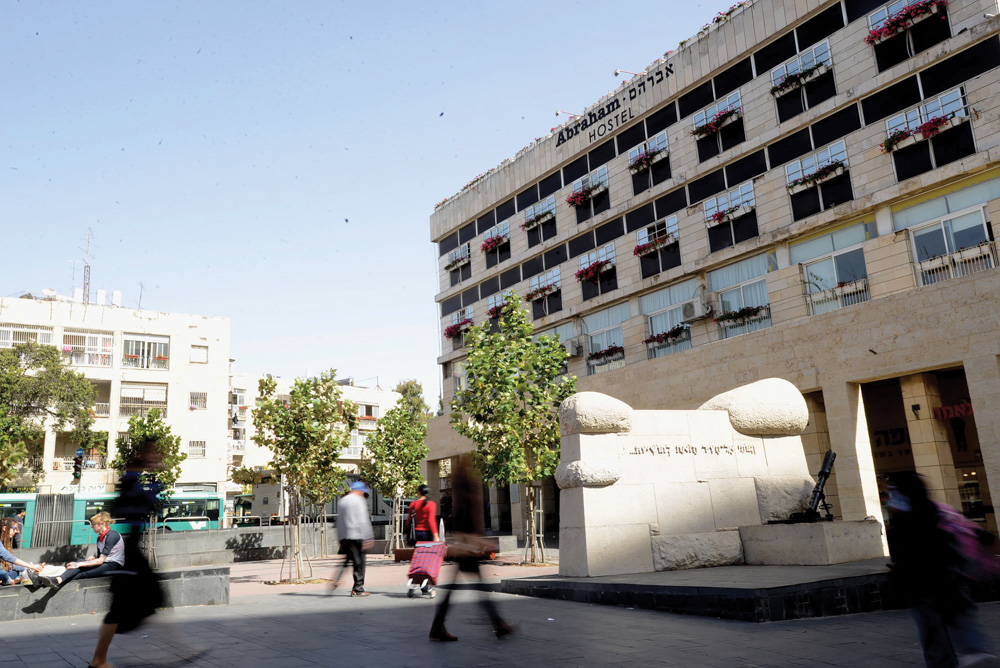 After what felt like hours of questioning (it was only ten minutes), I was able to get past customs and get on a Nesher shuttle bus that would take me directly to my hostel in Jerusalem.
Leaving the airport meant flushing out all of my fear. I was finally able to see pockets of life outside—a mom hugging her young soldier daughter as she cried, fathers dropping off their sons to make their flights—and I was instantly relieved. Capturing life, the reason I love to travel, suddenly reassured me that I would be OK and that, even though my mother told me not to do this, I was glad I had come.
Tasting the Fruit
With a heavy thwack and a split, the man before me opened up a juicy pomegranate. The walls of his booth, which was inside the Old City of Jerusalem, were a teal hue, the kind you see in the waves of the ocean, and had long ago been torn from wear and weather. Looking at the lemons, oranges, and pomegranates that filled his table, I felt like I was alive in a Monet painting. Miniature bulbs filled with juice covered the interior of my chosen pomegranate, and juice from the hit ran over the booth owner's dirty fingernails as he tore the fruit apart. One half was popped into a juicer. The heavy metal bit down into the thick skin and a rain of purple and red juice hit the plastic cup. My new German friend, Martin, reached for it.
"Ah! Ladies first," the owner reprimanded Martin. I knew I liked this guy.
I grabbed the cup and guzzled the juice, which punched my mouth with flavors I had never tasted before. All for the wonderful price of three shekels—less than one US dollar. My love affair with Capri Sun was over. Martin, perhaps a bit embarrassed, grabbed his juice and we strolled to the Western Wall, which was alive with a joyful noise of dancing and song. As the moon rose, Shabbat was in full swing, and everyone was celebrating at the wall. From our vantage point at the top of the stairs, we could see them all hovering, crowding, singing, and dancing—Israeli soldiers waving flags, mothers with their babies, and the Orthodox covered head-to-toe in black garb. Any eyes that met mine would immediately look away.
But I can't help but stare—I'm a photographer.
As we made our way into the confusion, Martin and I had to split up. What I had not realized was that the wall was divided into two sections—one for women and a (much) larger section for men, taking up about two-thirds of the wall itself. I drank the last drop from my cup and headed to the women's section with my camera, ready to dance the night away.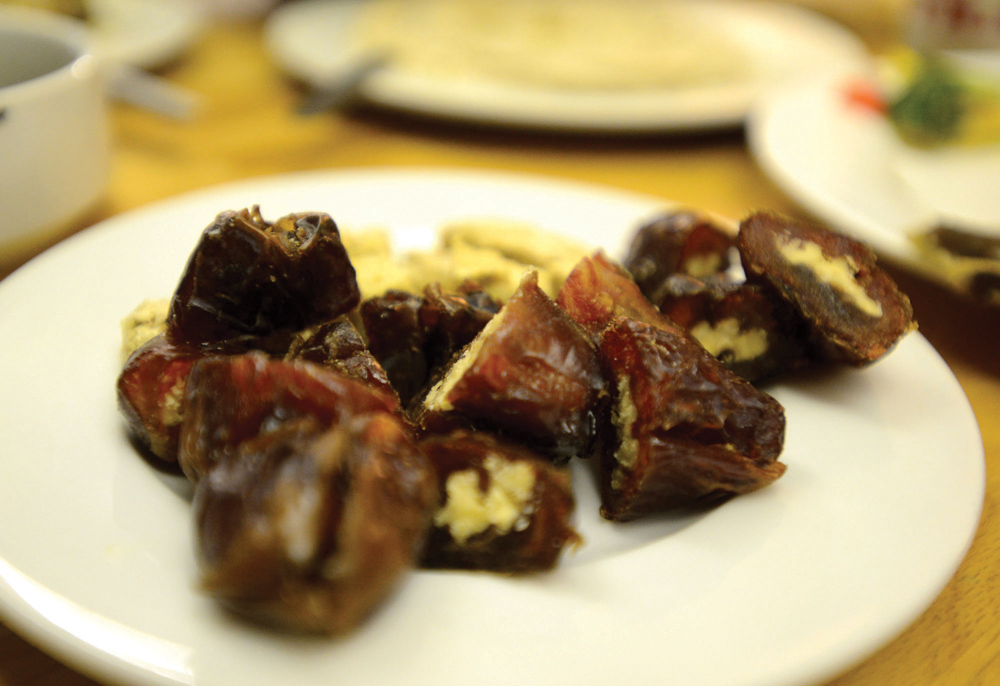 The Old City 
It's hard to talk about Jerusalem and not mention the Old City. Minutes away from modern Jerusalem lies Old Jerusalem, and it is certainly antique.
I walked up to the city entrance ready to take my half-day tour; I wanted to be sure to see the homes and places of the Biblical greats. As I zipped from site to site, I realized that half a day is far too short a time to see the myriad places. Of all that I saw, the Church of the Holy Sepulchre struck me the most. The church was built over the area where Christians believe Jesus Christ was crucified and buried. The line of people inside stretched anaconda-like around the Edicule of the Tomb, which is encased in steel girders for stability. It looked like the crowd would swallow it up.
As I took one photo of the candles inside (as many others were doing), I was shooed and rushed away from the site. This holy place did not feel too holy.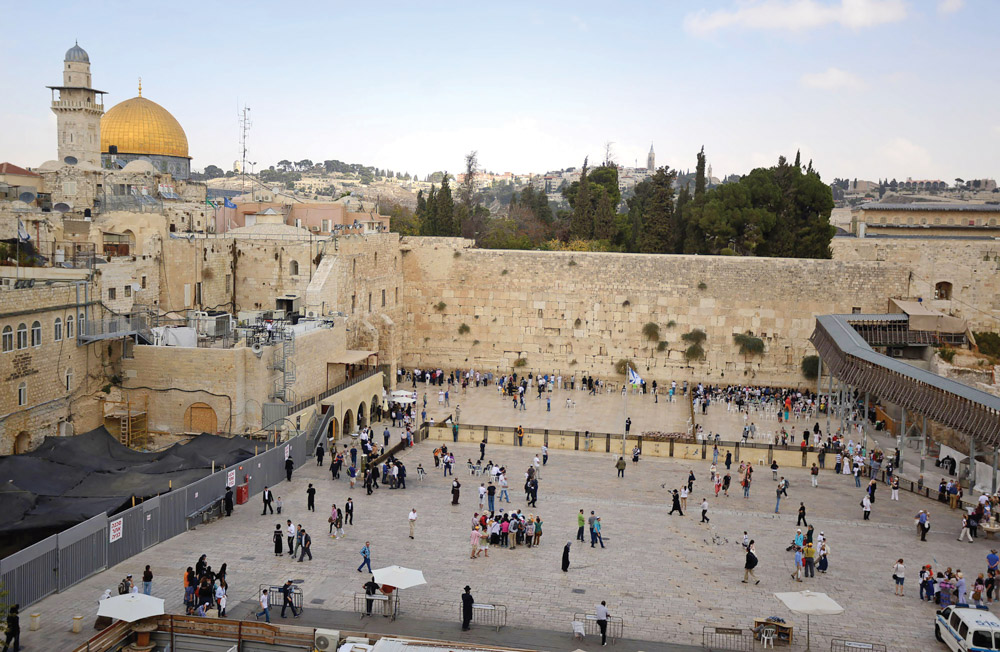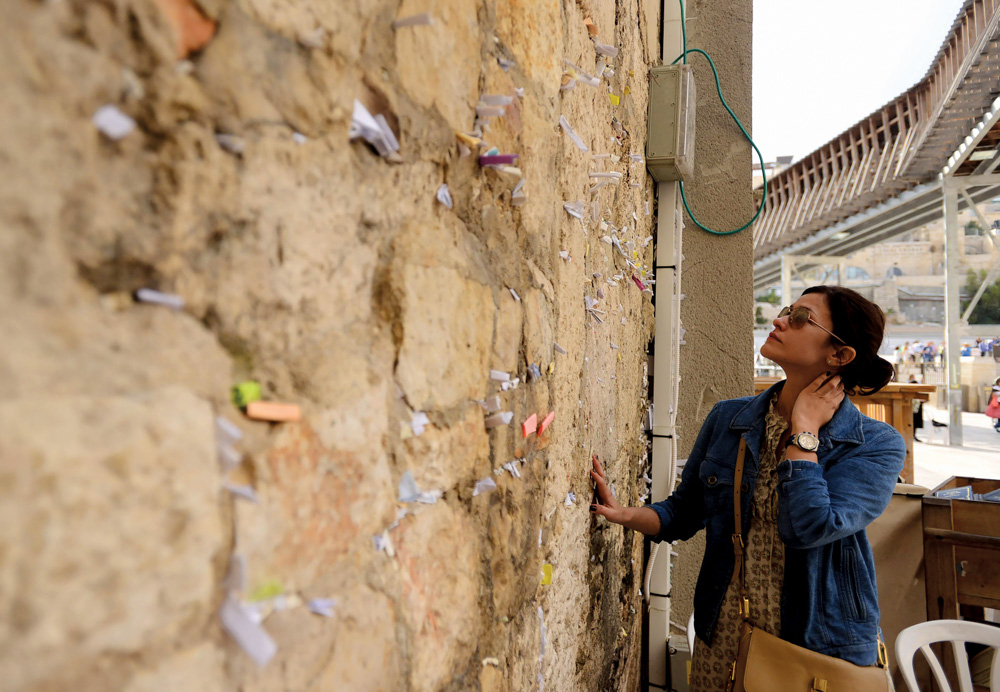 Hummus, Eggplant, and Dates
I could eat my way through the Middle East; one night I decided that I would try my best. Machane Yehuda market is like a farmers' market on steroids. The alleys, situated just blocks from my hostel, were filled with fresh vegetables, fruits, nuts, and much more. Navigating the market can be confusing, but getting lost is a tasty experience. My tour guide flitted like a butterfly from stall to stall, picking bright purple onions and smelling bunches of herbs. Area cooks and their family members jostled each other to reach the freshest fruit and the choicest eggplants, which we were learning to prepare that day with one of the local chefs.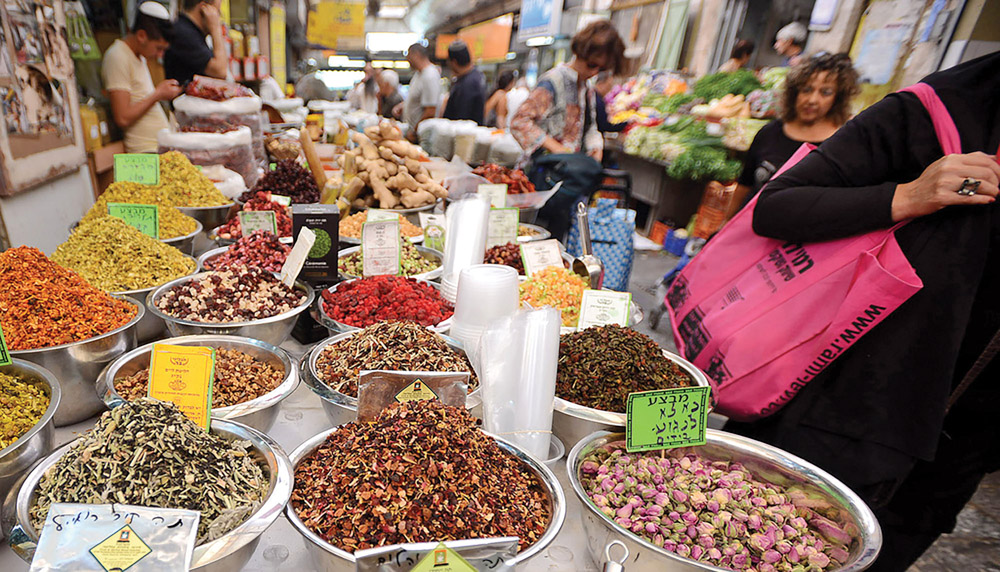 We covered the eggplants in oil, goat cheese, spices, and herbs. By the time we had learned to cook an eggplant the size of our faces on the stove and cut it up, I was sure my tour group had won the taste race. The results were mouthwatering. We stuffed locally grown nuts inside juicy dates, and the feast also included handpicked salad greens, freshly squeezed lemonade, and so many sweets that I don't even know the names. For just about twenty-three US dollars, we ate like kings.
Many will tell you that Israel is a dangerous place and you should not travel there alone, but I don't agree. With common sense, you can navigate the city in no time, cruising around to see all the wonders it has to offer. A trip to the Holy Land is an interesting journey, and I recommend it to any food lover and history buff.
— V —
ARTICLE CATEGORIES