Jonah Allen Stops Time
"To visual artist Jonah Allen, water represents transformation. From the time he first surfed at age ten, Allen has obsessed over the way water ebbs and flows, takes the shape of its surroundings, and ultimately connects all living creatures . . . Allen hopes to inspire a realization in people that our planet's waterways are sacred and must be protected."
This excerpt from the 2020 coffee-table book HOME—Inspirations for Home and Life by VIE is just a short summation of the soul behind Santa Rosa Beach, Florida–based photographer and videographer Jonah Allen and his work. His gorgeous fine-art photography includes prints up to 114 × 70 inches in various styles, shapes, and materials. As he prepares to open his gallery this spring, Allen also graciously donated two pieces of art to the VIE Beach House – A Show Home located in Seagrove Beach, a block from the undulating Gulf of Mexico that inspires him daily. You might also recognize his aerial photography as the branded "face" of the Beach House: his shot titled A-Frame appeared in the home's teaser ad campaign for the past year.
"When VIE approached me to showcase my photographic art for the feature image of the show home and to install numerous pieces in the home, I was honored that my work would be a focal point," Allen says. "I chose two large pieces of art: one as a statement right when you walk in the main entrance and one above the bed in the carriage house. Both are part of my Receded Time series and evoke feelings of sublimity and serenity. They were also perfect fits for the home, thanks to the aqua color palettes and the subject matter, which parallel the coastal theme."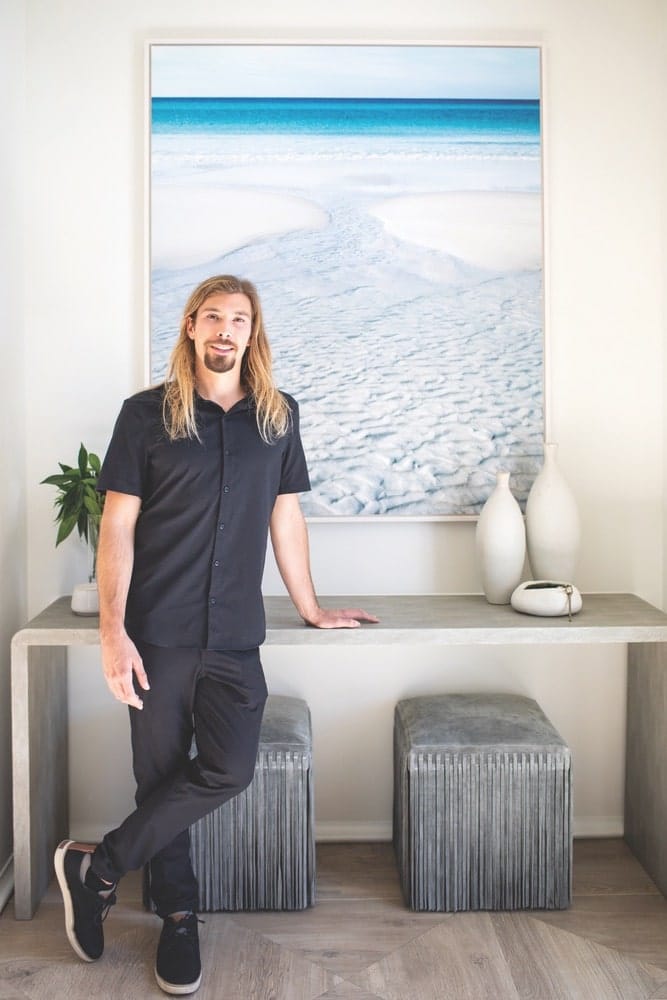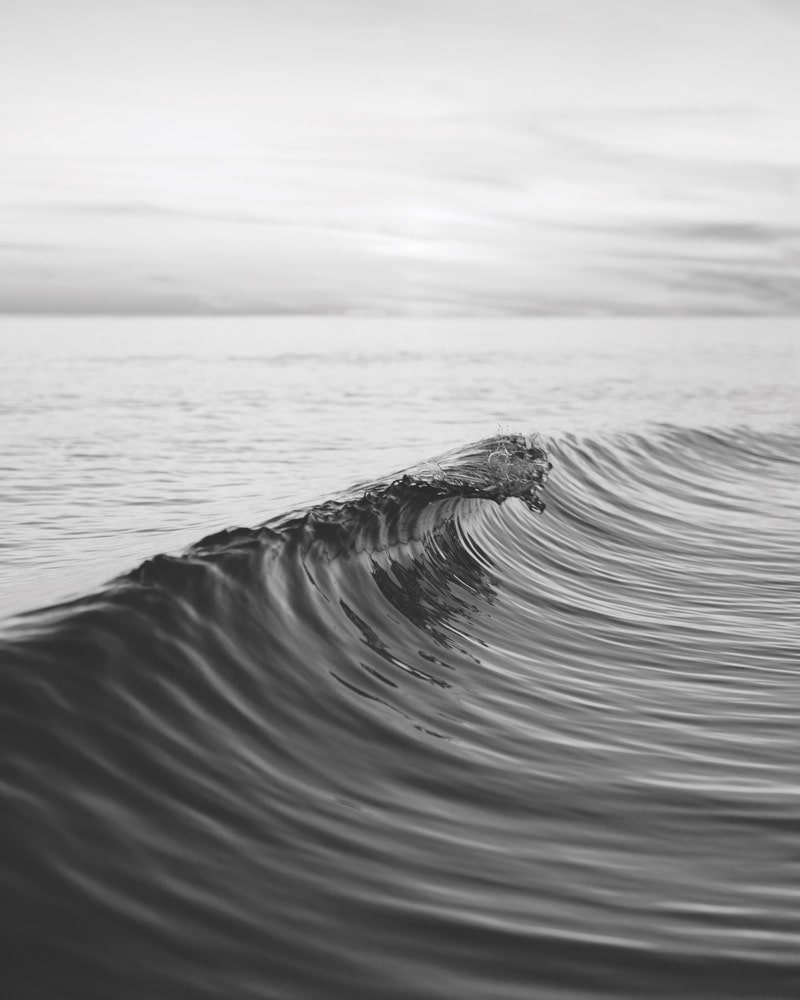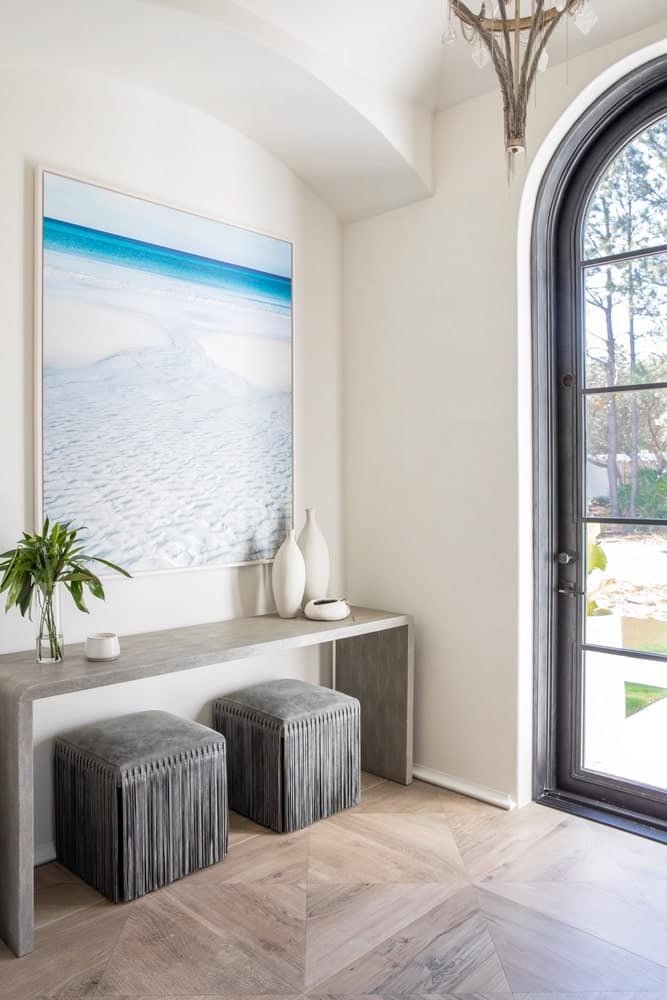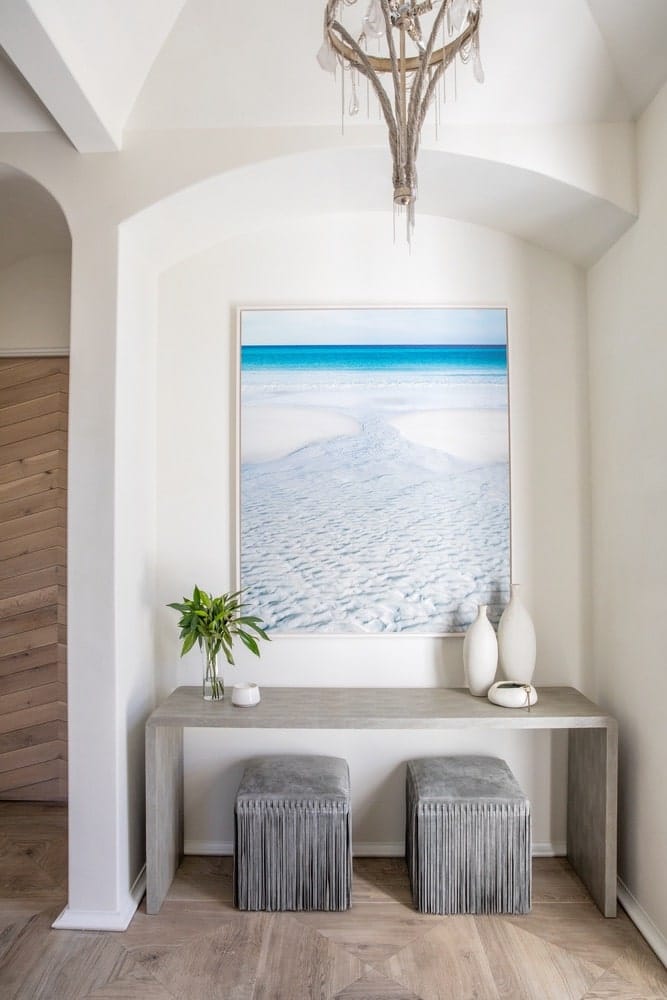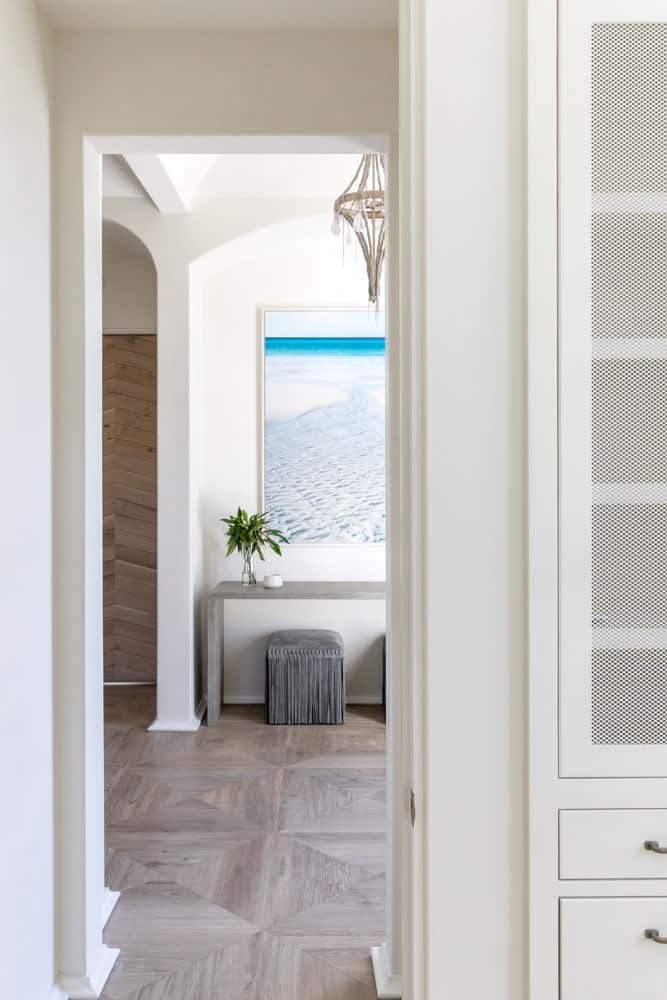 Using drone technology and sometimes even going up in a helicopter himself, Allen often creates his large-scale artworks by taking multiple shots, sometimes spanning miles, and digitally stitching them together to capture a unique moment in time. Other pieces in his portfolio provide an intimate view of the ripples, recesses, and peaks of the Gulf's waves.
"My artwork is not solely aesthetic; there is a concept behind every series."
"When I make each photograph out in the ocean, I experience very intense emotions," Allen shares. "If a collector or viewer can see my work and experience a similar emotion, I've accomplished my goal. The work becomes a window into the sublime.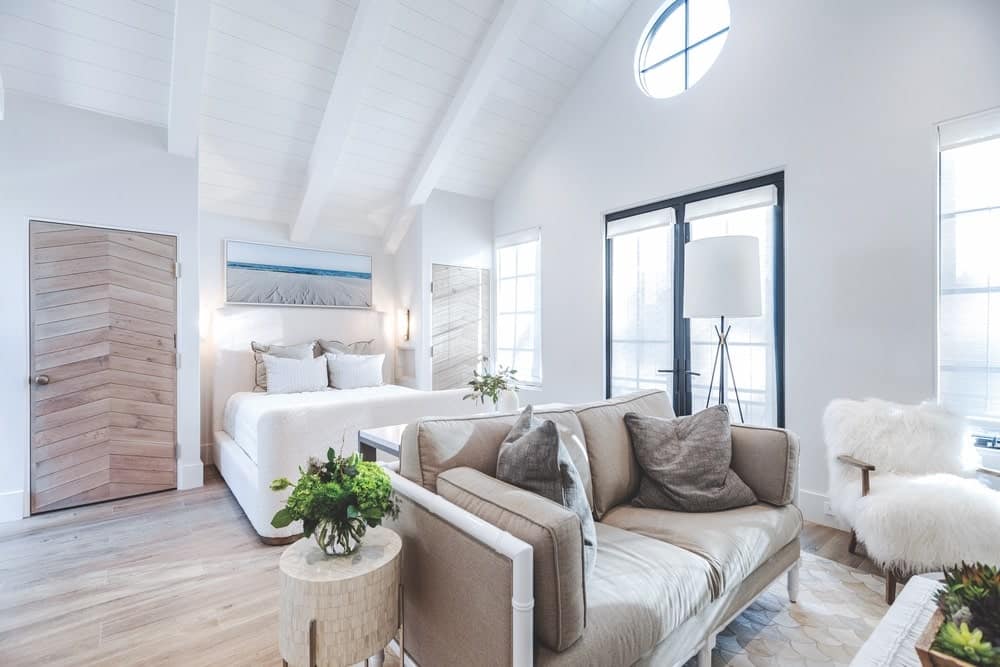 "My artwork is not solely aesthetic; there is a concept behind every series," he continues. "The two pieces in the VIE Beach House focus on sand's ability to show time. Sand is a medium that leaves a visual trace of the element that altered it. Whether it's weathered, eroded, or deposited, there is evidence of what has taken place around the sand. In these images, the history of things is available in a single moment—something I strive to achieve in a photograph. To be able to look at a still image and see an indication of time is captivating."
— V —
---
To see more or to shop Jonah Allen's collection, visit JonahAllen.com or follow him on Instagram @jonahallenstudio.
ARTICLE CATEGORIES