A Return to the Roaring Twenties
By Ainsley Rogers |  
Photography by Rush Jagoe
It's December 1925. Snow flurries fall on the streets of New Orleans as a graceful brunette glides down the sidewalk, clutching her fur coat close to her body and holding down her cloche hat with a dainty gloved hand. Not far from the French Quarter, she ducks into the Roosevelt Hotel and joins a party worthy of Gatsby, where men sip martinis between cigar puffs and women mingle in silk shifts with box pleats and luxurious lace.
Nearly a century after parties like this faded into history, Louisiana-based fashion designers Sarah Elizabeth Dewey and Jolie Bensen were inspired to revive this evocative mood in their new Holiday 2012 line. Their label, Jolie & Elizabeth, pays homage to the Jazz Age, but with a contemporary twist. And their romantic, vintage-inspired holiday line brings to mind the mystery and romance that can only be found in New Orleans.
Boasting a "made below the Mason–Dixon line" mission, the two designers are taking women's fashion to the next level with their focus on ladylike motifs and traditional styles spun in a brand-new way. It's a rather comfortable undertaking, as the brand reflects the personal styles of both Sarah Elizabeth and Jolie.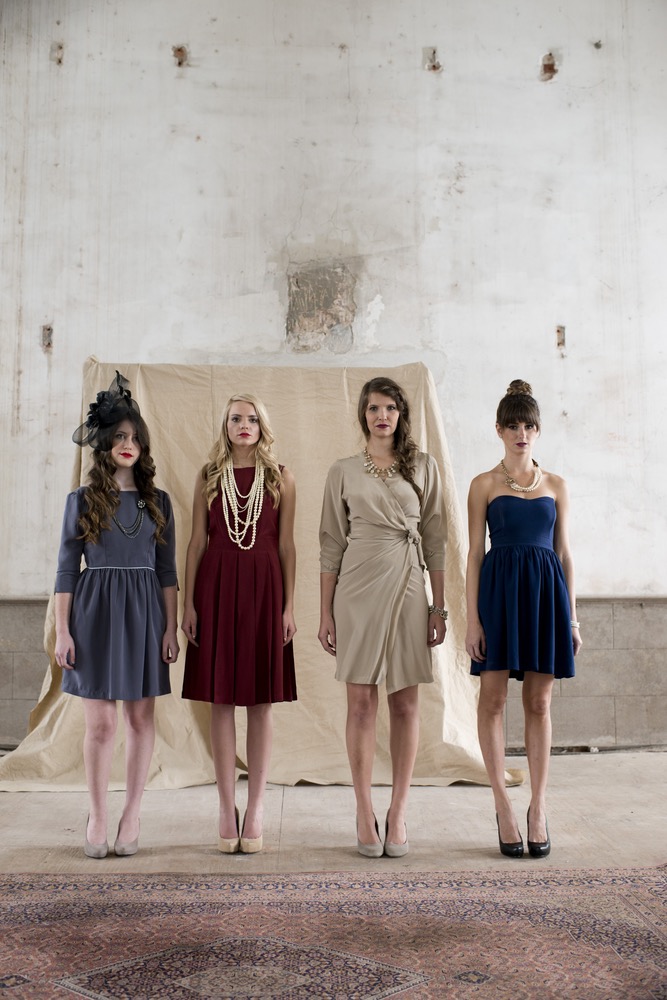 Though their line has long been on VIE's fashion radar, we first met them in July at the Alys Shoppe Style Soiree, hosted by Alys Beach on Florida's Scenic Highway 30-A. The brand ambassadors were clad in seersucker dresses, pearls, and oversized black sunglasses. And their look was a hit; the Jolie & Elizabeth trunk show was one of the most popular at the shopping event, as woman after woman left with a pleated silk shift or a seersucker ensemble from the spring and summer lines.
The Jolie & Elizabeth line, which includes both work and party wear, is composed of separates able to transition from day to night. "A Jolie & Elizabeth garment can be worn for most occasions and is one you can have in your closet forever," says Sarah Elizabeth. "We focus on classic bodies and make sure that if we do include a trendy detail, it is one that can carry over from season to season."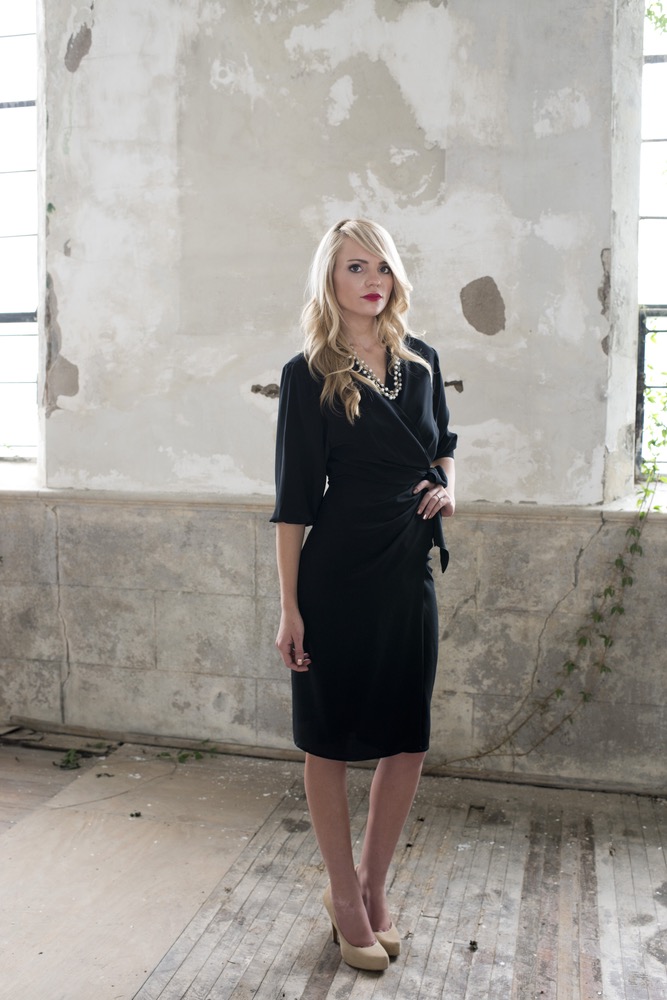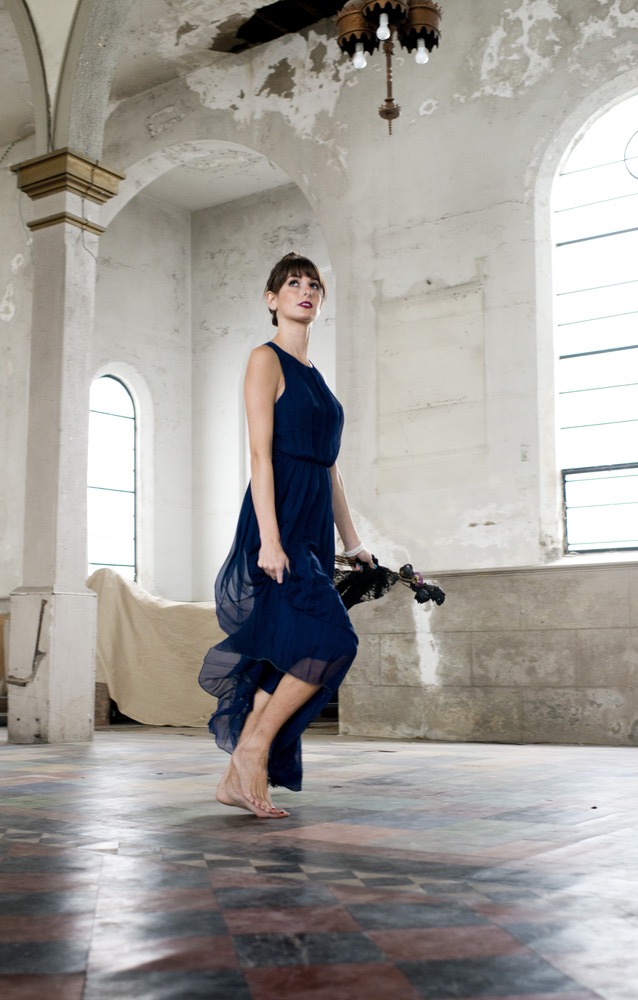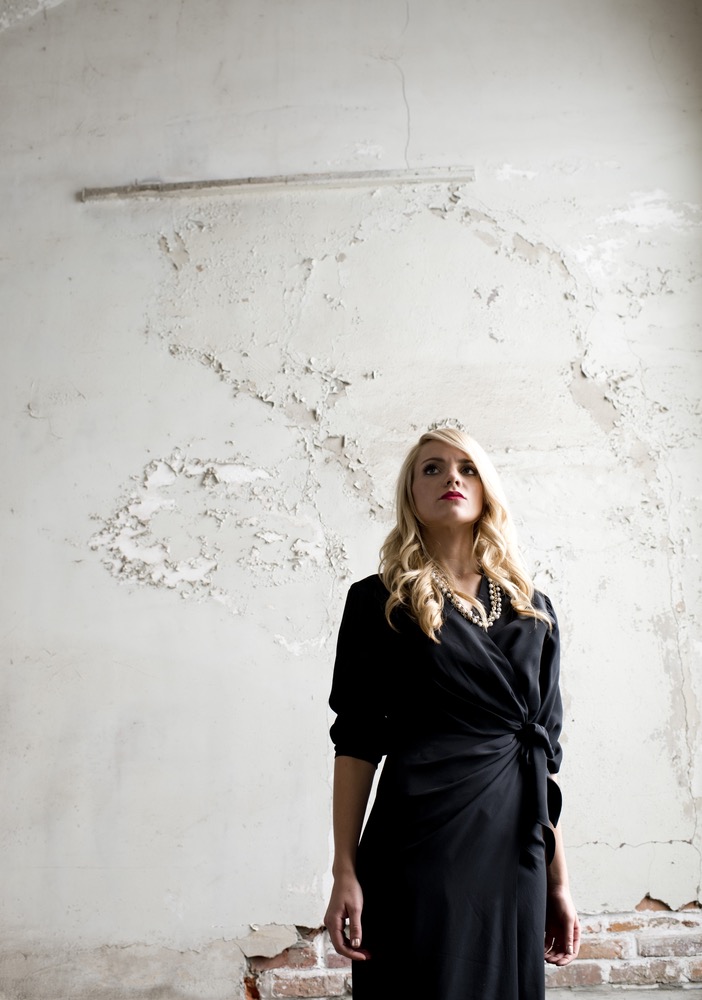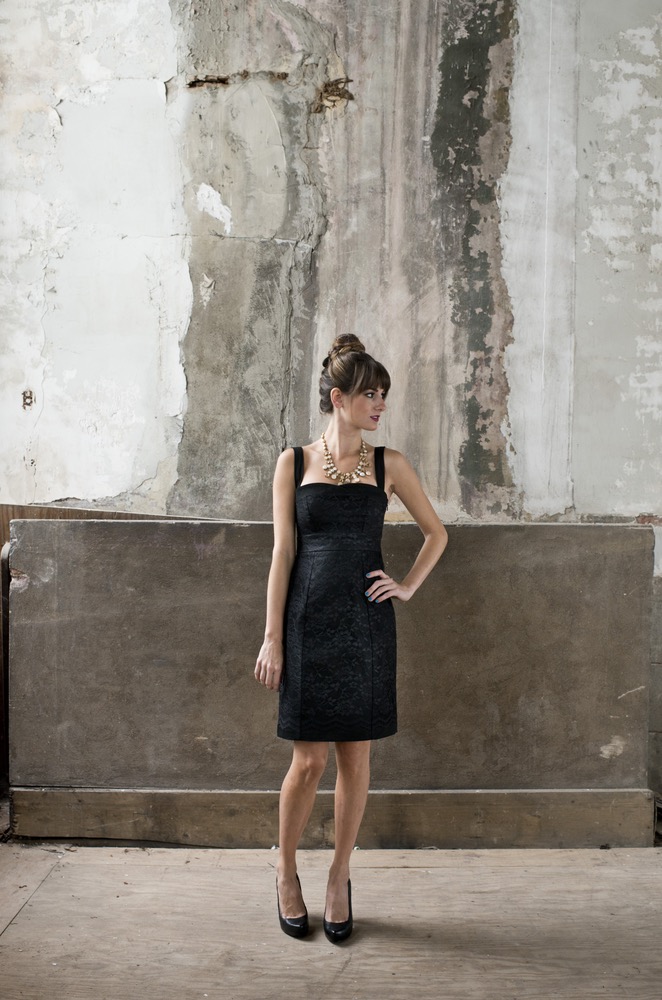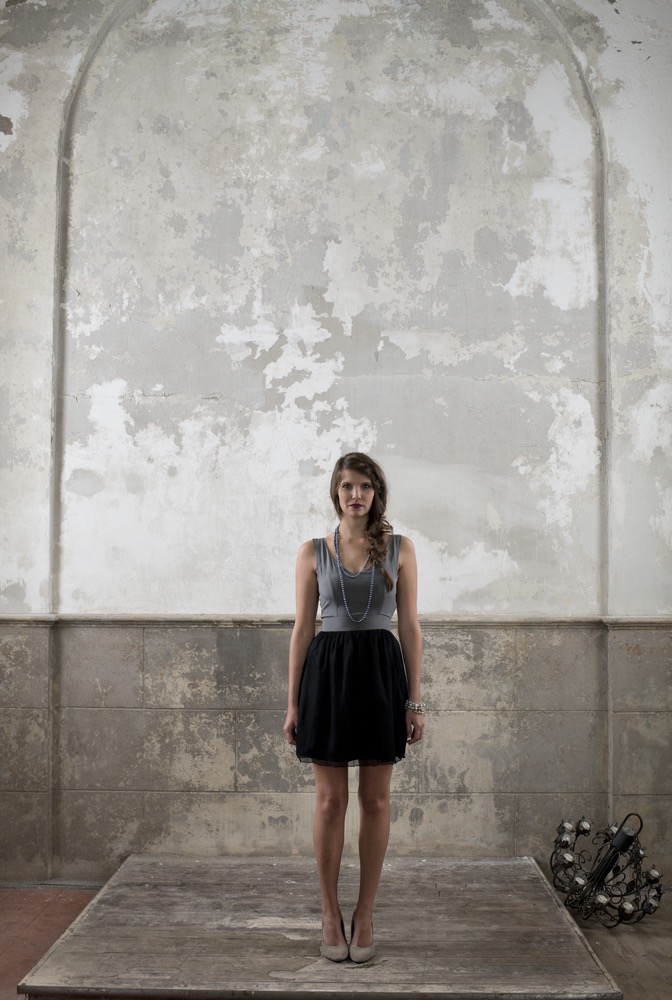 The goal: to make women feel comfortable, which ultimately makes them feel beautiful.
The duo's designs cater to women fourteen to eighty-four years of age, though they originally believed the appeal would be limited to the twenty- to forty-year-old demographic. To their happy surprise, the timeless cuts and feminine details resonate with women of all ages. Part of that can be attributed to the fact that Sarah Elizabeth and Jolie are careful to create pieces any woman can wear. "The Jolie & Elizabeth lady is classic, confident, and respectful," Sarah Elizabeth explains.
For the featured Holiday 2012 collection, the design team drew inspiration from their roots. "The feel of the collection is very romantic and mysterious," Sarah Elizabeth describes. "New Orleans is traditionally a city of great mystery and suspense, and we wanted to show a little bit of that character in this collection." That spirit is exemplified through details like black and gray lace, chiffons, rich burgundy hues, and champagne silk.
Two of the designers' favorites are the seductive Lana Dress, a formfitting black number with a lace overlay and show-or-reveal spaghetti straps, and the classic Helene Dress, a 100 percent silk wrap with a full sleeve and beautiful ruched detail at the waist. "These two are what you envision when you think of an ideal holiday dress—something that can be worn with tights and fur or by itself," Sarah Elizabeth states. "The dresses can stand alone or be accessorized according to their owner."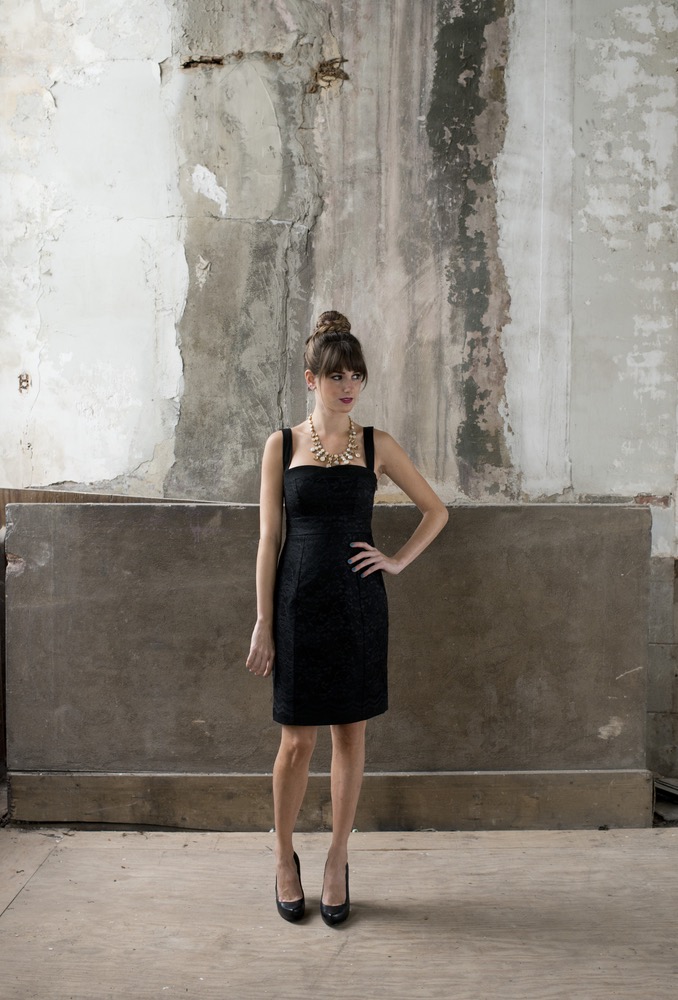 While designing the Holiday 2012 collection, Sarah Elizabeth and Jolie immersed themselves in the art and literature of New Orleans circa the late 1700s and early 1800s. With the characters and images of the era alive in their minds, they knew instantly that the Romanesque grandeur of New Orleans' Marigny Opera House would highlight the collection perfectly. Originally built in 1853 by the German Catholic Church and currently being restored as a nondenominational neighborhood church and performance venue, the structure juxtaposes history and contemporary style in much the same way as the Jolie & Elizabeth Holiday 2012 line. A match made in fashion heaven.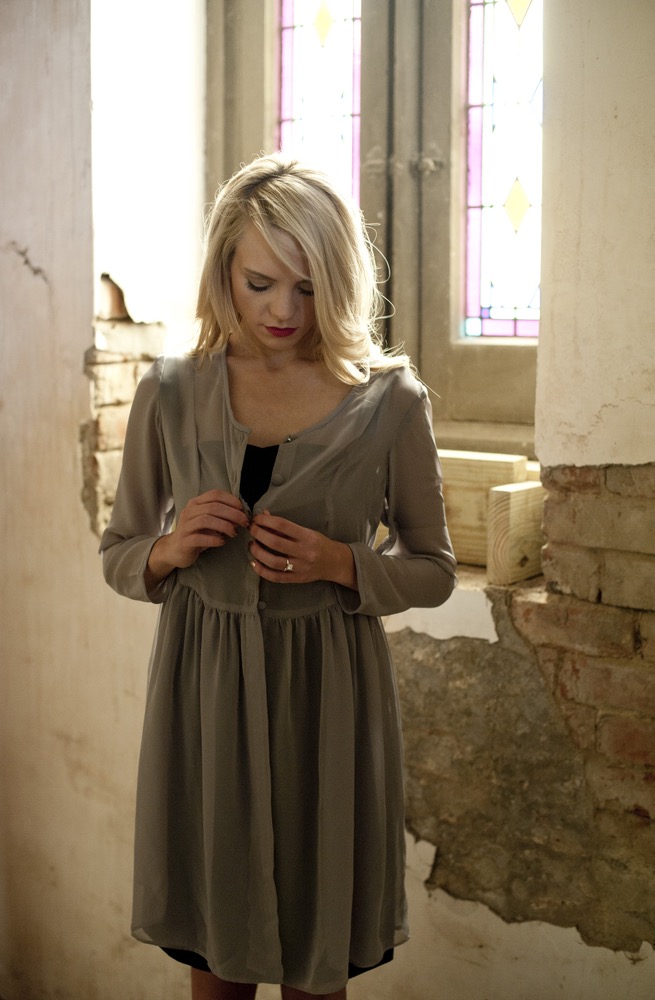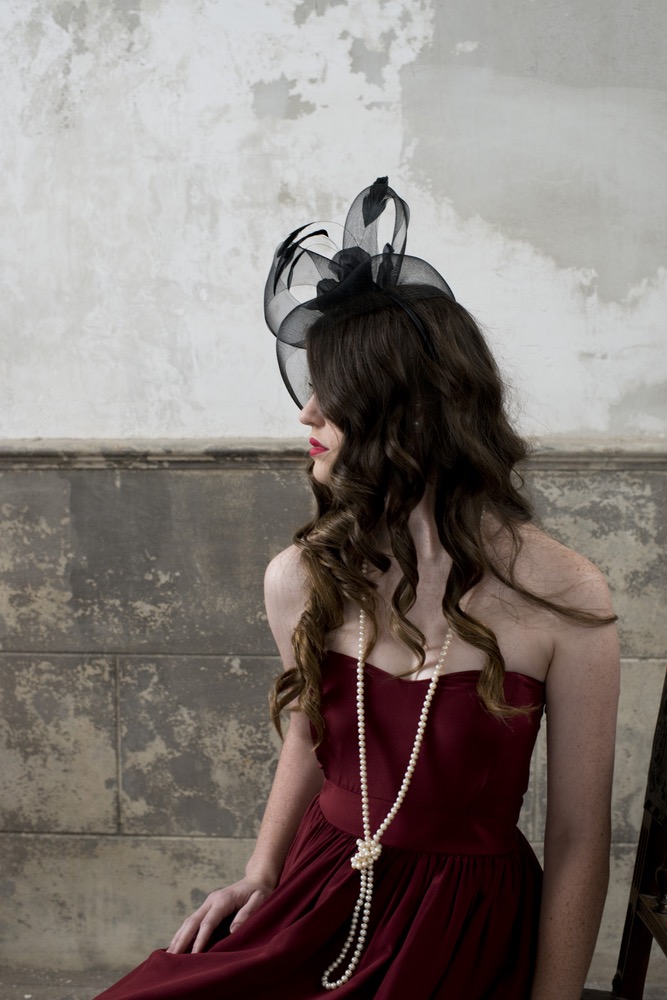 Though the new collection embraces the dark beauty of the designers' native region, the pieces translate surprisingly well for women everywhere who are navigating social events from church services to cocktail parties. "The holidays present plenty of opportunities to get dressed up, especially here in the South. We hope our customer finds herself wearing these garments not only to luncheons and Thanksgiving dinners, but also on impromptu dates or a romantic walk to see Christmas lights after a night out," Sarah Elizabeth explains. "We dare you to choose your favorite holiday piece and try to wear it only once."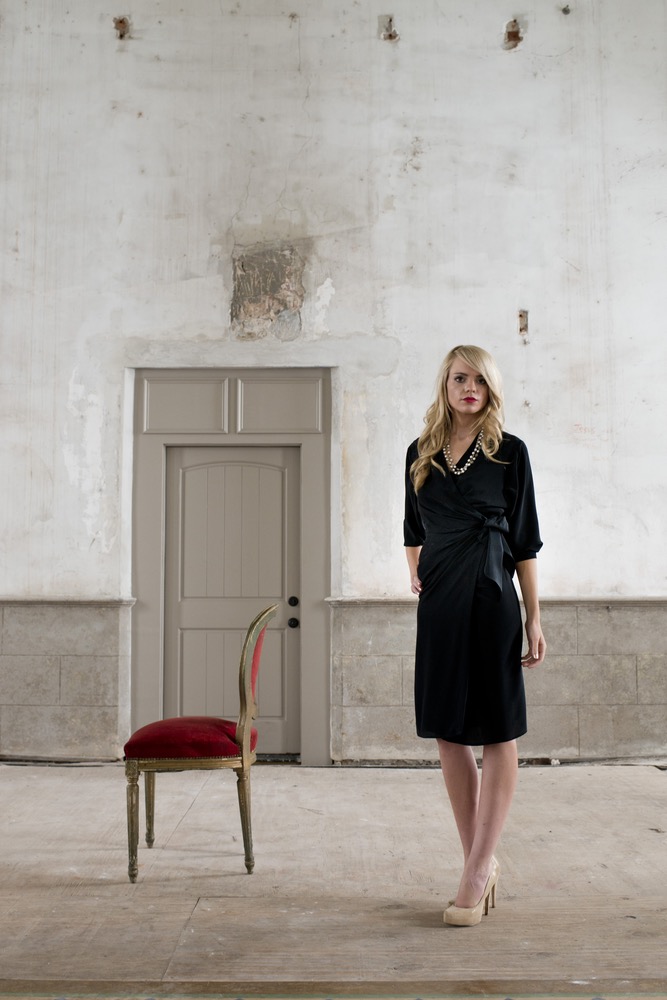 — V —
ARTICLE CATEGORIES