Reflections of a Commercial World
By Jordan Staggs | 
Artwork by Jojo Anavim
While growing up in Roslyn, New York, Jojo Anavim was probably one of very few children who actually enjoyed going to the grocery store with his parents—and not because of the chance to get candy or other treats. The brightly colored packages that lined the shelves held a magnetic force for the young boy, who says he's not sure why he was always drawn to them. "I used to look forward to supermarket trips as a kid just to see the graphics and illustrations on all the candy, cereal boxes, ice cream boxes, and other items," he shares.
Anavim was enthralled by this type of design and liked to draw and create as a child—sometimes even doodling on his school desks. Seeing his interest, his parents enrolled him in an art class with Disney animator Al Baruch, which gave him more insight into what an art career could look like. Still, Anavim didn't seriously consider entering the professional art field until he took a graphic design class in his senior year of high school. "That class gave me more clarity on how I could make my creative vision a viable career option, and that eventually led me to where I am today," he recalls. "Commercial art design was just such a natural fit after college, but I felt like I hit a glass ceiling with it at a certain point. I needed to find new ways to release that creative voice in my head."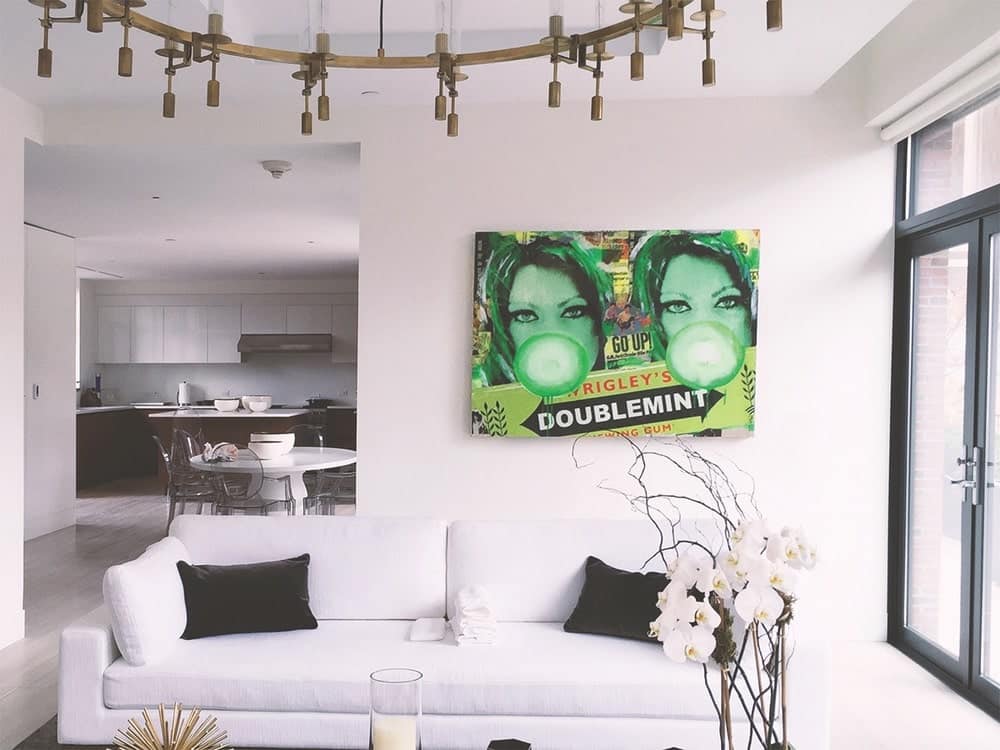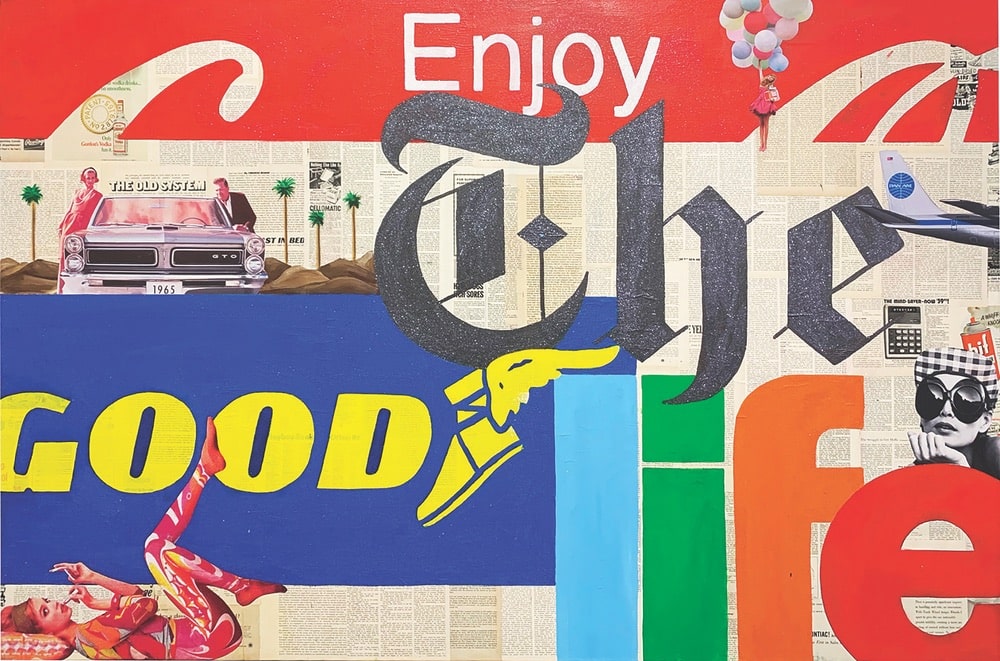 The artist began exploring a fine-art approach, still incorporating those bold packaging designs that had long spoken to his inner child. The result is a collection of pop art paintings, mixed media pieces, murals, illustrations, and—fittingly—package designs. He has worked with brands including Coca-Cola, the New York Knicks, Dream Hotels, the New York Yankees, and the Surf Lodge Hotel.
His work is nostalgic, featuring many of those favorite products and companies he admired as a kid—like the Life Savers candies his grandmother always kept in her handbag. He has also incorporated mixed media like old newspaper and magazine clippings that depict specific events in history, such as Israel's independence documented in a 1948 copy of the New York Times. The painting that featured this clip and some of his other artworks celebrate the artist's Persian-Jewish roots.
In an era when people are looking to the past for not only guidance but also a sense of security, happiness, and calm, Anavim's art is a colorful light in what can, at times, be a gray and dreary world.
In an era when people are looking to the past for not only guidance but also a sense of security, happiness, and calm, Anavim's art is a colorful light in what can, at times, be a gray and dreary world.
"I still remember the feeling I had when I'd open a fresh box of crayons," Anavim says. "The smell triggers all kinds of emotions inside me to this day. I guess those are the feelings I'm trying to articulate through my visual language. Art is so personal—so when someone acquires a painting, I feel like a piece of me is living and breathing on their wall. It's always humbling."
Some of those walls' owners include Selena Gomez, Amar'e Stoudemire, Seth MacFarlane, Daymond John, Paris Hilton, and Sheldon Adelson.
With so many works in his catalog, Anavim says it's difficult to pick a personal favorite. "I love different pieces I've done for different reasons," he explains. "My first painting may be cringeworthy to look at now, but it's still my baby. Others, like my Madison Square Garden painting, are personal and sentimental to me. I always loved the arena and the Knicks, so it was a bucket list thing."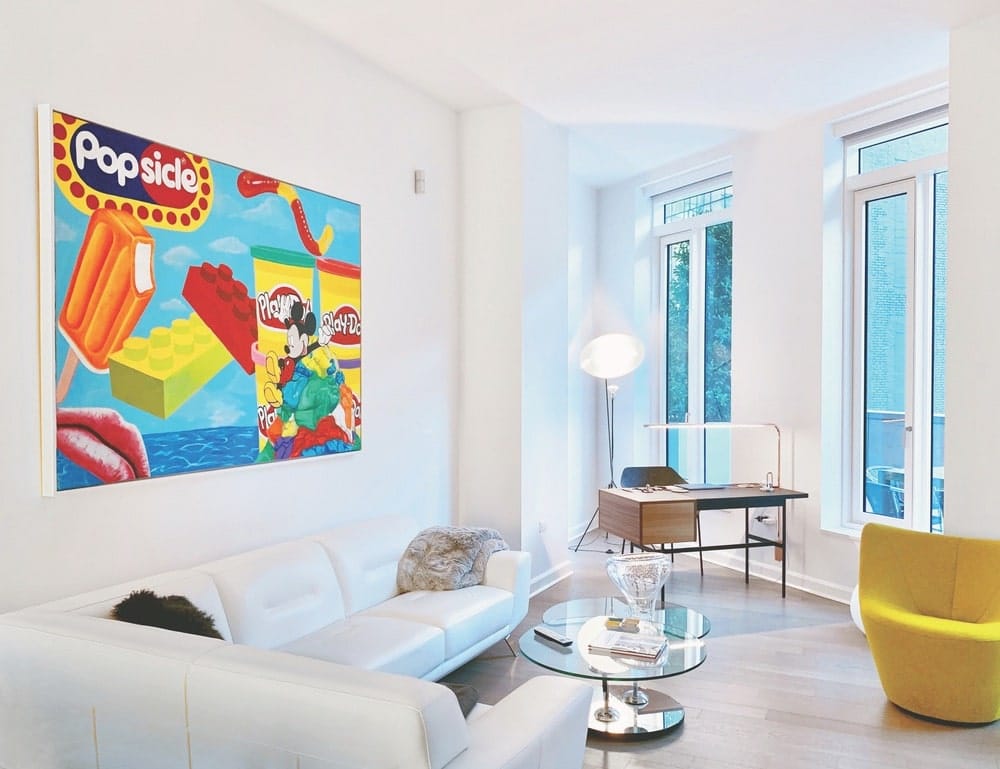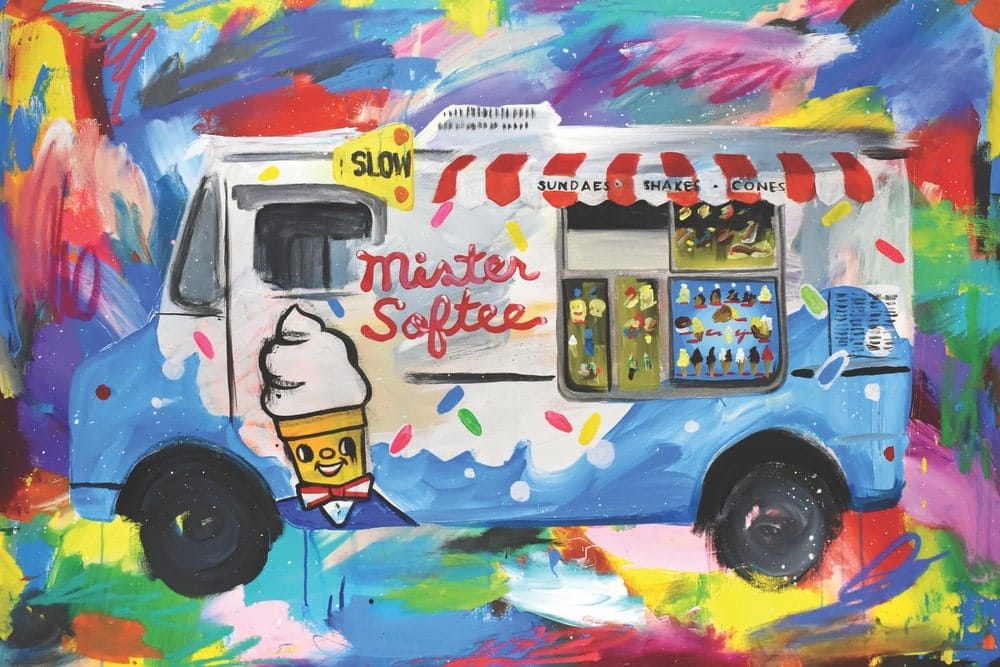 Now on his bucket list is finishing a new series of sculptures that Anavim says are still in the "discovery phase." He has worked on the concepts for a couple of years while busy with other projects and is now finally able to fully explore the ideas. "I never had the space to execute them until now, so all I can say is stay tuned," he shares. In 2020, Anavim spent time away from his current home in New York City and headed back to nearby Roslyn while much of the city was on lockdown. "There's a beautiful historic village in Roslyn, and I happened to walk by a vacant store on the pond one day." Like the packages from those supermarket shelves long ago, the space seemed to speak to him, and the artist decided to rent it. "It was just meant to be a short-term pop-up, but I've since rolled it into a permanent gallery.
"Twenty twenty was a wild year, especially in New York City," he continues, "but I can't imagine living or working anywhere else. Things were actually a bit busier than normal for me, with my hometown gallery and my new studio in Chelsea opening. It was definitely a more emotionally heavy year, but the energy, grit, and hustle will never leave New York. I have a very optimistic outlook for the city."
Anavim's new studio, located in NYC's Chelsea neighborhood, will also evolve into a place where he not only makes and displays art but also where other artists and creators can explore. "More on that later this year," he teases.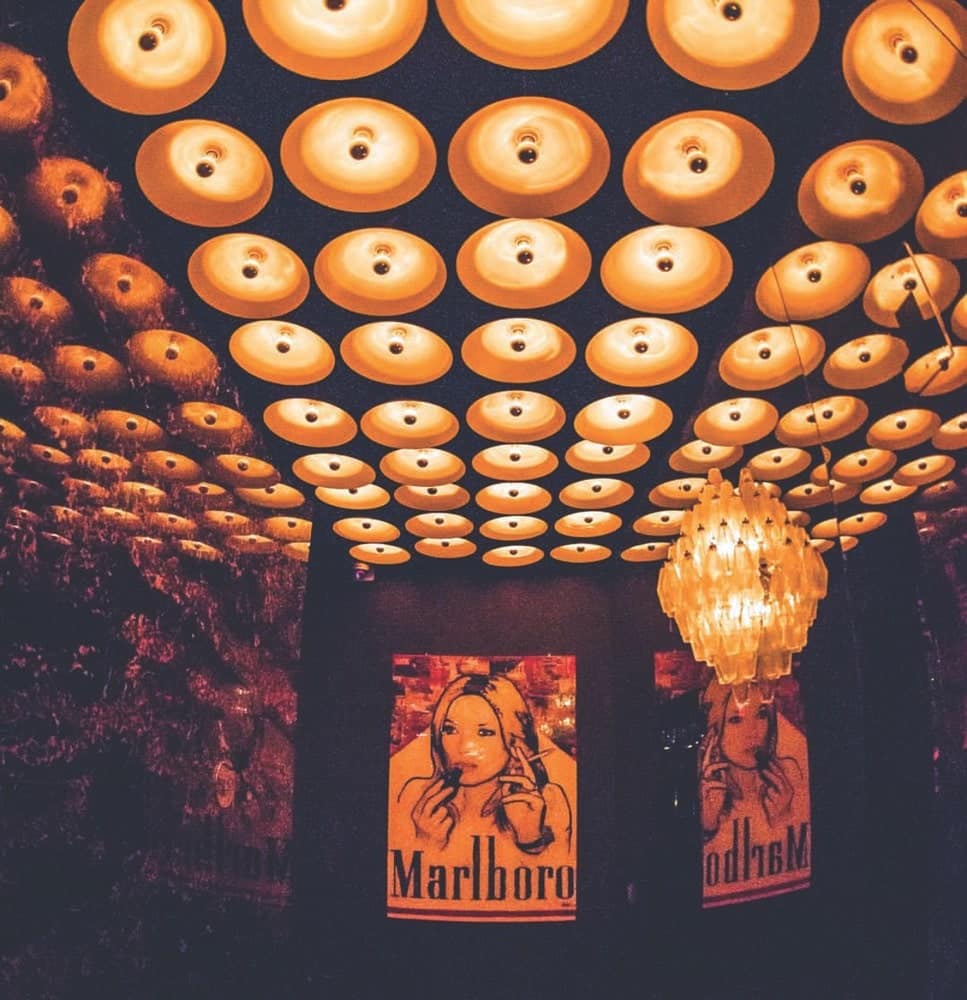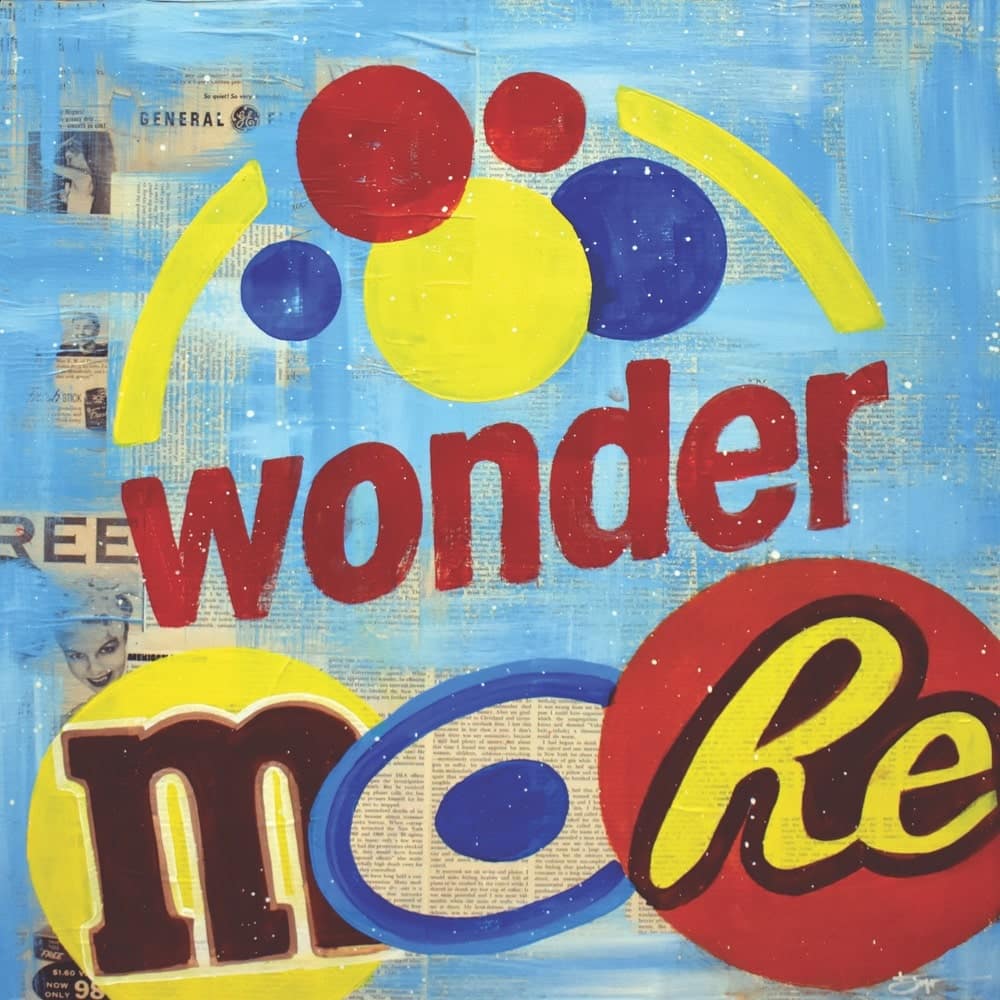 His goal of encouraging and supporting other creatives is evident in this project and his kind words for those who dream of pursuing an art career: "Be patient, stay the course, do right by people, and make what you love—not what you think someone else will love."
In another wise bit of advice and encouragement to be yourself and tell your own story as only you can, Anavim shares, "Good art is a reflection of life."
We look forward to seeing what he will reflect upon next.
— V —
---
Jojo Anavim's artwork is available in many galleries across the United States. You can also visit his hometown gallery at 1382 Old Northern Boulevard in Roslyn, New York, see more on his website at JojoAnavim.com, or follow him on Instagram @jojoanavim.
ARTICLE CATEGORIES