Home is Where the Heart Is
By Jessica Crum Photography by Brit Jones
Our Love Story
Clayton and I met during the summer of 2011. I had just recently gotten out of a long relationship and had no intention of jumping into a new one. Once we started hanging out, however, we both felt an indescribable attraction to one another. I remember telling Clayton that I wasn't ready to "officially" date, and he looked me in the eye and told me he would wait as long as he needed to. After a few months, I couldn't resist any longer and gave in, agreeing to be his girlfriend.
Because Clayton is a baseball player, our love story took us across the country. From West Texas to Oregon, West Virginia, and Florida, our love continued to grow. He has always gone above and beyond to show me love, even when I least deserved it.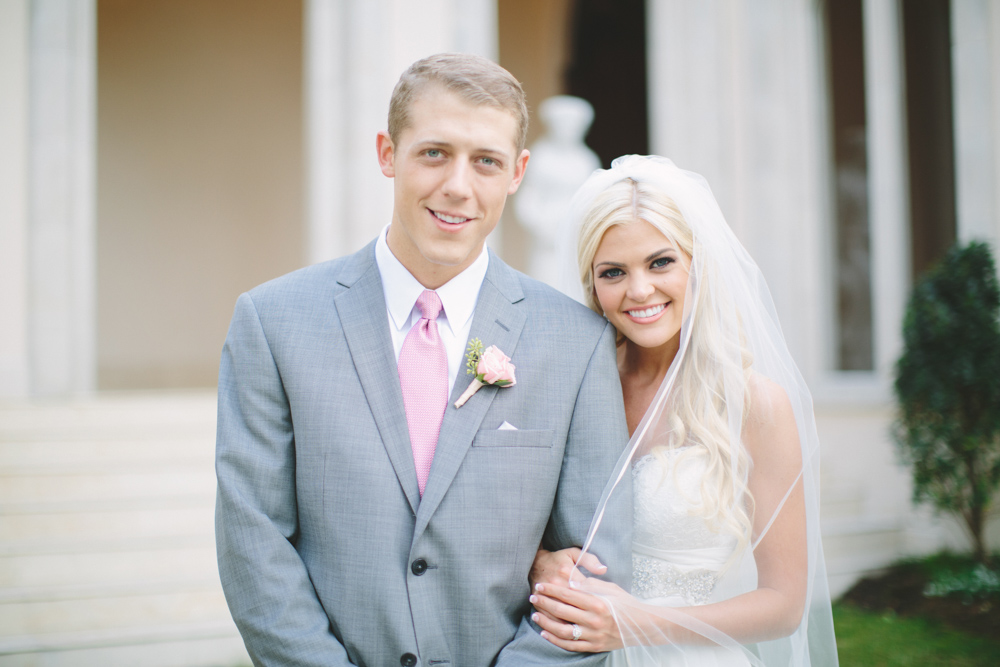 Our engagement, to make a super-long story short, happened on Thanksgiving Day 2013. We were sitting with his family, and Clayton surprised me with a card that read: "J, let the fairy tale begin." He then looked at me and told me we had a plane to catch, but he would not let me know where we were going. After being rushed to the airport and through security, I found out that we were headed to Los Angeles—my lifelong dream.
We checked into the Beverly Hills Hotel and had a romantic dinner. The next day, Clayton told me he had something planned, but he would not tell me what. A driver picked us up at noon for a tour of LA and the Hollywood area. I was like a little child on Christmas morning! I was having a blast, but I was completely oblivious to what was going on.
The final stop on our tour was the Hollywood Sign. Our driver parked the car on a back road, walked us right under the sign, and turned and said good-bye. I said, "You can't leave us!" in a panic, but Clayton took my hand and said, "Trust me. Follow me." I turned around and saw a line of rose petals. My best friend proposed to me right under the Hollywood Sign! It was magical. As an added surprise, his best friend, David Wylie, and David's girlfriend, Sara Bayer (who had been hiding nearby taking pictures), jumped out with a bottle of champagne and celebrated with us. I felt so incredibly blessed to have such a romantic fiancé, and I was so excited to share the rest of my life with him!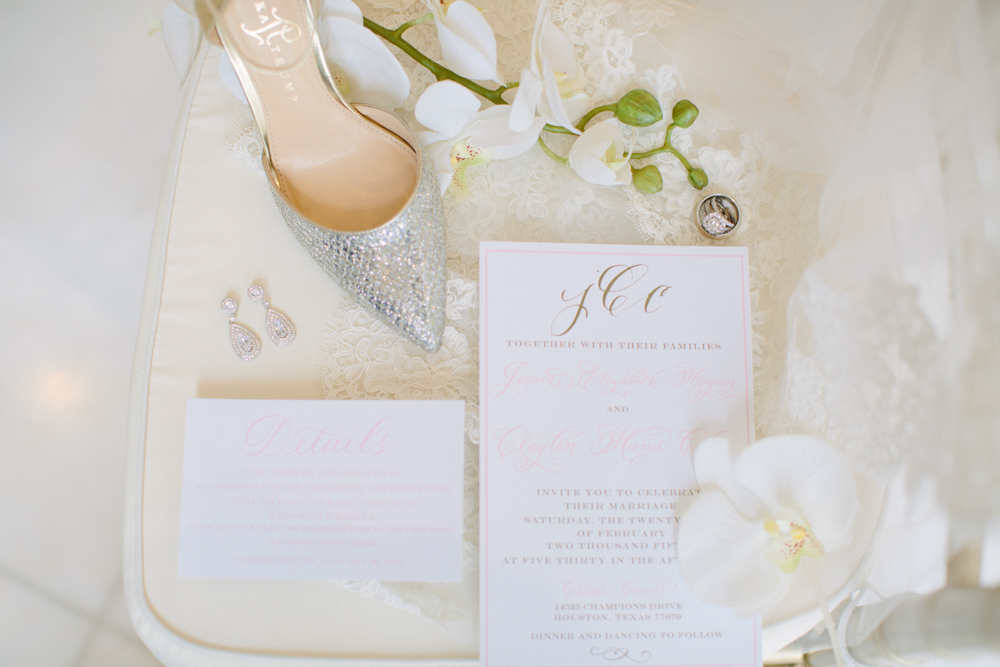 Our Wedding Plans
Wedding planning is crazy! This might sound a little shocking, but I had absolutely nothing planned for my wedding—even seven months after our engagement. I eventually had a lot of fun picking out a wedding dress and adding my special touches here and there, but as you might imagine, it was extremely stressful.
Luckily, I had the most amazing wedding planners in the world: Lorena Macias and Jenika Gonzales. They honestly became my friends through all of the planning and kept my head up in the most stressful times. They were always positive and helpful, and they made even the tiniest of my concerns seem important. I truly could not have done it without them.
I also had a ton of help from my sister-in-law, Katherine, who was my maid of honor; she went to every appointment, tasting, and fitting with me. She made my big day feel special and invested so much time and energy that an outsider might have thought it was her wedding. I am eternally grateful for Katherine's love and support, and I know that planning my wedding wouldn't have been half as wonderful without her.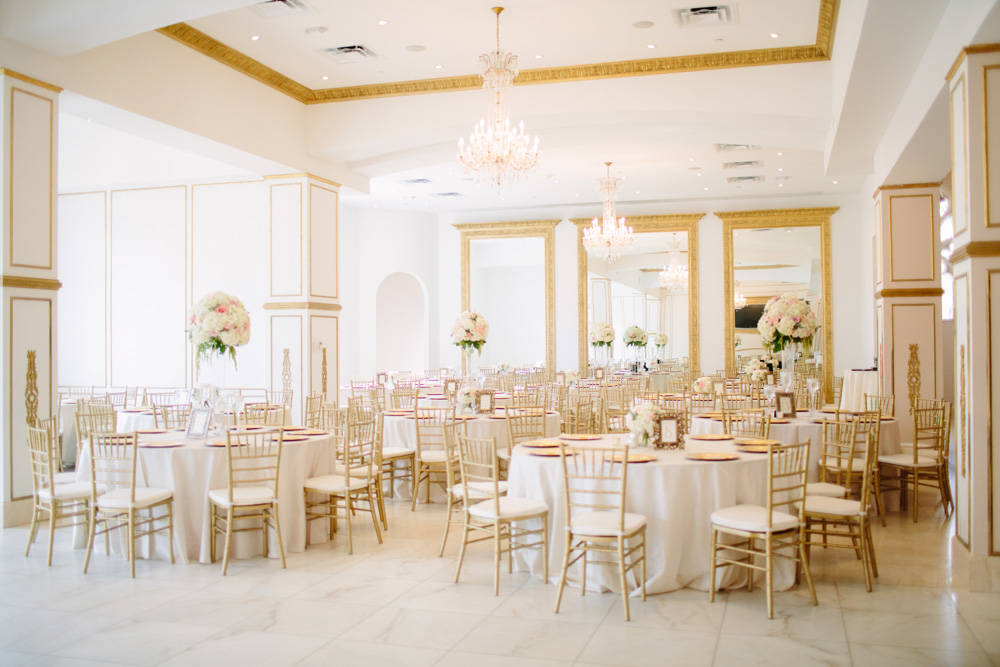 Our Venue – Chateau Cocomar, Houston
I had heard about the opening of Chateau Cocomar, a place less than two minutes away from my childhood home. What used to be a beautiful home for two doctors had been transformed into an incredible event venue. All the doors, fireplaces, chandeliers, and other decor had been imported from overseas, and everything about it was absolutely breathtaking. From the moment I walked into the castle-like structure, I just knew that it would be perfect for my fairy-tale wedding and reception—and it was!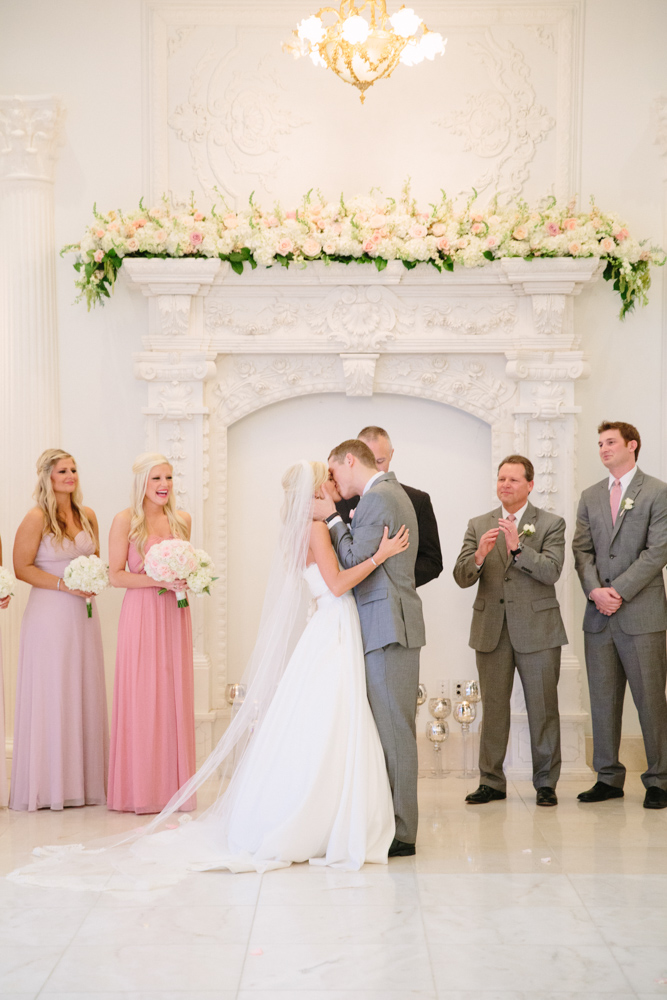 Our Wedding Day
Our wedding really was like a fairy tale, and I truly felt like I was a princess in a castle. The wedding was focused on family, friends, our love for each other, and our love for Christ. Our pastor, Kevin Harlan, is a lifelong friend of Clayton's family, and I got to know him very well. He made our ceremony unique to us and guided us as we wrote our vows and made them romantic.
The reception was an absolute blast. With food, drinks, toasts, laughs, lots of dancing, and our friends and family around us, it was a night to remember! My handsome groom and I were emotional—we cried during our first look and pretty much through the whole ceremony. We were both so happy that the Lord had brought us together and blessed us so much. I have the most amazing, handsome husband there ever was.
Of course, then we honeymooned! We went to Great Exuma Island in the Bahamas and stayed in a butler suite at Sandals Emerald Bay resort.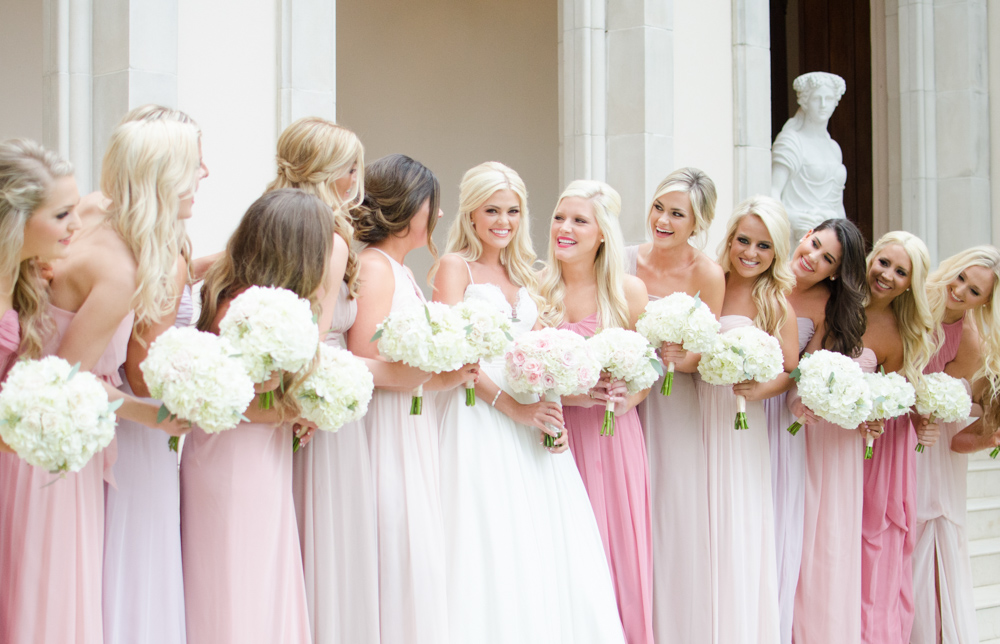 Special Thanks
I owe everything to my loving parents and in-laws for making my big day an absolute dream. It could not have gone more perfectly, and I know none of this could have happened without their love and support. I am also extremely grateful to all of our friends and family who traveled to spend this special day with us!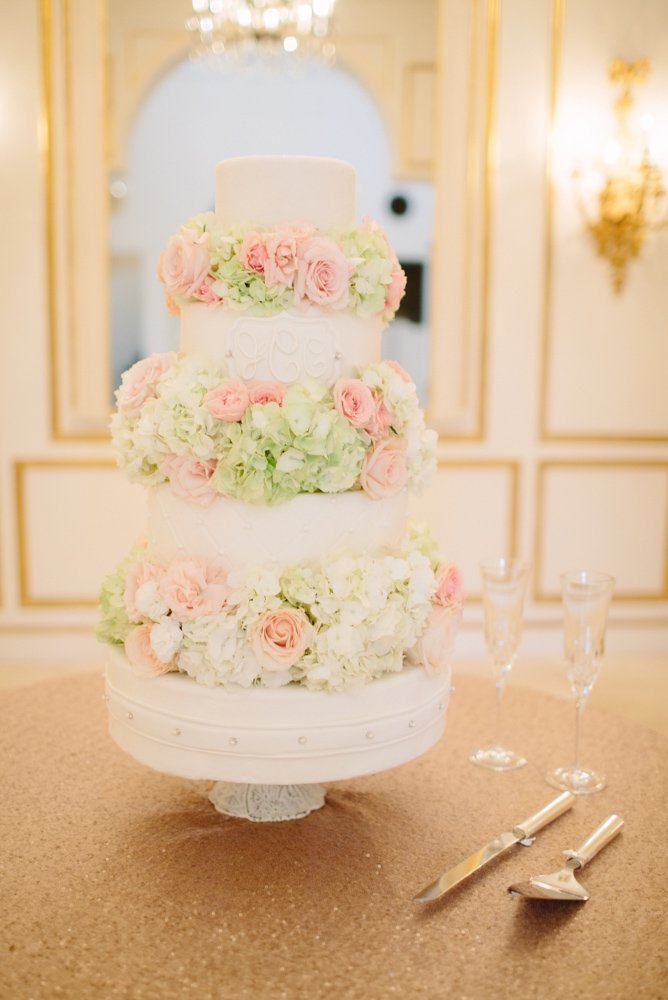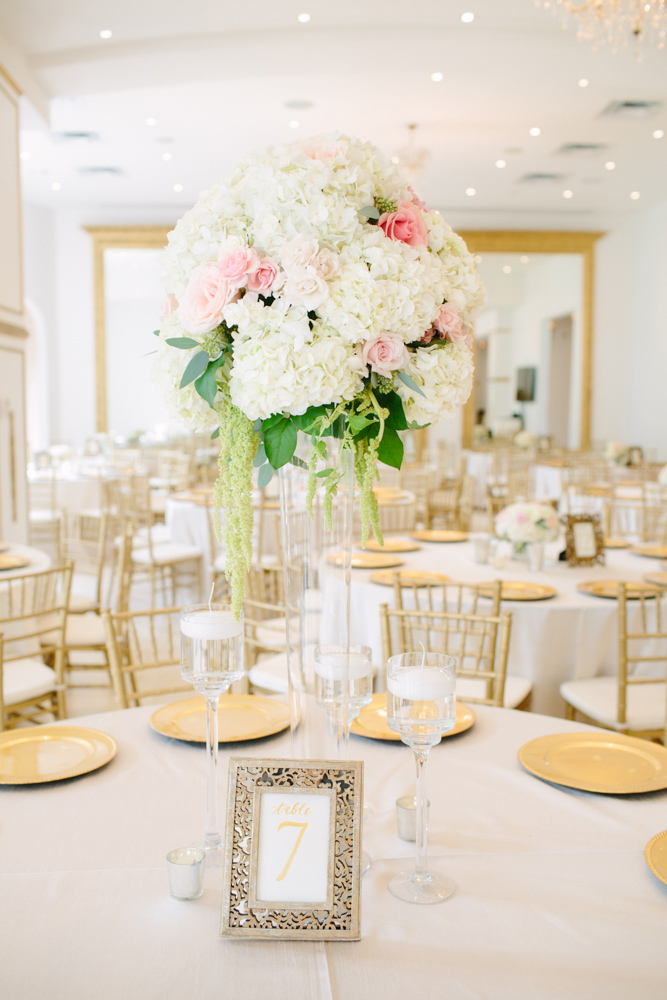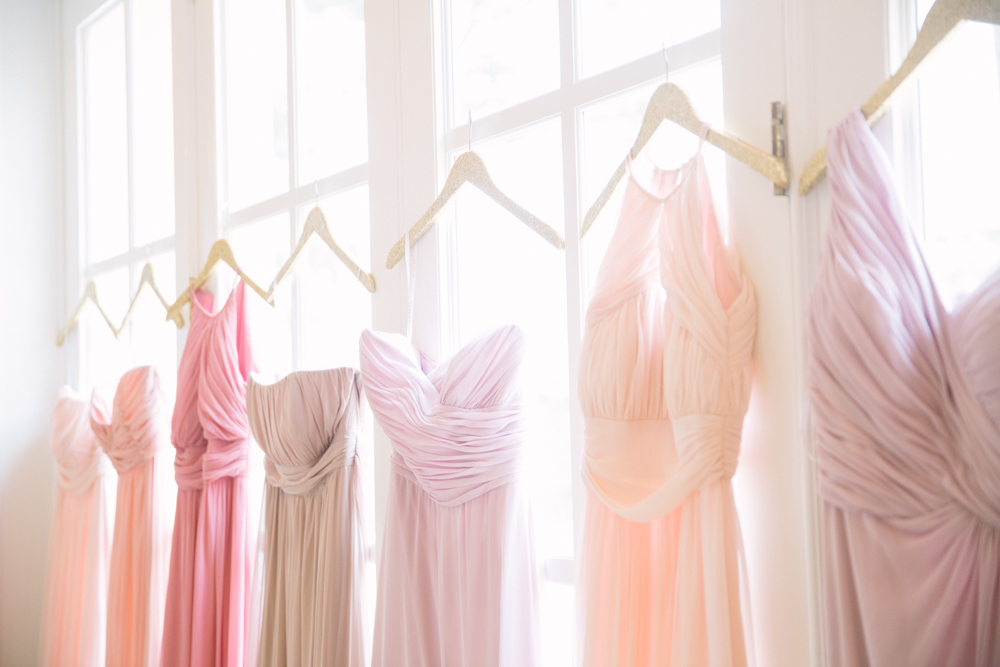 — V —
---
Flowers: Striking Stems Catering: Café Natalie Photography: Brit Jones Photography Videography: Cakewalk Films Music: Royal Dukes Band Hair and Makeup: Sunkissed and Made Up Bridal Gown: Amsale
ARTICLE CATEGORIES