October 4, 2014
Our Love Story
Jennifer
I was raised by two incredibly talented and strong-willed parents, Larry and Sue Bevington, but you could say that being the youngest of three and the only girl helped mold me into who I am. My dad and my brothers, John and Dan, were the men in my life, and that was all I needed. All my life, even leading up to the day I said "I do," I was extremely independent. I remember my mother saying, "Your happiness is a direct effect of your own individual talents and desires, and you should never rely on the approval or love of another individual to make you feel whole. You and you alone are responsible for your happiness."
You could say my life shifted the day I met Jimmy.
We met while attending Western Kentucky University in Bowling Green in 2005—ten years ago! In that era, Facebook was the newest craze and only available to college students, not every moment of every day was documented on social media, and fraternities and sororities were the best means of meeting new friends (whom I consider to be soul mates in their own right). I'm from the town of Frankfort, Kentucky, which I considered to be the smallest of the small towns. Jimmy is from Princeton, Kentucky, an even tinier place, where life is simple and the people are good. We were both excited to live life, see the world, and experience everything.
I was entering my second year at WKU that fall, and my girlfriends and I were excited to meet the incoming group of students—especially the cute boys! Jimmy rushed the Pi Kappa Alpha fraternity, and I was an Alpha Delta Pi sorority member. I had noticed a cute new blue-eyed freshman in photos with some mutual friends on Facebook, but it wasn't until Halloween (Jimmy's birthday) that we officially locked eyes. I still kid him that I am the best gift he's ever received. Walking toward each other, we didn't even really speak; we just smiled a sort of a coy, "I know you" smile, and something clicked. I had never had that "love at first sight" feeling. Many college sweethearts didn't stay together; we are fortunate to have survived the road—all the highs and lows.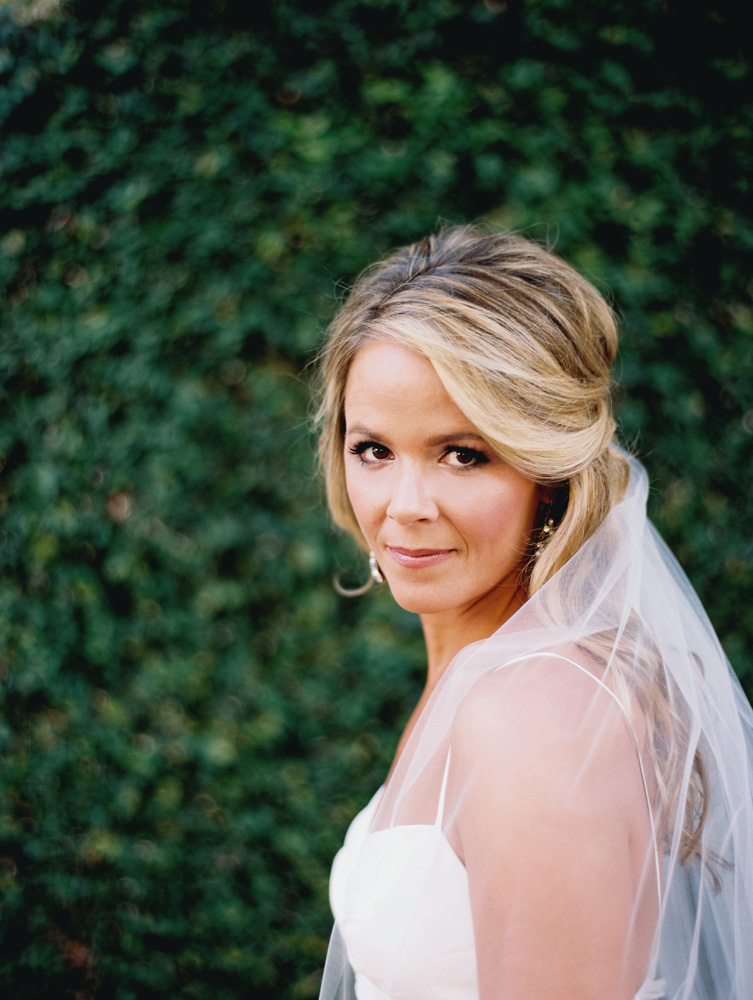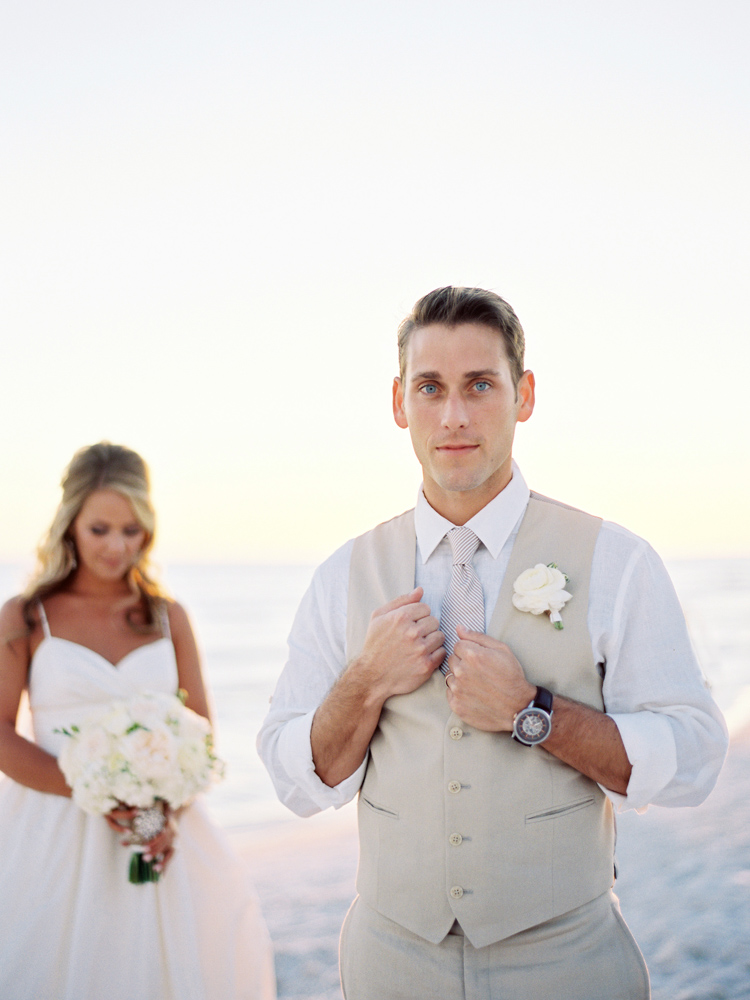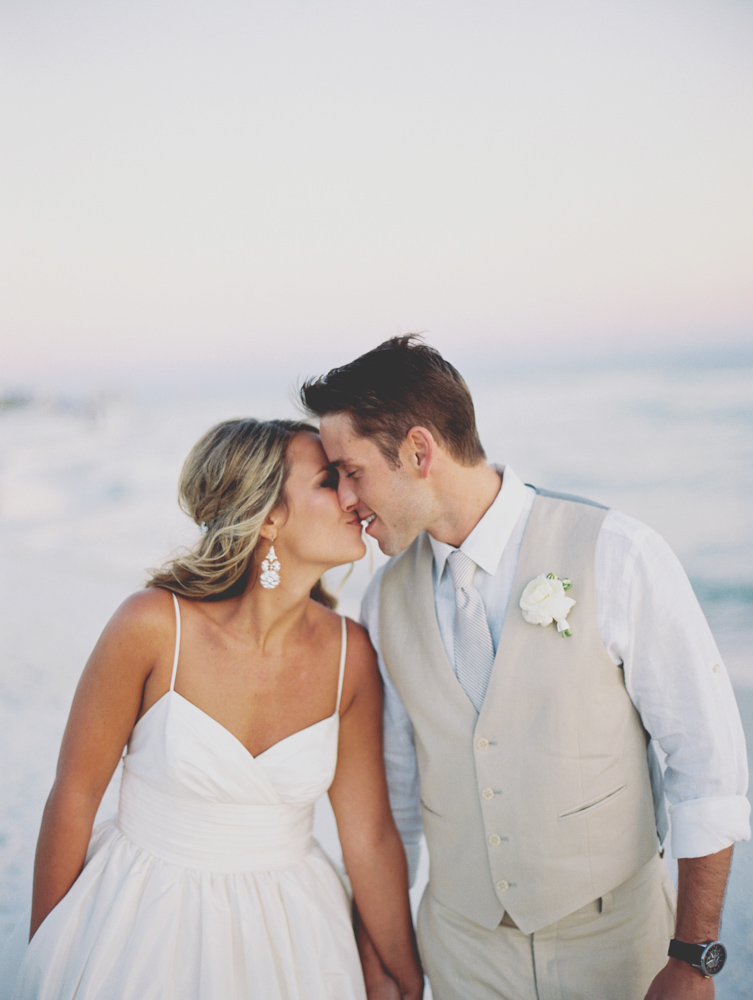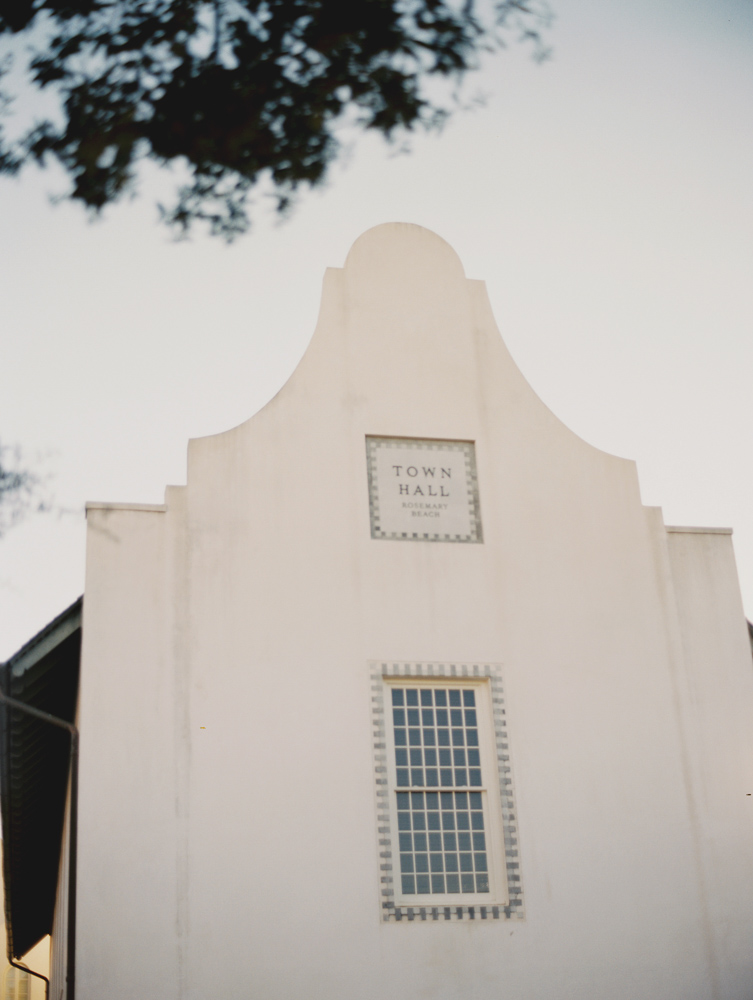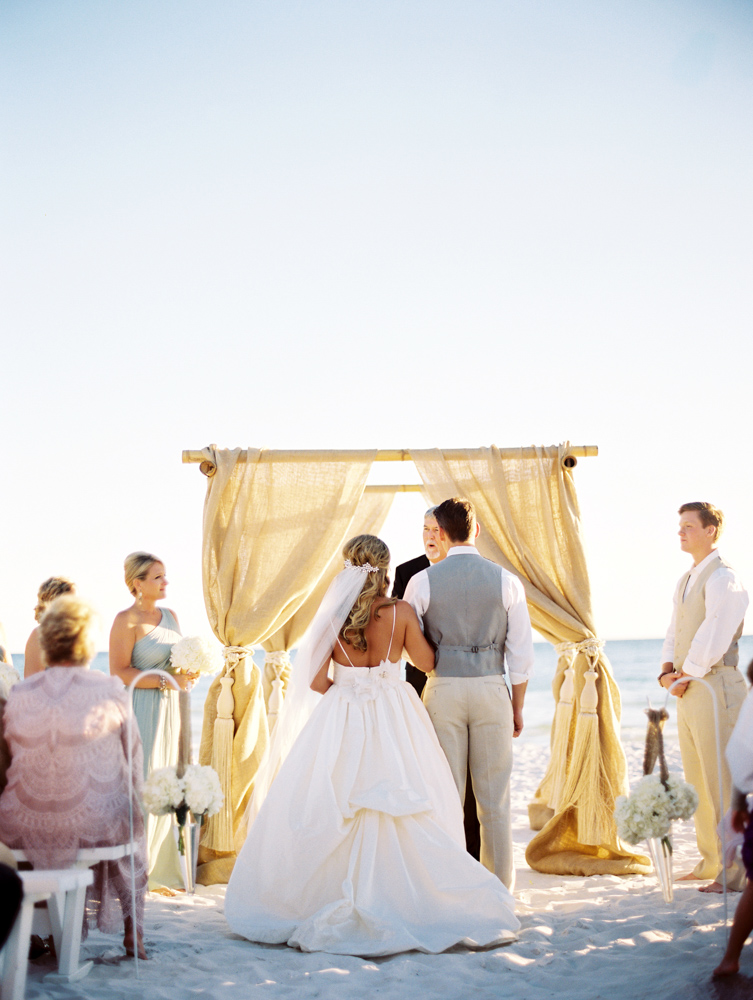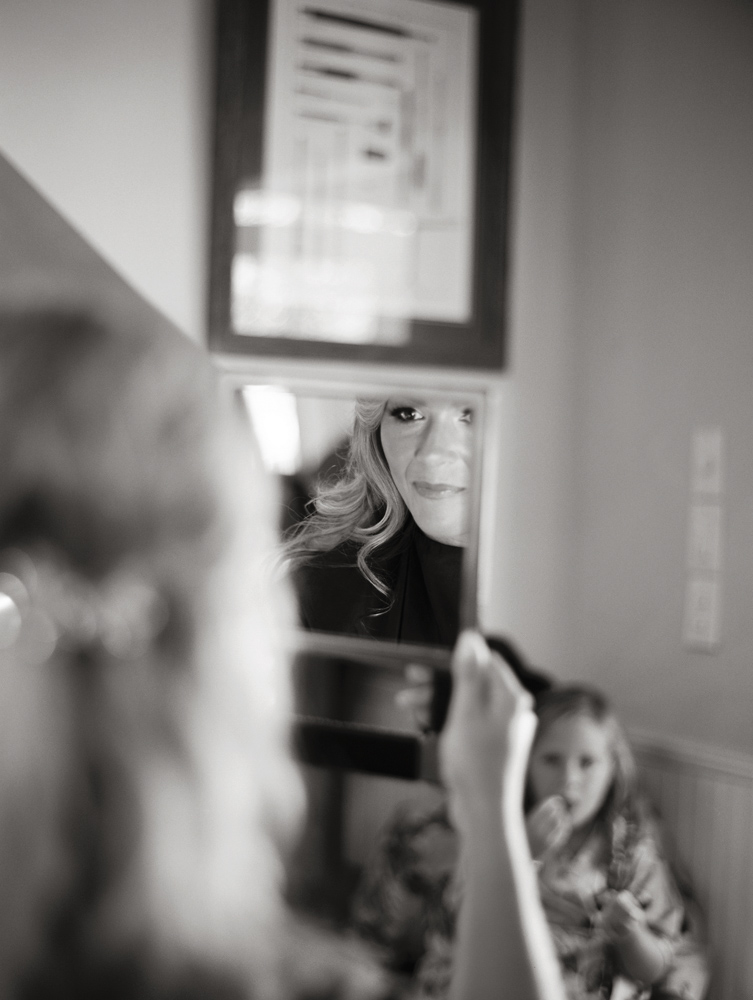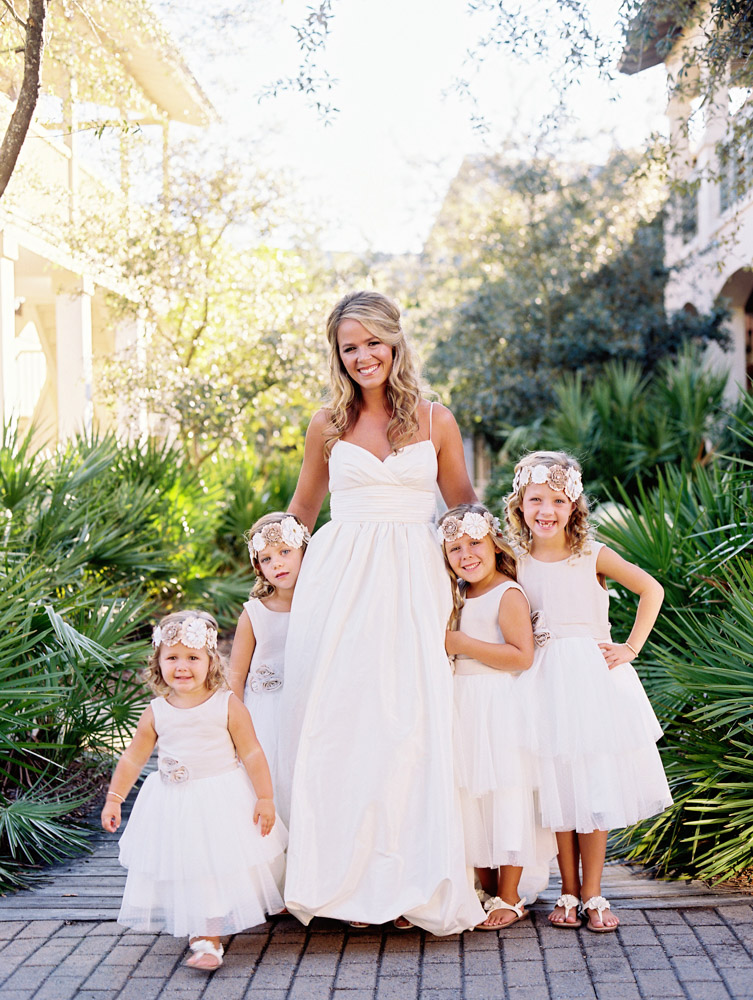 Everyone always asks, "How did he pop the question?" I had been out of town for work in Erie, Pennsylvania, and that week, Erie got slammed with about a foot of snow. I said to a friend, "I wish I could be Dorothy and click my heels three times and be in Lexington!" I landed at Blue Grass Airport on December 12, 2013—late, per my usual luck with flying. The following night, Jimmy suggested seeing the Christmas lights display at the Kentucky Horse Park. It had been a tradition in my family when I was younger, and it was a sweet gesture from him; however, this was the last thing I wanted to do, as I was exhausted from the week. After some heavy persuasion and suggestions that it would help take my mind off of work and make me more excited about Christmas, I agreed.
It had started to snow, and we were right next to Rolex Stadium when he got down on one knee and proposed.
Jimmy already had a plan. When he mentioned getting out to walk around—even though there were signs that said "Do NOT get out of your vehicle"—I thought he was losing his mind. Of course, after more heavy persuasion, I agreed. Who doesn't love a little rebellion every now and again? It had started to snow, and we were right next to Rolex Stadium (which was all lit up per Jimmy's coordination) when he got down on one knee and proposed. I was in shock. I think he had to shove the ring on my finger but, of course, I said yes! Friday the thirteenth, typically considered unlucky, will forever be lucky in our eyes.
Our Venue – Rosemary Beach, Florida
Jimmy and I both have a deep love for the beach. The warm sun, the cool sand beneath our toes, and the sound of the ocean waves make us feel alive. Life slows down a bit there, and you can breathe in a little deeper, laugh a little harder, and smile a little more. We knew we wanted to get married on the beach with our closest friends and family present. To us, they are everything. Step one was choosing the locale. Taking into consideration the cost of a beach trip and making it easy for our guests to reach the wedding, we chose the Florida Panhandle.
Step two was probably the most difficult—choosing the venue for an event that I had been dreaming of my entire life. I scoured wedding magazines for destinations that fit the bill, and when I thought I had found the one, I hopped into a car with my two closest girlfriends since grade school (Lindsey Kimbleton and Kristina Thompson) and embarked on a ten-hour trip to make sure. You know the saying that you have to kiss a lot of frogs to find your Prince Charming? Well, the venue I thought was the one was not, but five minutes down the road we found Rosemary Beach. It was love at first "site."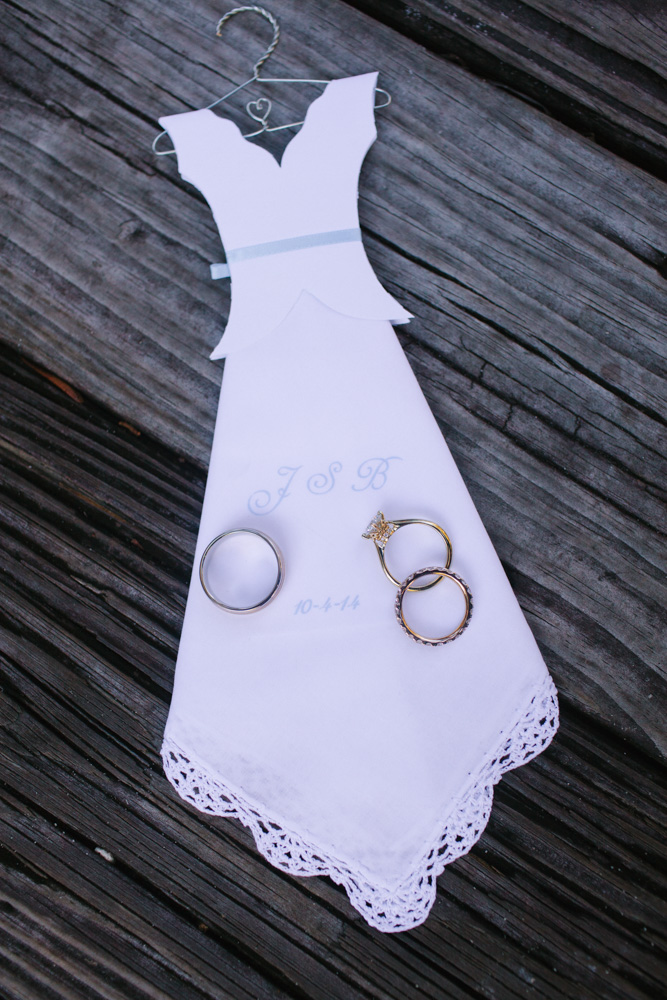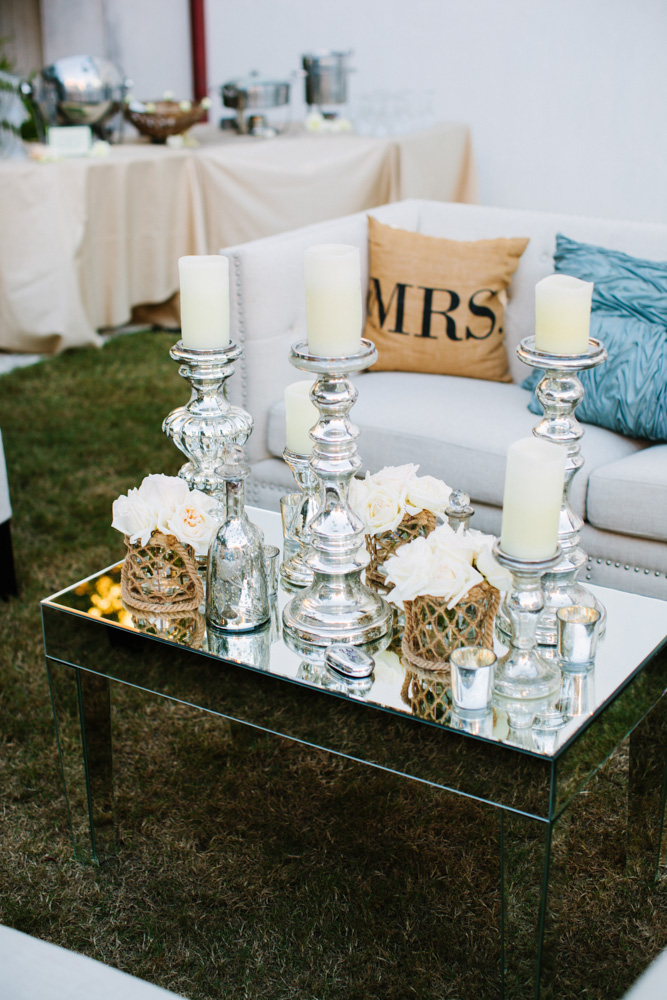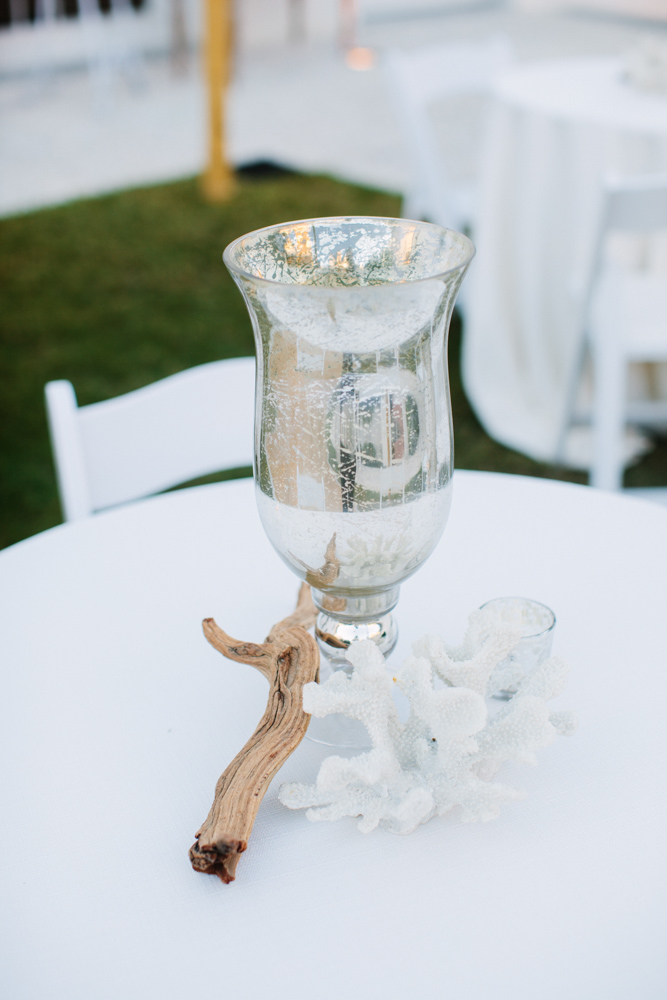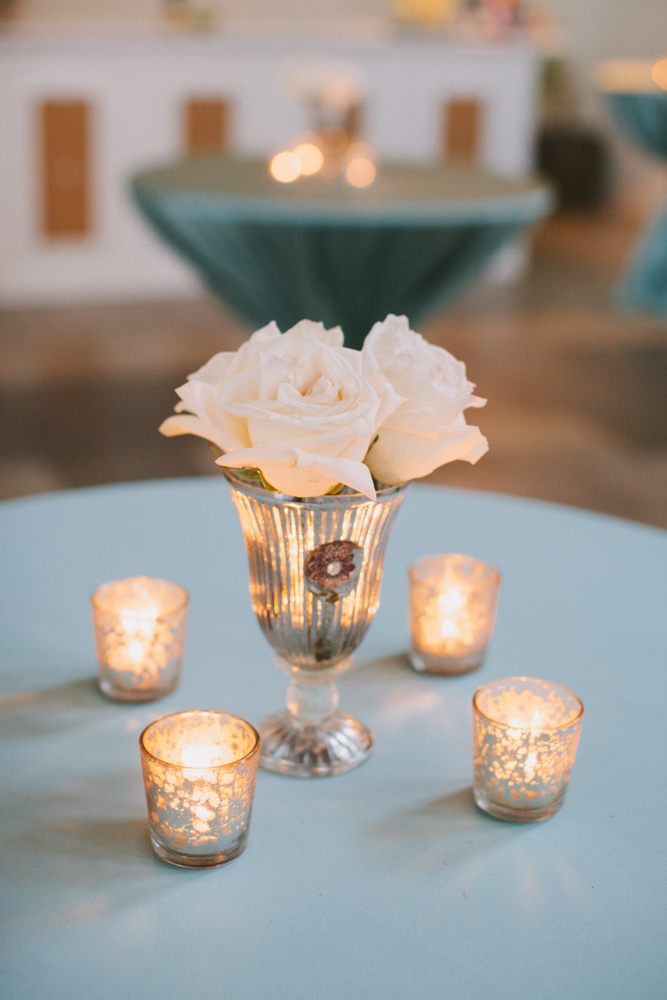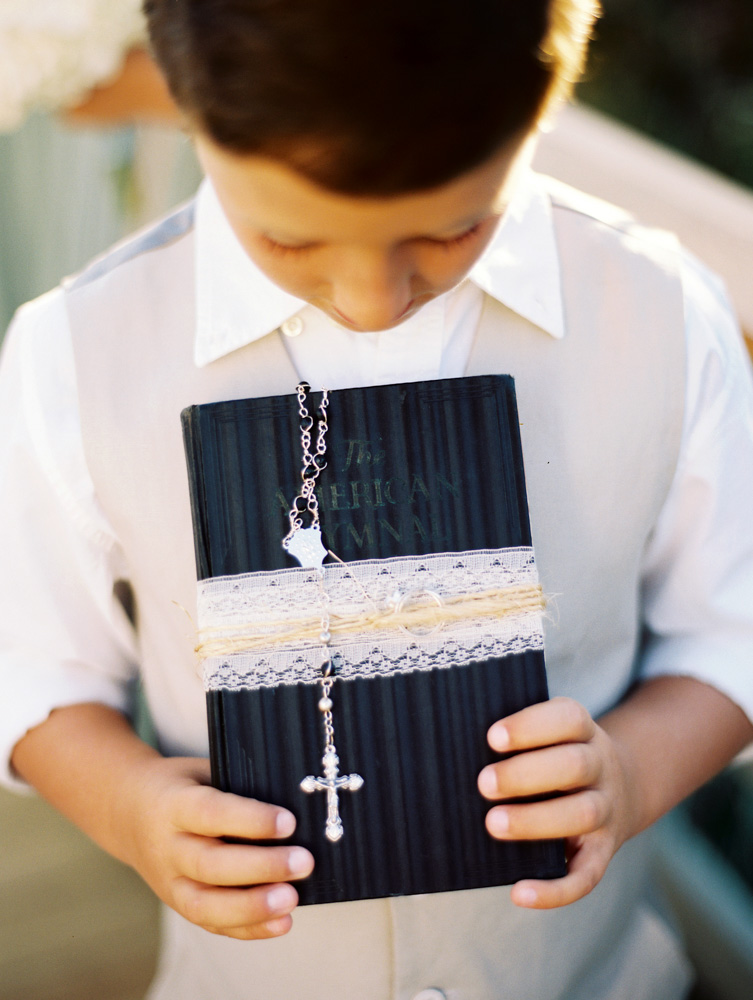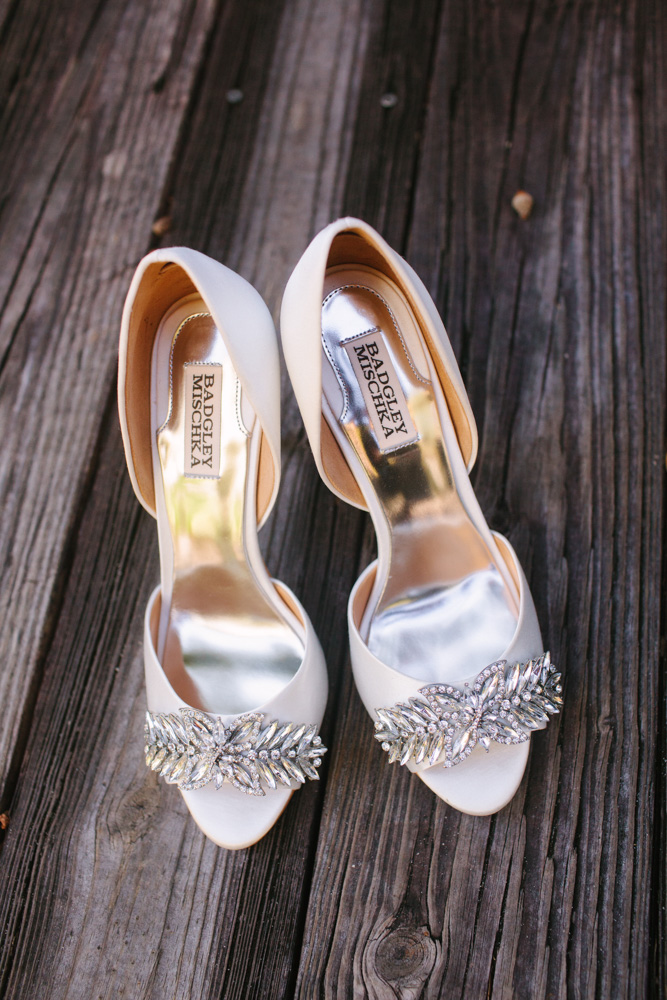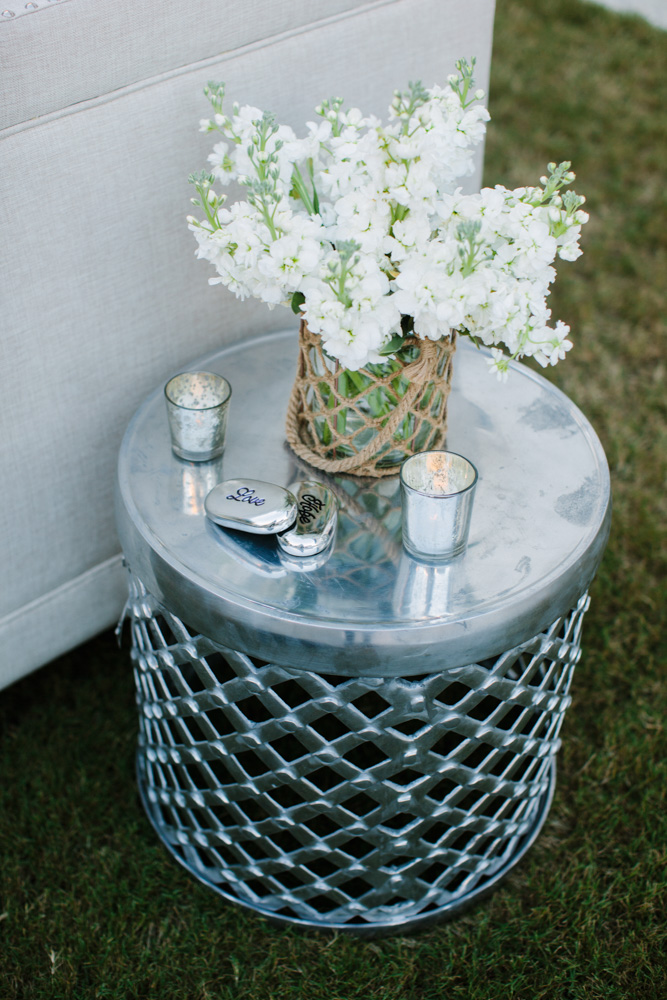 Our Wedding Plans
Anyone who knows me well will tell you that I'm a bit of a perfectionist. During the ten-hour drive to visit venues, I asked, "Do y'all think I should interview wedding planners while we are down here?" I received a resounding "YES!" I knew I had found my match in Jennifer Fisher of It's A Shore Thing Wedding and Event Planning. We met at Amavida Coffee and Tea in Rosemary Beach. She had color-coded binders, timelines, budget spreadsheets, a virtual planning website, and, above all, passion.
Hiring a wedding planner was the best decision. She kept me sane through every step of the planning process. Don't get me wrong—it was still stressful! I'll never forget the day she had Carol Hayes, the violinist we hired to perform during the ceremony, call me to play a selection of songs. Of course, I had to have an audience to help me make the decision, so my mom, my sister-in-law, and my best friends were there to listen to every classical wedding song—on speakerphone.
I look back and laugh at how I stressed over every detail; Jimmy and I would have silly arguments over the color of the tie he was going to wear on the day of the wedding, what our first song would be, and whether the guys would wear boutonnieres. I can say with complete honesty that if your relationship can survive planning a wedding, it can survive the heaviest of storms! We still had a lot of fun envisioning how the start of the rest of our lives would all come together.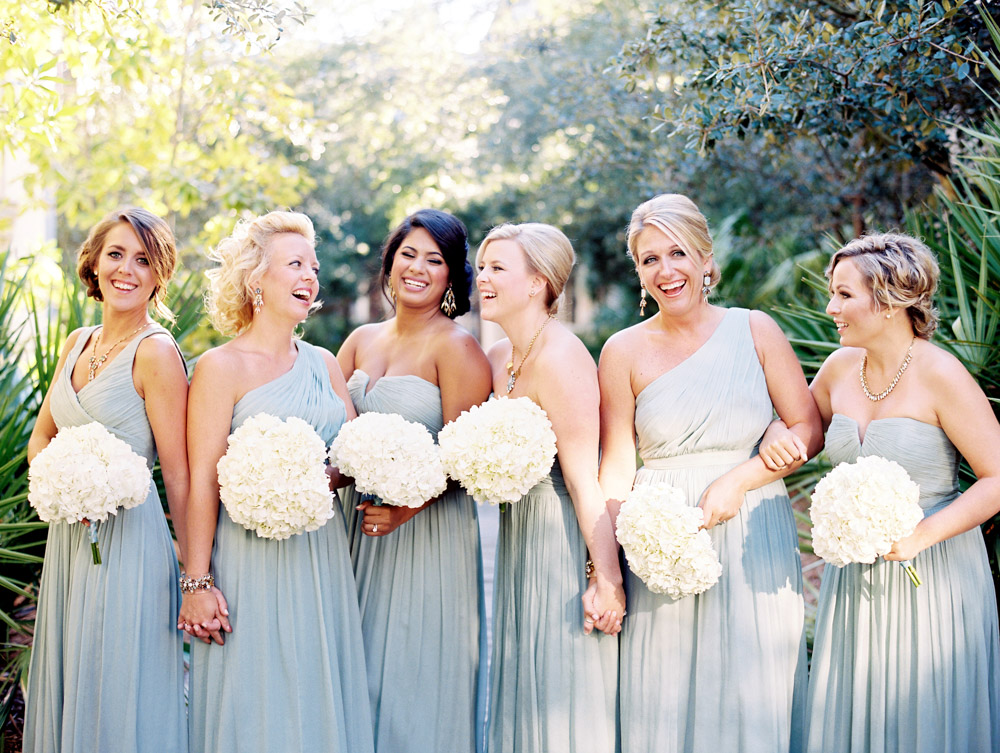 Our Wedding Day
Our wedding day was perfect for us. Jimmy and I said our good-byes the evening before; no first look the day of the wedding, no peeking, no hand-holding—nothing. Lindsey and Kristina spent the night with me, laughing, crying, stressing, and packing. They left me the next morning to get ready (they were two of my bridesmaids, of course), so I had time to be alone and to reflect on the day that was to come, on how thankful I was to have found Jimmy, on my independence, and on how that was going to change as I became a wife. I was at peace. I'm typically a crier; I cry at movies, commercials, and birthday cards. The wind shifts direction, and I weep. But, on this day, I was calm. I was excited and nervous, but I was ready.
The only person who could derail my sense of ease was my father. That afternoon, when we hopped in the golf cart that was taking the two of us to the beach, I asked him to change the subject and talk about the weather, the beautiful cottages, my nieces and nephews—anything but what I knew he wanted to say: how proud he was of me, how much he loved me, and how I would always be his little girl. Do I regret asking him to change the subject? A little. However, I know in my heart everything that wasn't said.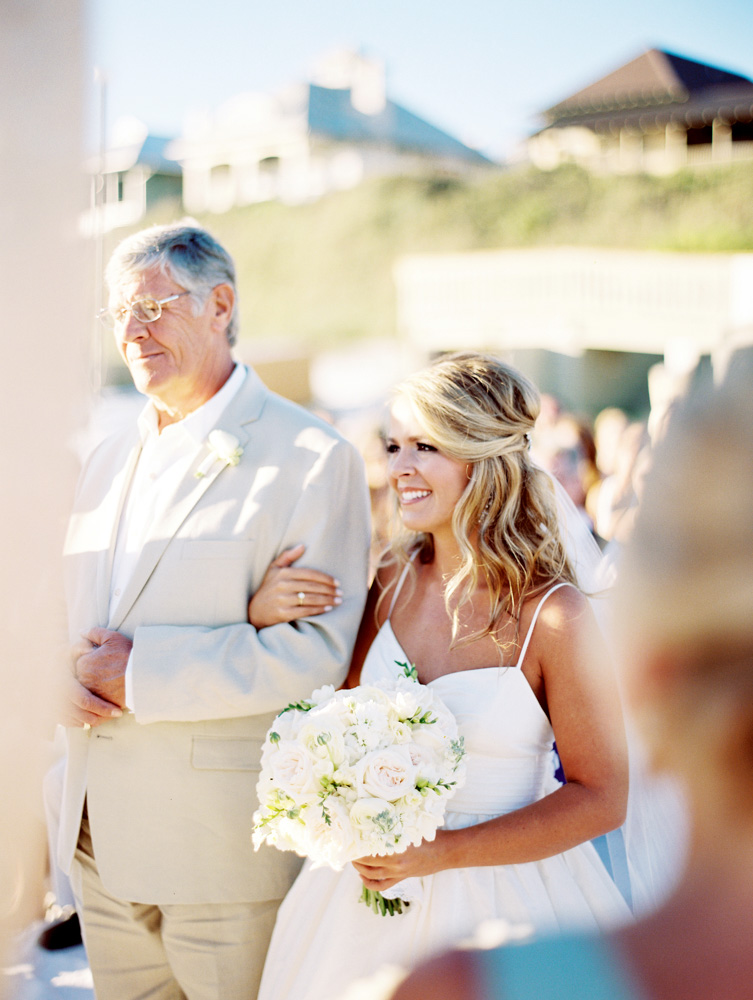 When we arrived at Western Beach, it was like arriving at a ball. None of the wedding guests could see me yet, but other people were smiling, and little girls were waving at me. It was surreal. My dad held me steady as I took in the view from the top of the steps. The entire beach stood still. It was a beautiful day, and a busy one on the beach—this was something I had always feared, as I wanted our day to be private. However, the image of all those people standing and watching is a moment I will never forget. Then there was Jimmy.
Not having a first look was one of the best decisions we made. We locked eyes—from the time I was at the top of those steps with my dad and every step along the way—there is no other feeling like that. We may not have had many pictures together before the ceremony, but seeing each other for the first time on our wedding day is a moment we will both treasure forever.
Our decor was simple and relaxed. A shoe valet set the mood for the guests as they arrived to the ceremony; they were invited to join us barefoot on the beach. At the reception at Rosemary Beach Town Hall, guests were greeted with music from an extremely talented singer and guitarist, Chris Alvarado. Our colors were cool blues and greens and natural driftwood, mercury glass, white hydrangeas, blush roses, and twinkling lights were used throughout the hall and outside. We loved the cupcakes and signature cocktails. Although the overall feeling was relaxed, there was an air of elegance. All the little touches added up: the brooch on my bouquet, the linen sofas and the mirrored tables, and the "Mr." and "Mrs." pillows placed on the lawn furniture outside. A caricature artist was present to draw our guests as mementos for them to take home.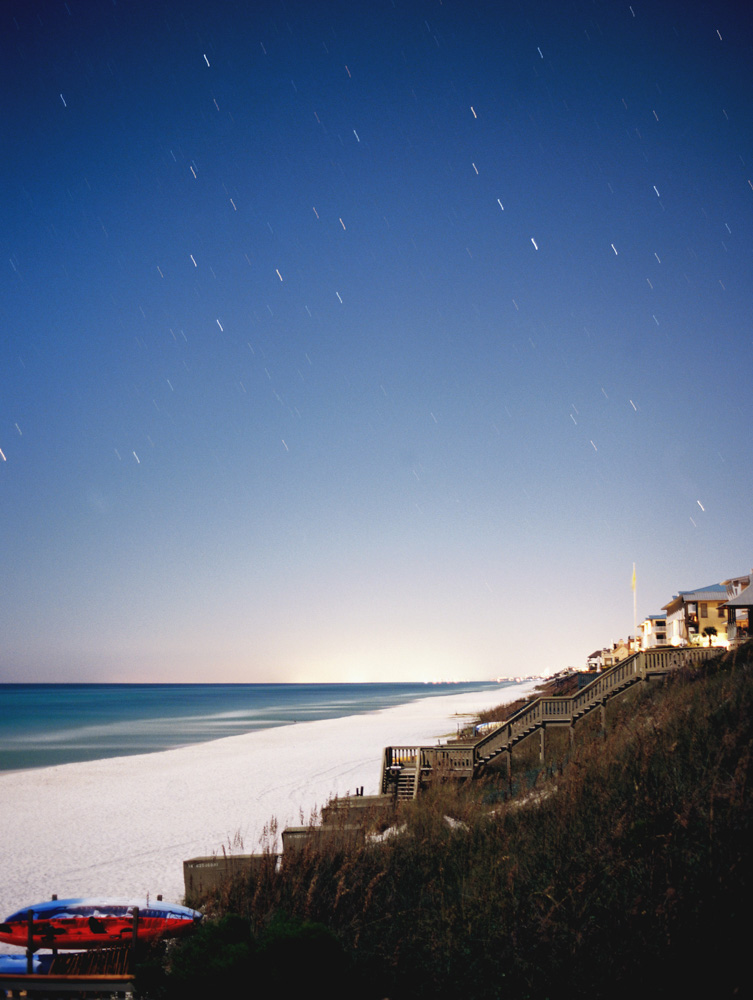 One of my favorite moments was walking up Main Street in Rosemary Beach after the ceremony. I could hear strains of music from our guitarist and our friends and family laughing and enjoying themselves. I saw the first twinkle of the café lights strung outside the reception hall and knew that everything had fallen into place. That was when the tears fell.
We could feel the love and warmth from all of our loved ones as they cheered us on during our grand entrance. My dad stood with my mom as he delivered a welcome speech; that's when he got to say many of the things I had asked him to keep quiet about earlier that afternoon. It set the tone for the rest of the evening. Our hearts were full as we spent the reception cutting cakes, throwing bouquets, tossing garters, and dancing the night away.
— V —
---
Special Thanks Photography and Videography – Pure 7 Studios Flowers and Design – Florals by the Sea Music – Carol Hayes, violin; Chris Alvarado, guitar; Brent LeMaster / Beachside DJ Wedding Planner – Jennifer Fisher / It's a Shore Thing Officiant – Pastor Michael Young / Chapel at the Beach Wedding Cake and Cupcakes – Smallcakes: A Cupcakery Catering – Townsend Catering Hairstylist – Jasmin Martha Makeup – Yvette Nation / MAC Cosmetics Destin Rehearsal Bonfire – SeaOats Beach Service Caricatures – Cartoons by Deano
ARTICLE CATEGORIES