OUR FIRST CATWALK
Written by Lisa Burwell | Photography by Jessie Shepard
I have seen fashion models strutting down the runway in movies, on television, and in photographs for years. The way they parade down the catwalk and the clothes they wear have always struck me as a combination of modern art and theatre. What can I say? I love it.
This past February, I was fortunate to witness a live runway performance during the Mercedes Benz Fashion Week at Bryant Park. It was the eve of the closing day, and Australian designer Jayson Brunsdon was featured. Though his designs have not yet hit mainstream America, Brunsdon's label is available in more than twenty states and eighteen countries. In 2007, Brunsdon was awarded Australian Eveningwear Designer by Harpers Bazaar Australia. He is also Australia's Goodwill Ambassador for UNICEF.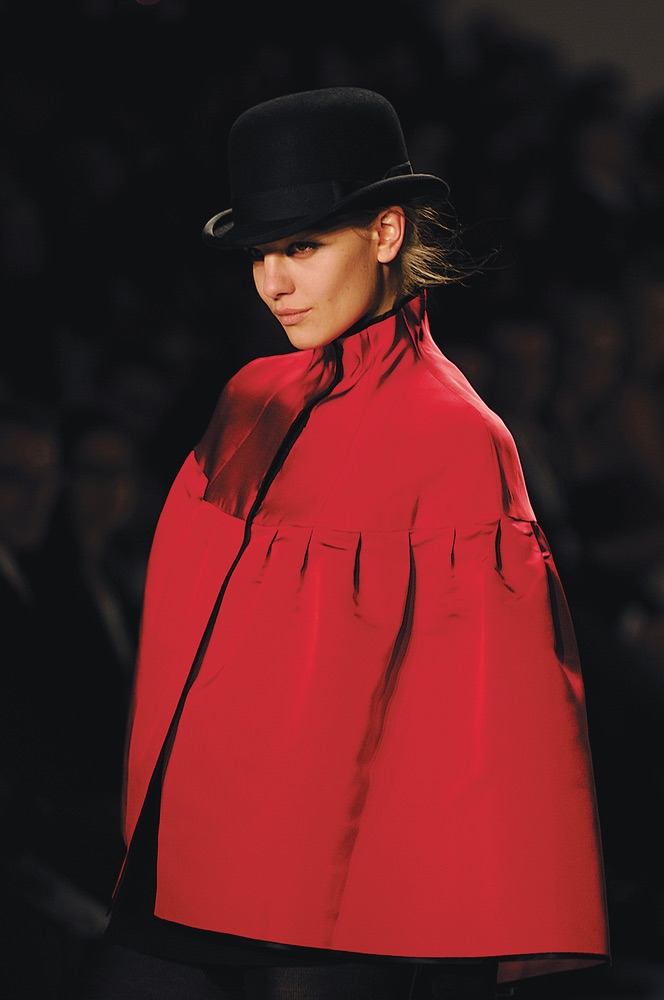 After waiting in line for almost an hour, the velvet ropes were drawn back and the audience entered the room that would be center stage for the upcoming performance. As we took our seats and awaited the show, we studied the program cover for Brunsdon's line. It featured a fashion sketch of a woman; a simple red heart adorned her cheek. The heart was a reoccurring motif on most of his pieces that night; Brunsdon even titled the show "LOVE." According to the program, Brunsdon "appeals to women who take an emotive pleasure in the appreciation of modern cinematic style."
"I want to give women the feeling of empowerment through feminine charm and mischief, to live the fantasy of an endless night of love and romance removed from the reality of the world," as Brunsdon further stated in the program.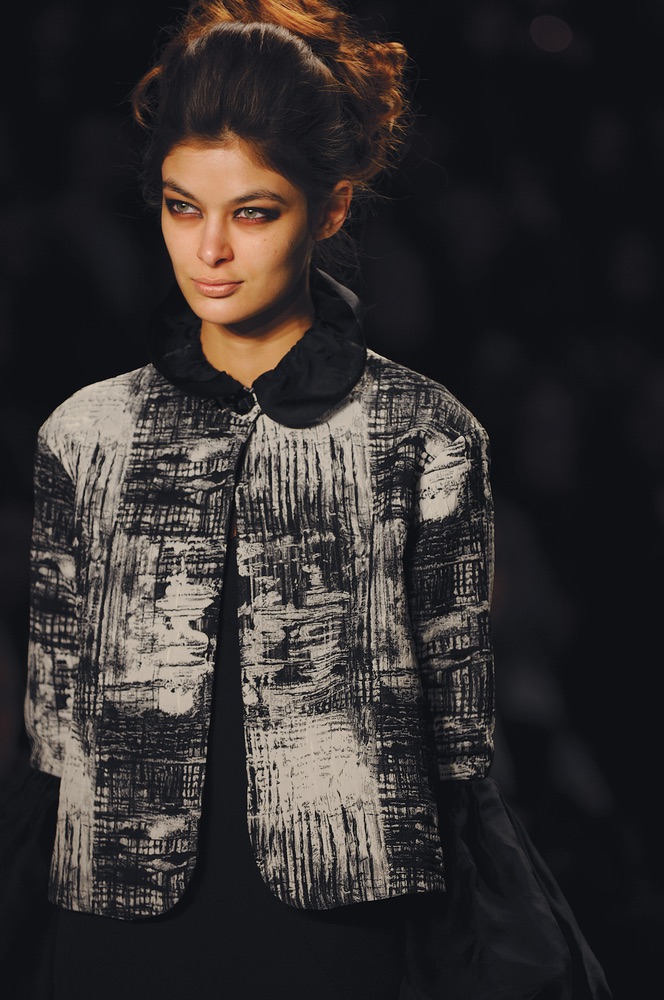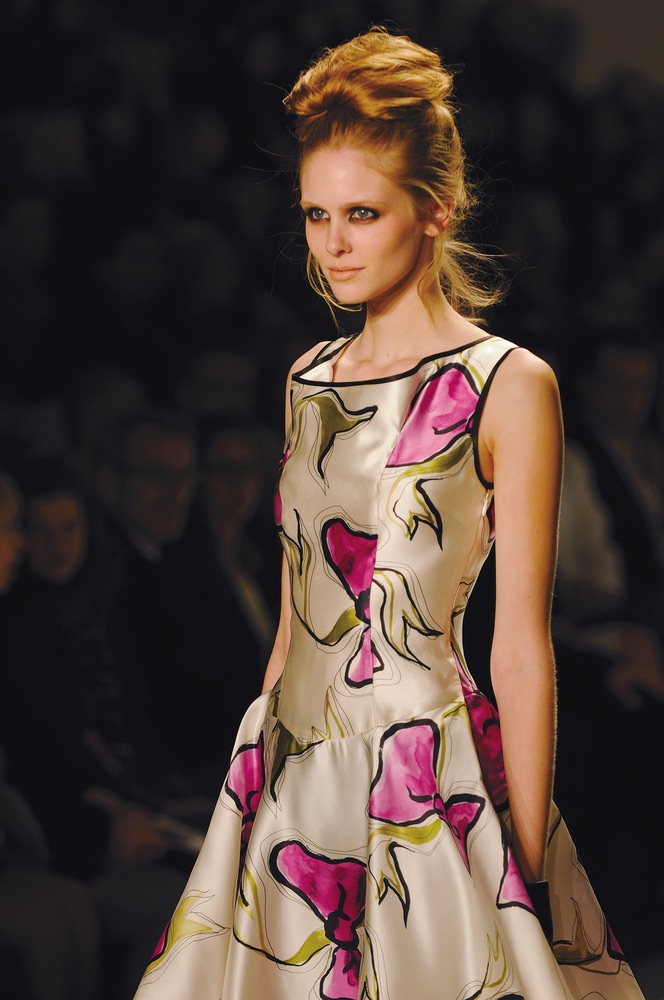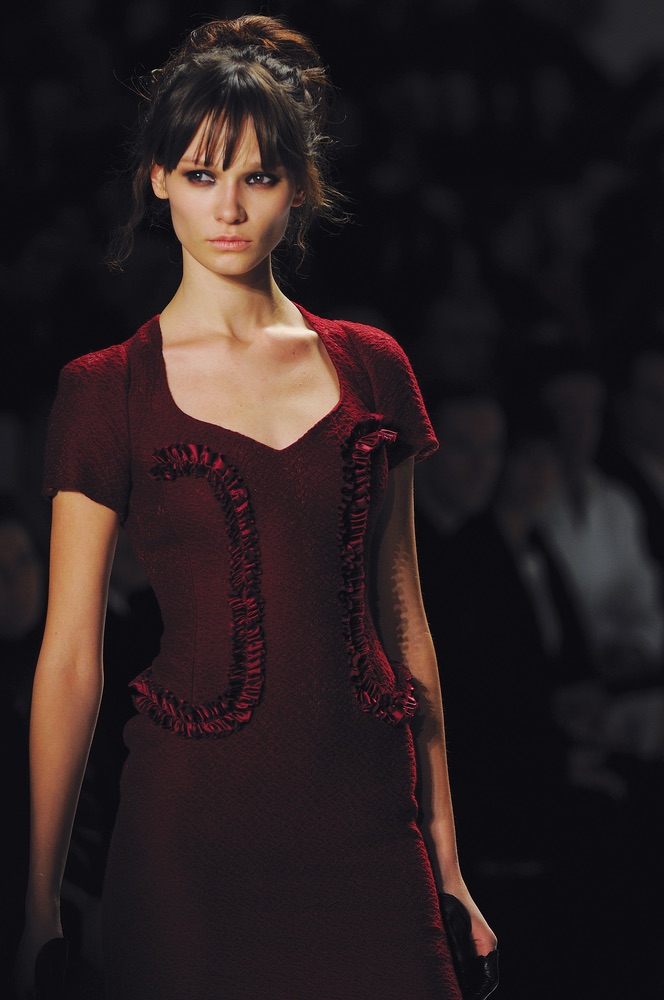 Among the celebrities seated in the front row was British photographer Nigel Barker, who began his career as a model. According to his web site (www.studionb.com), Barker opened his Manhattan photo studio in 1996 and almost immediately became a respected fashion photographer. His work has appeared in GQ, Seventeen, People, and Razor Red, to name a few. His success also includes photography on advertising campaigns with such companies as Beefeater Gin, Sean John, Pierre Cardin, Nicole Miller, OP, and Land's End. Barker currently works as a judge and photographer on The CW's reality television show America's Next Top Model.
The lights went down as the show was about to start. The deep bass of the high-energy music pulsated through every seat in the house. With confidence and attitude, the first and successive models made their way down the catwalk. The music, the fashion, the vibe – it was electrifying to witness it first-hand. Brunsdon's designs were perfection in motion; each piece was even more beautiful and romantic than the previous.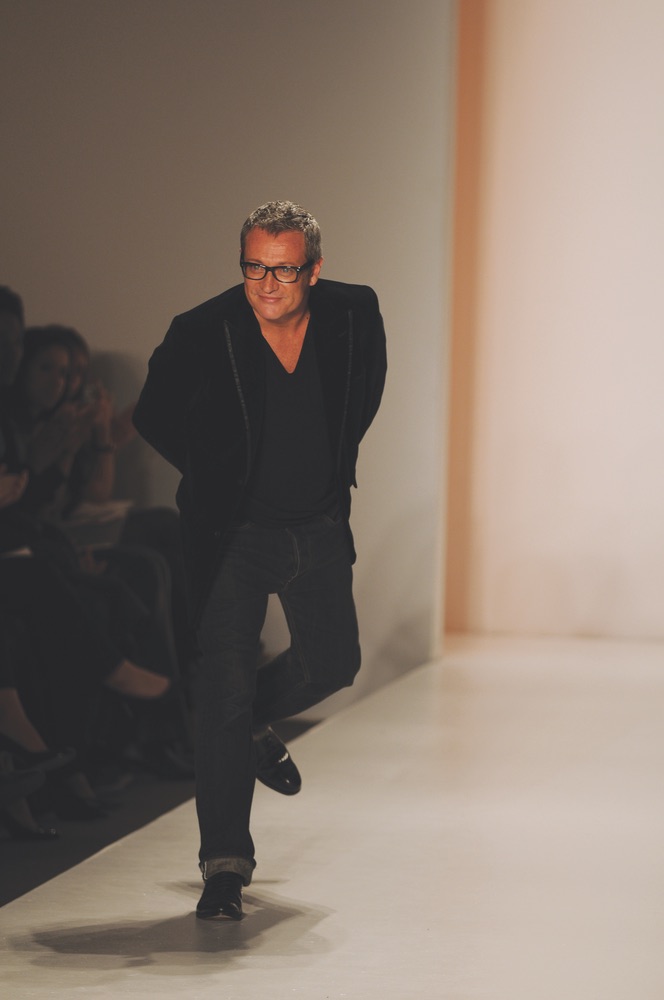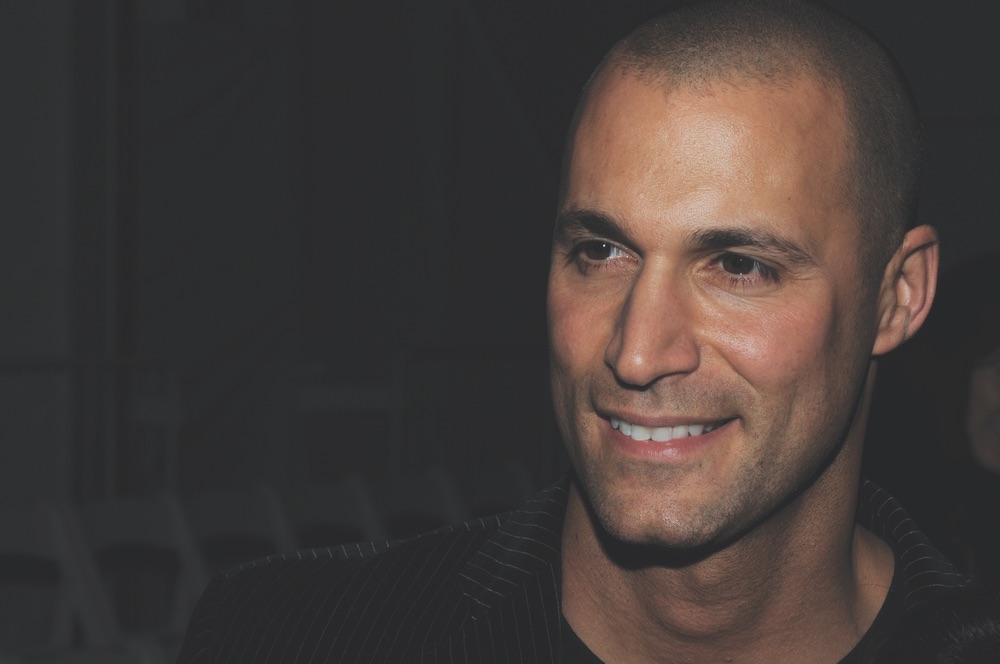 During the show, photographer Jessie Shepard perched herself on the photographer's platform at the base of the catwalk, along with a mob of other photogs. With Eric, her husband and VIE's Art Director by her side, she captured each artful design. Every pose, twist and strut projected the drama and flair caught in those few moments. Flashes of creative genius mixed with the flashes of glitz and cameras built the anticipation to an excited frenzy of modern theatre and art.
The only downside to the show was that it seemed to end all too soon. Suddenly the house lights dimmed leaving us hungry for more to feast our eyes upon. As swiftly as the show had showered us with delightful, theatrical drama, it was over in a flash, leaving us with a handful of highlights captured through Jessie's lens.
Fade. Curtain.
— V —
To send any comments, opinions or ideas for future stories please email me at lisa@vie-peopleplusplaces.com. We welcome your feedback on the magazine, its content and its design. Our intent is to showcase the people and places of our area locally, regionally and beyond. Our area is filled with fascinating people and we want VIE to be a voice that truly functions as a vehicle to spread good news and express interesting ideas and stories about you.
Please visit www.vie-peopleplusplaces.com to see more photos of New York Fashion's Week taken by photoextradionare, Jessie Shepard.
ARTICLE CATEGORIES