By Kelly Curry | Photography courtesy of Garland Bags
Meet the ever-witty Lindsay Thomas, a lover of patterns, storytelling, and interior design, and the owner and creative mind behind Garland Bags. Thomas does not take herself too seriously, and this shows in the precocious line of bespoke clutches she debuted in 2017 on a whim—which became a Southern woman's handbag dream. The brand was born when she began to repurpose remnants of the luxury fabrics from her throw pillow collection to make trendy clutches, adding vintage brooches and other found items for decoration. Seemingly before her eyes, the new endeavor took off when her Instagram fans began to comment with their praise, and Garland Bags has only skyrocketed from there.
Thomas is originally from Atlanta but moved to Savannah, Georgia, about fourteen years ago. She has worked in nearly every career that remotely involves creativity, including advertising, design, fundraising, catering, and many things in between. Looking back, she admits she should have majored in interior design, as that's where her heart truly lies and what led her to start sewing throw pillows and selling them via Instagram in 2015.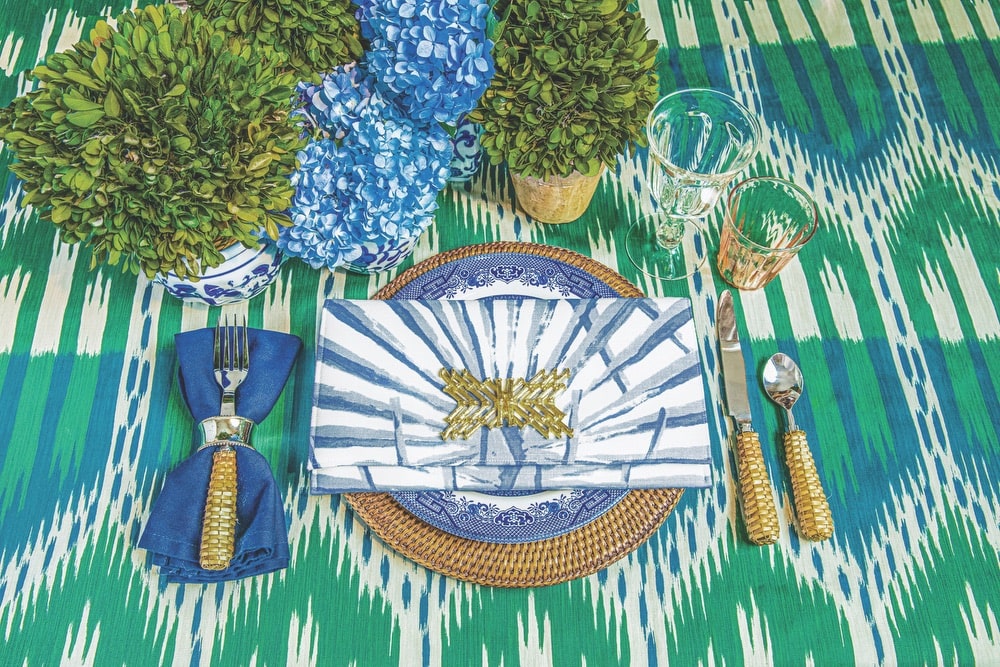 We currently all owe Pinterest a big thank you for inspiring Thomas to create her first clutch. She explains that she couldn't stand to part with a remnant of red Scalamandré Zebras fabric, so she took to the popular website for ideas and decided to make a clutch using hot glue, cardboard, and the leftover swatch. "It turned out horribly," she laughs. But that jumping-off point got her wheels turning.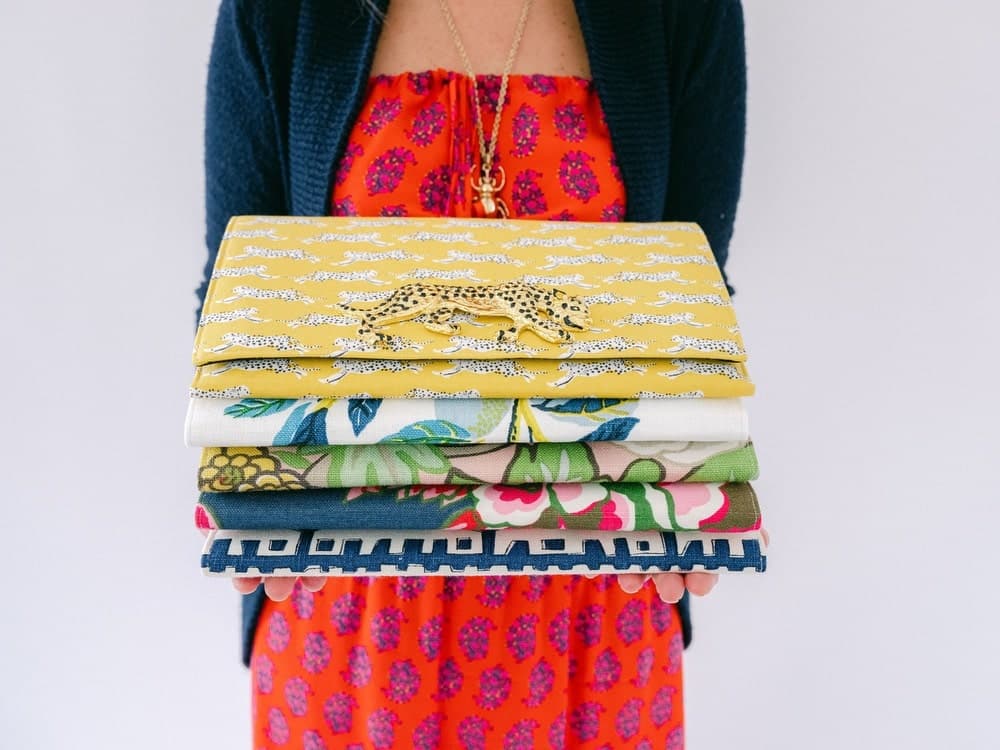 Garland Bags ultimately started to gain traction once Thomas began posting her gorgeous clutches on social media.
She created funny, quippy stories about her bags as if they were taking on lives of their own—very tongue-in-cheek descriptions to give each one a personality.
These bag "profiles" compare the clutches to everything from a Virginia Slims–smoking vegan to a cult member, a waitress turned trophy wife, someone in witness protection, a vintage clothing store owner, a lady from the wrong side of the tracks masquerading as a blue blood, and so many more. Thomas says, "I enjoy pretty things and I have a certain level of sophistication, but I am also irreverent and a little naughty. I think that's Garland Bags. Just when you think she's fancy, she drops an F-bomb." Do yourself a favor and go check out all of the purse profiles on the Garland Bags website. We could spend hours just reading these stories (and maybe we have)!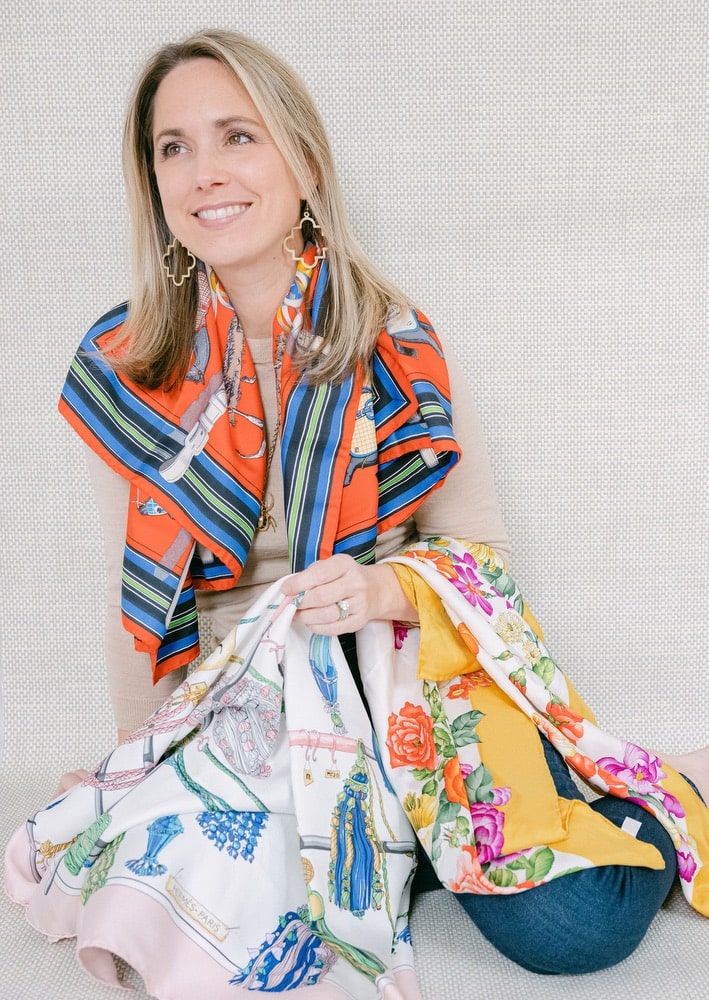 Thomas follows a handful of other designers on Instagram, where she garners most of her inspiration. She loves to track trends and manufacturers closely to get inspiration for new patterns, textures, and color mixing. Additionally, her decorative hardware has evolved from found vintage items to a collection of pieces that she now has specifically designed for her bags, and they are showstoppers.
Garland Bags are made locally in Savannah, and Thomas produces about 250 in a batch. She will typically have about six to twelve of each design made. Some designs she carries continuously, but most are limited-edition fabrics, including her vintage designer scarf collection, which she lists a few times a year. Fans should diligently check their phones to be lucky enough to snag one of those bags before they sell out. Thomas is also looking to expand the types of clutches that she offers—stay tuned for box clutches that, fingers crossed, will be launching soon!
— V —
---
To learn more about Lindsay Thomas and Garland Bags, visit GarlandBags.com or follow along with her at @garlandbags on Instagram.
ARTICLE CATEGORIES