Piecing Together the Art of Life
By Laurie Crowley | Photography courtesy of Lizzie Gill
Artist Lizzie Gill is a native New Yorker and a staunch believer in all things New York. Whether she is upstate immersed in nature or embedded in the heart of the city, New York is a part of her soul. Born and raised in Westchester, educated at Skidmore College in Saratoga Springs, and eventually spending her post-grad years in the Brooklyn area, she says, "I have been New York-centric my whole life. I started my career in a flat shared with three other artists, working on a desk in my room, then moved to the Ridgewood area, and ultimately settled in Brooklyn Heights." That is why she never imagined moving to Connecticut.
But, when the stars aligned and circumstances of a global nature hit, the decision was obvious. "I never thought I would move over the border, but it's the best of both worlds," observes Gill. With the proximity to the city, Gill says she can get her much-needed infusion of museums and galleries at any time.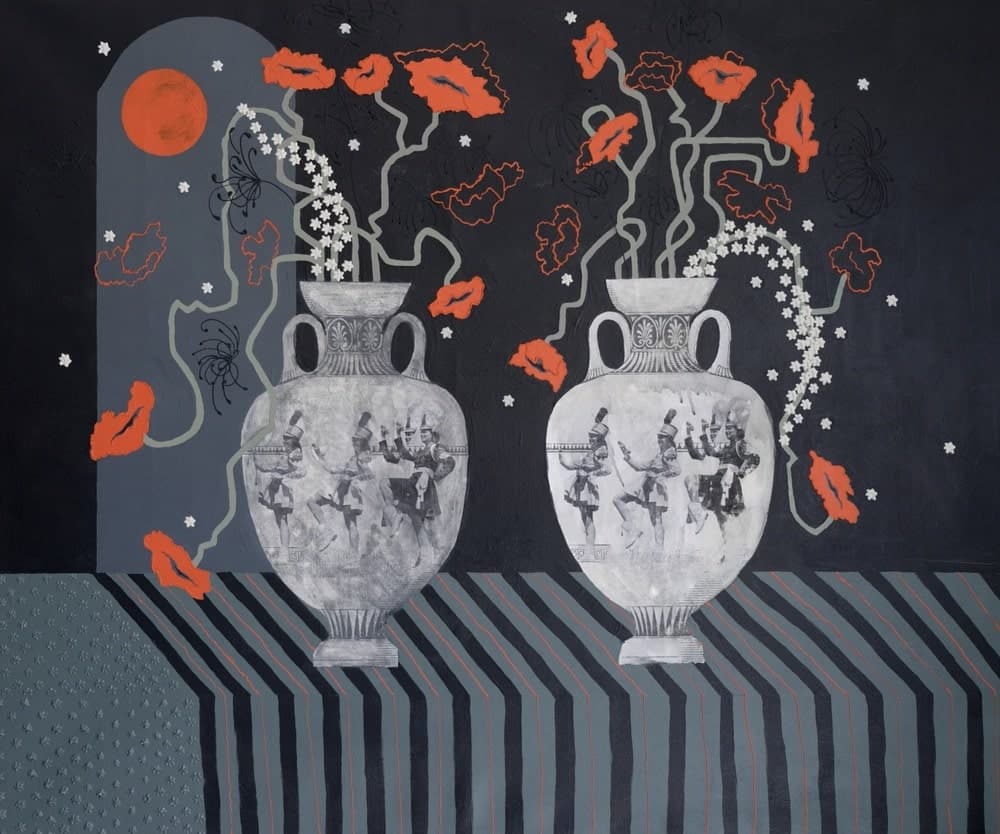 Initially looking for a weekend getaway, Gill and her husband, Tom Pillar, bought a property in Sharon, Connecticut, that contained an old, dilapidated farmhouse and a 1990s barn that needed work, "but a lot less work than the main house!" Gill claims. Starting with the barn, they turned the upper level into a studio apartment and the lower level, formerly a horse barn, into an ample, open, light-filled space for her studio. The transformation was featured in the August 2021 issue of Architectural Digest. Gill and Pillar are planning to restore the main house in the future.
With a degree in studio arts, Gill has crafted her unique style, exploring themes of retro Americana with a contemporary viewpoint. As a multimedia artist, her work is large-scale and full of layers, utilizing a variety of mediums that all work together. Her first collage pieces drew on her experiences and the nostalgia of the 1950s advertising world that glamorized dating and the perceived version of a good housewife. As a twenty-something living in the city, she found humor in the ads and juxtaposed the images of love and romance in the 1950s campaigns with her own experiences. She dedicated five years to the series with great success, and her work has been displayed in galleries and at solo exhibitions in New York, Miami, and San Francisco.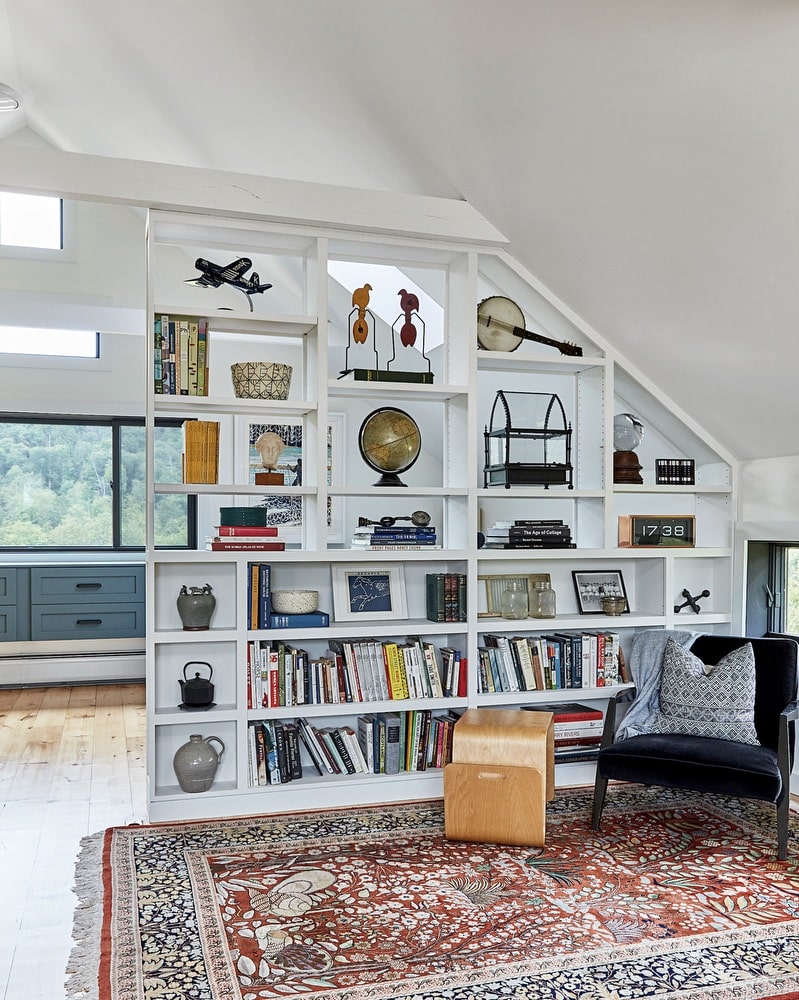 On eventually meeting Pillar and getting married, Gill reflects, "As an artist, you evolve, and your interests change, and what you want to comment on is influenced by your experiences. My work comes to a logical conclusion because I draw on my life and surroundings. When that changes, I create new work."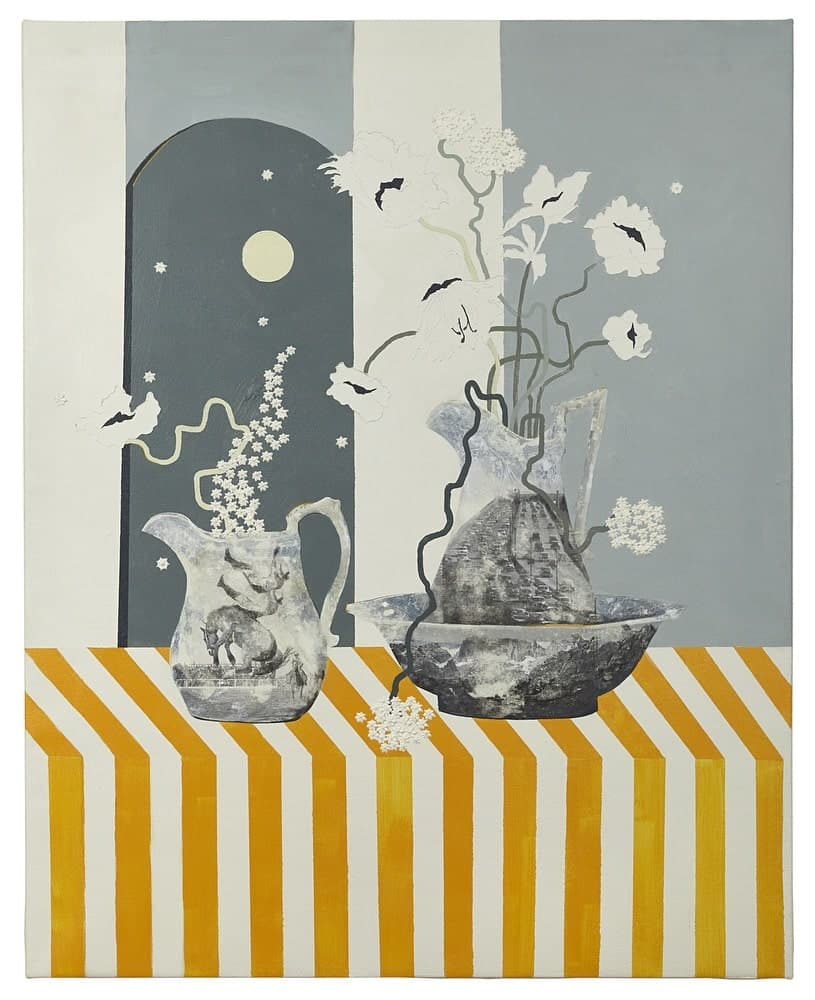 One of the reasons Gill found it easy to leave the vibrant, eclectic art community in New York was that she discovered an equally inspirational arts community tucked in the idyllic countryside. She recently finished three months as the artist-in-residence at the Wassaic Project in Wassaic, New York, just over the Connecticut border. It's housed in an old mill building where artists focus on their craft in their own spaces while surrounded by like-minded individuals. The Wassaic Project gives back to the local community by encouraging its artists to develop programs during their residencies that are creative and accessible across the economic spectrum.
My work comes to a logical conclusion because I draw on my life and surroundings. When that changes, I create new work
Her current series, titled Nocturnes, is a solo exhibition that was on display at Standard Space in Sharon, Connecticut, this summer. Gill describes a hint of the catalyst for this series as anthropomorphized vessels based on heirlooms, china patterns, and transferware. "It started with my mother giving me boxes of my grandmother's china, which I did not have room for. I felt like a contemporary woman being obligated to accept these objects but not use them for their purpose. I was fascinated by the performative nature that surrounds them and the antiquated notion of domesticity." She is playing with the idea of creating her own heirlooms and transferware, which include 1950s images, something she still likes to use in her work. Retro-futurism is a running theme, with cowboys and trains being featured as well. "I started this series during my Wassaic residency and will continue to explore it further," the artist says.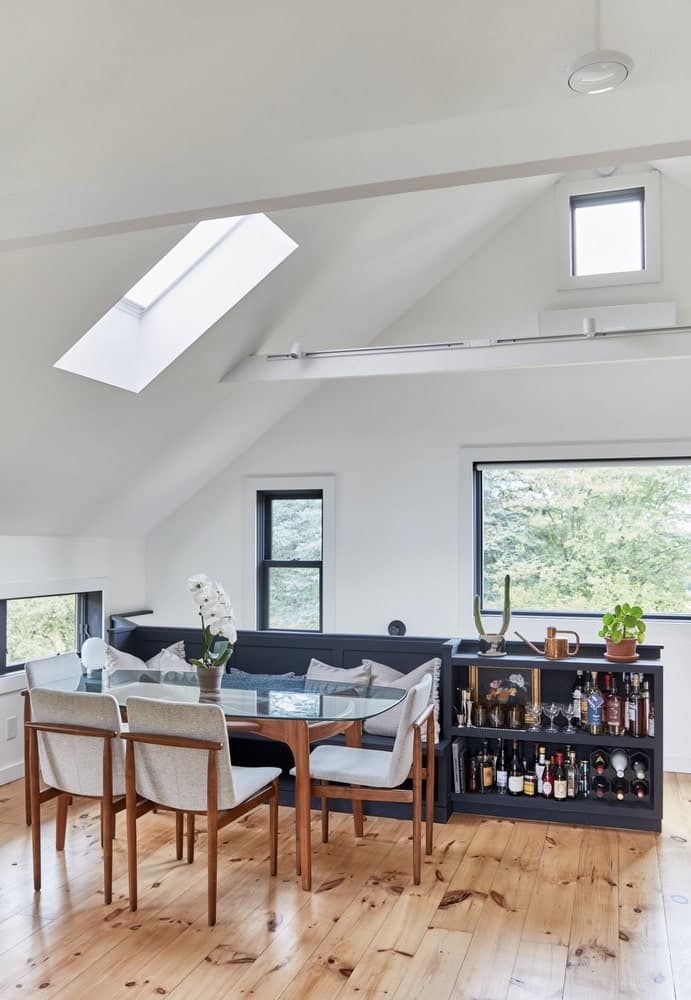 She chose the title Nocturnes, meaning "music relating to or about the night," as she believes the pieces in this series have a musical cadence. "I am exploring the dynamic imagery in the vessels and the cinematic quality of flickering across the vessels, to the branching out of the flowers that have their own movement." Gill is excited to share this series and will continue adding new pieces as she believes there is much to pull from this idea.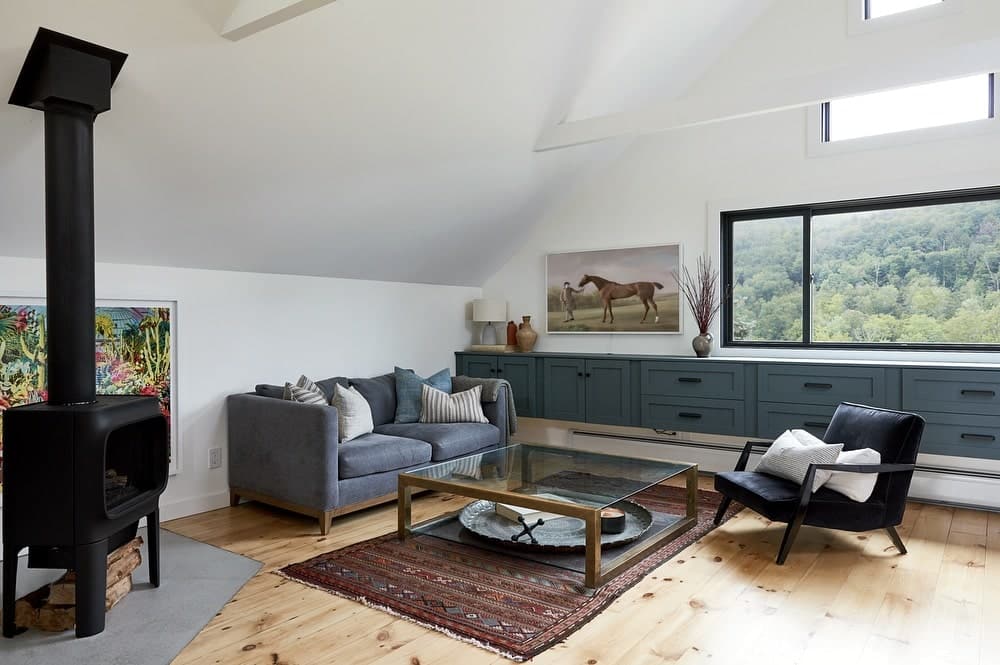 While her home studio was the perfect place to work during the pandemic, Gill has found a better work-life balance by moving her studio to a separate space. Currently, she works in the spacious, light-filled Bantam Arts Factory in Bantam, Connecticut, and finds she is more productive there. "After spending so long working from home, I found I really like working outside of my home, and I am embracing setting parameters.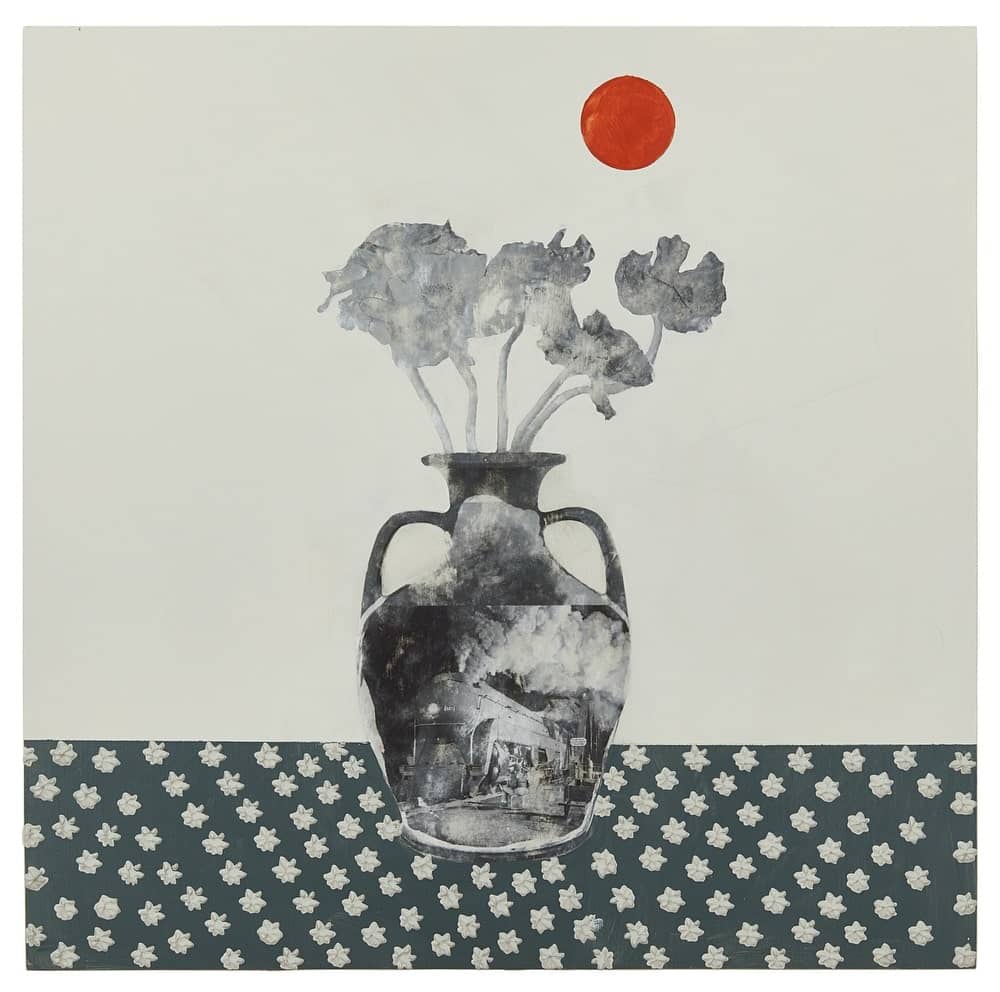 Taking the leap and getting out of your comfort zone always seems to lead to greater adventures; Lizzie Gill is certainly no exception. Leaving the frenzied pace of New York City and settling into the rural tempo of Sharon, Connecticut, has inspired new ideas and cultivated a more engaged connection to the countryside.
About Standard Space
Standard Space is an artist-run project space and gallery for innovative and challenging contemporary art. Its primary focus is collaboration with artists and curators who champion emerging and mid-career artists in amplifying the voices—both curatorial and artistic—of underrepresented groups in the art world. The gallery partners with curators who push the envelope and welcome all media, from video installation and performance art to painting, printmaking, and sculpture. Make an appointment to visit Standard Space at 147 Main Street, Sharon, Connecticut, by calling (917) 627-3261 or emailing info@standardspace.net.
— V —
---
For more information on Lizzie Gill and the arts community of Sharon, Connecticut, and the surrounding towns, please visit LizzieGill.com. To learn more about the Wassaic Project, visit WassaicProject.org. You can also visit Bantam Arts Factory at 931 Bantam Road, Bantam, Connecticut.
ARTICLE CATEGORIES