The Santa Rosa Golf and Beach Club Turns Forty
By Jami Anderson
The Santa Rosa Golf and Beach Club is one of those fixtures of the 30A scene that seems to get better with age. Founded in January of 1969 by a group of friends who wanted a nice place to golf and relax, the club now approaches its fortieth year.
Looking Back
Not too many of today's beach-goers know that the familiar yellow Beach Club Restaurant began as a small concrete block structure. Flipping through photo albums and memory books older than I am, I looked back at the early days with founding members Earl Kees, Col. (Ret.) Art Jones, Arthur Pierce, and Alvin Gorby. They started the club as a place to play nine holes of golf with a few friends and a little place to sit, eat, and enjoy one of the best Gulf views around. What more could they want?
I learned that the original pro shop was located in a portable building in the parking area across from the Beach Club until the current building was constructed on Golf Club Drive in 1988. Nine new holes were then added, giving Santa Rosa a full eighteen-hole course with two of the area's only Gulf-fronting holes. The administrative offices used to be across the street as well until Hurricane Opal stole the roof off the building in 1995. A pool was added at the Beach Club in 2000 and several other updates followed, specifically after Hurricane Ivan left the place sitting on a cliff in 2005. As the landscape along 30A grew over the years, so did the club's membership. As streets were paved and new developments popped up from Destin to Panama City, people discovered the Santa Rosa Club and made it a must-see place to golf, dine and watch the sunset.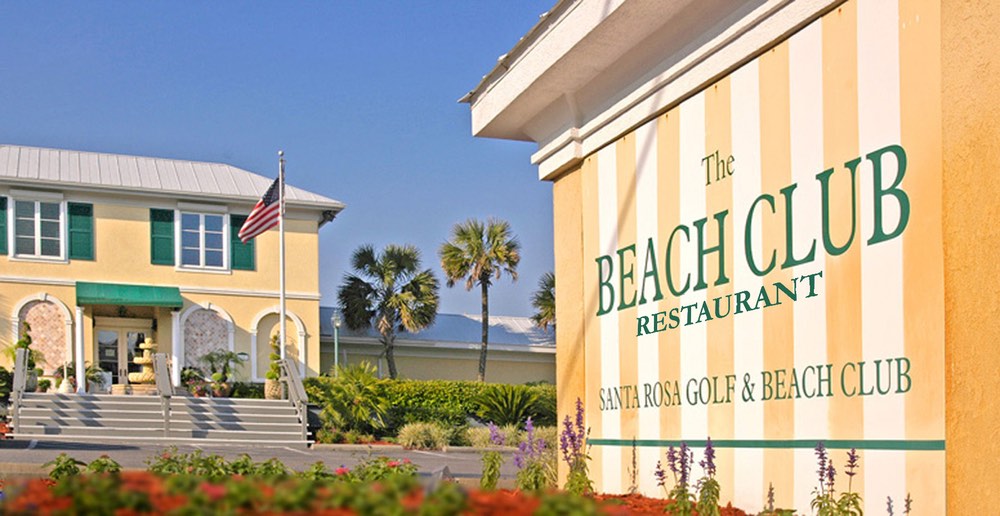 The Family of Employees—the Backbone of the Club
While these changes were happening at the club and in the community, a new generation of employees was making its mark. Fresh faces and added energy strengthened the foundation that had been built by longtime employees, and all of them experienced a growing sense of family.
Many of us spend more time working than anything else, and our workplaces often become our second homes. That is surely the case at Santa Rosa where a group of employees has formed a second family. Let me introduce you to its members. We'll start with "Dad," who heads up the Bradyesque bunch that I belong to. Nick Watson took the reigns as general manager in the summer of 2007, marking the beginning of the new group serving those who visit the club today. Nick, our resident Englishman, joined several key employees already in place and added a few others to complete the team that helps Santa Rosa progress forty years after its inception.
Pro Shop manager Lori Drew and Mulligan's Grille manager Kim Anderson have added invaluable knowledge and outstanding customer service in their departments over the last nine and seven years, respectively. These two interact with the greatest number of members and guests on a daily basis. Their warmth and openness help newcomers feel welcome and maintain friendly relationships with longtime guests, a very important aspect of club life. Christine Walker began as a server eleven years ago at the Beach Club Restaurant and worked her way up to the position of Wedding and Special Events Coordinator three years ago. As the Membership & Marketing Director, I have handled all of the club's advertising, public relations, and communication since early 2007 and work closely with the rest of the staff to keep everyone up to speed.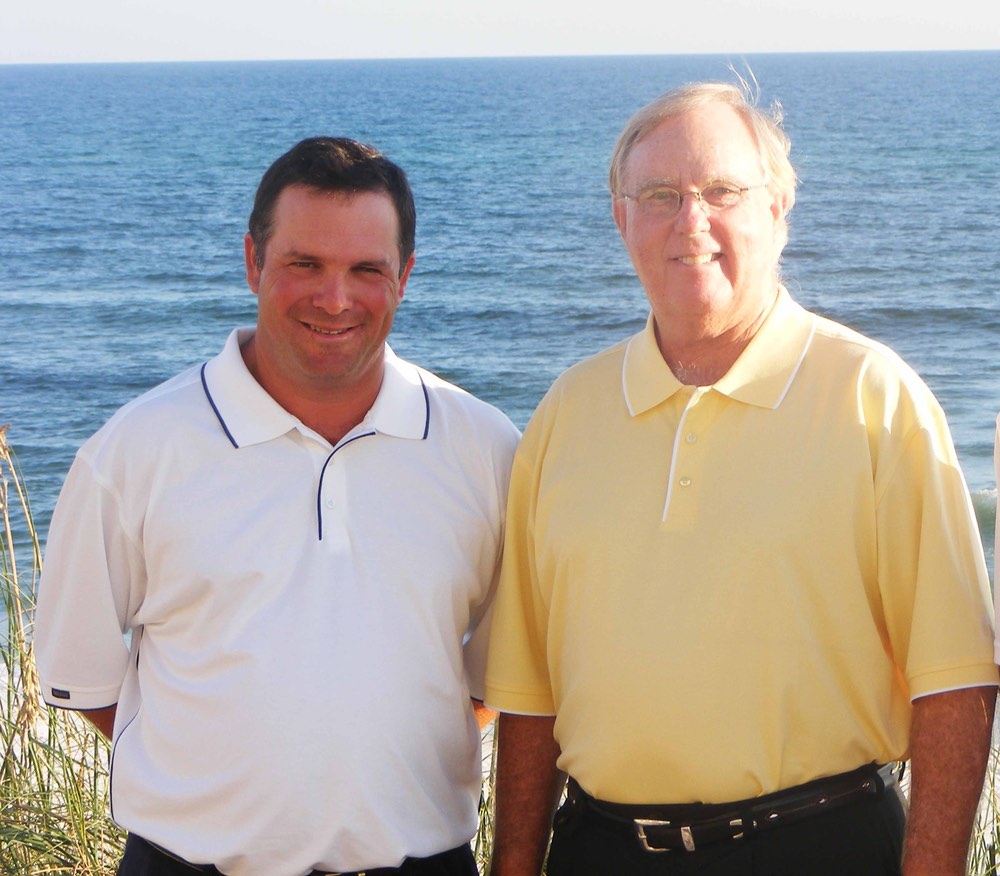 Last, but certainly not least, are the three guys who round out our tight-knit group. Golf Course Superintendent Bob Holmes has one of the longest tenures at the club after joining in the early '90s. His attention to detail and commitment have kept the course in top condition through hurricanes, droughts, and fair weather conditions for almost two decades. He oversaw the renovation of the greens from Bermuda grass to TifEagle in 2002 and 2003, an upgrade that really modernized the course. Head Golf Professional Wade Hamilton has just over a year under his belt at the club after moving to the area from Mississippi, bringing expertise and fresh ideas that improve play on the golf course. He has also played a large role in establishing the Hank Johnson School of Golf at Santa Rosa, a premier location for quality instruction by top-ranked instructors Tony Ruggiero and Hank Johnson (pictured below???). Tony and staff are on-site each day providing quality instruction (by top-ranked instructors, no less at what is quickly becoming a premier golfing destination. Executive Chef George Thorning not only keeps hungry employees fed (especially those who, like me, have no culinary skills), but he is also creative in the kitchen and is quite skilled at whipping up delicious dishes for regular dining and special events, thanks in part to his New Orleans roots and training. His Sushi Night on Thursdays and the All-You-Can-Eat-Crab-Legs event on Fridays have quickly become popular with regulars and first-timers alike.
Looking Forward
Every person in our eclectic group adds personality, talent and drive to the team. We have learned one another's strengths and weaknesses. We notice when to offer help and when to ask for it. Though we focus on different areas day to day, there is a common goal driving us forward and pushing us together. We all want to make the Santa Rosa Golf and Beach Club the best it can be, allowing others to enjoy it as much as we do. We challenge each other and work well as a team to add value to what we offer our guests. It's not a new idea. It's been going on here for forty years and will continue. The relationships we've built with each other, our members, and the community are the reasons behind the club's popularity for forty years and will keep it on top for decades to come.
— V —
ARTICLE CATEGORIES