The Recreational Pilot's Dream
By Sallie W. Boyles | 
Photography courtesy of ICON Aircraft
What would you do if you had a Lamborghini or a Ferrari that grew wings?
If you've ever wished you could take your favorite sporty car on an aerial cruise, then your dreams have come true. After a meticulous design and development process that spanned nearly a decade, production of the ICON A5 is now in full swing. Classified as a light-sport aircraft (LSA), the dynamic two-seater was made for the sheer pleasure of traveling the highway in the sky.
Indeed, the A5's cockpit—including equipment, instrument panel, and seating—more closely resembles what you'd find in a dream car than in a plane, but the wings and panoramic views remind you that this is no ground vehicle. Such engineering was intentional. Besides recruiting top talent from companies like BMW, ICON collaborated with Lotus designers to achieve the look and comfort of a luxury automobile.
Even better, if you can drive a car, learning to pilot the A5 is relatively easy.
Technically, if you have a driver's license, all you need is a sport pilot license (SPL) to take off, earned with a minimum of twenty hours of in-flight training. Some novices will pursue additional flight instruction for peace of mind. Even if they aren't seasoned pilots, operators quickly catch on because the A5's flight controls function intuitively. If a hint of insecurity or trouble should arise, however, a parachute opens on command, allowing the aircraft to descend slowly and land upright.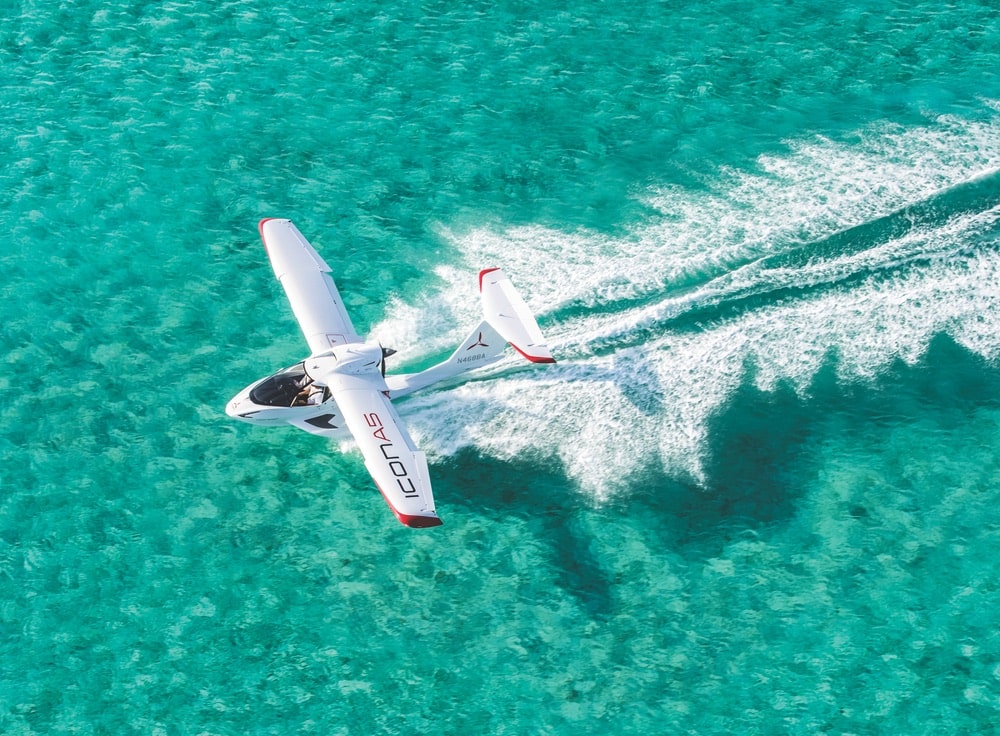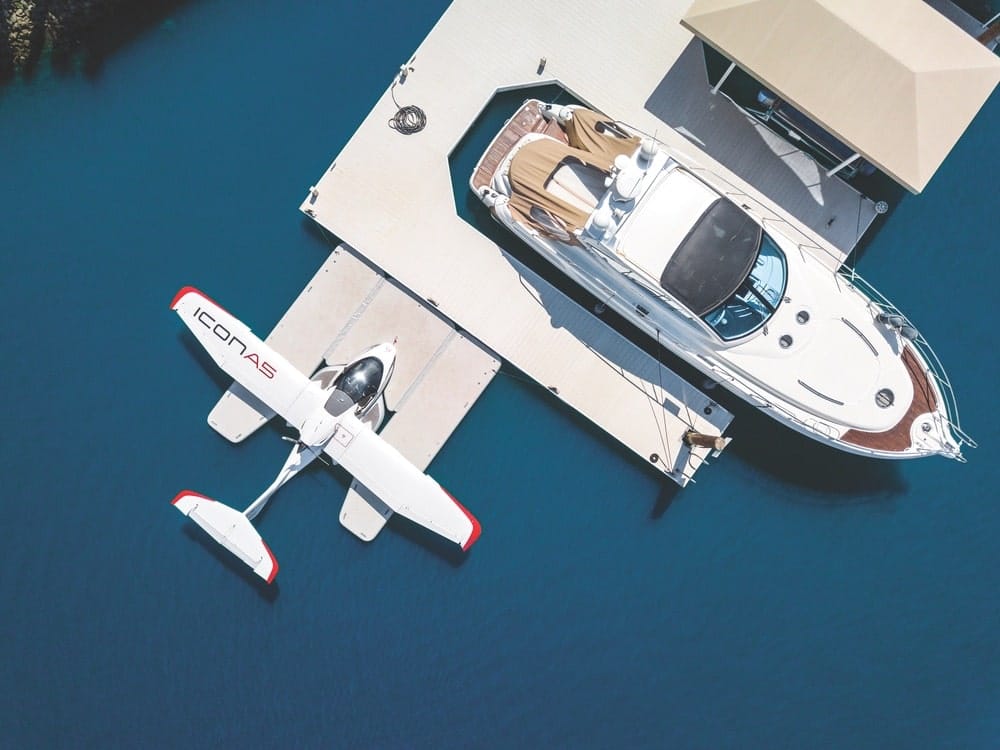 From the onset, founders Kirk Hawkins and Steen Strand launched ICON to design and build airplanes with intuitive controls and safety features that made flying a second-nature experience for adventure seekers. Unlike those who observe the world going by from the sidelines, A5 enthusiasts are the kind who collect Jet Skis, ATVs, speedboats, motorcycles, high-performance cars, and other gear to maximize their explorations. 
To heighten the sensation of flying, the A5 attains a maximum altitude of only fifteen thousand feet (for reference, recreational skydivers jump from about thirteen thousand feet), and reaches its top speed at 109 miles per hour. This aircraft's windows, therefore, can be removed to feel the breezes and see unobstructed vistas. That's certainly not happening in a Boeing 747, traveling 550 miles per hour at thirty-five thousand feet! 
The A5 also earns high marks for making convenience a priority. With folding wings, the aircraft can be stored in the owner's garage at home, ride on a trailer that's hitched to a car, and travel by road to and from departure and arrival points. The takeoff or landing doesn't require more than a thousand linear feet, so a trip can begin and end on a small lake or grass airfield. Additionally, the A5 runs on either premium automobile gas or traditional aviation fuel, so the operator can fill up at a gas station, marina, or airport. The tank holds enough fuel to fly just under five hundred miles—plenty for a satisfying excursion.
The tank holds enough fuel to fly just under five hundred miles—plenty for a satisfying excursion.
All ICON A5s currently in production are preconfigured with all available options, allowing the company to scale production more efficiently. Maintaining superior quality across the board also ensures utmost satisfaction in features that enhance all aspects of performance, personal pleasure, and safety. As of this writing, the list price for the fully loaded A5 Limited Edition is $389,000. Accordingly, demand necessitates making a reservation with a $5,000 deposit, which is fully refundable. The current lead time from reservation to delivery is approximately six months.
Offering a practical alternative to sole ownership, ICON introduced a Fleet Access program in the fall of 2018. The structure allows customers to choose from two fractional ownership options: quarter or half.  The term for either contract is three years. Benefits include amortizing the cost of ownership and leaving all the maintenance to ICON. A monthly management fee covers ongoing costs, such as storage, insurance, and scheduled maintenance.
The half-ownership option, priced at $225,000 plus $1,500 per month for the management fee, gives the owner use of the A5 for 150 days each year. With the quarter-ownership agreement, priced at $125,000 plus $900 monthly, owners can use the A5 for 75 days annually. No matter the agreement, operators also pay an hourly use rate of $75. Other stipulations—how far in advance the owner can reserve the aircraft, the number of weekdays and weekend days available per month, remote access fees, etc.—also differ by plan. At the end of the three-year-term, both options allow the buyer to sell the agreement at the current market value or renew the fleet contract.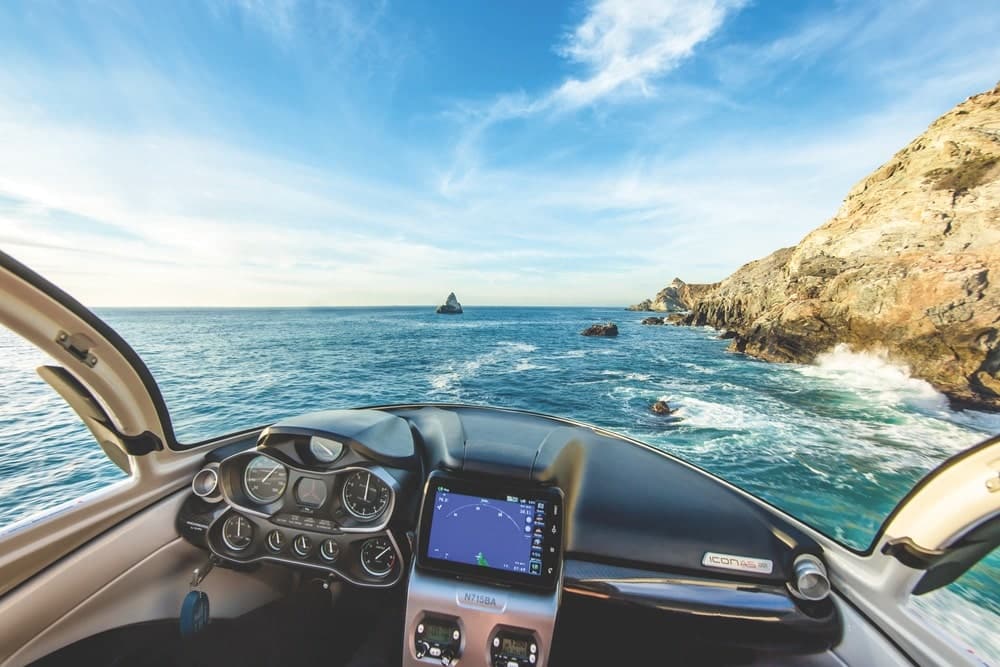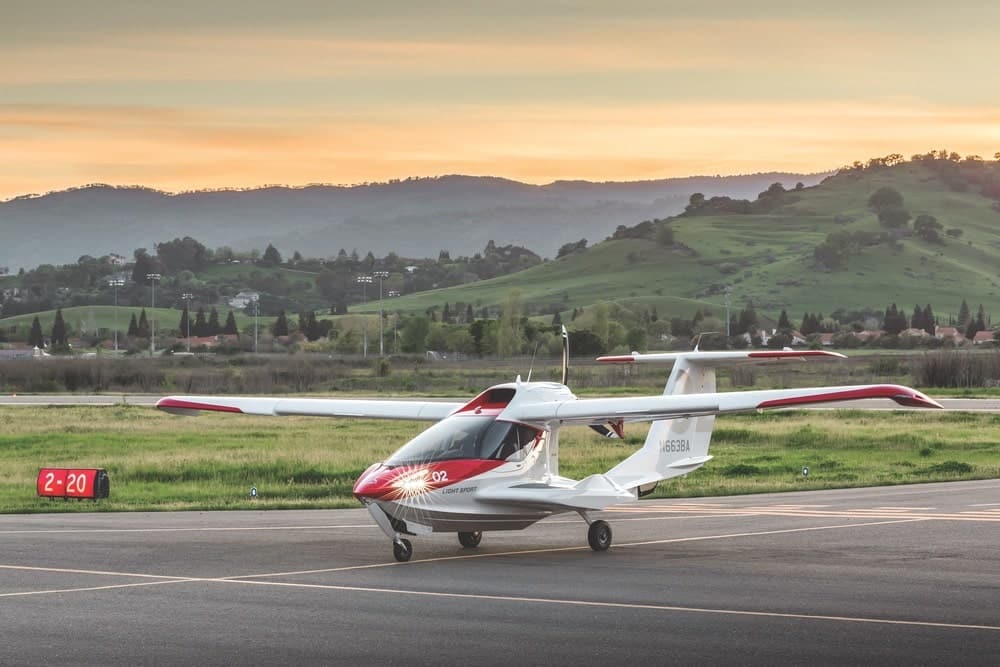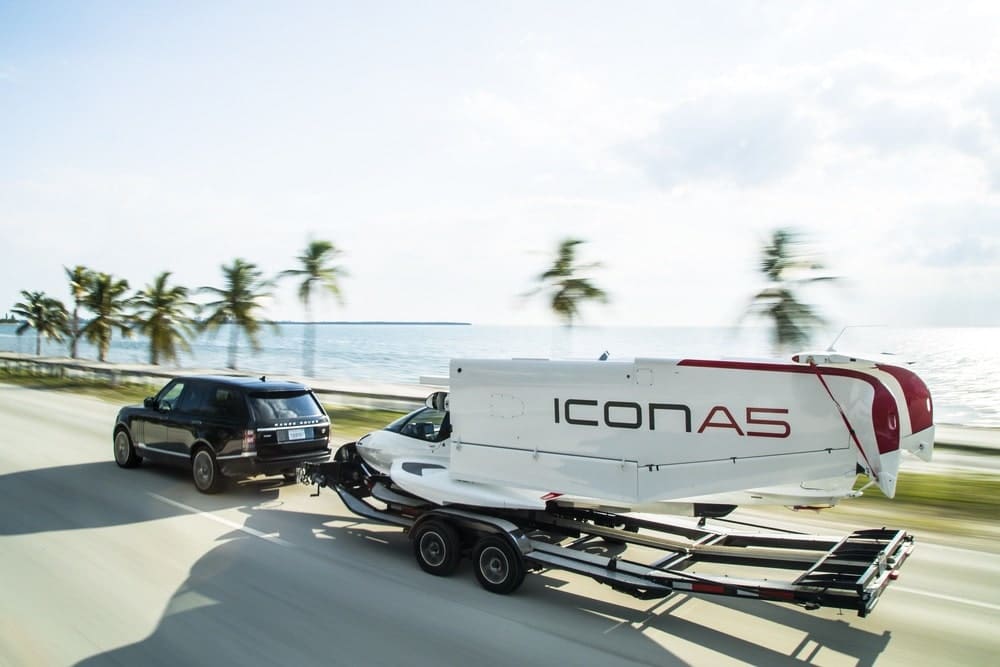 ICON Fleet Access locations are planned for Tampa, Miami, Los Angeles, and the San Francisco Bay Area. Texas and the Midwest, Southeast, Northeast, Pacific Northwest, and Great Lakes regions are under consideration for the next rollout. To determine interest and plan expansion locations, ICON is accepting fully refundable Fleet Access deposits of $1,000.
"We are excited to move into this next phase of our development as a company," says Mike Farley, vice president of global sales and marketing. "It's extremely rewarding to deliver A5s to happy owners and enable them to start having their own adventures in this amazing airplane. The ICON Fleet Access program is another effort by ICON to remove many of the historical barriers to flying by making the ownership experience easy and hassle-free, and ultimately getting more aspiring pilots into the cockpit."
— V —
---
For additional information about ICON Aircraft and the A5, readers should visit IconAircraft.com. To learn more about ICON Fleet Access, go to IconAircraft.com/A5/Own. Directly contact a product specialist by emailing fleetaccess@iconaircraft.com or by calling (707) 564-4100.
Sallie W. Boyles works as a freelance journalist, ghostwriter, copywriter, and editor through Write Lady Inc., her Atlanta-based company. With an MBA in marketing, she marvels at the power of words, particularly in business and politics, but loves nothing more than relaying extraordinary personal stories that are believable only because they are true.
ARTICLE CATEGORIES