Saving Textile Traditions and the Women behind Them
By Tori Phelps | 
Photography courtesy of Ibu
On a March night in Charleston, South Carolina, hundreds of people flooded into the city's Gibbes Museum of Art—not to view Civil War–era landscapes or neoclassical sculptures, but for a runway show. Part fashion fete and part coming-out party, Fashioning Change introduced Ibu's World Dress Collection, interpretations of the same dress pattern created by dozens of traditional textile artisans around the globe. Much more than just an evening's entertainment, it marked a new chapter for a brand known for its commitment to people over profits.
The woman behind both the event and Ibu itself is Susan Hull Walker, a Harvard Divinity School–educated minister who has spent much of her life studying sacred texts. She was well aware that history is, very often, his story—mainly recorded by men, for men, and solely from a man's perspective. She often wondered, What would a woman have said about this?
And then one day it hit her: women have been speaking all along. But instead of clay tablets or papyri, they've used textile work to record their stories. Walker knew textiles were still a common language for women, though a rapidly changing world was silencing that language. If she didn't help preserve it, she feared, millennia-old artistry would disappear within a generation.
The globe-trotting Louisville native had always been drawn to service, but it wasn't until she settled in Charleston in 1991 that she found her ultimate calling. While still working as a minister, she felt a desire to express herself in the same creative ways as women in the traditional cultures she had visited. So she enrolled at the illustrious Savannah College of Art and Design and began a formal study of textiles, eventually becoming an accomplished weaver. "Weaving stayed with me because women have been in front of looms for most of human history," she says. "It felt universal."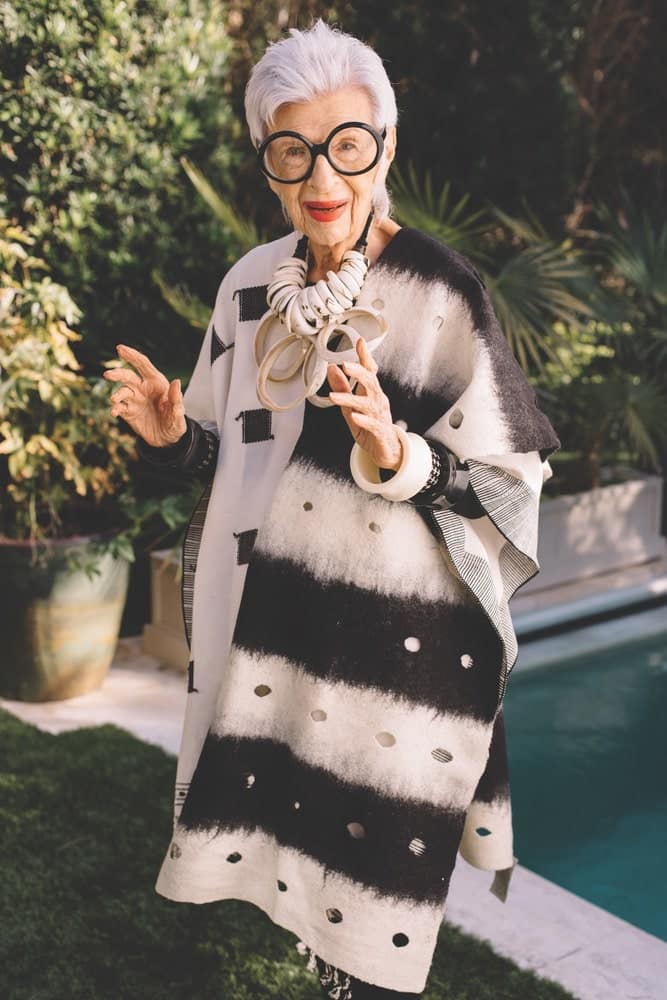 Armed with a real understanding of the remarkable skills that went into the textile work she encountered, her travels took on new meaning. Most tourists, she found, preferred to buy mass-produced trinkets rather than artisanal masterpieces, forcing women to abandon their looms and needles and move into overcrowded cities to support their children. Walker bemoaned the all-too-common situation, knowing not only that buyers were missing out on meaningful purchases, but also that these women's skills were dying.
It finally came to a head during a trip to a tiny Indonesian village five years ago. As she watched women spinning, dyeing, and weaving cotton into vibrant treasures, she realized she couldn't let them—or their sisters all over the world—down. She would find a market for customers who were willing to pay a little more for beautiful artisanal products.
And that's exactly what Walker has done. For her company name, she borrowed the term ibu (pronounced "ee-boo")—an honorific of respect for a woman in the Malay language—and started offering luxury clothing, accessories, and home goods online and in a storefront on Charleston's King Street. The inventory is produced entirely by groups of women artisans from one hundred and one cooperatives in thirty-eight countries, from Afghanistan to Zimbabwe.
As she watched women spinning, dyeing, and weaving cotton into vibrant treasures, she realized she couldn't let them—or their sisters all over the world—down.
Walker estimates that the artisans design 30 percent of the items; the rest of the designs originate from the Ibu team and are brought to life by the artisans. The reason, she explains, is that many women in the Western world wear clothing that's relatively neutral in color and pattern, while very few global cultures do. "The artisans have exquisite skills but no idea what women here want," Walker says. "We become a bridge for them."
That balance allows the textile professionals to translate their traditions into items that will appeal to a mostly Western audience while still preserving those traditions. Just as important, it's a business model that puts real money into their hands. Most women in the cultures Ibu works with survive either by becoming laborers or by marrying at an early age, or both. But when the handiwork that's been passed down to them from mothers and grandmothers is channeled into a livable wage, they get much more than money. They get choices—for themselves and their children.
Progress is already happening for Ibu artisans. Walker describes a recent photo she received showing women sitting in the front rows of a gathering in India. Once reserved for men, those seats now go to women because they're the ones earning money. "This isn't about making women better than men; I love men," says Walker, who's been married to her husband, Trenholm, since 2003. "It's about giving women a voice in the world, one village at a time."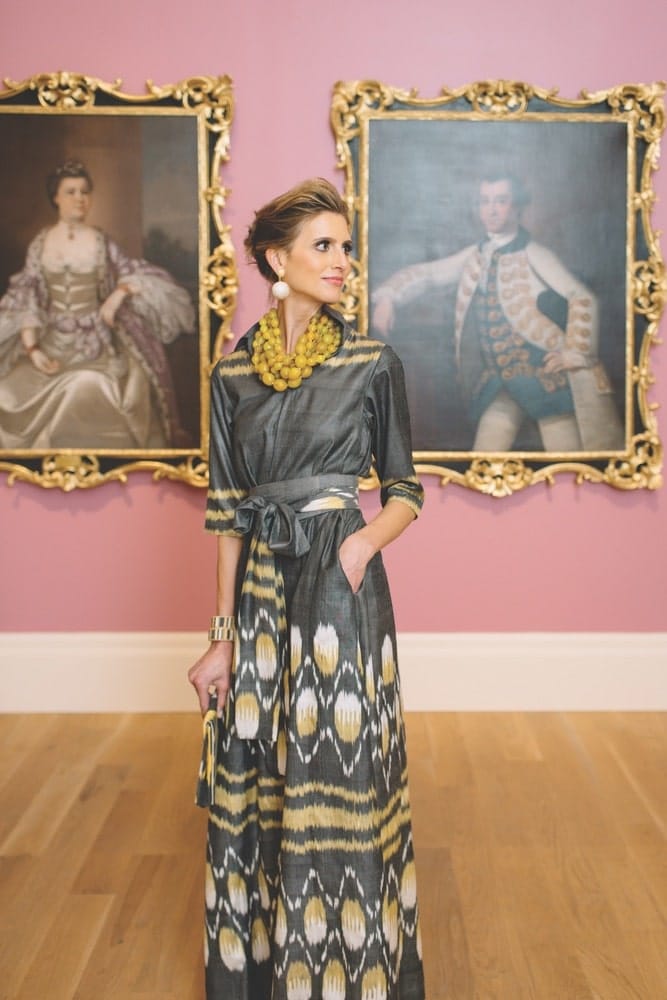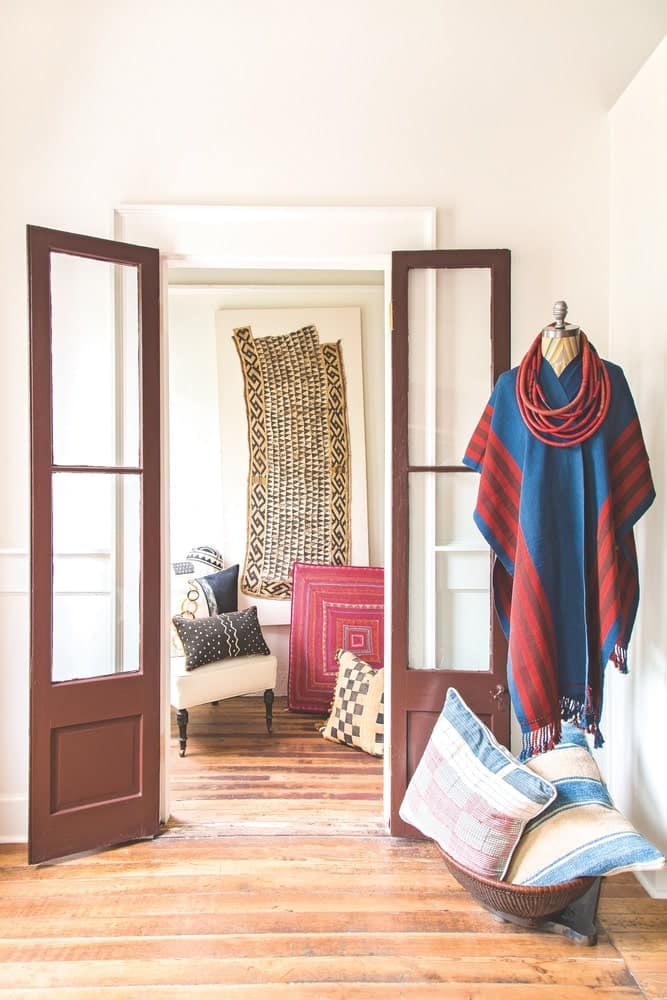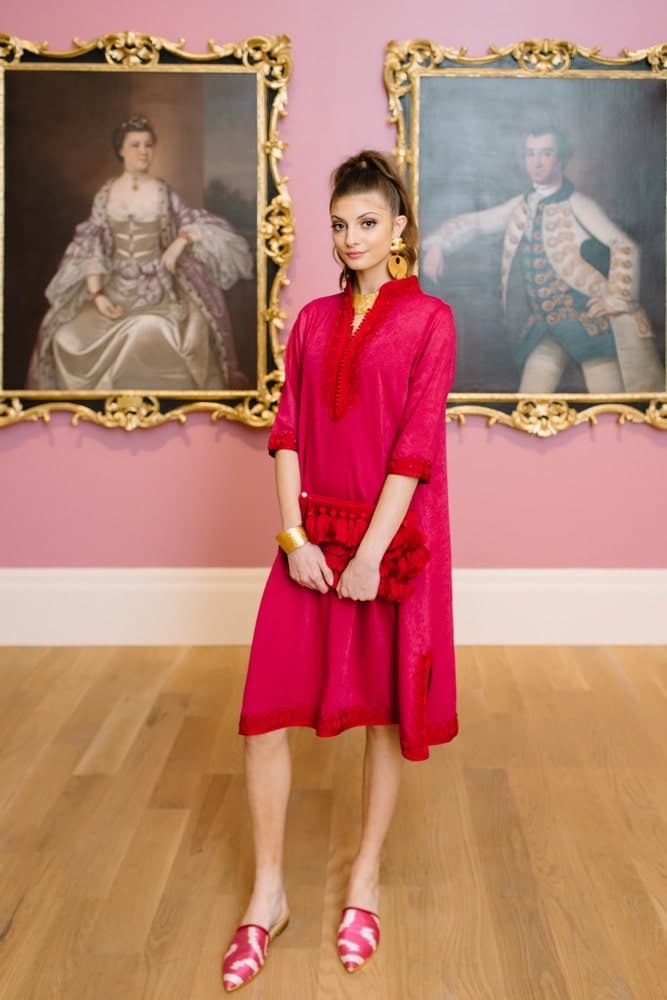 It's not something Walker can accomplish alone. In addition to a small, dedicated team in Charleston, Ibu has been buoyed by some famous fans who've garnered invaluable exposure. Among the staunchest Ibu supporters are actress-activist Ali MacGraw and Elle Decor grand master of design Charlotte Moss, both of whom have designed collections for Ibu.
That list also includes legendary style icon Iris Apfel. The ninety-seven-year-old "it girl" is perhaps best known for a bold sense of style that netted her a modeling contract in her late nineties and a Metropolitan Museum of Art–curated exhibition of her wardrobe. But clothes are more than her passion: they were also her profession. With her late husband, she founded Old World Textiles and spent her life traveling the globe, sourcing and preserving artisanal garments and jewelry. The overlap with Ibu is obvious, as was the decision to collaborate. Just a couple of weeks after Fashioning Change, Apfel hosted a trunk show in Palm Beach that featured the new World Dress Collection styled with her jewelry.
Apfel calls Ibu's mission to preserve traditional techniques while enhancing women's lives "noble work" and a win-win for everyone. "Textile traditions have to continue," she insists, "and this is a very good way of doing that."
Apfel calls Ibu's mission to preserve traditional techniques while enhancing women's lives "noble work" and a win-win for everyone.
In the course of working with Ibu artisans, Walker has become privy to the hurdles they face—hurdles that are largely unimaginable in the first world. She names Afghanistan, where oppression is a way of life, as one of the toughest places on earth to be a woman. Only 13 percent are literate, and failing to be covered from head to toe can be a death sentence. And yet these same women produce stunning khamak embroidery, a culturally specific skill finally getting the attention it deserves, thanks to Kandahar Treasure, the Afghan cooperative that has partnered with Ibu.
Then there's the Roots Project—a collective made up of women from different, often-warring, tribes in South Sudan who have united to turn their beading skills into a better life for their children. The area is still so dangerous that Ibu-affiliated workers can't safely travel to them; instead, workers meet with Roots Project artisans in Nairobi, Kenya.
Walker may not be able to bring peace to South Sudan or eliminate oppression in Afghanistan, but she saw plenty she could do for women in the collectives. And as part of Fashioning Change, which took place on International Women's Day, she unveiled the Ibu Foundation, a nonprofit sister organization whose funds will aid Ibu artisans and their communities. Money is already being funneled into everything from repairs to earthquake-damaged workspaces in Oaxaca, Mexico, to training that turns destitute widows into self-supporting embroiderers in western Turkey.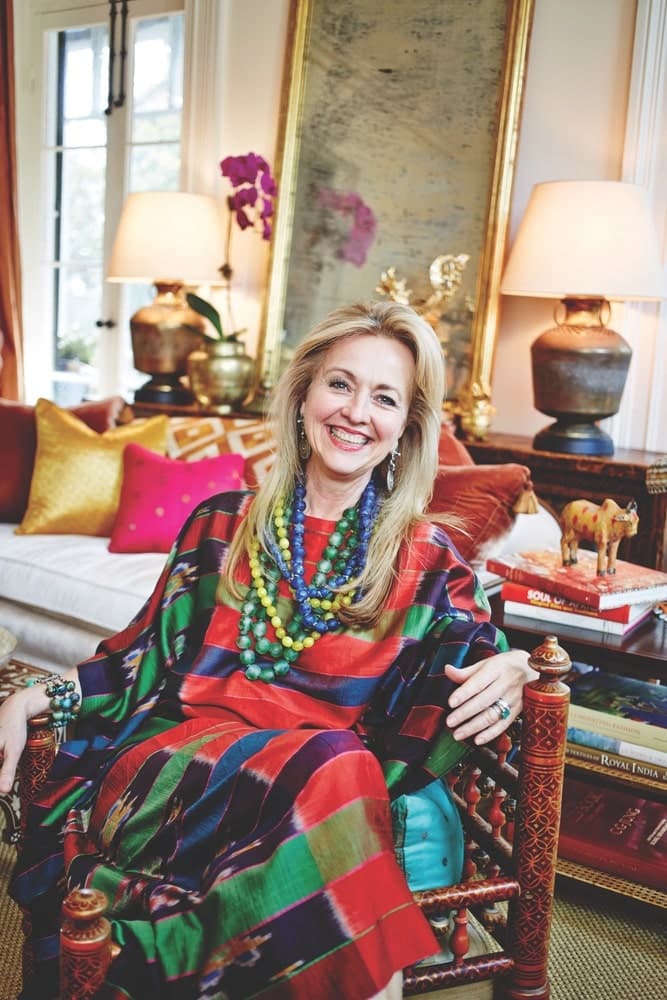 While the Ibu Foundation is a charity, Ibu is not—one of the things Walker loves most about the business model. "This is not a pity project in any way," Walker stresses. "These women are giving us things we don't have in our lives; in exchange, we're helping to lift them up."
Along with the dignity that comes from being self-supporting, it provides the kind of stability that handouts never could. That's why Ibu's next effort is working with ten artisan collectives each year to foster long-term strength. If they succeed, all 101 groups will become self-sustaining in about a decade.
Saying that Walker faces a considerable challenge would be an understatement, but that's nothing new. She considers Ibu more of a movement than a brand, however, which may explain her palpable joy amid nearly nonstop work. Ironically, she draws courage from the artisans she's trying to help, calling women "the greatest untapped resource in the world." She also has faith in Ibu's power to turn customers into allies. "I've found that once people have contact with Ibu, they tend to get excited about it," she smiles.
— V —
---
For more information about Ibu, visit IbuMovement.com. For more information about the Ibu Foundation, visit WeAreIbu.org.
Tori Phelps has been a writer and editor for nearly twenty years. A publishing industry veteran and longtime VIE collaborator, Phelps lives with three kids, two cats, and one husband in Charleston, South Carolina.
ARTICLE CATEGORIES