By Liz Lidgett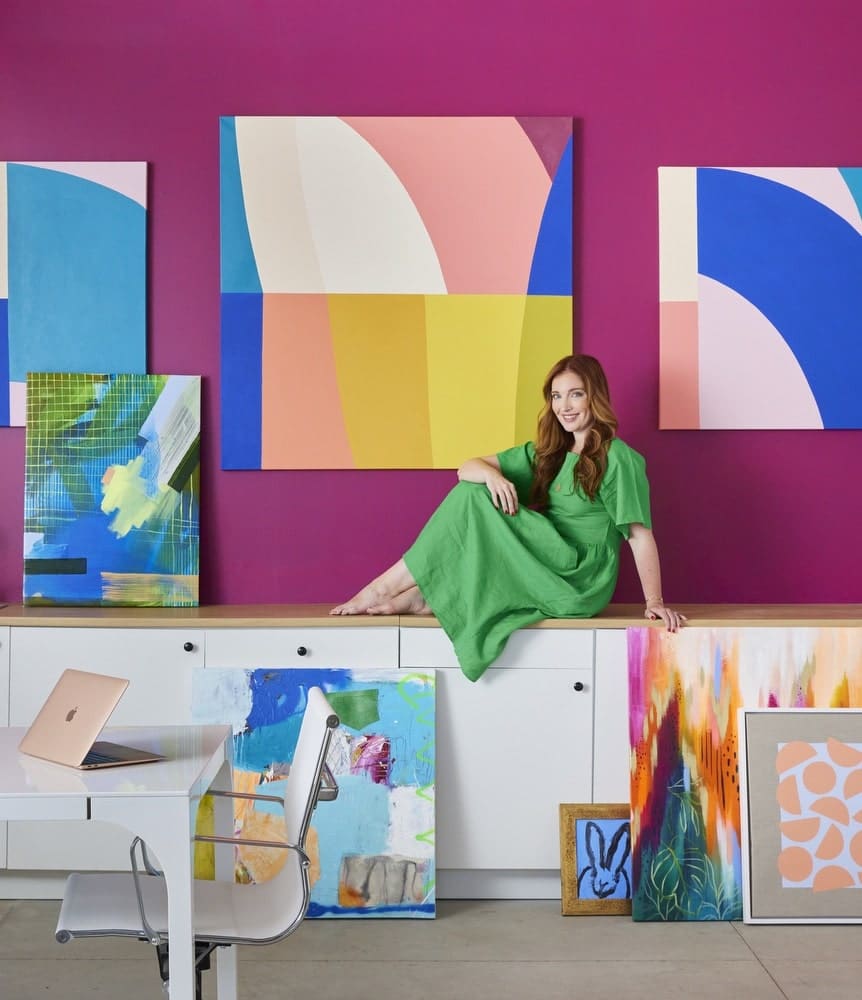 How do you feel when you walk into an art gallery? Do you feel welcomed? Encouraged? Inspired? I hope you're answering "yes" to these questions, but I hear time and time again that many people feel just the opposite. They expect a gallerist dressed in all black to look down on them as they enter and walk around the space where there are no information labels. You know that adage, "If you have to ask, you can't afford it"? That phrase seems to have been made for the art world. When it comes to buying art, most people I talk with fall somewhere between feeling optimistic but cautious and woefully ill-prepared. After a decade of owning a business in the art world, these are my tips to help you feel better about making your next art purchase.
Look at as much art as possible.
Before you make your first art purchase, it's essential to know what you like. Sure, there are online quizzes and art advisors who may be able to help, but the surefire way to learn what you like is to look at a lot of art. Look through Instagram and Pinterest at designers or galleries you love and see the types of art and artists with whom they work. Look through big, glossy coffee-table books in styles you are drawn to. Stroll through art fairs and galleries.
Take a walk through a museum with a friend or partner and pretend you have unlimited funds to buy any single piece of artwork.
If you start to feel more comfortable articulating your style or why you love a work of art, you'll be closer to finding a piece you love.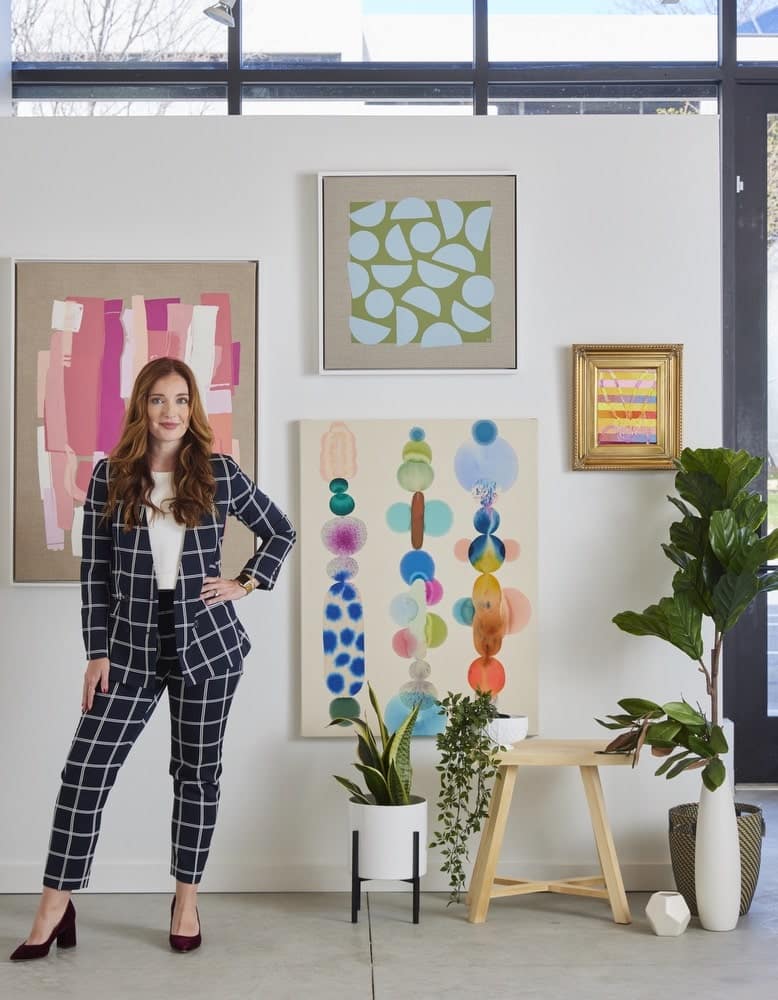 Find a gallery you can trust that shares your values.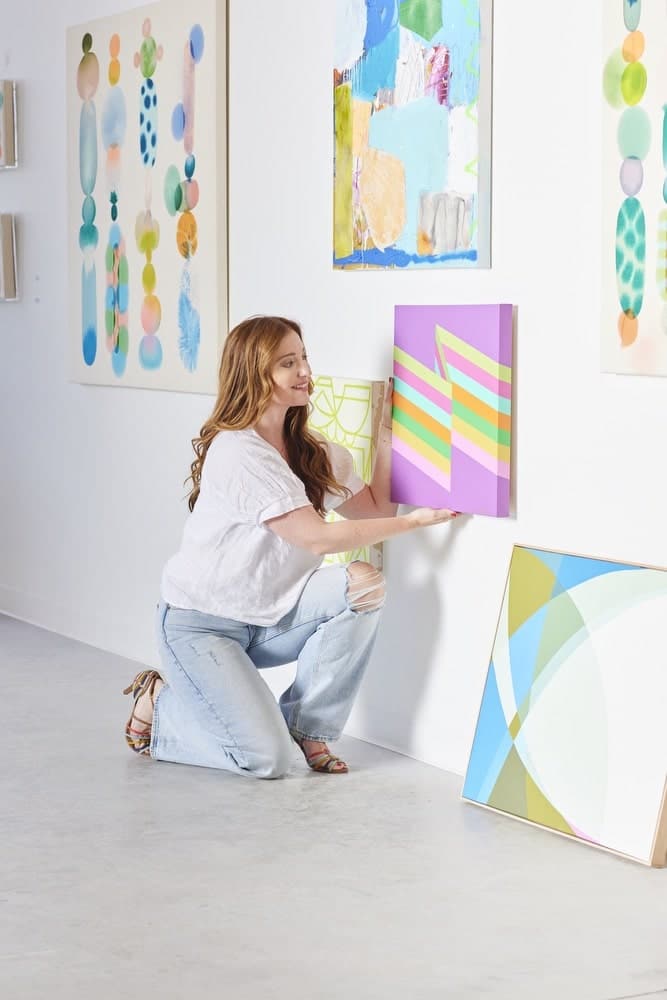 Where you put your money matters, so work with a gallery you can trust. Ask yourself these questions: Are they responsive and communicative? Do they clearly post pricing and information in their brick-and-mortar gallery and on their website? Can anyone be on their presale list? Do I feel like a valued client, no matter my budget? Does this gallery have any specialties or guidelines for themselves?
For example, when I opened my gallery in 2019, we committed to representing at least 50 percent women artists. We did this to help counteract the abysmal statistics of female representation in galleries worldwide. We also work with a diverse group of artists in medium and background. We encourage people to diversify their collections in a number of ways. That you love your work of art matters—but who made your piece also matters.
When you're ready to buy, go in with a set budget, a photo of your space, and dimensions.
These items will immediately help you narrow your focus, and you'll be ahead of 99 percent of clients who walk into a gallery. Additionally, some people are better at visualizing than others. We offer a service for our clients where we digitally render potential pieces of artwork onto their photos to help give a sense of what the space will look like with the art in it. Being clear on your budget and size constraints will also help a gallery only show you pieces that will work.
Buy what you love.
This may feel like a no-brainer, but the best way to ensure you'll always love a piece of art is to buy what speaks to you—not your designer, your friends, or even the gallery itself.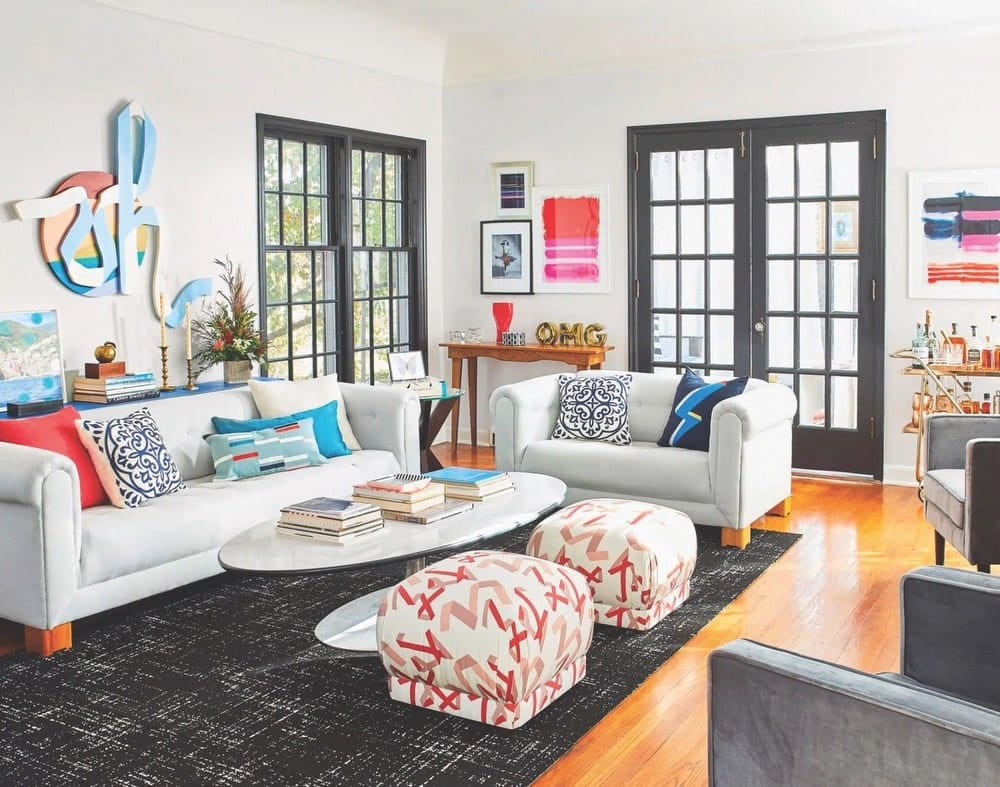 Don't worry if a piece "goes" with your other art. As you continue to build your collection and buy pieces you love, you'll find that somehow the collection does feel cohesive because it has a common denominator: you.
Once you buy, you're not quite done.
My last tip is really a series of tips: If you have had a piece of artwork shipped to you, take at least five photos of the box before you open it. Shipping has its ups and downs; if you need to make an insurance claim, you'll need those photos. My recommendation is to insure artworks over the value of $2,000. Your receipt can be sent directly to your insurance provider and acts as an appraisal for that piece within a year of purchasing it. Keep all the information about the piece, including information about the artist and the original invoice and receipt. Someday you may want to have the piece appraised, and that information is vital to the provenance and research needed to create a new value. If the artwork needs to be framed, splurge for the custom framing. Most custom framers use museum-quality materials, which will help preserve the artwork. Ready-made frames often use acidic paper and non-UV protective glass, so your art may change color due to light exposure over time. And finally, install the piece. Don't be afraid of making a hole in your wall. You've purchased a work of art, and it's your duty to place it on display and enjoy it.
— V —
---
Liz Lidgett is an art gallery owner, advisor, and collector based in Des Moines, Iowa, and holds a master's degree in curatorial practice and the public sphere from the University of Southern California. After working as an art advisor for many years for high-end residential and corporate clients, she opened her gallery in Des Moines in 2019. She represents over fifty artists from around the world, with over 50 percent being women and BIPOC artists. Although Lidgett represents some very well-known artists such as Hunt Slonem and Jessi Raulet, her gallery ethos is that you don't have to be a millionaire to collect art, and "Art is for everyone." When she's not curating or spending time in the gallery, she volunteers for many local arts and culture organizations and fulfills her membership duties at ArtTable, the leadership organization for professional women in the visual arts. Lidgett resides in Des Moines with her husband, two children, and their ever-expanding art collection.
Visit LizLidgett.com to check out her collections and past works, and learn how you can hire her to help with your next project. You can also follow Lidgett on Instagram @lizlidgett or listen to her 10 Minute Masterpieces podcast on all podcast platforms.
ARTICLE CATEGORIES