By Julie Root | Photography by Jessie Shepard
Frank Flautt was chosen by the Florida Restaurant & Lodging Association as one of its first 2008 Hospitality Hall of Fame inductees. The association named him Hotelier of the Year, one of the highest honors in Florida's hospitality industry.
Winners are chosen based on their personal record of industry achievement over a period of at least 20 years, and only those nominees who have attained career distinctions of the highest level and are held in high esteem for their distinguished service to their industry, community, charitable organizations, and family are considered. Flautt will accept the honor at the FLRA's award gala hosted in Orlando in January of 2009.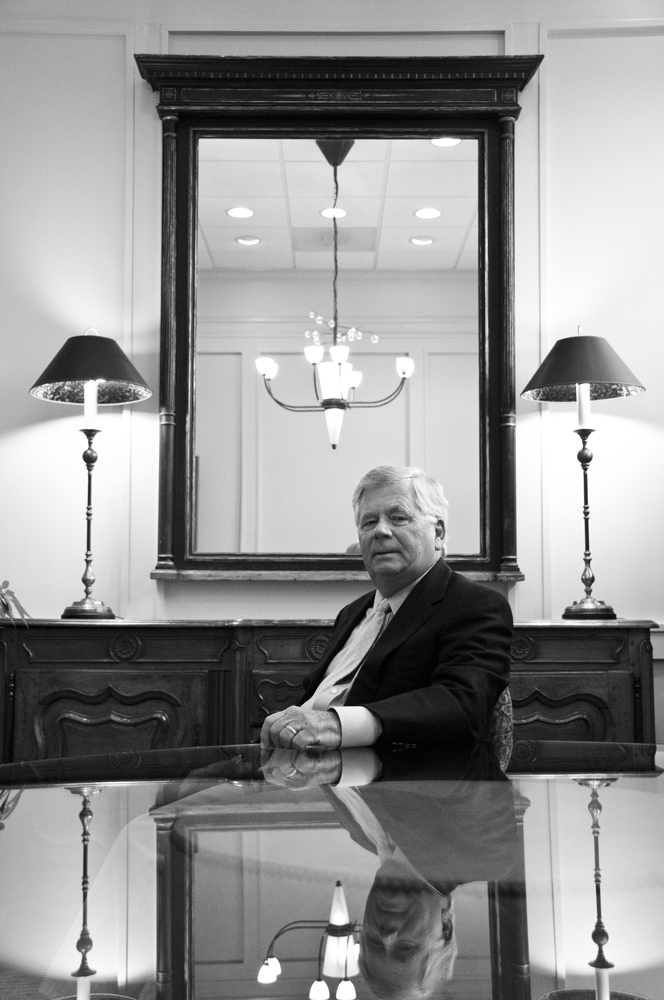 A proud graduate of the University of Memphis class of 1963, Flautt has built an impressive career. His notable accomplishments in this region have greatly impacted the local economy and tourist development over the last two decades. He co-founded Sandcastle Resorts & Hotels, which developed and operates the Hilton Sandestin Beach Golf Resort & Spa and the Bay Point Marriott Resort & Spa in Panama City. In 1990, Flautt began developing condominium projects, the first of which was Beachwalk Villas at Sandestin Golf & Beach Resort. He has since completed the development of many other successful projects, including The Summit and The Tides at Tops'l Beach & Racquet Resort in Destin.
"Over the years, it has been Frank's drive, insight, focus and pursuit of perfection that has made Sandcastles Resorts & Hotels the great hotel company that it is today," said Robert Kamm, president and CEO of Sandcastle Resorts & Hotels. "It was his vision some 26 years ago, that grew into the Hilton Sandestin, one of the finest resort hotels in the country. I know that each and every one of us who have worked with Frank have learned and grown not only as hoteliers but as individuals," Kamm added.
— V —
ARTICLE CATEGORIES