Ovide Is a Hit
By Emme Martin | 
Photography by Gary Bogdon
Meaning "well-spoken" in Greek, the name Effie sounds fit for a posh girl with style. Well, there's a new girl in town, and everyone is talking about her. Hotel Effie is a lovely, brand-new 250-room luxury accommodation in the heart of the beautiful Sandestin Golf and Beach Resort in Miramar Beach, Florida. Named after the grandmother of owner and developer Tom Becnel, Hotel Effie is a nod to Effie Burns's welcoming spirit and ability to make anyone feel like he or she was the only person in the room. Her legacy is emulated through the hotel's emphasis on charm, service, and generosity toward everyone who walks in the door.
The hotel welcomes guests from around the world with warm Southern hospitality to experience the state-of-the-art spa, meeting rooms, and dining experiences by the highly acclaimed James Beard Award–winning chef Hugh Acheson. A prime location for making memories, it is nestled between the Gulf of Mexico's emerald-green waters and the Choctawhatchee Bay shoreline. The property is alluring in all aspects, from the stunning and refined interiors to the breathtaking views from the only public rooftop pool and lounge on the Emerald Coast.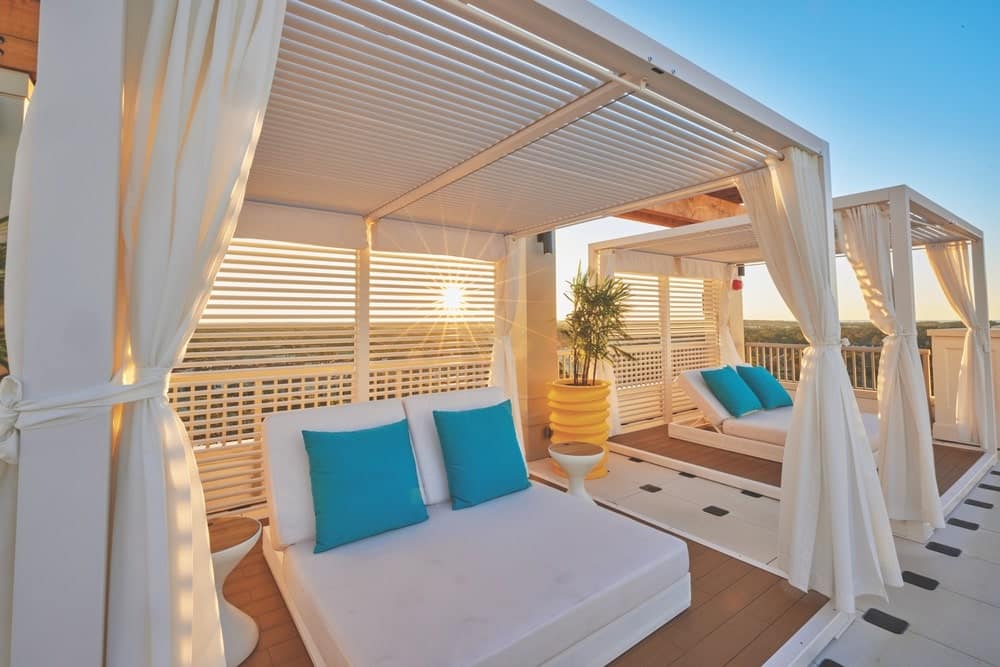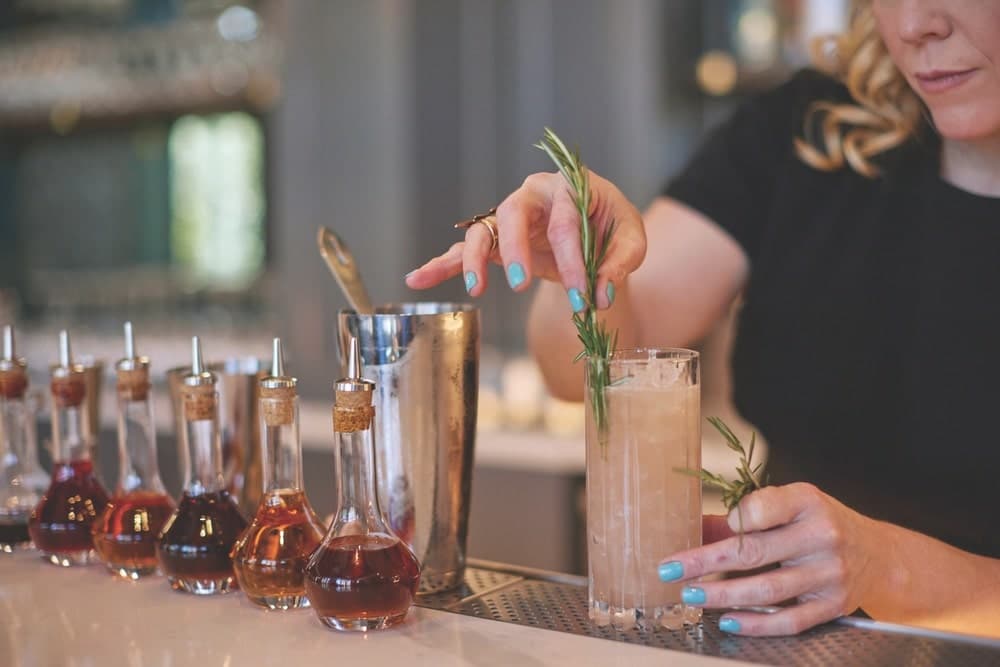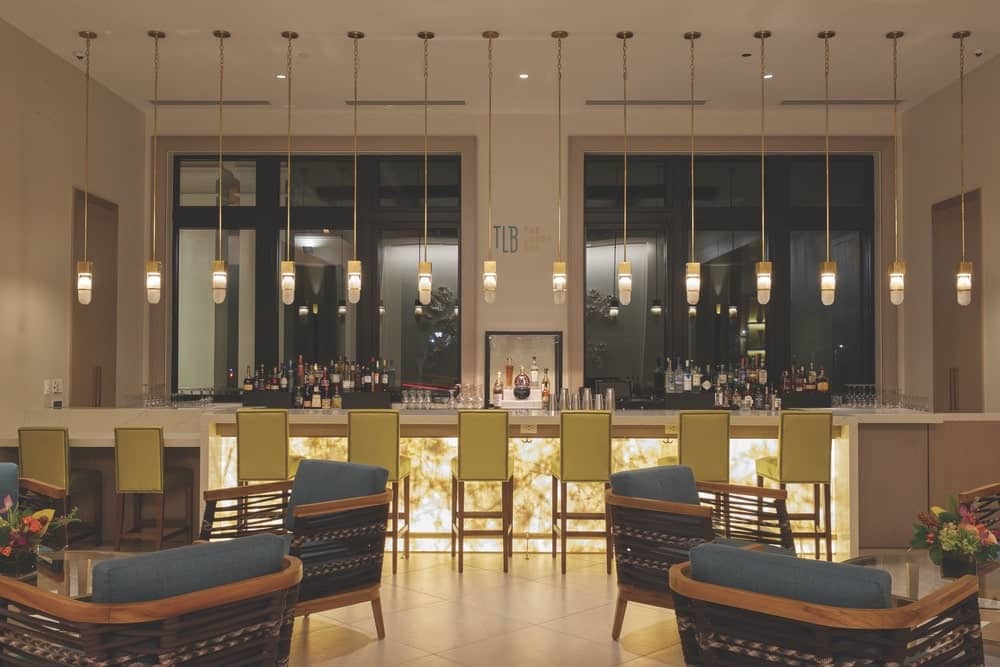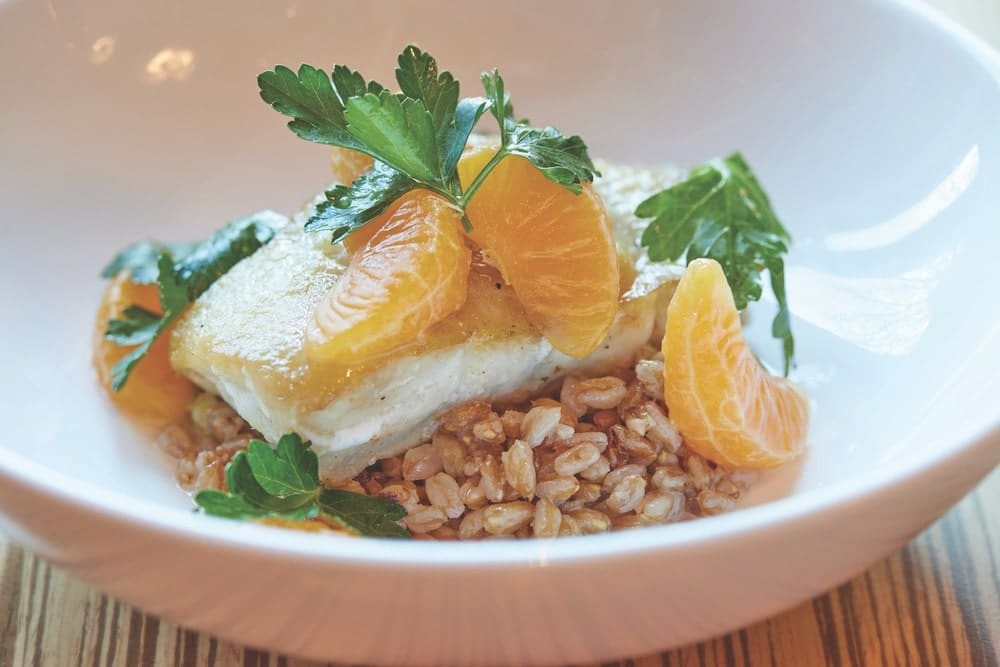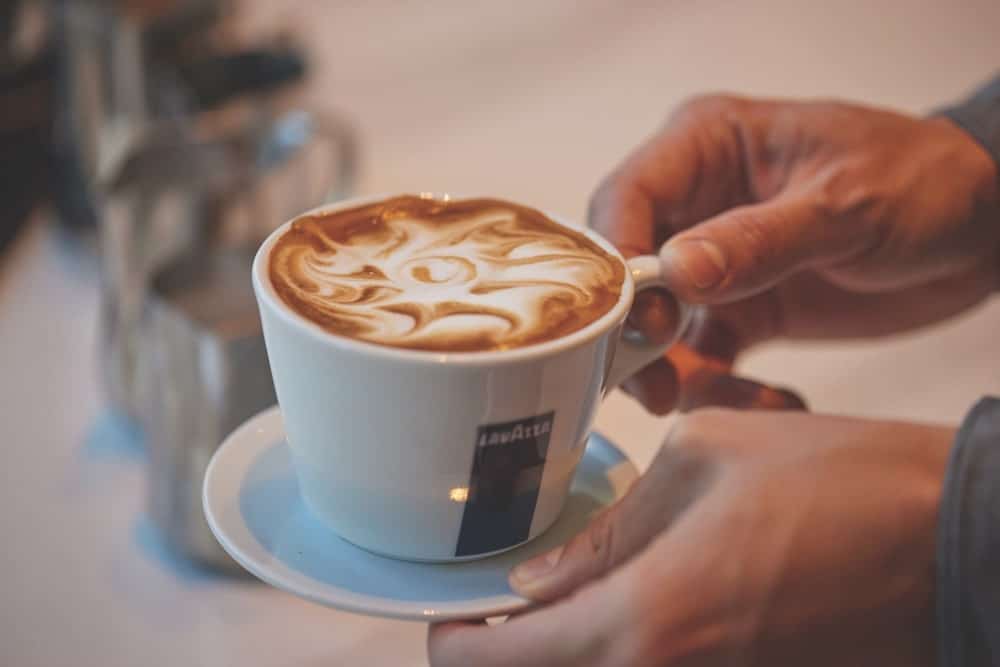 Partnering with Chef Hugh Acheson, Hotel Effie brings an array of dining experiences like no other. Acheson has conceptualized four exciting culinary endeavors: Ovide, Ara Rooftop Pool and Lounge, The Lobby Bar (TLB), and Sweetbay Coffee. Acheson shares his level of unprecedented expertise with guests through a philosophy centered on good ingredients, intelligent techniques and skill, and a nod to culinary history. We talked to Acheson about his appreciation for the South and how the location influences his dishes: "I think if you study the South and realize how historically important it is, you realize it is an endless topic that you can always learn more about. I like that," he says.
Having cooked since the ripe age of fifteen, Acheson is a natural in the kitchen. He grew up in Ottawa, Canada, and started his career as a dishwasher and line cook under Rob MacDonald at Henri Burger, a traditional French restaurant in the capital city. This experience sparked Acheson's passion for the precision of French food. "I am a sucker for a great baguette with Normandy butter and shaved ham," he comments. He has also worked with Mike Fennelly at Mecca in San Francisco and served as an opening sous-chef with Gary Danko, further adding to his culinary résumé. In 2002, Acheson opened Five and Ten in his wife's hometown of Athens, Georgia. His list of dining establishments grew as he opened Atlanta restaurant Empire State South in the summer of 2010 and coffee shop Spiller Park Coffee in 2019. Most recently, before his move to the beach, he helmed By George in Atlanta's historic Candler Hotel. Sharing his knowledge of Southern cuisine and beyond, Acheson is also a celebrated author of six cookbooks.
"First, you follow the seasons and adapt based on what is out there. Then you find the farmers, ranchers, and fishers and buy their products. It is not rocket science."
Acheson draws inspiration for his dishes from his surroundings and has a philosophy for using fresh, sustainable ingredients as much as possible. "First, you follow the seasons and adapt based on what is out there," he explains. "Then you find the farmers, ranchers, and fishers and buy their products. It is not rocket science." This approach paid off, earning him six James Beard nominations and a 2012 winner for Best Chef Southeast. He also competed on season three of Bravo's Top Chef Masters and was featured as a judge on Top Chef seasons nine through thirteen. Despite these significant accomplishments, Acheson says he enjoyed the experiences but would much rather his legacy be about being a good human and employer.
Acheson's love for the property and proximity to his home base in Athens made partnering with Hotel Effie an easy decision. Reiterating his emphasis on integrating the local sphere's influence as much as possible, he sources many of his ingredients from the Gulf of Mexico.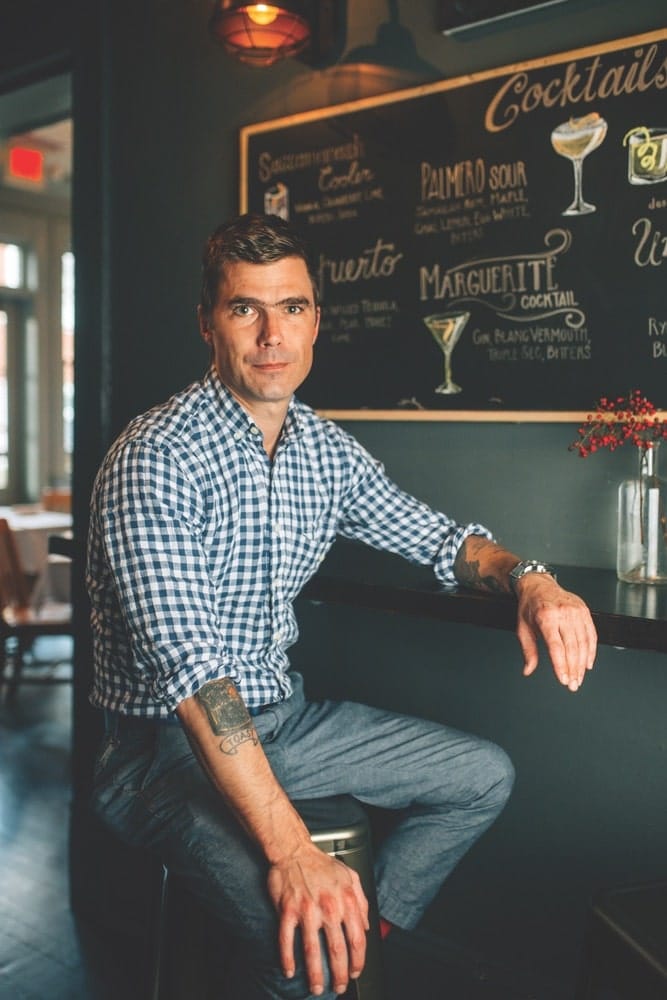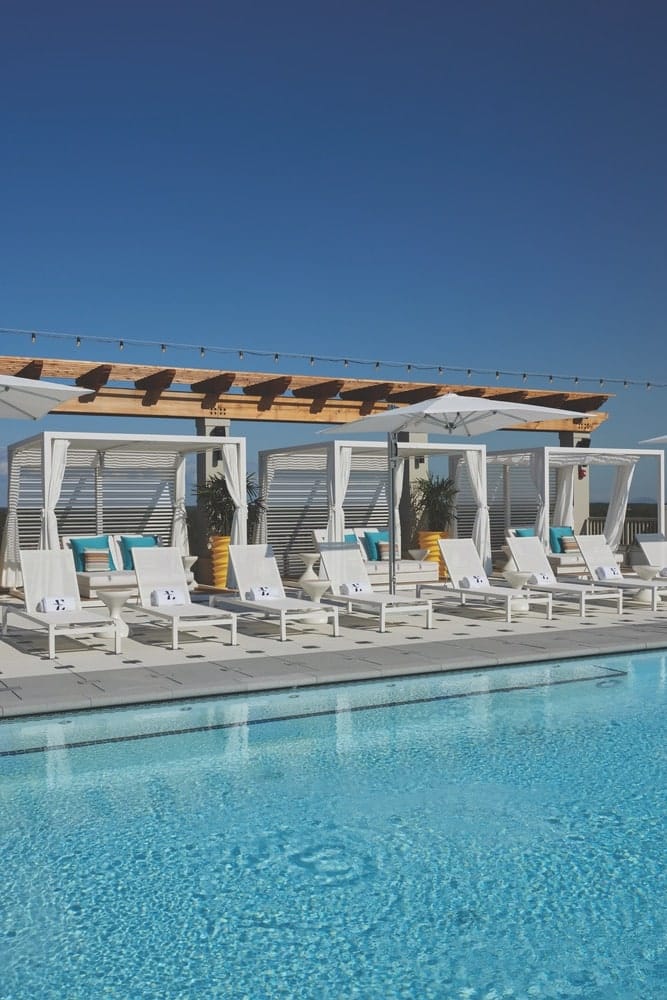 Restaurant Ovide, named after the first patriarch of the Becnel family, is Effie's signature fine-dining establishment. The menu marries the unique flavors of the Gulf with a sophisticated and refreshing French flair. Acheson's passion and creativity shine through dishes such as blue crab bisque and roasted Fairy Tale eggplant. When asked about his favorite dish on the menu, Acheson says he loves the farm egg dish on his dinner menu. He incorporates crisp rice, collard stem kimchi, peas, spring onions, and oyster mushrooms, making this dish a bite to remember. Ovide's warm and upscale contemporary setting elevates the dining experience, giving it the perfect atmosphere for an intimate meal for two, a get-together for ten or more, or anything in between.
If you're looking for more of a mod experience, check out the Ara Rooftop Pool and Lounge. Named after the southern constellation, Ara is the only public rooftop pool on the Emerald Coast. The panoramic views and giant-size games of chess, Connect Four, and cornhole bring the area a stylish and fun new way to soak up the sun. The live DJ sets the tone with chill music by day and up-tempo beats by night. Acheson curated a delicious list of handcrafted artisanal cocktails and small plates guests can enjoy as they lay poolside in a private cabana or kick it at the bar. When asked what his favorite poolside cocktail is, Acheson swears by a good gin and tonic.
"I love the beauty of coffee. It is a story of a simple bean that ends up being such a quality-driven staple of our lives."
Adding to the list of dining options at Hotel Effie, The Lobby Bar is a refreshing experience. TLB is an ideal gathering place for creative craft cocktails and signature small plates by Acheson. The drinks range from the classic House G + T to more adventurous options such as the Oaxacanite Call. It is the perfect place to celebrate life and unwind with delicious wines and spirits.
Acheson's mastery of the kitchen also encompasses a passion for coffee. He translated this love through Hotel Effie's Sweetbay Coffee market. "I love the beauty of coffee," he says. "It is a story of a simple bean that ends up being such a quality-driven staple of our lives. Sweetbay is a fun outlet to start the day." Sweetbay tempts guests with the finest array of coffee drinks and tea blends, perfect for an early morning or afternoon pick-me-up.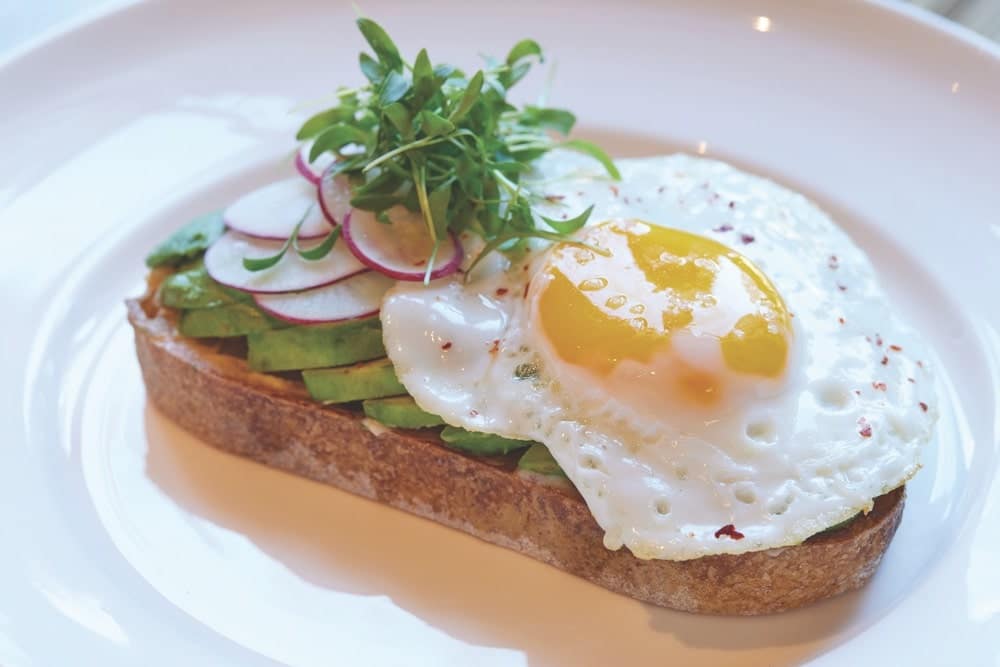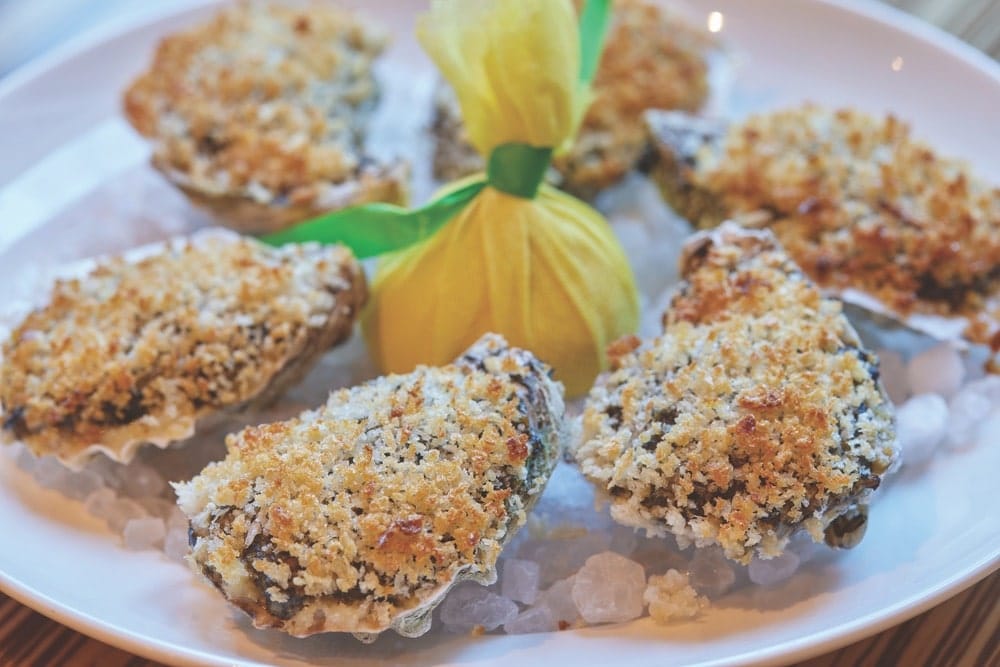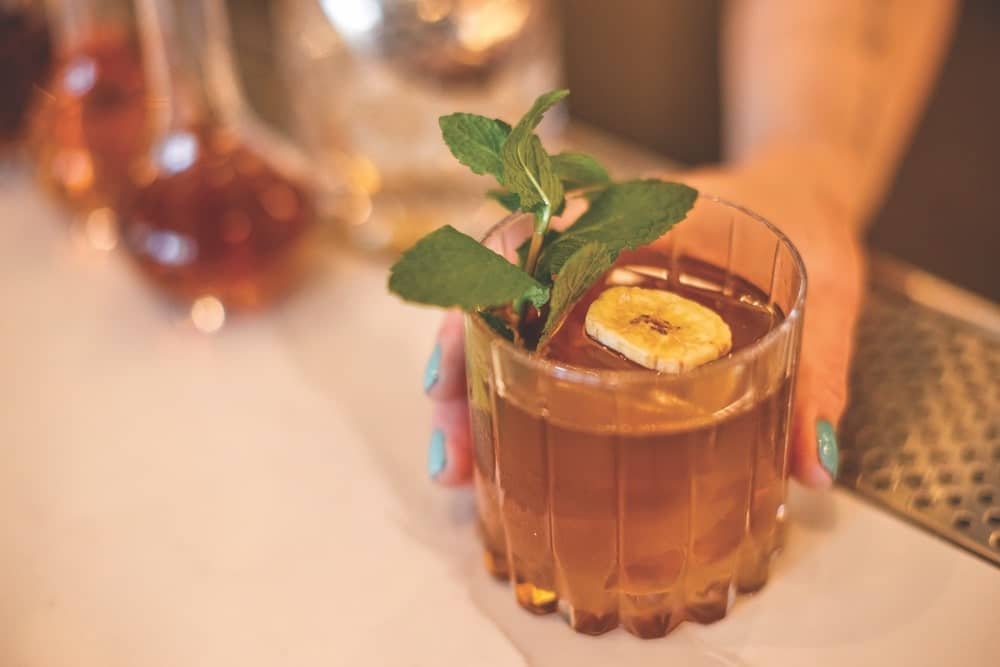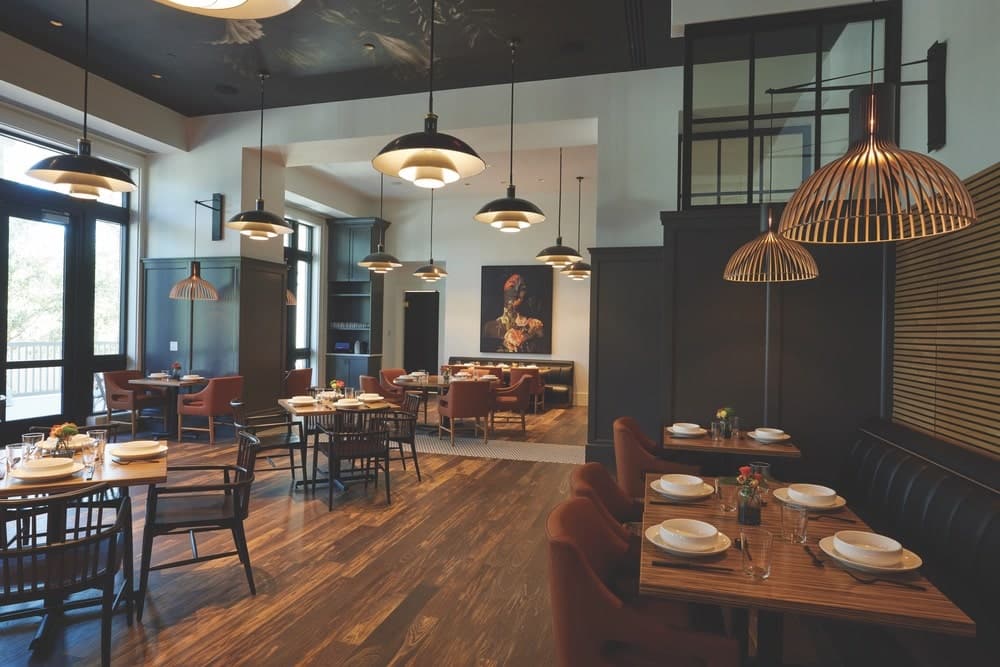 In his free time, Acheson finds inspiration for his next dishes by traveling, painting, reading, and dining at other restaurants. We are sure Acheson's passion and creativity for food will keep the menus exciting at Ovide, Ara Rooftop Pool and Lounge, TLB, and Sweetbay Coffee. We are thrilled to welcome him and Hotel Effie to the area and can't wait to try all of his delicious dishes. Bon appétit!
— V —
---
Visit HotelEffie.com to learn more about this new boutique hotel and its incredible eateries at Sandestin Golf and Beach Resort in Northwest Florida.
ARTICLE CATEGORIES