A Wedding at Home in Pensacola, Florida
By Virginia Reed
After coping with the disappointment of having to postpone their Telluride, Colorado, wedding due to COVID-19, this duo decided to make the best of it and tied the knot with just a few weeks' notice.
The bohemian Jenny Yoo fit-and-flare gown that Hope wore on her wedding day was whimsical and timeless and evoked a vintage vibe—words that could also be used to describe this adorable couple. When Hope Batzel met Reed Coker in 2015 during his last semester in aerospace engineering school at Georgia Tech, there was an instant attraction, but he was about to leave town to study abroad in Limerick, Ireland, for the summer. Though they FaceTimed as much as possible, the couple decided that the entire summer was too long to wait to see each other again, so Hope hopped a plane for a visit.
"It felt like we had known each other forever and not just a few short months," she recalls. "On July Fourth, Reed asked me to be his girlfriend while we were sitting on the grass at the Cliffs of Moher overlooking the Atlantic Ocean. It was a beautiful sunny day, which is rare for the area."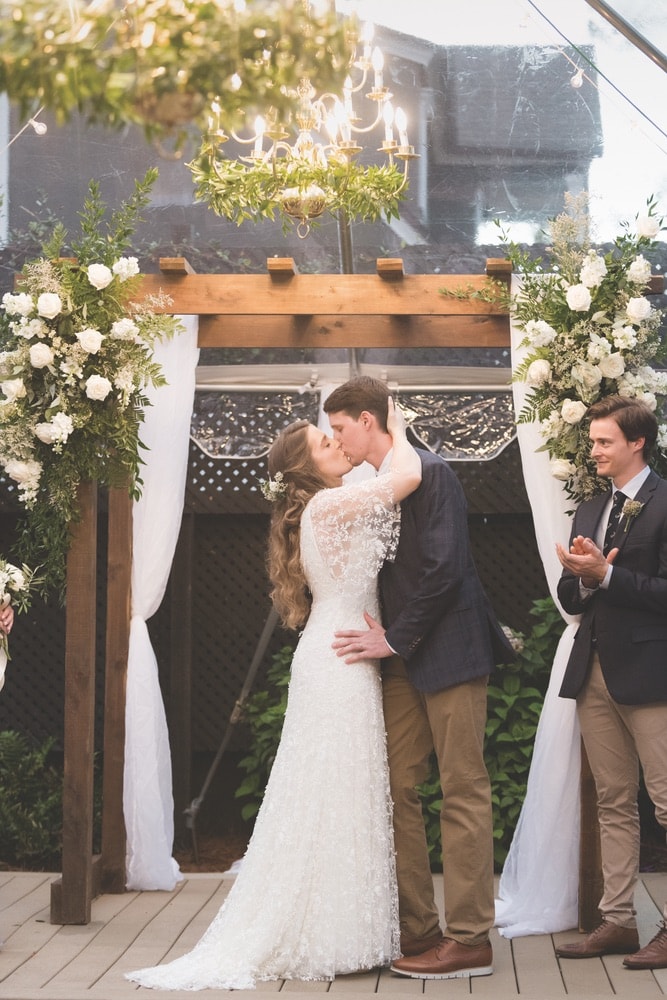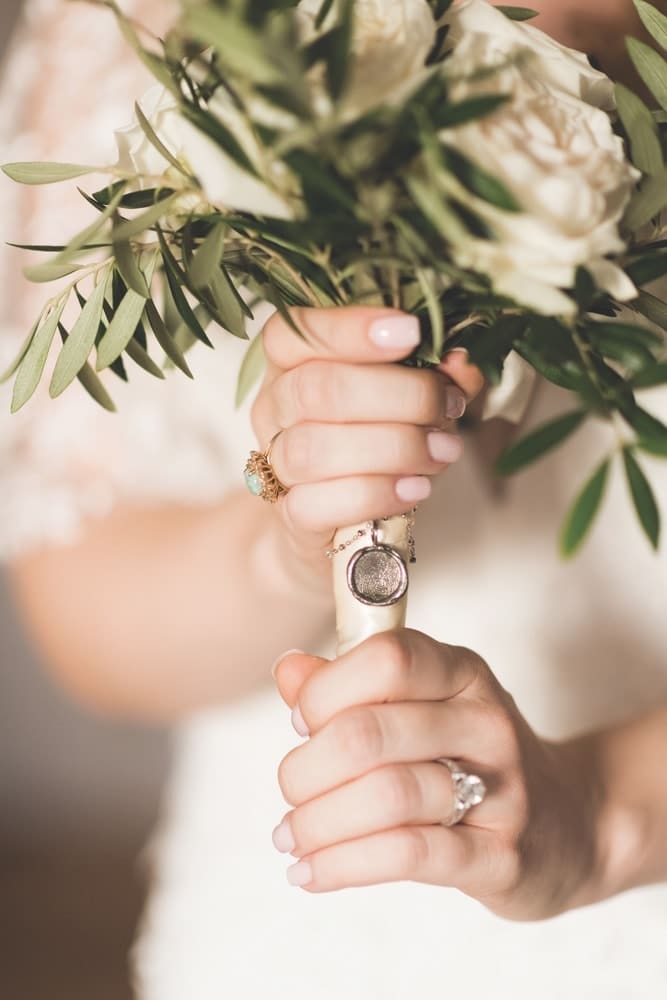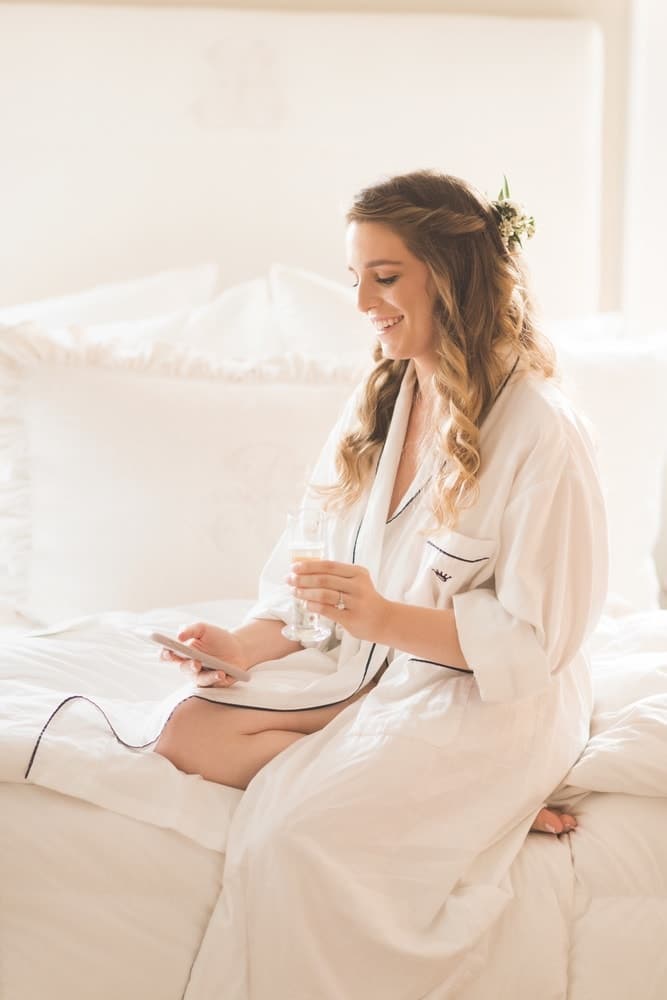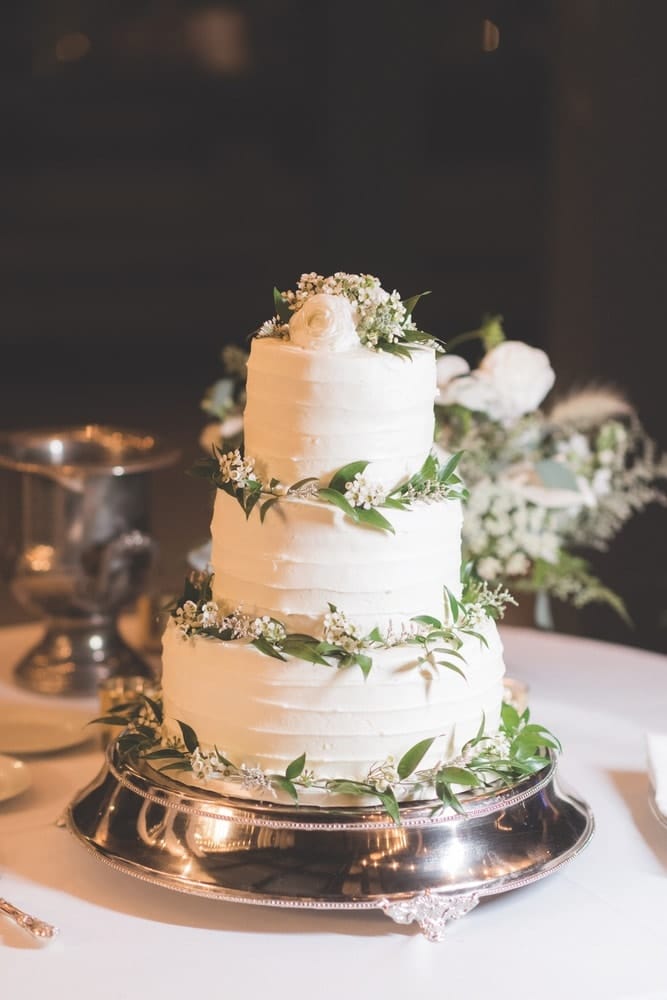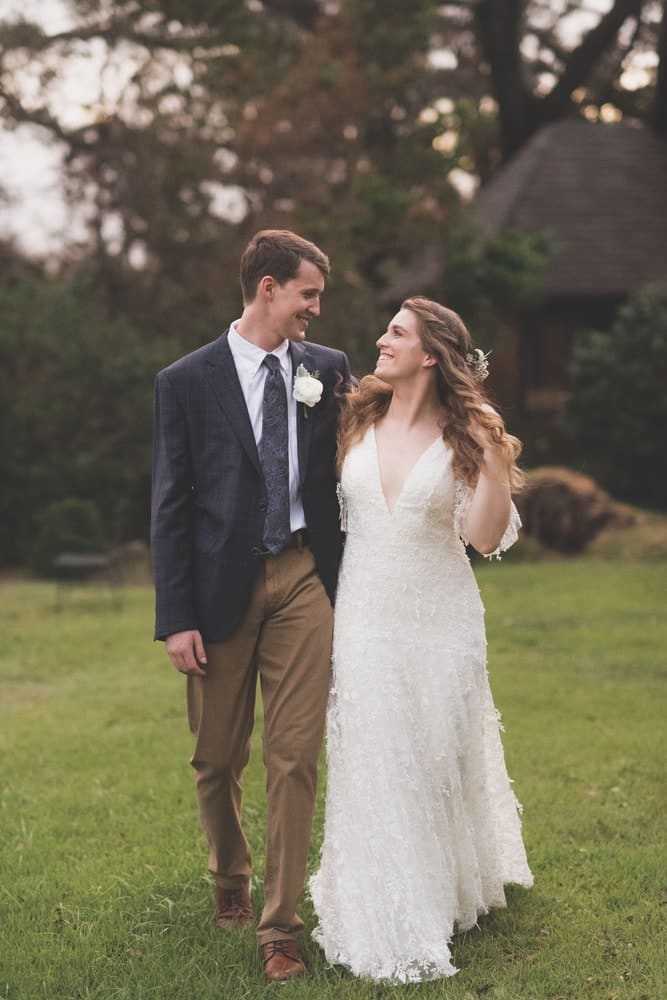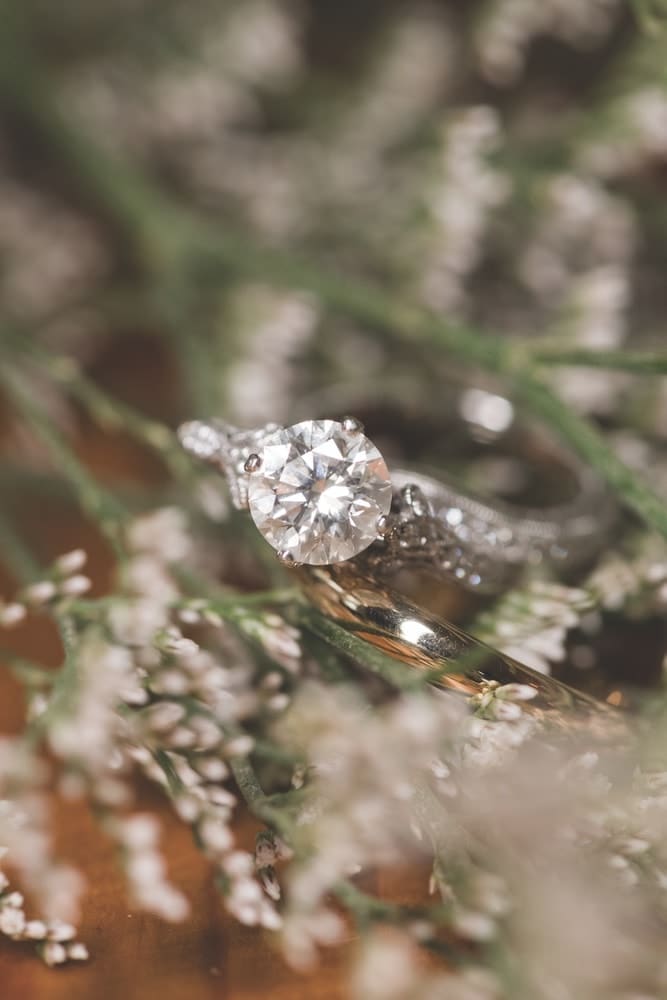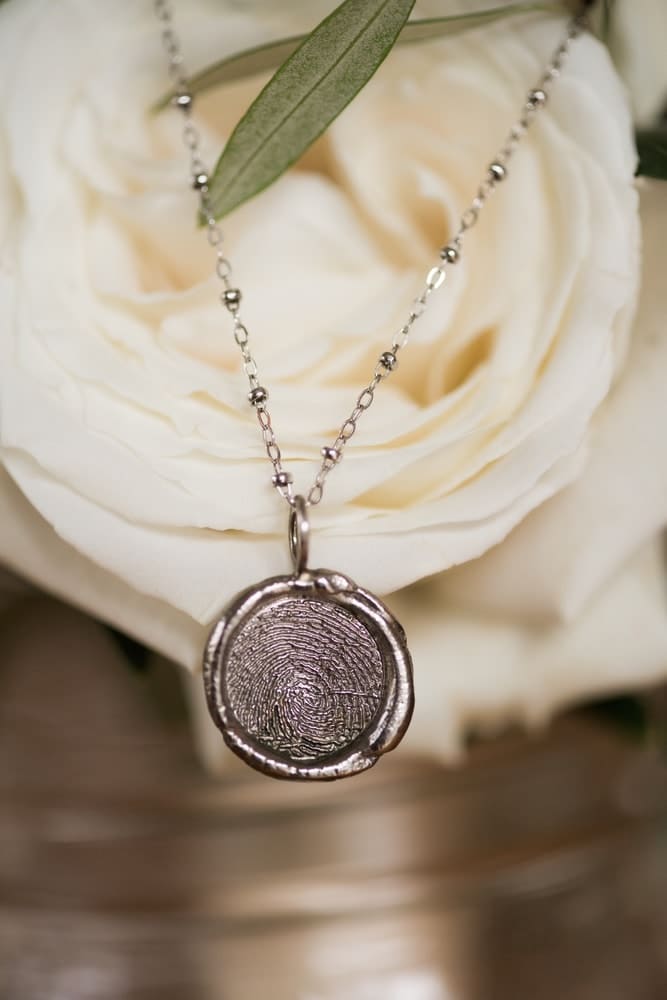 Once Reed was back on American soil, he told his parents that Hope was the one. He soon began ring shopping, eventually homing in on a pristine, just-over-two-carat brilliant round diamond. It was then set in a vintage-style diamond setting he located at Jewelers Trade Shop in downtown Pensacola, Florida.
Both Hope and Reed have always loved visiting new places and countries—one of their many common interests—so Hope wasn't suspicious at all when Reed's family planned a trip to Exuma, Bahamas, and rented a home overlooking Elizabeth Harbor and Crab Cay for the six of them. "We were all in and so excited to be traveling together. I was finishing my college finals in Atlanta and thrilled that the trip fit with my schedule," Hope explains.
Once the family landed, they made their way to their waterfront home, where Hope proceeded to lounge in a hammock poolside overlooking the harbor. Unbeknownst to her, the rest of the family was hanging party decorations. Reed made his way down to the pool deck where he asked Hope to stand, professed his love, and got down on one knee. "I was totally shocked," she recalls. "There's me, standing in a bikini, having just awakened, and the love of my life is asking me to marry him!"
"It felt like we had known each other forever and not just a few short months."
The family (with Hope's parents present by cell phone) had gathered on the balcony to watch the proposal from above. "When I said yes, I heard all this noise," Hope remembers. "I looked up and our families were cheering from the balcony!" The Rusty Anchor, an iconic restaurant and bar located next door to the home, was the perfect place to celebrate afterward.
When it came time to plan the wedding, Hope didn't want to marry in her hometown of Atlanta, and Reed wasn't excited about a beach wedding along Florida's Scenic Highway 30-A where he grew up. The couple decided on a smaller, more intimate outdoor wedding and found the perfect location at a luxury resort in Alabama. However, life threw the Batzel family a curveball when Hope's mother suddenly passed away, causing the future bride to take a needed pause from any further planning.
In February 2020, during a family get-together on Pensacola Beach, Reed and Hope joyfully announced that they had decided on September 26 as the date for an intimate ceremony in Telluride, Colorado. Reed had family living near there, and the couple felt a connection to the area. Hope even went as far as having the wedding date and their names stamped inside the handmade bone-colored Bryr shoes that she purchased to wear with her wedding gown.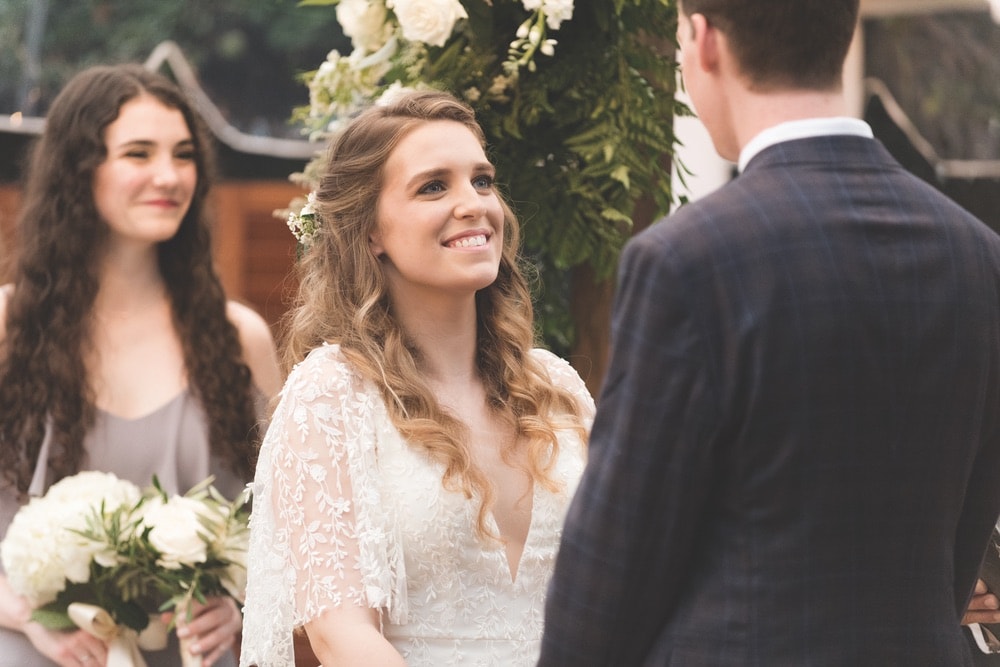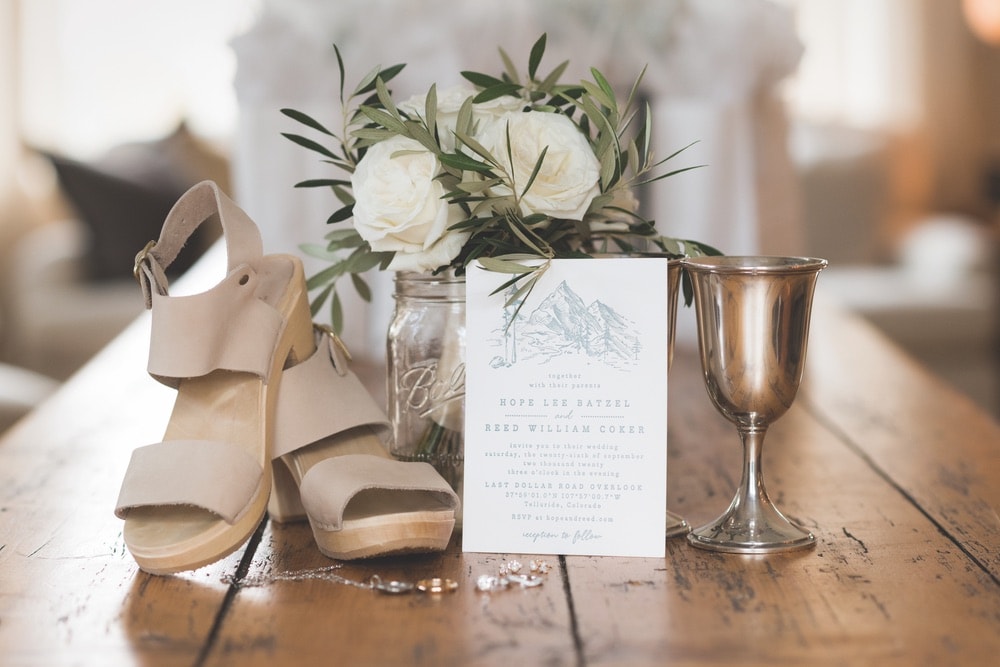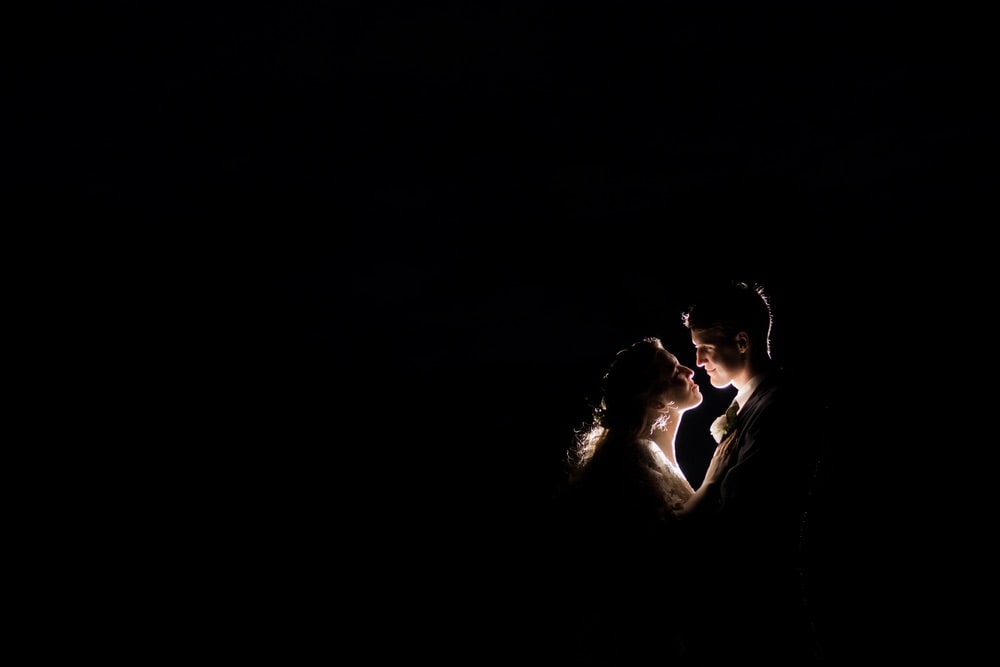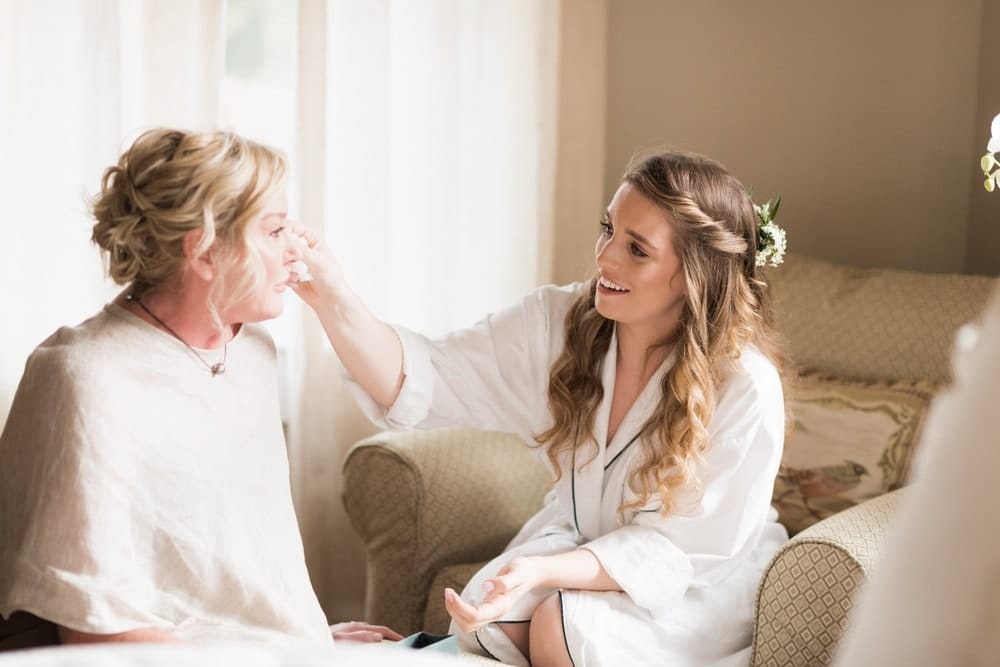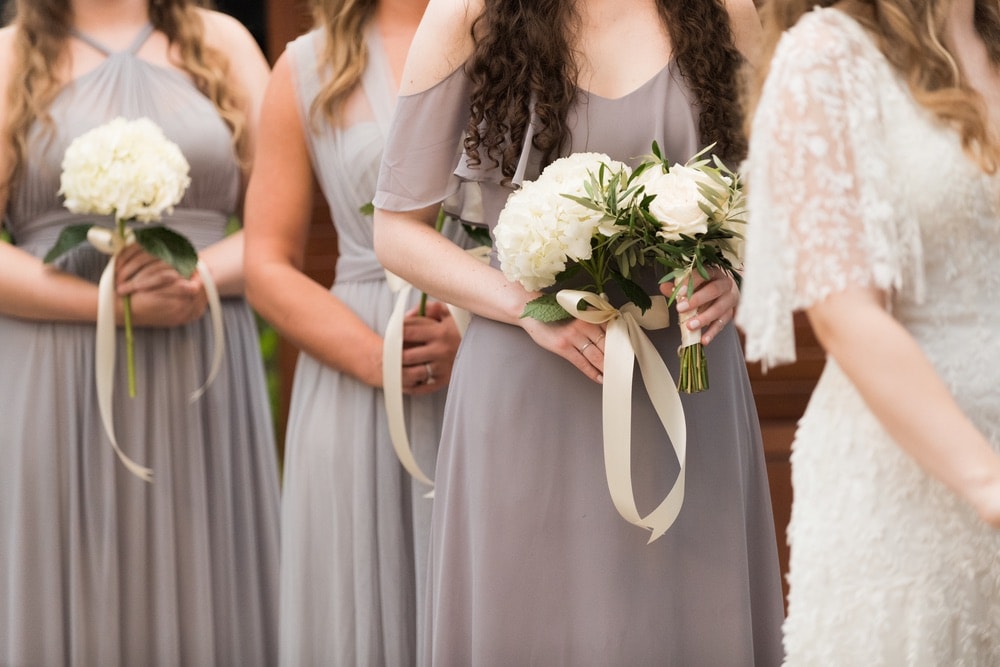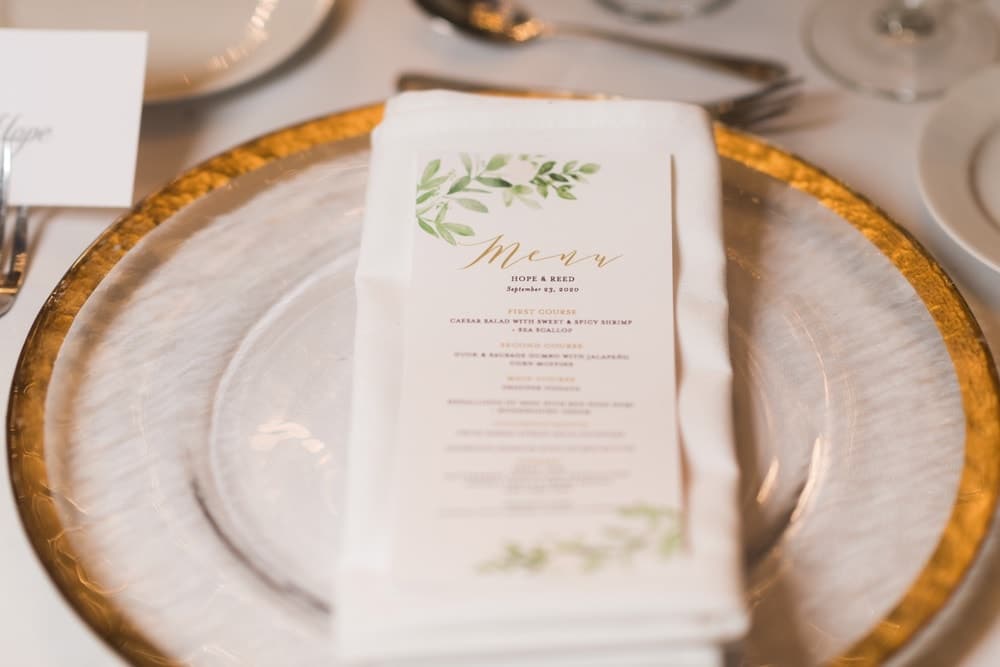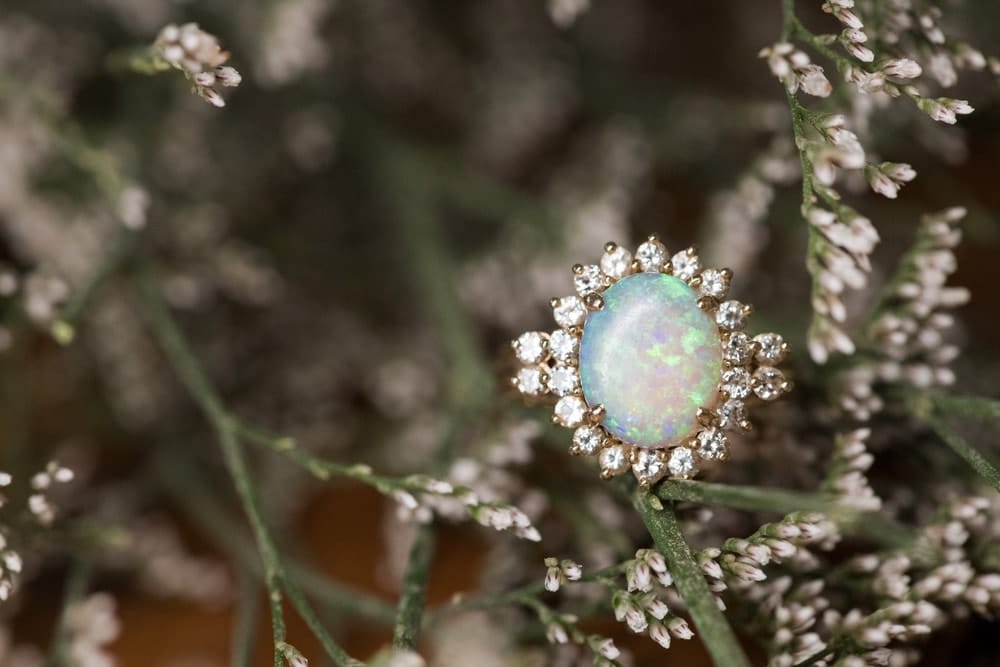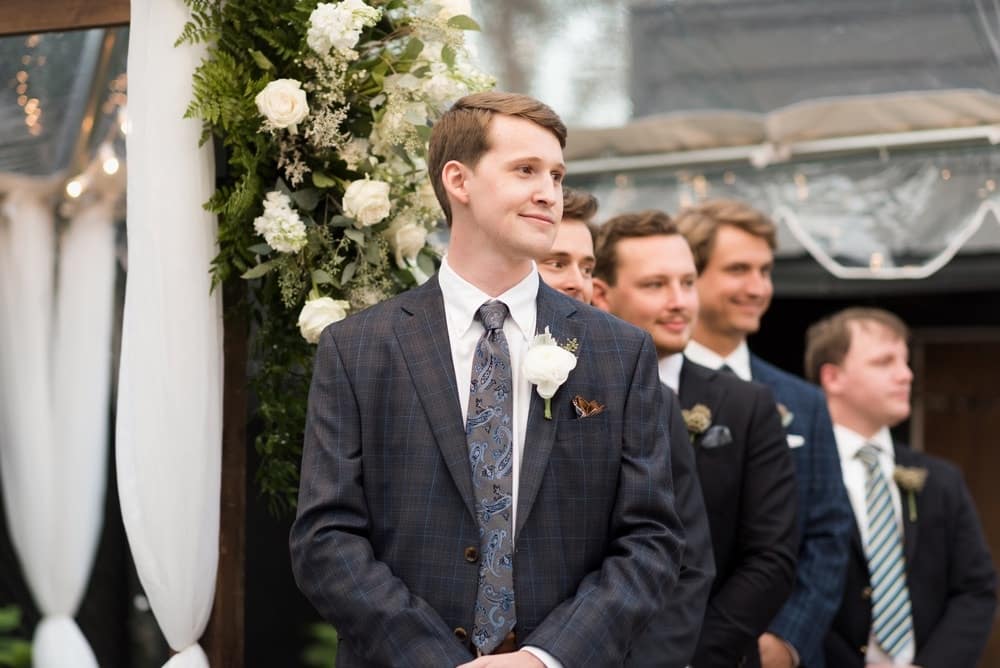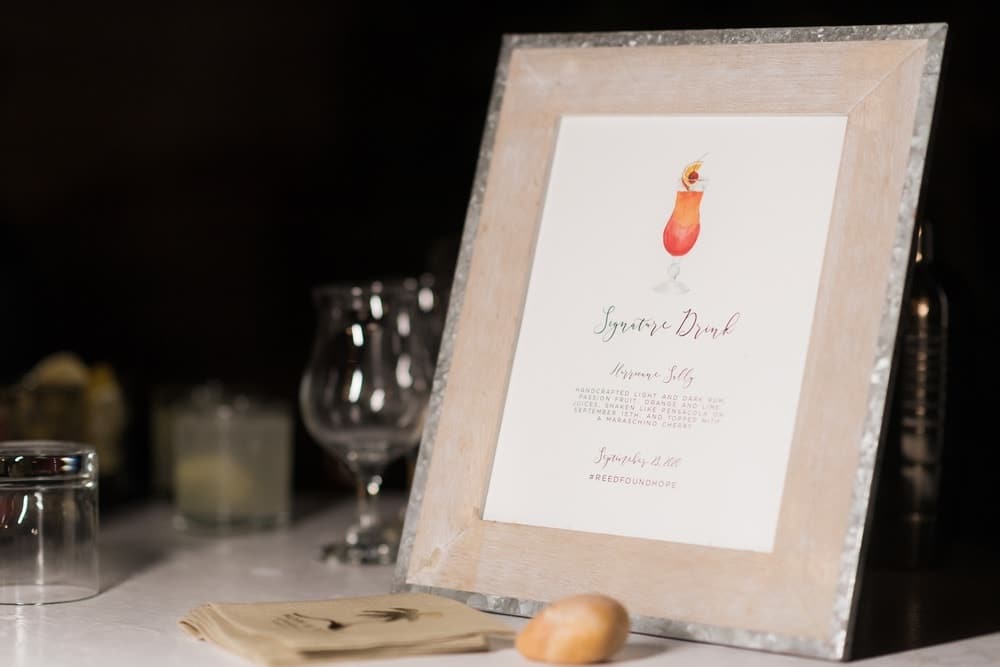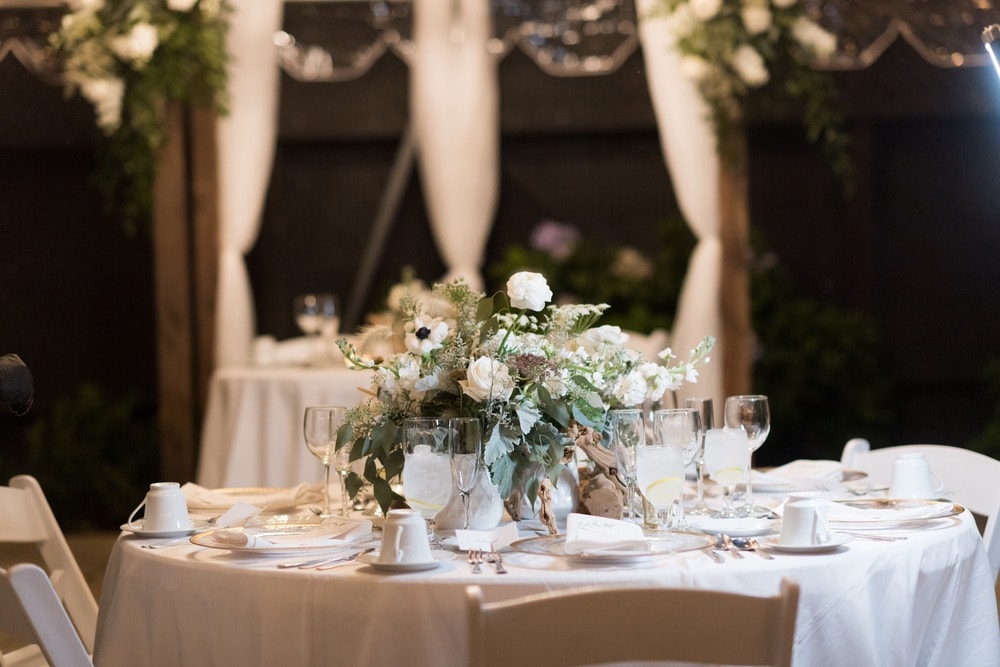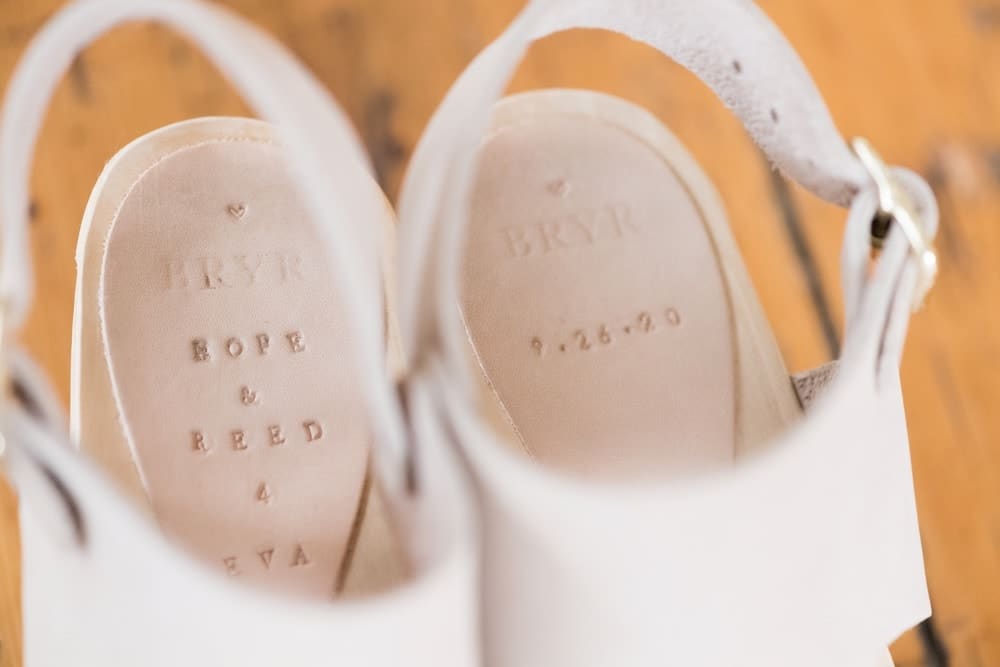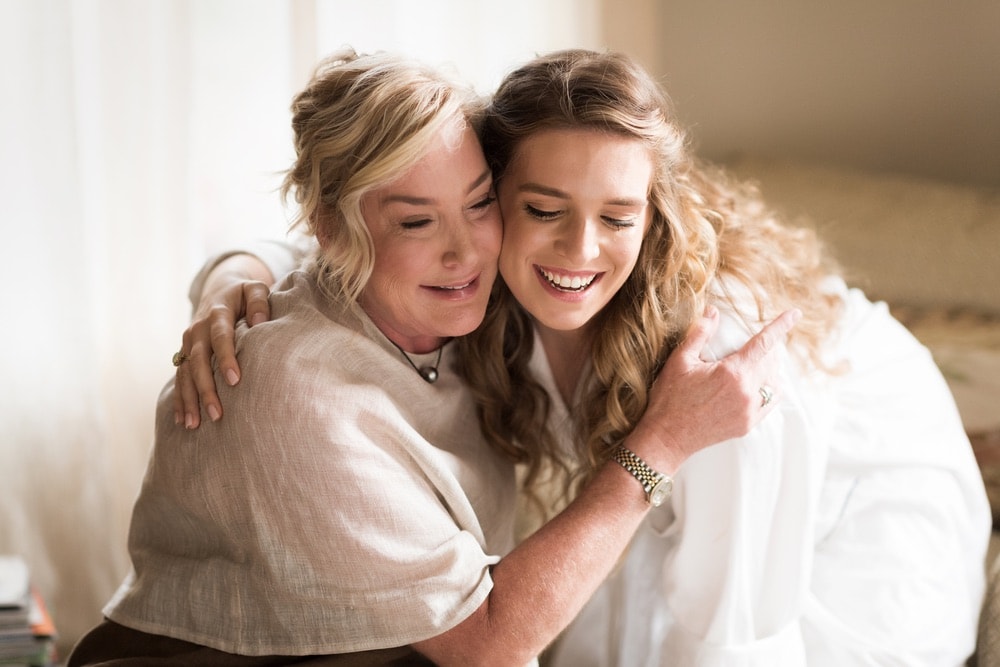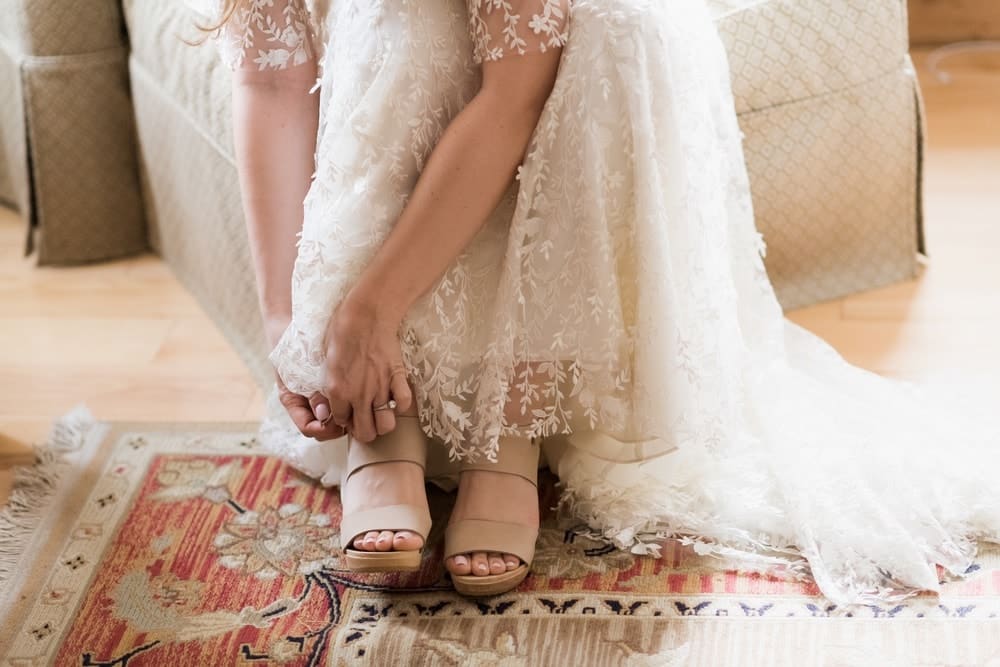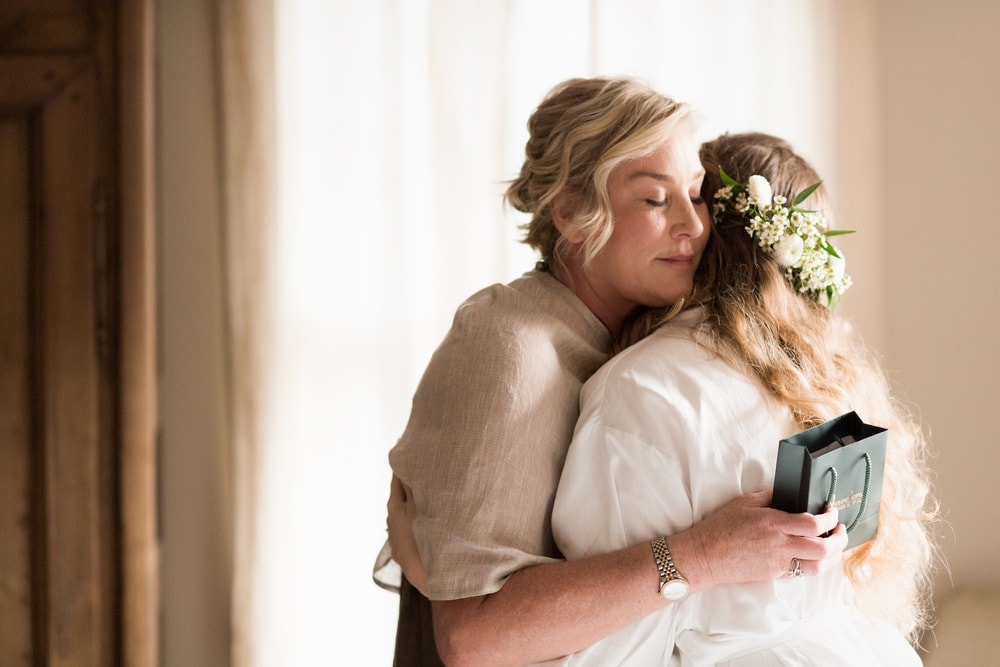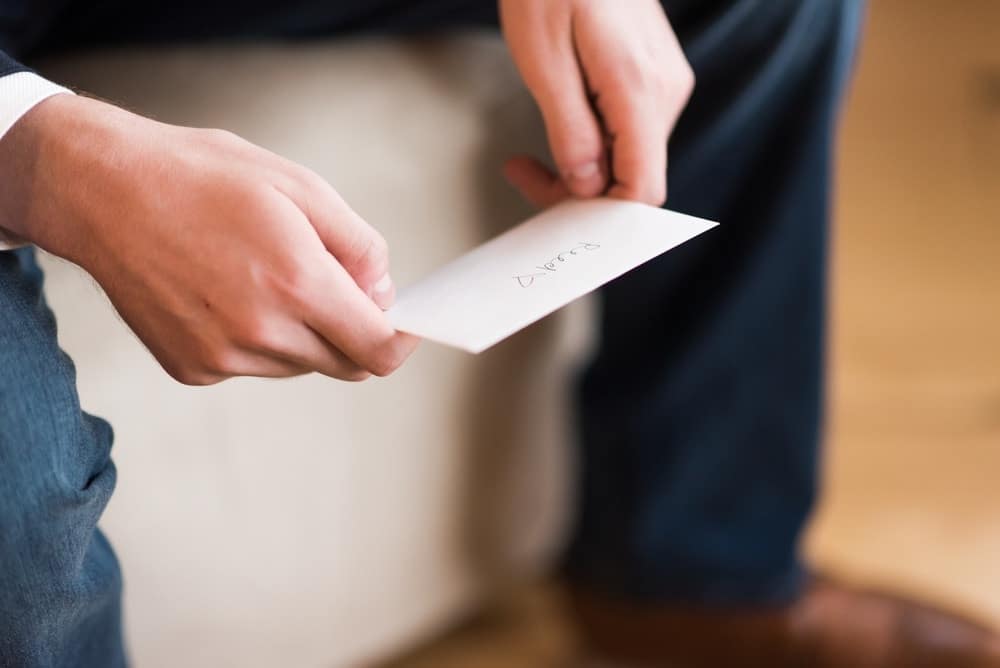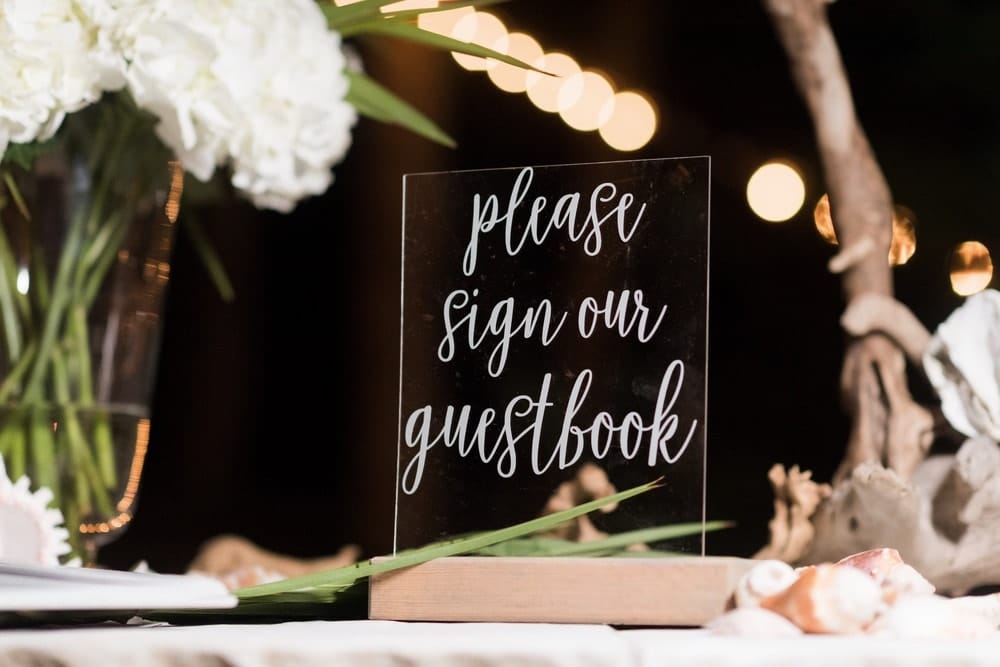 Come March, a worldwide pandemic forced the country and the couple to rethink everything, including family gatherings. "We waited until the last minute, hoping that there would be an end in sight with COVID," Hope says. "We didn't want anyone to feel uncomfortable or to become ill on our account, but we also didn't want to continue putting off starting our lives together, so we decided to take Reed's mother, Susan Benton, up on her offer to host a socially distanced backyard wedding with just our immediate family and a few close friends."
But the challenges weren't over. Hurricane Sally bore down on Pensacola the week prior to the wedding, devastating the East Hill neighborhood and Reed's father's medical office—but not the Benton home. Hope and Susan were also in a car accident when another driver ran a red light in downtown Pensacola the day before the wedding. Hope recalls Susan telling her, "We've had the hell and the high water, so come tomorrow, this wedding is happening!"
Despite all the obstacles, love found a way. In the peaceful setting of the private home of Dr. and Mrs. Philip Benton, the casual, outdoor welcome cocktail reception kicked off the evening, allowing guests to mingle at a distance and enjoy libations and light bites by Classic City Catering while listening to piano music played by the talented John Ripley. The signature drink was a Hurricane Sally, shaken—like Pensacola had been on September 15—and topped with a maraschino cherry. Guests were provided with screen-printed masks to wear with a palm tree logo representing the Old Florida theme of the wedding. The logo, designed by Susan, was also printed on party cups, napkins, koozies, and matchbook covers by Heidi LoCicero of Frill Seekers in Destin.
"Our wedding ended up being such a special day, and I wouldn't have changed it for the world."
During the welcome reception, the bride was inside the home preparing for her walk down the aisle. She was presented with a love letter from Reed along with a diamond-and-opal ring, a family heirloom that Susan gifted Reed for Hope; it had been given to Susan on her wedding day. Hope also tied her mother's thumbprint, engraved onto a necklace, around her floral bouquet of garden white roses.
As the festivities moved on to the ceremony, Hope walked down an aisle covered in white rose petals holding the arm of her father, Tracy Batzel. She met Reed under a wooden arch adorned with a plethora of white garden roses and greenery. The vows took place under a large, clear tent so that the evening stars could shine down on the beautiful couple as Reverend Bryan Adams officiated. Two chandeliers embellished with greenery also hung from the tent's ceiling.
After the ceremony, guests were treated to a champagne toast with Veuve Clicquot, the groom's favorite, followed by the cutting of the fresh crushed strawberry and cream layer cake made by Betty Weber. Reed and Hope sipped their champagne in sterling silver goblets, a gift from Reed's parents. Within minutes, David Penniman of Classic City Catering, along with Chloe Sexton and her team from Supposey, turned the seated ceremony area into a lavish dining room for the four-course dinner. It included a salad of Gulf shrimp with scallops, duck and andouille gumbo, filet mignon, sautéed grouper with citrus beurre blanc, twice-baked potatoes, and a trio of desserts, ending with Southern-style late-night bites of mini chicken and waffles and Conecuh sausage sliders.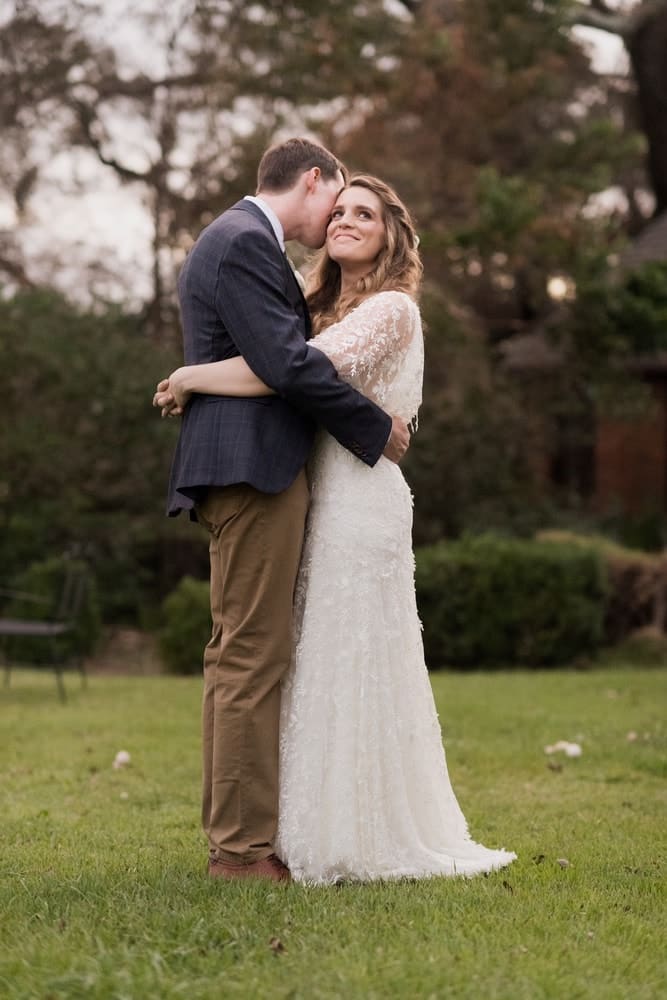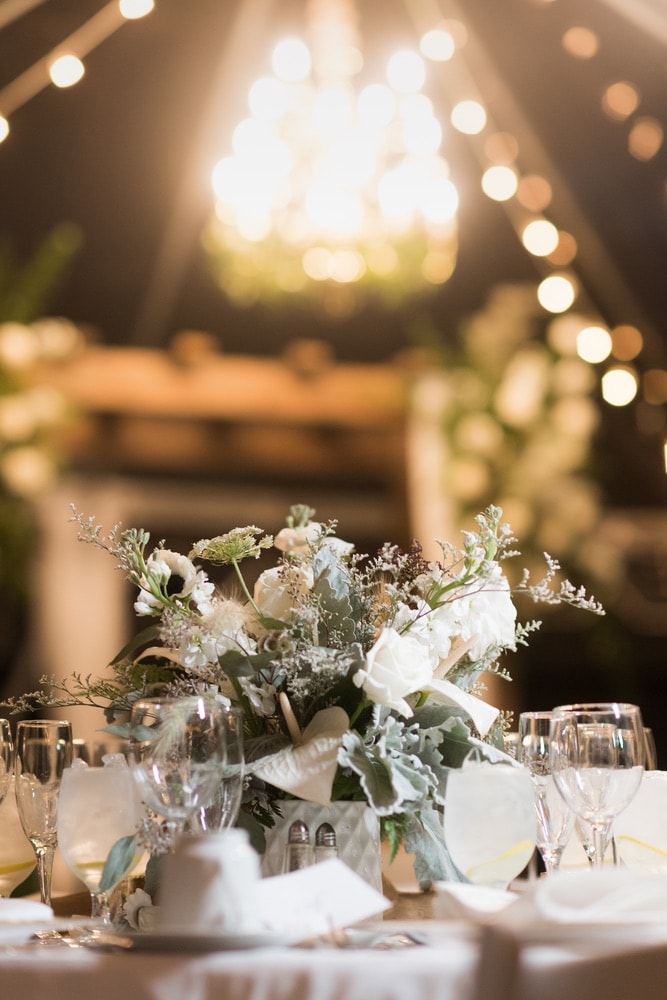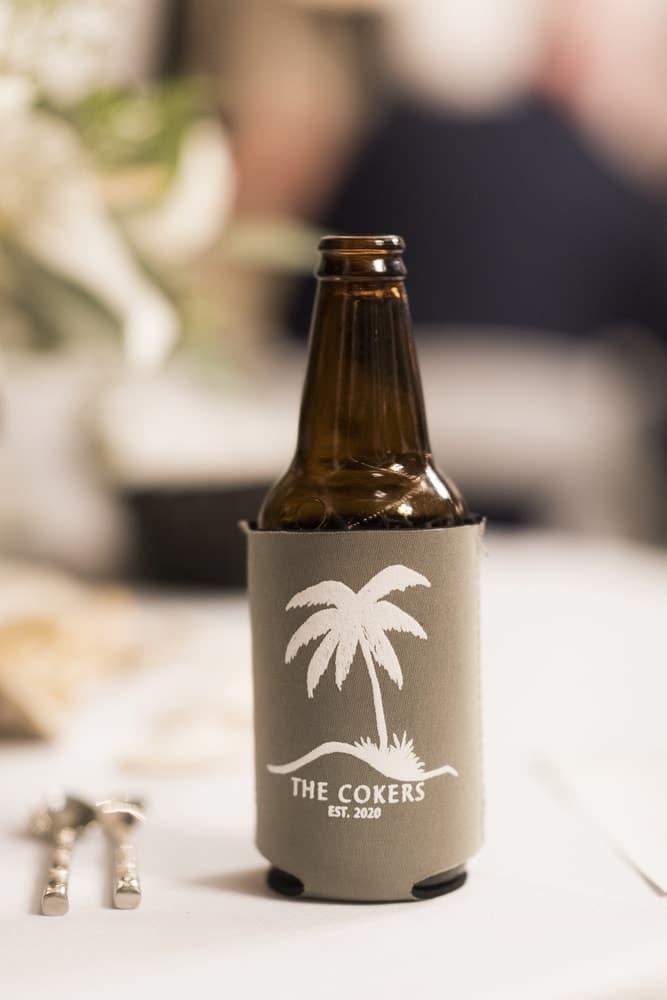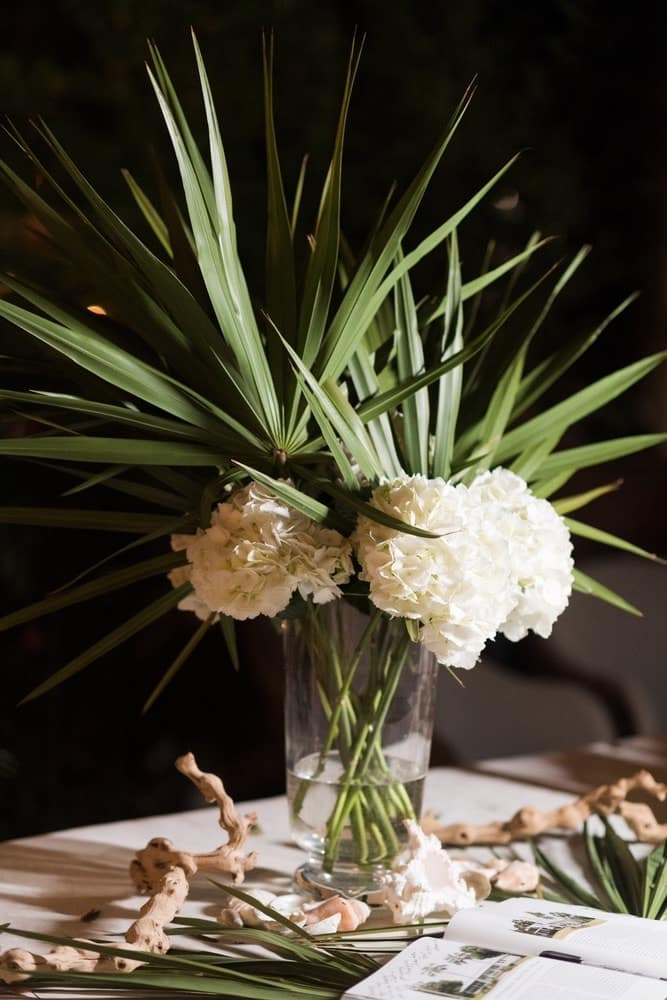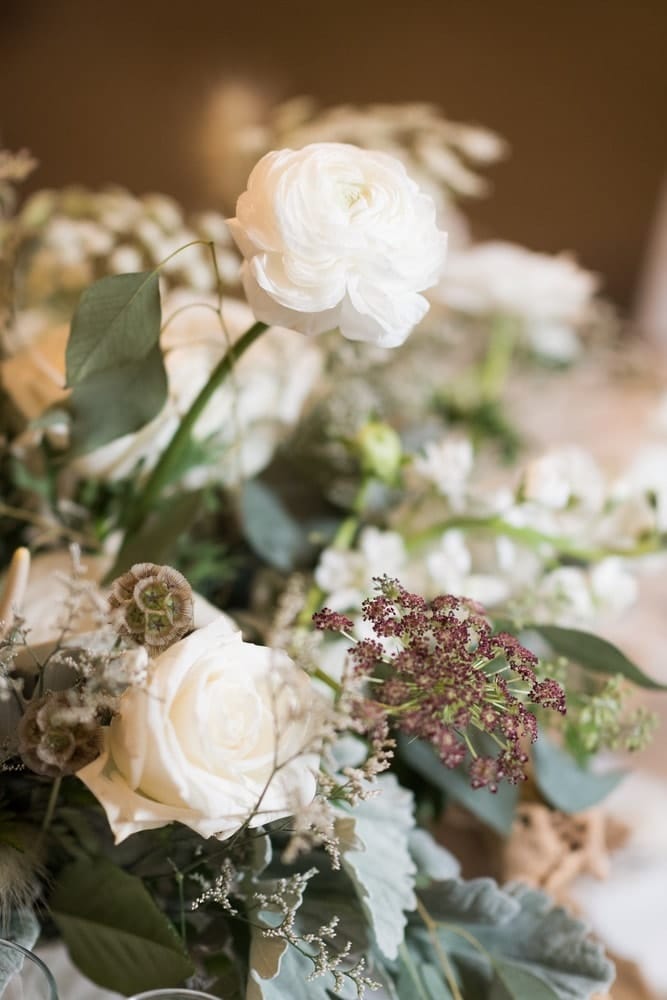 Lanterns, twinkling lights, and soft white fabric billowing in the breeze set a romantic tone as Reed and Hope took to the wood-and-white checkered dance floor and danced to Harry Connick's rendition of "It Had to Be You" for their first dance. The night ended with a sparkler send-off before the Cokers departed in a vintage Karmann Ghia to the honeymoon suite at The Oyster Cove bed-and-breakfast.
Hope and Reed had not given up on their dream of Telluride. The next day, they flew to Colorado and renewed their vows on a mountaintop on September 26 with Reed's aunt and uncle present. From there they honeymooned across America's western states, ultimately ending the ten-day trip in San Francisco. Hope expresses, "Our wedding ended up being such a special day, and I wouldn't have changed it for the world. I am the happiest bride on earth and feel incredibly blessed to have married Reed and, as an only child, to have gained a sister through him. My heart is so full!"
— V —
---
Special Thanks
Wedding Planners: Susan Benton, Chloe Sexton of Supposey
Photographer: Aislinn Kate Photography
Videographer: Brandon Stewart
Officiant: Reverend Bryan Adams, a.k.a. Beach Preacher
Caterer: David Penniman of Classic City Catering
Florals, draping and lighting, clear tent, bar front: Supposey
Soft seating: Susan Benton
Landscaping: East Hill neighbors who graciously moved the Benton's hurricane debris to their own yards so the wedding would be perfect
Invitations, programs, menus, and gift-bag tags: Vowells Printing
Party cups, cocktail napkins, masks, koozies, and matchbooks: Frill Seekers
Bridal gown: Jenny Yoo
Groom's attire: Don Alans
Bridesmaid dresses: Birdy Grey
Engagement ring: Jewelers Trade Shop
Wedding rings: Beré Jewelers, Reed's grandfather gifted his own gold band
Wedding cake: Betty Weber
Hairstylist: Kelly Woods of Hive Salon
Makeup artist: DeSheri McClure of DESHI
Entertainment: John Ripley Music
Transportation: Supposey
Hotel accommodations: The Oyster Cove (formerly known as The Lee House)
ARTICLE CATEGORIES