By Lauren Legé and Stefan Daiberl | Photography by Stefan Daiberl
Rooted in a legacy of local tradition, Austria's Bregenzerwald, or Bregenz Forest, serves as a model for the marriage of tradition and trend, local and global, and old and new.
What feels like one winding road weaving through the forest's borderless villages of Egg, Andelsbuch, and Bezau, among others, is a maze of times past and present.
In the Bregenz Forest, time swells up in areas and falls back in others, like the heaping mountains and vast pastures that wrap around it, enclosing it like a fog. "Fog" is a good word for the forest, because much like the contrast between warm and cool air that make up a mist, the framework of Bregenzerwald is a contrast of old and new, in oscillation, to make something visible, beautiful, and mysterious.
With the right perspective, one will see how worn wooden shingles fall from farms and blow across grazed grass to the marvelous collection of concrete and wood siding that makes up the neighbor's contemporary home.
If one had traveled this road in the tenth and eleventh centuries, he or she would have been migrating to the forest from Bregenz, Austria, about forty-five miles away. The vast majority of his or her new neighbors would have survived on the yields of their grain and dairy farms—a difficult subsistence, given the climate and the rugged, mountainous terrain.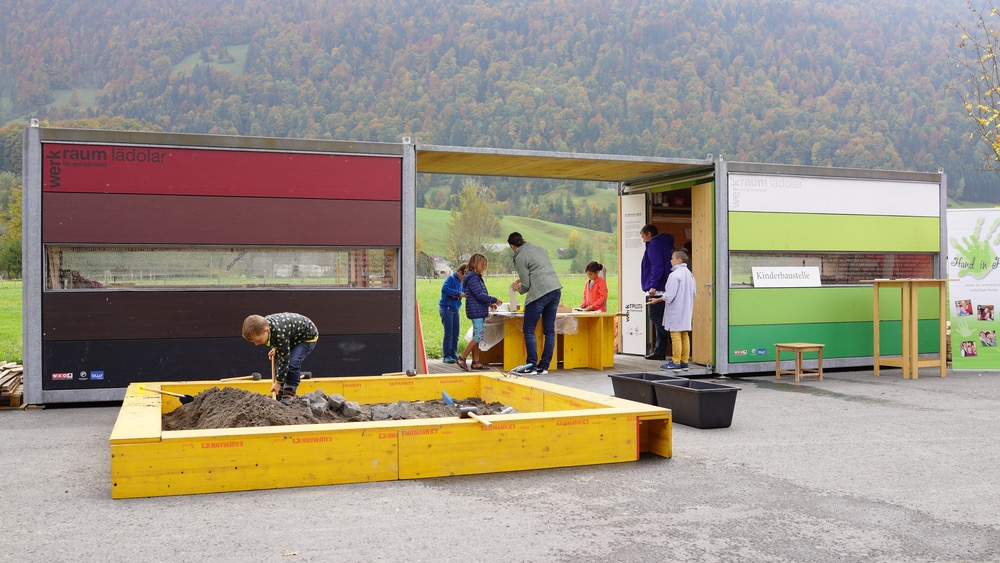 Establishing clusters of small farms became the key to survival for migrants, who often had only four or five cows, a parcel of land, and a farming knowledge stretched to cover the needs of an entire community. By necessity, farmers also became carpenters, shoemakers, veterinarians, seamstresses, parents, philosophers, and much more. The necessary skillfulness of the Alpine dairymen and women formed the foundation of excellence found in today's woodworking, cheese making, and architectural production in the Bregenz Forest region.
Not only did the pressures of life bring forth a stark sensibility toward craftsmanship and a measured use of local resources, but they also created a community knit closely together to form a fabric of survival that would soon become Austria's most beautifully woven union of thirty thousand inhabitants, eighty-two carpentry shops, seventeen dairy plants, and over ninety mountain dairy producers, all blanketing an area of only 215 square miles.
In 1999, eighty-five regional craftsmen and women united in a commitment to uphold excellence and a common aesthetic language among their crafts, in a cooperative effort to form what is known today as Werkraum Bregenzerwald.
Werkraum is the region's engine for innovation and growth in trade, as well as an assurance for consistency in quality and aesthetics. Werkraum's current home, a visionary showcase designed by Pritzker Architecture Prize–winning architect Peter Zumthor, was built in 2013 and serves as the headquarters for collaborating craftspeople in the region.
With open doors, a linear café, a kitchen offering local foods, and works on display for purchase, Werkraum has reach not only to its local craftspeople, but into the rest of the community as well—namely, the natives with ideas and passions and the youths who would otherwise leave their roots to find work in cities if there were no outlet to foster their creativity at home.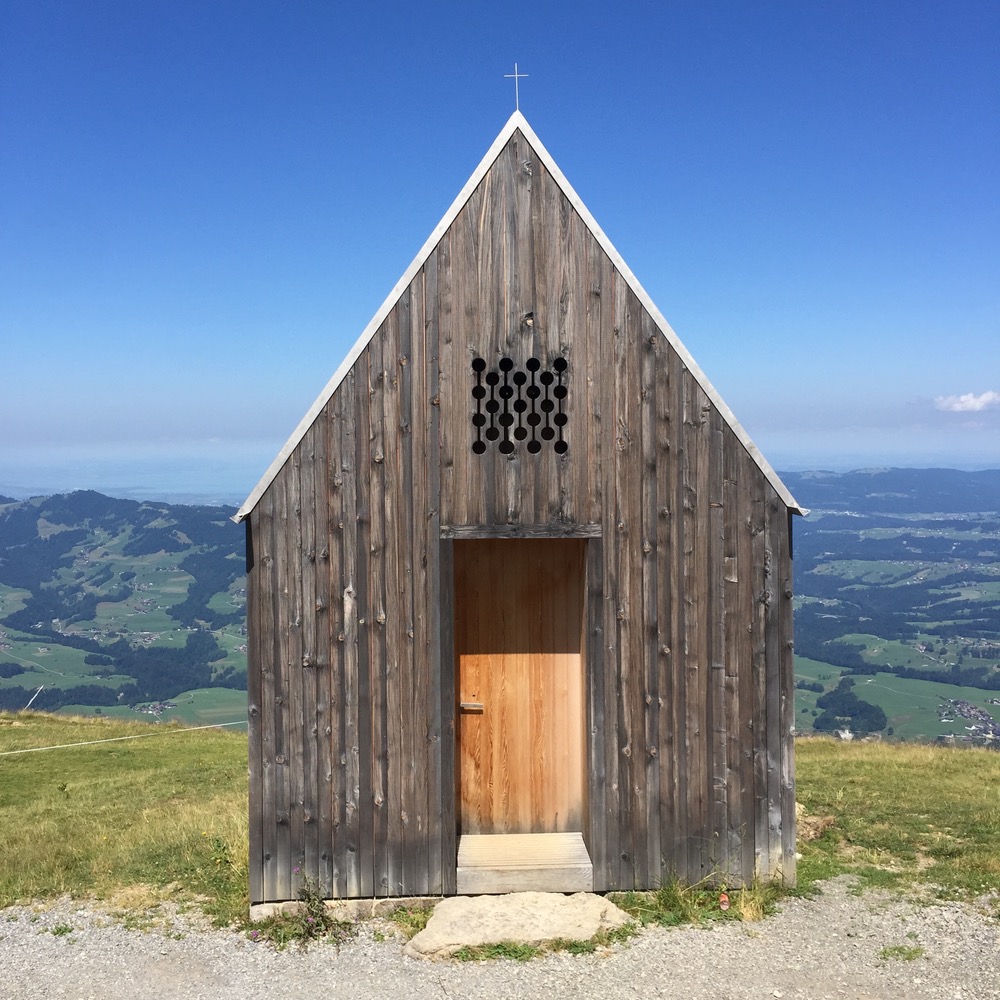 "Many other rural regions struggle with the departure of skilled workers and the dying of the trades," says Susanne Schedler, executive assistant of Werkraum Bregenzerwald. "In Bregenzerwald, this is not the case. There are secure, attractive jobs for the youth, and a continuous flow of young craftspeople who venture into entrepreneurship and build successful businesses. The Werkraum, as a platform for networking and collaboration and a mediator between the offerings of different craftsmen, is certainly playing an important role."
By incorporating the community, Werkraum inspires the interests and aspirations of its young people and keeps them engaged, which in turn keeps Bregenzerwald as a place of the present that honors the past but does not become outdated.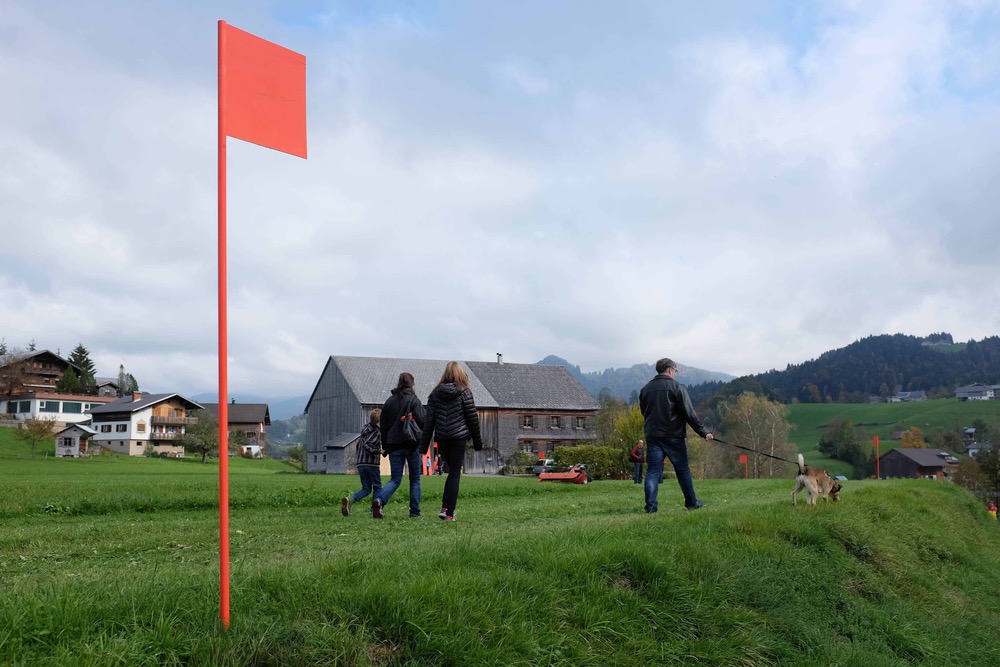 Visitors walk a path of burnt-orange flags through pastures made musical by dozens of bell-adorned cattle.
Of Werkraum's efforts to engage the community, the most elaborate—and perhaps the most internationally celebrated—is the triennial Handwerk+Form competition and exhibition. During this time, the craftsmen and women of the village of Andelsbuch open the doors to their ancient workshops, allowing visitors a peek into their traditional world.
Visitors walk a path of burnt-orange flags through pastures made musical by dozens of bell-adorned cattle (and perhaps a proud rooster) to the studios of architects and artisans showcasing their crafts. To finalize the event, an international jury awards a series of prizes to the best products showcased during the event. The next Handwerk+Form show will take place in 2018. Tickets may be purchased on-site, and the Werkraum can also be visited during business hours.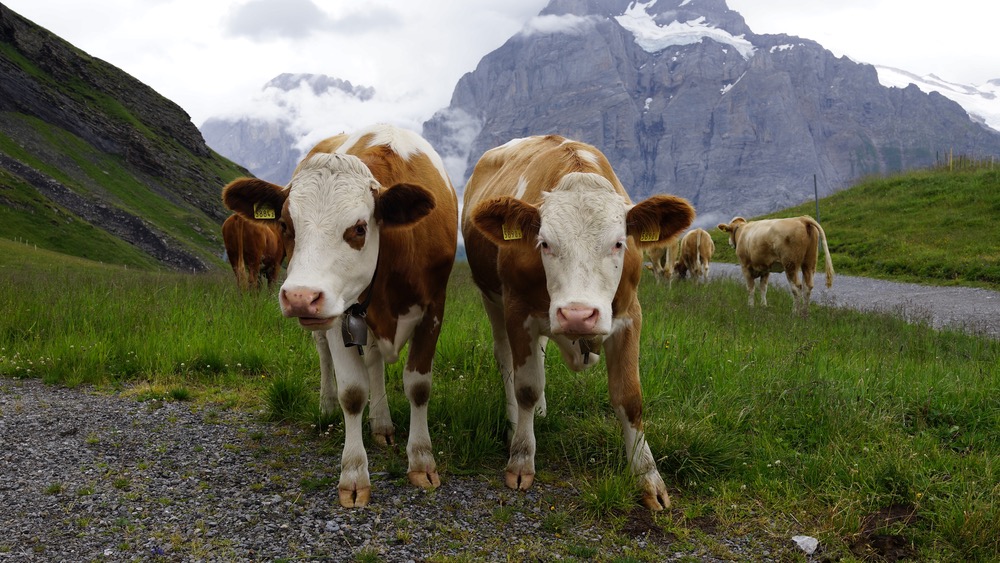 "Certainly, the whole region has received more media attention because of the strong trades and unified marketing platform," says Schedler.
As a direct result of local entities such as Werkraum Bregenzerwald, the region has not fallen victim to the pressures of globalization. It has managed to successfully expand its reputation as a producer of superior woodwork, visionary architecture, and gourmet foods.
Take, for example, the phenomenal Bus:Stop Krumbach project, in which seven designers from around the world created cutting-edge structures to serve as bus stops within the traditional village infrastructure of the Bregenz Forest. Each foreign architect worked with a local architectural counterpart to realize seven modern bus stops, creating a dialogue between modern architecture and the traditional landscape.
Of the foods produced in the Bregenz Forest region, its dairy products are the most renowned. For centuries, dairy and cheese, rather than grain-based foods, have formed the nutritional foundation for the region's inhabitants. As early as the eighteenth century, the local mountain cheeses were purchased by the Austrian monarchy, noblemen in Italy, and others in Europe for their delicate taste.
The specific character of Bregenz Forest cheeses is attributable to the unique three-stage farming technique practiced by local dairy farmers for centuries. In this process, which was entered into the Austrian national UNESCO List of Intangible Cultural Heritage in 2011, dairy cows spend the cold winter months in a barn, eating air-dried valley hay. They spend the spring and fall at around three-thousand-foot elevations on mountain pastures and the summer at higher altitudes. Not only does this process avoid the overgrazing of pastures, but it also results in extraordinarily flavorful milk, butter, and cheese.
The specific character of Bregenz Forest cheeses is attributable to the unique three-stage farming technique practiced by local dairy farmers for centuries.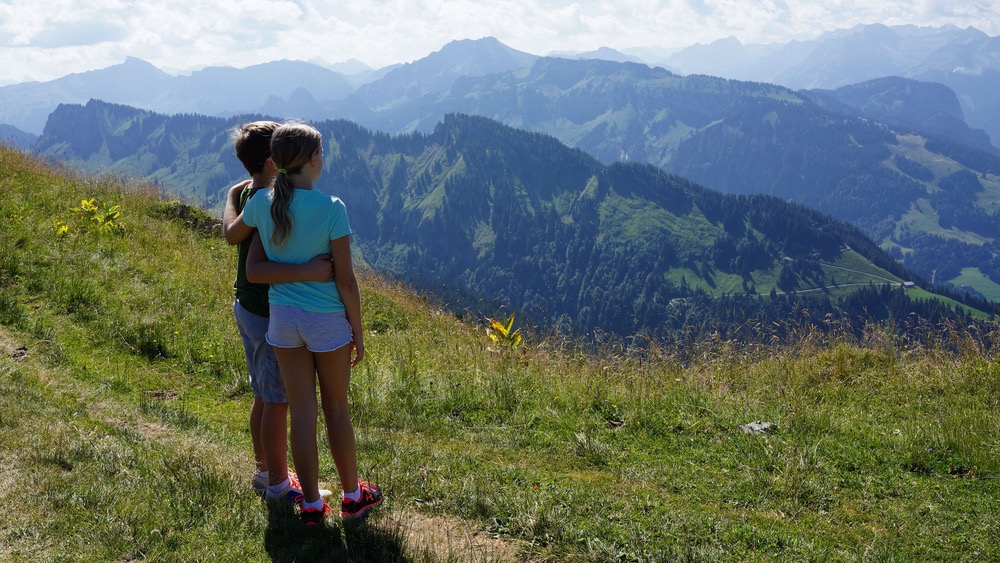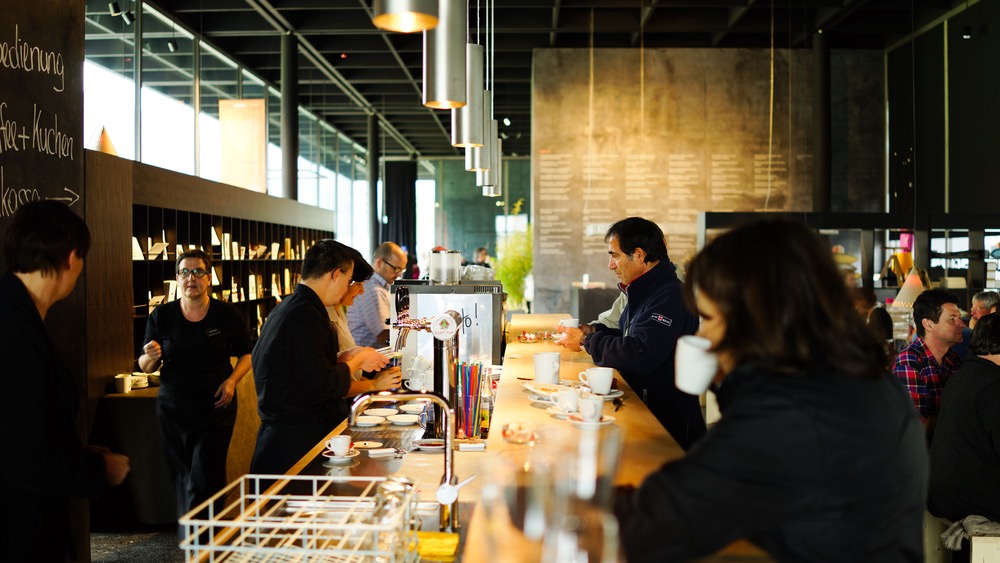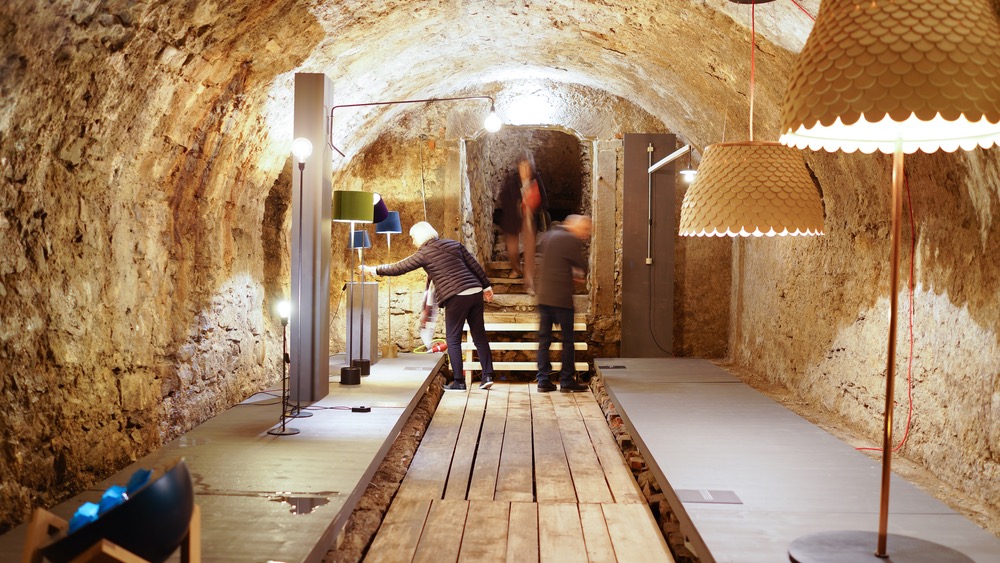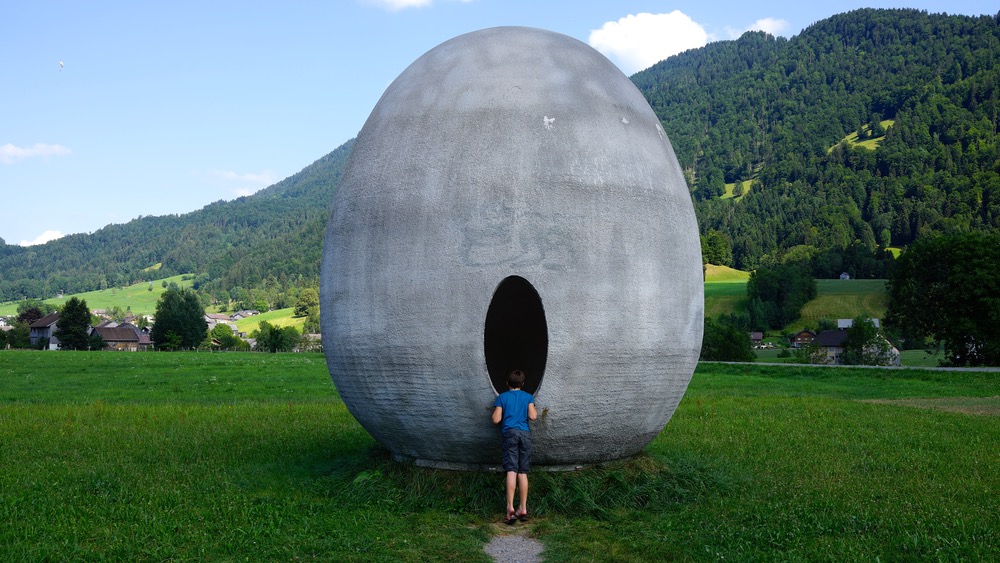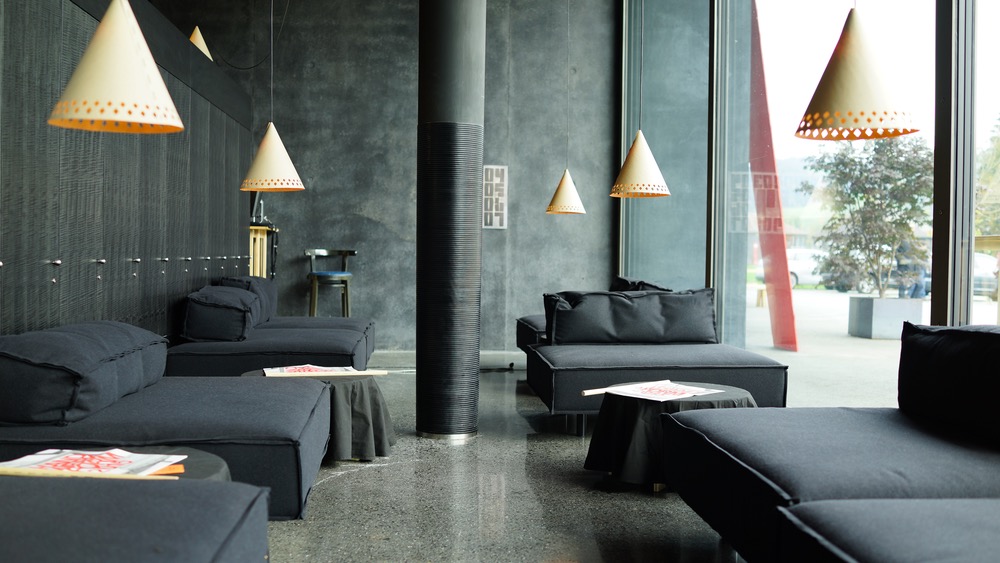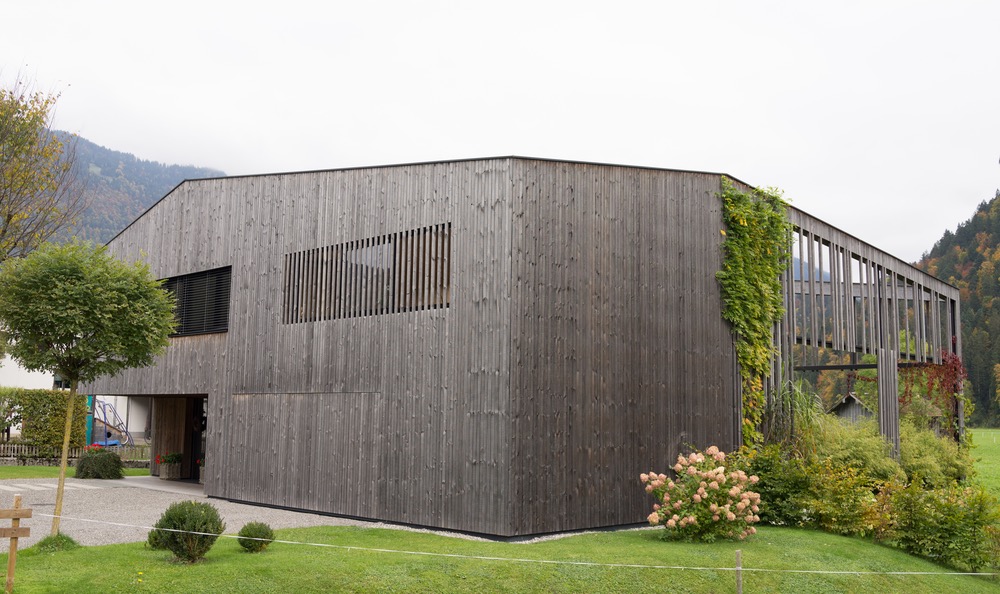 Throughout the year, farmers, dairymen, cheese makers, restaurants, inns, museums, railways, and tourist organizations participate in the Bregenzerwald Cheese Trail (KäseStrasse Bregenzerwald). The trail invites visitors to stroll through the villages of the Bregenz Forest and explore their traditional products through tastings, demonstrations, museum exhibits, and special events. One highlight of the trail is the Alpine Dairy Farming Museum in Hittisau, where participants can see the traditional tools and techniques of mountain cheese making.
What is remarkable about the Bregenz Forest is its preservation of quality, community, and local identity in the face of globalization. There are numerous examples around the world of economies based on small-scale family businesses in the fishing, textile, or farming industries that have disappeared as a result of industrialization, leaving behind fractured lands and villages. The Bregenz Forest region has managed to escape this destiny and has successfully expanded its global reputation as a producer, making the Bregenzerwald brand synonymous with excellence.
"Many Wälder, as we call the inhabitants of the Bregenzerwald, come back to the forest again and again," says Schedler. "Some go study in the bigger cities—to Vienna, Innsbruck, Zurich—but when they start planning a family, many come back. I think that when you are raised as a child in the country, it is hard to imagine raising your kids in the city. I was born and raised here in the Bregenzerwald, and as much as I like traveling, I could not imagine living in another place. There is nothing more beautiful than to march straight into the woods or onto a cross-country ski run right from your front door."
When visiting the Bregenzerwald, one will not only find a fantastically beautiful natural environment, but also experience the prospering of ancient traditions firsthand. "We honor the old, welcome the new, and remain true to ourselves and our home," wrote Gebhard Wölfle, a nineteenth-century Bregenz Forest poet. Therein may well lie the secret to the success of this region, which is well worth a visit.
— V —
---
More information on Werkraum Bregenzerwald can be found www.werkraum.at. Learn more about the area and the Bregenzerwald Cheese Trail at www.bregenzerwald.at and the Bus:Stop Krumbach project at www.kulturkrumbach.at.
Stefan Daiberl is a global artist specializing in woodworking and photography. Lauren Legé is a writer who concentrates on poetry and journalism; she is also a realtor in the Northwest Florida region. They traveled to Austria together in order to cowrite this story.
ARTICLE CATEGORIES