A Photographer's Life in the Luberon
By Sallie Lewis Longoria |
Photography by Jamie Beck
When Jamie Beck was just thirteen years old, she received a life-changing gift. Looking through the viewfinder of her mother's Honeywell Pentax 35mm Spotmatic camera, the young teen saw her future. In the frame, she could see beyond her life in North Texas to a new existence in New York City, a place where her dreams were a click away.
"It was pure magic," she said. "Finally, everything I dreamed, I could see through this little box."
After moving to New York and studying fashion photography at the Fashion Institute of Technology, Beck began her career assisting professional photographers and photo editors before working in-house for a fashion design company. Later, she freelanced for smaller magazines and independent designers.
In 2009, Beck launched her Tumblr site, From Me To You, as a way to show her archived film photos. This popular platform turned into Ann Street Studio, a blog named for the street in Manhattan where Beck and her creative partner, Kevin Burg, shared their workspace. The blog was widely followed, but it wasn't until 2011 that the couple's lives changed dramatically. That year, Beck and Burg cocreated the cinemagraph. Described as "living moments," this art form uses still images incorporated with a flicker of motion to express visually compelling stories.
"It was one of those once-in-a-lifetime moments where you become forever changed," says Beck. One year later, she and Burg got married while continuing to experience escalating professional success. Though they were shooting top models, collaborating with leading brands, and traveling to luxurious international destinations, Beck felt a gripping instinct to slow down and savor the journey. "It goes so fast, and we worked so hard that we never stopped to say, 'Hey, who are we, and what are we, and what do we want?" she admits.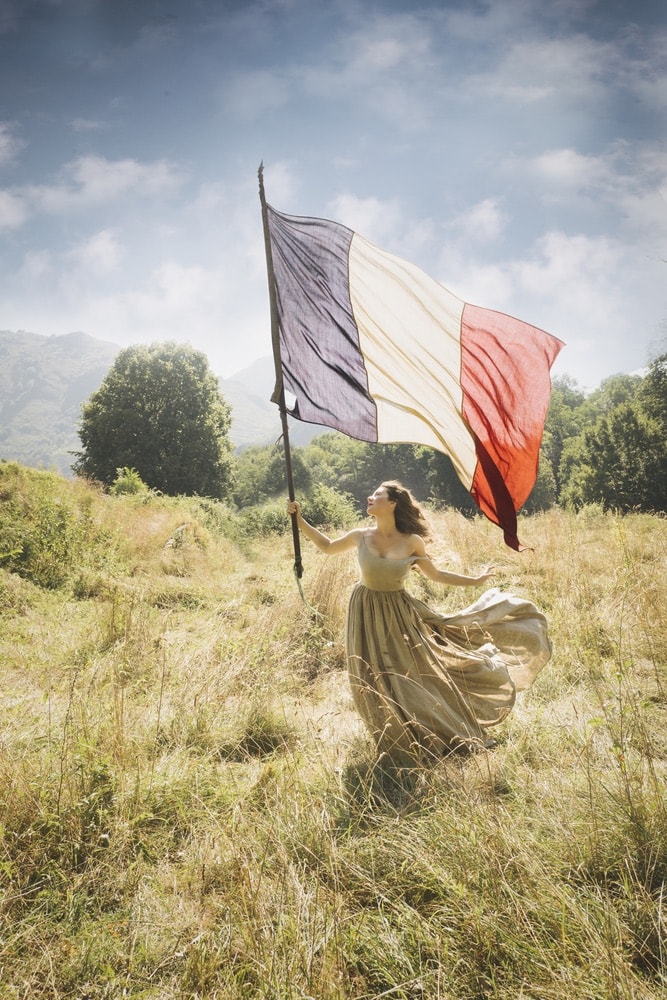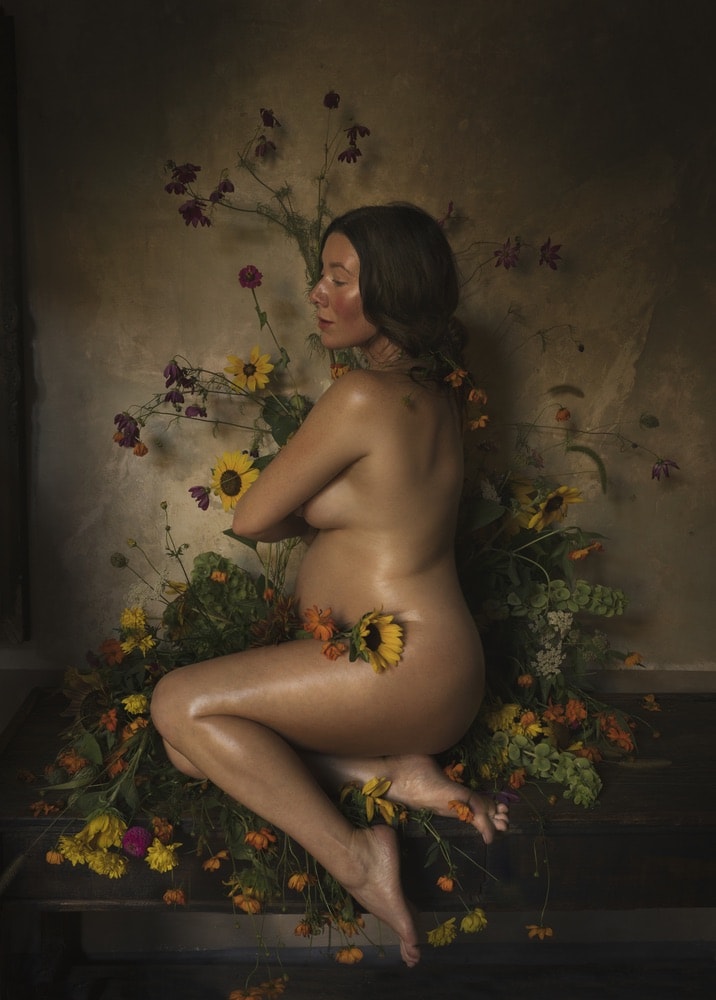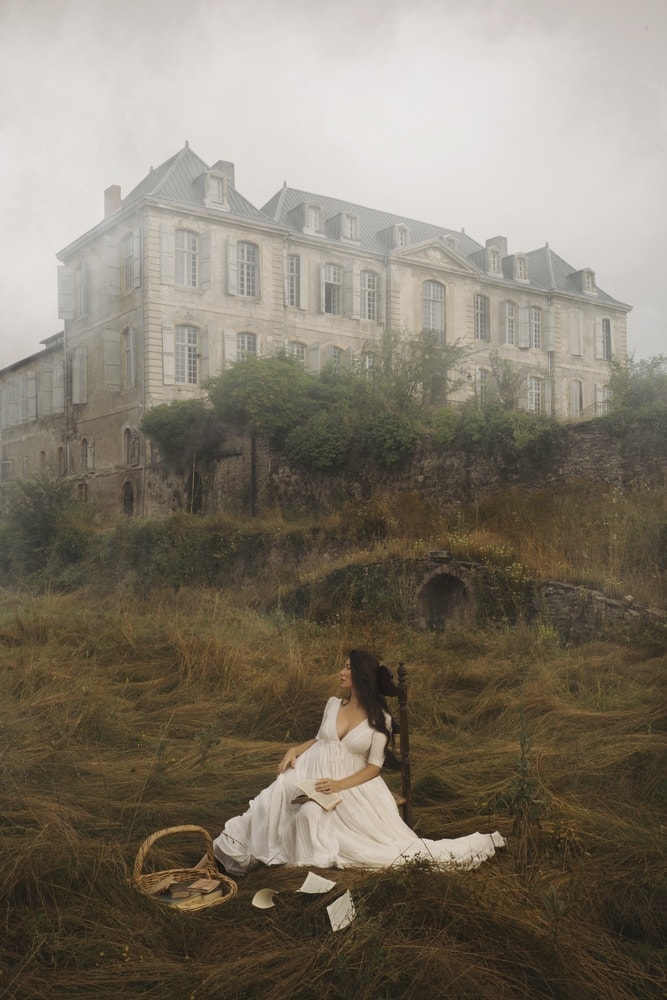 The impetus to make a change occurred after an ominous flight overseas in 2016. "I was on a plane that I thought was going to crash, and the first thought I had was, 'Great, now I'll never know what it's like to live in France,'" Beck recalls. On that flight, she made a promise that if the plane landed safely, she would follow through on her dream. One month later, it became a reality.
While Paris was the obvious choice to live in, for its classic heritage and artistic culture, Beck settled instead on a pocket of Provence called the Luberon, where she and Burg live in an old Roman town known for its large Saturday market, local pottery, and historic sundials.
"Living here has been the greatest gift," Beck says. "It is a real community, and I love being the weird American girl that's part of it." While the goal was to live overseas for one year, it has now been more than two, and the couple has no plans to leave. "Happiness is too valuable to us, so we are still here, just figuring it out one day at a time."
The apartment the couple rents was once part of a seventeenth-century mansion. Though small, the historic design and intriguing details are inspirational. Beck especially enjoys the French doors that overlook the garden and the royal-blue-and-white wedding crest frescoed on the bedroom ceiling. On the mantle over the fireplace, candles burn next to collected objets and Beck's journals, which are filled with recipes and pressed flowers. Best of all is the ethereal golden light that moves across the apartment throughout the day, marking the passage of time.
Happiness is too valuable to us, so we are still here, just figuring it out one day at a time.
In both miles and mentality, life in the Luberon is a world away from the frenzied streets of New York. Unlike Manhattan, the lifestyle there is not pretentious, nor is it motivated by money. Instead, life is marked by organic interactions, gratitude for Mother Nature, a commitment to hard work, and simple, everyday celebrations—all qualities that resonate in Beck's French photographs.
In her popular self-portrait series, Beck turns the lens on herself, carefully peeling away the layers of her American life to unveil a truer sense of identity. "Part of my journey moving to France was trying to break down who I had become during my life in New York," she says. Along the way, she has revealed a spiritual, poetic inner-self in communion with her deepest desires and emotions.
In addition to her romantic self-portraits, Beck has also created a portfolio of masterful still lifes that explore nature's many forms, from the seeds of a melon to the curved back of a snail's shell. Much like her self-portraits, these photographs are laced with symbolism.
Unlike her large-scale commercial assignments in New York, here Beck takes pleasure in making one photograph at a time, a process that can take four to five hours to style and shoot and an additional hour or two to edit. "I'm not shooting Karlie Kloss on the rooftops of Paris anymore, but I am still happy making photographs and discovering a new expression of life," she says.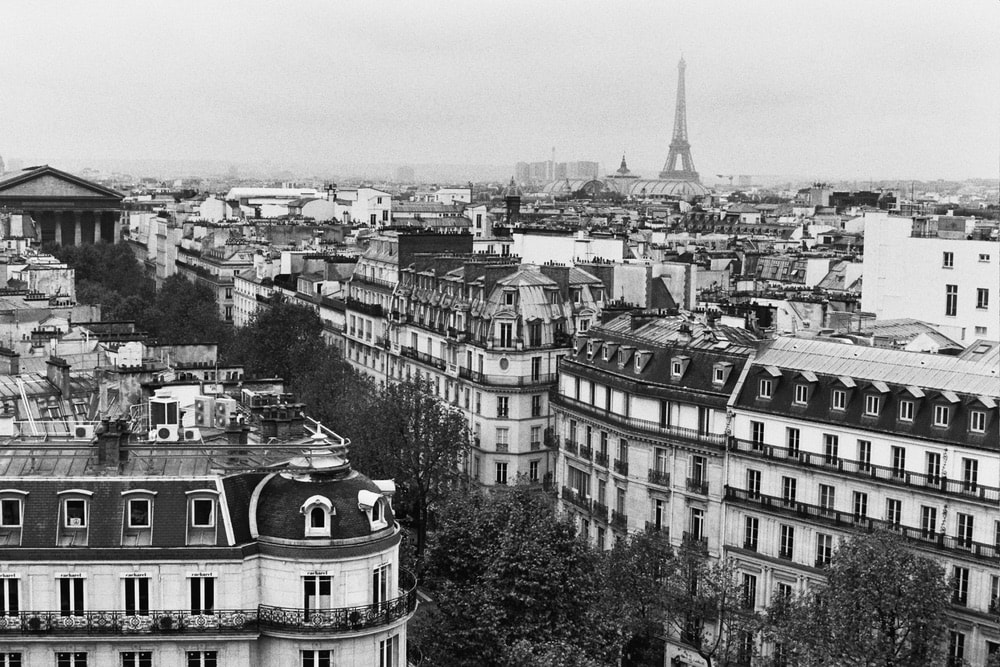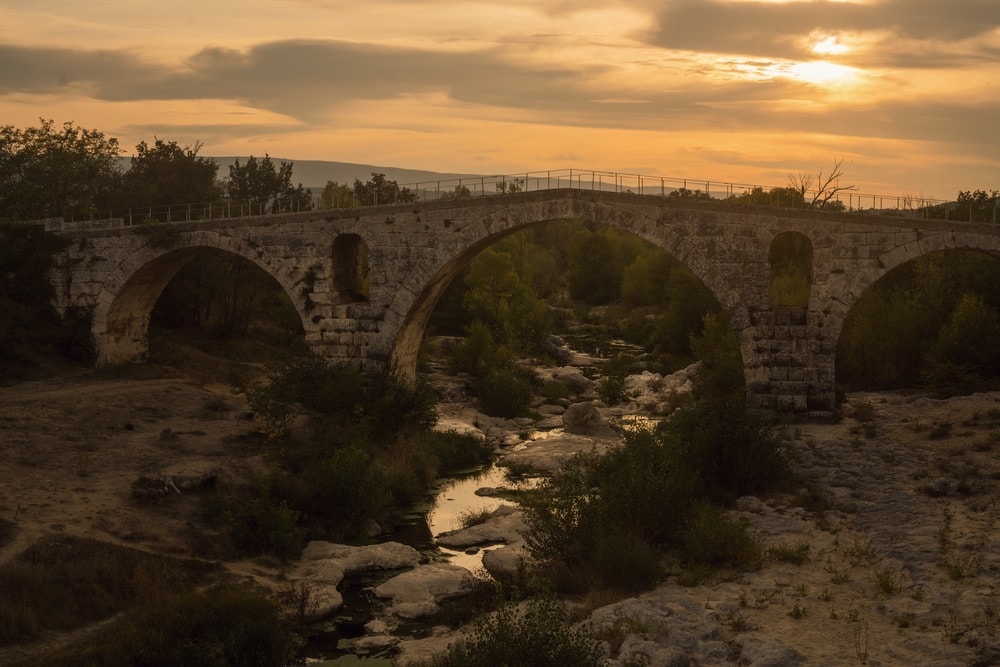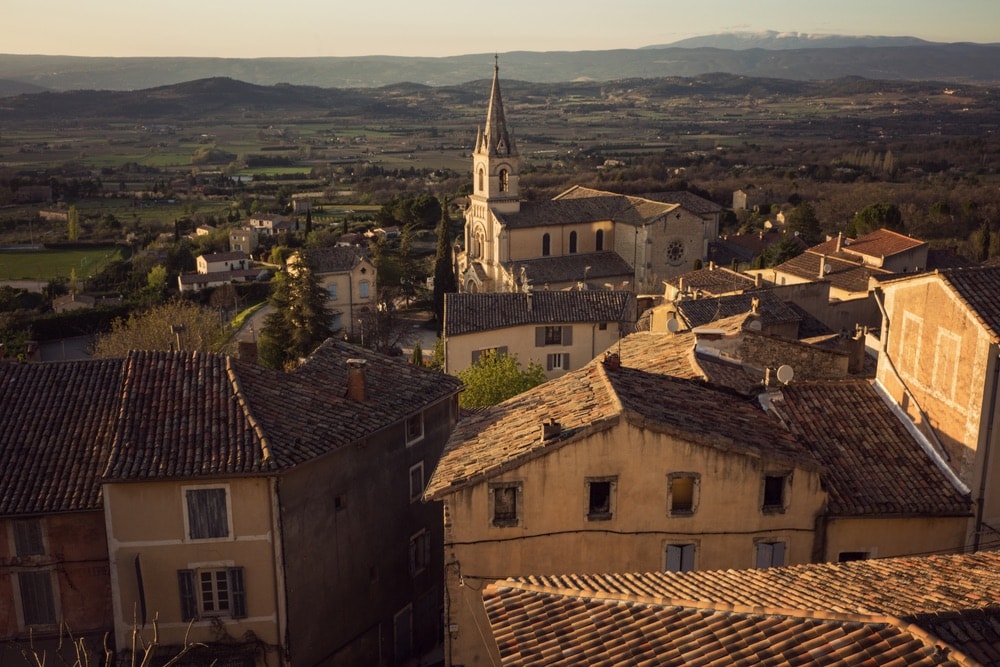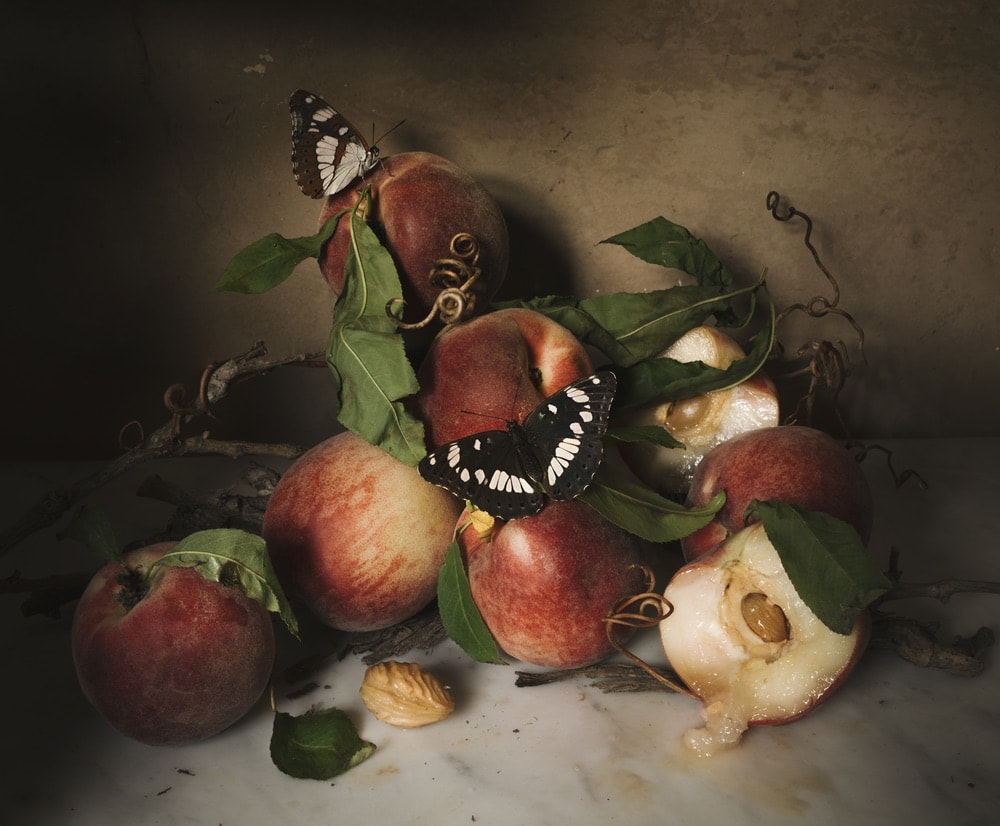 Since she moved to France, Beck's still lifes and self-portraits have captured the imaginations of her roughly 200,000 Instagram followers. Through the social platform, fans can live vicariously through Beck's day-to-day adventures and artistic processes. They can listen to French music at the Saturday market and smell the aromas of cheese, baked bread, and fresh produce. On early golden mornings, they can watch as she forages for flowers or stumbles serendipitously upon snails and bugs to use as props and characters in her photos. They can look on and marvel as she constructs the scene using museum wax, pins, and flower frogs.
Beck's photographs are styled with scrupulous attention to detail, from the volume of a bloom to the shadow of a leaf and the oily highlight of a sun-ripened plum. Her craft is not in taking pictures, but in making them. Countless decisions are made to create a harmony of light, a symphony of shadow, and a final image with striking authenticity.
Regardless of the subject matter, Beck's art has a way of making people stop and look. There is a feeling conveyed that life is not in the past or the future, but in the trembling beauty of the present—a lesson Beck has learned since moving to France.
"I love going on long walks in the country," she says. "It's pure magic to me to stop at a field of wildflowers. If you stand there long enough, you begin to see it totally come to life; a whole micro-universe is happening that most people never notice. I want to show people that." Be it the sweet juiciness of a summer peach, the fading light of a bygone day, or a butterfly that winged its way through her apartment window, Beck is interested in capturing the precious pulse of everyday existence. "I was so disconnected from that and the seasons in New York that I feel like a child again, rediscovering the magic of nature."
Her craft is not in taking pictures, but in making them. Countless decisions are made to create a harmony of light, a symphony of shadow, and a final image with striking authenticity.
As a young girl growing up in Texas, Beck spent most her childhood with her grandmother. Together, they picked flowering honeysuckle or caught caterpillars and watched them turn to butterflies. They rolled lemons under their feet for fresh lemonade and tended to the vegetable garden before making dinner. "It was never-ending discovery," Beck remembers.
Today, the artist's Luberon lifestyle is a reminder of those youthful moments. From her rustic Provence kitchen, she cooks every day with ingredients from the garden or local farmers. With time, she has mastered the art of a soft-egg omelet, the craft of homemade pasta, and the spongy texture of a French madeleine. As in her photographs, Beck's dishes are made with intention and detail.
From the kitchen to the studio, Provence's cycle of seasons is a constant inspiration to the photographer. "The autumn is spectacular," she shares. "The harvest, the tractors pulling buckets of grapes through town, the community feasts when all the comfort food comes back, like roast chicken and potatoes. The sky turns blue with fog, and the earth is lit on fire, the tourists are gone, and it's just perfect."
Although Beck left New York with the fear that her career might be forever changed, it didn't happen negatively. By sharing her journey with her growing Instagram community, she has inspired others to follow their passion, to take risks, to savor life's fleeting beauty, and to create with intention. In the process, her work has grown richer and deeply resonant, and brands have taken note. This year, Beck collaborated with local lifestyle brand Luxe Provence on a handful of limited-edition clothing items. Throughout the design process, she drew inspiration from the region's rustic beauty and earthy versatility, as evidenced through striped country linens and woven French tapestries. Her first dress, named Marianne for the French goddess of liberty, sold out within hours.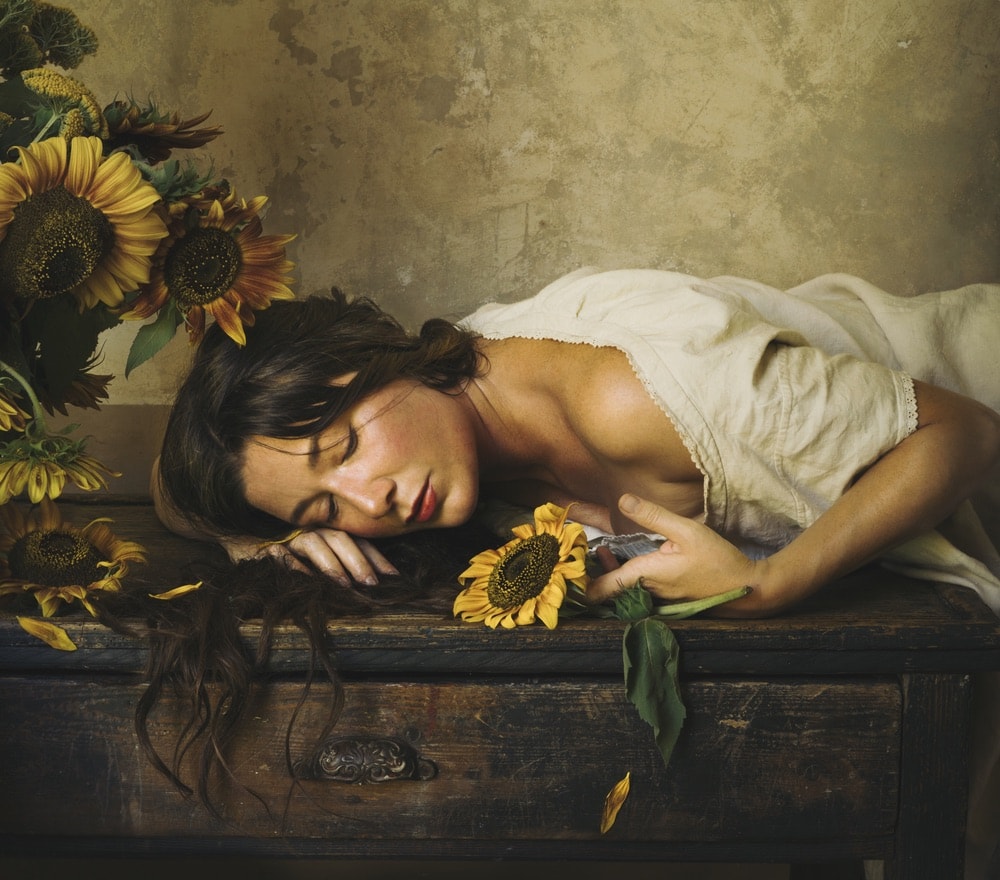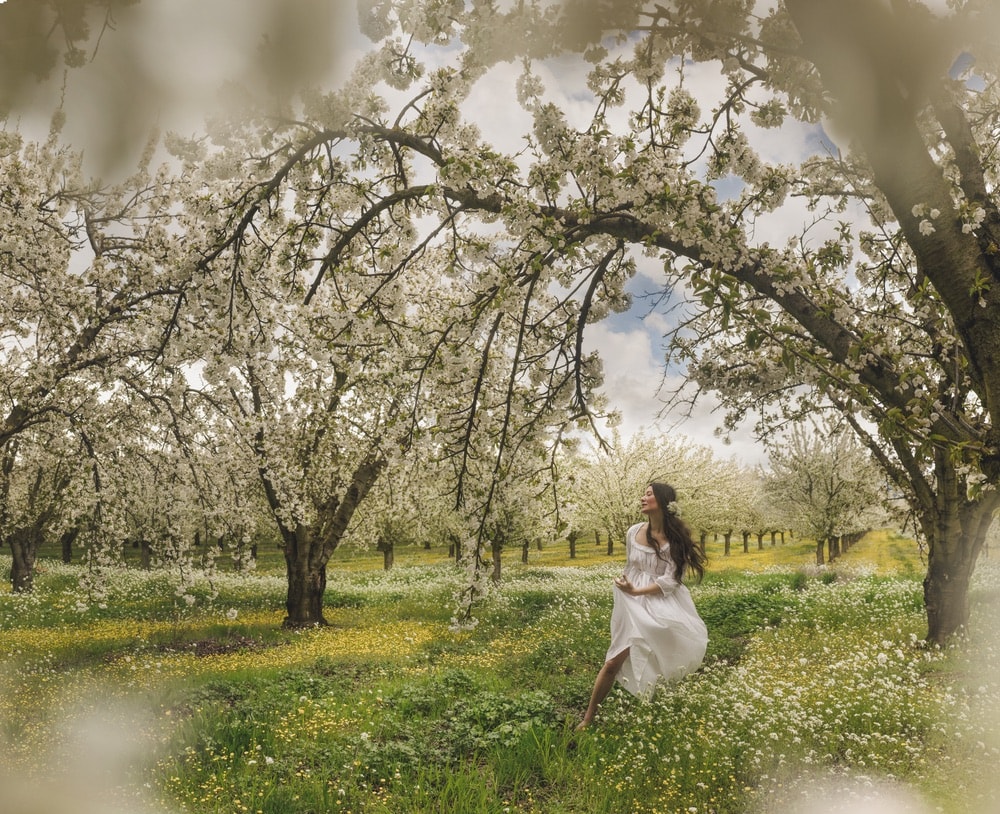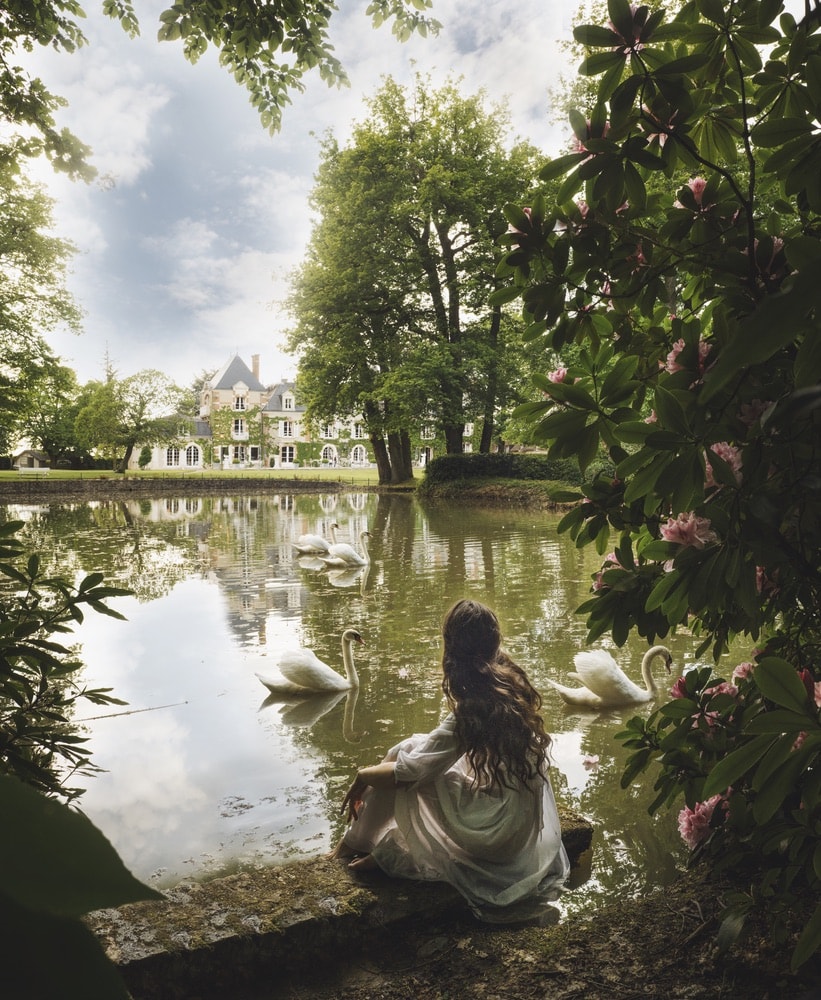 Additionally, Beck is at work on her first book about her life as a photographer and hopes to begin selling her photographs outside of private collections in limited editions.
Looking back, she believes her craft has guided her evolution and growth over the years. "In a way, the camera provided me my greatest freedom in life," she says. Photography freed her from Texas and New York before she was beckoned by the Luberon, where she thrives today in a newfound type of freedom.
Over the course of Beck's career, she has worked with countless cameras, yet her mother's Honeywell Pentax 35mm Spotmatic still travels with her. Picking it up as she did years ago, perhaps she sees the future anew. In the wake of her artistic rebirth, she and her husband await the birth of their first child, who is due on Christmas Eve. No doubt, life in the Luberon will change once again, with untold creativity and photographs to come.
— V —
---
Visit AnnStreetStudio.com to see more.
Sallie Lewis Longoria is a Texas-based freelance writer. She has a master's degree in writing from Johns Hopkins University and is currently at work on her first novel.
ARTICLE CATEGORIES