Pier Park Creates a Winter Wonderland
By Franco Grimaldi | Photography by Jessie Shepard
Pier Park has been reshaping life along the beach for visitors and residents alike for the past three years. Located one mile east of Highway 79, across from the Russell-Fields Pier in the heart of Panama City Beach, Florida, Pier Park is a Simon "Signature Project" serving as the premier shopping destination for Panama City and the entire Emerald Coast. Events built around family fun have been the cornerstone of its marketing vision and it has proven to be an effective strategy. "We're a Southern town and we're bringing the holidays to the beach. We have a hand-painted house where children can have their photos taken with Santa while giving their lists to him," said Felicia Cook, Pier Park's marketing director. "If you are new to the beach, you can buy your first surfboard at the famous Ron Jon Surf Shop, jog across the street, and catch a wave!"
Pier Park is unique in that it is one of the few shopping destinations in the country where shoppers can enjoy spectacular Gulf views and breezes at restaurants such as Jimmy Buffett's Margaritaville, Guy Harvey's, and Reggae J's Island Grill. "Overall Pier Park has held its own this year," added Cook. "We had the best spring break we ever had and, before the oil spill, the center's sales were trending up from the previous year. We are 100 percent occupied and with the anchor merchants—The Grand Theatre 16, Dillard's, JCPenney, and Target—Pier Park has a vitality not commonly found in retail these days." With performance expectations being exceeded since opening three years ago, many stores posted the highest revenues within their company-wide chains. The movie theatre consistently does very well during the holidays and this year promises to be even better.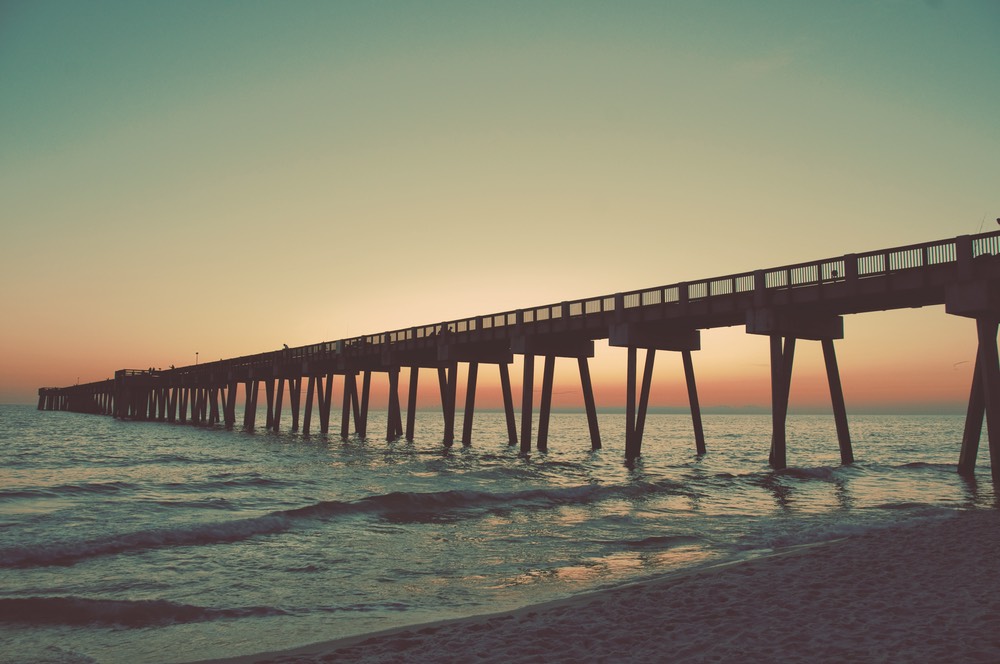 Having an appearance more like a small town, Pier Park is a lifestyle center with colorful Caribbean architecture, beautifully landscaped grounds, and numerous events held throughout the year that create a lively shopping environment. With over one million square feet of shopping, dining, and entertainment space, there is something for the whole family to enjoy. Pier Park is host to numerous events, road races, and parades throughout the year, many of which help to raise money for local charities.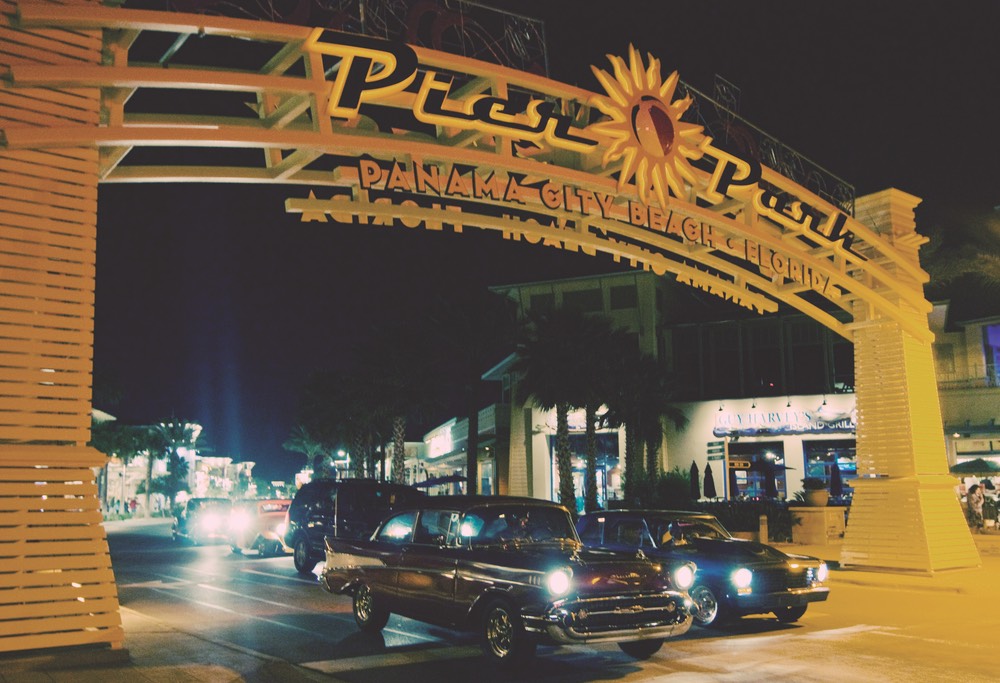 There are boutique-style specialty shops such as The Eye Gallery for the latest fashion in sunglasses and Déjà vu, offering designer sundresses and beach accessories. And the outfit wouldn't be complete without a great pair of shoes or boots from Feathers Shoe Boutique. Along spacious sidewalks that lead to the beach, enjoy restaurants with live music and small eateries such as Hofbräu Beer Garden and Red Brick Pizza.
What boardwalk revelry would be complete without amusements? Thanks to the personal touch of Jenny and Teddy Meeks, Pier Park is host to a collection of old-fashioned amusement rides complete with a replica of the Ferris wheel that lit up the old Miracle Strip Amusement Park for three decades. The vintage pieces of merriment have infused the center with loads of fun and an authentic feeling of boardwalk vacation life. Currently the Meeks are campaigning to return the original Miracle Strip roller coaster to Miracle Strip at Pier Park.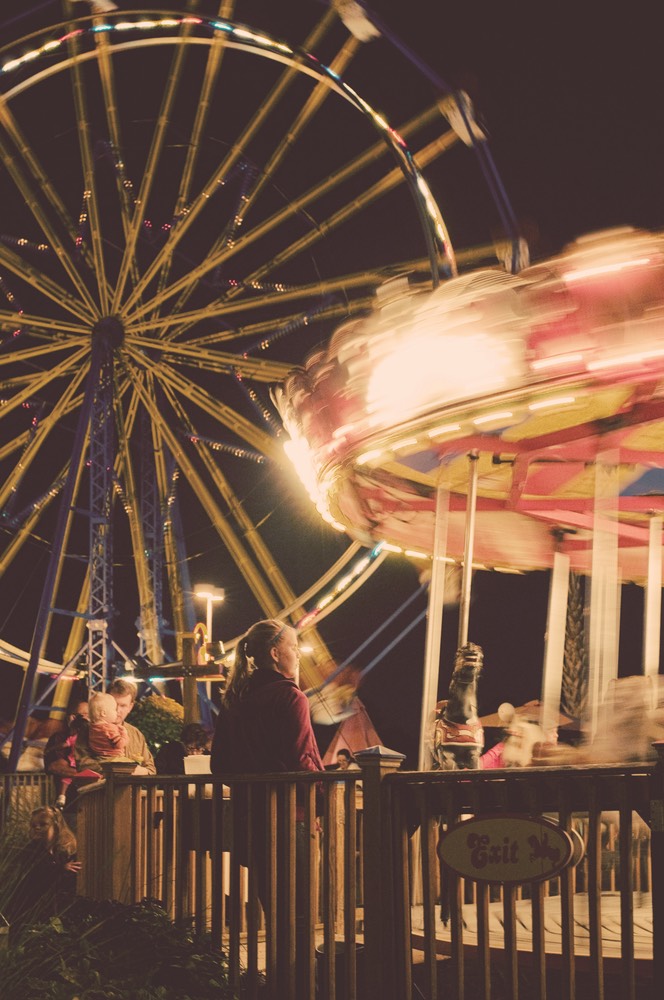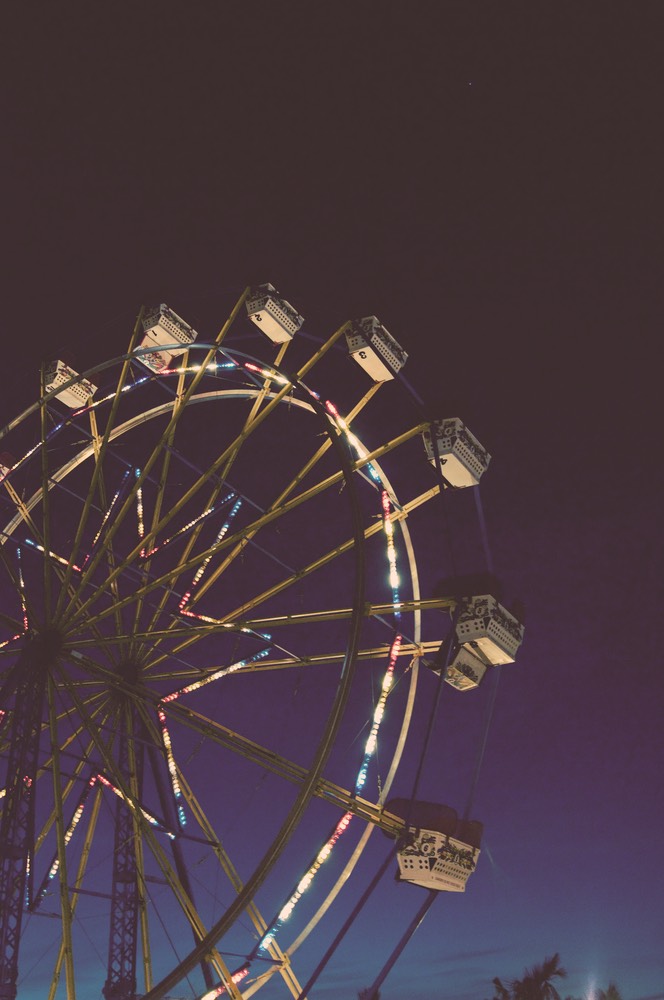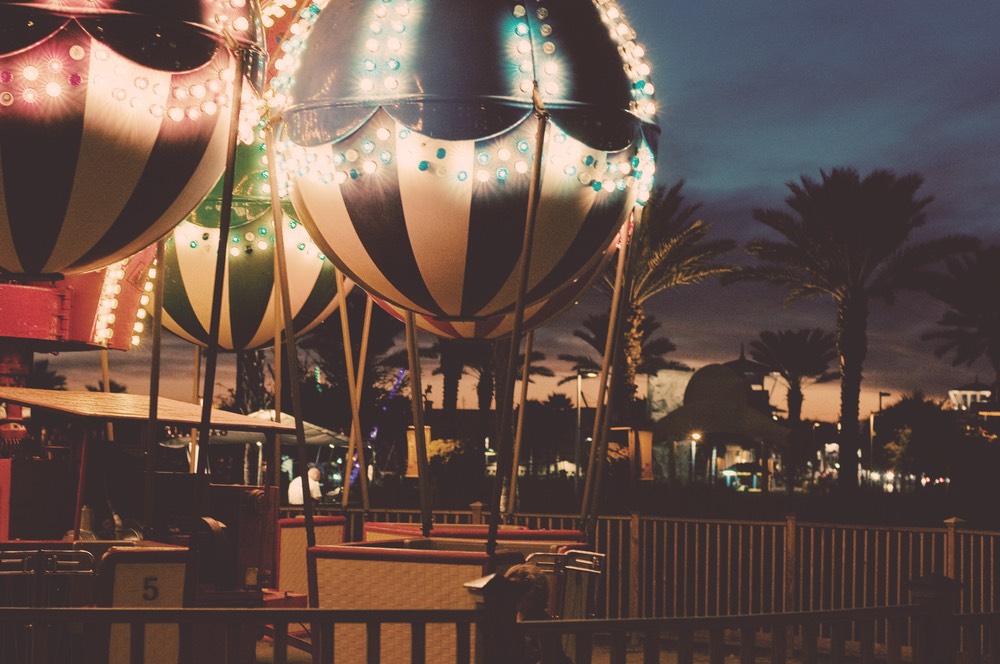 Adjoining the west side of Pier Park is the city's Aaron Bessant Park, Panama City Beach's premier festival spot offering nature trails and a grass amphitheater, which plays host to annual crowd pleasers such as the three-day spring favorite, the Seabreeze Jazz Festival, and Pier Park's annual "Summer Concert Series." And remember, your dog is welcome to these events, too, because we all know that he is man's best friend!
This season enjoy Santa's arrival and the tree lighting ceremony on November 26 and the Christmas Parade on December 11 at 5 p.m. Bring the whole family out this New Year's Eve and experience the kids' beach ball drop at 8 p.m. and a countdown fireworks display at midnight with lots of family entertainment throughout the evening. "Our Christmas parade is very well attended thanks to the Optimist Club. Our Festival of Trees is partnering with Panama City Rescue Mission again this year," added Cook.
— V —
---
Calendar of Events
November 26
Black Friday Sales
Santa's Arrival and Breakfast 9:00 a.m.
Santa House opens following Breakfast
Tree Lighting 6:00 p.m.
December 4
Run for the Redfish Half Marathon 8:00 a.m.
Friends of Bay County Animal Rescue 11 a.m. to 4 p.m.
December 11
Panama City Beach Christmas Parade 5:00 p.m.
December 31
Family Celebration with ball drop countdown to follow 5:30 p.m.
ARTICLE CATEGORIES