By Anthea Gerrie
Joint replacements undreamed of years ago, surrogates for mothers too precious to take time out to give birth to their own babies, and tinted-glass windows to confound the paparazzi ... All items of choice for high maintenance celebrities today—and all the more so if they happen to be prize racehorses.
Cutting-edge orthopedic surgery and state-of-the-art reproductive technology are just two specialties at Rood & Riddle Equine Hospital, one of the most acclaimed veterinarian practices in Kentucky's thoroughbred country. But, when it comes to providing their most valuable patients with stalls fitted with smoked-glass windows to obscure their identities, it's more than just pampering—it's also what the sheiks, royals, and tycoons who own many of these top-performing racehorses expect.
"We've had photographers peering over the fence with long lenses," confides Whitney Fields, marketing coordinator for the practice, emphasizing that discretion is paramount as we walk past those stalls which, like their less-obfuscated neighbors, are not labeled with the horses' names. It's widely known that top horses are regularly booked into Rood & Riddle—after all, partner Larry Bramlage has been described as the USA's most sought-after equine surgeon—but the practice couldn't possibly confirm who they are.
Unless, that is, the former patient is named the Comeback Award winner of the year, like the 2016 World Grand Champion Fine Harness mare, Tempt Me, whose owner permitted her astonishing recovery to be documented last year. Rood & Riddle gives this award to client horses who have overcome medical issues and gone on to perform at the highest level, and after colic surgery in 2015, Tempt Me ran undefeated in two categories the following year. When pressed, the practice owns up to having seen thirty of the past thirty-three Kentucky Derby winners.
Doors once firmly closed to the public have recently been opened by appointment to horse enthusiasts. The state-of-the-art facilities include all the specialist departments you would expect of a human hospital—from a neonatal ICU to an isolation ward, not to mention the vast barn of a diagnostic area housing giant X-ray machines, an MRI scanner, endoscopy devices, and an ultrasound unit. When looking around, it's hard to believe that Bill Rood and Tom Riddle launched their practice out of a garage in 1982. "They didn't have a facility. They were ambulatory vets who would go out to the farms to see the horses," Fields says as she shows me around the practice, which now employs fifty-eight veterinarians.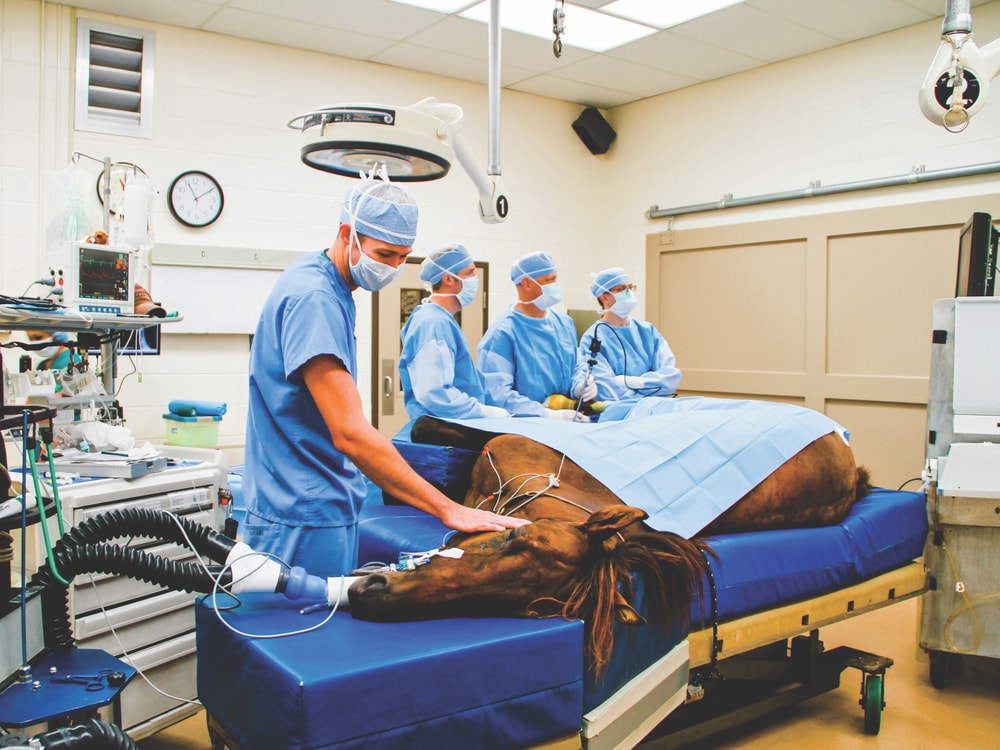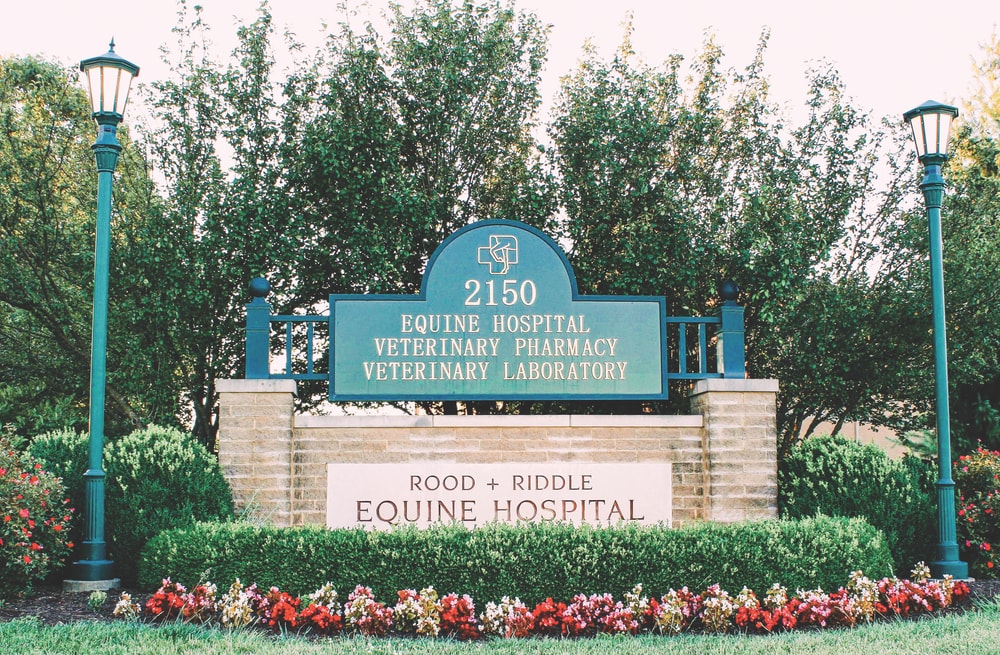 She explains that since the building that now houses the reception area and consultation offices went up in 1986, the practice has extended to nine barns accommodating 140 inpatient stalls and additional "cabanas" for outpatients. Some thirty thousand horses were seen last year, and of the 7,600 admitted, two-thirds underwent procedures, the majority of them elective.
"The majority of surgeries we do are orthopedic and can be done as much to prevent the degeneration of a joint as to treat an injury," explains Dr. Bramlage as we move into his inner sanctum. "This is important because horses grow faster than people, arguably a hundred times as fast, so disruption in the growing of the bone is much more common." Keyhole surgery has taken much of the risk out of operating, he adds. "Equine arthroscopy has led the charge in veterinary medicine because it is so good for the horse. It has moved surgery from being a last resort to the frontline treatment and can actually prevent arthritis from occurring."
"Equine arthroscopy has led the charge in veterinary medicine because it is so good for the horse. It has moved surgery from being a last resort to the frontline treatment and can actually prevent arthritis from occurring."
The minimally invasive procedure also makes injury repair much faster, safer, and more desirable for owners. "We do a lot of removal of chip fractures in young horses who are destined to go to the races," Bramlage says, "because the buyers demand that the horses be clean and that their problems be taken out before they start.
"We can't prevent a horse breaking a leg, but the number of fractures has gone down because we have better diagnostics in our X-ray machines and MRIs than we did fifteen years ago. We can diagnose stress accumulation that comes with training, when the overload that strengthens the horses' legs can get out of whack." The problem, he explains, is that a horse's heart and lungs "train so fast that the bone has trouble keeping up. While humans need to focus on improving their cardiovascular system in training, the limiting system in horses is the skeleton."
Today, Bramlage's big concern is the harm done by bisphosphonates, an over-prescribed drug class that has also raised alarms in humans advised to take them for osteoporosis. "I don't like them and wish we hadn't seen them," he says of medications horses have been prescribed for pain and inflammation that can't quite be pinpointed. He believes bisphosphonates delay healing. "They disrupt the horse's normal coping mechanism, and while they may help bones get denser, they don't help them get stronger." This and other insights have been shared with professionals from all over the world in Rood & Riddle's auditorium, where vets come annually to catch up on the latest equine research. Last year alone, professionals from Bahrain, Norway, Australia, Brazil, and England, as well as all over the US, were represented at the equine upper airway symposium, which is held here every February.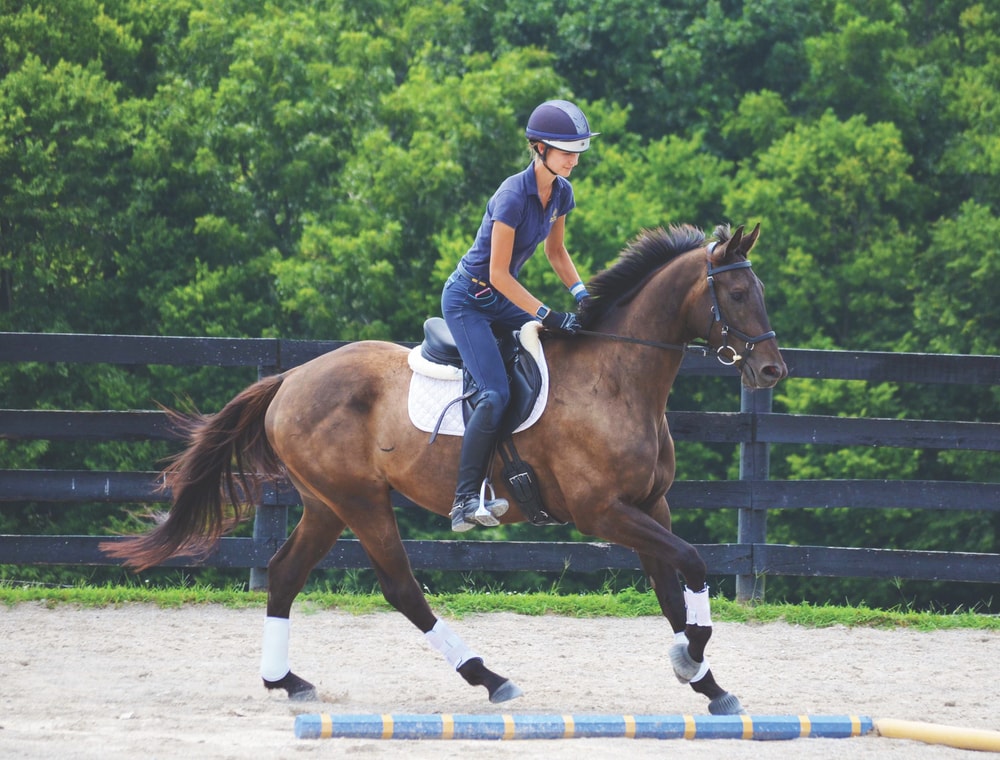 Reproductive medicine, the subject of its own annual symposium at Rood & Riddle, is another cutting-edge area of expertise. The practice boasts a register of three hundred brood mares ready to receive embryos transferred from competition horses whose time owners consider better used continuing to jump and show while their foals are gestating. When embryo transfer fails, Rood & Riddle is one of very few practices offering oocyte aspiration, in which the precursor of an egg is removed from a mare's follicle and shipped to a sperm lab for fertilization.
Rood & Riddle is also an enthusiastic advocate of second career opportunities for thoroughbreds; as a breed, they are considered highly intelligent, not to mention light and speedy. Stud duty is an obvious progression for high performers, but even thoroughbreds who have not won major prizes have fine potential as sport and show horses, and the practice awards an annual trophy to horses that have proven themselves to be masters of reinvention.
— V —
---
Anthea Gerrie is based in the UK but travels the world in search of stories. Her special interests are architecture and design, culture, food, and drink, as well as the best places to visit in the world's great playgrounds. She is a regular contributor to the Daily Mail, the Independent, and Blueprint.
---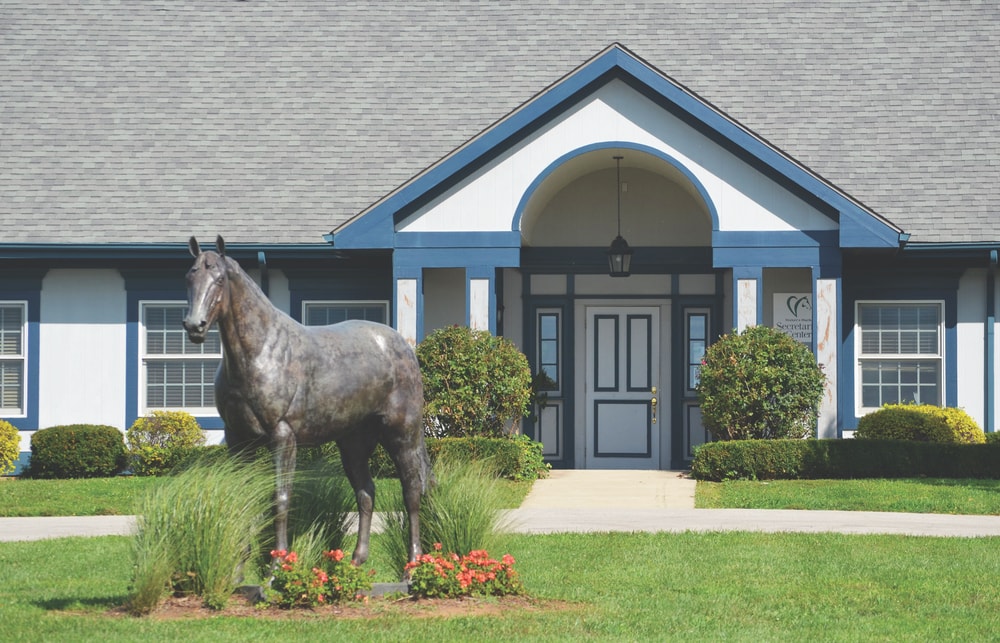 If You Go ...
Rood & Riddle is one of two cutting-edge equine practices opening its doors to visitors via Horse Country, an initiative to help horse lovers and fans engage with those who interact on every level with Kentucky's magnificent steeds. Also on the list are horse nurseries, studs, and reschooling centers; all tours are by appointment only via VisitHorseCountry.com.
The following are highly recommended:
Mill Ridge Farm
A tour of this stunning farm is pure joy. Price Bell describes Mill Ridge as a place "where we see foals from their first day in the nursery all the way through kindergarten." (Price is a sixth-generation horse nurturer whose grandmother, Alice Headley Chandler, was the first woman to raise an Epsom Derby winner in Kentucky.) Mares give birth here and spend precious time with their foals who are then socialized before many go on to the yearling sales and a new crop of baby thoroughbreds emerges. Expect some up close and personal nuzzling time over the fence as well as a thorough rundown on how prize racehorses are reared.
Maker's Mark Secretariat Center
This charity based in the Kentucky Horse Park helps retrain and rehabilitate thoroughbreds to have second careers after the track if they are not ready for retirement. Many help with a variety of emotional and physical issues through equine therapy, aid young riders learning to jump and negotiate obstacles for the first time, or become family pets. The aim is to find a new lease on life and a loving home for each one.
ARTICLE CATEGORIES