by tori phelps | photography courtesy of Malmberg studio
Photographer Robert Malmberg's pandemic project, a wallpaper collection based on his popular fine art prints, is being praised in the design world thanks to equal parts ingenuity, instinct, and impeccable timing.
He's not good at sitting still. While most of us were clocking marathon TV sessions at the height of the COVID-19 pandemic, Malmberg tasked himself with creating a distinctive product for the design trade he'd come to love. The result of his self-appointed artistic challenge is a wallpaper line that has not only garnered commercial success and industry rave reviews but also stands as a blueprint for turning a proven talent into an entirely new enterprise.
And he did it all while making a thousand-mile move (see "not good at sitting still" above).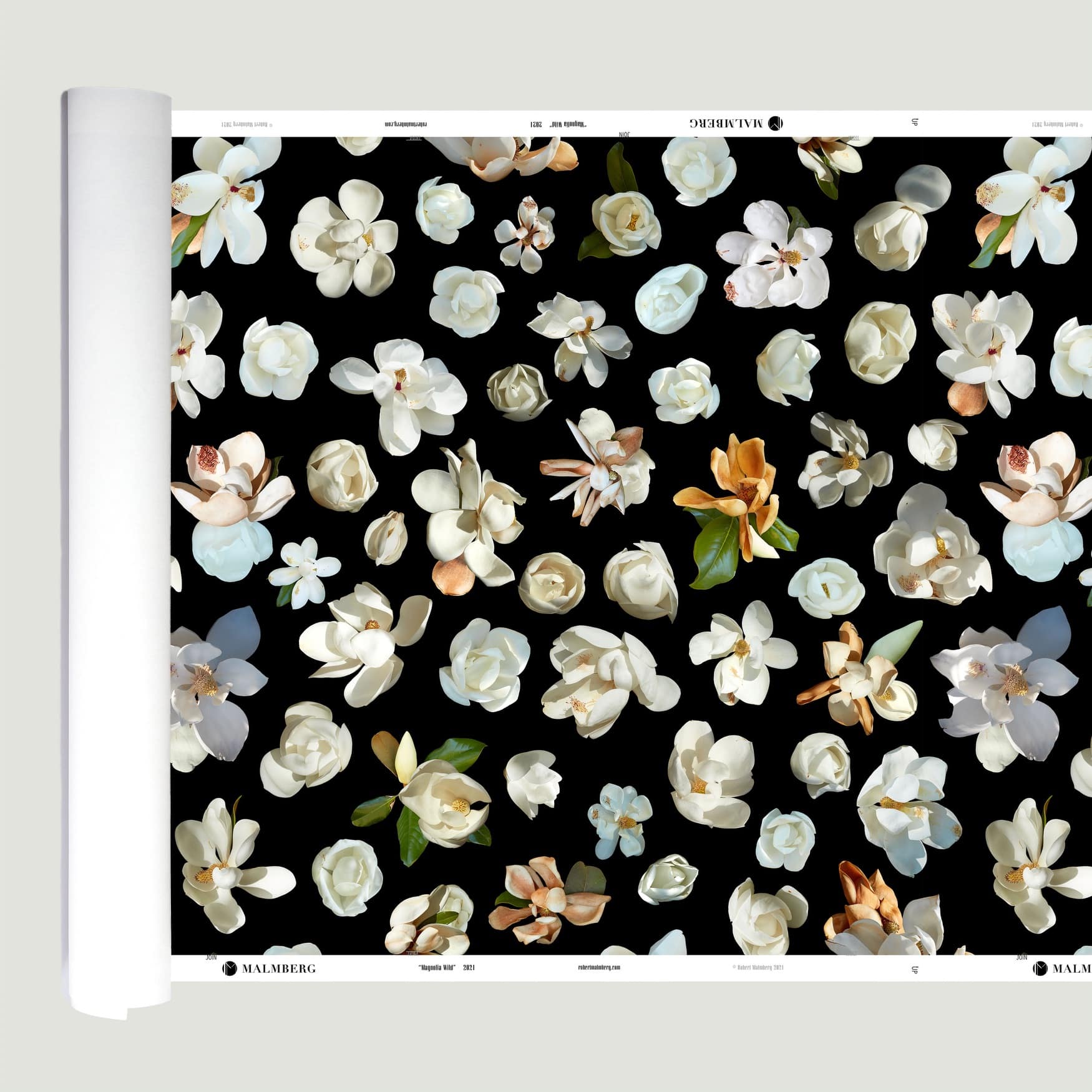 A Pensacola, Florida, native, Malmberg had lived and worked in New York City since graduating from California's Brooks Institute of Photography fifteen years prior. He'd recognized photography as his calling since his teens, so he tackled the NYC art scene with the knowledge that, since failure wasn't an option, he'd better work darn hard. It paid off. He found work assisting fashion photographers and began showing his fine art photography in galleries. After just a couple of years, Malmberg opened a Brooklyn studio for his commercial and fine artwork while also selling photos to interior designers. The latter quickly proved to be more than just a sideline, so he built a website around his fine photography prints where designers could search by theme, color, location, and other criteria to select original images for their projects.
He had achieved a rare level of artistic success. Then came 2020.
Like everything else in New York City, his studio shuttered early in the year. Initially, he intended to hunker down and wait out the pandemic, but paying rent on an unused studio month after month galvanized him to make a plan for the next chapter of his life.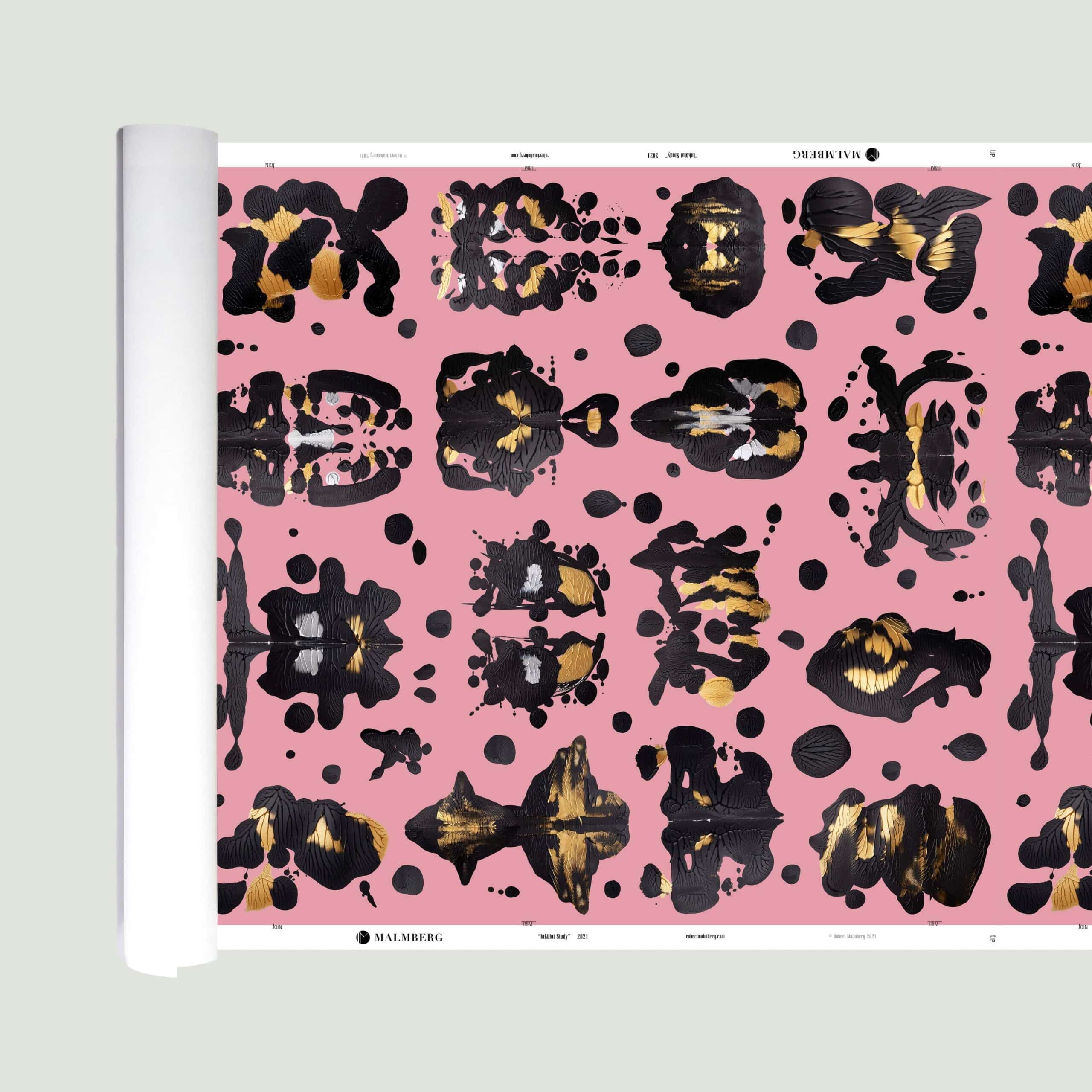 His print sales had spiked during COVID when so many people started revamping their homes, and he wondered what further contribution he could make to interior design. In a lightbulb moment, he hit upon wallpaper as the answer. "It made so much sense," he says. "It's basically an endless canvas—artwork in a very real sense. And the idea of incorporating my fine photography into these patterns really clicked for me."
Another thing that clicked was the decision to go home. As much as he had enjoyed his years spent in New York City, Malmberg and his wife, Wendy, craved both the family and the weather they loved on the Gulf Coast. A return to Pensacola was clearly the right decision personally, and it breathed new life into him professionally as he reimmersed himself in the southern coastal environment. Soaking up familiar yet somehow novel wonders inspired multiple wallpaper patterns, including Man O' War and Magnolia Wild, an "ode to the region" comprising more than ninety still life photos of magnolia flowers in different phases of bloom.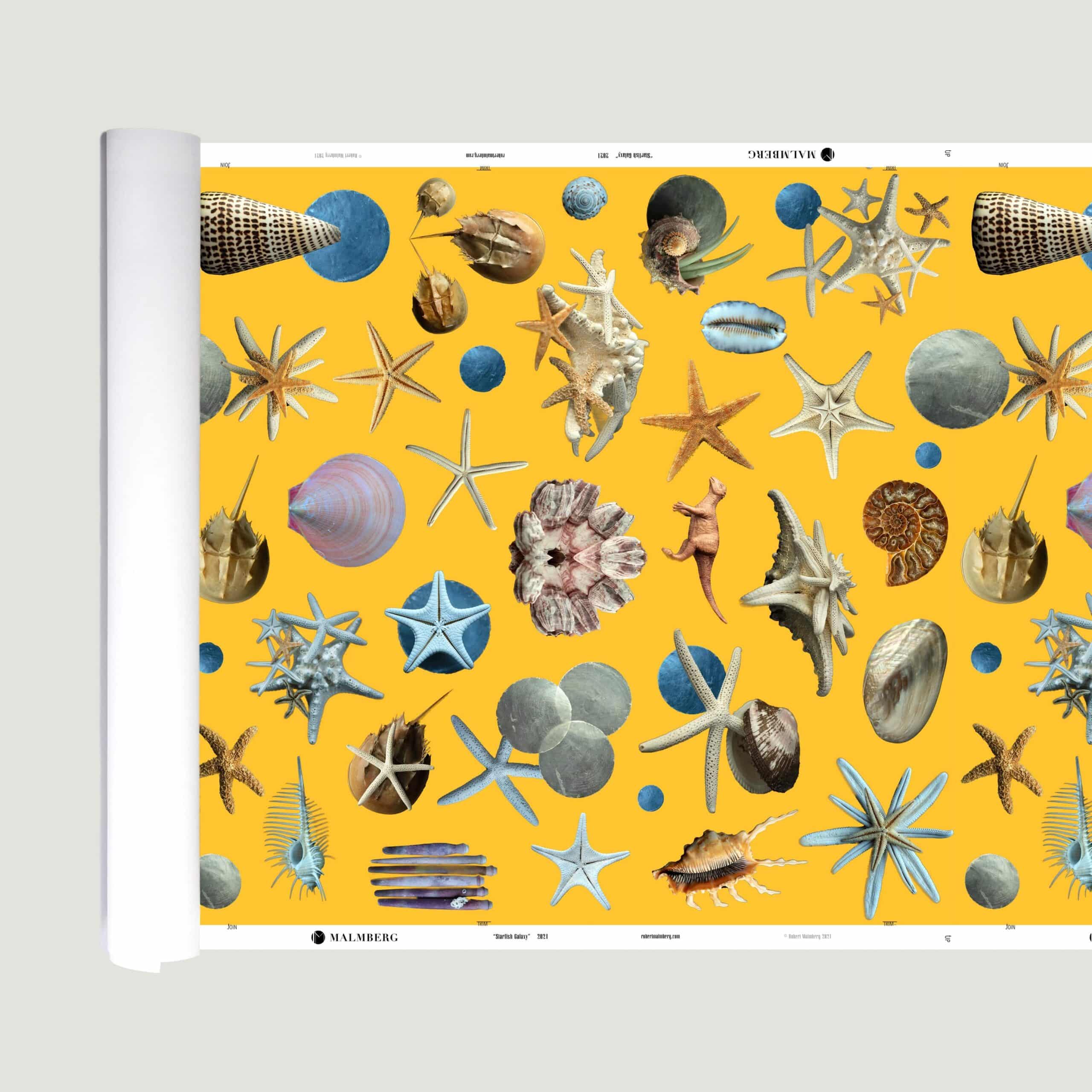 The same perseverance that allowed him to break through as a successful photographer helped him (eventually) produce the kind of wallpaper to which he was proud to attach his name. After much trial and error, including a peel-and-stick flop that nearly ruined a wall in his new house, he discovered a manufacturer in Connecticut who uses thick, nonwoven vellum paper that feels like a museum-grade print. "It's stunning," Malmberg says of the quality. "And I love that it's printed in the US."
The initial collection debuted in March 2021, its near-perfect timing landing in the first wave of what has become wallpaper's comeback story. The line's striking aesthetics, blurring the lines between photography, mixed media, and interior design, marked it as a standout from the beginning. He describes the patterns as maximal but contends there's something for everyone. The response so far indicates that he's correct. He's partnered with showrooms in New Orleans, Chicago, and Miami to carry the brand, and it's been featured in Architectural Digest, The Washington Post, and Interior Design magazine. What's more, high-end designers—even those whose work is typically minimalist—are fans of the wallpaper, too.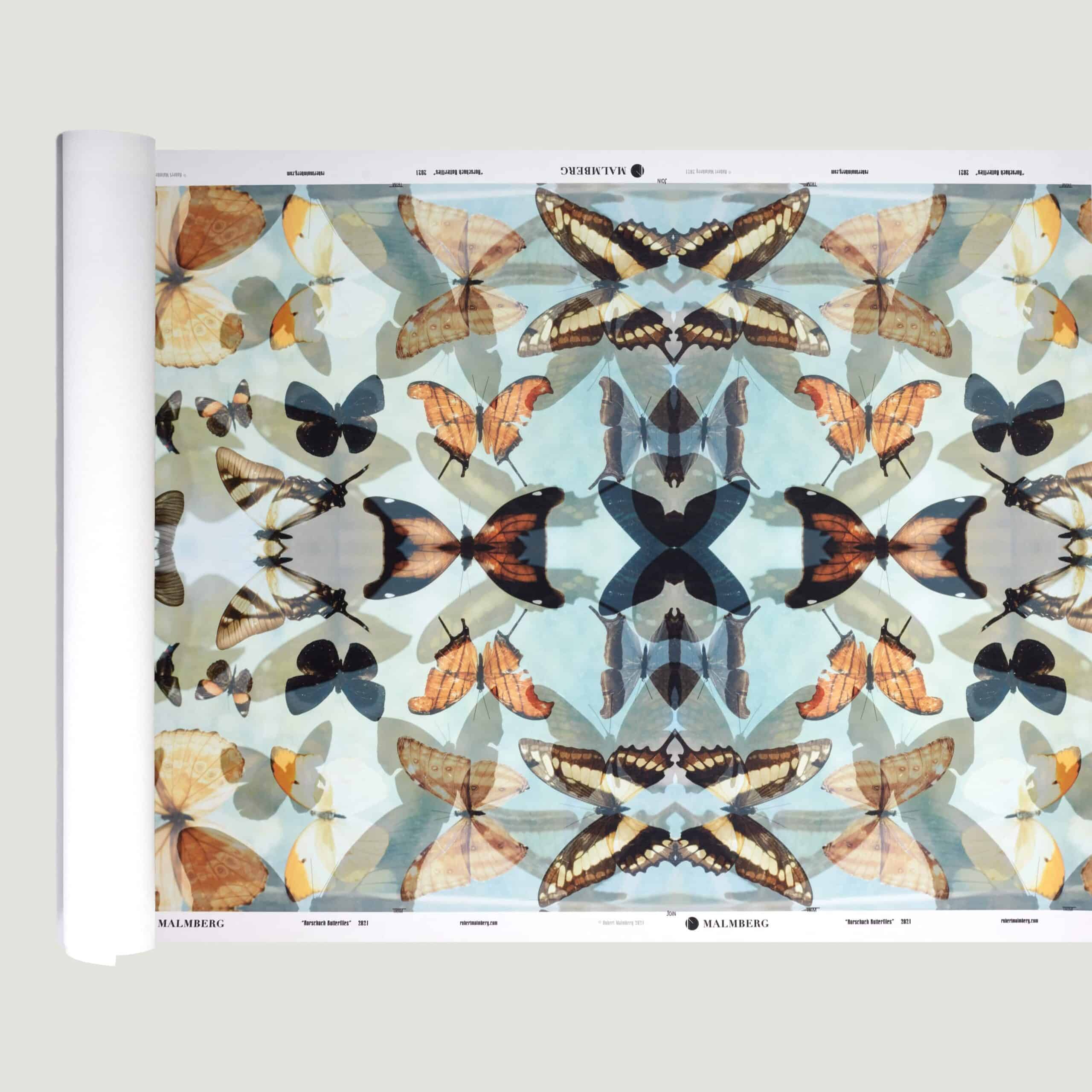 The reception has been humbling as well as gratifying. "It was a gamble," he says of the decision to veer into unfamiliar territory. "When you throw your work out into the world, you never know how it'll be received. But the number and quality of designers who've reached out to me have been really encouraging."
So encouraging that he continues to design new patterns using the same "working backward" technique responsible for his initial offerings. In his process, Malmberg becomes inspired by a theme and then either searches his archives—filled with the millions of photos and negatives he's snapped over the decades—or shoots a new series of images to fulfill that inspiration. Then he simply plays in his studio, experimenting with lighting conditions and layering until he's satisfied with the result.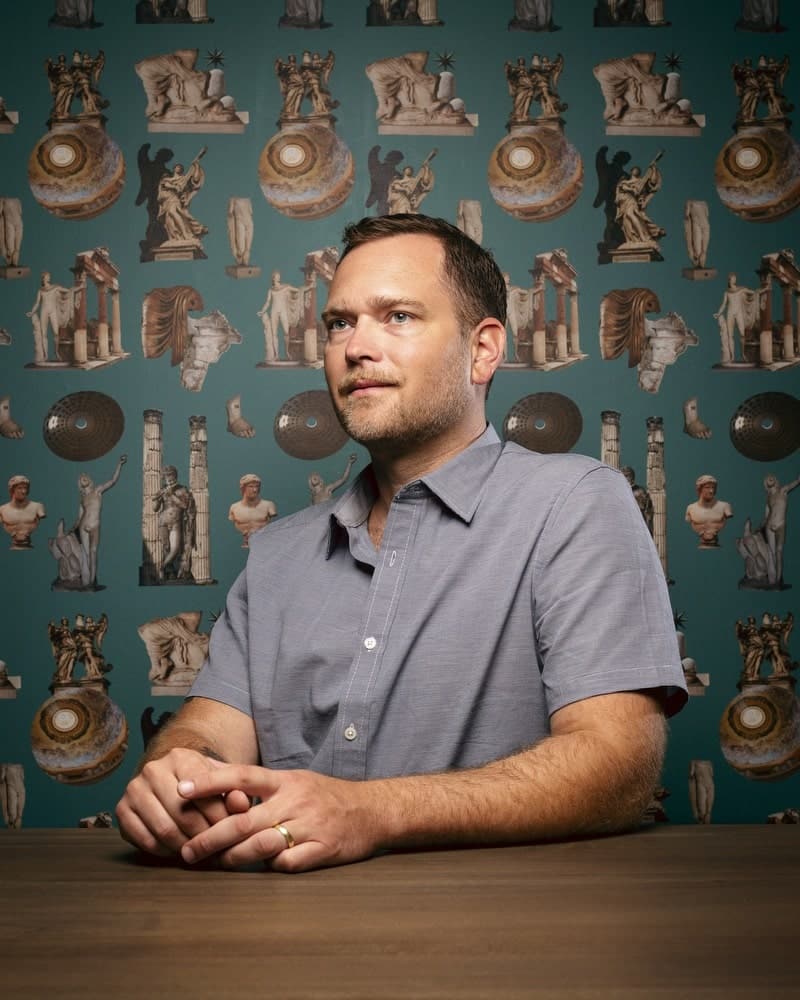 Although walls were the first target of this new design venture, Malmberg recently announced that his patterns soon will be available as textiles, primed for furniture coverings, curtains, pillows, bedding, and more. The idea isn't new—it's been in the back of his mind since the wallpaper launch—but he didn't want to do too much too soon. With the wallpaper line firmly established, though, it seemed like the ideal time to introduce this second element.
Longtime fans will be glad to know that these additions to Malmberg's repertoire haven't edged out more traditional work. Commercial projects and limited-edition fine art prints keep him grounded in the craft to which he's dedicated more than half his life, as well as push him out of his comfort zone. Portrait sittings continue to be particularly valuable, he says, as they compel him to move beyond the tech-driven aspects of photography and enjoy the increasingly uncommon act of connecting with people in person in a meaningful way.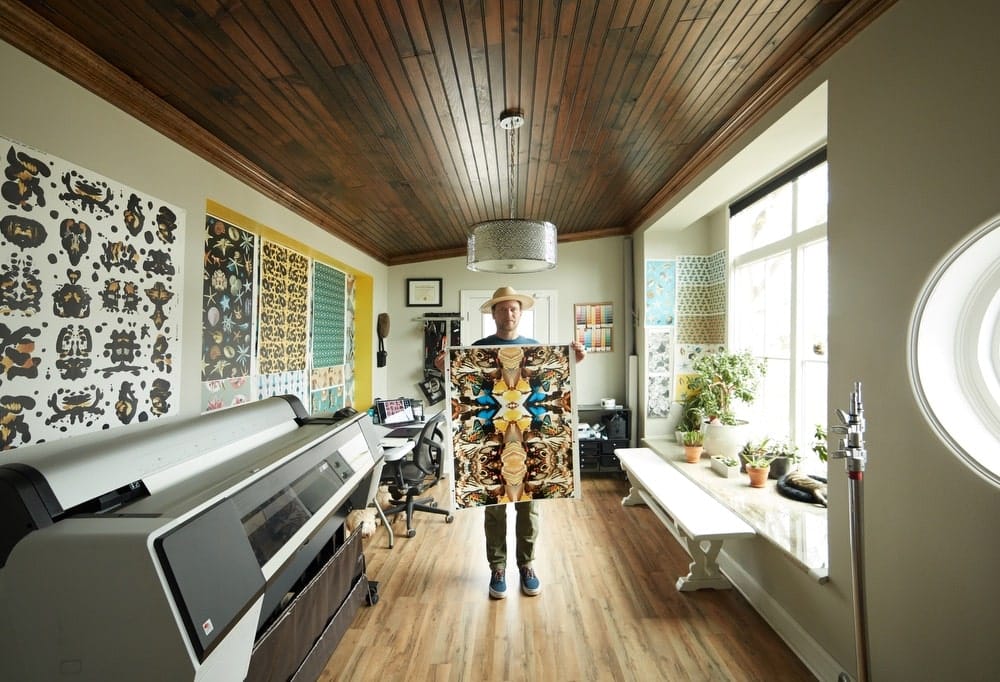 This desire to connect with his audience, whether he's doing commercial shoots or brainstorming a new wallpaper pattern, drives both the mood of his images and the direction of his career. As he discovers more about himself with every project, he also finds a deeper appreciation for his art and the sense of purpose it's given him. "At the end of the day, being creative for a living is such a gift," he says. "And I get to share that creativity with the world around me."
— V —
---
Visit RobertMalmberg.com to purchase or learn more.
ARTICLE CATEGORIES