A Recipe for Success
By Janet Thomas | Photography courtesy of The Restoration
Ever wonder how some hotels seem to beckon guests back again and again with effortless panache? We all have those favorite properties, the ones that provide stays that dreams are made of and where we long to return repeatedly. What's their secret?
The Restoration hotel in Charleston, South Carolina, is just that type of place. It is a masterful creation waiting for guests to come and savor it. All the necessary ingredients are present and in the right measurements—one part casual chic, one part classic elegance.
Thanks to the folks behind The Restoration, here's an insider glimpse at the property, and a sublime taste of the team's secret recipe for hip hospitality.
The Team
Although the entire Restoration team is responsible for making it special, from the front desk and the concierge service to maintenance and housekeeping, the initial secret sauce is a family recipe—namely, the Anderson family of Jeffrey R. Anderson Real Estate.
President and CEO Jeffrey Anderson and his company specialize in the development of fashion, entertainment, and lifestyle centers across the United States. The clever entrepreneur has a keen business sense and a passion for luxury, expanding The Restoration from a sixteen-room property to an upscale fifty-four-room boutique hotel.
JR Anderson serves as senior vice president of design, development, and construction for Jeffrey R. Anderson Real Estate, and Anders Anderson is managing director of strategic investments. Together, the three owners of The Restoration bring creativity and savvy to the hospitality table.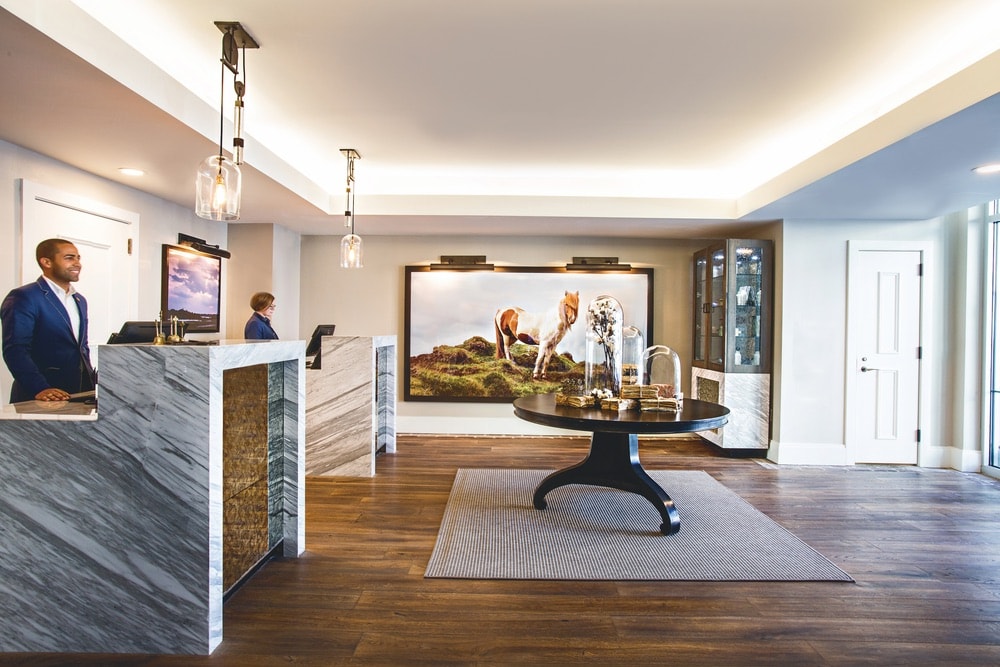 Add to the mix creative genius Cory Ingram of Identity Atélier, who has achieved great success in building luxury retail and wholesale brands from the ground up. He has worked with the likes of Four Seasons Hotels and Resorts, Wynn Las Vegas, W Hotels, MoMA Design Store, Barneys New York, and Neiman Marcus, to drop a few names. Obviously, his luxury consumer branding is potent and popular.
The Restoration's general manager, Mike Scavo, also brings a proven track record with years of upscale hospitality experience. He agrees the hotel is a one-of-a-kind gem. "The property is so unique, with four out of five of our buildings being historic," he says. "We offer more than eleven room types for our guests to choose from. We have a nice variety of travelers, from the corporate traveler to the leisure traveler to our long-term-stay traveler. The apartment-style suites offer the ability to have an in-room private chef dinner or entertain in the suites while allowing our guests to feel as if they are at their 'home away from home.'"
"We have a nice variety of travelers, from the corporate traveler to the leisure traveler to our long-term-stay traveler."
Rounding out the seasoned executive team are assistant general manager Emre Scarlata and powerhouse Karen Winn, director of sales. Winn is a Charleston native and hotel sales professional. She is extremely approachable and active in the community and wears many hats with impeccable skill. No wonder the guests and groups she hosts sing her praises. The proof is in the pudding, so to speak, with a team at The Restoration that can boast decades of unparalleled hotel experience.
Community Involvement
"One of the things we like to highlight is how important community is to the brand and the team at The Restoration," Winn comments. "The hotel was designed with the outlets for both the overnight guests and the local community to enjoy. From our weekly yoga with Lululemon to our community involvement with different local nonprofits, we want to be a good neighbor and a place for our guests to enjoy what Charleston is all about."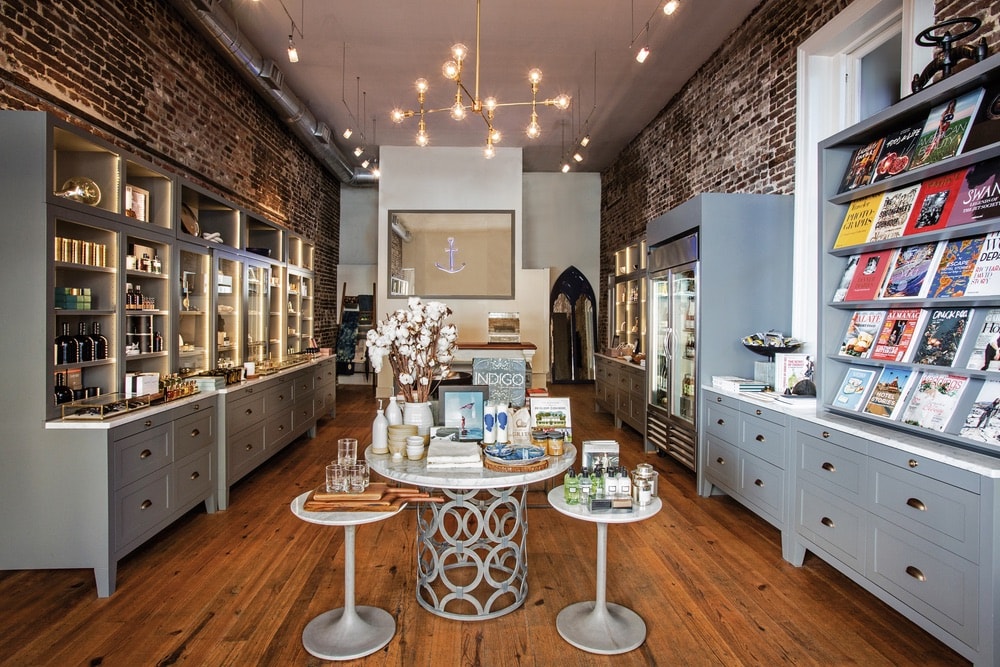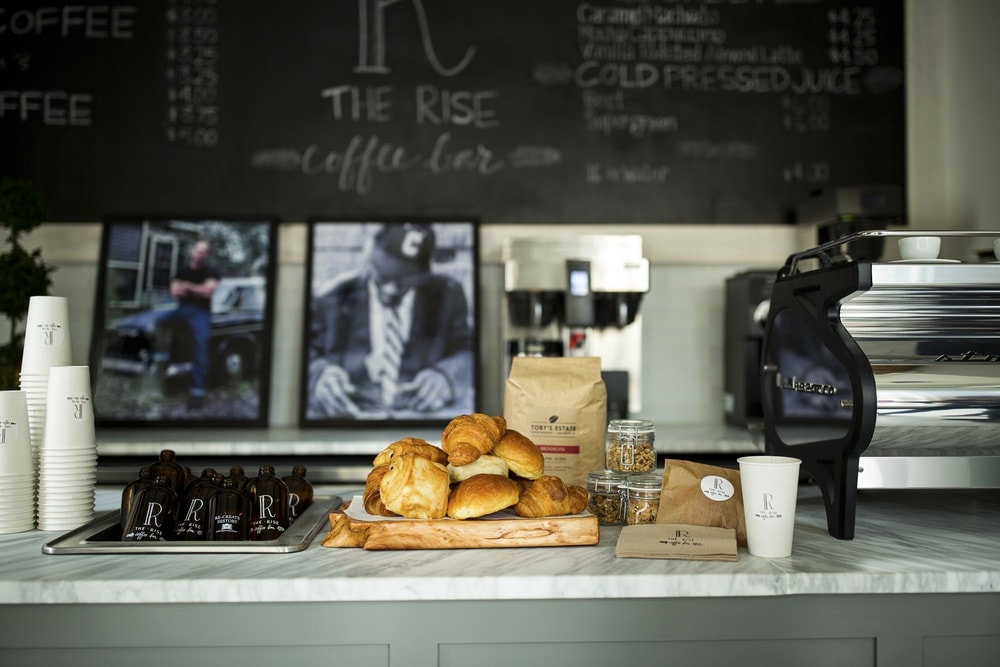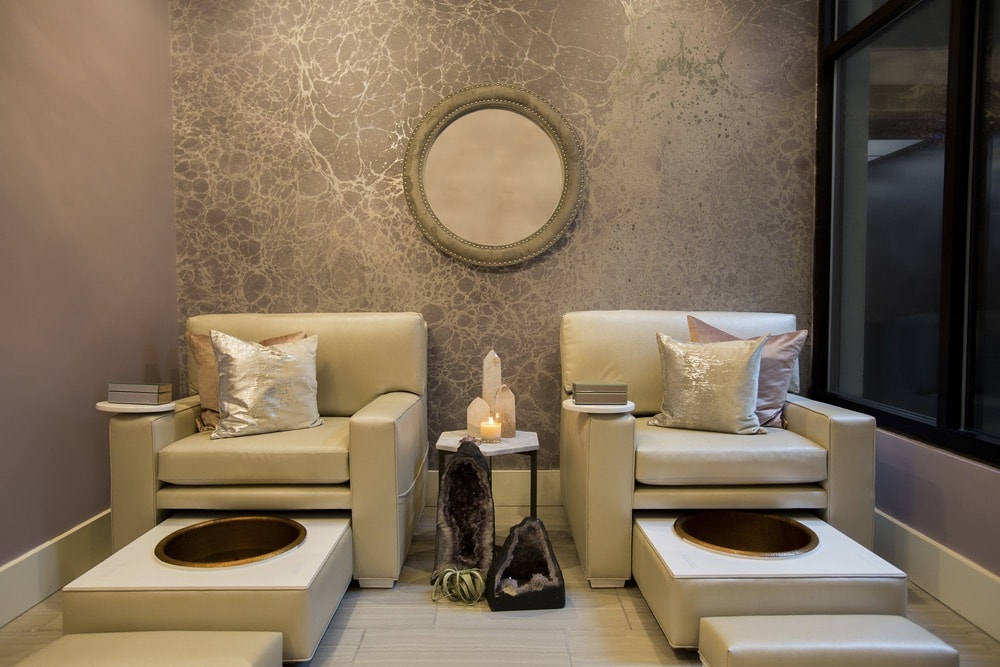 Indeed, one quickly gets a sense of a cool local vibe when visiting The Restoration. Its branded outlets are carefully curated and include The Watch: Rooftop Kitchen & Spirits, The Rise Coffee Bar, The Port Mercantile Retail Store, and The Amethyst Spa & Nail Bar. Partnerships with local businesses round out the offerings, such as Dream Classic Rentals—an especially fun perk allowing clients to rent a classic car for the day—and yoga classes with Lululemon. These programs are available to the public as well as to hotel guests. Other partners include Butcher & Bee (breakfast pastries), Toby's Estate (coffee), and Beekman 1802 (lotion and bath products).
Hotel happenings collaborate with the community, as well, like popular rooftop music series showcasing emerging local talent, Wine Wednesdays, burger and beer nights, and rooftop yoga by Lululemon.
The Restoration loves to bring people together, and its private spaces for weddings and corporate gatherings are second to none. Choose from swanky rooftop suites, the King Street Rooftop with a major view, or The Observatory perched atop the hotel's main building and surrounded by natural light from all sides.
Attention to Detail
The devil is in the details, and it truly takes a village to run a cohesively planned and executed luxury hotel like The Restoration. Lucky for them, they were able to start with good, historical bones. The first structure sits on the corner of King and Wentworth Streets and dates back to 1940. The second building lived its first life as a department store with connections to the Dillard family. The Restoration's retail outlet, The Port Mercantile, was originally a classic Charleston elevated row house built in 1886. The fourth building dates back to 1907 and was a telephone and telegraph building. The newest and largest structure, on Wentworth, features thirty-four of the suites and several of the community outlets. The location couldn't be better as it is surrounded by dozens of boutiques, artisan businesses, and culinary hot spots.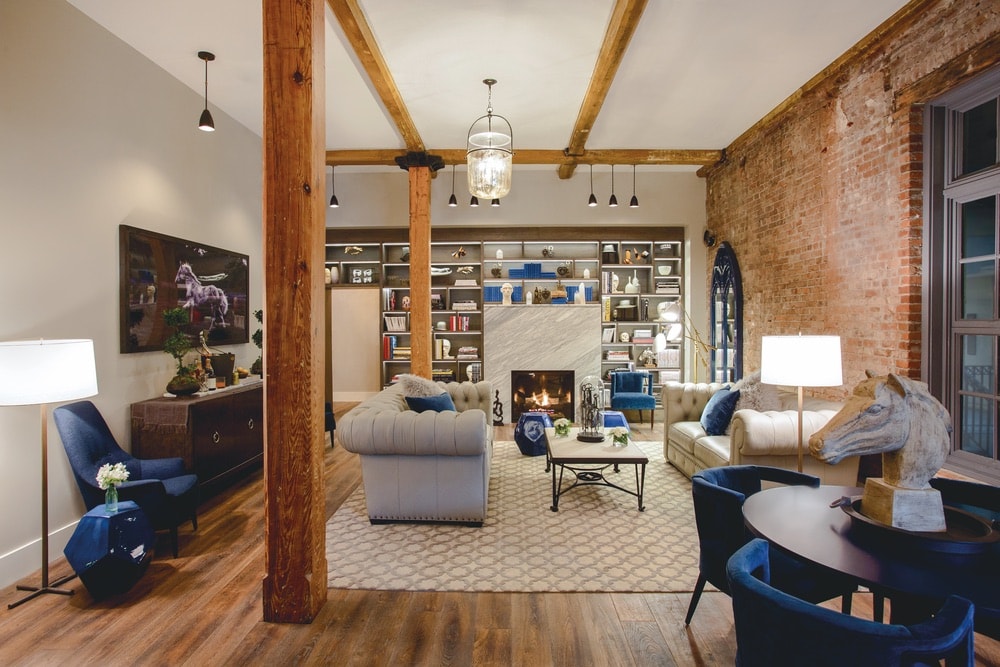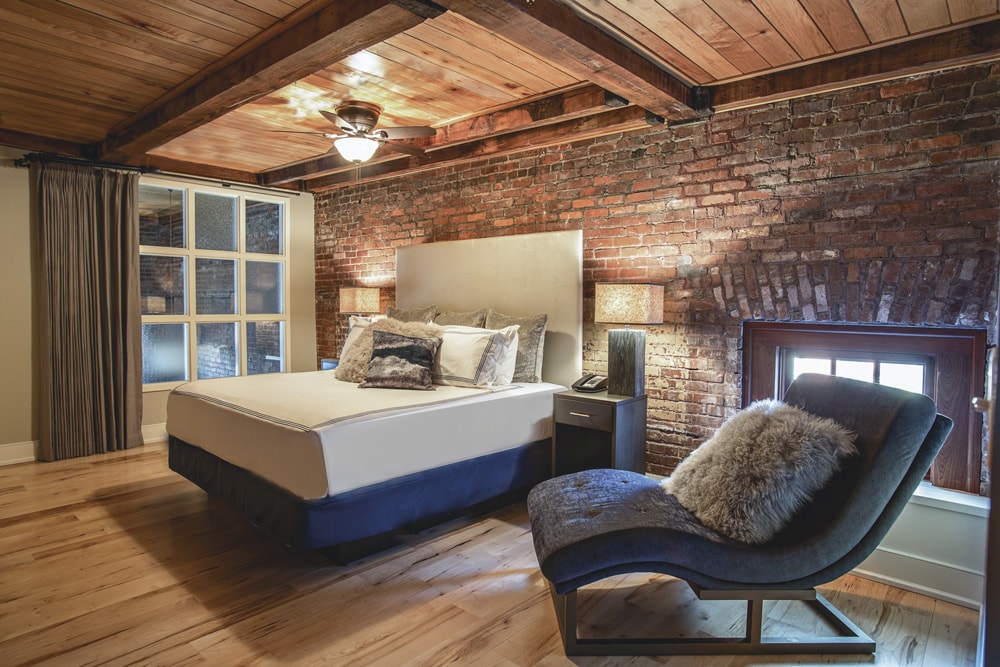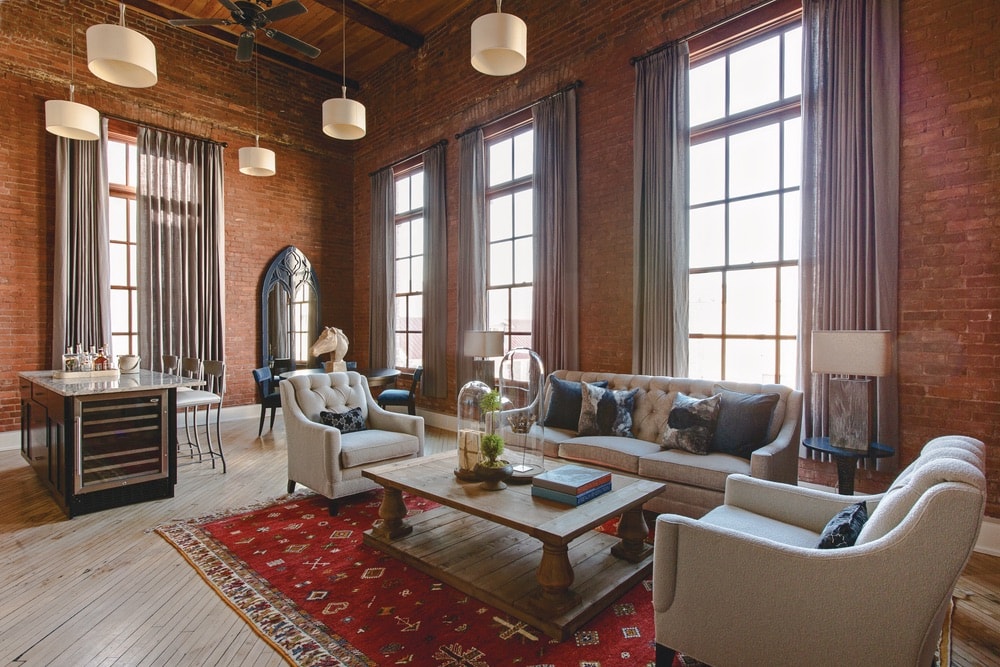 Designwise, the team purposely kept much of the original exposed brick walls, imparting instant cultural credibility.
Designwise, the team purposely kept much of the original exposed brick walls, imparting instant cultural credibility. Spacious quarters lend themselves to comfortable multiday stays. The apartment-style one-bedroom suite is a sweet 750 square feet, complete with a full-size fridge and kitchenette. Crave even more space? Two- and three-bedroom accommodations are also available. The ambience is pure Americana punctuated with cool original photography by renowned local artist Ben Gately Williams.
The pampering of guests is taken seriously here. Complimentary breakfast baskets are delivered each morning with goodies like fresh fruit, yogurt, homemade granola, and organic coffee from The Rise Coffee Shop. Dreamy goat-milk soaps and lotions from beauty and bath line Beekman 1802 are provided in each spa-like guest bath and available for purchase at The Port Mercantile. Add to that free fitness passes, complimentary bicycles, and the Indigo rooftop infinity pool, and The Restoration is about as close to heaven as it gets.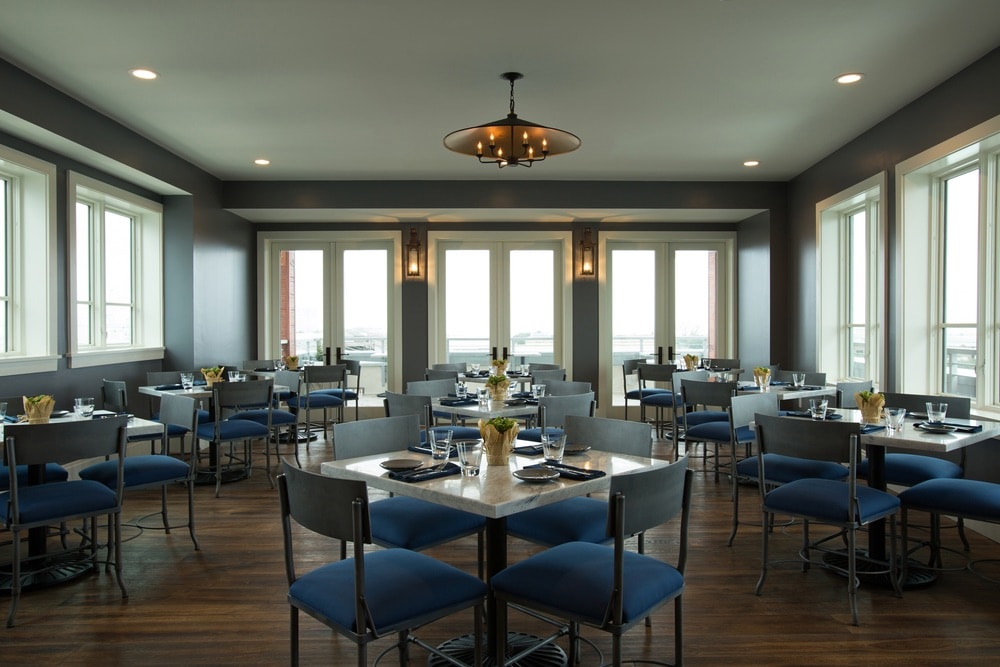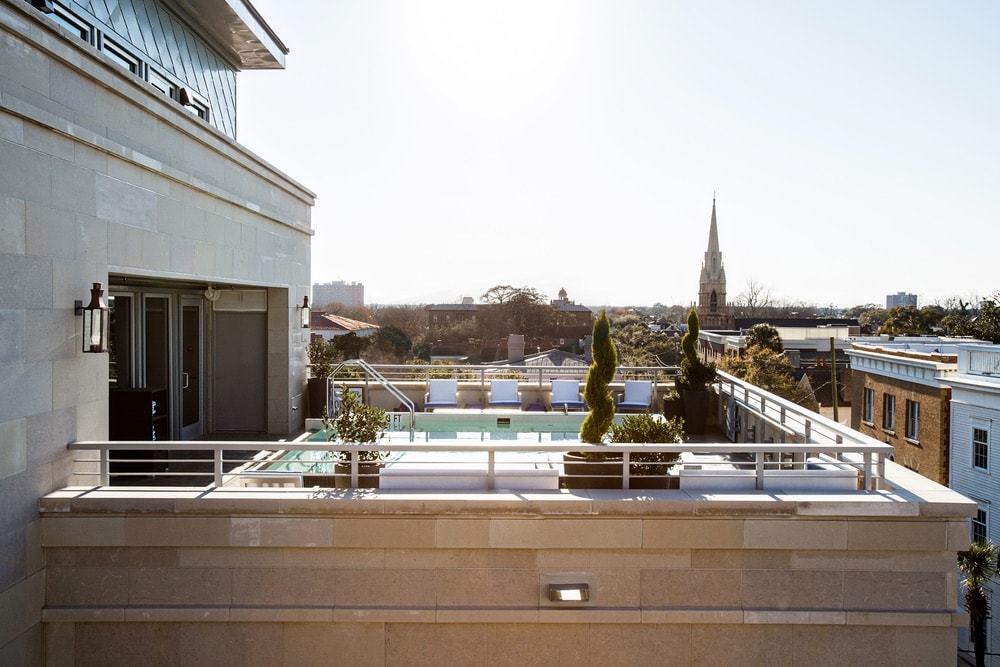 The Next Course
Never content to rest on their laurels, the Anderson family and team diligently stay on trend and on brand, with a service commitment to inspire, delight, and create lasting memories for all guests and colleagues. They recently added a new event space, The Exchange, which is The Restoration's largest suite. And they are partnering with fascinating speaker, author, and domestic diva Suzanne Pollak of the famed Charleston Academy of Domestic Pursuits, offering monthly cooking classes to hotel guests and locals.
Imitation is the sincerest form of flattery, so why not replicate success? You heard it here first—The Restoration team is identifying the next market for another Restoration hotel and hopes to announce it in early to mid-2018. We are simmering with anticipation and excitement!
— V —
---
Janet Thomas is a longtime writer and editor and a former editor-in-chief of American Airlines' luxury magazine, Celebrated Living. She's now joyfully beach-based along scenic Highway 30-A in South Walton, Florida—when she's not traveling the world for a good story.
ARTICLE CATEGORIES