Story and Photography by Kim Duke-Layden
As I walked along the maze of unfamiliar twists and turns, I felt disoriented. It was pitch black when I arrived in China the night before, bleary-eyed after two days of traveling. The chilly, dimly lit corridors opened out onto a stone courtyard dotted with tables and chairs. Above, cheerful crimson-and-gold pumpkin-shaped lanterns hung from the carved, colorfully painted eaves of the 250-year-old villa tucked away inside one of old Beijing's traditional hutongs (alleyways). At the reception desk, the same young, friendly faces that initially greeted me hours before pointed me in the direction of the cozy dining room where my first wow! of the day awaited.
The breakfast spread at the überatmospheric Double Happiness Courtyard Hotel (www.hotel37.com) was a mixed cornucopia of Eastern and Western foods. Several intriguing items piqued my curiosity: "salted duck eggs," "eight-treasure pickles," and "honey sweet ear candy"—from this last item's brownish color and auricular shape, I couldn't discern whether the English translation was literal or figurative. But, hey, it was my first time in China, and I was about to hike the "Seventh Wonder of the Medieval World"—on Thanksgiving Day to boot! I figured, "Go big or go home." So, I threw caution to the wind and dug my chopsticks into the cryptic "ear candy," along with delicious dumplings, beef stir-fry, sticky rice with scrambled eggs, bok choy, and a plethora of sweet and savory pastries.
During breakfast, I met Joe, a thirty-something software manager from Boston who coincidentally was the only other person booked on my morning's excursion with Great Wall Hiking (www.greatwallhiking.com). Promptly at eight, our English-speaking tour guide, Peter, and our driver, Jiang, arrived to drive us two hours northeast of Beijing (pronounced Bay-zhing), where we would tackle one of the Great Wall's wildest and most challenging hikes. During the drive, Peter told us about China's most iconic and visited site, which is the longest man-made structure in the world. The Great Wall has also been described as an undulating 5,500-mile dragon that snakes across China's northern territory, extending from the eastern mountains to the Gobi Desert.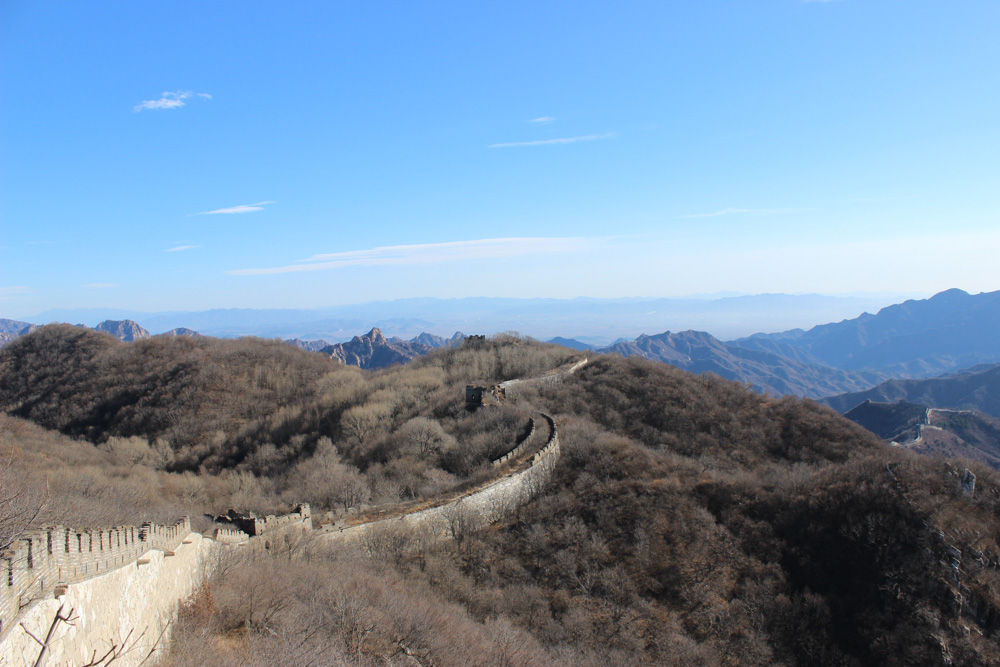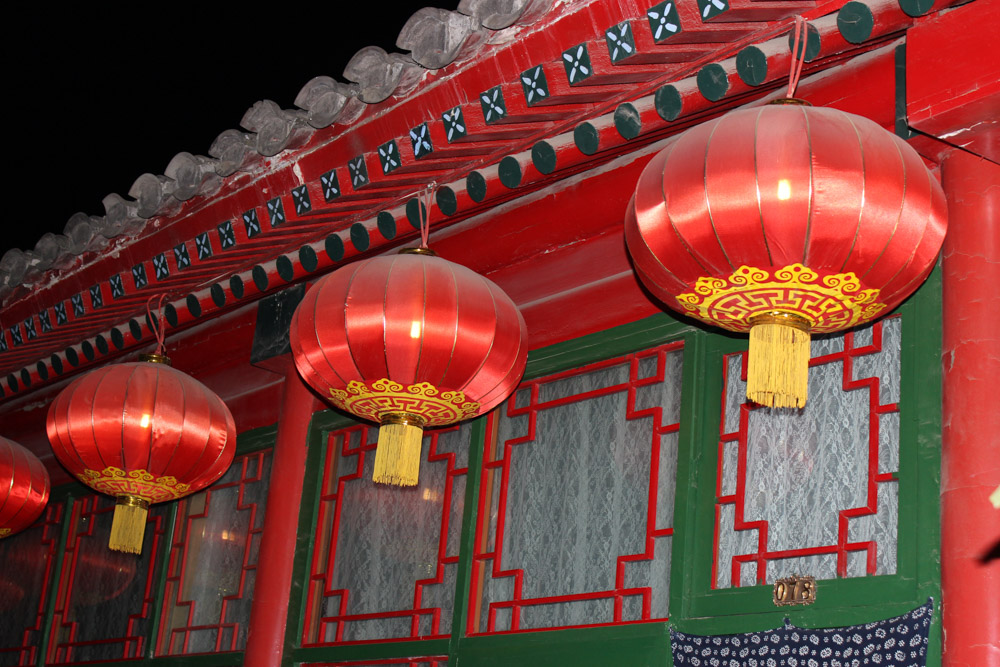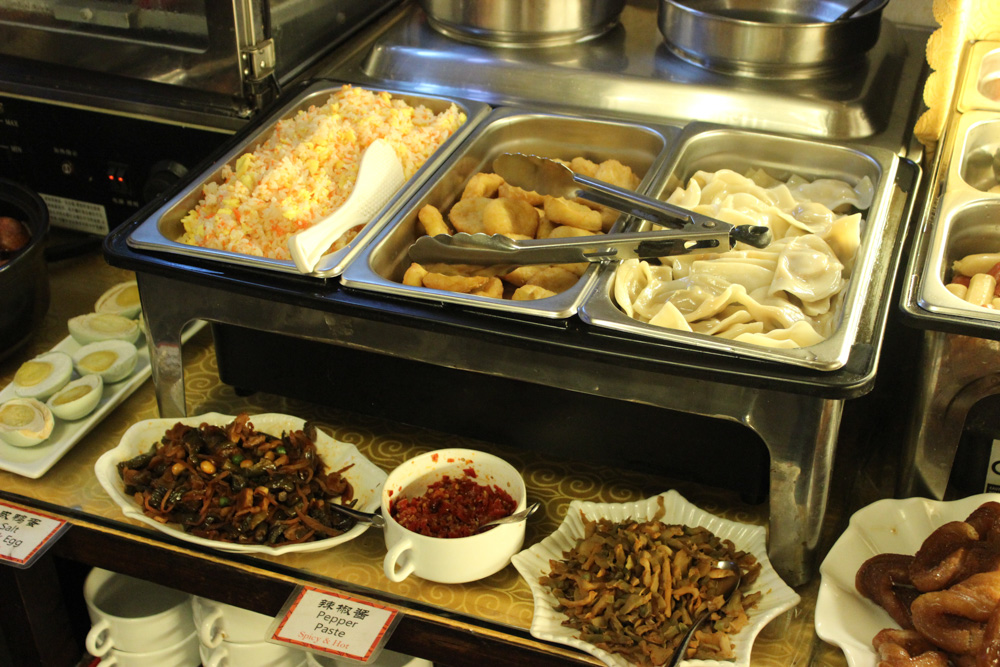 Although China's ancestors built defense walls as far back as the seventh century BC, these structures didn't last long. The majority of the surviving Great Wall sections that you see today were constructed during the prolific Ming Dynasty, which lasted from AD 1368 to AD 1644. For the next several centuries, farmers pillaged the wall for building materials and nearly demolished it. Not until China's tourism increased in the second half of the twentieth century did the Chinese government intervene and begin protecting its most iconic asset. In the 1950s and 1980s, reconstruction occurred on several of the Great Wall's most visited segments near Beijing, such as Mutianyu and Badaling, the latter famous for Nixon's visit and as the finishing site for road cycling in the 2008 Olympics.
We trekked the Jiankou–Mutianyu portion of the Great Wall, which is known as one of the steepest, most dangerous segments and is only accessible with a licensed guide. Our five-hour hike began near a small farm nestled at the base of a frost-covered mountain. As we tramped, my frigid fingers and toes ached from the cold: the temperature had dipped into the teens. At least my calves and quads thawed during the intense hour's climb up the nearly vertical ascent, which led to Jiankou's dusty ridge. Breathless, I gazed out across endless miles of chalky peaks. Seconds later, I had a staggering revelation: the tiny trails that crisscrossed the rugged panorama as far as my eyes could see were actually China's Great Wall—my second wow! of the morning!
We followed Peter along Jiankou's unkempt, undulating path. Though some walls survived, most of Jiankou's bricked rows and towers had deteriorated into oblivion with only a powdery trail of rubble remaining. While we trekked, Peter told us interesting facts about the construction of the wall, pointing out that in the sharply slanting sections, sticky rice was ingeniously mixed with the mortar so that the bricks wouldn't slide downhill while the adhesive hardened. As we traversed the ancient ruins, I was in awe, knowing that we were discovering a little-known area of the Great Wall that few others had ever experienced. In fact, we only encountered three other hikers during our entire crossing of Jiankou.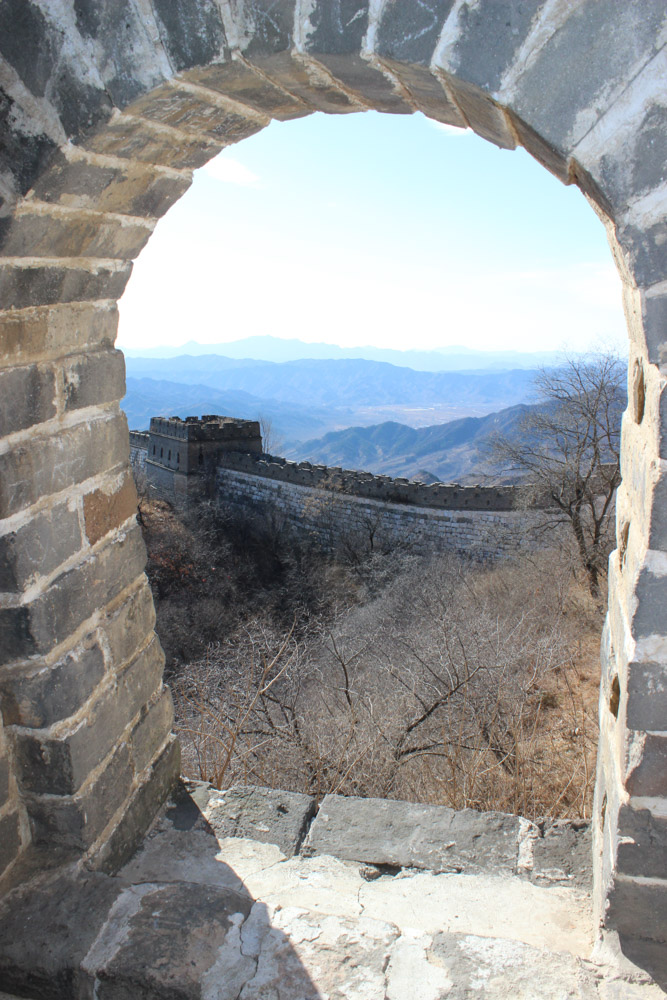 As we traversed the ancient ruins, I was in awe, knowing that we were discovering a little-known area of the Great Wall that few others had ever experienced. In fact, we only encountered three other hikers during our entire crossing of Jiankou.
As we approached the Mutianyu border, several "wishing trees" added an unexpected splash of red to the otherwise subdued-colored scenery. Personally, I liked the whimsical novelty of the wishes written on tiny red strips of cloth and tied to the tree branches, but Peter scoffed at what he implied was a moneymaking gimmick by "scamming farmers." Mutianyu's meticulously restructured walls and towers greatly contrasted with Jiankou's crumbling ones, yet the jaw-dropping vistas were equally magnificent. While exploring one of Mutianyu's towers, Peter explained that they were built every eight hundred feet along the entire Great Wall, and that families lived in each one. Each family was responsible for protecting that particular section of the wall from invaders, and the unequivocal obligation was passed down from one generation to the next.
After clipping off the remaining miles of Mutianyu's wall, Peter presented us with commemorative certificates. From Mutianyu there are three ways to reach the parking lot down below: by cable car, toboggan ride, or foot. Joe and I opted to go old school with Peter and walked to the bottom, where Jiang awaited to take us to a celebratory Thanksgiving Day lunch.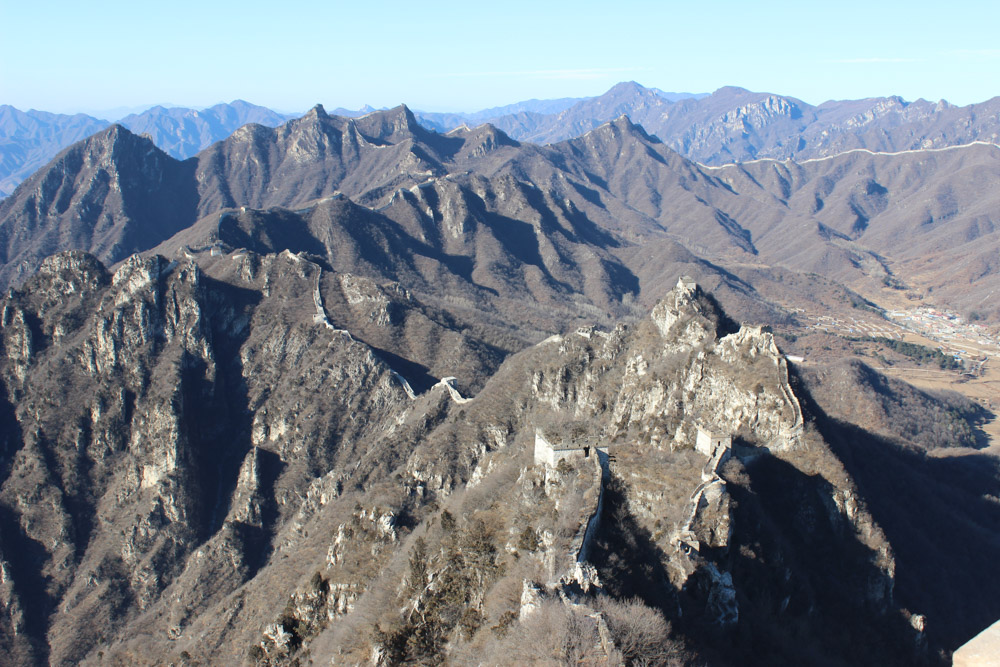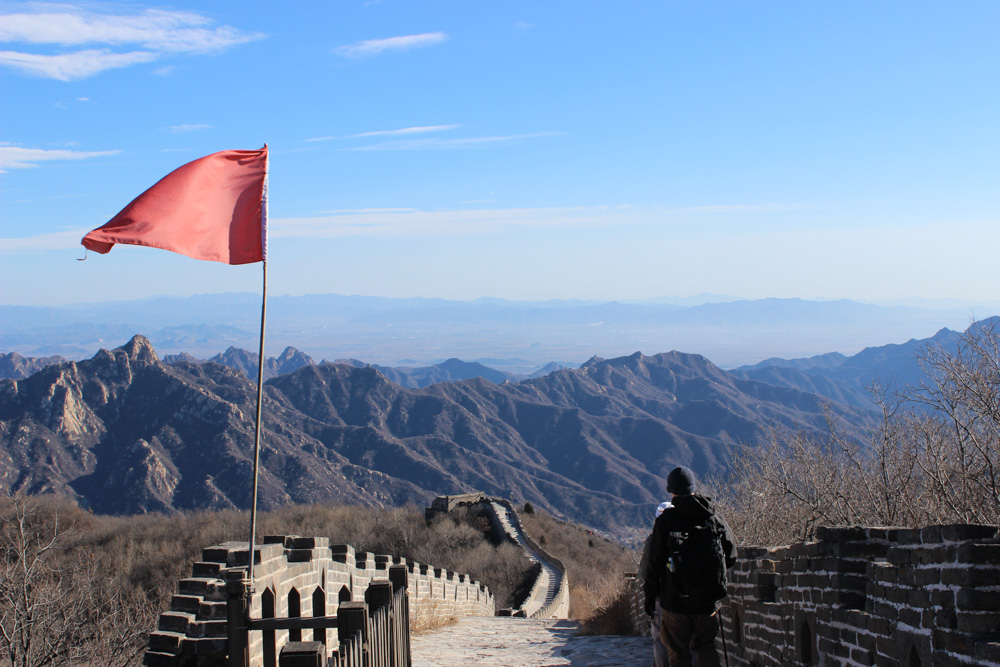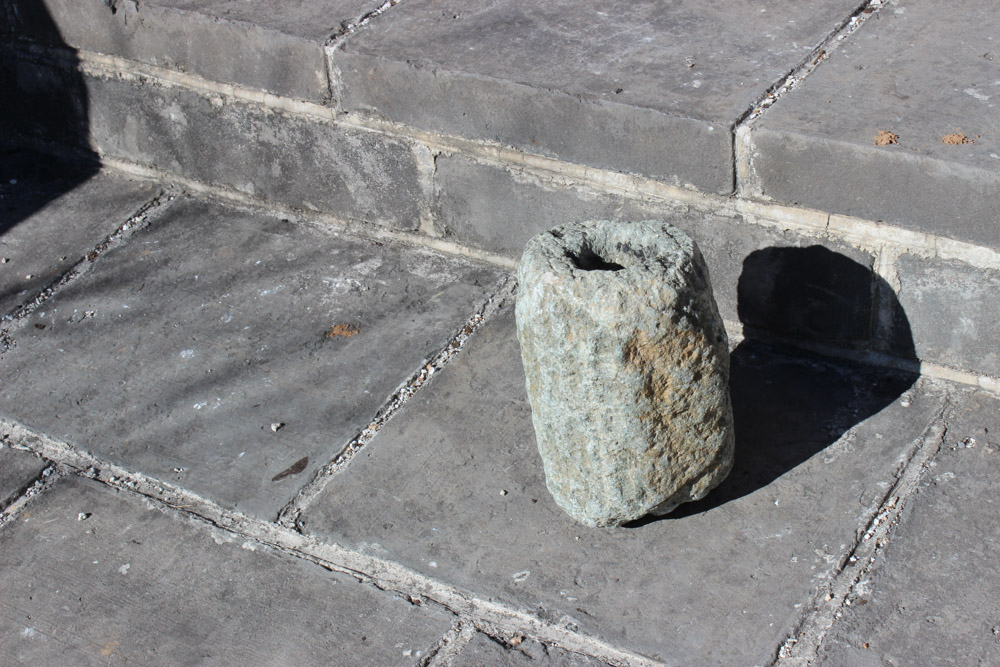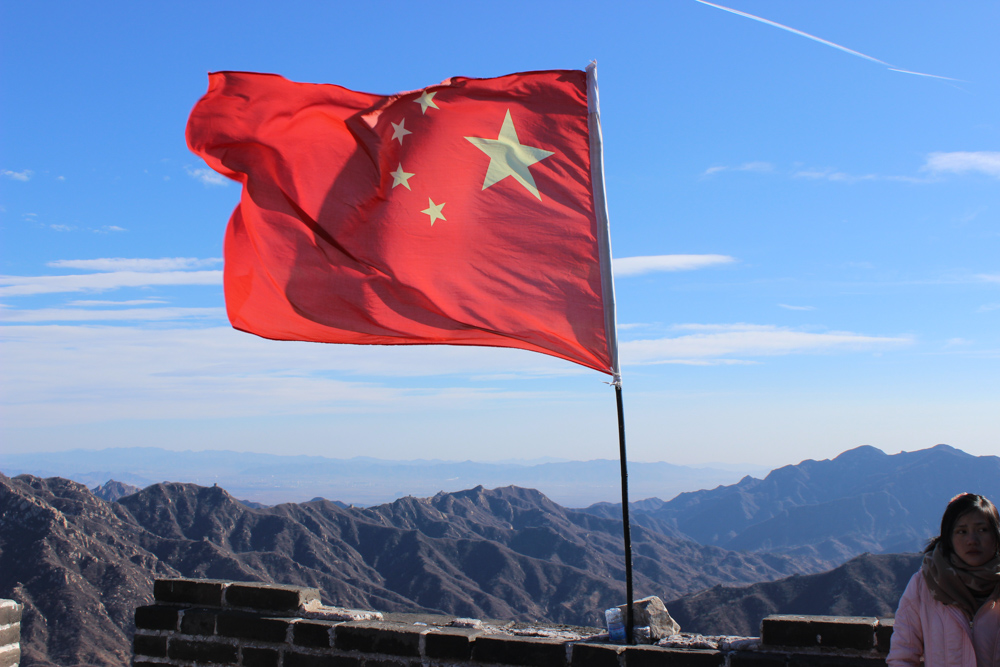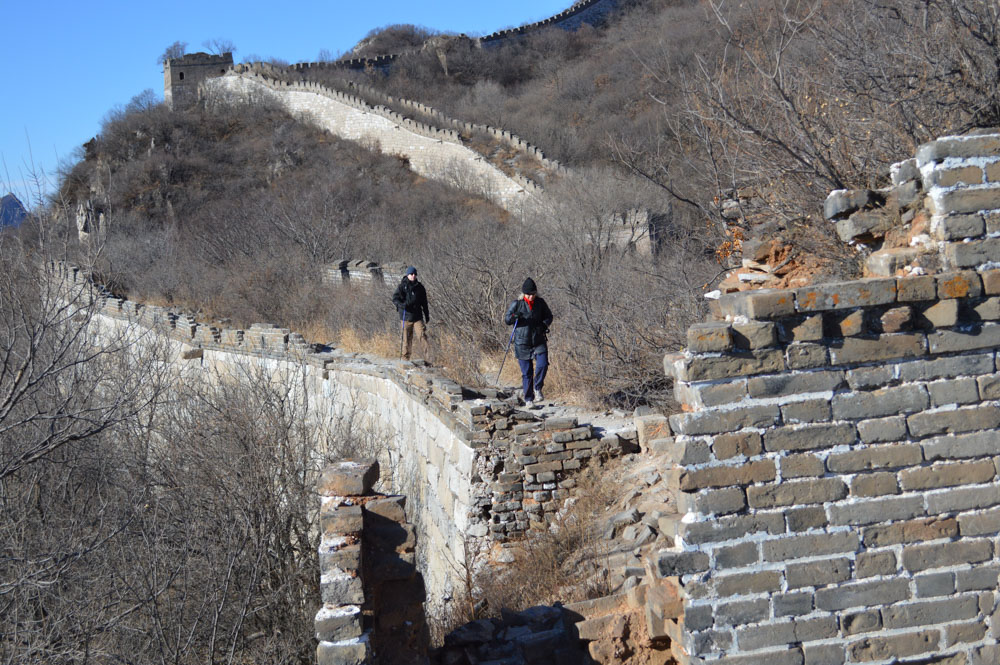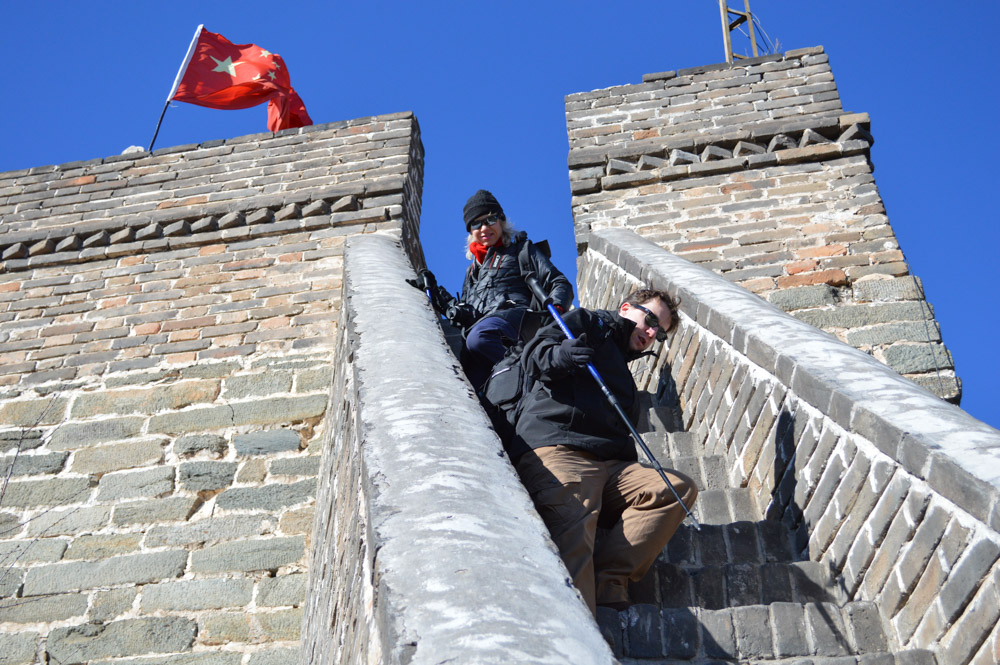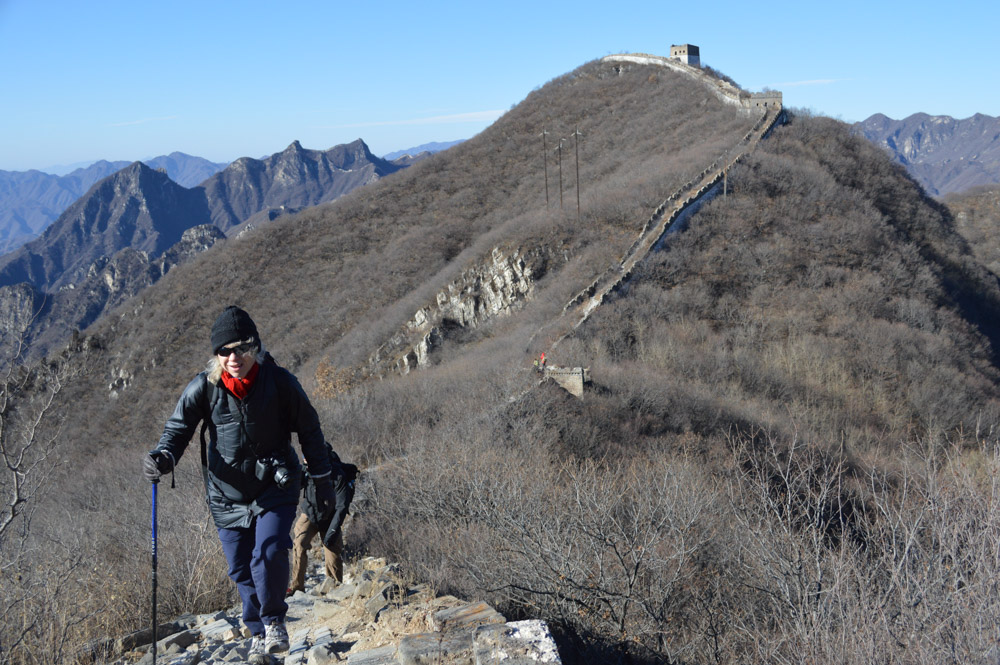 Three days later, I was fortunate enough to return to China's Great Wall for another spectacular hike. This time, I joined a small group of fellow travel consultants as part of an eight-day "China Express" guided tour with Canadian outfitter, G Adventures (www.gadventures.com). Rather than an intense, hardcore trek, we spent several leisurely hours exploring Mutianyu's reconstructed section on our own. Besides savoring the breathtaking scenery, I watched a Chinese couple pose for wedding photos, toasted with Tsingtao beers atop the wall, and took an exhilarating toboggan ride—a definite must for adrenaline junkies!
No matter how you roll, a visit to China's Great Wall promises a mind-blowing wow! that few words or pictures can accurately capture. If China isn't on your bucket list, it should be. The "Seventh Wonder of the Medieval World" should not be missed!
— V —
---
Kim Duke-Layden is an international adventurer whose motto is "I haven't been everywhere, but it's on my bucket list!" She lives at Sandestin Golf and Beach Resort in Miramar Beach, Florida, with her husband, John, and in between adventures, she writes for VIE. You can drop her a line at Kim@viezine.com.
ARTICLE CATEGORIES