Story and Photography By Dale Foster
In November 2011, I joined a mission team to visit Jacmel, Haiti, with the intention of helping build housing for earthquake victims. Little did I know what a life-changing adventure this would be.
Located seven hundred miles southeast of Miami, Haiti occupies the western third of the island of Hispaniola, which it shares with the Dominican Republic. To many of us in the northern latitudes, Haiti is seen as an impoverished, politically corrupt third-world country. Already the poorest country in the Western Hemisphere, with 80 percent of the population living under the poverty line and 54 percent in abject poverty, most Haitians live on less than $2 a day. The country's population of over 9 million speaks a unique Haitian Creole dialect with some French.
On January 12, 2010, a magnitude 7.0 earthquake struck just outside of Port-au-Prince, the capital city. It is believed that more than 220,000 people were killed as a direct result of the earthquake and over one million were displaced, making Haiti the largest refugee camp in the world. Haiti's population of orphans and vulnerable children is estimated at 1.2 million. In October 2010, a cholera epidemic, thought to be accidentally introduced by aid workers from abroad, was identified. An estimated 4,000 peopled died as a result, with over 200,000 infected. President Michel Martelly took office in May 2011 with the promise of reform and reconstruction of the earthquake-battered nation.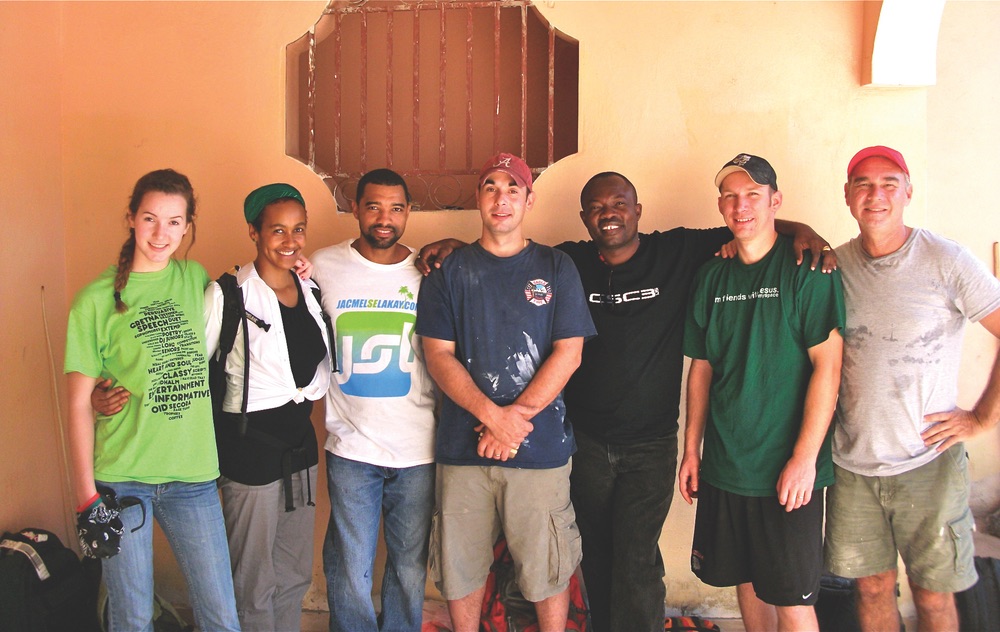 Our trip was coordinated through Forward Edge International (www.forwardedge.org), a nonprofit volunteer network. Forward Edge mobilizes hundreds of volunteers each year in Latin America, Africa, and the United States. They have worked extensively in Haiti with a good track record. Our team of five included members from Idaho, Oregon, Nebraska, and Florida.
Upon leaving the airport and driving through downtown Port-au-Prince, my first impression of Haiti was a shocking realization of pervasive abject poverty and destruction. In all my travels, I had never seen this magnitude of destitution. Clearly, the people of Haiti were making a subsistence living at best before the earthquake. Now, visiting almost two years later, the legacy of the earthquake still lingers in dilapidated buildings, damaged roads, and numerous tent cities.
As we were driving through the streets in our van, it was clear that Haiti has suffered from years of government neglect of the basic public services. There is a saying in Haiti that everyone owns a gun, except the police—they can not afford them. Garbage and trash are piled in the middle of the streets, often head-high in some places. Obviously, the people here have no other place to dispose of the trash and the government is unable to supply timely collection service. The streets and sidewalks are lined with hundreds of small vendor tables, offering wares or produce under umbrellas or small coverings. Dead chickens line the sidewalk in one area, obviously the poultry section, waiting for passersby to make their selections. We passed more tent cities, but most of the people seem to be walking the streets. You can get a sense of the huge population of Haiti by seeing how many people are walking around.
Driving in Haiti is like a Grand Prix race. Rules of the road do not apply, except that cars have right of way over pedestrians and motorcycles. A functional beeping horn is a requirement because it is used every few seconds. Clearance between vehicles and passing pedestrians is measured in inches, not feet. Public transportation is not available, so many travel by private "tap-taps," converted trucks or buses designed to carry as many people as possible. The thirty-mile drive to our destination took over three hours.
I noticed one indicator of the standard of living as we passed a broken water pipe that had created a large muddy puddle on the side of the street. Several women were using the water for washing clothes and bathing. Without an adequate sanitation infrastructure, residents of the city have little choice.
As we left the crowded and dilapidated streets of Port-au-Prince and climbed the winding mountain road leading to the country's interior, we saw another side of Haiti emerge. It is a land of green mountains and large unpopulated areas. The road was steep, but we still saw makeshift houses and vendor stands along the way. Most of the vendors seemed to be selling bananas and other fruits and vegetables. On the return trip on this same road, we would see that Saturday morning is market day in these small mountain communities. The streets are almost impassable with crowds of buyers and sellers—the Haitian version of Walmart. Few actual storefront buildings exist, with most business being conducted on the sidewalk or street. I was told by one Haitian businessman that everyone in Haiti is an entrepreneur—everyone has something to sell.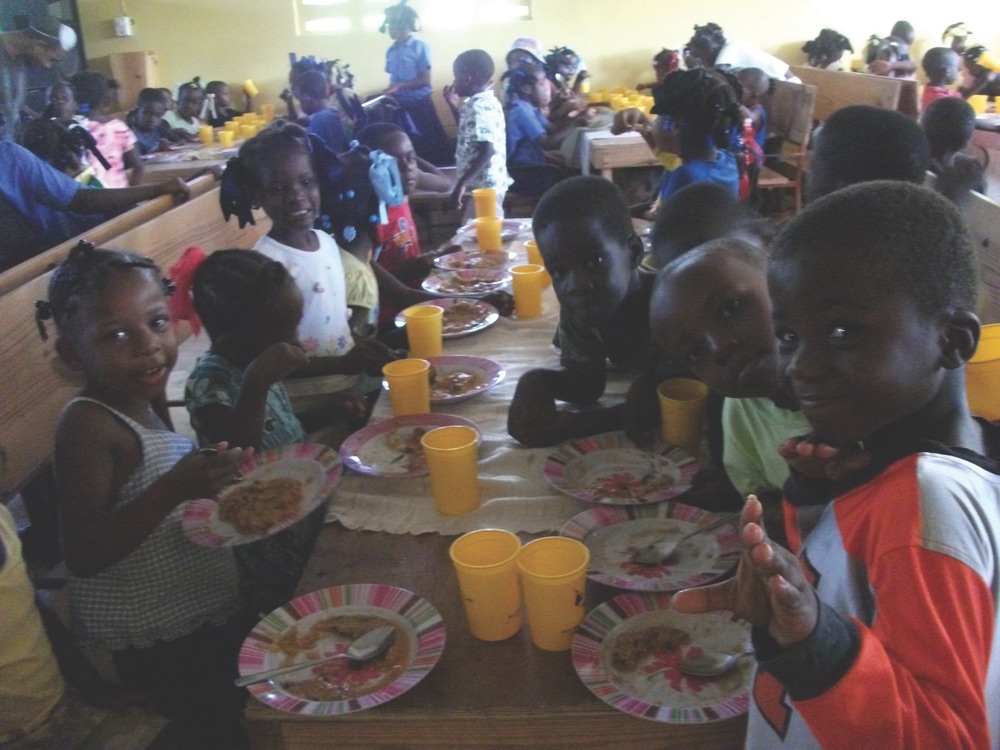 Driving through Port-au-Prince earlier, I noticed several street vendors selling charcoal. Without access to electrical power or propane gas, many Haitians depend on charcoal for cooking. Looking at the countryside, I saw the results of years of deforestation to make the charcoal. Erosion and mudslides have become major problems in parts of Haiti.
Our team worked near the city of Jacmel, a port city of about 137,000 on the southern coast. The earthquake damaged about 70 percent of the homes in Jacmel. The team worked with Restoration Ministries and Restore Haiti (restorehaiti.com) to build houses and help with the feeding program for children in the community of Morne Oge, a few miles northwest of downtown Jacmel. Restoration Ministries was organized by Pastor Jean Lafleur to serve the religious, health, education, and nutritional needs of the Morne Oge community. The community has a very rural feel to it. People here are living in whatever they can—tents, tin shacks, and partially completed houses.
Our team domiciled at the Leviya Hotel in Jacmel. The hotel was actually quite nice and even had small air-conditioning units in the rooms. Unfortunately, electrical power for the entire town was cut off at about 4:00 a.m. every morning and not turned back on until the afternoon. Team members shared rooms, but conditions were comfortable and certainly better than anticipated.
After a three-hour church service on Sunday, preached with fervor in Haitian Creole, we rested and rose early on Monday, eager and ready for the duties at hand. Our first assignment was to work on two houses currently under construction and supported by Restoration Ministries. The houses are of concrete-block construction and are sturdy against hurricanes and impervious to rot. In stark contrast to the other homes in the area, all houses built by Restoration Ministries have indoor plumbing, a septic tank, and a water cistern. All work is done by hand with minimal tools. No heavy-duty construction equipment is available. Blocks, cement, and water are carried by hand. The footings for the house and a 40-foot-deep septic tank were all dug by hand with a shovel and pickax. The ground is very rocky, but fortunately there is plenty of available labor in Haiti for such work. The Haitian people are very industrious, making do with what little they have. The construction work is very demanding, but the laborers work hard and do a good job.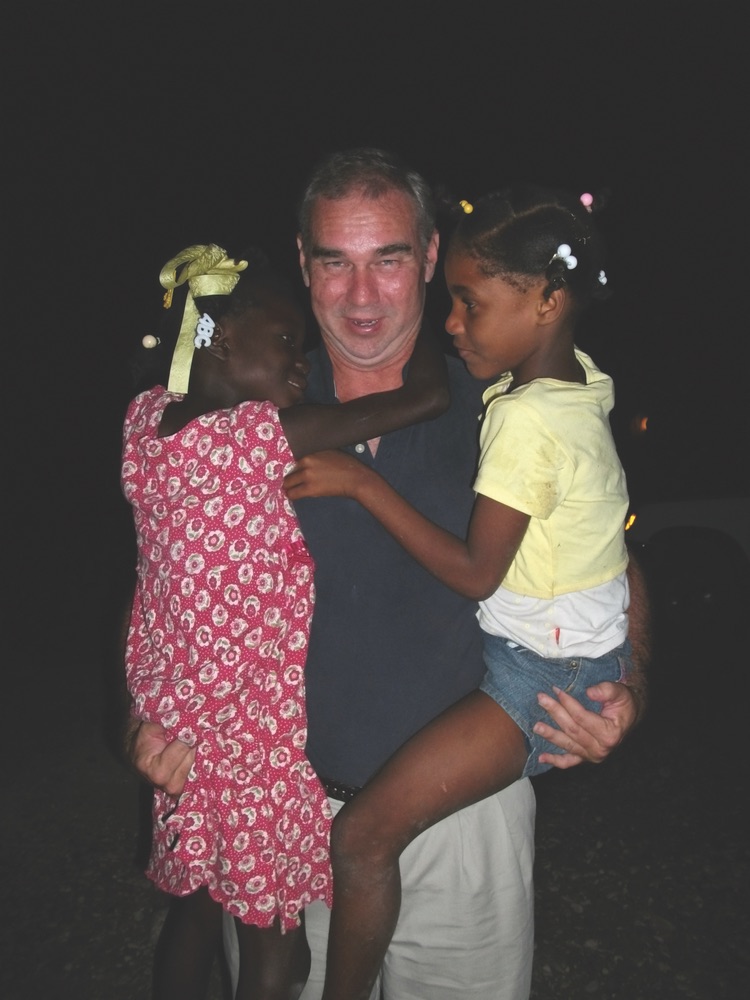 Across the path from our construction site, an elderly woman and a small child were shucking corn and roasting ears for the construction workers. That would be their lunch. One of the workers climbed a coconut tree to bring our team fresh coconut milk—a great treat on a warm day. Pigs and chickens roamed free in the area, eating anything that might be available. Haiti has relatively little arable land for agriculture. I did not see a single large farm anywhere during our travels. Small plots (less than an acre) of corn, pitimi (millet), bananas, plantains, mangoes, sugar cane, and coconuts are common. In this part of the country, all the produce is grown for local consumption with no surpluses for trading—this is subsistence-economy farming.
Working until noon, we walked to the minister's house and were treated to a nice lunch. Lunch and dinner each day normally consisted of rice or spaghetti and meat, usually chicken. We were informed that we were eating like the upper class of Haiti. The food was very good and well prepared. The coffee was especially good; it seemed to be a blend of locally grown coffee and cane sugar.
The minister's house also served as a safe house for orphans and sexually abused young girls. It was always a busy place. Plans for expansion of the ministry's work in Jacmel include a larger church and feeding center, a medical clinic, a school, a library, and separate housing for orphans.
After lunch, we walked to the church to help out with the feeding program. Each day, Restoration Ministries feeds over three hundred children. For many, this is the only meal they get each day. The children in the program are all sponsored, mostly through Restore Haiti (www.restorehaiti.com). For a donation of US$30–$40 per month, the ministry is able to send a child to school (tuition, uniform, and books) and provide him or her with a daily meal. (Almost all schools in Haiti are private, and few families can afford tuition.) Feeding is in two shifts due to limited space in the church building; younger children eat first. The children file in the door and are seated on long benches in front of tables. Bowls of food and cups of water are distributed, but no one eats until everyone has been served and a prayer is said. The food is generally rice and beans, with some meat when available. The children are very well behaved: even though they may be hungry, they do not touch their food until they are given permission.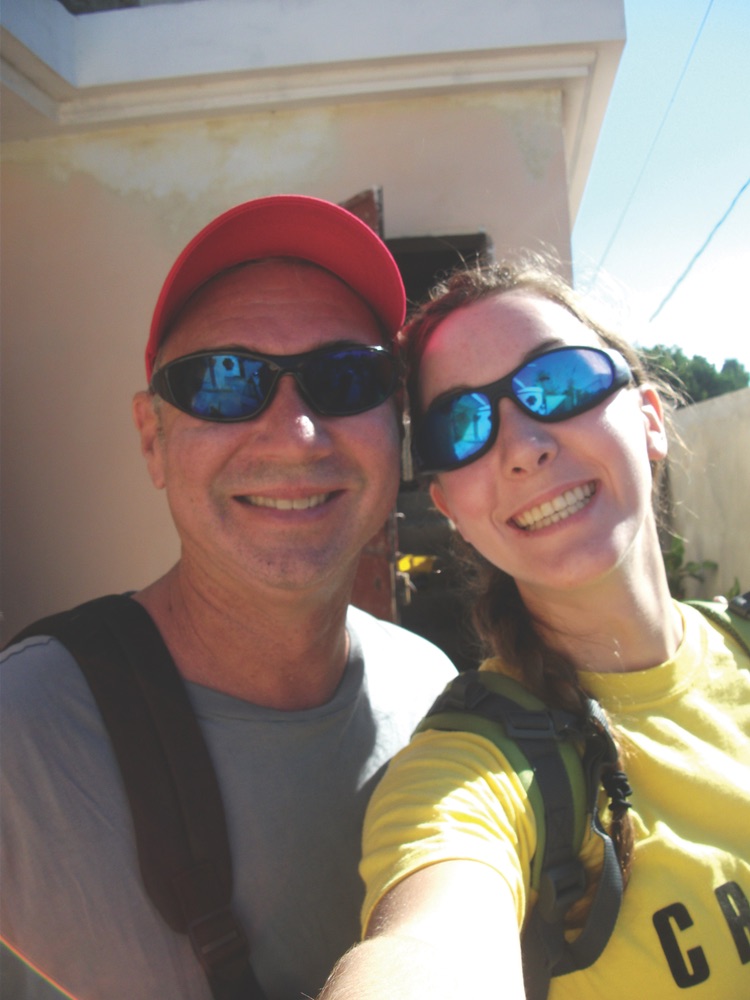 After they have eaten, the children are reenergized and ready to play outside. I had brought an American-style football to teach the children how to throw and catch. Most had never seen one, but they learned fast. Most surprising to me was the children's immediate acceptance of us. As the only Caucasian people in the community (in fact, I did not see any others in Jacmel during our stay), you would think we would have been an oddity. Yet these children would come to us and want to hold hands as we walked. They would occasionally want us to pick them up and hold them. One night, while listening to a sermon outside the church, two 7- or 8-year-old girls came to me and wanted me to pick them up. So, I picked them up and held them in my arms, and began swaying as the pastor preached. In a few minutes, the girls had put their heads on my shoulders and were going to sleep.
Although I had signed on primarily to do construction work, interaction with the children of Jacmel was the most rewarding and surprising part of the trip. With families living day to day on subsistence wages, these children continue to play and smile. They are not sad, bitter, or defeated. They are energetic and amiable.
Our daily schedule for the week was to work on the houses in the morning, work with the feeding program in the afternoon, and engage in group discussion of the day's events in the evening.
Thursday, November 24—it was Thanksgiving Day in the United States, but I was the only one of our team to mention it. We were in another world where the idea of a large meal to celebrate thankfulness seemed improbable and out of place. It was certainly a day of reflection about our lives, our loved ones, our relative affluence, our significance, and our spirituality. Being surrounded by so much hardship, it was a little overwhelming. On a personal level, I arrived in Haiti hoping to fill a void in my life by helping others. Today that feels like such a selfish goal. I realized that my intention should be simply to help those in need, regardless of any residual benefit to myself.
In comparison with other countries in the Caribbean, Haiti is the poorest and the most densely populated. High unemployment rates and low literacy and education rates combined with little arable land, few natural resources for export, high HIV prevalence, little tourism, modest manufacturing, and an inadequate transportation/sanitation infrastructure paint a bleak picture for Haiti's future. Microbusiness seems to be the norm, but with no revenue growth, the net effect is that the economy will not improve from current conditions. Clearly, this is a country of subsistence-level existence where living day to day takes on a whole new meaning.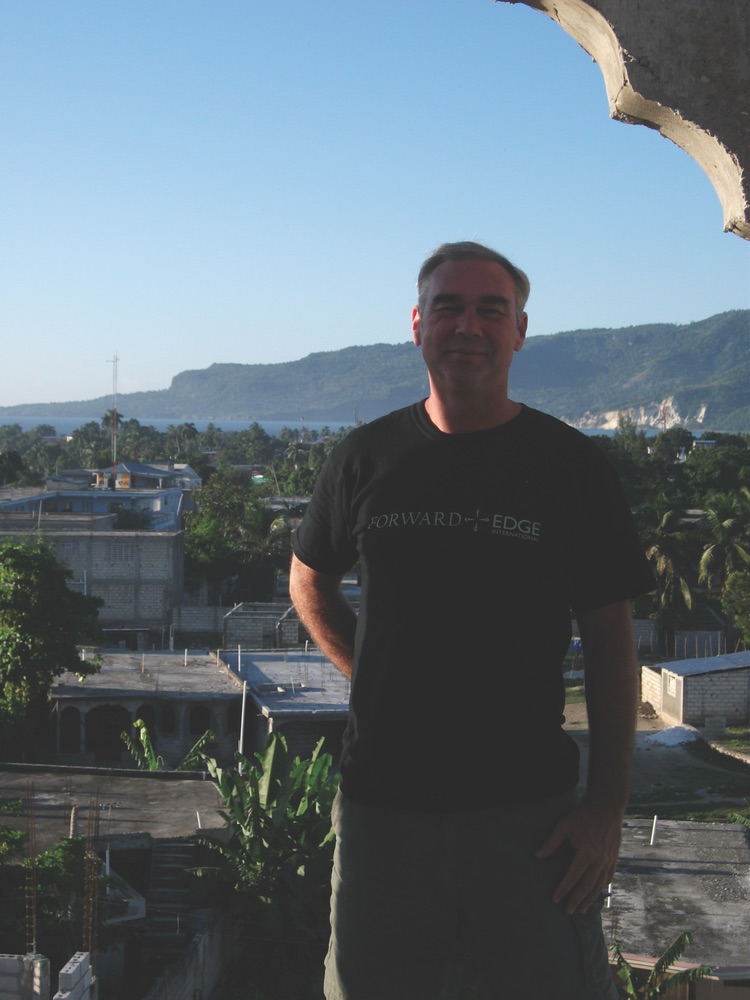 But, through all the clouds of despair, there are rays of hope. This hope rests in educating a new generation of children with the tools and resources to make a difference in this struggling country. Massive international assistance will be required to help the country recover. Charitable and religious groups such as Restore Haiti and Restoration Ministries are making noticeable improvements in specific areas. This will be a long journey and may be generational in nature. Hopefully, with a stable government and additional foreign aid, Haiti will rise to become a viable, self-sufficient country.
Those of us fortunate enough to live along the beautiful Emerald Coast often forget how blessed we are. Many of us are so blindly engrossed in our own lives and the excesses of our consumer economy that we are unable to empathize with, or show compassion for, those less fortunate. The sun and sand can lose their significance when compared with the struggles of our fellow humans in others parts of the world. The opportunities to serve the people of Haiti are endless for anyone with a giving heart and willing hands.
— V —
---
ABOUT THE AUTHOR:
Dale Foster is an inventor, adventurer, businessman, writer, librarian, archivist, historian, television producer, and volunteer for worthwhile causes. He is the editor/author of three books and over two dozen journal and magazine articles. In 2009, he was a volunteer in the Galapagos Islands and has served with various government and civic groups along the Gulf Coast. He has been a happy resident of Santa Rosa Beach since 2005.
For anyone wishing to sponsor a child in Haiti, contact Restore Haiti at www.restorehaiti.com. For anyone wishing to form or join an aid group, contact Forward Edge International at www.forwardedge.org.
ARTICLE CATEGORIES