Point Washington Medical Clinic Flourishes
By Hailey Bethke
To serve your community is to give from a place of unwavering love. This is precisely what Point Washington Medical Clinic embodies as its team aids thousands of patients through the goodwill of a passionate volunteer medical staff and generous donations from the local community.
Point Washington Medical Clinic, shortly known as the PWMC, was founded in 2017 with the vision of providing low-cost, high-quality healthcare to all members of the Northwest Florida community in Walton and surrounding counties. The clinic is operated entirely by volunteers passionate about delivering affordable healthcare regardless of a patient's accessibility or background. Its cofounders, executive director and primary physician Hillary Glenn, DNP, ARN, and Dr. Patsy Vargo, MD, have created a community resource that has served thousands of patients free of cost, providing more than $2.5 million in healthcare savings.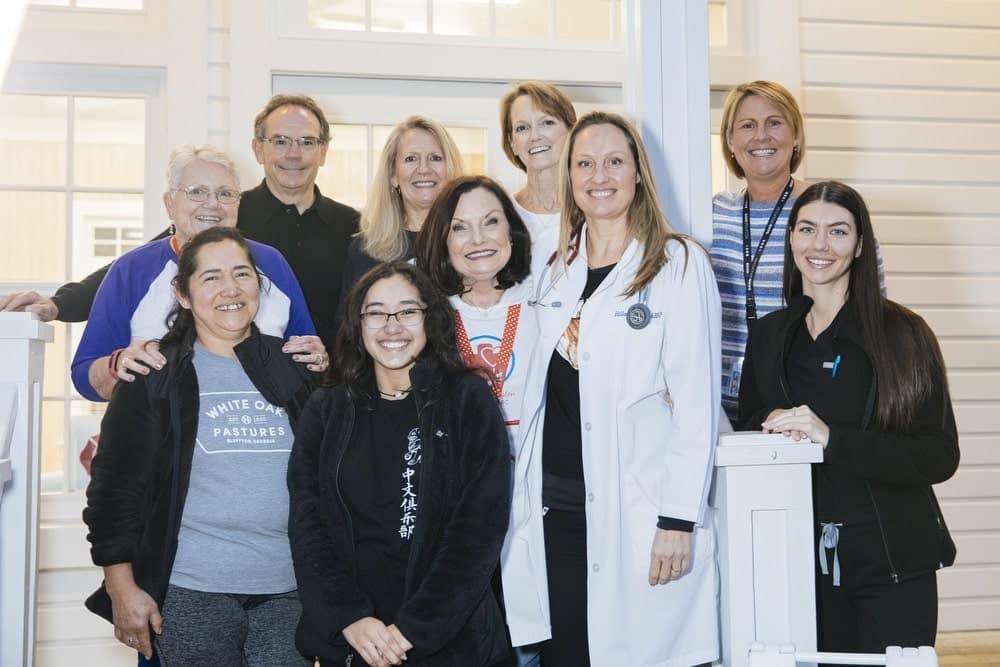 The PWMC was chosen by developers Tamara and Carl Tricoli of Bella Mare Real Estate Holdings as the community nonprofit partner for The Heritage – A VIE Legacy Show Home. Proceeds from The Heritage Grand Reveal Party on September 16 and Julian Lennon's solo fine art photography exhibit at the home benefited the clinic's capital drive for the completion of its new, permanent facility in Santa Rosa Beach, opening in 2023.
"We are so grateful to Tamara and Carl Tricoli of Bella Mare, their Heritage Dunes building team, and the team at VIE for selecting us as the benefiting charity for their recent event, and to Julian Lennon and Posner Fine Art for joining us and donating a portion of art sales to the PWMC," Glenn shares. "The funds raised from this event's tickets, silent auction, and Julian Lennon's photography will be used toward our building campaign, offsetting rising costs as we work to open our new facility, which will increase access to our services by 300 percent and expand the services we can offer our community."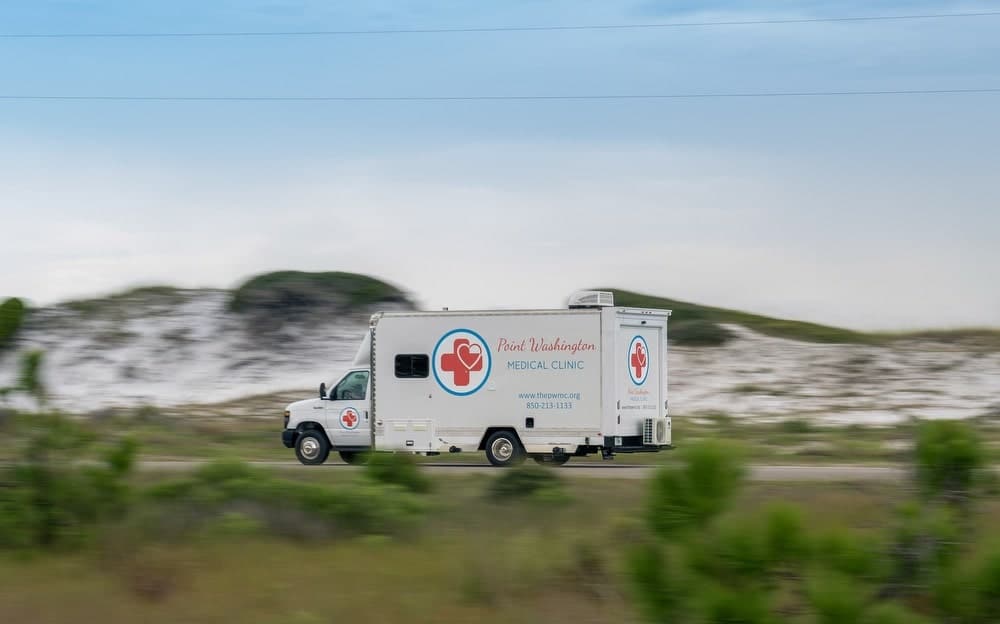 In addition to ticket sales, silent auction proceeds, and a portion of the sales generated from Lennon's photography through Posner Fine Art and sales platform The Fine Art Ledger, the Tricolis generously donated a custom portrait of Julian Lennon painted by pop artist Ashley Longshore to the PWMC. Altogether, the event raised more than $66,000 to fund the clinic's program expansion and help complete the construction of its new facility.
My vision for the future is to become a strategic local resource working to ensure a healthier future for all in Walton County and the surrounding area. And that we become a guiding light for our patients in their respective wellness journeys.
The new location on North County Highway 395 will contain three dental suites, four exam rooms (including one specifically dedicated to pediatric services), two procedure rooms, and a state-of-the-art lab and dispensary. The educational lobby will also be a key highlight, featuring a children's learning and play area, bilingual children and adult libraries, and an adult self-learning area. The clinic will also launch new programs, including nutrition education highlighting healthy eating habits; cooking classes will be offered on subjects like "how to eat away type II diabetes." Glenn shares she is also excited for the clinic to provide fitness education, which will culminate in yoga, tai chi, and other movement practices alongside mindfulness teachings.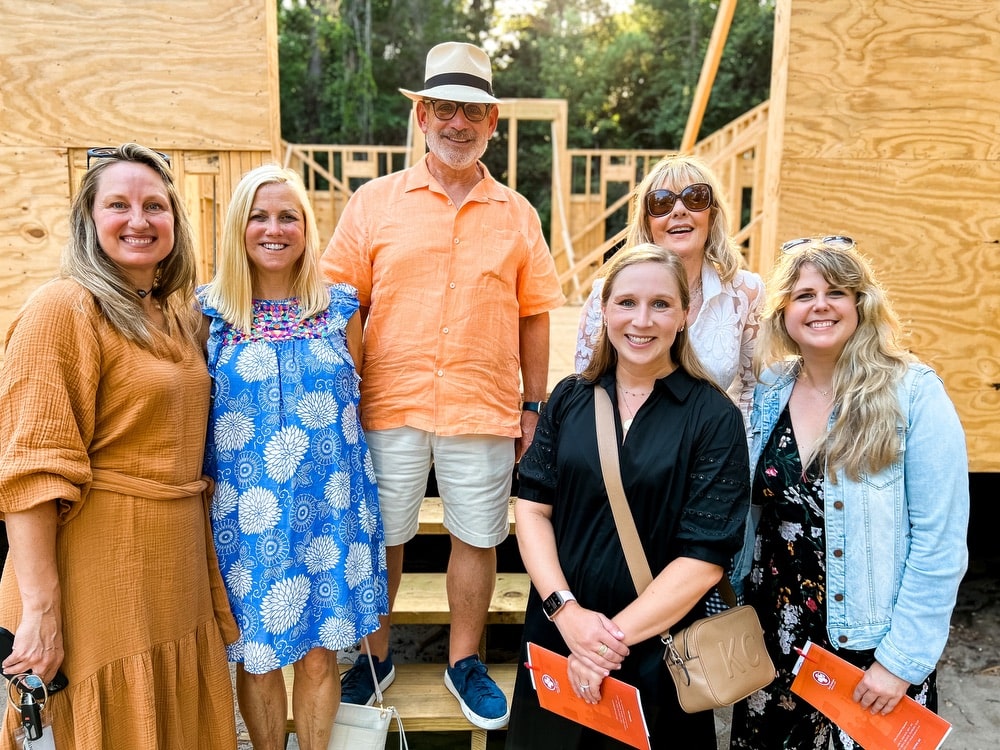 The PWMC will continue to provide primary care services like general physical exams, health education, disease prevention, bloodwork, and screening and management of chronic conditions in its new space alongside these new initiatives. With increased efficiency and resources, the clinic's impact will be magnified, easing the burden on local ERs while providing affordable services to maximize community well-being.
What's next on the horizon for the clinic? "My vision for the future is to become a local strategic resource working to ensure a healthier future for all in Walton County and the surrounding area," Glenn explains. "And I hope that we become a guiding light for our patients on their respective wellness journeys."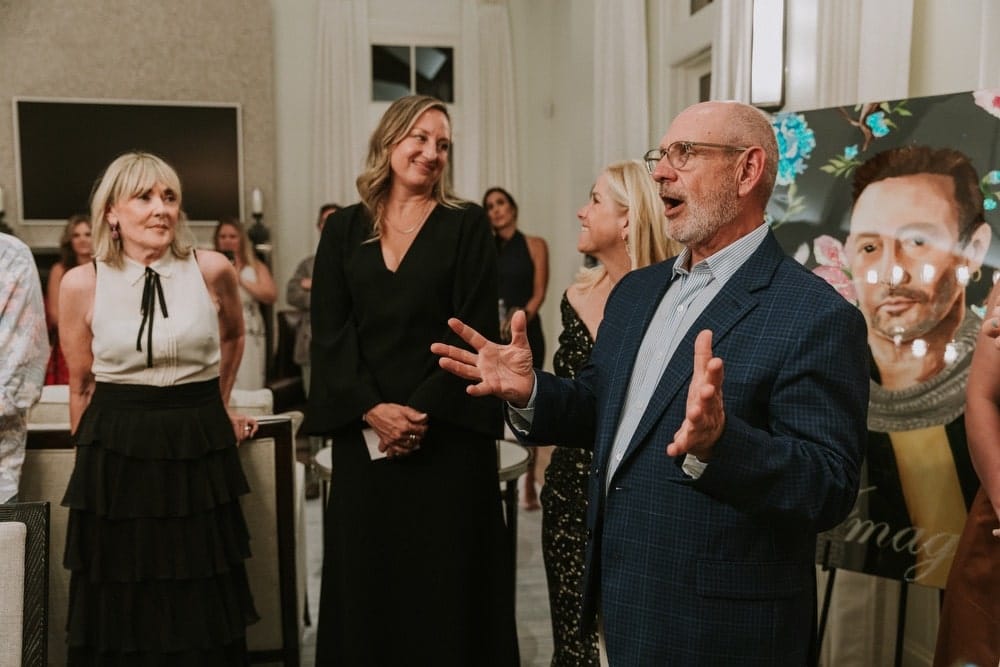 A special thank you to Julian Lennon, Posner Fine Art, Alexis Miller – Alys Beach, Better Together Beverage, Nick Adamson – Creative Gems, Jennifer Steele – Cultural Arts Alliance, Rosemary Beach Realty, Chef Jim Richard, Odd Pelican Beer Co., Distillery 98, Anthea Turner – Anthea Le Jardin, Grove Fisher – Fisher's Flowers, Joy Steele – Grayton Corner Cafe, Wendy Mignot, Justin Gaffrey, Allison Wickey, Melody Bogle, Walt Hartley – Dive30A, Carolyn Brigman – McCaskill & Company, Dr. Nancy Haring – 30A Med Aesthetics, Laura Bailey – Studio 30A Yoga, Fleming's Prime Steakhouse & Wine Bar, Caroline Ambrose – Closets by Caroline, Rebecca Pinto Jewelry, Waterhouse Provisions, East Pass Sailing, Emily Griffin, Thompson 31 Fifty Wines, Modica Market, Hotel Effie, Corcoran Reverie, Hilton Sandestin – Serenity by the Sea, Sustainable Stitching, Erika Powell Textiles, Myra Barginear – Paul Sutton Bourbon, Miami Lashes, Allyson Longshore – Metamorph Blooms, Nicole Paloma, Demetrius Fuller – Sinfonia Gulf Coast, and numerous volunteers for their generous contributions to the Point Washington Medical Clinic as part of The Heritage grand reveal party, solo fine art photography exhibit, and silent auction. We are grateful to have community partners like you!
— V —
---
Visit ThePWMC.org to learn more, donate, see upcoming fundraisers, or find out how to volunteer.
ARTICLE CATEGORIES