Nicole Paloma Rocks the Runway
By Jordan Staggs | Photography by Marscha Cavaliere
The alarm clock rang, and the young woman rose from her four-poster bed. In a simple ensemble of ruffled shorts and a tank top, she stepped across her room and stretched, ready for the long day ahead.
The Nicole Paloma presentation at South Walton Fashion Week on October 11, 2013, had the audience hooked from the moment the small wooden canopy bed was rolled onto the runway. Before the music even started, applause broke out—the runway show was already different from anything else the crowd had seen that night. And the rest of the show didn't disappoint.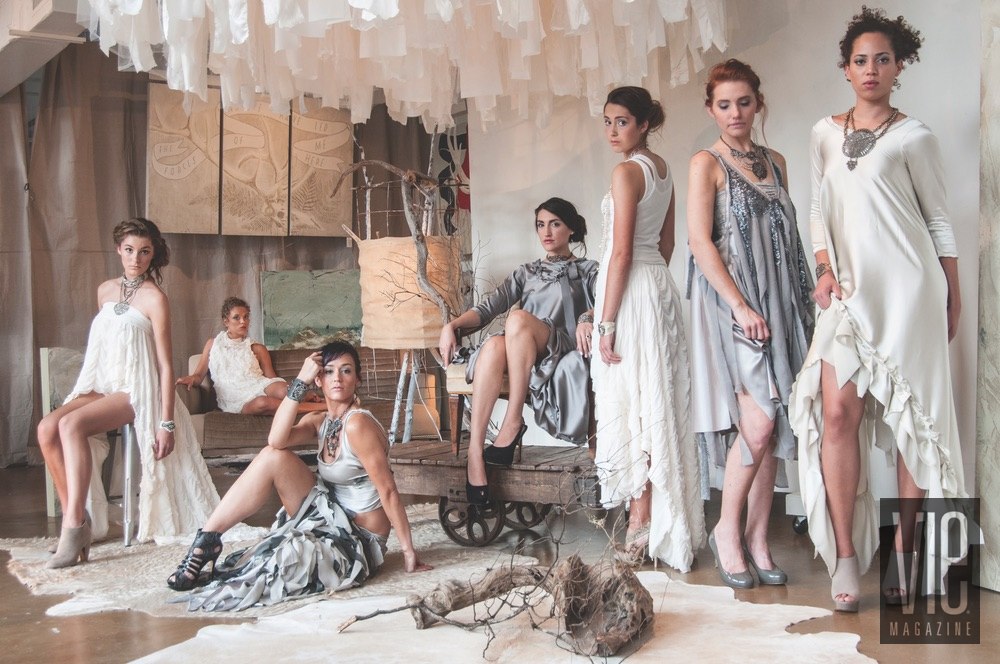 "I think it turned out amazing for my first time doing any kind of runway thing," says Nicole Paloma Rockhill, the designer and creative genius behind all things Nicole Paloma. "It was crazy getting ready backstage. Our models started going down the runway, and at one point I just heard this roar from the crowd, and I was like, 'What happened? What's wrong?' and Kristen just looked at me and said, 'That means they like it.'"
Kristen Mitchell and Grace LaPerriere make up the rest of the Nicole Paloma team, along with Nicole's mother, Marscha Cavaliere, who has sort of become the brand's official photographer. In fact, Nicole Paloma has always been a family affair. Nicole bought her first sewing machine seven years ago, when she began making clothes for her daughters, Laurel and Laine. "I filled up their closets," she admits. "I have a little bit of a fabric addiction, and I thought, 'If I sell some of these, I can buy more fabric!'" The obsession only grew, and when the family moved to Walton County, Florida, Nicole decided to start her own business.
Duckies Shop of Fun in Seaside picked up her kids' line, and she opened her own retail location in the Shops of Grayton two years ago. The shop's walls are adorned with Marscha's photography while Chip Rockhill, Nicole's loving and supportive husband, helped hang large branches from the ceiling, giving the small cottage a rustic-yet-coastal-chic vibe. Chip also built the bed used in Nicole's runway show, which has found a home in the shop as well. "I mostly just wanted a space to sew, with enough space in the front to sell a little bit and pay the rent and go on sewing," Nicole says. That's when she found the "crazy ruffle fabric," as she calls it, that has become something of a signature for many of her pieces. "I thought it would make great skirts, and Mercantile in Seaside picked them up and started selling them. That's really what launched me into women's clothing."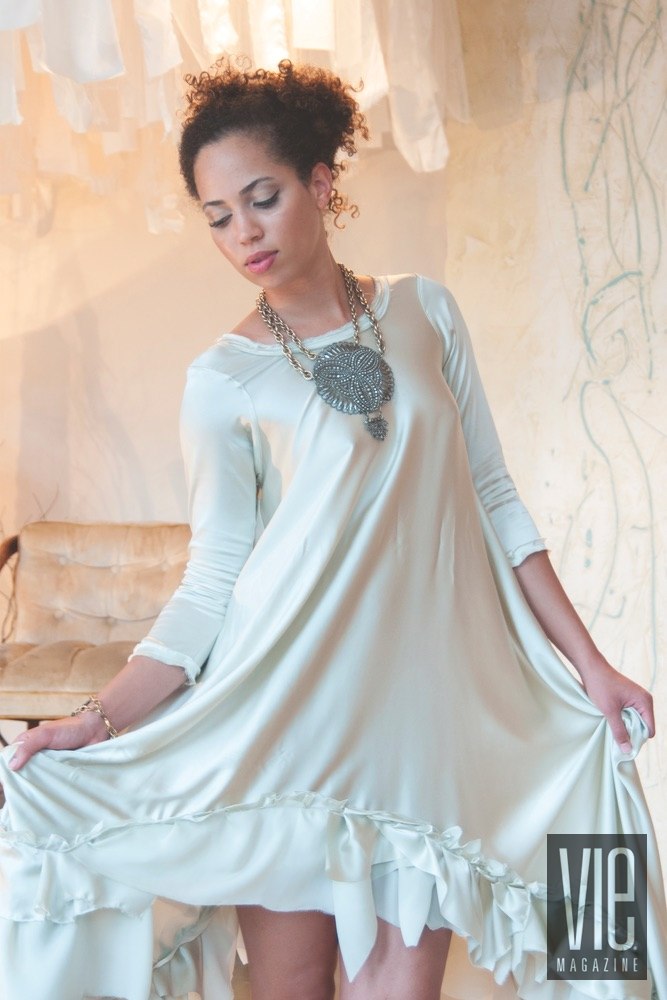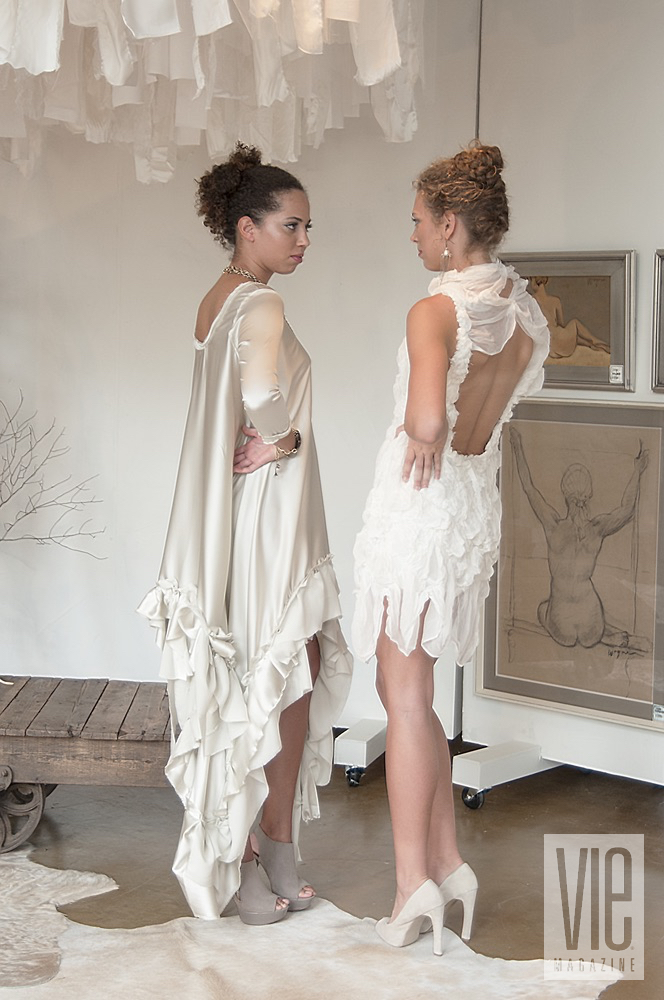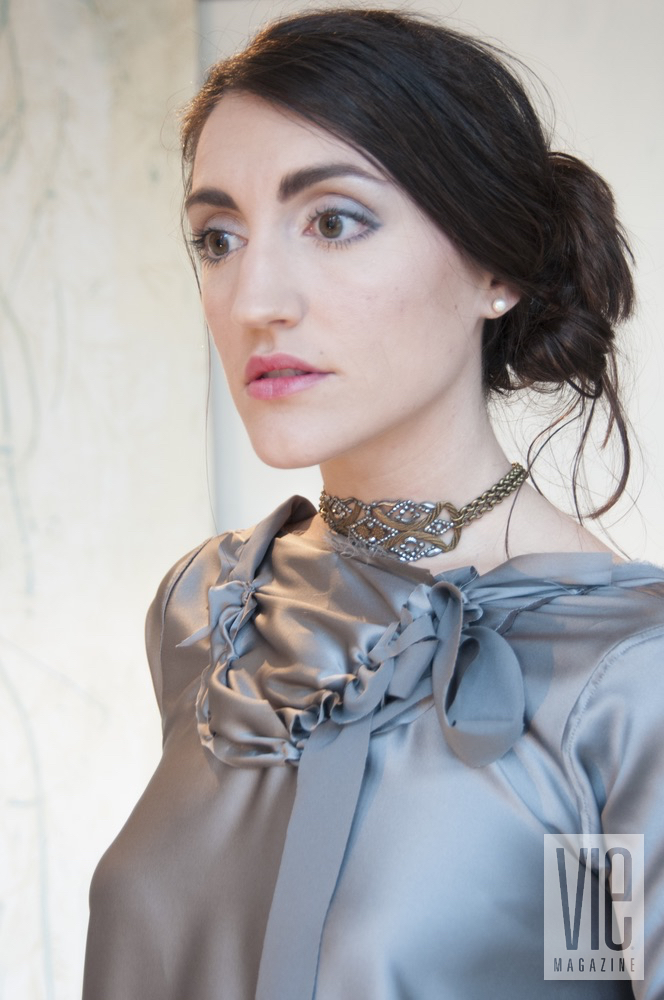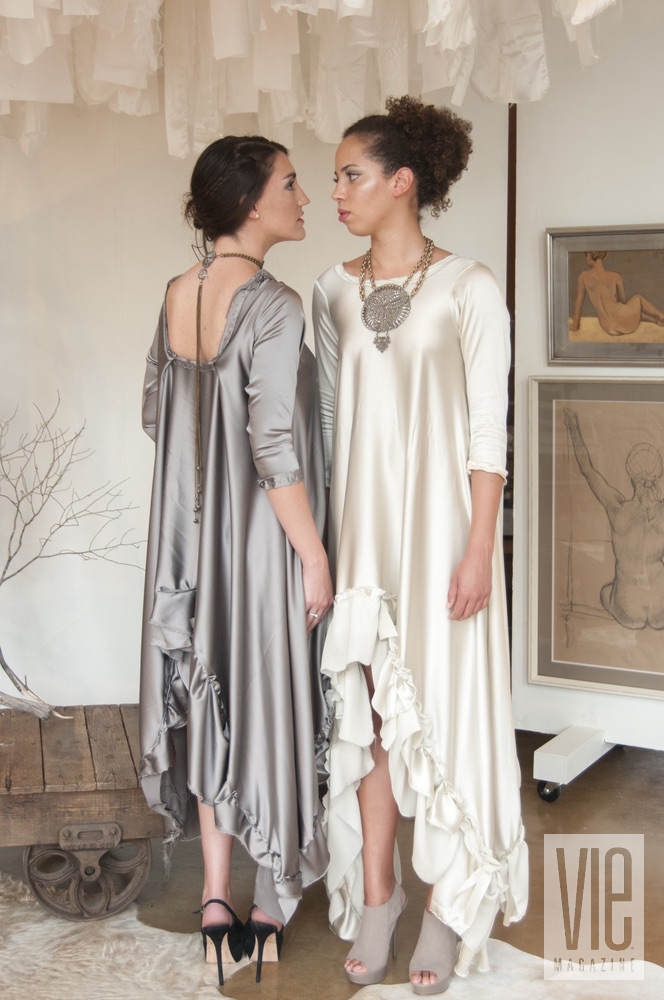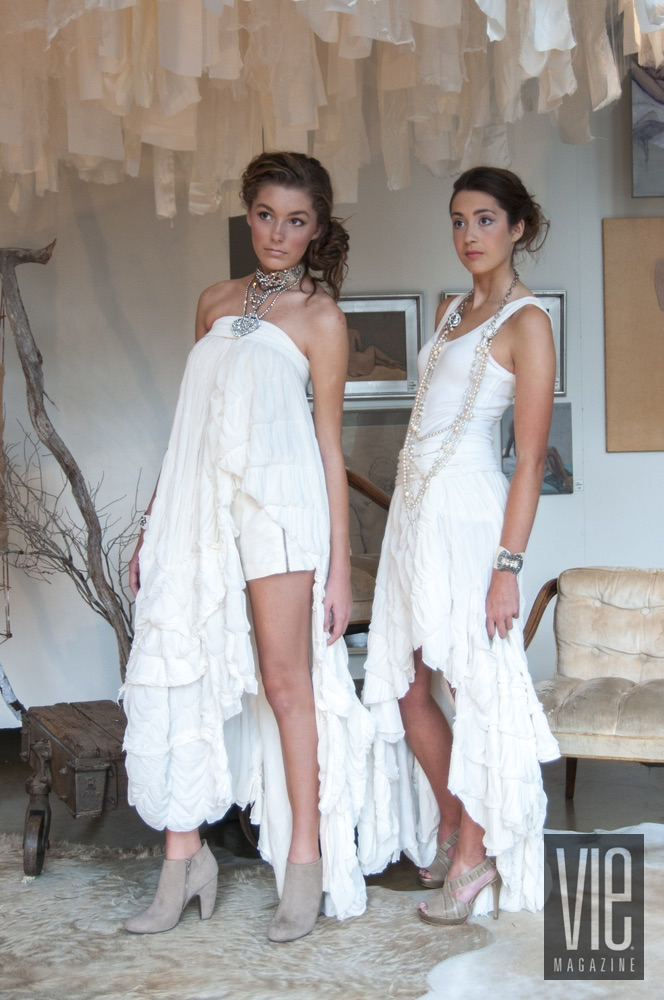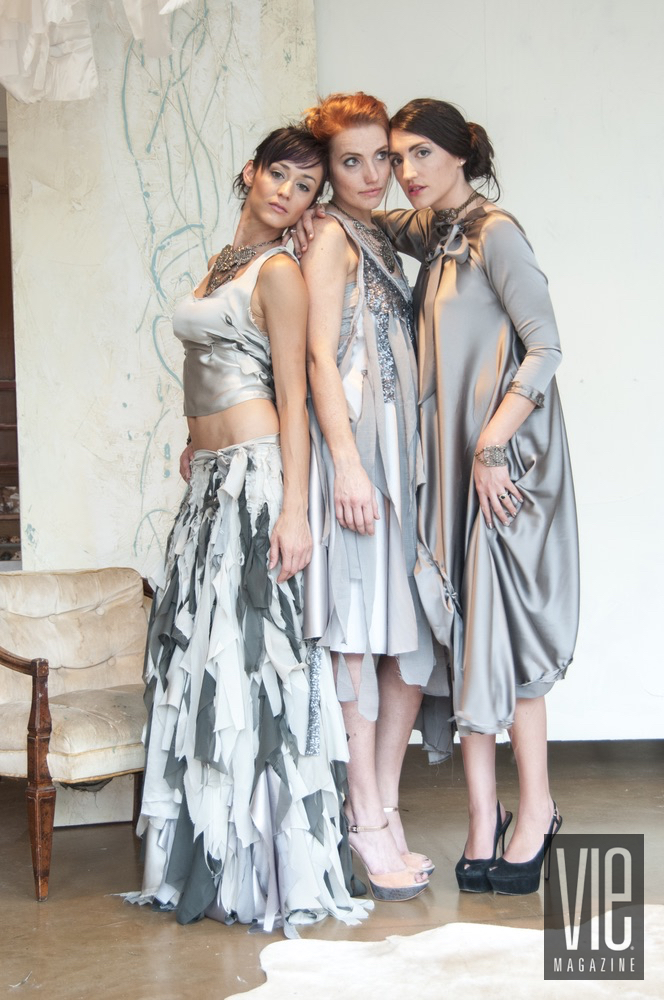 But Marscha says she knew long before Nicole started her kids' line that her daughter was going to be in fashion. At two, Nicole would spend an entire day trying on every article of clothing in her wardrobe. "Nothing else mattered but cookies and trying on those clothes," Marscha says of Nicole. At four, Nicole graduated to cutting, making her first ensembles out of oversized T-shirts.
"And she is a business person," Marscha adds. "As much fun as she has creating, she has just as much fun on the bottom line—and that's good, because I think that gene tends to skip a lot of creative types, like me." She laughs.
Nicole explained the necessity of continuing her women's line in order to increase profits, since "you can only charge so much for kids' clothes." Her business savvy has obviously paid off; she has enjoyed a boom in popularity among the 30-A and South Walton communities in the past two years, and her smashing runway debut at South Walton Fashion Week is sure to drive even more business her way.
With most ranging in price from about $30 to $175, Nicole's pieces bring together gorgeous design and affordability. "This is my heart, soul, and passion," she says. "It's really important to me to keep the artistry in the label, but that doesn't mean it has to have a ridiculous price tag."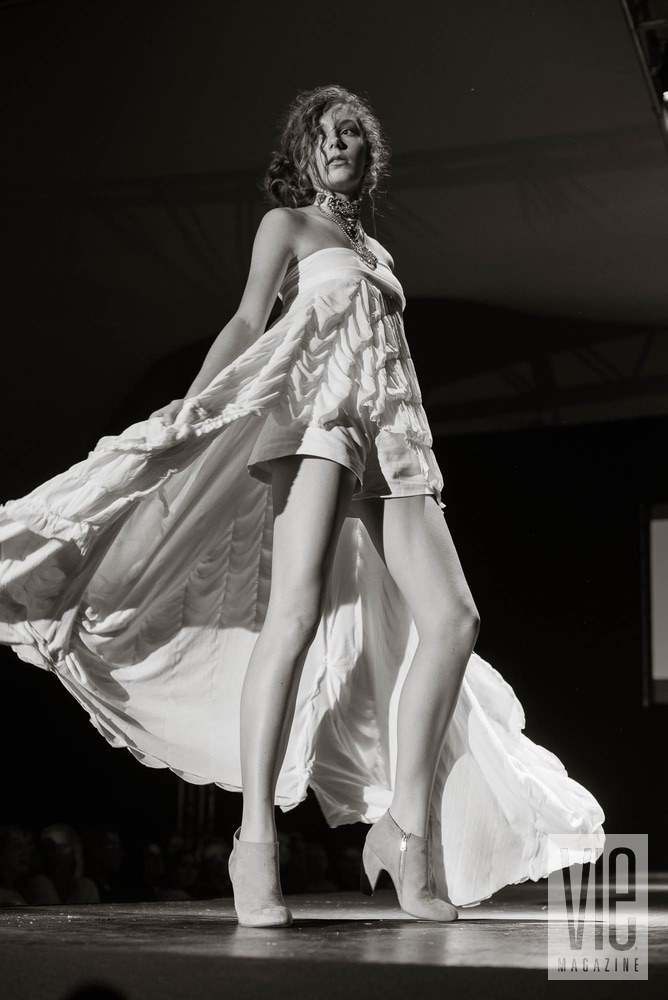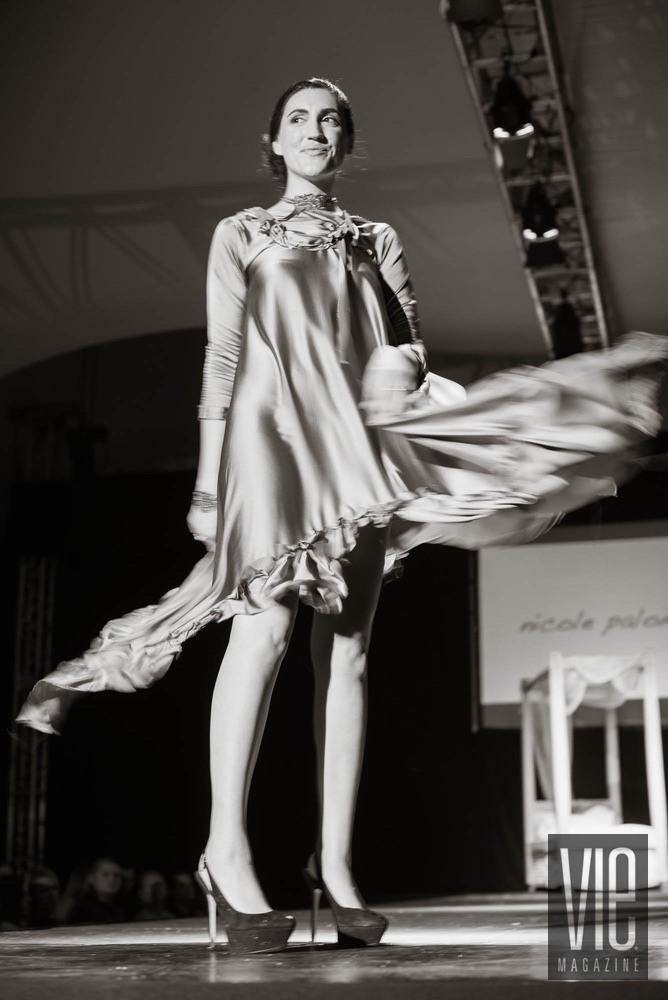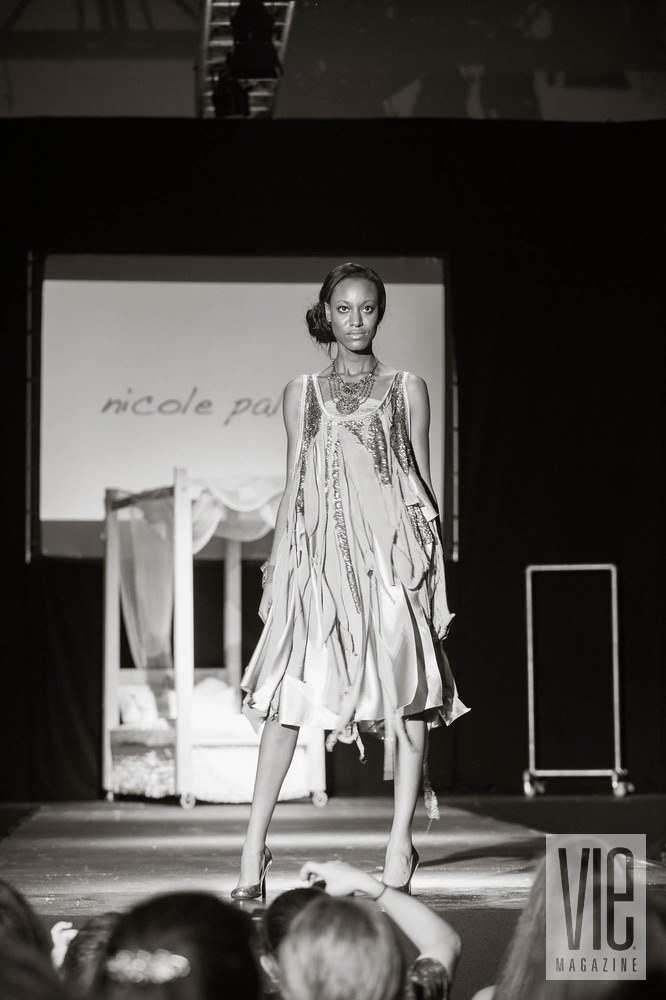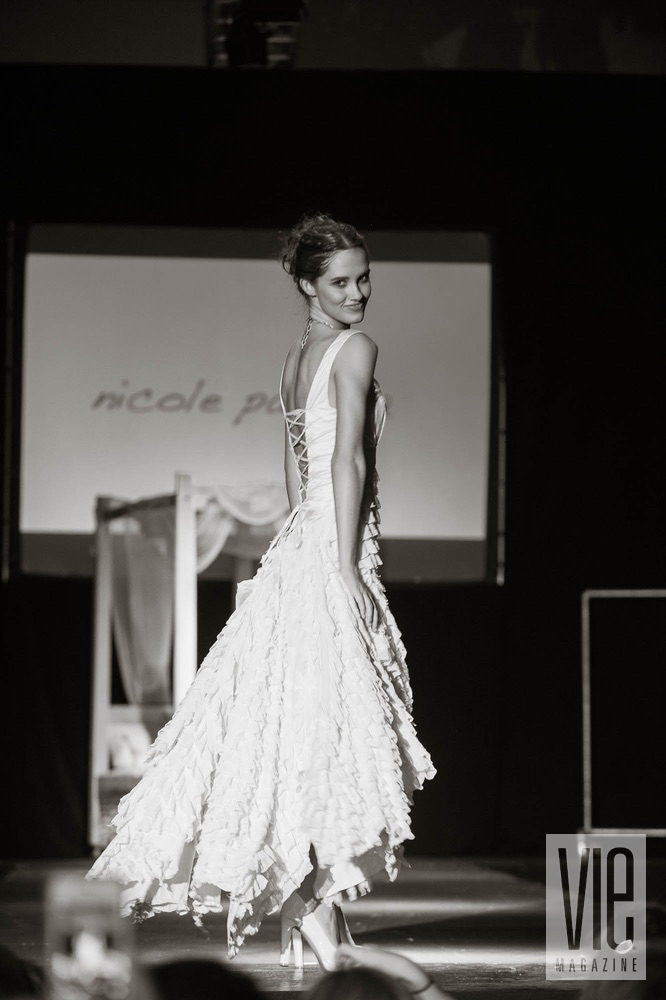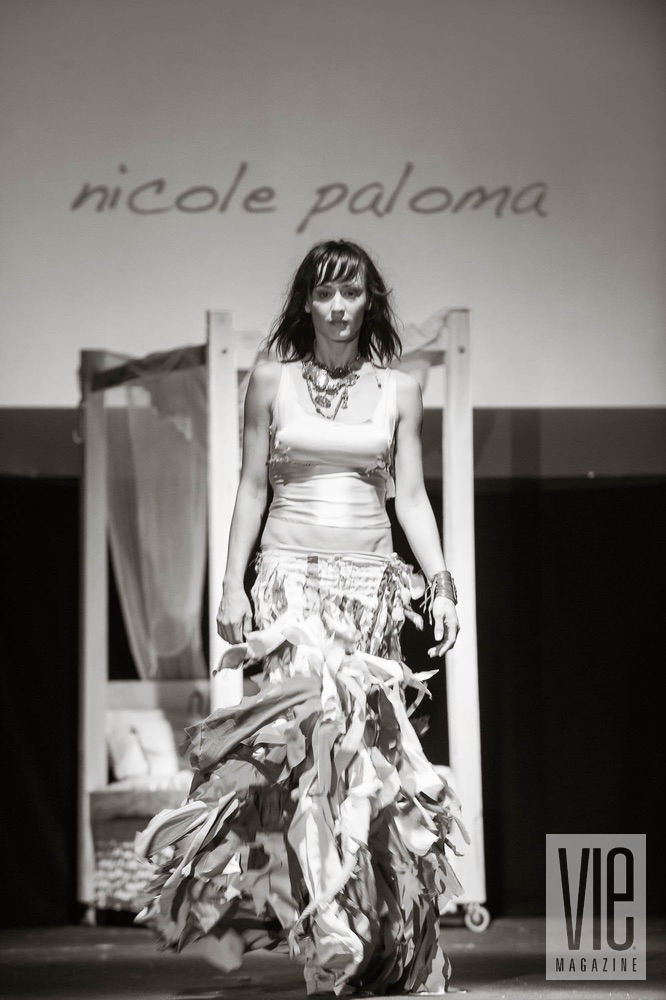 The stunning ruffled dresses and skirts that were mixed in among Nicole's collection on the runway are a little pricier, ranging from about $300 to $1,000, but she still does not want to create anything that would be unattainable for her usual clients. "My goal is for my creations to make you feel comfortable but also like a rock star," she explains. "This fall, I was planning to launch my couture collection anyway, and I was approached about doing South Walton Fashion Week, and I thought, 'Okay! We'll give life to these ladies and put them down the runway.' And I wanted it to tell a story, with the bed at the beginning where she's getting up, stretching, ready to take on the day. Then the rest of the show kind of moved from day to evening wear, with Dawn (the first model) collapsing onto the bed again after a night out in her 'lion skirt.'"
My goal is for my creations to make you
feel comfortable but also like a rock star.
The runway show was a huge hit with the fashion week audience, in part because of the jewelry and accessories on the models. Showing with Nicole's couture collection were accessories from Adorn by Mary Kay Samouce, who uses vintage keys, chains, mirrors, and all kinds of other baubles to create one-of-a-kind pieces. Prior to the runway show, a photo shoot at A. Wickey Studio-Gallery in Seacrest Beach focused on the perfect pairings of the Adorn collection and Nicole's clothing. The Adorn line is available at A. Wickey and at Nicole Paloma in Grayton Beach. "I love supporting other local artists," Nicole says.
The future is bright for the Nicole Paloma line, which has been carried at retail locations in Florida, Texas, Mississippi, and Kentucky. Nicole's goal is to open more of her own stores, starting in Nashville, and to eventually see her couture pieces walk the runways at Paris Fashion Week. "She's having a blast," Marscha says. "And she's doing things her way."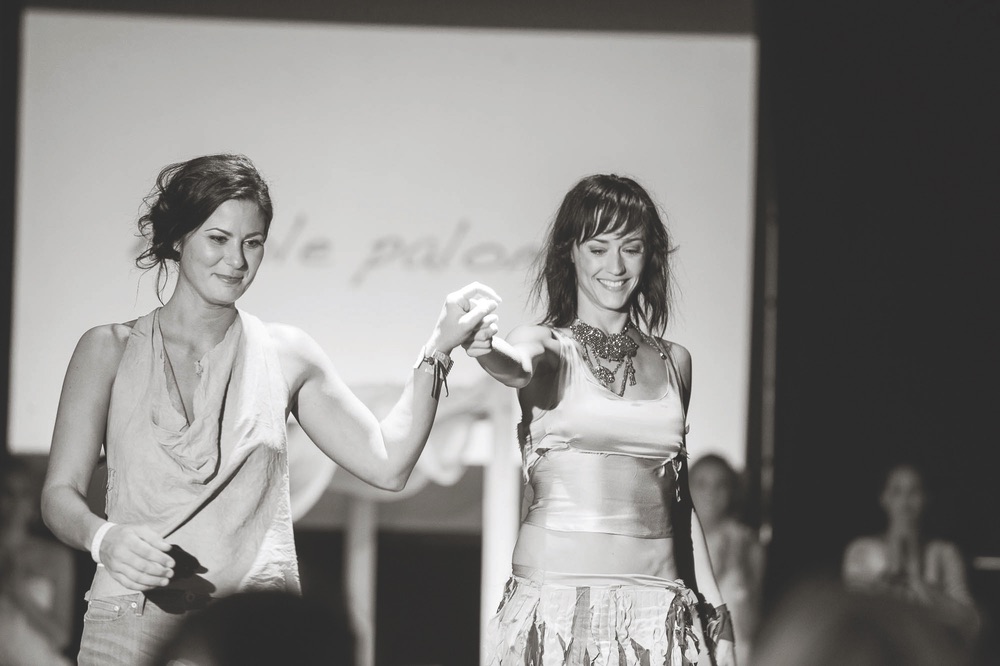 "I really want to get my brand out there and make it grow in the next year," Nicole continues. "I'd like to keep it made in the United States. I don't know what the next five couture pieces are going to be—I guess I need to start thinking about that—but I want to push my creativity and keep this one-of-a-kind thing going in addition to my ready-to-wear pieces."
And one thing is certain: Nicole won't be on this journey alone. Her family and trusted team are behind her all the way. "There's a team here that is flawless," Marscha says. Nicole backs her up, saying, "I have the best team and I couldn't do it without them. Kristen is like the right side of my body. I don't know how she puts up with me." She laughs.
"I'm really going to start hitting everything hard and heavy this year," Nicole says. From the runways of South Walton Fashion Week to the runways of Paris? Who knows where she might end up—but her fans are excited to find out!
— V —
---
Nicole Paloma 26 Logan Lane, Cottage E Santa Rosa Beach, Florida (850) 231-0206 www.nicolepaloma.com
ARTICLE CATEGORIES