KREWE Takes Luxury Eyewear on the Road
Photography by Ollie Alexander, courtesy of KREWE
KREWE, a New Orleans–based independent eyewear company, has taken to the road. In 2017, its newly crafted Tiny House made its official debut as part of a summer-long residency at The Alys Shoppe, a luxury boutique in Alys Beach, Florida.
The Tiny House, a small mobile showroom of around 150 square feet, was designed as a replica of the iconic shotgun house, a symbol of New Orleans' architecture and its Afro-Caribbean lineage. While its outer design harks back to the city of New Orleans itself, its interior entirely matches the vibe of KREWE, which was founded in 2013 by Stirling Barrett, a New Orleans native and creative entrepreneur. His vision of the city as a thriving cultural hub, along with his passion for spreading that culture and its celebration of individual styles through modern, iconic frames, brought KREWE to life.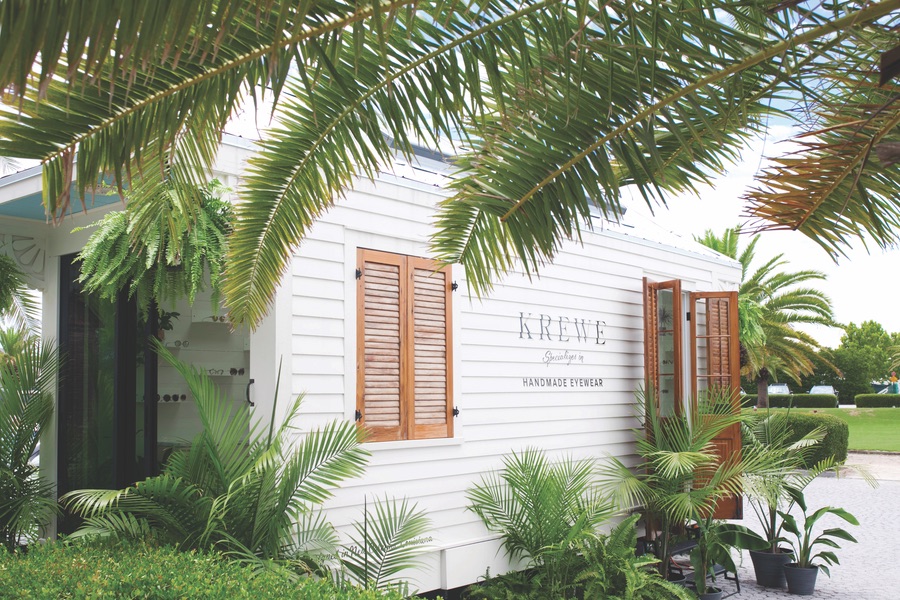 Every pair of KREWE eyewear is designed by Barrett in the New Orleans studio, with each frame hand carved from lightweight, heat-sensitive acetate for a customized fit that lasts. Every frame style is named after or inspired by a notable New Orleans site or cultural reference, evoking the spirit and essence of the city where the brand was founded. Finding fans among the likes of Beyoncé, Gigi Hadid, Kendall Jenner, and Selena Gomez, KREWE is sold at many premier retailers globally. Now it's on the road with the KREWE Tiny House, which sells premium handcrafted eyewear with the same welcoming hospitality found at the brand's stand-alone storefronts in New Orleans and Savannah, Georgia.
"Our goal at KREWE is to take the simple things we love and do them better," says Barrett.
"Our goal at KREWE is to take the simple things we love and do them better," says Barrett. "The tiny house movement encourages the idea of living simply and through experiences that enrich our quality of life. KREWE has interpreted this into a nontraditional mobile retail experience, and we're excited to reach our customers in a new way, wherever they may be."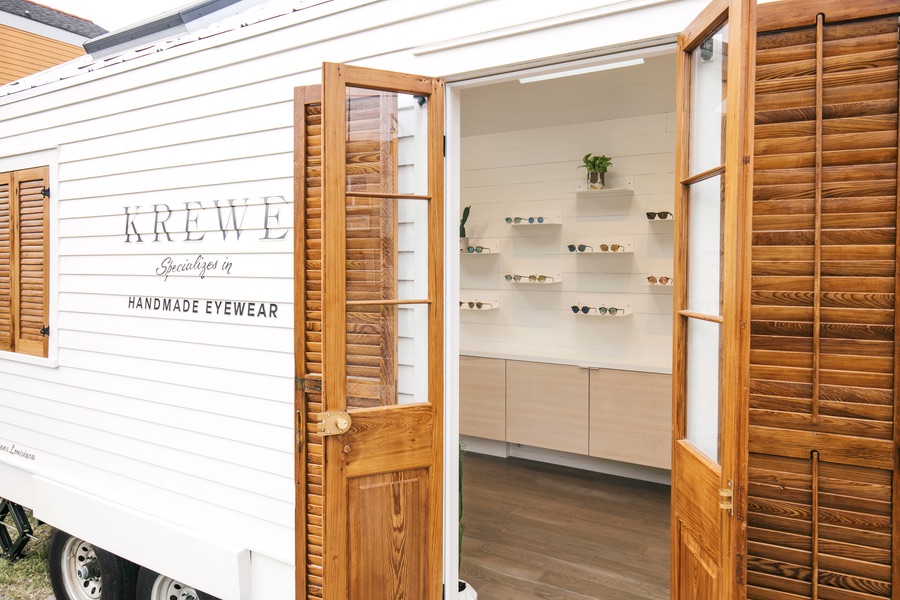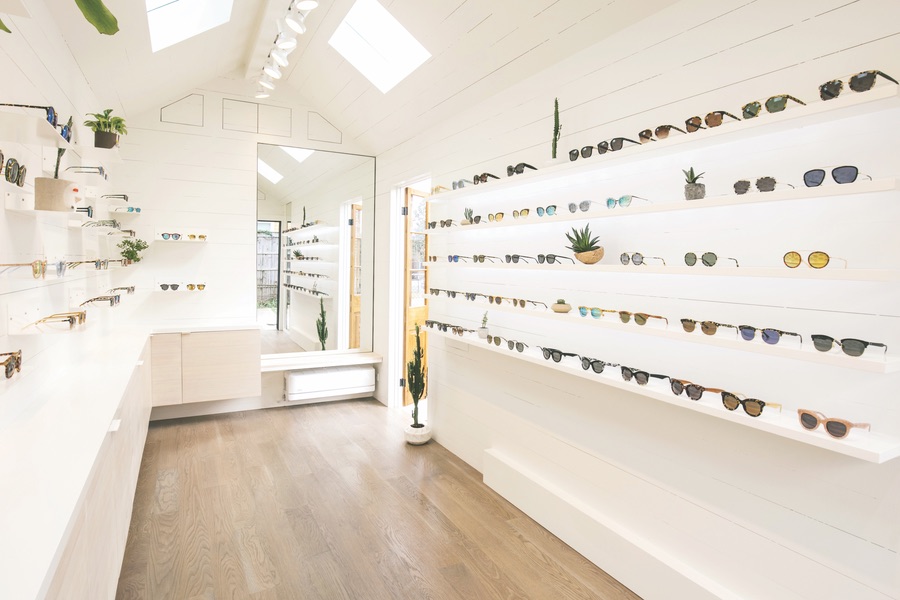 This idea of a unique way to shop eyewear isn't entirely new to KREWE; in August of 2013, the brand debuted the custom-built KREWE Cart. Featuring a fully functioning bicycle attached to a lightbox, Barrett and the Cart were soon seen as a staple at New Orleans festivals. Later, the brand opened a glass cube—known as the Sunroom—that acted as a showroom and by-appointment-only store.
Four years later, KREWE is eager to share its retail evolution with customers while working closely with the community-centric neighborhood of Alys Beach. Offering an unrivaled sense of escape, Alys Beach is nestled along Northwest Florida's Scenic Highway 30-A. Drawing inspiration from Bermuda and Guatemala, the town's stark white walls and private courtyard homes create a harmonious New Urban environment characterized by peace and simplicity. A short walk takes one from the gorgeous white sand along the Gulf through a charming town center with shops and restaurants and along pathways lined with neighborhood parks, pools, and event spaces. The KREWE Tiny House was open for business at 30 Mark Twain Lane in Alys Beach through the end of summer 2017.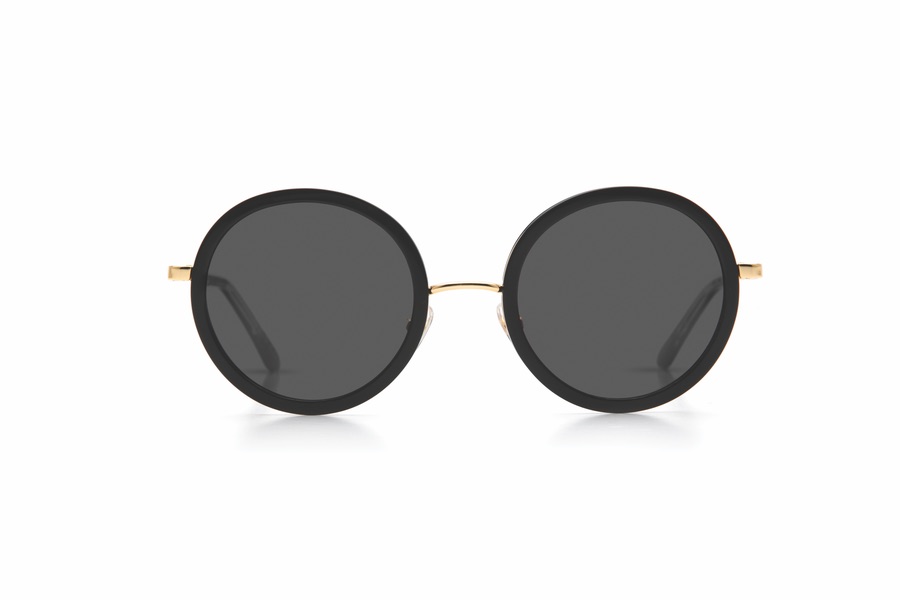 "This has been a fabulous partnership surpassing our expectations," says Alys Beach assistant general manager, Anne-Marie Lenton. "We're already steeped in history with KREWE eyewear having been successfully showcased in our Alys Shoppe for several years, but when we saw the KREWE Tiny House and its architectural attention to detail, we knew it was a winning combination for Alys Beach. We strive to deliver something completely different and unexpected in our homes and guest experiences at Alys Beach, and KREWE delivers undeniably unique eyewear. The KREWE Tiny House's visit was so successful that they chose to extend it, and KREWE will continue to be a featured brand at the store. There's even the possibility of a permanent return by KREWE as the Alys Beach Town Center is completed and the developers carefully select tenants."
Follow #KREWETinyHouse on social media for additional updates; it could be coming to a town near you!
—V—
---
ARTICLE CATEGORIES