Invite Radiant Skin to Your Wedding.
By Carol Whiting | 
Photography courtesy of Aqua Medical Spa
Your wedding will be amazing. Your dress is perfect, your ultimate venue is reserved, your invitations are beautiful, and your guest list is complete. But—how's the bride? The busy months preceding your joyful event can wreak havoc on your skin; and, when high stress meets little sleep, that "bridal glow" may be a no-show. Add radiant skin to your prenuptial checklist by seeking the advice of experienced professionals who can provide all you need to make a dazzling entrance on your special day.
Sandra Jackson, lead aesthetician at Aqua Medical Spa in Santa Rosa Beach, Florida, says timing is important. "Seek help early," she urges. "There are so many products on the market, and trial and error takes time. To discover what's best for your skin, start a few months before the wedding by consulting an experienced aesthetician. You'll bypass the gimmicks and the products that don't perform and receive professional advice specifically for your skin. In the consultation you should expect to discuss your challenges and your expectations, review your options, and leave with a treatment plan that will help you reach your goals."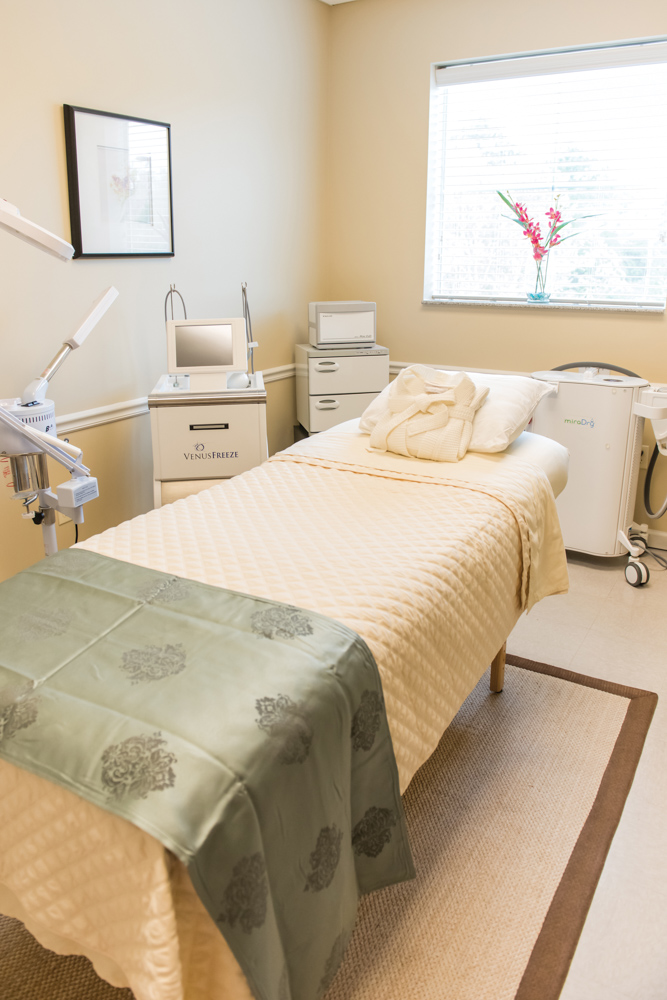 Beyond a full menu of aesthetician services, medical spas are physician-supervised and offer remedies you won't find at your average day spa. Dermatologists can provide restorative treatments like laser skin resurfacing, light-based phototherapy, and cosmetic injectable treatments, all of which can yield quick results, improve skin tone and texture, and smooth fine lines and wrinkles to achieve a more youthful appearance. And, if your skin is acne prone, a dermatologist is essential. Dr. Michael Stickler is a board-certified dermatologist and a supervising physician at Aqua Medical Spa. He reminds us, "Dermatologists have extensive education, training, and experience. You want to see a specialist that will utilize the most effective treatments, using the best methods and technologies available to restore the health and appearance of your skin."
Here are just a few of Aqua Medical Spa's prewedding treatments and timing tips that will have you walking down the aisle looking your best.
Six months before the wedding:
Say good-bye to stubborn fat. Consider body contouring with CoolSculpting.
Whether you're buying a bikini for your tropical honeymoon or you just want to look slimmer in your gorgeous gown, CoolSculpting might be your solution. CoolSculpting is a noninvasive alternative to liposuction and is proven to permanently eliminate fat that has been resistant to your diet and exercise regimen. Multiple areas can be treated to slim your thighs, abdomen, arms, and other areas of your body that are prone to stubborn fat deposits. Some areas may need more than one treatment, depending on your goals.
Plan to stay dry. If you're concerned about excessive sweating on your wedding day, there is hope! The miraDry treatment eliminates or greatly reduces underarm sweating in one to three visits—for good. There is minimal discomfort and downtime, and the reward is simply life changing.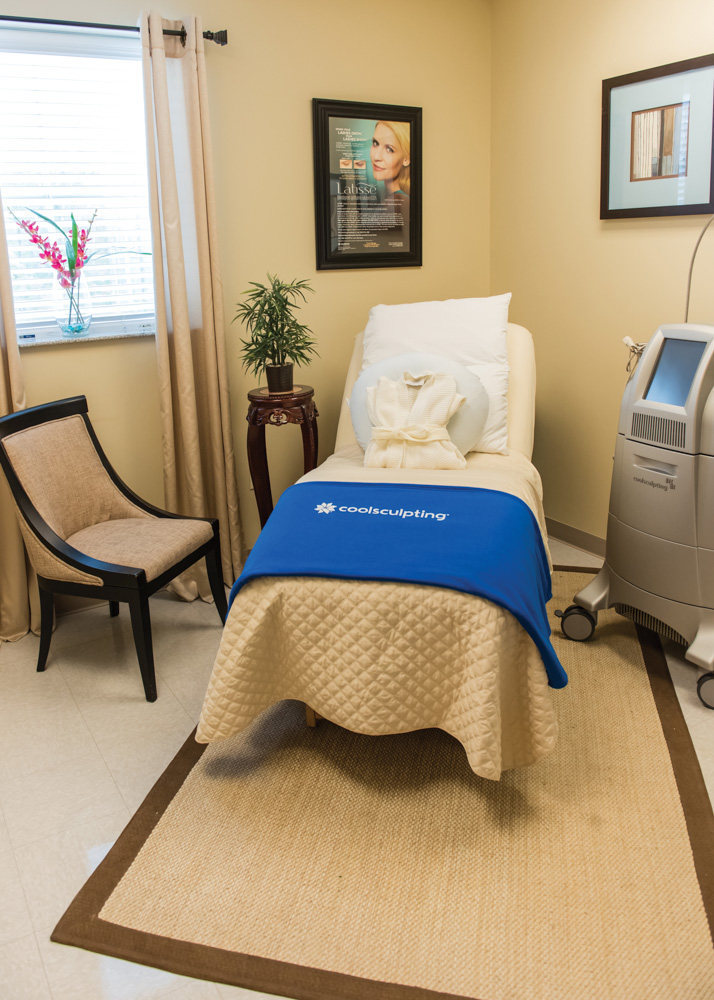 Five months before:
Start your series of intense pulsed light (IPL) treatments. Three IPL or BBL (broadband light) treatments will provide you with a more youthful appearance by reducing fine lines and removing darker areas of pigmentation and redness. BBL can be used to improve the tone and texture of your face, arms, hands, and legs.
Begin the Obagi Nu-Derm System. The Obagi system includes prescriptive tretinoin (Retin-A) to smooth wrinkles and hydroquinone to fade sunspots. Nothing you buy over the counter can compare.
Tighten and tone your skin. Venus Freeze treatments are administered in a series to tighten skin and reduce cellulite in areas that may not be as firm as they once were. These treatments are great for your face, neck, décolleté, arms, and thighs. You'll look toned and more youthful as you say "I do."

Four months before:
Reveal what's been hiding with a facial peel. Chemical peels are formulated in varying strengths to remove dead layers of skin and reveal newer, brighter, smoother skin. Aggressive peels that remove additional layers are not recommended within four months of the wedding; however, lighter peels can be scheduled frequently to get the results you're looking for.
Three months before:
Look refreshed, even when you're tired. Consider cosmetic injectable treatments.
Schedule an appointment with a dermatologist to discuss the benefits of cosmetic injectables. Today, there are numerous products available that perform specific functions such as reducing wrinkles, filling deeper creases, providing lift, and restoring volume to the cheek area.
Grow longer, lusher lashes. If you'd like longer, darker eyelashes before your wedding day arrives, ask your dermatologist about Latisse. It is available by prescription and temporarily enhances growth to give you thicker, longer, "wow" lashes that will set your partner's heart aflutter.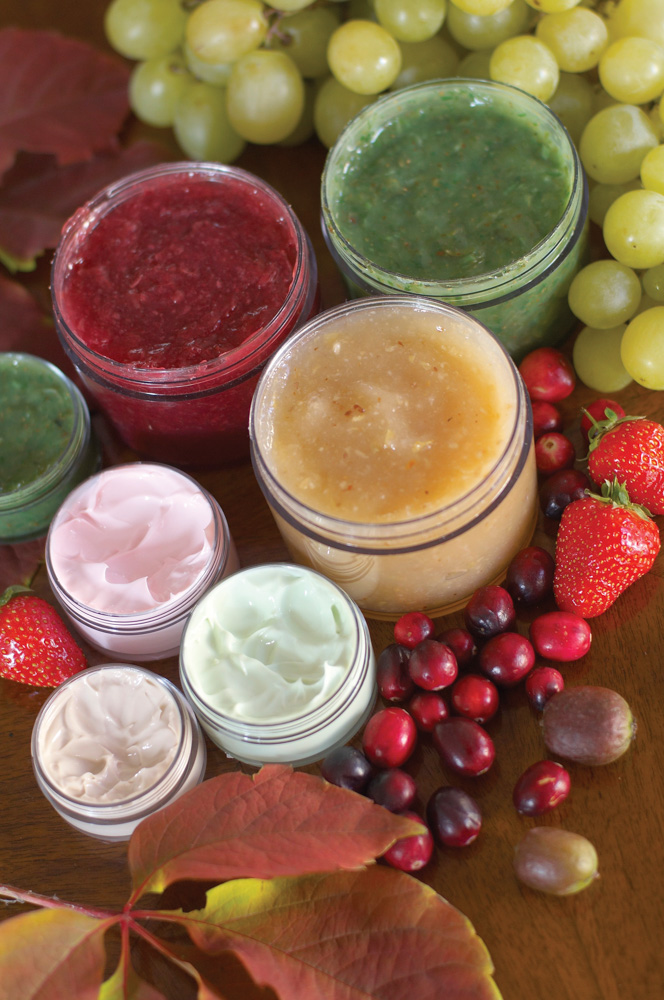 Two months before:
Have your cosmetic injectable treatments administered. A follow-up appointment is always a good idea to assess the results and give you an opportunity to adjust further, if desired. You can also refresh the results a couple of weeks before the wedding date.
Six weeks before:
Choose your "big day" look with a GloMinerals makeup consultation. Take your wedding party along to the spa for a special treat. Learn application techniques from a professional to enhance, contour, and camouflage blemishes. You'll also have time to order any special products or colors.
Pack your bags. Your under-eye bags, that is. Ask for a Neotensil demonstration. Applied daily or just for special occasions, Neotensil is basically "shapewear for the eyes." When applied, it gently compresses, tightens, and holds the skin to reduce the appearance of under-eye bags and dark circles. (Mother of the bride: take note! They'll never know you've been crying for weeks.)

One to two weeks before:
Get ready! Have a microdermabrasion or dermaplaning treatment. These treatments gently exfoliate your skin; dermaplaning will also remove fine facial hair. You'll have a smooth base for your wedding makeup application and your skin will better absorb moisturizers and skin care products, extending their benefits.
Don't forget the details—make sure your brows are in perfect shape. Schedule lash and brow tinting or waxing treatments.
The week of your wedding:
Pamper yourself; the day is almost here! An Ilike organic facial made from all-natural ingredients will hydrate and refresh your skin and, best of all, help relax any prewedding jitters. Enjoy!
— V —
---
Aqua Medical Spa is medically supervised by board-certified dermatologists and provides a comprehensive menu of cosmetic dermatology services along Florida's Gulf Coast in Santa Rosa Beach, Bluewater Bay/Niceville, Gulf Breeze, Panama City Beach, and Panama City. Additional locations include Tallahassee, Jacksonville, and Ponte Vedra Beach, Florida, and Dothan, Alabama. To schedule a complimentary consultation with an aesthetician or to learn more about Aqua Medical Spa, call (877) 231-3376 or visit www.aquaskinspa.com.
ARTICLE CATEGORIES