Fine Jewelry with Global Inspiration
By Jordan Staggs | Photography courtesy of Marie Leoni Jewelry & Gifts
Capturing the beauty of nature through jewelry is a tradition as old as time; finding new ways to do so deserves applause. Marie Nguyen is a fine jewelry designer from Texas with an online storefront and a charming brick-and-mortar shop in the beach resort town of WaterColor, Florida. Her passion for creating exclusive and one-of-a-kind necklaces, bracelets, earrings, and more comes from a love of rare and unexpected materials and inspiration from cultures and stones found throughout different parts of the globe.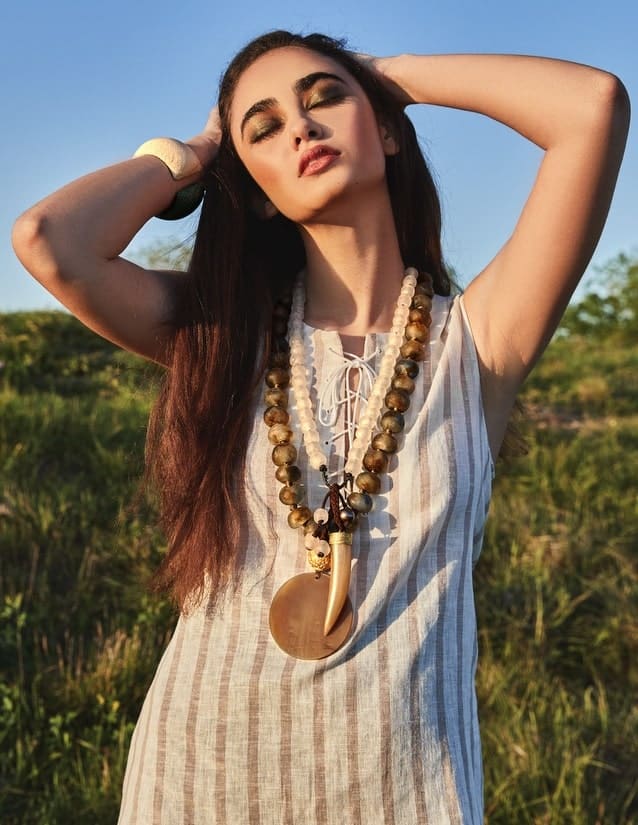 Shoppers visiting Marie Leoni Jewelry & Gifts in WaterColor or on the web can find pieces ranging from African pendants and trading beads, jasper, bone, horn bib necklaces, rare Egyptian clay beads, freshwater pearls, centuries-old hand-hammered pieces from Tibet, rare Sleeping Beauty turquoise, lava rocks, African opal, and Brazilian agate.
"I love how beautiful these types of stones and beads are and how each one has different patterns or veins running through it to make a piece of jewelry truly unique," says Marie.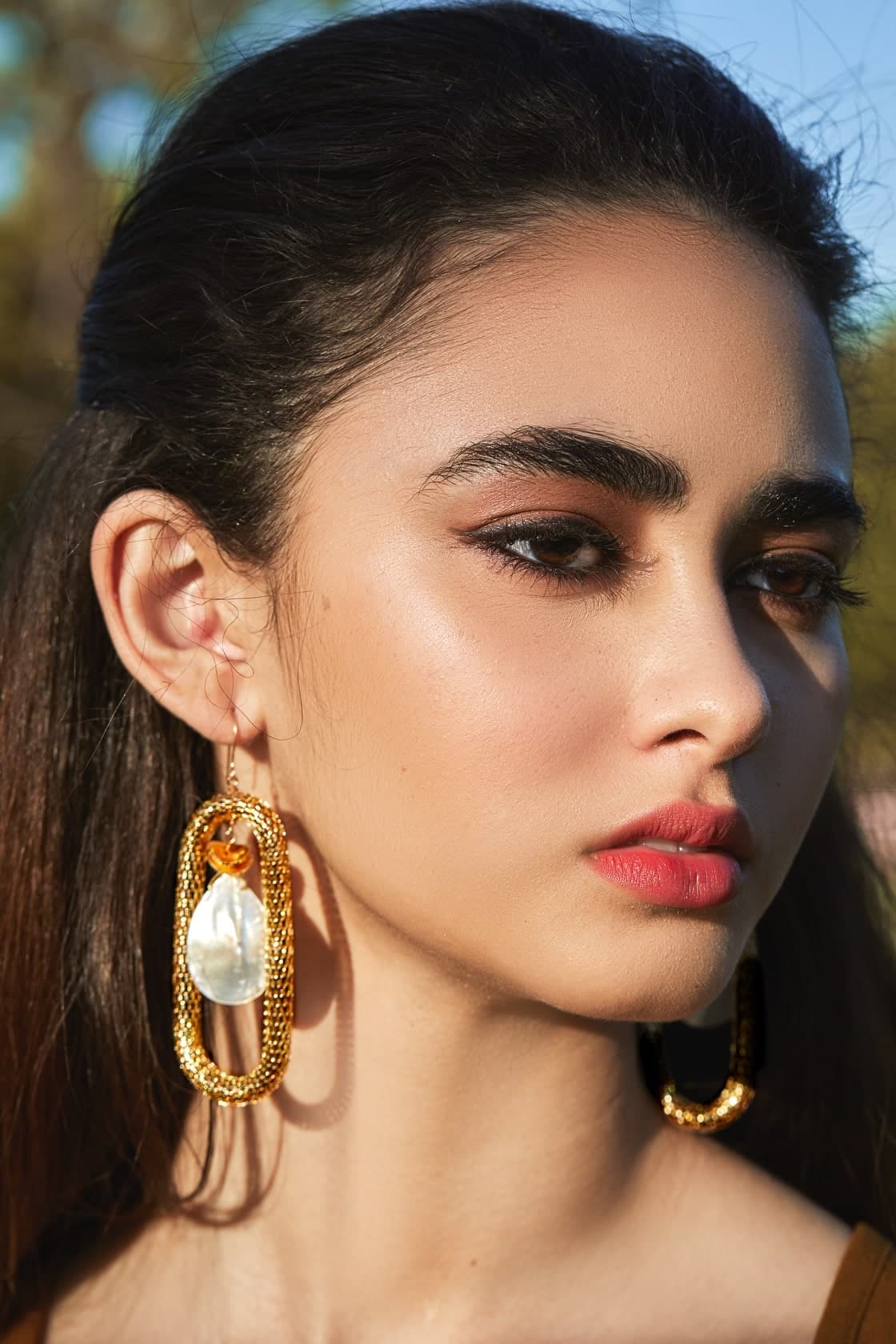 Making a statement is the name of the game for the designer. Thanks to the rare materials she uses to craft each piece of jewelry, no two pieces are the same; buyers can take pride in knowing they have one of very few or, sometimes, the only one of a specific design. Like fine art, this makes Marie Leoni jewelry highly collectible and a true thing of beauty, which is even more evident when it's worn. Each necklace, pair of earrings, or cuff stands out as a focal point to any ensemble. Still, the materials and shapes are versatile enough to accessorize formalwear, office attire, or a casual beach outfit, depending on the wearer's mood, style, or occasion.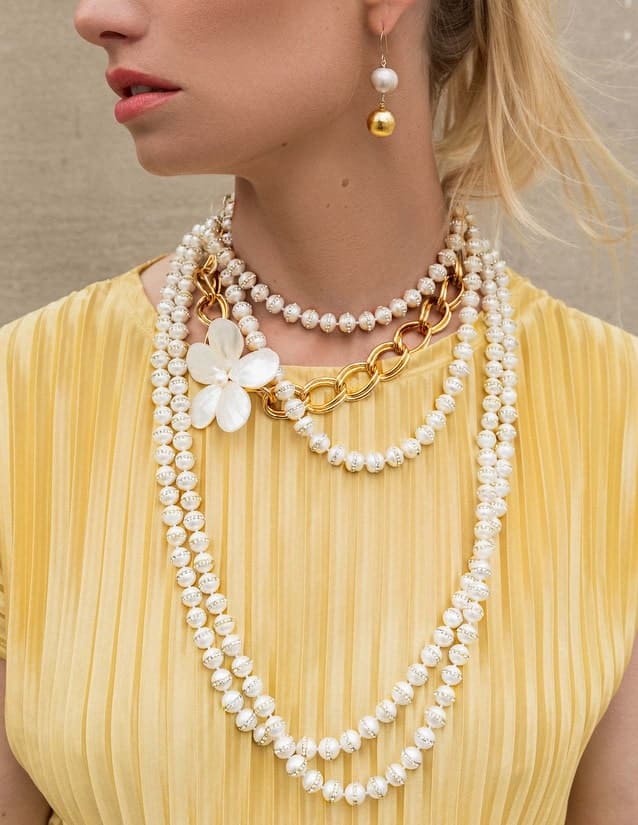 Buyers can take pride in knowing they have one of very few or, sometimes, the only one of a specific design.
Marie has been making jewelry for years to sell online and through select boutique retailers. She says she always wanted to open a store and was finally convinced to do so by her children a couple of years ago when she told them about the storefront available in WaterColor. "They told me, 'Mom, this is your chance; you have to try it, or you'll never know what could have happened,' so here I am," she says.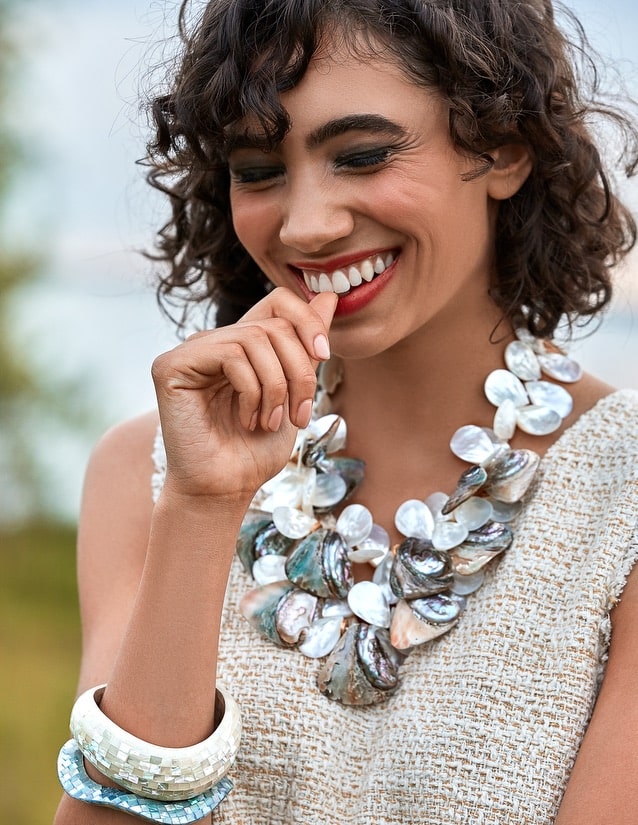 The shop, tucked into the beautiful WaterColor Town Center, just steps from the white-sand beaches and sparkling Gulf of Mexico, has a selection of Marie Leoni handcrafted jewelry and other pieces at various price points. It also carries designer and boutique gifts, including handbags, decorative trays, home decor, candles, soaps, books, artwork, and more.
The owner's passion for the area came from many vacations there, eventually leading her to buy a second home along Scenic Highway 30-A. "My passions for the area and for making fine jewelry were finally able to combine when we opened the store," Marie says. "I love that there is a market here for the high-quality materials and designs I create. Our customers shopping for themselves or others can find something in the store to match any style, and we can take custom orders if there's something in particular they want but don't see immediately."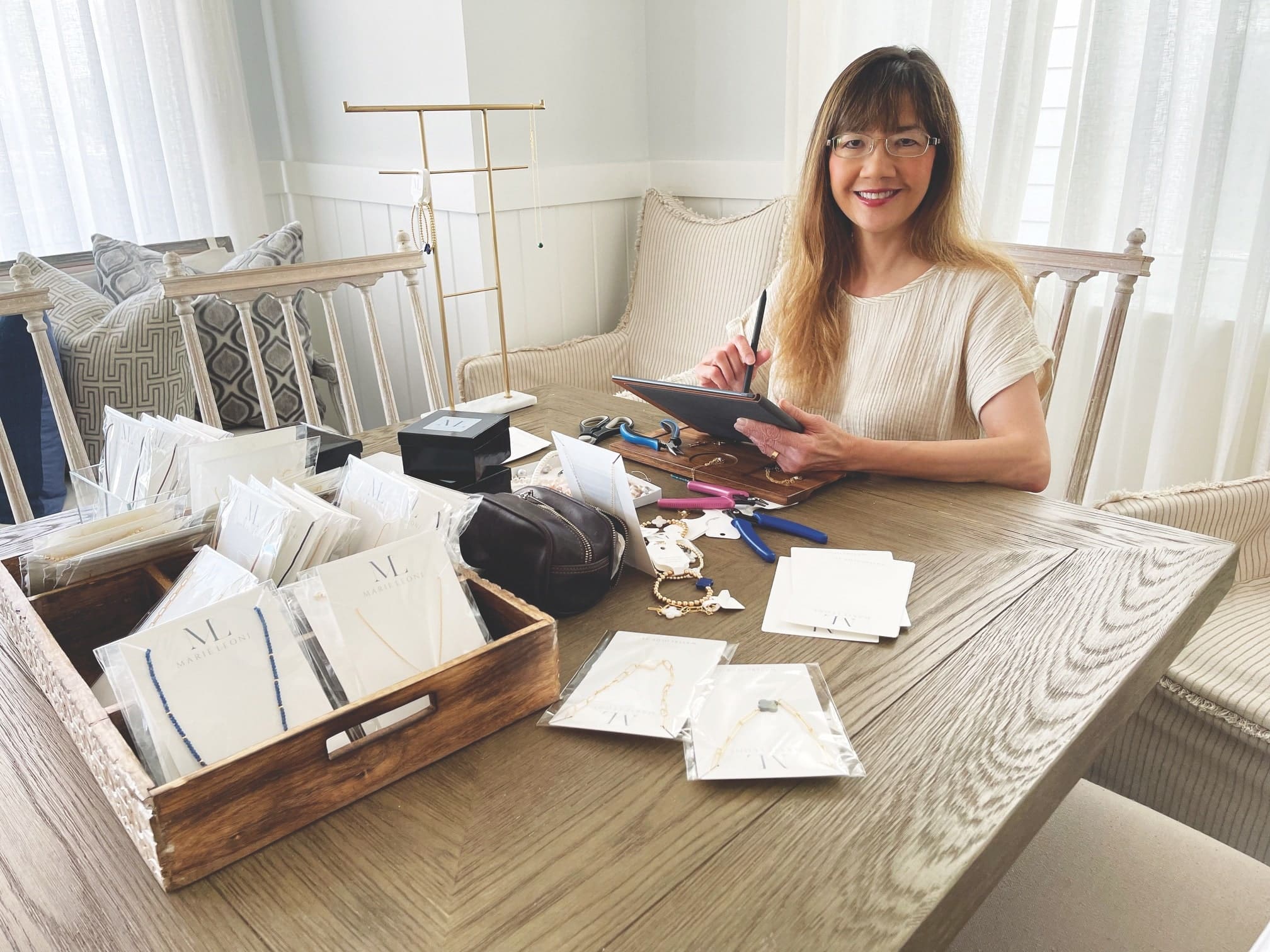 I'm very excited to focus more on these designs that are all limited-edition and handcrafted in the USA.
Recently, Marie enlisted the services of architect Gerald Burwell, principal at Burwell Associates, to reconfigure the space and optimize the flow and atmosphere with a focus on displaying fine jewelry. New lighting and other updates to the store will enhance the customer experience so they feel they have walked into a luxury jewelry store akin to those in any larger city. "Our goal is to really brighten up the space and emphasize the beautiful merchandise Marie designs and carries," says Burwell.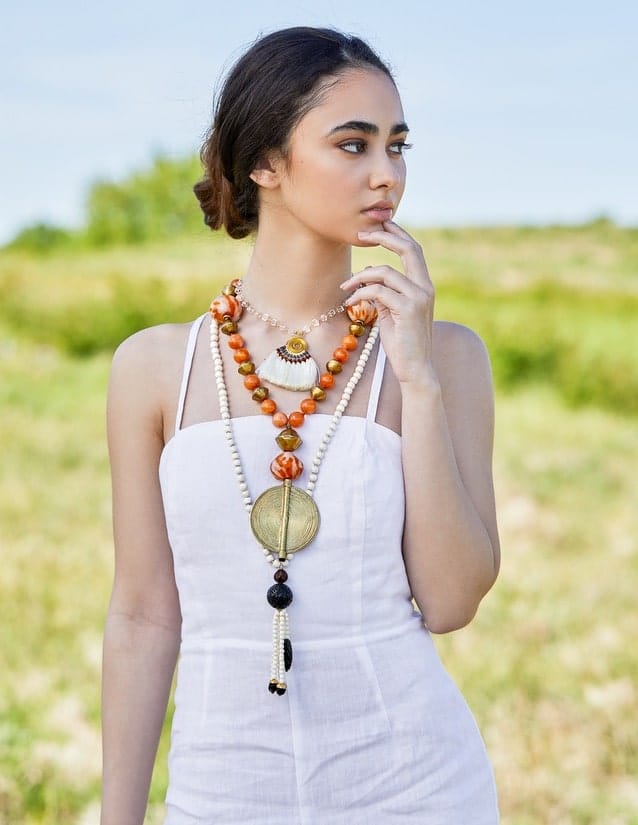 The Marie Leoni Summer 2023 Couture Collection is now available in the store and online, as well as custom-order options. New pieces include a 14-karat gold palm tree pendant design and limited-edition Pink Edison, Akoya, and Tahitian pearls.
Marie invites shoppers to visit the store or her website to learn and see more. "I'm very excited to focus more on these designs that are all limited-edition and handcrafted in the USA," she says. "We really hope customers will come into the shop so they can experience and fall in love with the pieces, try them on in person, and chat with us about any custom ideas they have."
— V —
---
Visit MarieLeoni.com to learn more or shop now, or follow her on Instagram @marieleoni.jewelry to see more. Marie Leoni Jewelry & Gifts is open daily at 4 WaterColor Boulevard South, Unit 4-101B, Santa Rosa Beach, Florida, 32459.
ARTICLE CATEGORIES