Innovative Design Meets Personality
"Much of my work is driven by the ideas of 'fun' and 'balance,' where families can get away," says architectural designer Gregory D. Jazayeri. "Now, thanks to all that we have seen in the past year, I find that my firm is designing spaces that are not merely vacation homes, but homes that our clients are relocating to. Yes, the resort feel is there, but more importantly, there is a level of functionality and intimacy. Many of my clients say to me, 'If I can work from anywhere, why not work at the beach?'"
This was the mind-set that accompanied Jazayeri's design of the VIE Beach House – A Show Home just off the Scenic Highway 30-A corridor on the Northwest Florida Gulf Coast. The custom luxury home is unlike any other around, featuring innovative construction materials and processes such as insulated concrete forms, plus a range of luxury amenities and appliances. Its position, tucked into the natural forest growth of Seagrove Beach but just a short walk from the dazzling white sand and shining Gulf of Mexico, gives it a real "best of both worlds" feel. At the same time, its design and interiors are inspired by coastal environments around the globe. Developer and designer Suzy Accola of Q Tile + Studio says her travels and time living near the coast in both Italy and California played a role in her visions for this one-of-a-kind home, and Jazayeri echoes her sentiments.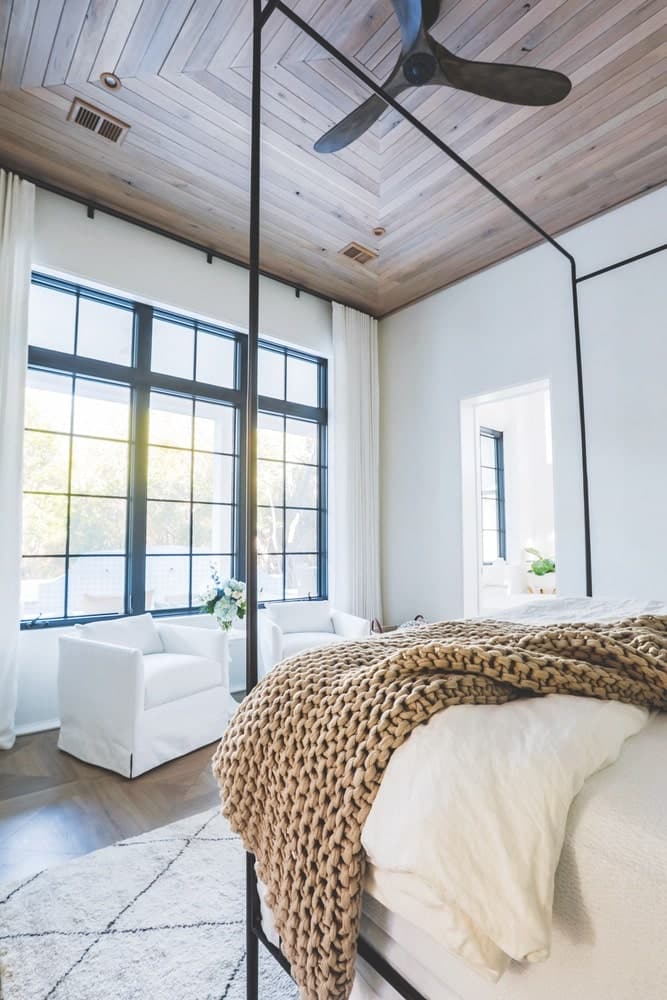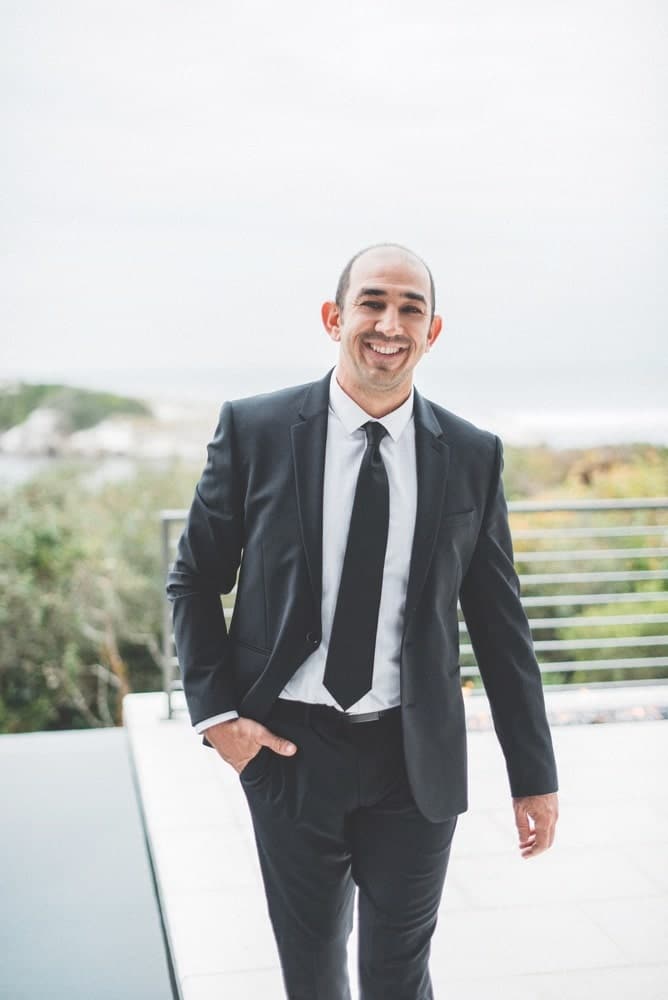 "I value innovative design. Because travel is so elemental to my creative process, it excites me to bring home the new methods and materials I've seen in my travels," he says. "What's awesome is that my wife is also a designer, so we're constantly reinventing spaces in our homes. I really enjoy experimenting with new techniques, figuring out the challenges and surprises, and then sharing what I've learned with my clients and colleagues."
Having vacationed in the Northwest Florida area from the early 1980s until he became a full-time resident in 1994, Jazayeri has long felt the environment there was worth preserving. A home should work with the landscape, blending with and taking cues from it rather than competing with it. The VIE Beach House's natural elements and soft color palette reflect this ethos.
"Because travel is so elemental to my creative process, it excites me to bring home the new methods and materials I've seen in my travels."
"From the onset of this project, we all understood that our one nonnegotiable was inviting the nature that surrounds us inside the home," Jazayeri says. "By designing around the beautiful environment that surrounds us, we created a living space where the boundaries of the indoor and outdoor spaces of the home are blurred."
As evidenced in the folding Euro-Wall doors provided by Frank's Cash and Carry, the cabinets designed by Cindy McCarley, the Bevolo outdoor gas lanterns, the interiors by Cindy McCarley, Summer House Lifestyle, Betsey Mosby Interior Design, and Lovelace Interiors, and the custom tile designs by Q Tile + Studio throughout the home, each room and show home partner puts the luxury coastal mind-set on display. The result is truly stunning. "This home is a showcase home—a gallery of what our area's most talented designers have to offer. Usually, I am not as intimately involved with design selections through and through, but being part of such a talented working team inspired the way I wanted to showcase each artist in the home's overall design. Its uniqueness rests on a new, reimagined way of looking at what Seagrove has become while still tipping one's hat to the Old Seagrove feel and what Old Florida seaside living is all about."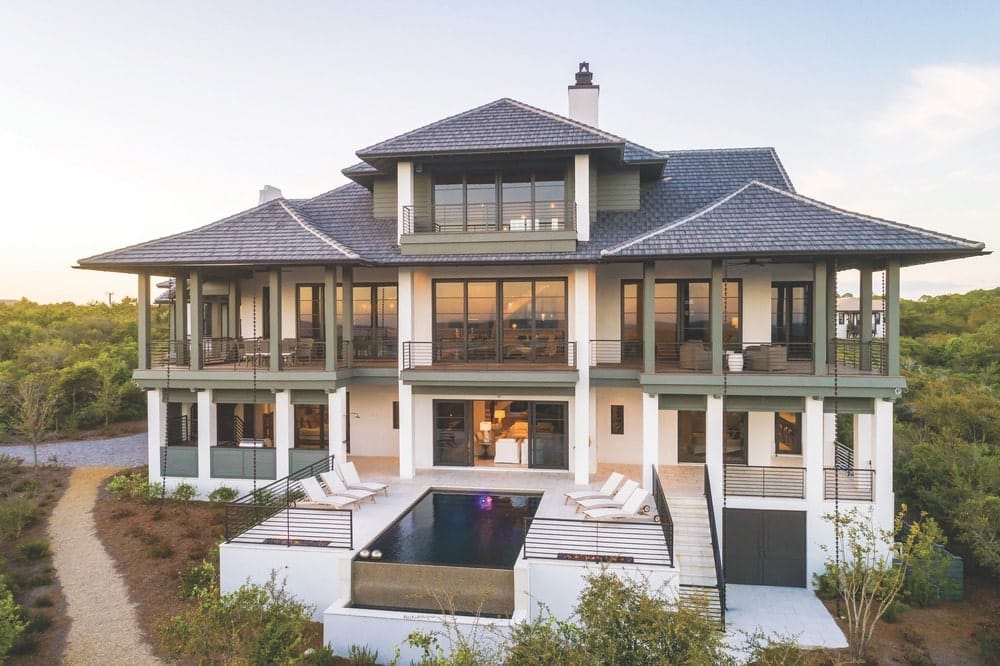 The home's overall feel is restorative, Jazayeri shares. It's an elegant home for the new owners, who hail from Dallas and can now experience the best of 30-A living, from the exciting activities nearby to the relaxing oasis that is their own backyard. Jazayeri and his team are also excited to meld those two ideas further as they open a new office in Blue Mountain Beach along 30-A this spring. We are sure they have many incredible projects to come!
— V —
---
Visit GDJdesigns.com to learn more and see more of Jazayeri's work. Readers can also check out his story in our luxury coffee-table book, HOME—Inspirations for Home and Life by VIE.
ARTICLE CATEGORIES