By Kirsten Reed  | Photos courtesy of Wilderness Music
No matter how small this life may feel in the broader perspective of our world, Barnhill is determined to make his life big by living out loud through his soulful, sometimes provocative, prose and music. Barnhill's tireless passion for expressing his original thoughts is instantly evident when talking with him. When sitting down with Barnhill, one becomes inspired to do more and give more. His energy is contagious and his sensitivity is dialed in to those around him.
Whether he writes a song, performs for charity, produces and collaborates with other musicians, or films a documentary, this is one creative genius who does not believe in resting on his laurels. A typical day for Barnhill might include writing two or three songs, discussing his latest ideas for inventions to better the earth, spending time with his wife and friends, and finishing off the night performing his music in a famous downtown Nashville venue for a local hospice group. "It's what I do. It's all I'll ever do," said Barnhill.
Barnhill is known best for his songwriting hit Walkaway Joe, recorded by Trisha Yearwood and Don Henley; the single became a turning point for his career. It quickly gained popularity in the music charts, and Barnhill was nominated for a Grammy in 1993. "That song will always be special to me because it gave me a foothold," said Barnhill.
The songwriter had a huge crossover pop hit with House of Love, written for Amy Grant and Vince Gill, and his song She's Taken a Shine, written for John Berry, hit number one. Other hits include 99.9% sure, I've Never Been Here Before with Brian McComas, Never Been Kissed with Sherrie Austin and Same 'Ol Love, with Ricky Skaggs.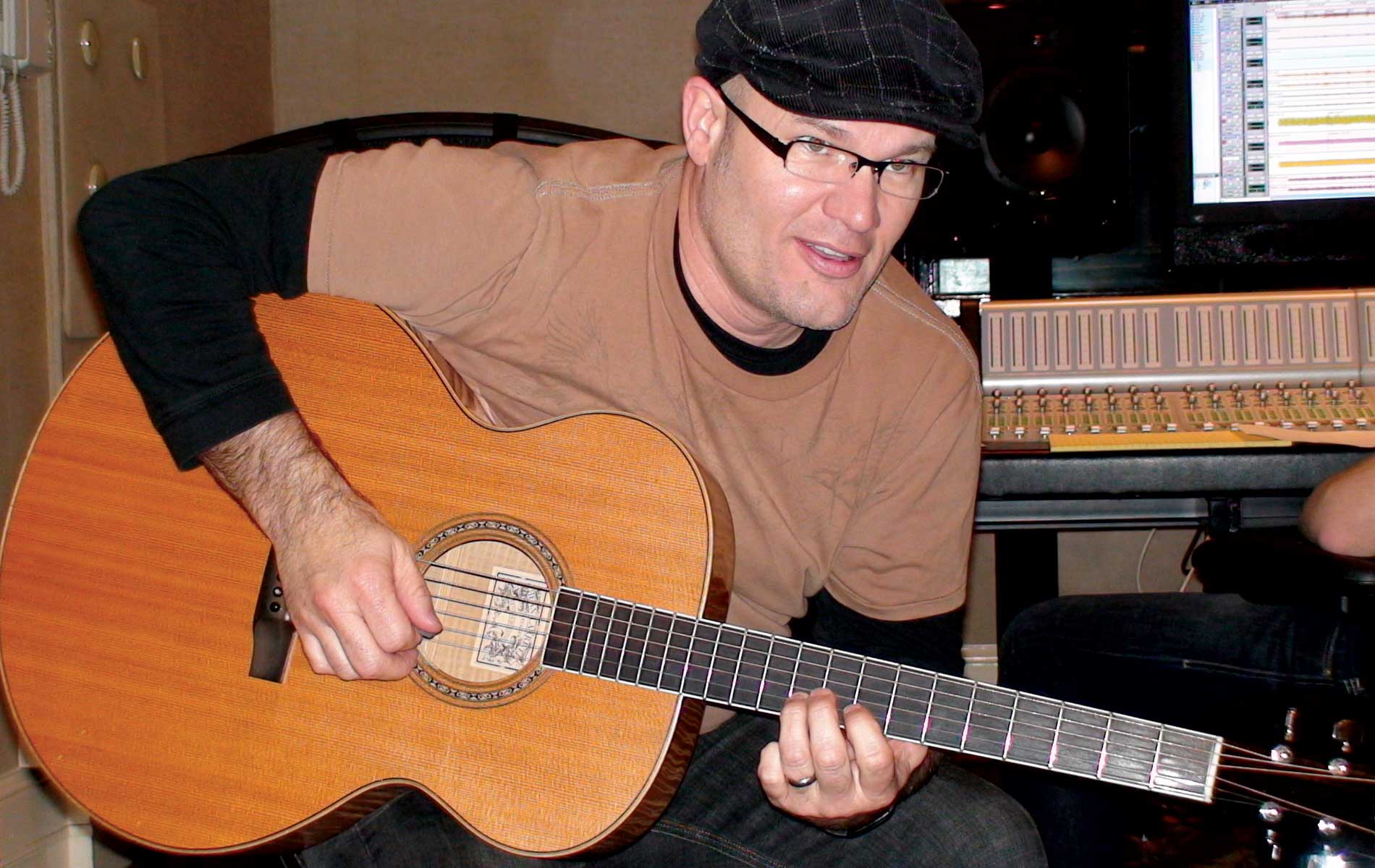 Since then, Barnhill's songshave been embraced by many other famous recording artists including Tim McGraw, Etta James, Lonestar, Jessica Simpson, Martina McBride, and Lee Ann Womack. Barnhill's voice has been heard on many movie soundtracks, commercials, and TV shows including Growing Pains, The View, and Baywatch. Barnhill co-wrote and produced The Today Show promo, which earned him an Emmy nomination in 2007.
Barnhill has cut a few of his own albums, The Beachfront Project (1997), The Psalm of St. Germaine (1997) and No Chaser (2002), which reveal his raw voice, diverse musical compositions, and poignant lyrics. He plans to release a new CD due out this fall. He has written more than 1,000 songs with at least 50 recorded by other artists. His musical inspiration comes from everything around him.
Great songs brew," said Barnhill. "The best songs are when inspiration hits us and when the climate is right. They become songs that are cathartic for people to listen to."
"I don't know where it comes from – everything – the stuff I love. Sometimes it's whatever we might be talking about. I let it mull around and brew. Great songs brew," said Barnhill. "The best songs are when inspiration hits us and when the climate is right. They become songs that are cathartic for people to listen to."
Because Barnhill is in high demand as a writer, producer, and performer, he often travels around the world to work with other acclaimed songwriters and artists. Kim Carnes, Michael McDonald, The Neville Brothers, and Jason Scheff (Chicago) are just a few of the artists requesting Barnhill's talents. He has also written with Howie Dorough (Backstreet Boys) and Nick Lachey.
Barnhill is easily able to cross generational lines and write for all musical genres because he constantly works on his craft and stays tuned into his environment. "Greg pursues every avenue possible. He is not just country – he is 'up' on all the latest songs in all genres of music," said his wife, Amy Smith Heinz, a music publisher and president of Wilderness Music.
Recently, Barnhill collaborated with singers/songwriters Joanna Cotten and Melissa Manchester to write a song. During their session, he and the women started talking about what it means to women to be self-confident, and the words started flowing to craft the song, I Know Who I Am.
"That song has such a powerful message. Greg is really a writer's writer," said Smith Heinz. "When he goes into a room he is really tuned into others' emotions. He has a knack for pulling out the feelings of his co-writers."
The song was cut by Beyonce for her new album to be released in May. According to sources, Beyonce has been calling I Know Who I Am her anthem song.
"You know a great song when you write it. I knew instantly Walkaway Joe was a hit song. There are a bunch of songs I've written that I know are great, but it's all in the timing. The planets have to line up and I have to think about how it will fit into the marketplace."
"The best songs are inspired. They aren't necessarily your idea, they come through you. I just serve as the vehicle to bring life to the inspiration," says Barnhill. "You know a great song when you write it. I knew instantly Walkaway Joe was a hit song. There are a bunch of songs I've written that I know are great, but it's all in the timing. The planets have to line up and I have to think about how it will fit into the marketplace."
Growing up in New Orleans, Barnhill was influenced by music at an early age and credits much of his roots to his grandfather and parents.
"Living in New Orleans, I grew up listening to soulful music and I have always leaned toward rhythm and blues. My grandfather played every instrument known to man. He definitely influenced my love for music," said Barnhill. "My mom and dad listened to everything – Ray Charles, Tschaikovsky, The Beatles and Janis Joplin. So I was exposed to a lot of different sounds and genres."
At the University of Southern Mississippi, where he honed his musical skills through course work, Barnhill became more than a great songwriter and guitar player; he became a well-rounded musician. "We had great teachers and I learned a lot."
Barnhill experienced his first taste of fame when he was the voice of the New Orleans Saints and recorded the Bless You Boys anthem; the song played locally on television promotions and airwaves. "Oh, it was on TV all the time and it was just the goofiest thing in the world," Barnhill recalls with a chuckle. "Everyone would recognize me and it got old real quick. There were no boundaries between public and private."
Although Barnhill calls Nashville home now, he still has close ties to the Gulf Coast. Barnhill made his home in Seagrove Beach in the late '90s, enjoying the simple and serene lifestyle along 30-A in Northwest Florida. The allure of life along the beach has never left him and he often returns here with his wife to escape the Nashville scene.
"It's our second home and anytime we get away, we come down here," said Barnhill. "There is just something about the area that is part of me. I remember taking fishing trips with my grandfather, visiting the area all the time, and growing up along the coast."
During his visits to the Florida Gulf Coast, Barnhill has brought visibility to the area by inviting top names in the music industry to come collaborate on songs or help with pro bono concert events. He has introduced several artists to the area, all of whom having been lured by the beauty of Northwest Florida, and several of whom have purchased homes.
Barnhill and his wife have repeatedly come to the Gulf Coast with open hearts and generosity, performing gratis in eight to ten different charity events over the years. Their favorite events benefit children. Most recently, he provided the entertainment for Salon Twist's Second Annual Change the World Fundraiser at Alys Beach, which benefited the Barnes Family Foundation. The evening was dedicated to raising money to build a home for abandoned Ukrainian children.
"I feel beholden to give back. There is a lot of need. Just because the community is affluent, doesn't mean there are not any needs to be met."
"All the people I have known along the Florida Gulf Coast, and the wonderful memories I have from living here, make me feel like such a part of the community," said Barnhill. "I feel beholden to give back. There is a lot of need. Just because the community is affluent, doesn't mean there are not any needs to be met."
Hurricane Katrina brought its destruction to the Gulf Coast in August 2005, and with it many lives, homes, and businesses were washed away. Barnhill's parents saw their home destroyed by the relentless winds unleashed by Katrina, and everything they owned was gone in a matter of moments.
"To see the destruction and my mom go through shock and then grief, well – it went deep. It really affected me," said Barnhill. Rummaging through the debris left scattered about his parents' property, Barnhill found an old music box he had while growing up. He examined the box covered with rust and deemed it garbage, throwing it into a bag. "As soon as it hit the bottom of the bag, it started playing," said Barnhill, who quickly retrieved it and keeps it today as a reminder of the hope after the storm.
With a positive attitude as his compass, Barnhill gives time to help build the music business infrastructure in Louisiana communities. He coordinates efforts to bring more music and art education programs to schools. "Any great nation is judged by its art and what it leaves behind," said Barnhill. "We need to keep these in our schools."
Although Barnhill has had enormous commercial success with many of his original songs, there was a time in his career when things did not look so bright. A publishing scam robbed him and his wife, as well as 22 other hit songwriters, of money and the rights to songs. The ordeal put them through a lengthy and expensive legal battle. It was then, while 'getting away from it all' and celebrating her 39th birthday at the beach, that Barnhill's wife picked up a camcorder and decided to make lemonade from lemons by documenting both the joys and hardships of life as a songwriter.
"It was a hard time in our life," Smith Heinz recalls. "We wondered if we would ever own those songs again." She cites the documentary as being both an outlet of expression and a way to cope with everything they were going through. She picked up the camcorder and relentlessly recorded all the ups and downs, hard work, and rejection a songwriter faces.
"I wanted the film to be a true documentary, to teach about the business of music," said Smith Heinz. "This business is not for the faint of heart and it's not for someone who doesn't have a passion for it."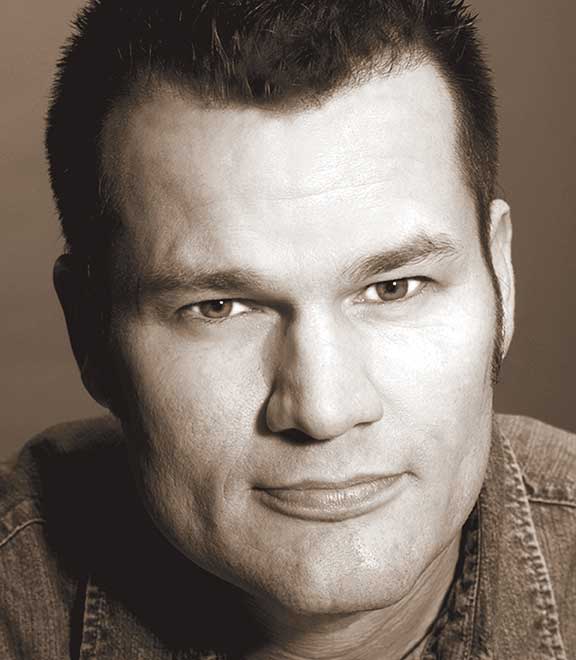 The film documents the ordinary and extraordinary details of their lives as songwriter and music publisher in the industry – from the lows, when Smith Heinz pitches Barnhill's songs and is rejected, to the highs, when they learn the exciting news of a big cut like Beyonce.
"The film is interesting because it is real life. It wasn't always pretty," said Smith Heinz. "In fact, there was a ferocious argument between me and Greg in Las Vegas that I recorded. It was raw and all on film. You can't do a documentary and not be real." Barnhill, who originally was opposed to filming the documentary, cringes as he remembers the incident and says it still makes him uncomfortable to watch.
Other highlights of the documentary include Barnhill hawking his CDs on a street corner in New Orleans after the Saints lost a playoff game. The CD was labeled All I Want for Christmas Is the Saints to Win. "People were angry because the Saints had just lost and I was getting heckled," recalls Barnhill. "The only thing tougher than hawking your music on a street corner is selling pre-paid legal–and I've done that too!" Smith Heinz added. She is currently working on pitching the documentary, entitled For the Record, to film festivals and television networks.
Whatever is recorded about Greg Barnhill's life, in print or in the studio, he is sure to make his mark in the music industry as somebody who did something with music other than enjoying the fruits of his own success. "I want to be a force in music rather than a fixture," says Barnhill. "I believe you should enjoy what you do every day and take it all in before it goes by. Life is too short and no amount of money is worth it. Thank God I get to do this!"
ARTICLE CATEGORIES