Santorini Is Simply Divine
Story and Photography by Amanda Suanne
More than just a pretty backdrop for weddings or Instagram content (though it certainly is both of those things), the Greek volcanic isle of Santorini is a place where visitors can slow down and enjoy life's simple pleasures. Located in the Cyclades chain in the southern region of the Aegean Sea, Santorini provides the ultimate vision of a Greek island.
The charming towns of Oia and Fira boast the all-white houses and blue-domed churches that have become known throughout the world, cascading down the cliffsides overlooking a deep-blue crater lake, the caldera. Fishing boats and pleasure vessels ferry to and fro across it daily under the blazing sun. There is truly no other place like it on earth.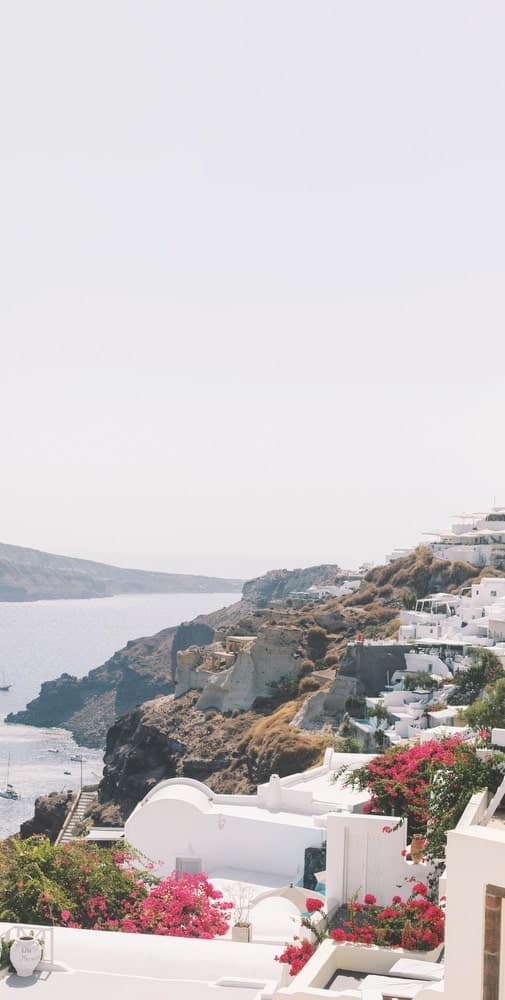 Following a voyage this summer to photograph a wedding on this gorgeous crescent-shaped isle, Amanda Suanne shared some of her favorite places for dining and exploring in Santorini's northern community of Oia.
Where to Eat
Petra Restaurant Bar
Located in the Canaves Suites Oia resort, Petra offers delicious food with a stunning panoramic view of the caldera, the volcano, and the Aegean Sea. If you're staying at Canaves Suites, you can enjoy an exquisite Greek breakfast here to start each day on the right note. Canaves.com/canaves-oia-suites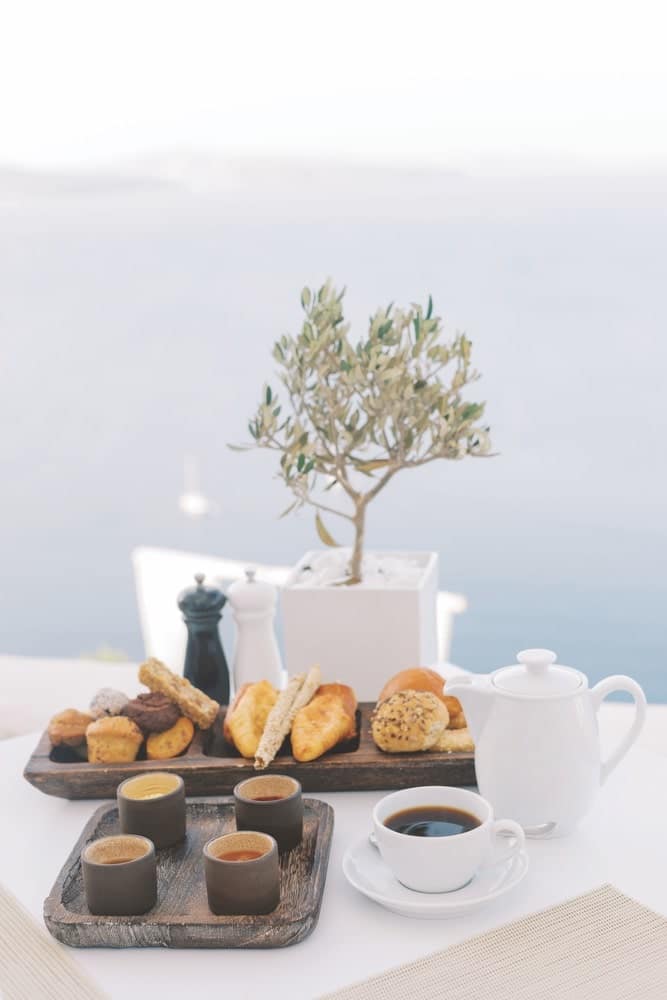 Pelekanos
There's a worthwhile surprise when you walk up the stairs of Pelekanos—an incredible 360-degree view of the caldera. Their food is fantastic, and the warm staff makes sure you have a wonderful experience. Make sure to try some local Red Donkey beer! PelekanosRestaurant.gr
Armeni
This restaurant is worth the hike down 150 steps to the Oia Port, but you can also arrive in style when you take a boat across the bay.
With a tagline of "Savor the Sea," it's easy to guess what's in store here.
The quaint restaurant serves fresh fish daily and was voted one of the top twelve once-in-a-lifetime dining experiences by Travel + Leisure magazine. ArmeniSantoriniRestaurant.gr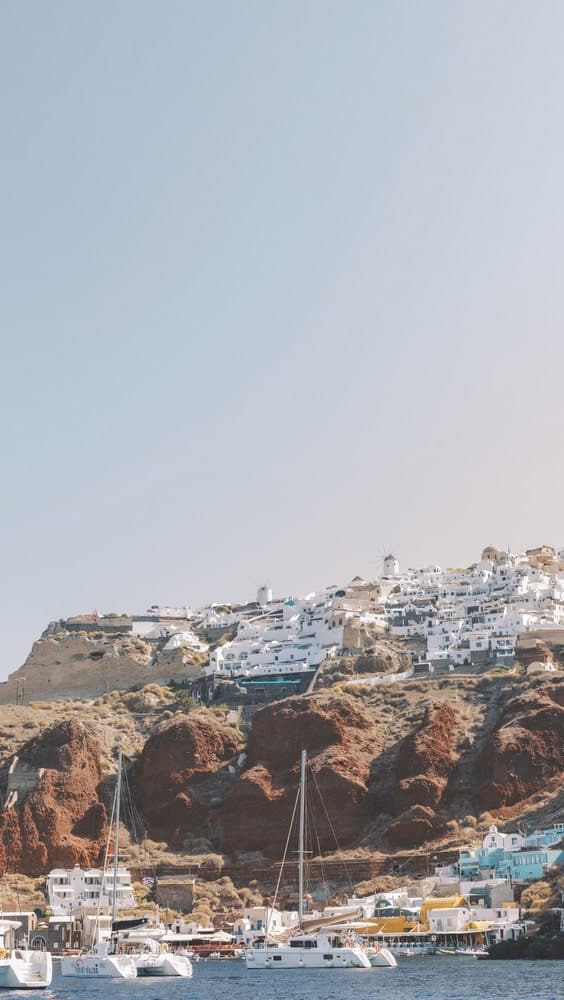 Thalami
You can enjoy a seat inside this ambient cafe or outside on the terrace for a spectacular view of the volcano. Thalami offers traditional Greek cuisine and seafood and is open daily from noon to midnight. You have to try the Feta from Oven appetizer with grape syrup and black sesame, plus one of the unique cocktails! ThalamiRestaurant.gr
Things to Do
Sunset Oia Sailing Cruise
Sunset Oia offers morning and sunset cruises aboard its beautiful sailboats and yachts.
It's sure to be one of the highlights of your trip to Santorini. Each cruise includes stops for swimming, snorkeling, and a delicious barbecue, plus a beautiful tour with incredible views of Santorini and the caldera. Take a plunge into the cool water and then sunbathe on deck as you listen to music and enjoy drinks from the open bar. Sailing-Santorini.com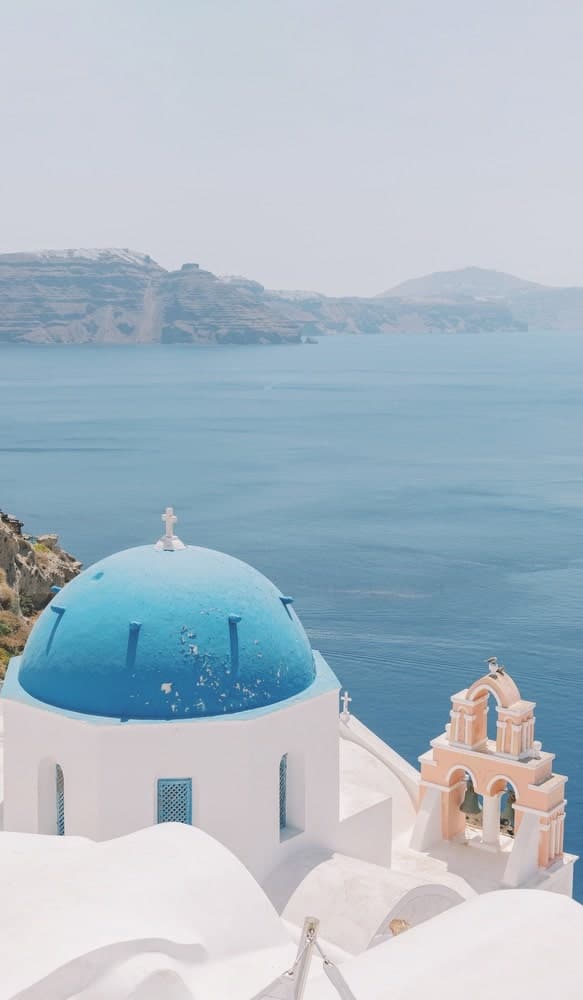 Atlantis Books
Book lovers will enjoy stepping down into one of the most interesting bookstores in the world. Located on Oia's main street, this unique hub of knowledge offers literature in English, French, Italian, Spanish, German, Chinese, and, of course, Greek. For a real treat, be sure to browse its selection of antique and rare first-edition tomes. AtlantisBooks.org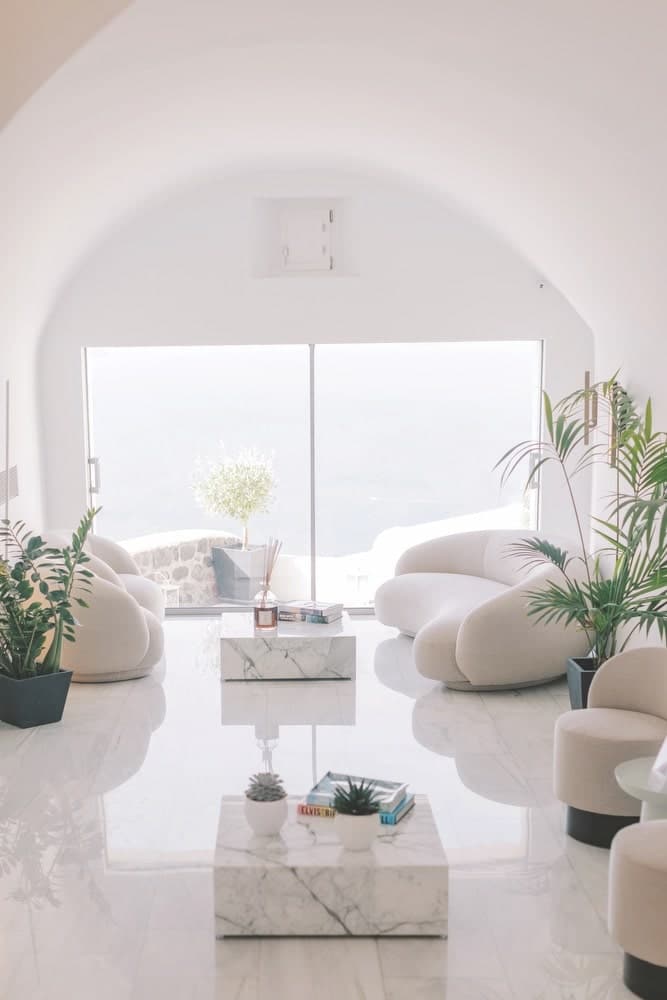 Oia Castle
A can't-miss ancient site in Santorini is the ruin of Oia Castle, located on the island's northwest coast. Also known as the Castle of Agios Nikolaos, this Byzantine stronghold was built in the 1400s and was later home to Turkish soldiers, the Catholic church, and, today, a luxury hotel. Its history is fascinating, and it's also one of the best places on the island to catch a spectacular sunset.
Whether you are traveling to Santorini for a wedding, a special occasion, or just to see and explore new places and cultures, it's time to let your Grecian getaway commence!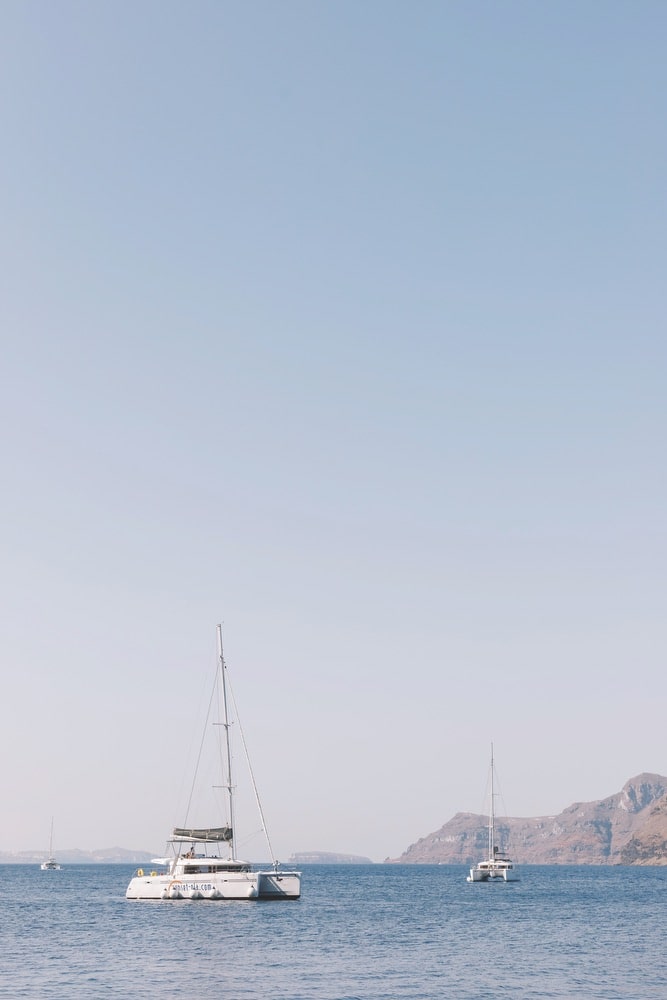 — V —
---
Amanda Suanne is a Northwest Florida–based fine art wedding and travel photographer. Visit AmandaSuanne.com or follow on Instagram @amandasuannephotography to see more of her work.
ARTICLE CATEGORIES