Faith Over Fear
By Cameron Merrill  |  Photography by Brenna Kneiss
Graceful Rebel is a lifestyle brand that infuses fashion with spiritual principles to create apparel with a purpose. Through conscious creativity, every tank top is thoughtfully designed for the woman who lives a conscious, courageous, and curious life. The clothing is symbolic of the journey of personal transformation and embodies universal truths that infuse the ordinary and everyday with hopeful presence, graceful daring, and bold curiosity.
Since the age of seven, I've lived in Santa Rosa Beach along Scenic Highway 30-A in Northwest Florida, where my parents own and operate the Summer Kitchen Café in downtown Rosemary Beach. If you've been there in the last fifteen years, you've probably seen me—I started as a dishwasher at age eleven. And I believe I learned more there about business, people, and life—and how they all intersect—than any college could ever teach me.
Following graduation from the University of Central Florida, I tried moving away from this "small town" to pursue my career in social media marketing. After landing my dream job at a start-up digital marketing agency in downtown Charleston, South Carolina, I realized that I still wanted more from life. During my two years in Charleston, I found myself returning to the white-sand beaches of home more and more, until I finally recognized that home was where I was meant to be. I saw that it was a special place, and living here has played a huge role in making me who I am today.
After realizing how much I attributed my self-worth to having a successful career title, and how meaningless my job was to me, I lost all sense of who I was. I was stuck in a career that gave me zero fulfillment. One day, I finally realized that I was miserable. I quit, moved home to Florida, and never looked back.
The next couple of years taught me firsthand that our work is our worth. If we feel like our work is meaningless and without purpose in the world, the chances are that we feel the same way about ourselves.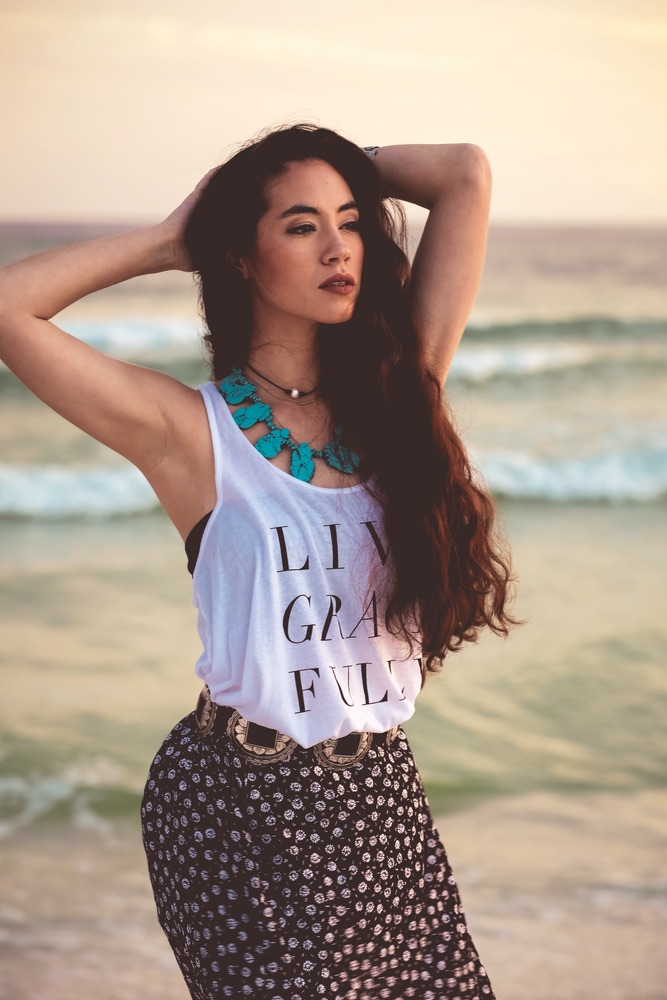 I've always been insatiably curious, asking far too many questions. So, instead of asking myself what job I wanted, I wondered why I wanted it: Why do I want this job? Why do I want to spend my life doing this? Why do I want to be known for doing this? And then, I began to ask what: What do I want to become? What legacy do I want to leave behind?
Those questions opened up a can of worms when I realized I had no idea who I was or what I wanted from life. I've spent the last five years seeking my truth. It's been an untangling of all the beliefs, opinions, and attitudes that I've acquired from other people and mistakenly accepted as my own. I've been unbecoming—letting go of who I thought I was and the things I thought I wanted. The feelings of loss and emptiness from those years forced me to dive deep into myself and unlock the doors to the parts of me I had forgotten.
My "quarter-life crisis" was what inspired Graceful Rebel. Graceful Rebel helps me tell those stories—ones from my real, personal, normal life. I believe that our words create our worlds and that stories give meaning to our lives. Words connect us to ourselves and each other. They give us hope and understanding. They have the power to bring us together or to push us apart. Stories are the heartbeat of humanity. They make us feel safe. They make us feel understood—which I believe is the most transformative power of all. The stories we share in moments of vulnerability remind us that we aren't in this great big world alone.
I wanted to create a brand for the rebels. The lost girls. The women who choose paths that are uncharted, knowing that getting lost is the only way to be found. Graceful Rebel is an archetype of women—warriors—going against the norm. They're bold, beautiful, brilliant, and brave—the perfect mix of bohemian and bizarre. They are the ones who have grown up under pressure to define themselves by what they do, not who they are. We live in a world that puts creativity and self-expression second to career and responsibility. But when you're a creative spirit living in a world that dismisses your need for self-expression, a piece of you slowly dies inside.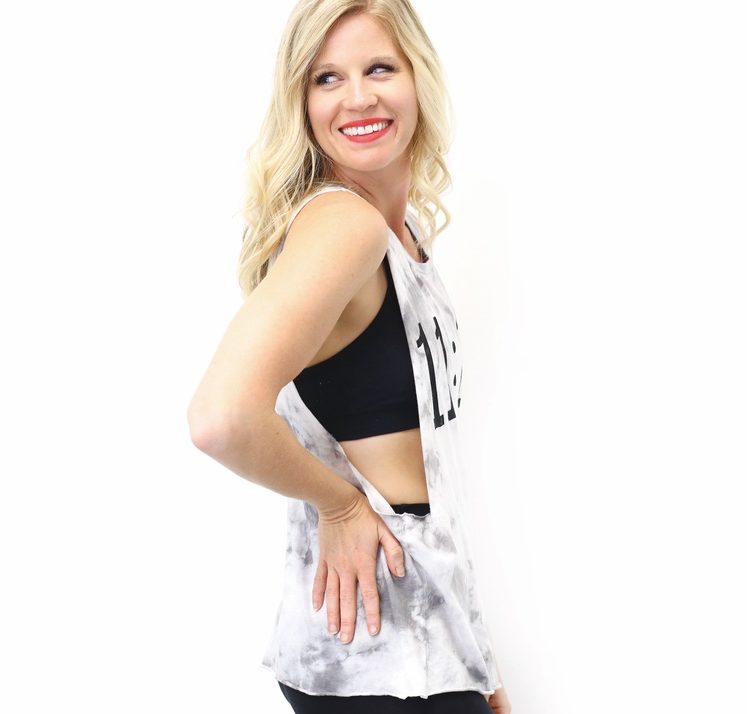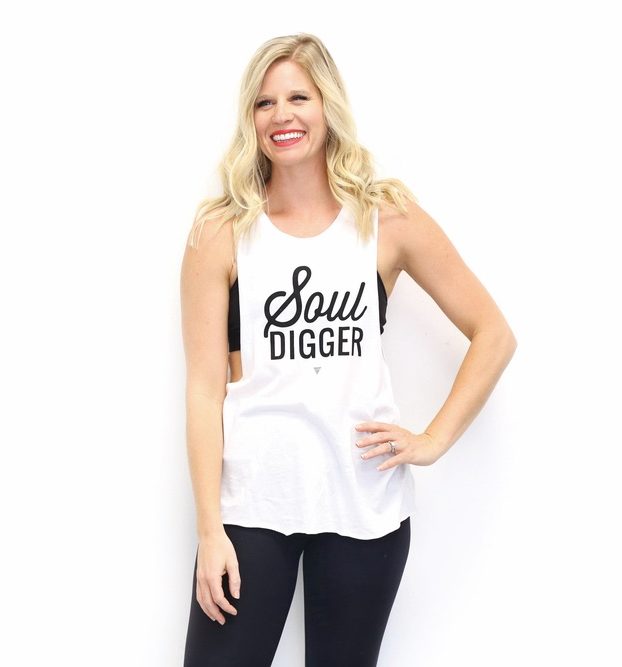 A Graceful Rebel has the courage to question the impossible and then opens her heart to the delight of possibility. She inspires everyone around her to seek their wholeness, using her life as proof that they can grow beyond their circumstances. She makes people feel safe so they can remove their masks and be seen for who they are. Her sacred presence and deep awareness of her own suffering make everyone around her feel unafraid to face themselves. She creates a space for others to find the strength to witness the truth behind their pain. Suffering is meant to refine us, not define us.
The mission behind Graceful Rebel is to use clothes to create community—to empower and connect like-minded women who have been through similar experiences, to be a source of hope during difficult times, and to spread awareness that pain has a purpose. We forget that the struggles we face are only temporary—that they're a crucial part of finding the light within.
I believe we're at a pivotal point in history, where everything we do, or don't do, makes a difference. Wonderful opportunities are hiding beneath the chaos of the digital age that have never existed before. Rapid advances in technology, access to resources and information, and the social freedom to express ourselves to the fullest capacity have all been the "perfect storm" for women to transform the world—but first, we must change ourselves.
Shift your focus from the possible outcome to being engaged in the process. That's where the magic is.
Disconnect from the world and connect with your heart. Find something that makes you feel grounded and do it every day. Use your hands to create something from nothing. Play for the sake of playing. Don't force it. Shift your focus from the possible outcome to being engaged in the process. That's where the magic is.
My advice to anyone who wants to make a positive contribution to the world—whether it's to build an empire, to be an amazing wife and mother, or to write a book—is to start from the inside. The world needs more conscious creation. Just because you can create a business and make millions or write a book to share your opinion, that doesn't mean you should. The freedom to express ourselves and create whatever we want means we have to hold ourselves accountable for our actions. When we use creativity to express our thoughts and feelings, we are also reliving, learning from, and sharing our life experiences. Creating something beautiful from unpleasant experiences is a catalyst for personal transformation. That's when life becomes art.
Motivational speaker and author Tony Robbins says, "You find your passion when you find something you want to serve that is greater than yourself." Once I saw the true purpose of a brand like Graceful Rebel, not to build it was no longer an option. I had to do it. And, I have to continue because it's no longer just about me—it's about other women. Graceful Rebel inspires women to get lost and enjoy the journey. It emboldens them to create and make mistakes—to focus on the experience of life instead of watching from the sidelines. But life isn't a spectator sport. At any moment you can step on the field, but first you must believe that you deserve to be there. Now is the moment you decide—trust in faith or fail in fear. Now is the time you create your future.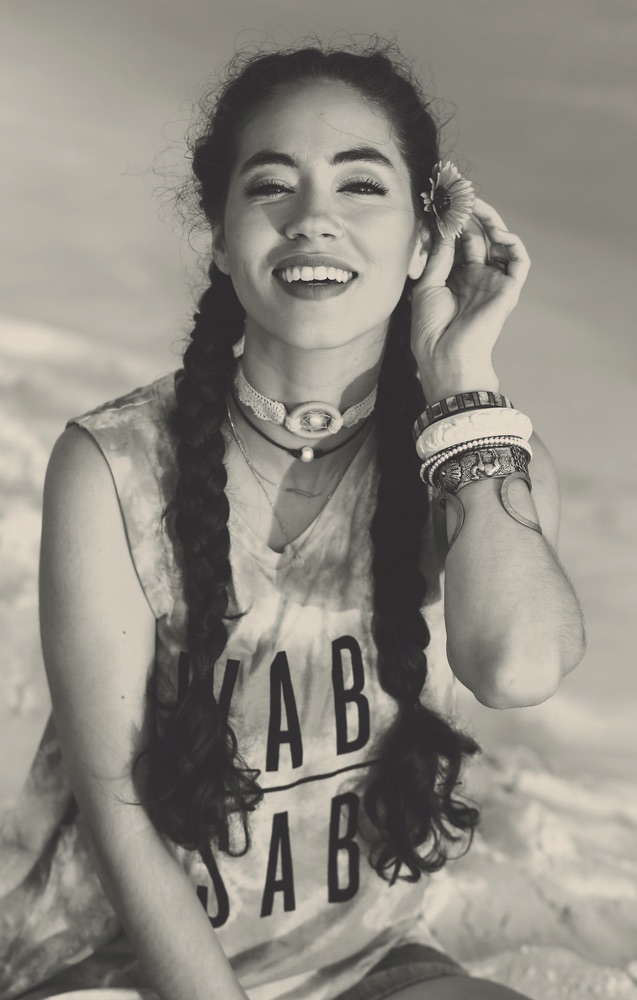 Graceful Rebel sums up this season of my life—rebelling against antiquated social norms and beliefs, gracefully embarking on my path using a faith-driven compass instead of a borrowed map. Graceful Rebel inspires me to live beyond fear. It's given my life purpose. The women I meet through Graceful Rebel are the most supportive, courageous women I've ever known—and they need the messages behind this brand just as much as I do.
I think that on some level, we're all looking for more: more depth in our relationships, more joy from our experiences. We all desperately want to be free from anxiety, stress, and insecurity—to just be happy and live in the moment. But it's not as easy as it sounds. For the majority of my life, I've felt like an outsider. It looked like everyone around me was so happy, so content. Something that I was unable to achieve.
Somehow, I've made peace with my past. I now understand that it's the painful experiences that make me who I am today. Letting go of my brokenness has allowed me to be here now—to be unashamed of who I am. One word that describes this experience is metanoia, which means "a transformative change of heart." I believe we're all capable of freeing ourselves from the past. But first, we must choose to dive deep to find the chapters that keep us stuck in the past—so we can rewrite our future. There is nothing more empowering than choosing to let go of the stories and beliefs that keep you from seeing the beauty of who you are. When you truly believe in your gifts and abilities, your life becomes a joyful creation of your values and truths. Deep down in your core, you understand that you are free to become whoever you want to be and free to stand for the things you believe in most. The trajectory of your life will change the moment you realize this.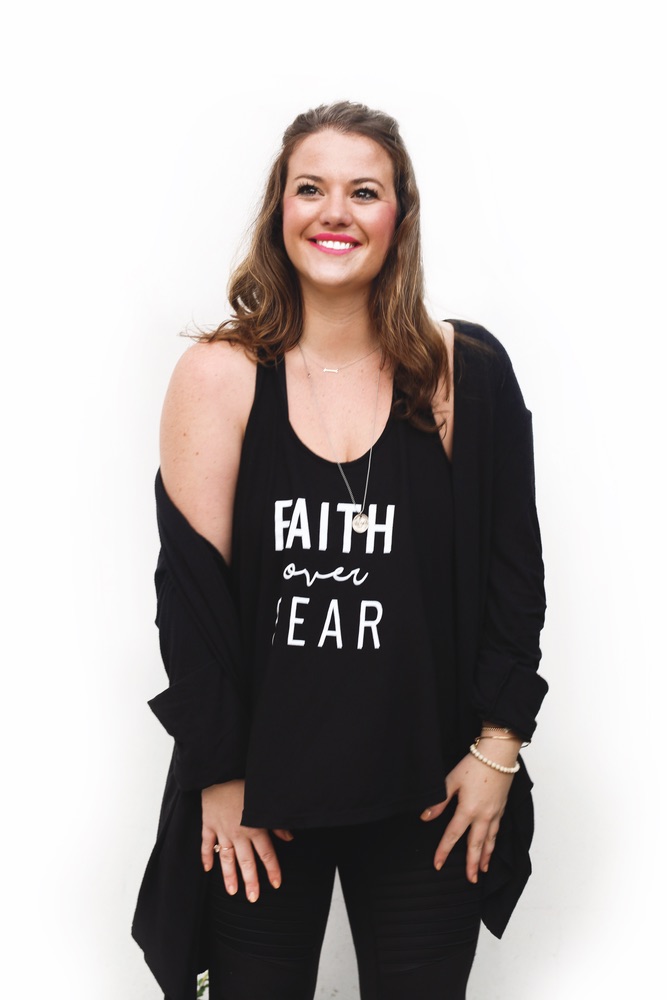 Right now, every woman has a social responsibility to show up for those who are too afraid to. We must face the difficult multigenerational and cross-cultural conversations because those are the conversations that will make a difference. We have to take responsibility for playing our part in the bigger picture. We must choose to live boldly by speaking up and accepting who we are.
So many of us are too afraid to speak up and to be ourselves because some people might not like it. But when you hide the broken pieces because you're afraid the world won't accept you—you're only hurting yourself. When we live to hear the world's applause over our own, we feed the fears that keep us stuck in the dark.
I created Graceful Rebel by finding beauty in rock bottom and discovering the gift of total self-acceptance. I wholeheartedly believe that one of the most important responsibilities in life is to define who we are to the world—to rediscover the person we were before everyone else had their say, and then to have the courage to allow that woman to be seen.
Graceful Rebel will grow as my experience and understanding of the world continues to evolve, but the two words that are the heart and soul of Graceful Rebel are simple: Do good.
Graceful Rebel will grow as my experience and understanding of the world continues to evolve, but the two words that are the heart and soul of Graceful Rebel are simple: Do good.
Do good by creating clothes that dare women to dream. Do good by using words and design to ignite social change. Do good by inspiring women to live out loud.
Graceful Rebel is here to champion female empowerment, creative expression, and social consciousness. We're here to do good by being a voice in the fashion industry that puts creativity, social responsibility, and people over profit. To invest in the future by investing in female entrepreneurs and doing whatever it takes to bring their dreams to life. There are so many brilliant, vivacious women in this world who just need someone to believe in them and have faith that they will aspire to believe in themselves, too.
—V—
---
ARTICLE CATEGORIES