Billy Reid and Friends Connect in Style
By Jordan Staggs | 
Photography by Tera Wages
All the world's a shindig, and fashion designer Billy Reid invites everyone along for the ride.
A Sense of Place
As bright lights lit up the concrete aisle and guests took their places in long rows of church pews, the soulful voice of Candi Staton filled the industrial-style event space, and Billy Reid's Spring/Summer 2019 runway show took flight. Onlookers sipped rustic cocktails garnished with sprigs of rosemary while enjoying an array of casual yet elegant styles for men and women inspired by the natural beauty, wildlife, and historic cultures of the Gulf Coast. Staton's powerful voice and the smooth instrumentals of the Muscle Shoals Rhythm Section—you might know them as "the Swampers" since they've been known to pick a song or two—set the mood. But unlike other shows put on by leading designers in the American fashion industry, Reid's presentation took place not during New York Fashion Week, but in the small town of Florence, Alabama.
You might be thinking, Why there? And it's a perfectly valid question. Reid himself admits that when he first moved to Florence in 2002, "It wasn't some grand plan I had; it just sort of happened." His wife, Jeanne, is from the town. Reid started his clothing brand out of his bedroom in Texas twenty years ago, and shortly afterward, his style of simple Southern luxury hit some of the industry's biggest runway events. He hosted a show on September 10, 2001, at New York Fashion Week, and then everything changed. After the harrowing events of 9/11, Reid realized moving back to small-town life after working in cities like New York and Dallas was the right thing to do. "We kind of had to start all over," he says. He opened stores in Houston and Dallas in 2004. The next year, he opened the Florence flagship store and moved his business operations and design studio there.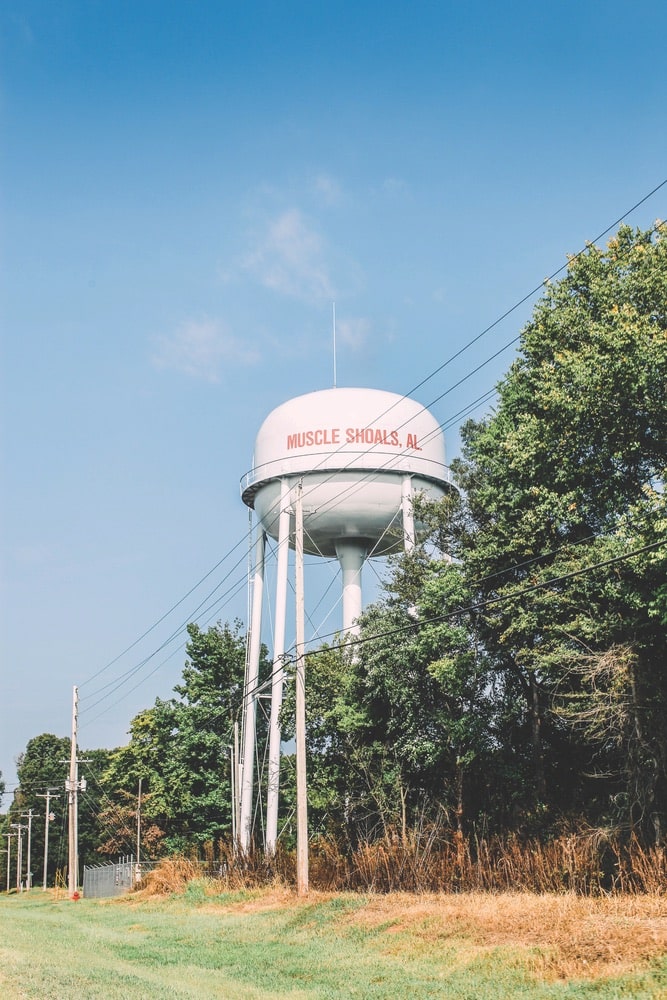 Florence, so named by Italian surveyor Ferdinand Sannoner in 1818, has a population of just about forty thousand, yet it's a famed destination for professional musicians and artists, thanks to recording studios such as FAME, located just across the Tennessee River in Muscle Shoals. Its sound booths have hosted Percy Sledge, Otis Redding, the Rolling Stones, Aretha Franklin, and many others. W.C. Handy, the Father of the Blues, was born in Florence, and, much like Detroit, the area's industrial success once ran on the back of the Ford Motor Company. In the late 1900s, however, most of the area's factories and plants closed, leaving Northwest Alabama with a rich cultural history but little else to draw outsiders.
Its revitalization in the past decade or so can in large part be attributed to business owners like Reid, along with the award-winning Muscle Shoals documentary released in 2013 by Magnolia Pictures, which captured the FAME story and catapulted the area into the spotlight for music lovers and hipsters alike.
Still, Reid asserts that Florence and the Shoals have always been "progressive." "We've watched Florence develop—it's a small Southern town in a conservative state, but if you watch Muscle Shoals, you know there's always been this creative spirit here. I think it creates a progressive vibe in a lot of ways. We've been here ten years and brought people from all over the world. People visit who might not have otherwise experienced the lifestyle and culture here, and we've garnered exposure for the locals as well. You have to credit the people here for welcoming visitors and opening their minds to different people; we're all working toward something good—that's what life is all about."
You have to credit the people here for welcoming visitors and opening their minds to different people; we're all working toward something good—that's what life is all about.
It was these connections—made with business partners, producers, buyers, neighbors, and fans around the world—that led Reid to create an event that would bring to life the cultural energy of his brand and Florence and share it with the world.
Work Hard, Play Hard
Classic rock tunes filtered through the hum of a small crowd and the excited announcements from the press box at Mike D. Lane Field, the baseball complex at the University of North Alabama, on August 24, 2018. As the Alabama Slammers and the Texas Playboys faced off in a battle for bragging rights on the diamond, chefs Rodney Scott of Rodney Scott's BBQ and Rob McDaniel of SpringHouse ran the concessions stand on a mix of wings and burgers begging to be washed down with an ice-cold Grapico. Donations collected during the sandlot festivities benefited UNA baseball. But more unusual than the charity match between two ragtag teams with no university affiliations and a live band performing near the dugout were the custom uniforms they were wearing and the designer attire sported by most of those in the stands. This was the annual baseball game kickoff to Shindig, Billy Reid's long weekend of fashion, art, music, culture, creativity, and good old-fashioned fun.
Each Shindig weekend has comprised concerts from hit bands from the South—the Shoals' proximity to Nashville is a big draw for musicians recording at FAME and other nearby studios—as well as meals prepared by top chefs and local restaurants, art displays, and, of course, fashion. What began as a few of Reid's buyers and other contacts enjoying a somewhat private affair ten years ago has blossomed into a full-on festival of sorts. There are public concerts in Wilson Park, tickets available for anyone who wishes to join, and a community-driven mission to show off the town to newcomers and to give the locals an experience unlike any other all year.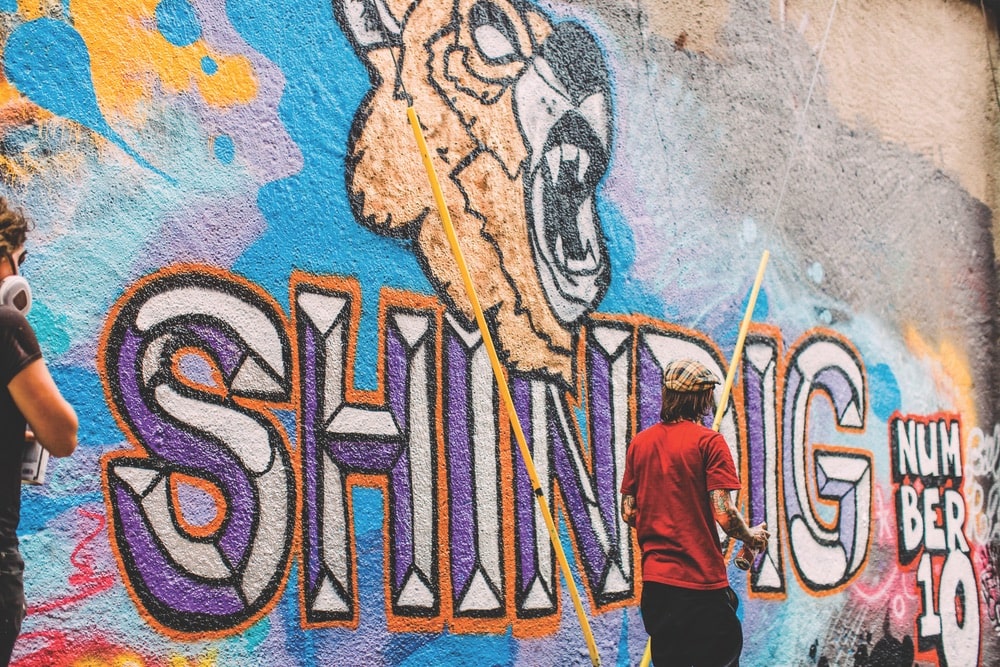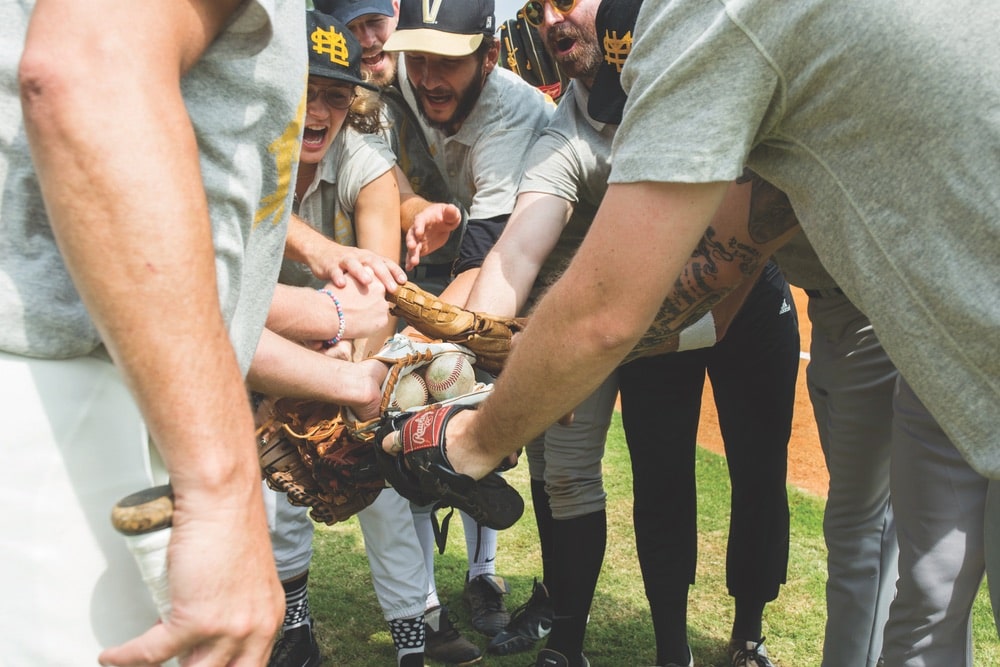 "The planning process for Shindig is arduous—so once the planning stops and we get to start enjoying it, that's my favorite part," Reid says. "That and the baseball game, because I get to have fun and think about nothing but baseball for three hours."
Shindig 10 was highlighted with concerts by St. Paul and the Broken Bones with Robert Finley and Dan Auerbach at the Shoals Community Theatre on Friday evening and headliner Kacey Musgraves with Joshua Hedley on Saturday night. Public concerts in the park included The War and Treaty, Dee White, and the Texas Gentlemen, who also performed at the baseball game.
Friday's VIP welcome dinner, presented by Buffalo Rock at Kennedy-Douglass Center for the Arts, treated guests to an incredible meal prepared by James Beard Award finalists and winning chefs Frank Stitt of Bottega, Sean Brock of Husk, Michael Fojtasek of Olamaie, and Cassidee Dabney of The Barn at Blackberry Farm. Wines were from the illustrious Eric Solomon of European Cellars, and the surroundings were elegant yet rustic with the feel of an intimate, relaxed garden party. Blackberry Farm Brewery and Tito's Handmade Vodka also kept the party going. Other special meals included a buffet-style spread by Big Bad Breakfast on Saturday and the Sunday Gospel Brunch by chefs Josh Quick, Kelly Fields, and Todd Richards at Odette in downtown Florence.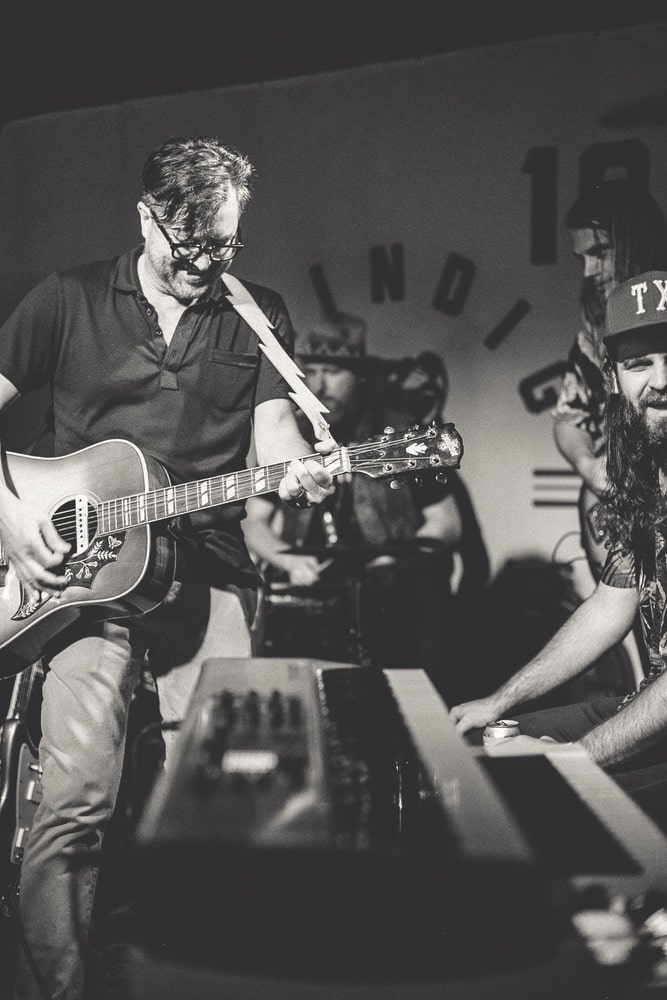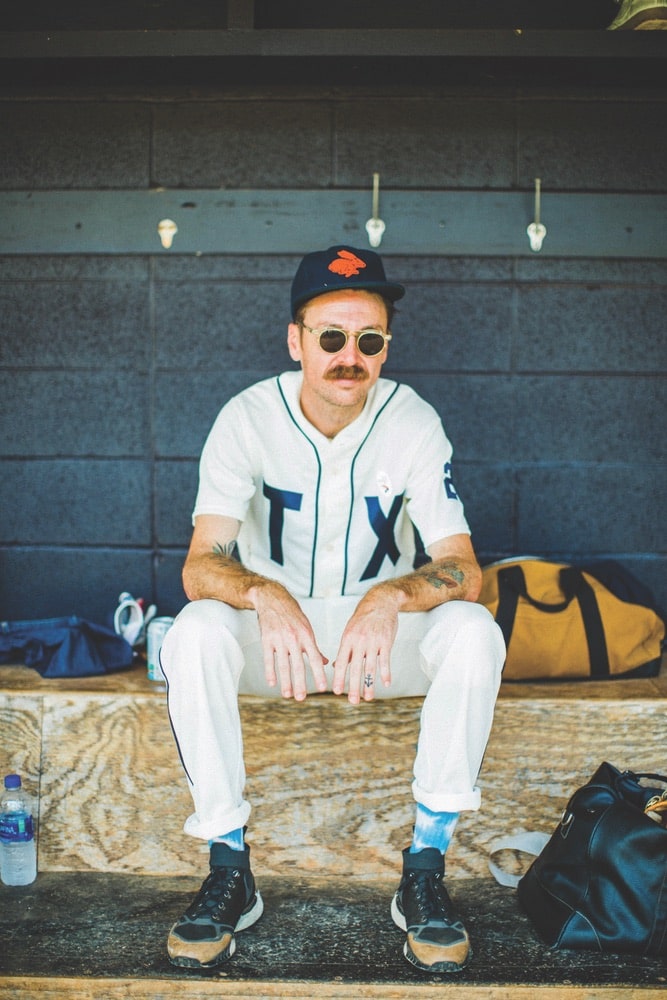 Saturday afternoon's aforementioned runway presentation was a first for Billy Reid, as previously they had only shown existing lines during Shindig. This year, however, they went all out with their upcoming Spring/Summer '19 collection. That meant bringing in buyers from around the world and editors from the fashion industry's biggest publications. "I think it creates interest to have it in Florence," Reid explains. "Some of these people see hundreds of shows every season, so it's something different for them. Others are locals who might never have experienced it before. And it's a home-game advantage for us—we have customers in that room who came for Shindig and now they get to see the clothes directly on the runway."
A surprisingly poignant part of the weekend was the panel discussion at 116 E. Mobile, an event space behind Reid's store in downtown Florence that he co-owns with neighboring Single Lock Records. Reid was joined onstage by an impressive and insightful group of creatives: Joy Thigpen, visionary and marketing director of Pinewood Forest, a new urban community outside of Atlanta; Karen Elson, founder of the Clary Collection organic skincare line; John Ryland, the entertaining founder of Classified Moto custom bike shop; photographer Adam Katz Sinding; and panel host Nick Sullivan of Esquire. The group talked casually about what it takes to run a business and retain your creativity, building a brand in the digital age, the struggles of perception on social media versus real life, the importance of teamwork and delegation of tasks, and having fun with what you do.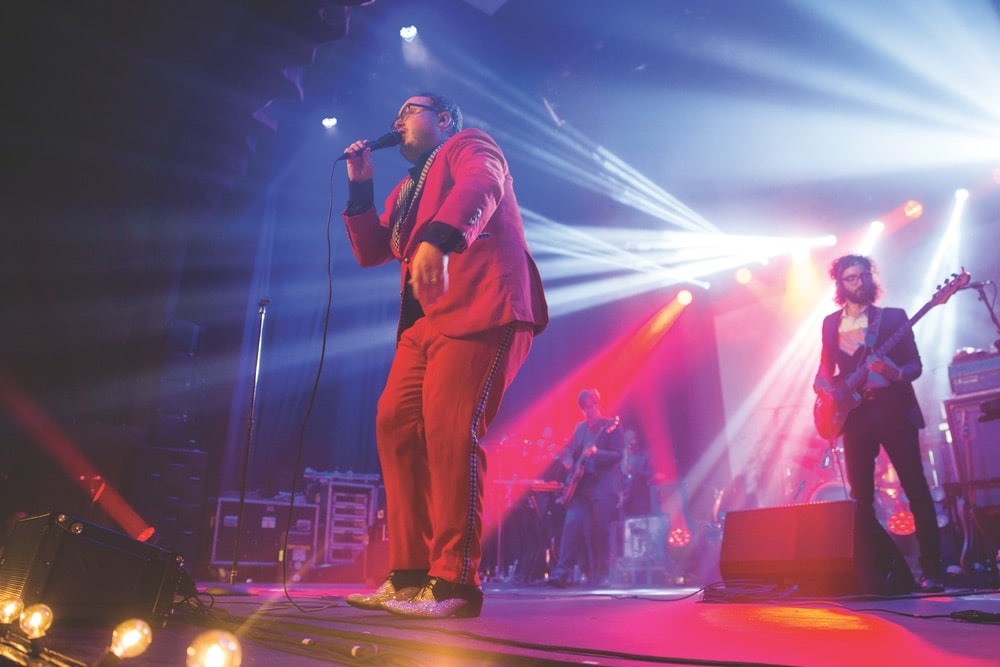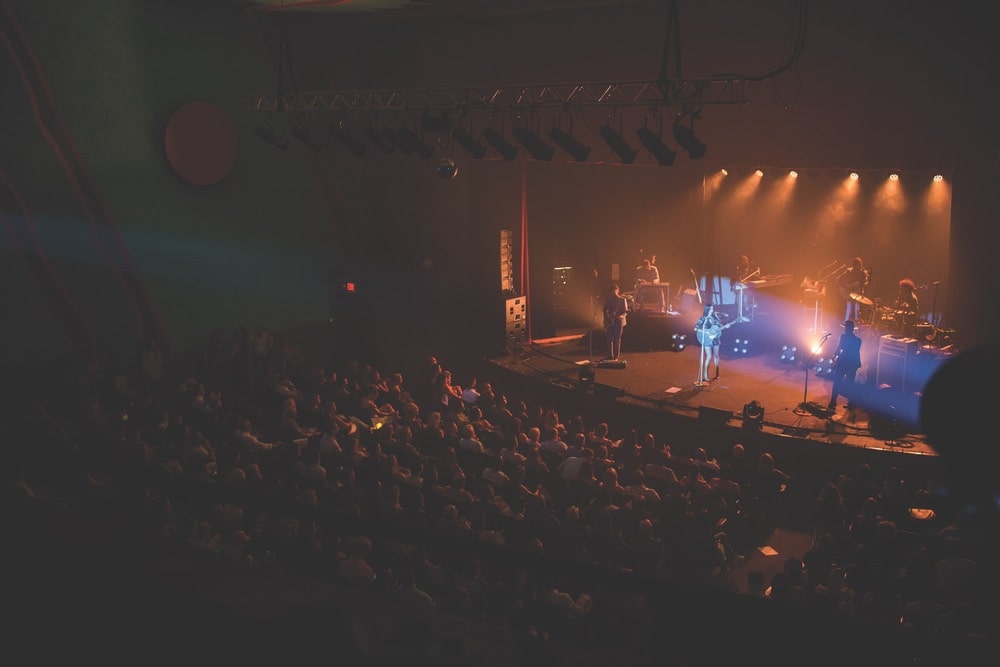 The weekend wrapped up with the annual Lake Party Send-Off on Shoal Creek, which Shindig VIPs and locals alike attended, many arriving by boat for an afternoon of revelry, food, and, of course, great fashion by the water.
"Once again, Shindig was an amazing event filled with music, food, fashion, and culture," says Rob Carnegie, president and CEO of the Florence-Lauderdale Convention and Visitors Bureau. "Billy always puts on a great show, and the city is vibrant while the festivities are happening. Since the opening of his headquarter store on Court Street, Billy Reid has continuously given back to his community in many tangible ways. Shindig introduces Florence and the Shoals to a variety of audiences with the hope that they will return for a leisure visit. We're proud of this event because we're proud of Billy Reid and that he calls Florence his home."
Billy always puts on a great show, and the city is vibrant while the festivities are happening. Since the opening of his headquarter store on Court Street, Billy Reid has continuously given back to his community in many tangible ways.
The appreciation is mutual. "The local community has been our biggest supporter," Reid says, explaining that this model is how most of his twelve retail stores have thrived. "As we've opened stores, we've really tried to be part of those communities. For example, our Bond Street store in New York—when we opened there, the area was quiet, and it's exciting to be part of something and watch it grow and work together to make that happen. It is a sense of being a good neighbor and giving back locally to do good."
One Big Happy Family
The concept of wanting a real community surrounding his store and his brand was something bred into Reid, whose mother owned a clothing store in his tiny hometown of Amite, Louisiana. The store was set up in Reid's grandmother's old house and became a gathering spot for locals. "There was lots of denim, and it had a kitchen," Reid recalls, "and people would come from all over just to hang out. I always tell people to picture it like Steel Magnolias if it was set in a clothing store."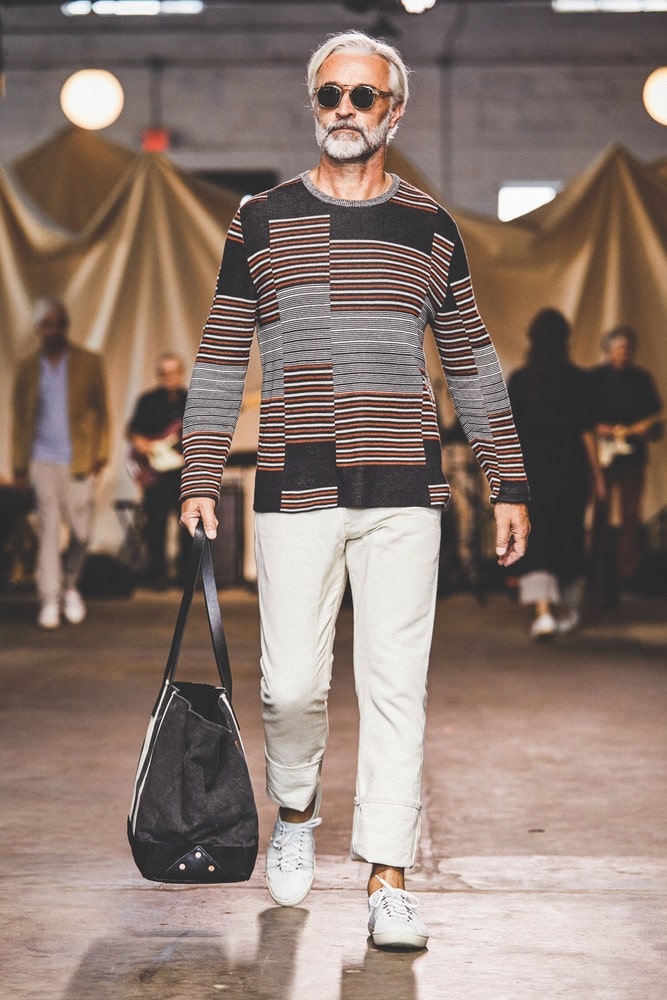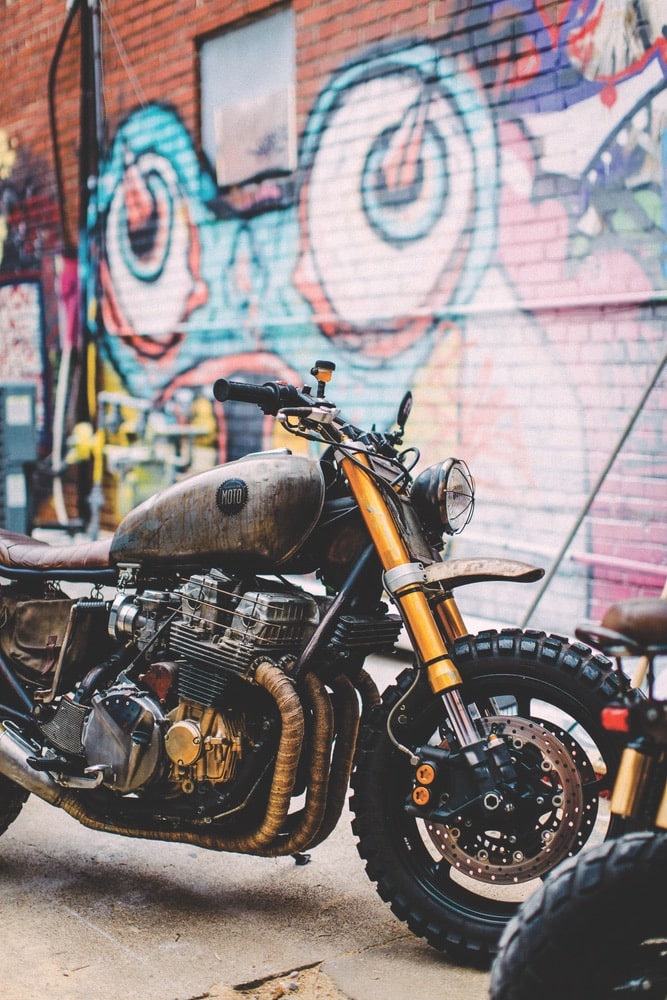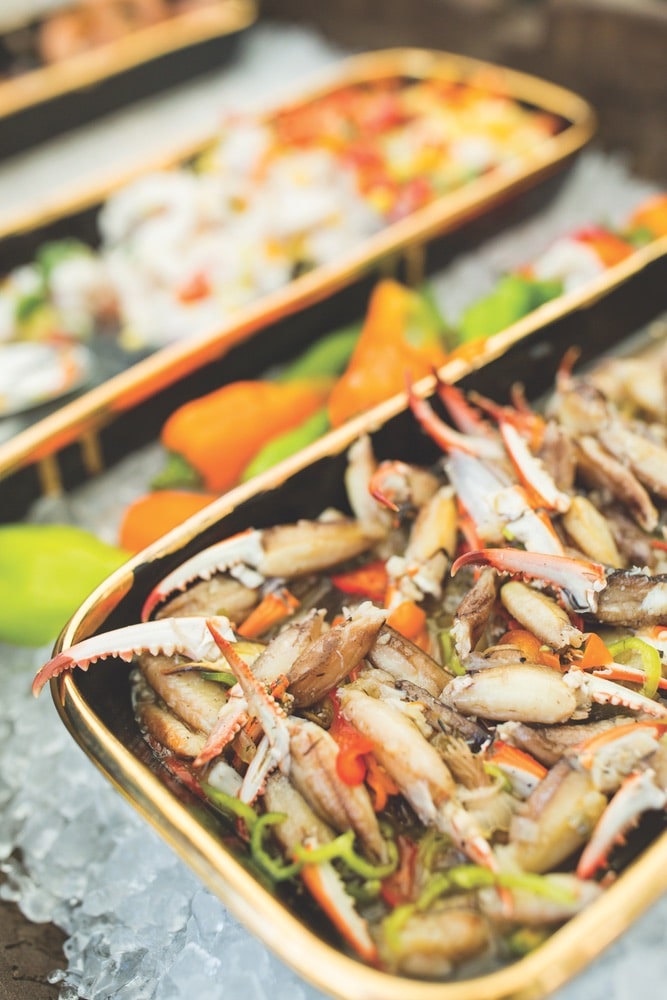 Reid's influence and desire to do good have, of course, grown far and wide outside of just North Alabama. He has hosted Shindig events in Tennessee and Austin, Texas, and philanthropic efforts are top of mind as a way to further expand Shindig and the overall brand. Reid is an avid supporter and corporate sponsor of Southern Foodways Alliance, an institute of the Center for the Study of Southern Culture at the University of Mississippi. The brand has also given back to the Time's Up Legal Defense Fund, Hurricane Harvey relief efforts, the Trombone Shorty Foundation, Savannah College of Art and Design, and more.
Whether it's through his retail stores, Shindig events, or larger philanthropic projects, Reid says he's always aspiring to be part of a larger community. "We look for a way to be part of something and help it grow," he says. "Pulling people in from other industries—whether that's food or music or something else—gains local support and makes a mission more sustainable, real, and rewarding."
Making a positive difference in the world starts at the local level. Being a good neighbor has become synonymous with the Billy Reid brand, and its founder has inspired his team and friends to do the same along the way.
— V —
---
Billy Reid Shindig No. 10, 2018 from Billy Reid on Vimeo.
Visit BillyReid.com to learn more about the brand, discover Shindig, and shop men's and women's collections.
ARTICLE CATEGORIES