Creating Beautiful Spaces
By Sallie W. Boyles | 
Photography courtesy of In Detail
Most would agree that good interior design synchronizes beauty and function for the benefit of those who live or work in the spaces provided. One inharmonious element can throw everything off, so details matter. In describing her aesthetic as "Elle Decor meets the beach," designer Cheryl Kees Clendenon, the founder and owner of In Detail based in Pensacola, Florida, favors "a balance of color and neutrals, lots of texture and pattern, and amazing lighting and architectural details."
Offering why-didn't-I-think-of-that tips, great visuals, and amusing commentary, In Detail's website—InDetailInteriors.com—is a fabulous place to gather inspiration. "We are not a one-trick pony, for sure," says Clendenon. No one, however, should look to her for the best shade of beige to paint the wall ("beige is ugly") or what she deems a "mortuary-type of style"—i.e., "supertraditional with heavy, old-world swags on the window."
Likewise, she says, "We love clients who know what they like but will respect the honesty and integrity we bring to the table when we may have alternate ideas. My old drama teacher in high school used to say you had to 'have a willing suspension of disbelief' when approaching a play." Similarly, Clendenon explains that she and her team are "storytellers" with a vision. "Keep an open mind and let us do our thing, but always with guidance and a huge amount of discovery into what our clients' wants and needs really are."
Ironically, if not for an unexpected plot twist in her real-life story, Clendenon may not have discovered her immense passion and talent for the industry.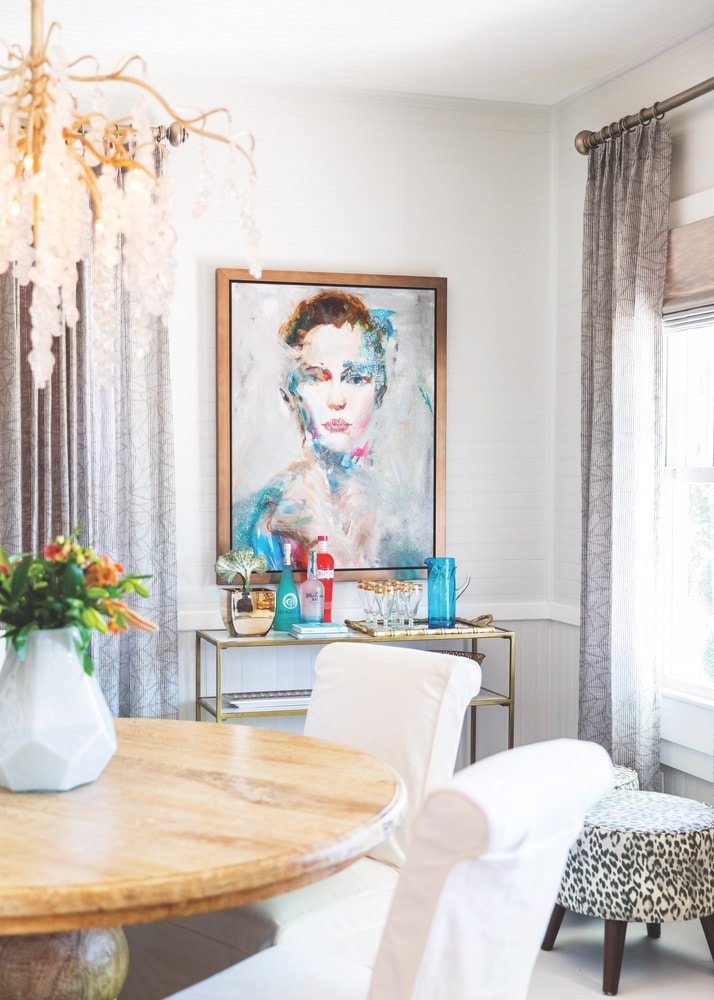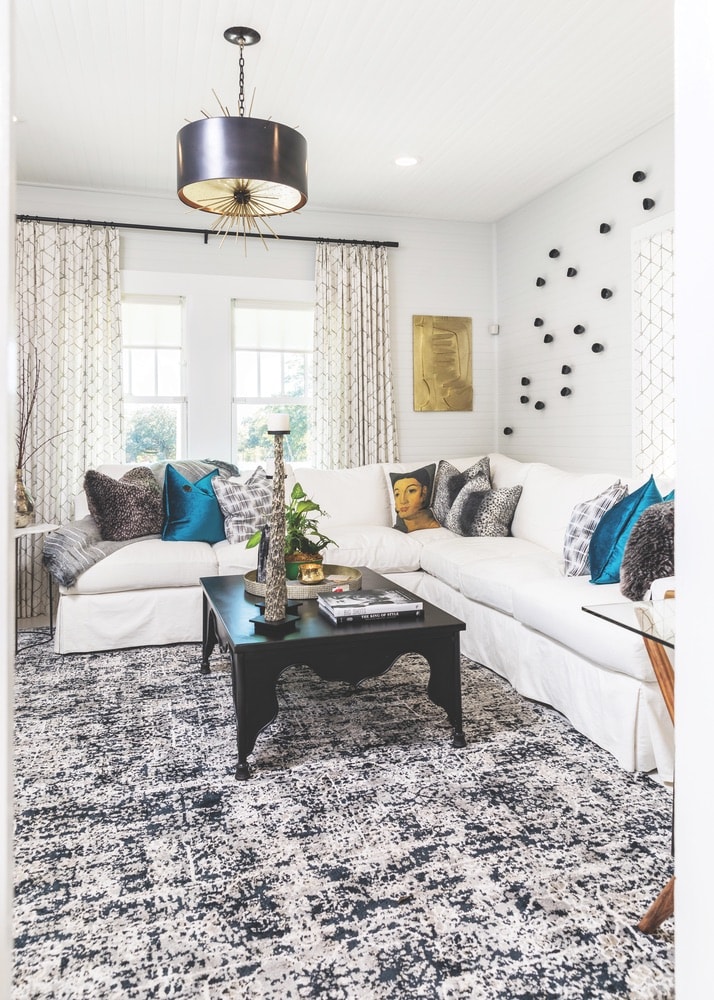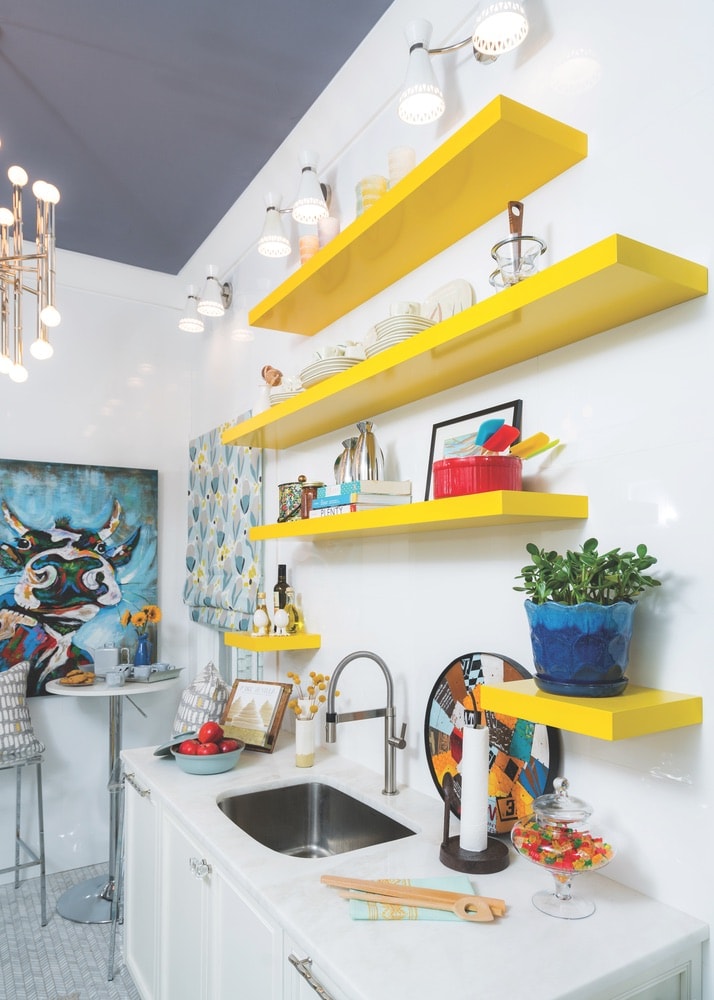 As to her life before entering the interior design business, Clendenon says, "I had a powerful job as a sales manager and marketing professional for two large radio stations in San Diego." She gave up her career to relocate to Florida's Gulf Coast with her then husband. "My world was turned upside down," she says of their unexpected divorce. "Working for myself was really not so much a choice but a necessity so I could be with my two small girls when they needed me."
Assessing her strengths, Clendenon, who graduated college with a fine arts degree, knew she had an aptitude for design as well as a strong business acumen. "When I needed gainful employment quickly," she explains, "it made sense to parlay those skills and my sales abilities to open my firm." Starting out as a consultant, she launched In Detail in 1999.
Though now an industry influencer, she admits, "I really had not a single clue how I was going to make it all work, and actually be paid to boot, but having those two little girls depending on me was great motivation! And it worked. We built the firm slowly out of my home."
"We work on many new homes from the ground up—bare dirt to the final accessorizing," Clendenon says. "We excel in this area because we are a full-service firm with all design capabilities in-house.
As the business grew, In Detail relocated to one small and then two larger rented offices before Clendenon purchased two buildings. Her decision to add a showroom prompted another move. "I finally bought the compound we're in now," she says. "Our retail showroom and design offices are housed in a converted 1910 Craftsman home, zoned commercial." Ultimately, she'll use the property's original carriage house as a larger design center, which will be open to the public with an array of products. "This is a great success story for divorced moms everywhere," she pronounces. "We grew slowly but determinedly."
Reflecting on what propelled her career, Clendenon says, "I think my marketing background helped me be an early adopter of changes in the way brands are marketed to consumers." In turn, she received design awards, garnering recognition from numerous national magazines and other types of media. "But you have to work it," Clendenon insists. "I am Johnny-on-the-spot when editors contact me and when brands want to work with us. You have to be."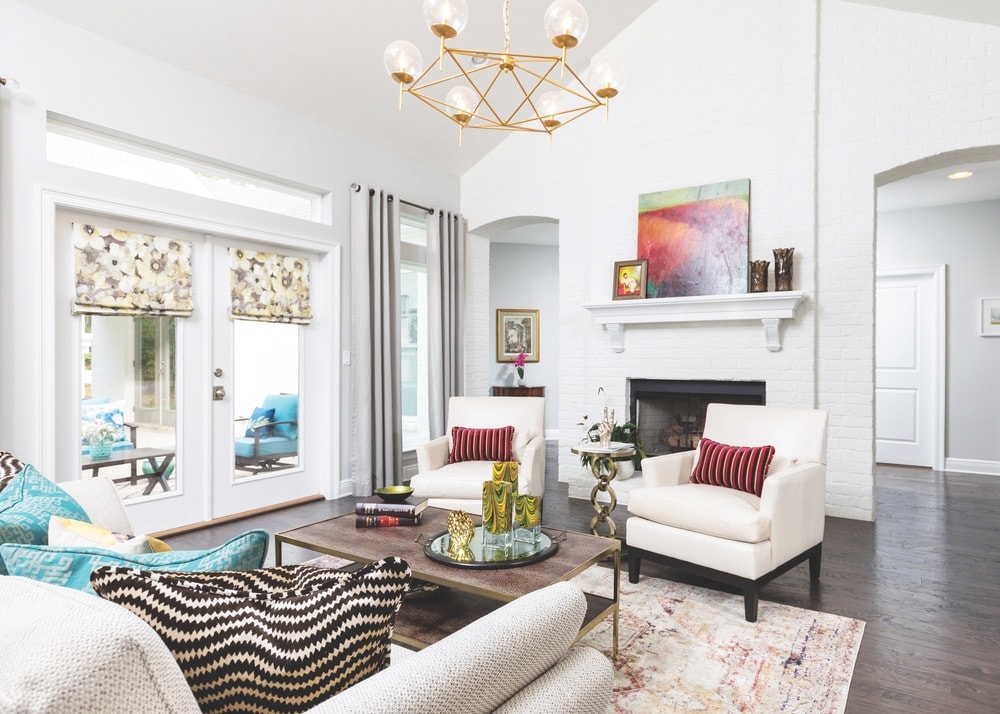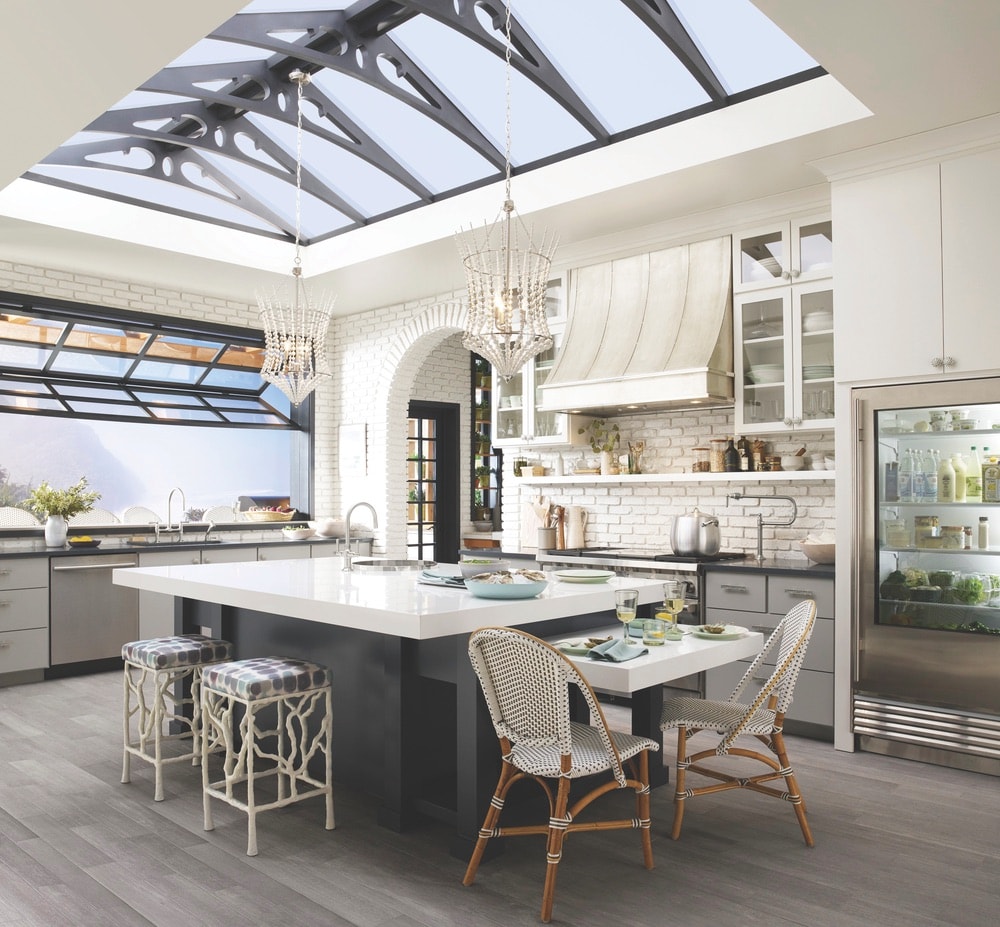 She will not compromise her integrity. "I have to love the brand first, or I cannot do it," Clendenon insists. "It's mandatory that I already use the product. We have been lucky to partner with many great brands such as Silestone, DXV, Kohler, Brizo, and others along the way."
One of her favorite collaborations resulted when the Cosentino Group, the makers of Silestone (a resilient, natural quartz compound that comes in numerous shades and textures for countertops and other hard-surface applications) selected Clendenon as one of their six 2015 Trendspotters. "As a Spain-based company at the forefront of global design, collaborations with leading designers across North America help us keep a constant pulse on the ever-changing design demands in key markets," says Massimo Ballucchi, marketing director for Cosentino North America. "It's also about lifestyle and the integral role Silestone surfacing plays in the heart of the home."
Challenged to envision a kitchen that exemplified superior design with the use of Silestone, Kohler, and Benjamin Moore products, Clendenon created a tranquil indoor/outdoor environment with functional zones in which to relish all the many activities that transpire in such an active center of the home. Referring to her greenhouse kitchen as a "true live-in kitchen," she incorporated edible potted plants as well as a prep area for canning fruits and vegetables. Other thoughtful features include wide aisles for aging in place, multiple sinks to accommodate extra helping hands, and different seating options on the island. Lower seating is ideal for young children and individuals in wheelchairs.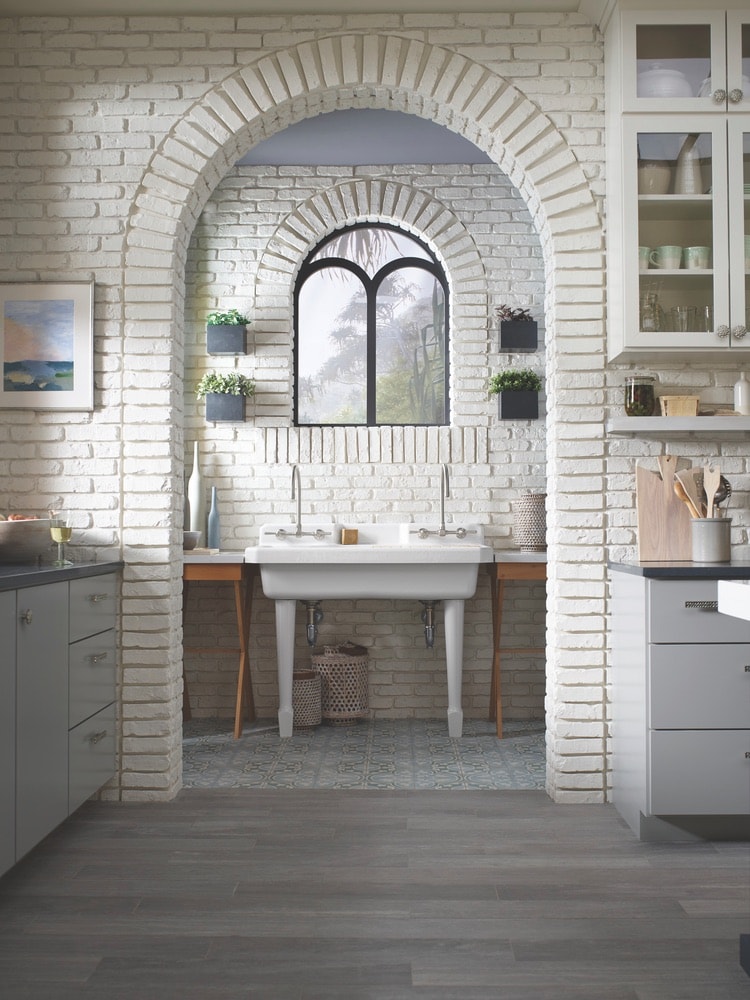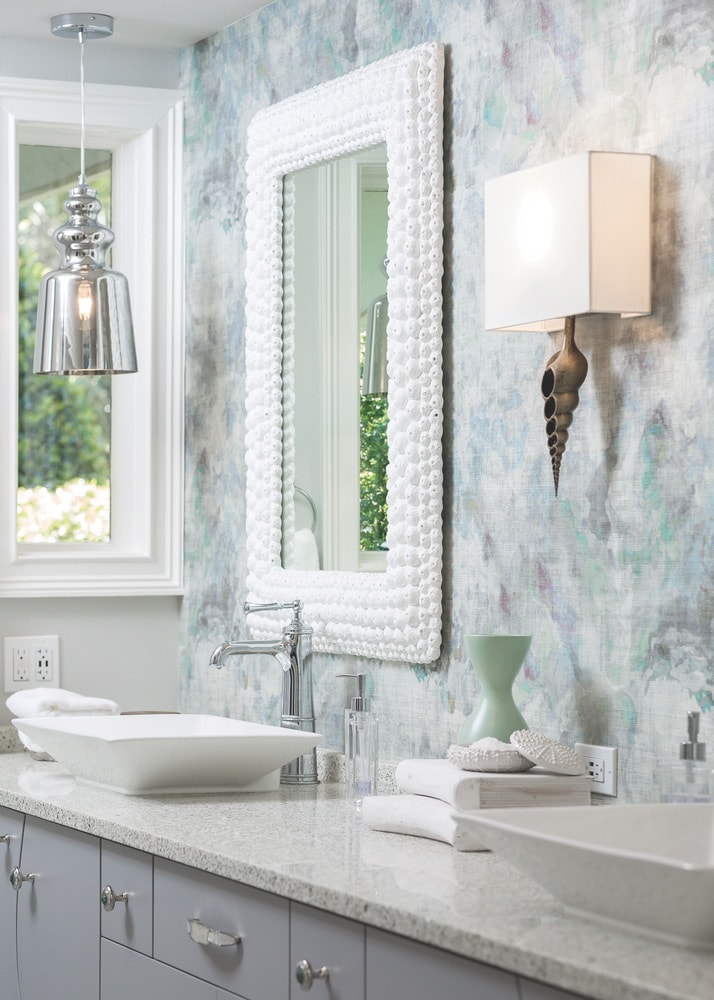 "Cheryl's kitchen shows us how both a multigenerational family and healthful living coexist—with unparalleled functionality, durability, and design," says Massimo.
"I am still in awe of being selected from many incredible designers across the nation to be part of collaborations with these top-notch brands," says Clendenon. "Kind of cool for Pensacola!"
Indeed, Pensacola and Clendenon have been good for one another. With projects that range across the country, In Detail continues to generate about half of its business from the Gulf Coast region with projects of all sizes. "We work on many new homes from the ground up—bare dirt to the final accessorizing," Clendenon says. "We excel in this area because we are a full-service firm with all design capabilities in-house. While typically not designing the entire structure of a home—although we have—we're more revising and evaluating the plan for the client's unique needs and the type of home desired. Of course, we do single rooms or rehabs of existing homes, too. In reality, a remodel is where a good design firm can be essential to a homeowner—to visualize and communicate what the owner may not have dreamt."
We joke that we will create understanding in whatever way necessary—from samples to mock-ups, even skywriting, if that will help!
Communication is a big deal to Clendenon. "Most of our clients are busy professionals," she says. "They want to trust who they are doing business with and know that we are a skillful team who can communicate and execute the design with a builder, a subcontractor, and the client, as well. These are the cornerstones of our success: good communication and processes. We joke that we will create understanding in whatever way necessary—from samples to mock-ups, even skywriting, if that will help! When we've finished, never has a client said to me, 'I didn't think it would look like that.'"
Every finished product, of course, begins with an idea. "We have a million ideas," Clendenon says. "No idea is bad, but some are just stepping stones to the next one that might be a winner."
To add the right touch or inspire a grand plan, many great items are found in In Detail's retail design showroom, recently named one of the fifty Top Retail Stars in the country by Home Accents Today, a national trade magazine. Located at 1514 North Ninth Avenue in Pensacola, the store is open to the public from 9:00 a.m. to 5:00 p.m., Monday through Friday, and from 10:00 a.m. to 2:00 p.m. on Saturdays.
— V —
---
Readers can also reach In Detail directly by calling (850) 437-0636 or using the contact form on InDetailInteriors.com.
Sallie W. Boyles works as a freelance journalist, ghostwriter, copywriter, and editor through Write Lady Inc., her Atlanta-based company. With an MBA in marketing, she marvels at the power of words, particularly in business and politics, but loves nothing more than relaying extraordinary personal stories that are believable only because they are true.
ARTICLE CATEGORIES