From the Football Pitch to the Kitchen
By Anthea Gerrie
For two decades, he was one of the most unpopular men in Great Britain. But in 2018, Gareth Southgate's sheer goodness transformed him into a national treasure. Why so much praise for a gawky ex-footballer with a strangely formal taste in match gear? Because exemplary courtesy that harks back to a more genteel era—as much as Southgate's sartorial choices—have made his name sacred in his home country. England may have crashed out of the FIFA Club World Cup in July, but the team's manager has since had streets named after him, has a statue proposed in his hometown, and is rumored to be heading for a knighthood.
It's a total turnaround for the man whose name was last derided, rather than lauded, in a song about how far the England team of the 1990s had fallen from glory. Blame the sourness on disgruntled fans who conspired with arrogant star players to give British football a loutish reputation. The fans never forgave Southgate for England's loss and subsequent elimination from the UEFA semifinals of 1996 thanks to a penalty kick saved by Portugal's goalkeeper.
That is, they never forgave him until now, because Southgate has achieved what previous higher-profile managers failed to achieve—building a bright, young, uncynical, and genuinely cohesive team with star quality and potential in spades. And he brought out the best in them not with bullying but with kindness and compassion, perhaps remembering the consoling hug he was given back in 1996 by a previous England manager, Terry Venables, when he failed to deliver that winning penalty.
And he brought out the best in them not with bullying but with kindness and compassion, perhaps remembering the consoling hug he was given back in 1996 by a previous England manager, Terry Venables, when he failed to deliver that winning penalty.
The most enduring image of England's 2018 World Cup adventures was not Harry Kane's leaps of triumph after shooting the early goals but Southgate hugging and consoling each of his distraught young players in their moments of defeat, letting them know they had done their best. It was a marked contrast to the management style of predecessors like Alex Ferguson (known as "the hairdryer" because his hot breath was close enough to sear a player's face while he yelled at point-blank range) and, more recently, Fabio Capello, who was so obsessed with his team's physical prowess that he weighed players daily and banned them from eating butter or ketchup.
Southgate is, to borrow a Yiddish phrase, a mensch—an impeccably behaving and compassionate person. As The Guardian put it, "Southgate is blessed with the rare gift—in football, especially—of emotional intelligence." A father of two, Southgate knows the value of family and extended it to a team which truly, for the first time in many years, felt like a band of brothers. He did what managers before him would have considered unthinkable, encouraging star player Fabian Delph to take time out of the tournament to fly home and attend the birth of his second child. "Some things are more important than football," Southgate explained at the time to sports commentators astonished the mid-fielder was being released before a crucial match with Colombia. "There's only one day in your life when your child is born," he added, and when England managed to win that match without Delph, Southgate found time to go and hug the Colombia player who missed a vital penalty kick.
Southgate knows what it is to build and maintain confidence, having grown up insecure about his looks that it took him two years to find the courage to ask out Alison, now his wife of twenty-one years and mother of his two children. He has expressed his determination to nurture them with a hands-on passion at least as great as the energy he affords the national team.
Perhaps it's no surprise that, along with football and family, Southgate is obsessed with The Great British Bake Off television series and harbors a secret dream to be invited on the show (although he probably envisages himself coaching great pastries and fluffy sponges from the competitors rather than pitting himself again them for the title).
A new social media hashtag, #GarethSouthgateWould, is sweeping Britain with suggestions of how the England manager would likely behave in circumstances requiring a good heart.
But in England's new Summer of Love, two women at opposite ends of the country already began addressing social ills that no doubt #GarethSouthgateWould appreciate.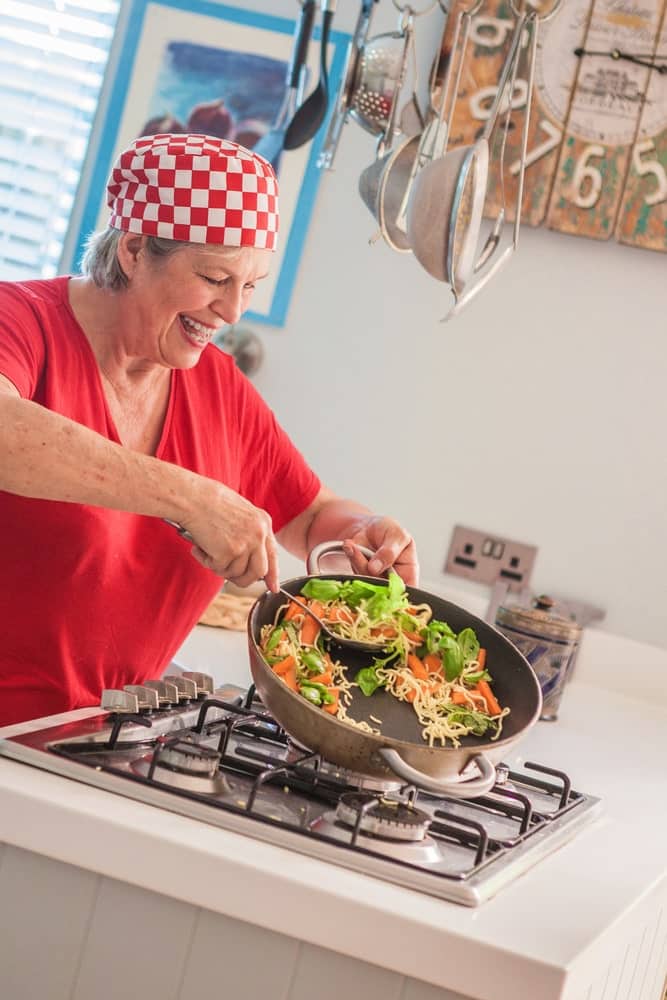 From her days as a school principal, Sharon Goodyer knows all about pupils who come to school too hungry to learn properly. It's a problem particularly acute in the corner of southeast England where a third of all children are poor enough to qualify for free school lunches when school is in session.
Summer Kitchen was born out of Goodyer's concern for these children during the long vacation in late July and August, when she says, "Children go hungry and come back to school thinner. Who's helping them?" And Goodyer, who knows what it's like to be homeless, also had concern for their parents. Now back on her feet after losing her first business to the recession, she masterminded a plan to get donations from local government, individual politicians, supermarkets, and volunteer cooks to help feed adults as well as children three evenings a week.
The program was not the gesture of a wealthy tycoon; Goodyer sacrificed her home rather than go bankrupt years ago so she could pay her suppliers when her cake-baking firm failed. Later, she dusted herself off and started a sugar-free cereal bar business thanks to her passion for food education. Although she has Parkinson's Disease, which ended to her teaching career, she has managed to launch out of the goodness of her heart Our Kitchen, an organization which offers free cooking classes to the income-strapped. Future plans include installing freezers across her impoverished county stocked with affordable cooked meals accessible for just the low cost of the ingredients. Payment will not be compulsory.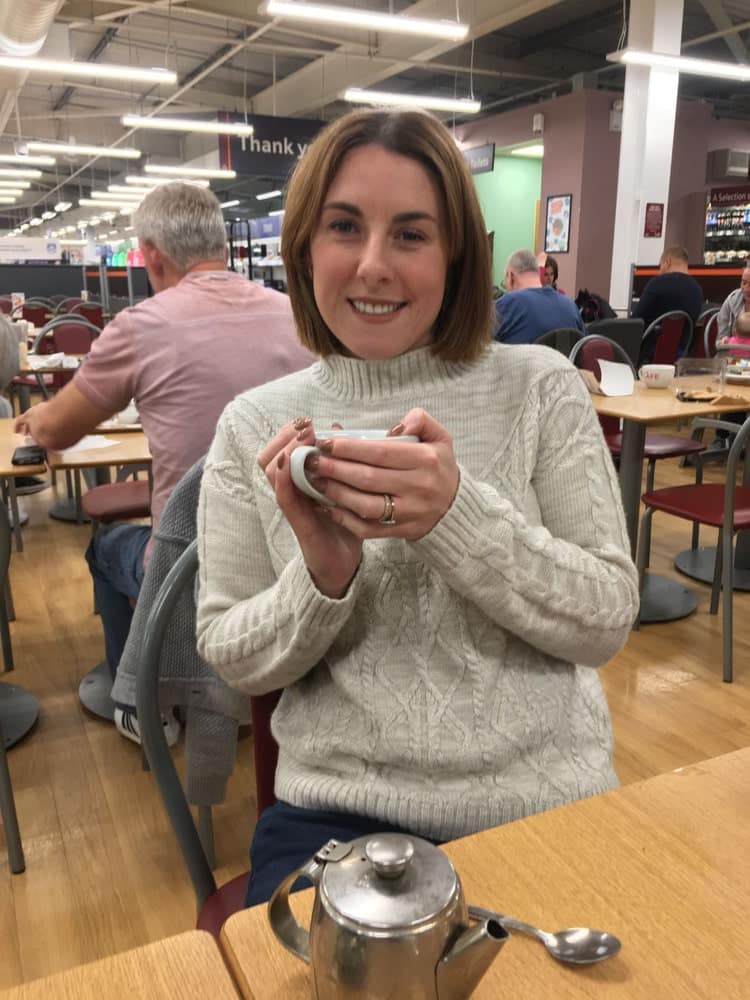 Compared to not being able to put food on the table for your family, having to drink your latte alone at the coffee shop is strictly a first-world problem. But young mother Alexandra Hoskyn realized firsthand what isolation felt like when she found herself alone and fed up with a cranky four-month-old at a local cafe. "I looked around the cafe and saw an older lady who looked just as down as me. I thought of the positive impact we could have on each other if we had a chat," Hoskyn recalls.
Brits being notorious for not starting up a conversation unless they've been formally introduced, Chatter & Natter was Alex's big idea. It's her bid to encourage Britain's cafes to consider designating a larger table for solo visitors who are keen to exchange a few words with another person—perhaps for the only time that day.
"It's not about making friends, just about having good old-fashioned human interaction," says Alex, who has plenty of that at home in northern England with her husband, their child, and her own circle of buddies. Nevertheless, the social worker invested $150 of her own money in creating the website launch of a scheme she so fervently believed in. The response was slow and sporadic at first, but she has finally been rewarded by Costa, England's largest coffee-shop chain, which decided to adopt Chatter & Natter formally. And now that Coca-Cola has acquired Costa and plans to roll out the brand around the world, the scheme could be coming soon to a coffee shop near you!
— V —
---
Anthea Gerrie is based in the UK but travels the world in search of stories. Her special interests are architecture and design, culture, food, and drink, as well as the best places to visit in the world's great playgrounds. She is a regular contributor to the Daily Mail, the Independent, and Blueprint.
ARTICLE CATEGORIES