By Darrell Russell, AIA, ASID, Principal Architect, A BOHEME Design
One of the challenges with buying an existing residence is that the home usually displays the tastes of the previous owner and not necessarily those of the buyer. If the buyer is lucky, the remedy can be as simple as changing the wall colors and placing his or her own furniture and other personal items in the space. However, in many cases, new owners may have purchased a house they like, but want to create something they love. Design professionals can help new owners do this by turning their house into a custom home.
I look at design projects as problem-solving exercises. Clients should have what they want and the things they love in their homes. I have always believed my role in working with clients is to accomplish this, all while considering physical parameters, budget, and schedule. Taking a design that belonged to different owners and changing it to adapt to the needs and preferences of a new client is often an enjoyable challenge for me as a design professional.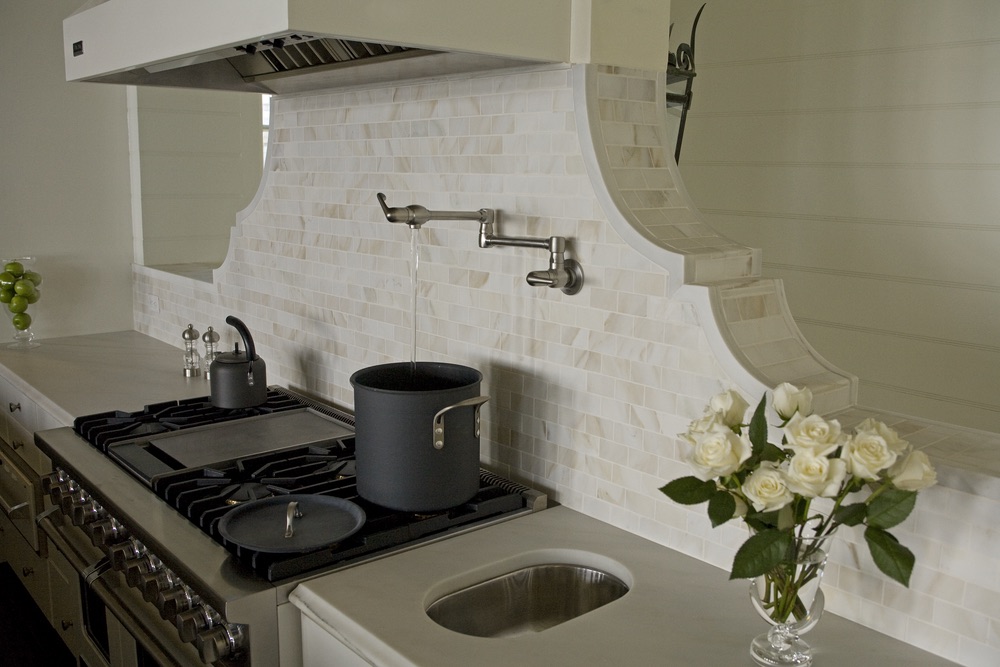 Over the years, I have worked with clients to design many renovations, from the very small to the extremely large. These renovations have included projects where the existing house was ultimately fully demolished, others where large parts of the house were demolished and then rebuilt, and still others where the owners proceeded without performing any major work at all.
Years ago, I had to find a way to expand a house so that each of the family's three daughters could have equally sized bedrooms with en suite baths. Two of those three bedrooms and baths were attained by taking spaces that had originally been designated as a small media room and a nursery. With help from Anderson Engineering of Santa Rosa Beach, we designed temporary structural support for the second-floor masonry structure in order to completely remove the first-floor exterior walls. Through competent structural engineering, many architectural changes that appear impossible can be accomplished with realistic solutions.
On another project, the main living floor did not have a bathroom and did not take advantage of the Gulf views. I had to enclose existing porches on three floors, add more porches, knock out walls, add windows, move the kitchen, create a guest bathroom, rearrange the master bath and install all new finishes, lighting, and mechanical systems. The renovation was of such a magnitude that it almost justified complete demolition.
Perhaps my favorite renovation project was one I did many years ago with clients so detail oriented that their preference to use folded toilet tissue rather than the common rolled variety had to be taken into consideration. I designed custom Lexan tissue holders and conveniently recessed a black granite shelf in each bathroom to accommodate this idiosyncrasy. Among other items designed for these clients were bedside tables that had hidden locations for everything from alarm clocks to a security panic control. They are still clients and remain among my favorites.
Location is probably the primary factor in a person's decision to purchase a home that will require renovation. If a great property with a less-than-desirable home can be purchased and then renovated at an acceptable cost, the outcome can be both a great investment and a great living experience.
Second, the structure of the house should be considered. From the foundation to the roof, there is nothing more important than the structure of a house. In our region, hurricane design codes are important and ever evolving. Many houses are older and may have been constructed under different design and building code standards.
Lastly, the house should have "good bones." Is the exterior architecture generally appealing? Is there wasted space? Are the existing rooms located where you want them? Are they the right size?
I am currently working with a client on the renovation of a fourteen-year-old house. It is a fine house, and I remember when it was under construction—but what a difference fourteen years make. The doors and windows are not hurricane-rated or impact resistant, the roof needs additional structural clips to withstand hurricane wind loads, the interiors are too dark and cramped, and the countertops, fixtures, walls, and floor finishes are outdated. On the other hand, the house has great bones, a magnificent site, and handsome architecture. We are updating the house to address the current owner's needs and preferences and to give the interior a more progressive, updated style.
Major interior design issues in renovation projects often include: outdated or nonfunctional kitchens; outdated bathrooms: inadequate (or nonexistent) closets or storage space; "chopped-up" and inefficient floor plans; lack of light; and outdated finishes. Additionally, popular trends such as summer kitchens, mudrooms, outdoor fireplaces, walk-in closets, and elevators may not have been considered when the house was originally designed.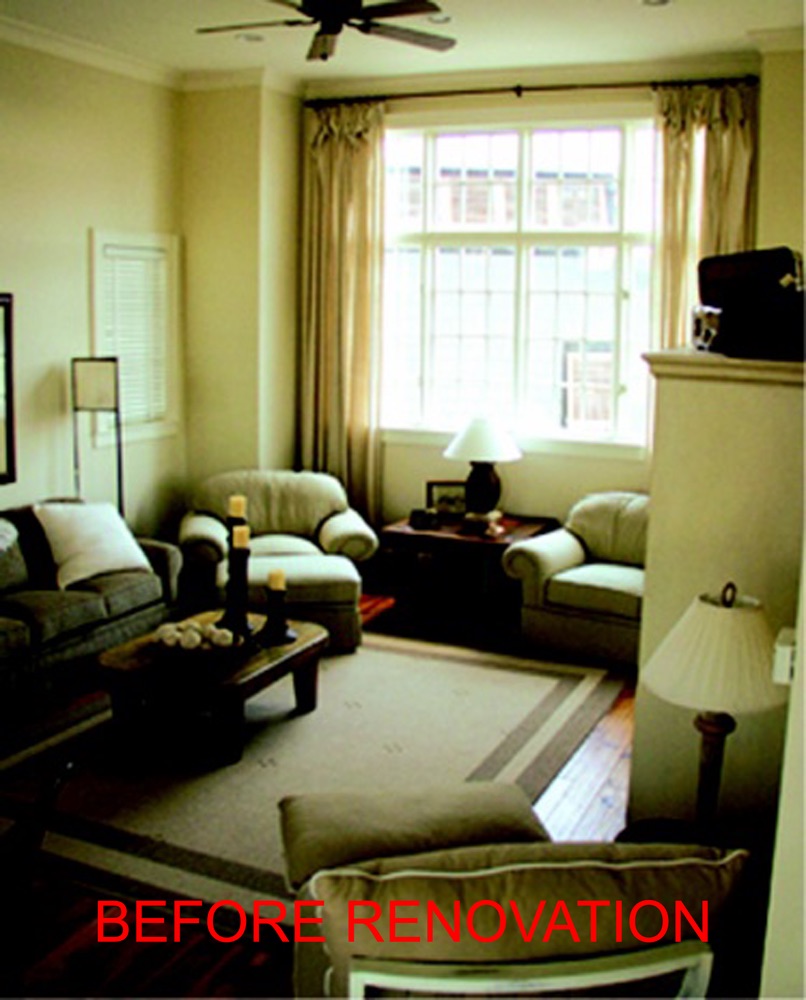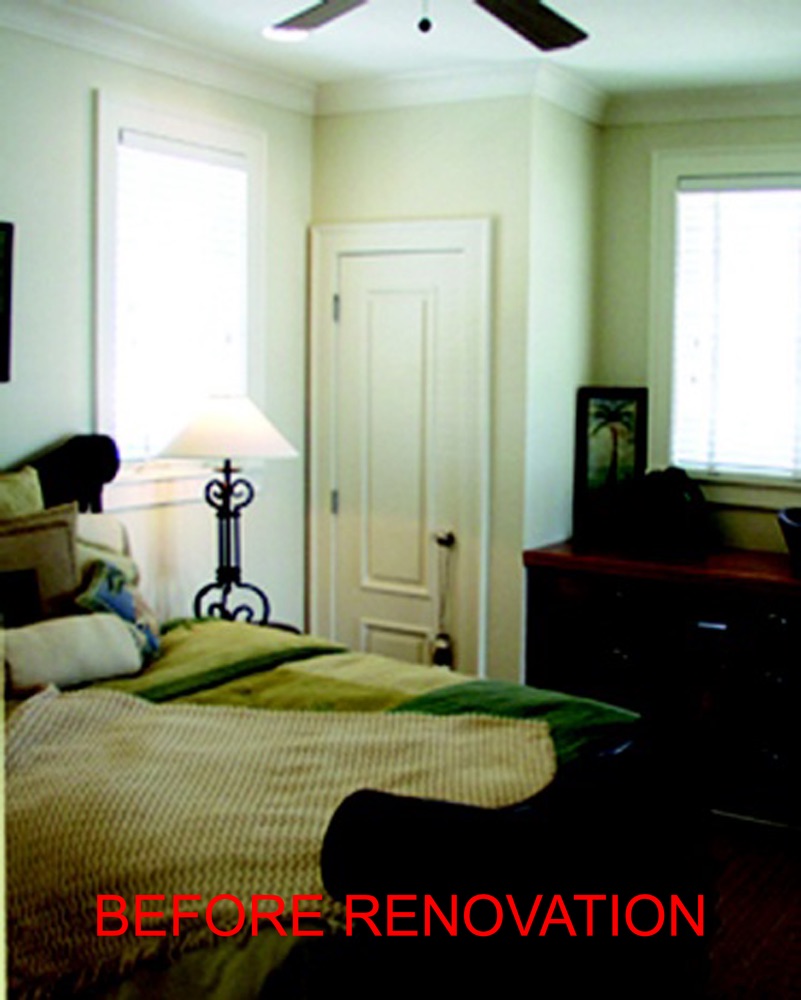 Before buying an existing house with the intent to renovate, the below items (not necessarily listed in order of importance) should be on your checklist of considerations and evaluations:
How old is the house? The age of the building components and systems can be a huge factor in your renovation costs.

The floor plan should be, with minimal change, generally workable. It is never out of the question, though, to use the house footprint as a clean slate and rebuild the interior rooms in a totally different configuration.

The kitchen arrangement should be functional.

If the existing cabinets are salvageable, even if they need new doors or just new paint and hardware, it helps with the budget.

Ideally, the kitchen should include all the appliances you desire; you should determine if any of them require replacement; additional appliances can be usually be added.

Determine the condition of existing countertops and backsplashes—some or all may need to be replaced, especially if their materials are outdated.

The lighting should be attractive and functional in all rooms, but particularly in the bathrooms and kitchen.

Functional arrangement of the bathrooms, especially the master bath, is critical.

It is very important to be aware of how the bathrooms will be used: Are there tubs or showers? How large are the showers?

If a tub exists, it should be functional and not look old.

The master bathroom should feel open and luxurious.

The bathroom finishes and fixtures should not look outdated—if they are, increase your budget.

Having enough storage is key.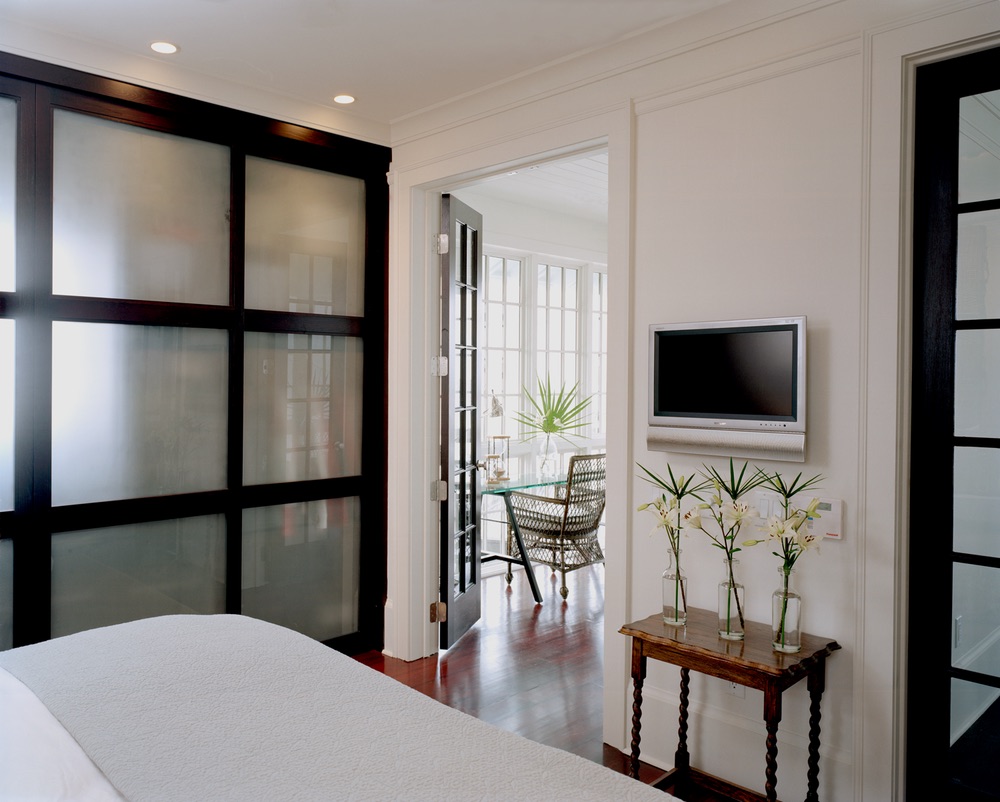 While almost anything is possible with creativity and an unlimited budget, few of us have the luxury of the latter. When considering a renovation, bear in mind the cost of upgrades; kitchens, baths, and new doors and windows are usually the most expensive parts.
Purchasing doors and windows can have a major effect on a renovation budget. If the house is old and the doors and windows are in disrepair, or if the glazing does not take advantage of significant views from a property, they may need to be replaced, enlarged, or even relocated. Investing in appropriate quality doors and windows is very important, but also potentially very expensive. Replacing more than 25 percent of the existing doors and windows in a house could result in one of two things: all existing doors and windows will need to be replaced to meet current hurricane wind load requirements, or, at a minimum, a means of hurricane protection will need to be installed for all doors and windows—both new and existing. Hurricane protection can be accomplished with hurricane-rated shutters, fabric covers, or trade out existing doors and windows with impact-rated replacements. The range of quality in impact-rated doors and windows is extreme: some lines or manufacturers can cost five times more than others. In a renovation project it is important to choose a quality of doors and windows that is appropriate to the existing home's quality of construction. There is no reason to use doors and windows that have a higher structural integrity than that of the home in which they are to be used.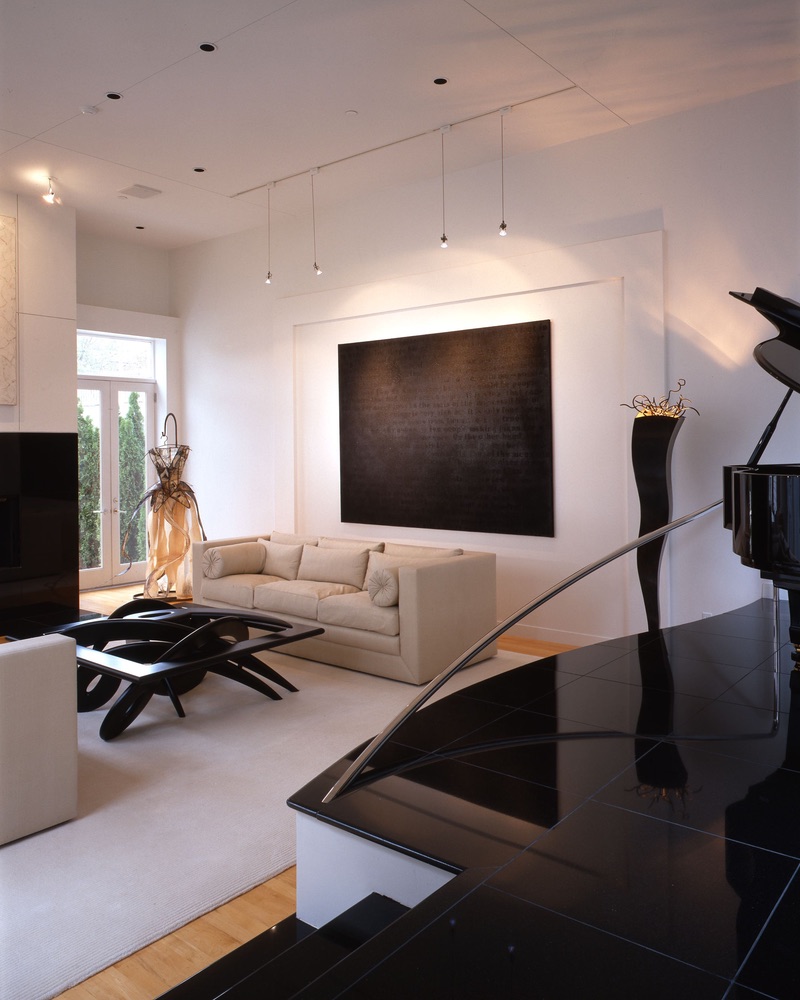 It is also important to understand the budget required to create what you desire in your renovated kitchen and bathrooms. These areas will probably represent your largest interior cost expenditures. Plumbing fixtures and fittings vary greatly in quality and price; toilet brands and models can range from $150 to over $5,000. Kitchen stoves can vary from $1,000 to $10,000. Likewise, the costs of kitchen cabinets are big variables.
I have designed renovation projects with budgets as little as $30,000 to as much as $2,000,000. No matter the budget, the common goal in all of these projects was to fulfill the needs of the current owner. Bringing a professional early into the decision-making process (even as soon as the purchase decision) can help determine, within the existing parameters, what is feasible, the anticipated budget, and the expected time frame—and it can help turn a previous owner's home into your dream home.
— V —
---
Darrell Russell is AIA and ASID certified and is the principal architect with A BOHEME Design located at 31 Main Street, 2nd Floor, Rosemary Beach, FL 32461. He can be contacted at 850.231.6803 or darrellrussell@abohemedesign.com.
ARTICLE CATEGORIES