Strutting Down the Bourbon Trail
By Anthea Gerrie
"I remember when this was a drink for Southern gentlemen," sighs Jimmy Russell as we sip our Wild Turkey on a promontory overlooking the Kentucky River.
The sipping is the same, only different; I'm having my Wild Turkey 101 in an old-fashioned, the world's favorite cocktail for three years straight, while Jimmy, the most celebrated living legend in whiskey, takes his bourbon neat, like a man.
It's a changed world in the nearly half century since Don Mclean crooned "them good ole boys were drinking whiskey and rye" in "American Pie." They were singing "this'll be the day that I die" because white spirits like vodka, gin, and Bacardi rum were already rising up in 1971 when the song was published, kicking bourbon, Scotch, and rye out the door. It took decades of readjustment, legions of bartenders, and thousands of their new female clients to revive the fortunes of whiskey, but finally, its fortunes are back. The same, only different: "Bourbon is a lady's drink now," acknowledges eighty-two-year-old Jimmy, the oldest and longest-serving master distiller in the business, with just a touch of regret.
It's true the bourbon boom—and the even more frenzied rye revival—can be blamed on female cocktail drinkers propping up bars around the world, especially in the UK, where the Brits have driven sales of American whiskey to nearly $1.5 billion, making it the fastest-growing tipple in Britain. So much for gonzo Hunter S. Thompson, who featured Wild Turkey heavily in Fear and Loathing in Las Vegas. But gorgeous men also have to take their fair share of the blame. Actor Jon Hamm is said to have fueled an appetite for bourbon as Mad Men's Don Draper, while Matthew McConaughey has done wonders for Wild Turkey since being appointed the creative director in 2016. You can also credit a ceaseless worldwide appetite for such classic American fare as burgers, wings, ribs, and Southern barbecue—a global mountain of spicy, sweet-basted meat calling out for sweetish, spicy whiskey as a perfect partner.
As a British cocktail-drinking woman, I now represent Wild Turkey's prime customer, one reason I have been granted a rare audience with Jimmy and his son Eddie, himself a master distiller and the other half of the only father-and-son distilling partnership in the world. If you can call it a partnership rather than a prizefight, that is: "Jimmy won't let us change a darn thing," grumbles Eddie, the would-be modernizer whose career has depended on a lifetime of deference to his dad.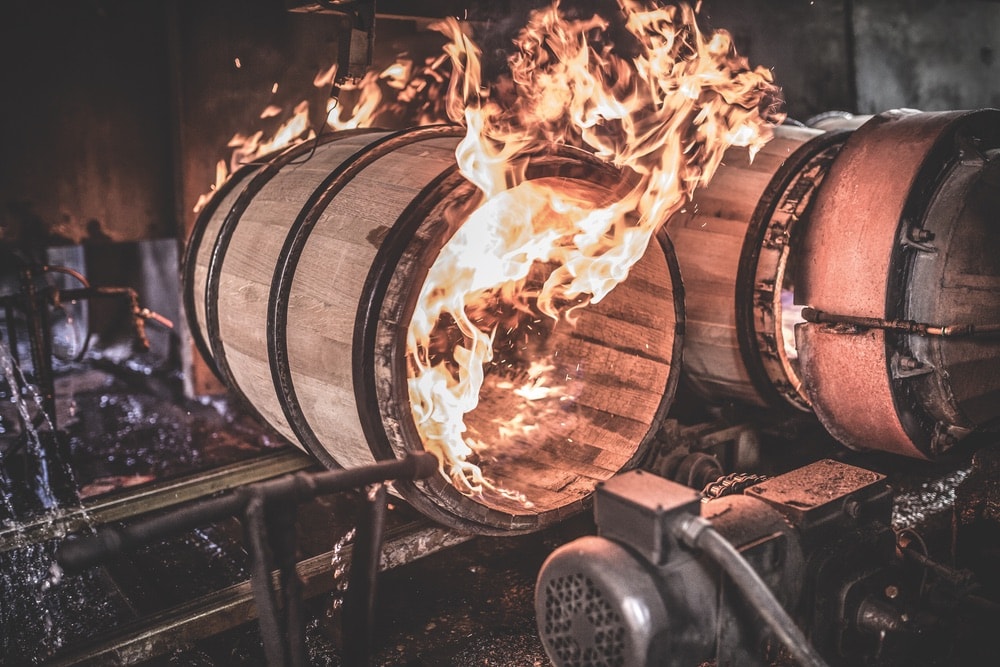 "I'm a hardhead who likes to distill the old-fashioned way," admits Russell the elder, whose word goes when it comes to the mash—"We use more rye and barley and less corn than some others"—and the method for turning it into liquid gold. "We distill it at a lower proof, put it into the barrel at a lower proof, and put a heavy char on the barrel." That is how he accounts for the distinctively rich and powerful taste that all the brand's expressions share. "Other bourbons tend to be four, five, six years old; I prefer seven to twelve." Eddie, who gets to make his own expressions, has pushed for older whiskeys and produced quite legendary superpremium drops like the Master's Keep Decades, made from ten- to twenty-year-old bourbons, which marks his thirty-fifth anniversary at the distillery. It was ranked number three in Whisky Advocate's top twenty whiskeys of 2017, so perhaps Eddie will get his way more often in the future.
Jimmy just happened into the business where his father was working in maintenance and his mother in the office before Jimmy arrived in 1954. Eddie himself was a business graduate who never intended more than a summer job at the distillery: "I grew up wanting to get out of a small town to somewhere bigger like Nashville or Cincinnati. But after two or three weeks here, I realized this was home. There was such a family atmosphere; you knew everyone who worked here your whole life. It just felt comfortable."
After rolling barrels, stacking boxes, and dumping bottles out of cases, Jimmy bid for the relief operator position that no one wanted because of the unpredictable shifts. "I was involved in everything from the grinding of the grains to working in the fermenting room and yeast room as well as the distillery—jobs which did more to advance my career at Wild Turkey than anything else," he says. "But I only went for it because it paid a little more!"
I'd see the mixologists making these pretty drinks with tiny umbrellas in them. It was all about drinks with less substance behind them until influential young bartenders started looking at the history behind cocktails, going back, and making the sours, manhattans, and old-fashioneds, which were made with whiskey.
It was not long before both Eddie and Jimmy were sent out across America on a rescue operation as the rise of vodka threatened to put whiskey makers out of business. While Jimmy went into the liquor stores to hand out samples, Eddie was more interested in what was happening in the bars. "I'd see the mixologists making these pretty drinks with tiny umbrellas in them," he recalls. "It was all about drinks with less substance behind them until influential young bartenders started looking at the history behind cocktails, going back, and making the sours, manhattans, and old-fashioneds, which were made with whiskey."
The revival of these classic cocktails spawned a new phoenix—they were made with rye, Eddie discovered. "And though bartenders say it's the best spirit for a mixed drink, youngsters are drinking it on the rocks. They like that it's spicier than bourbon—more peppery; and while we're making more, much more, we just can't keep up with the demand."
Today's Wild Turkey distillery is modern, striking, and open to all, and it is fascinating to watch the mash bubbling away in huge tanks and learn how the spirit developing in the copper-hued column stills gets its toffee-like flavor, smoother and sweeter than even fine single malt Scotch. The answer is not coloring, but a well-charred barrel made by master coopers—visitors can meet one at Independent Stave and enjoy the drama of watching barrels rolled through open flames to produce the smoky lining that gives bourbon its distinctive quality.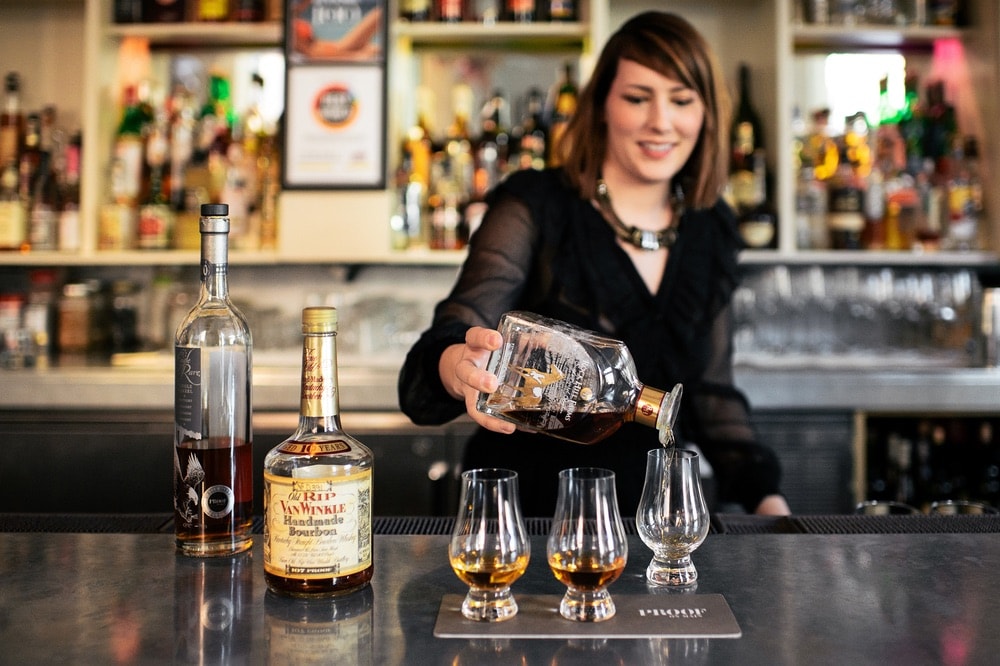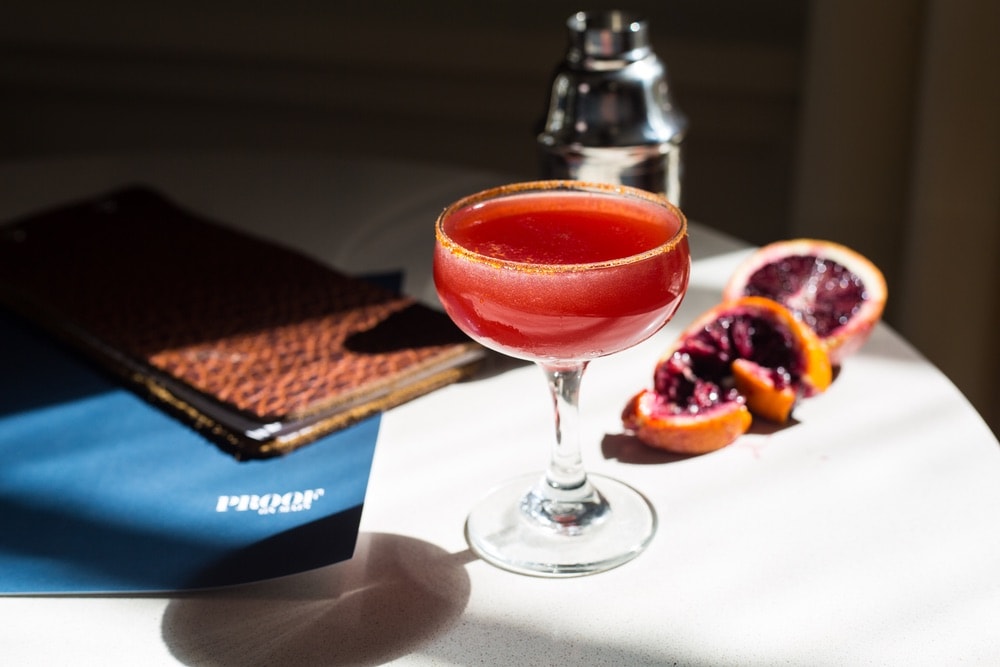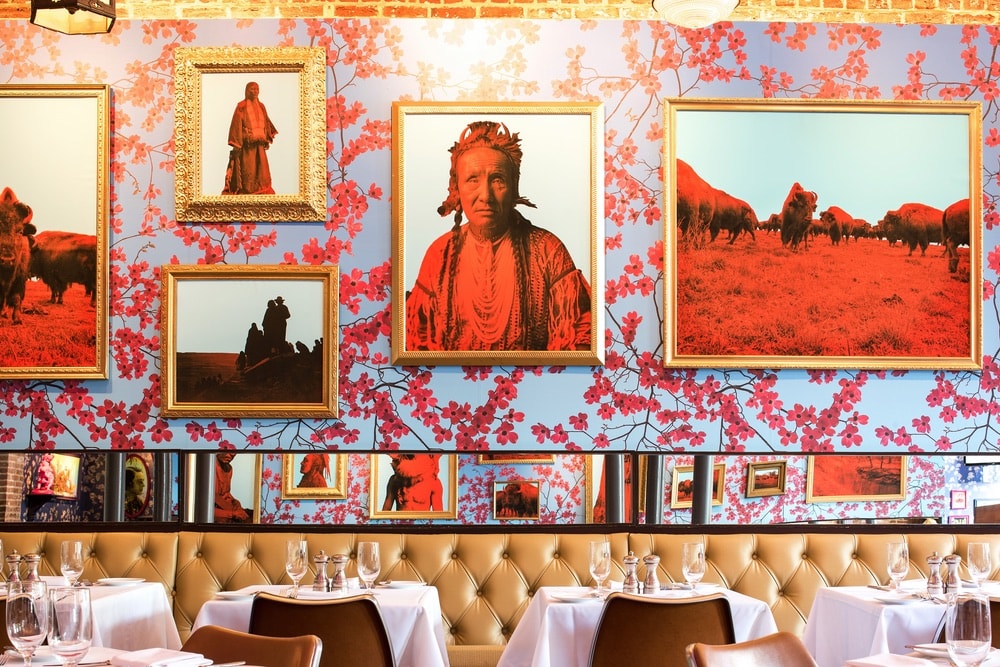 After a barbecue, which gives attendees the chance to try their whiskey with ribs and brisket that were practically made to be washed down with it, we discover some more unusual ways to taste great bourbon. These include swilling it through scooped-out marrowbones at Proof on Main, the restaurant of the hip 21c Museum Hotel in Louisville—a town positively packed with whiskey bars. We enjoyed a superb old-fashioned at the Haymarket Whiskey Bar, which has the longest whiskey list in town, a fine sour at Proof (with not one, but three Luxardo cherries!), and despite a final manhattan as a nightcap, miraculously I woke up without a hangover. "It's the stuff in the cola that used to be mixed with bourbon that gives you a headache," says Eddie. "With all the vanilla and caramel flavors bourbon already has, you don't need to add all that sugar."
It will be interesting to see how the brand develops now that a third generation of Russells is being let loose on the distillery; Eddie's son Bruce, previously a tour guide and brand ambassador, has also been bitten by the distilling bug and joins his father and grandfather at the Lawrenceburg plant this year. "He'll be a great addition—he's got Jimmy's charisma and knows all the stories," acknowledges Eddie, although he adds, a touch ruefully, "He was so excited when Jimmy gave him all the notes he had made over sixty years—in notebooks I didn't even know existed!"
But let no one dare imagine Jimmy is about to give up the fifteen-hour days that veteran distillers put in at Wild Turkey seven days a week, even in the face of the world's most modern whiskey-making machinery. "I just enjoy what I do too much," he explains. "The day it starts to feel like work, I'm gone."
— V —
---
Anthea Gerrie is based in the UK but travels the world in search of stories. Her special interests are architecture and design, culture, food, and drink, as well as the best places to visit in the world's great playgrounds. She is a regular contributor to the Daily Mail, the Independent, and Blueprint.
---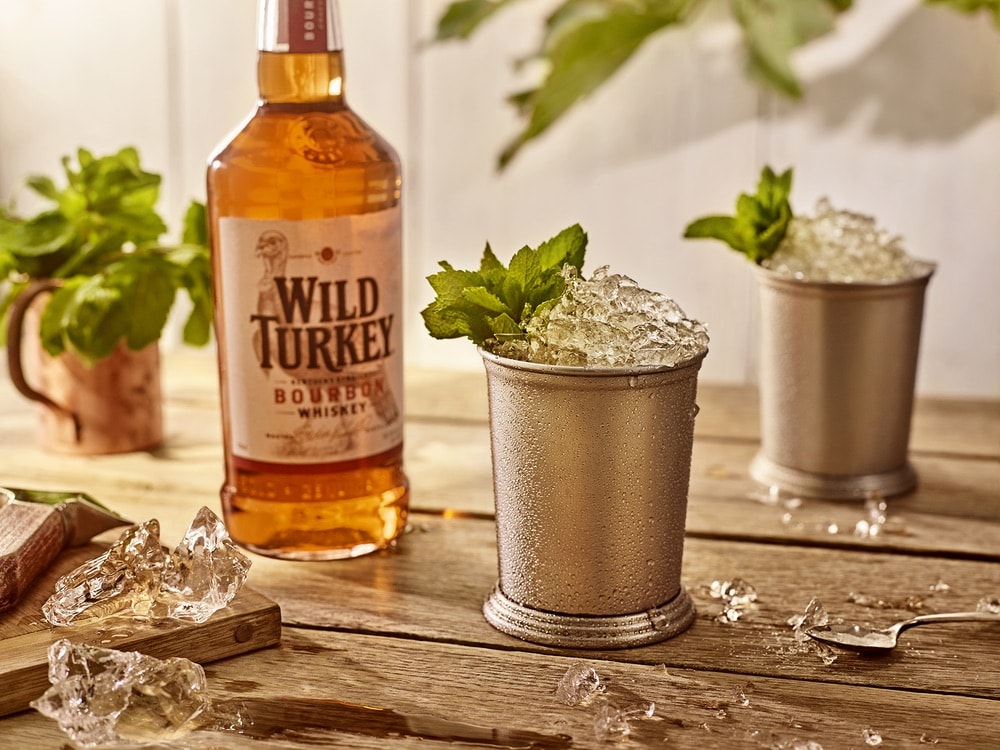 Wild Turkey Cocktails
Mint Julep
2 ounces Wild Turkey Kentucky Straight Bourbon 1/2 ounce sugar syrup Handful of fresh mint
Place mint into a glass or, ideally, a silver or pewter beaker, add crushed ice, then whiskey and sugar syrup. Stir well to mix, then cap with crushed ice and garnish with a large sprig of fresh mint.
---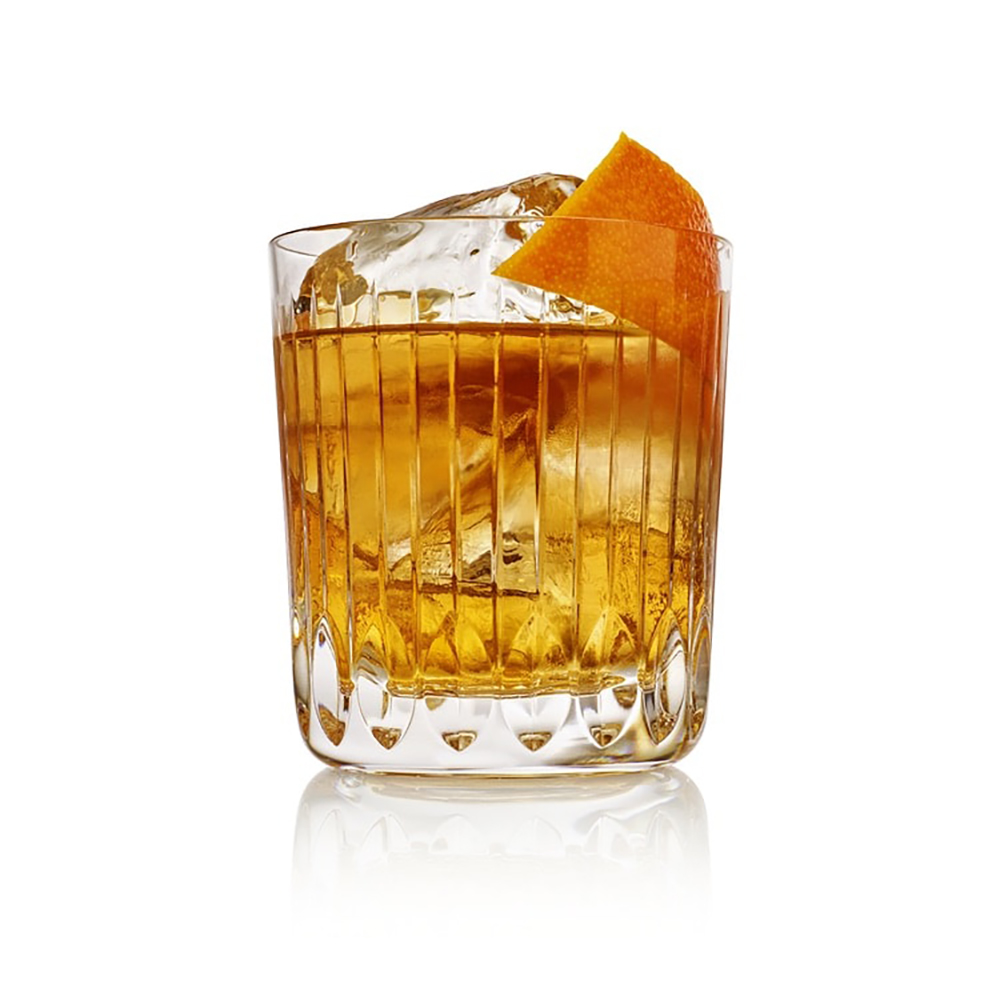 Old-Fashioned
2 ounces Wild Turkey 101 2 dashes Angostura bitters 1/2 ounce sugar syrup Thick slice of orange peel to garnish
Pour the sugar syrup, bitters, and half the whiskey into a rocks glass. In a mixing glass, add remaining whiskey and ice, stir, and strain over fresh ice. Garnish with orange peel, twisted over the glass to release the aromatic oil.
---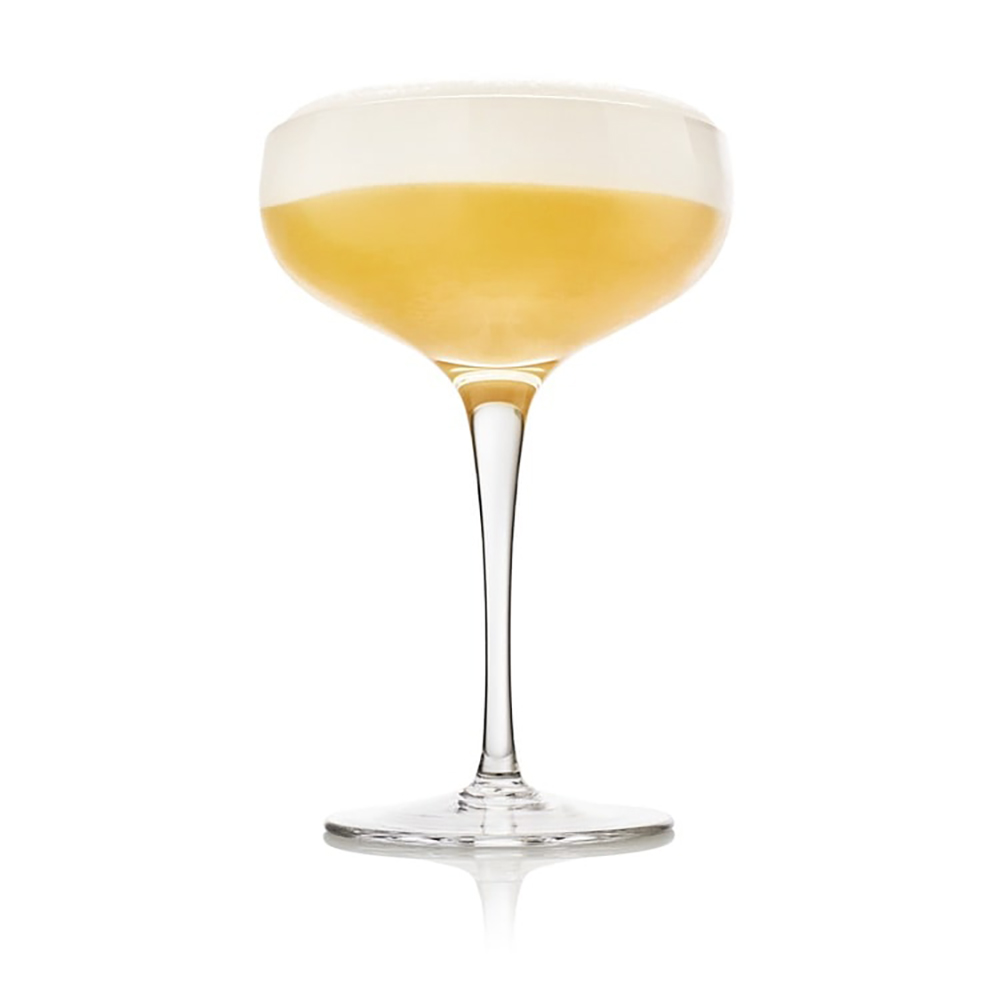 Whiskey Sour
2 ounces Wild Turkey Kentucky Straight Bourbon 1/2 ounce lemon juice 1/2 ounce sugar syrup White of one egg One Luxardo or maraschino cherry and one orange slice to garnish
Place all ingredients except garnish in a cocktail shaker and shake without ice to emulsify. Add one big ice cube and shake again. Strain into a rocks glass and garnish with the cherry and an optional slice of orange.
---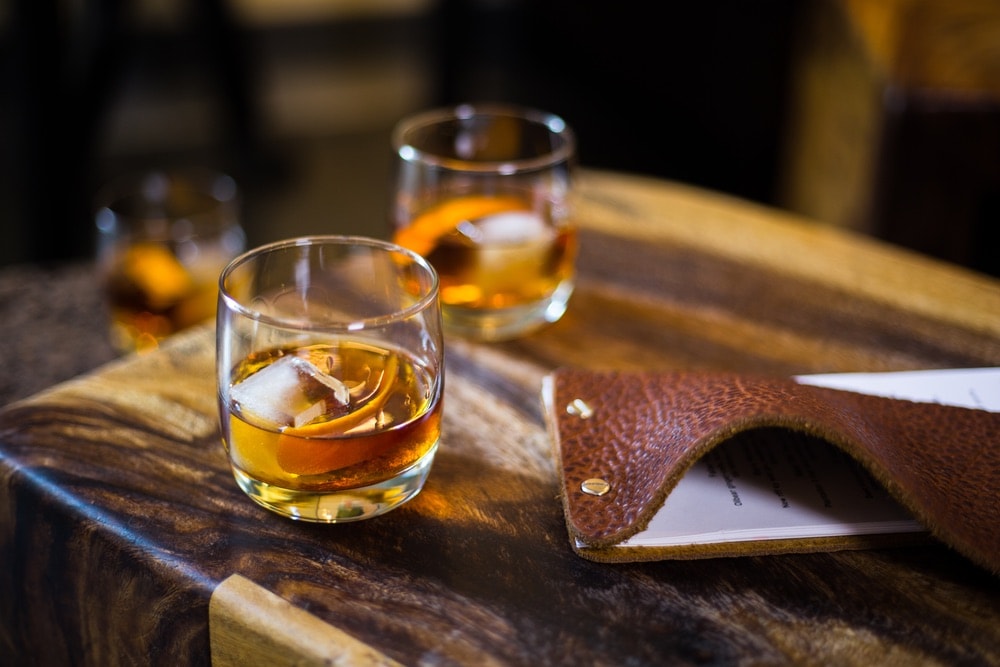 A Trip Down the Bourbon Trail
Kentucky celebrates the heritage and tradition of its beloved bourbon with a full tour of distilleries along the Bourbon Trail. Find information on tour times, dates, and prices at KYBourbonTrail.com.
Angel's Envy In the heart of Louisville, this distillery finishes its bourbon in port wine barrels; tours by reservation only.   500 East Main Street, Louisville, KY 40202  AngelsEnvy.com
Bulleit This distillery, known for its high-rye-content bourbon, is also within Louisville city limits. 3860 Fitzgerald Road, Louisville, KY 40216 BulleitExperience.com
Evan Williams Kentucky's first commercial distillery on Louisville's historic Whiskey Row offers a high-tech, highly rated immersive tour. 528 West Main Street, Louisville, KY 40202 EvanWilliamsBourbonExperience.com
Four Roses Dating back to 1910, this distillery boasts Spanish Mission–style architecture rarely seen in Kentucky.  1224 Bonds Mill Road, Lawrenceburg, KY 40342 FourRosesBourbon.com
Heaven Hill America's largest independent, family-owned bourbon producer. 1311 Gilkey Run Road, Bardstown, KY 40004 BourbonHeritageCenter.com
Jim Beam Cooperage demos are among the many extras in a choice of tours. If time doesn't allow for a drive to Clermont, a bourbon experience is also available at the Jim Beam Urban Stillhouse in Louisville. 26 Happy Hollow Road, Clermont, Kentucky 40110  JimBeam.com
Maker's Mark Remote but worth seeking out for the lush setting and many specialty tours, including mixology sessions. 3350 Burks Spring Road, Loretto, Kentucky 40037 MakersMark.com
Wild Turkey Highly traditional distillery within a cathedral-like state-of-the-art visitor center overlooking the Kentucky River. 1417 Versailles Road, Lawrenceburg, Kentucky 40342 WildTurkeyBourbon.com
Woodford Reserve Kentucky's smallest distillery is also the oldest, tracing its origins back to 1797. Highly recommended for its gourmet tastings in a gorgeous rural setting. 7855 McCracken Pike, Versailles, Kentucky 40383 WoodfordReserve.com
ARTICLE CATEGORIES