A Warrior Overcomes All
By Lisa Marie Burwell | 
Photography by Romona Robbins
Unless you walk in someone else's shoes, you really cannot begin to imagine what another person is dealing with. It is a gift when you listen to someone as they entrust you with telling their story. The following interview gave me a much deeper understanding and respect for our veterans, and I hope you will be as moved as I was when you read the story of Geoff Speyrer.
While training recently at the Destin Athletic Club (DAC) in Destin, Florida, I couldn't help but notice there was a person there that I hadn't seen on any of my previous visits. His intensity, his tattooed physique—which includes a large one on his left forearm that reads WARRIOR—his long hair and beard, and his piercing blue eyes were hard to miss. He kept to himself, very focused on his workout. To me, this larger-than-life person resembled a combination of a G.I. Joe action figure and Jesus come to life. I overheard that he was training for an Ironman-style endurance challenge taking place the following week, and it sounded impossible to achieve to me—but not for Geoff Speyrer.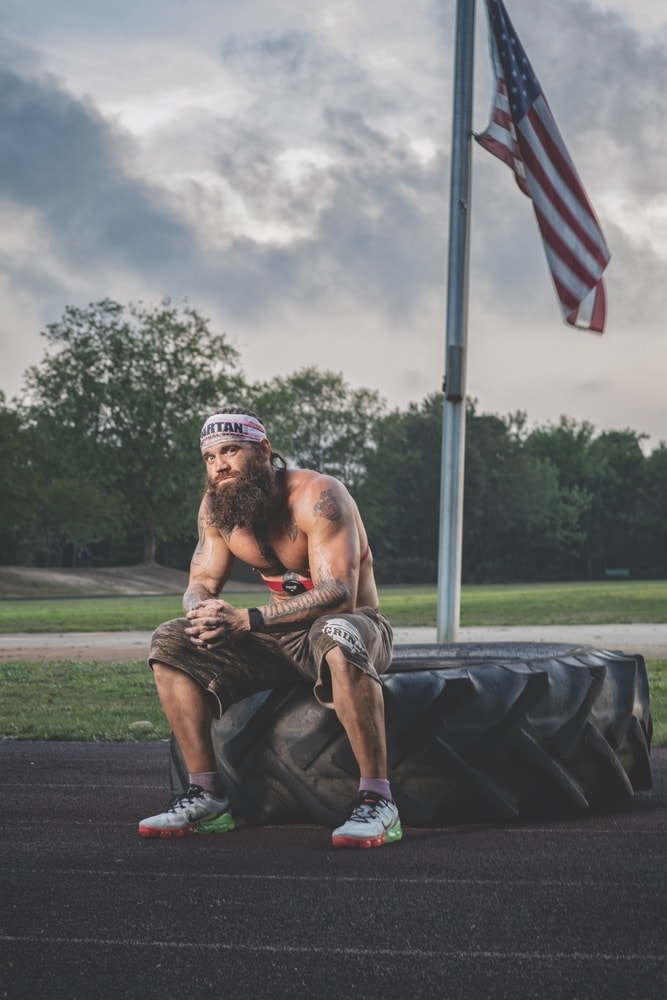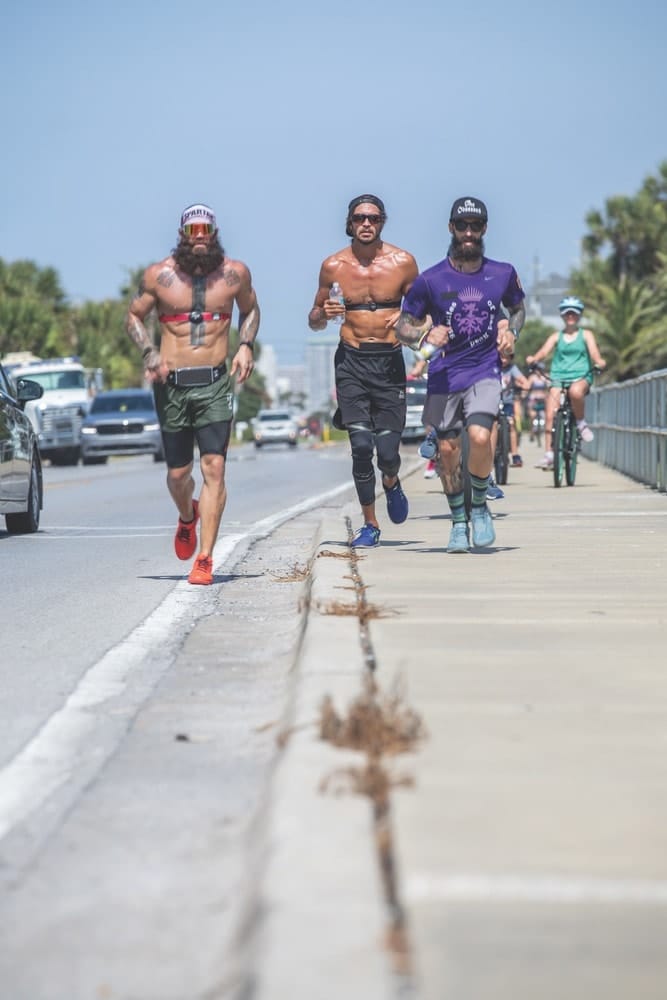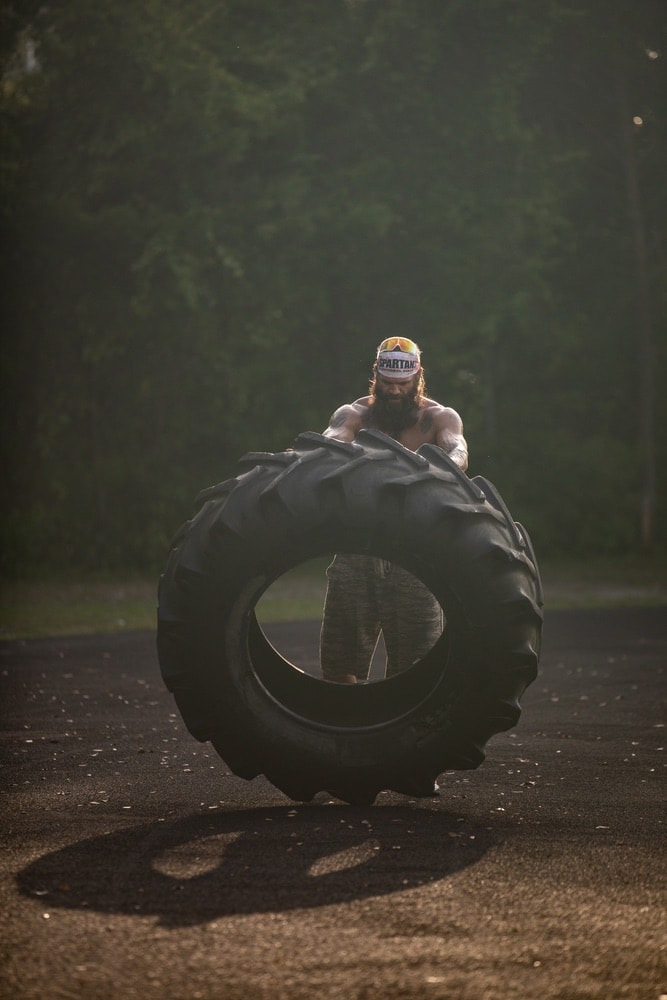 I've been going to DAC and training with owner Zoltan "Zoli" Nagy for four years, and when I asked him if he thought Geoff was capable of the feat he was preparing for, he calmly said in his Romanian accent, "Yes, he can do it if he says he can." Zoli, a former professional hockey player turned personal trainer and certified nutritionist, started training Geoff several months ago and had great faith that Geoff would accomplish his mission.
Geoff, a U.S. Army veteran, was single-minded—beyond focused—not just on his upcoming challenge, but also on bringing awareness to that challenge, which he had turned into a fund-raiser for his fellow veterans. His mantra: "No hero should ever feel alone." Upon learning this from Zoli, my curiosity was piqued, so I introduced myself to Geoff and started asking him questions. He told me that he would compete and complete a SET 22 Challenge (SET stands for strength, endurance, and training): a one-hundred-mile bike ride, a marathon (26.2 miles), and a one-mile tire flip—all within twenty-four hours—beginning at midnight, Friday, May 22, in observance of Memorial Day weekend. Proceeds donated to his efforts via an online fund-raiser will benefit the nonprofit Mission 22, located in Lake Oswego, Oregon. It is dedicated to healing America's veterans when they need it most, offering treatment for post-traumatic stress, traumatic brain injuries, and substance abuse and promoting suicide prevention and awareness. Every day, our nation loses twenty veterans to suicide. Geoff's goal was to raise $5,000; with his supporters following his journey, he raised $10,245 from private donations and a $5,000 sponsorship from MD Turbines in Miami.
Geoff shares his story unapologetically and with great honesty. "I intentionally attempted suicide twice in the past few years since returning from an eighteen-month tour of duty in Iraq," he says. "I've had night terrors, struggled with PTSD and traumatic brain injury, and almost had my leg amputated—it now has a titanium rod."
Geoff, a U.S. Army veteran, was single-minded—beyond focused—not just on his upcoming challenge, but also on bringing awareness to that challenge, which he had turned into a fund-raiser for his fellow veterans. His mantra: "No hero should ever feel alone."
As an elite lead vertical gunman and rear vehicle gunman in Iraq on an EOD security detail, Geoff was responsible for creating a three-hundred-meter safety zone to prevent the team from being ambushed. "They would all have protective bomb gear on as they were defusing bombs, but I wouldn't," he says. On one mission, he lost three of his friends. "It is a very tough situation to relive—one second your friends are there and the next second, they are not. Throughout our deployment, we attended several funerals for our fallen brothers and sisters. I can't begin to explain what that does to your heart and mindset knowing we are coming home without them. God gives his toughest battles to his strongest warriors."
Geoff recounted how he had been a fugitive for five years, fleeing arrest for narcotics charges, and after escaping the first two arrests, it was the third where he decided not to run anymore. "I was tired," he admits. He credits this decision and a six-month incarceration as a life-changing experience for the better. He got the help he so desperately needed from programs to help restore and rehabilitate him. "I was an alcoholic, and the counseling, job training, and decision to not drink anymore are a result of that time."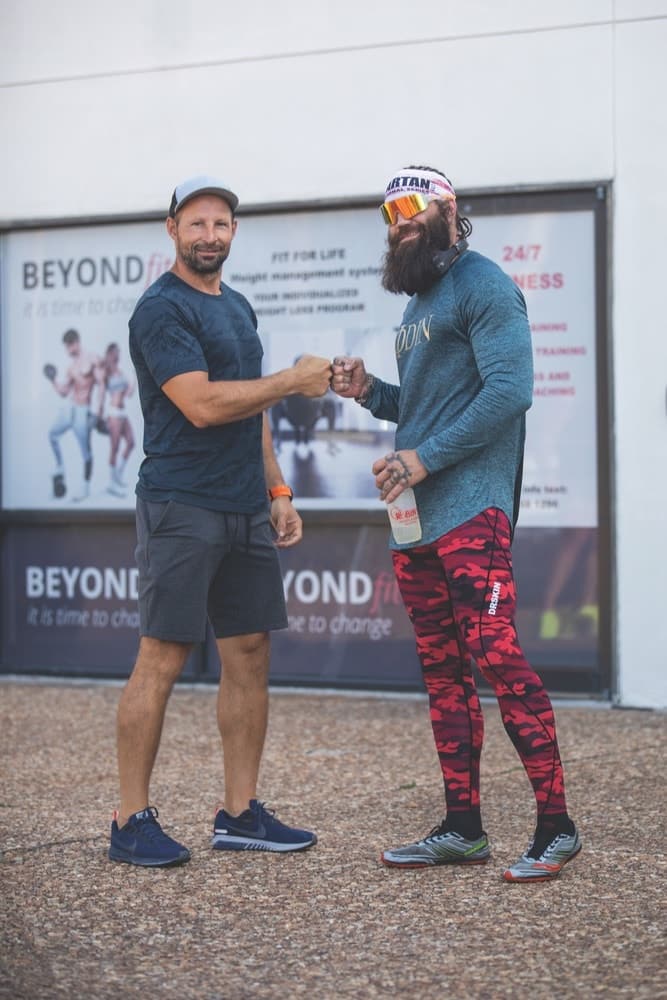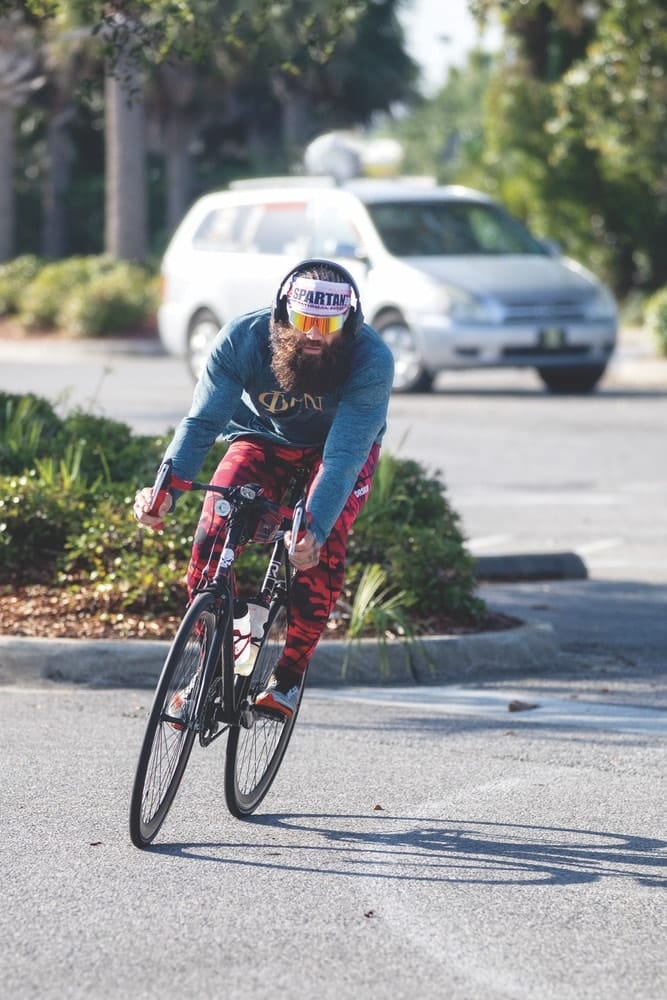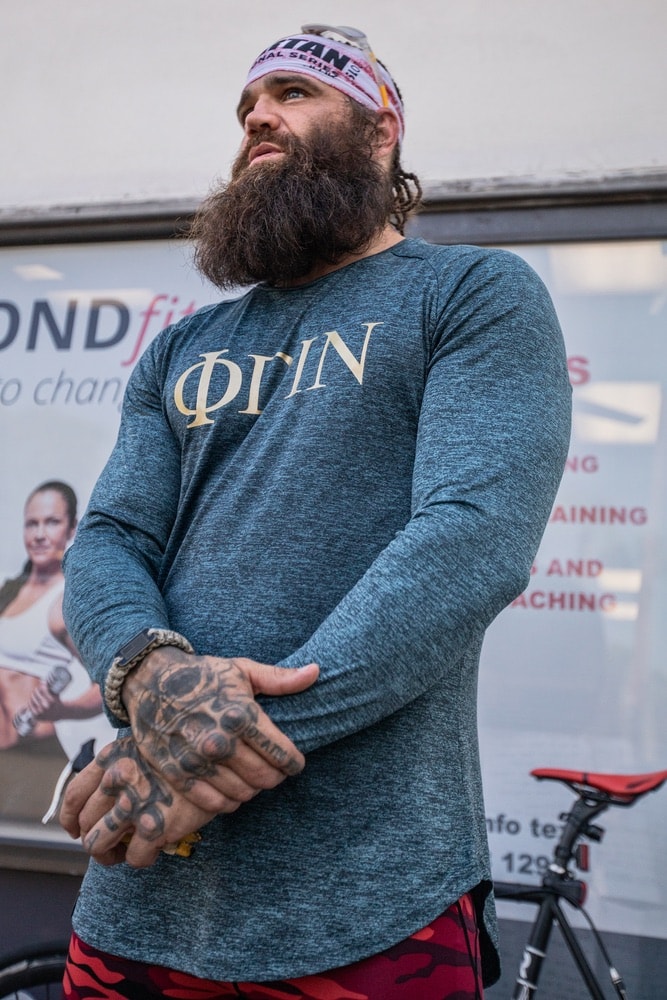 He also decided he was not going to be a victim and was going to take responsibility for his actions moving forward with his life. This was a central part of the message he wanted to spread when he took on the SET challenge in May. "I wanted people to know that you can overcome anything—any obstacles," he shares. "I have a titanium rod in my leg and can't feel my left leg due to neuropathy, and I still completed nineteen grueling hours of running, biking, and pushing a tire for Mission 22. I weighed 202 pounds on Friday when I began, and when I stepped on the same scale Saturday, I weighed 183 pounds. Preparing for this challenge gave me purpose and fulfilled me as nothing else has before. Finishing it gave me a newfound resolve to keep spreading awareness that you can overcome anything that life throws your way." Geoff plans to continue supporting organizations helping veterans by enduring another SET challenge over Memorial Day weekend next year.
It is time to acknowledge what so many veterans have done to protect our freedom while so many of us live comfortable lives at home. The cost and sacrifice they endured for us should be honored and treasured. To Geoff and to all of our veterans from all the armed forces, thank you and Godspeed.
— V —
---
Visit Mission22.com to learn more or to donate to its veterans treatment programs.
ARTICLE CATEGORIES