A Farm Life for City Folk
By Melanie Cissone | 
Photography by Colleen Duffley
In Bethel, Maine, at the northeastern edge of the White Mountains, vacationing architect Geoff Chick greeted 2019 in the company of his wife and two children while he also ushered in his twenty-third year as a resident of Northwest Florida. The scale is tipped now in the direction of more years on the Emerald Coast than Chick ever lived in his native Massachusetts. And, perhaps unlike any other architect designing along the Scenic Highway 30-A corridor, Chick, his wife, Shawn, and their family have lived in nearly every locale of Walton County, experiencing the geophysical and community variations the stunning terrain and population have to offer. Chick's boyish looks and barely-there Southern accent belie both his forty-five years and his New England upbringing. In as much time as he's been a Floridian, the professional has made an impactful and prolific mark along the Gulf of Mexico's white sandy shores.
So how did a young Bahston-area kid wind up as an architect in the Florida Panhandle?
Seventeen miles west of Boston, the Charles River meanders through the town of South Natick, Massachusetts, where Chick grew up. Without a shadow of a doubt, the future architect was influenced equally by the careers of both his parents. His mother is a retired art teacher, and his father is a retired engineer. Chick gestures to a portrait in pencil of his wife and says, "I was really good at drawing and I knew I wanted to do something with it."
The structure of a full liberal arts curriculum at a boarding high school fostered the burgeoning artist's natural talent. Consistently ranked among the top ten prep schools in the nation, the prestigious Deerfield Academy in western Massachusetts counts among its alumni several Rockefellers, numerous politicians, media and business moguls, royalty, and Geoff Chick. More than a quarter of Deerfield students matriculate to Ivy League colleges, and with admission to Cornell University, Chick was no exception.
At Deerfield, Chick befriended Jason Underwood, a Floridian. Recalling with a warm, broad smile the beginnings of their friendship, Chick says, "We used to call him the swamp rat." It must not have bothered Underwood too much as the pair later became roommates at Cornell.
Underwood's father worked in construction in Fort Walton Beach. By a twist of fate (Underwood's father's firm had been looking for an architect), good timing, and a beneficial school chum connection, Chick graduated from Cornell's five-year professional program and was hired immediately out of college by Nelson Davis Homes. Without hesitation, the pedigreed twenty-two-year-old relocated to the Sunshine State.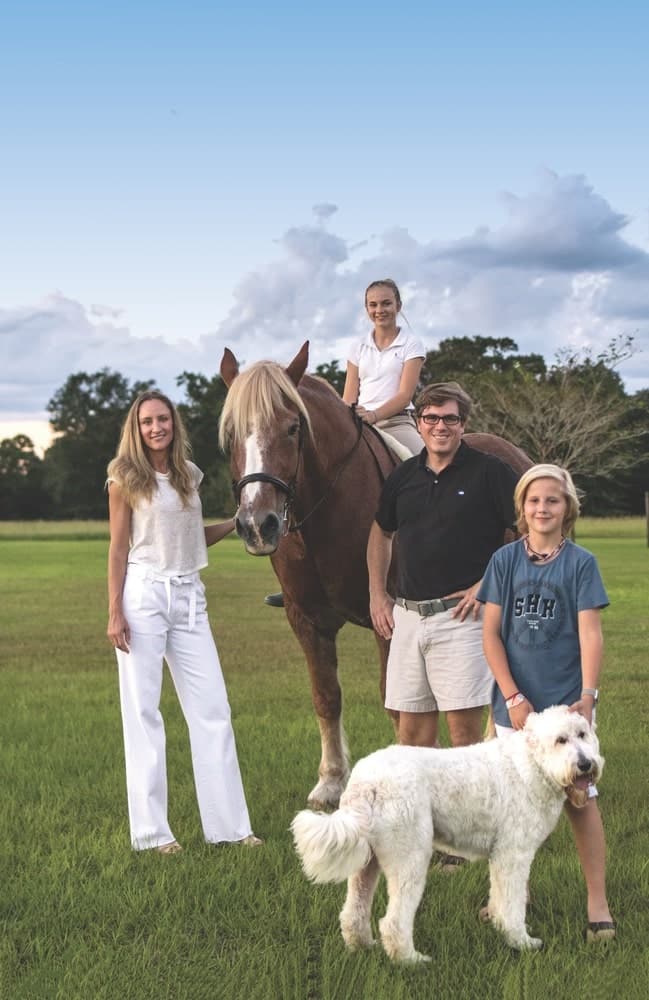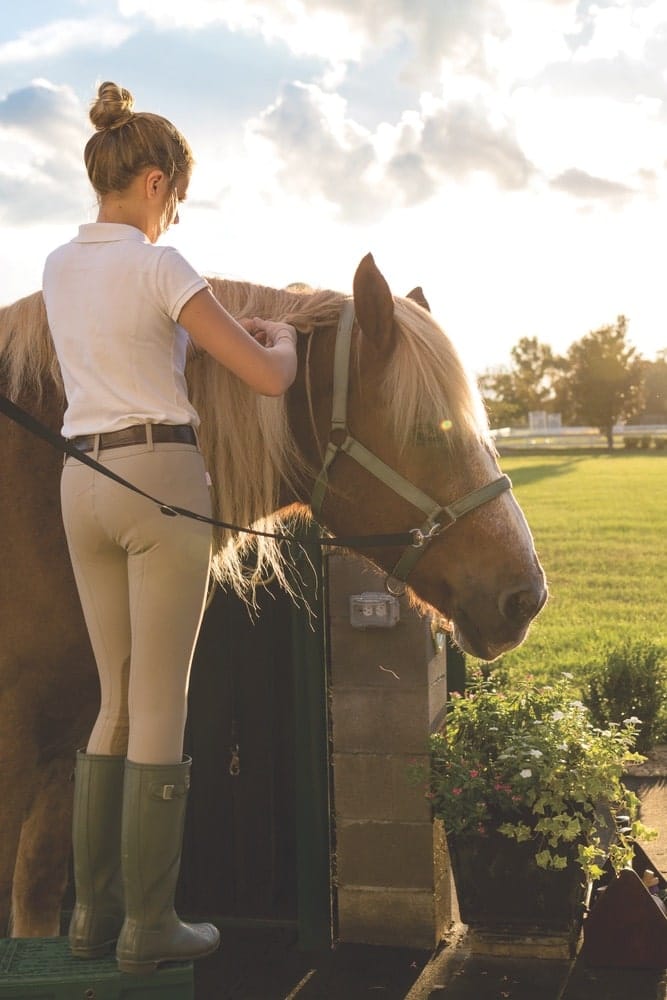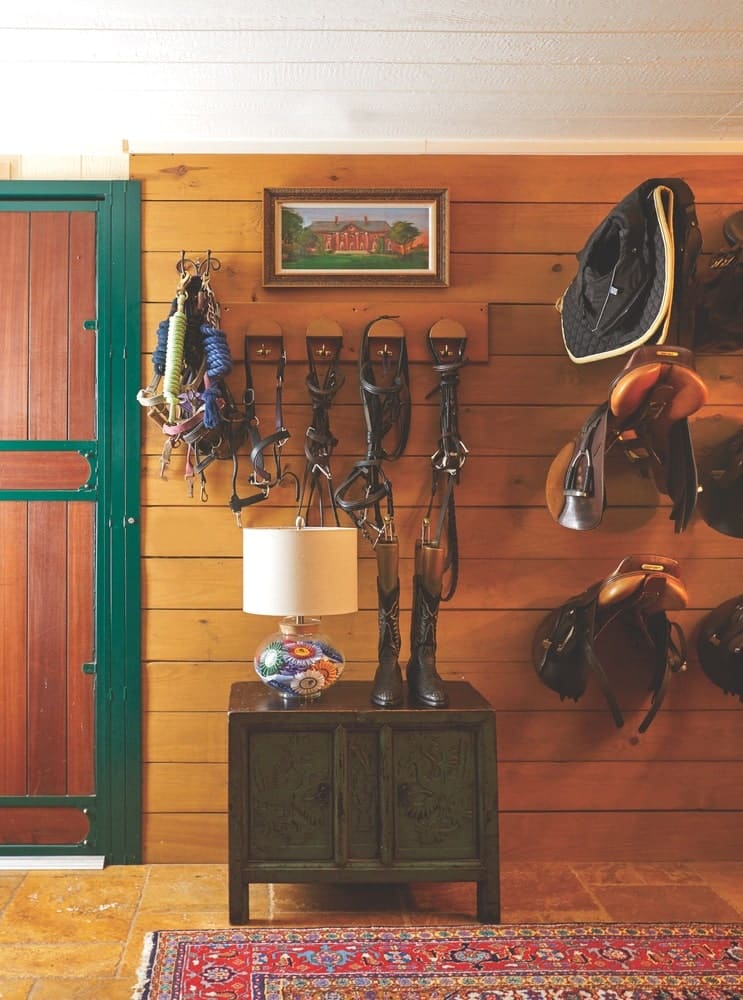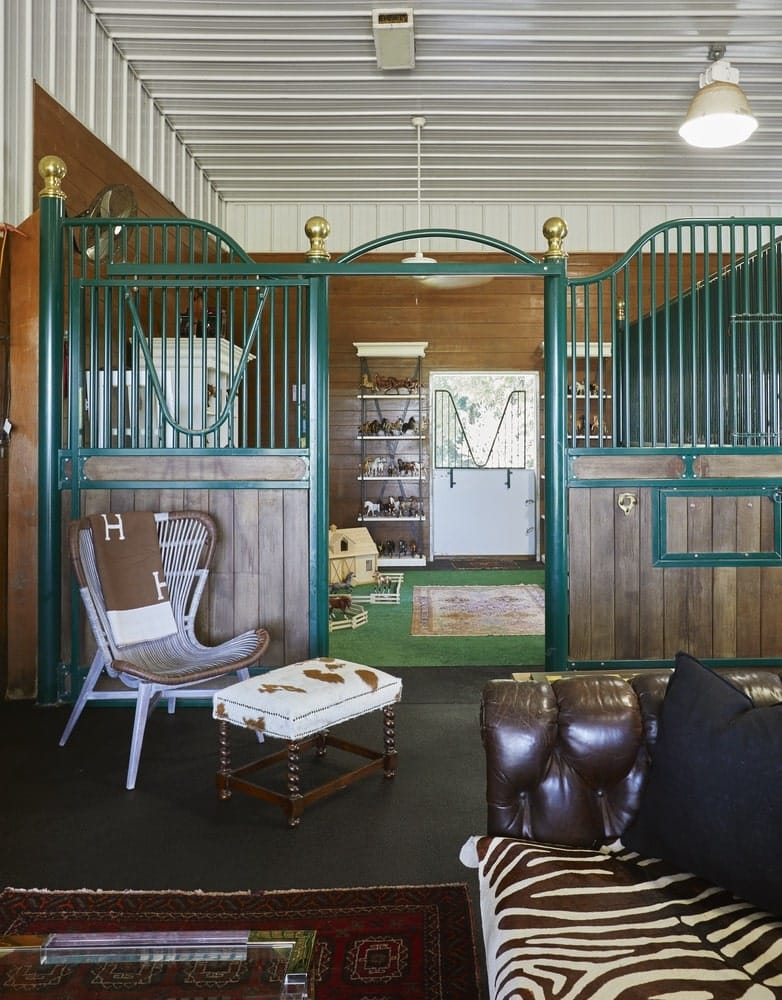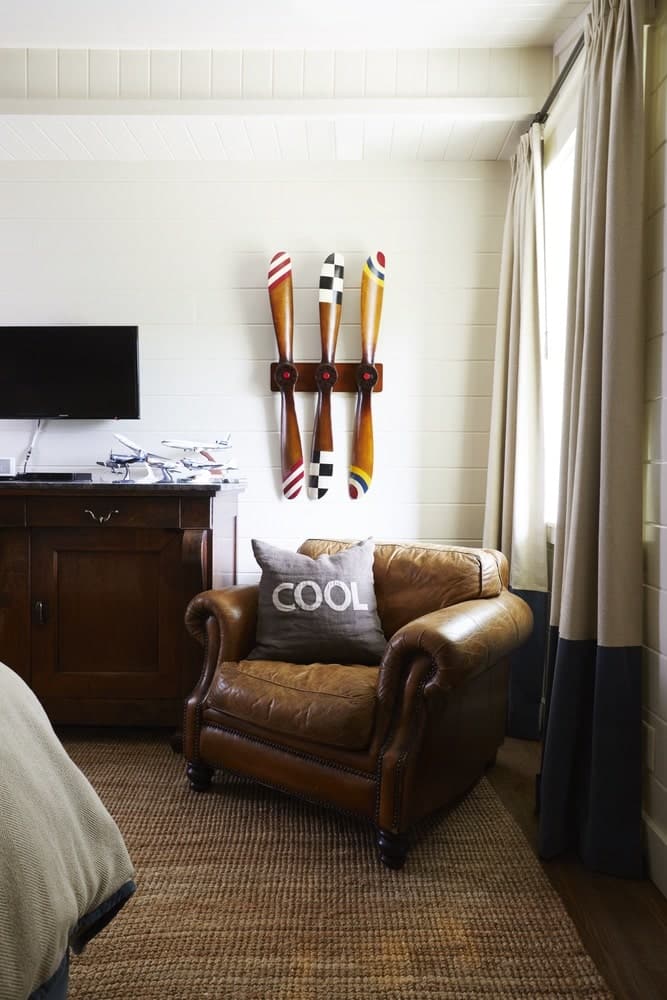 After five years of working for others, Chick opened Geoff Chick & Associates in 2001 at the height of an explosive housing market. In WaterColor, a master-planned community of 1,022 homes and homesites on Scenic Highway 30-A, Chick has designed, he says, at least seventy-five houses. While the majority of his work is along the Gulf, his projects extend from Biloxi to Jacksonville. He has a staff of four and has begun construction of a new commercial building on LaGrange Bayou in Freeport, Florida, where he will relocate his studio on completion.
Chick has been recognized consistently in the community and by his peers in the local chapter of the American Institute of Architecture, AIA Florida Northwest. In 2018 alone, he received the Merit Award of Excellence for New Work and an Honor Award for Service to the Community, which recognizes an AIA member that has made an impact on his or her community through volunteer service (The Chicks give back to the community in many ways, particularly through Grace Rides, a nonprofit organization that offers therapeutic equine activities for people with special needs). VIP Destin Magazine and Houzz have also bestowed awards on Chick's work.
Chick has lived in the coastal 30-A communities of Grayton Beach, Seagrove Beach, WaterColor, and Point Washington, and, for the last four years, he and his family have called a seventy-five-acre horse farm in DeFuniak Springs their home. "New experiences pay off in creativity and the elimination of stress," Chick says about the different moves. Furthermore, he surmises, "Living in houses I didn't design is liberating." His conjecture: "There's no self-criticism when I wake up."
"New experiences pay off in creativity and the elimination of stress," Chick says about the different moves.
Shawn and Geoff had already sold their Point Washington home and were searching for a new place to live when a good friend, Andy McAlexander, founder of the South Walton Artificial Reef Association, called Geoff one day and said, "You need to see this property."
McAlexander was referring to a farm north of the Choctawhatchee Bay. Chick's fourteen-year-old daughter, Chloe, is an avid horsewoman who rides competitively in the hunter, jumper, and dressage categories. With that in mind, Chick replied to his buddy, "Okay, I'll humor you and go see it."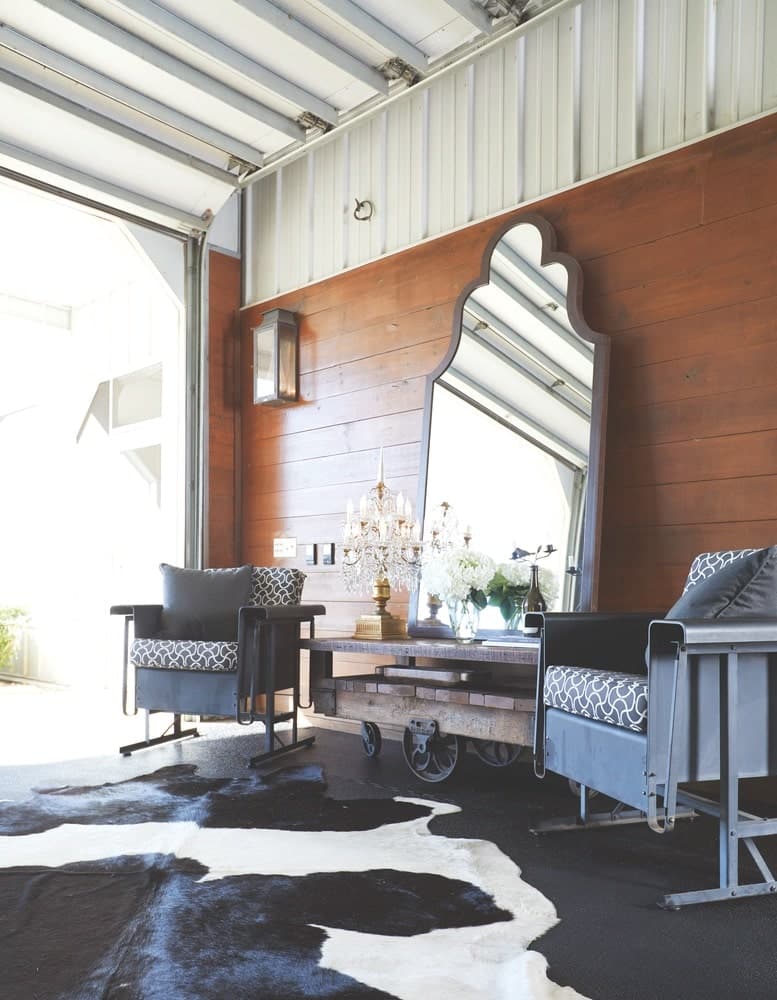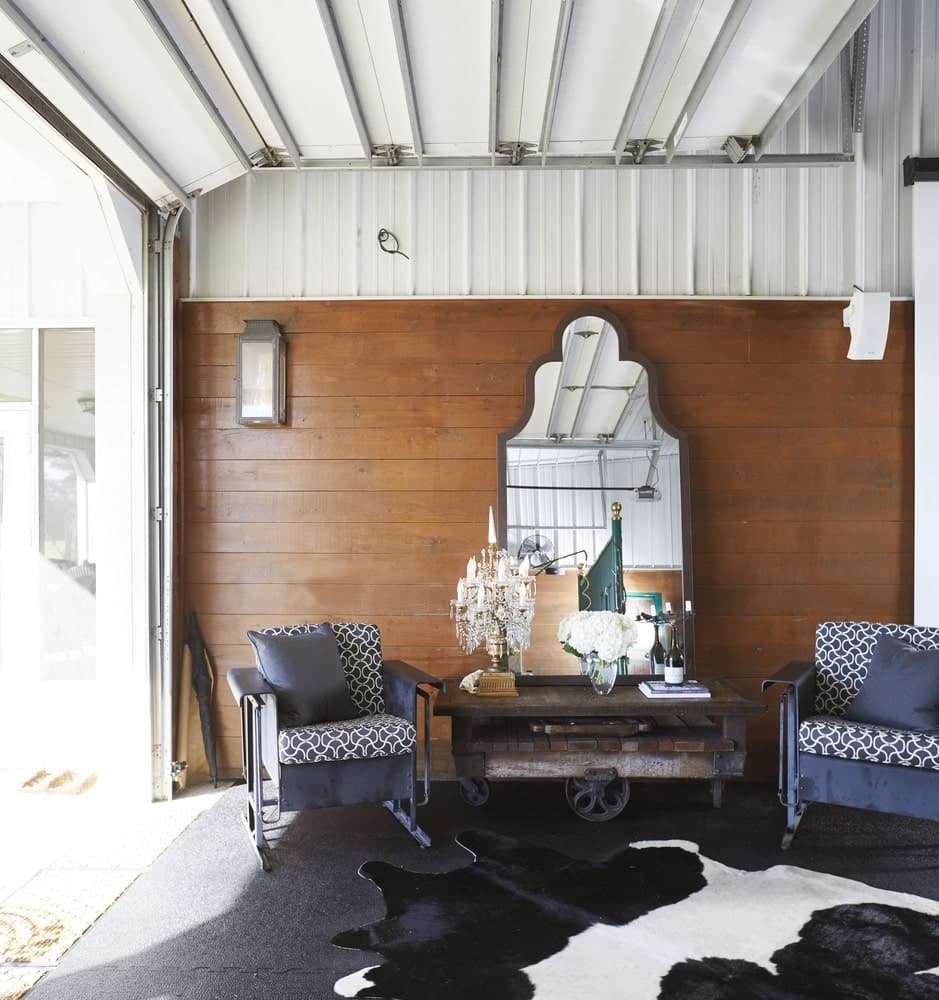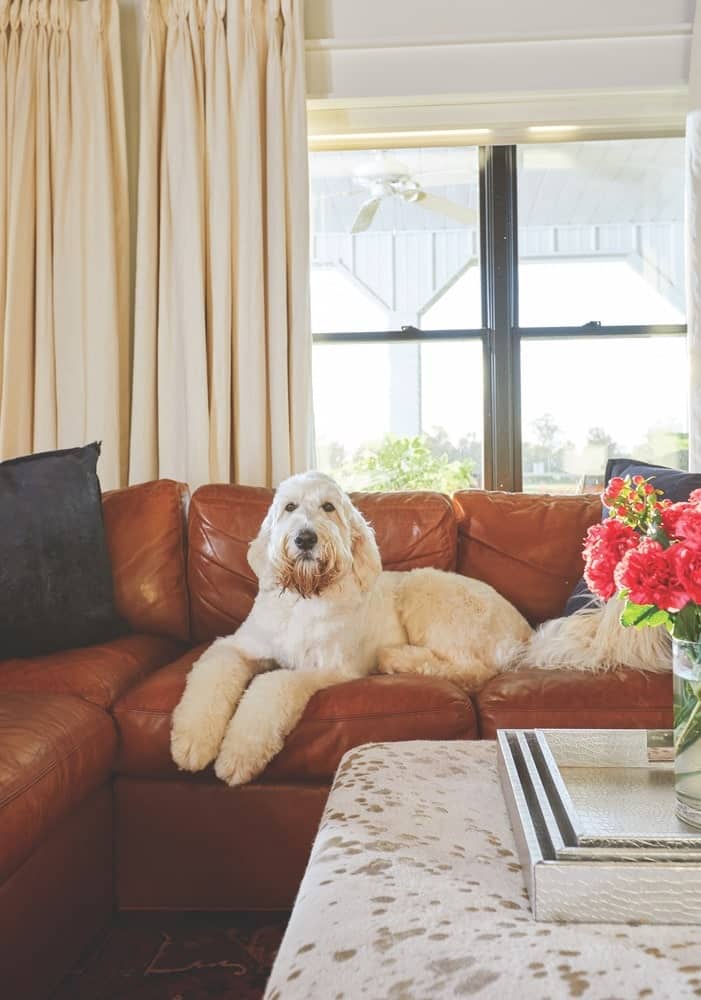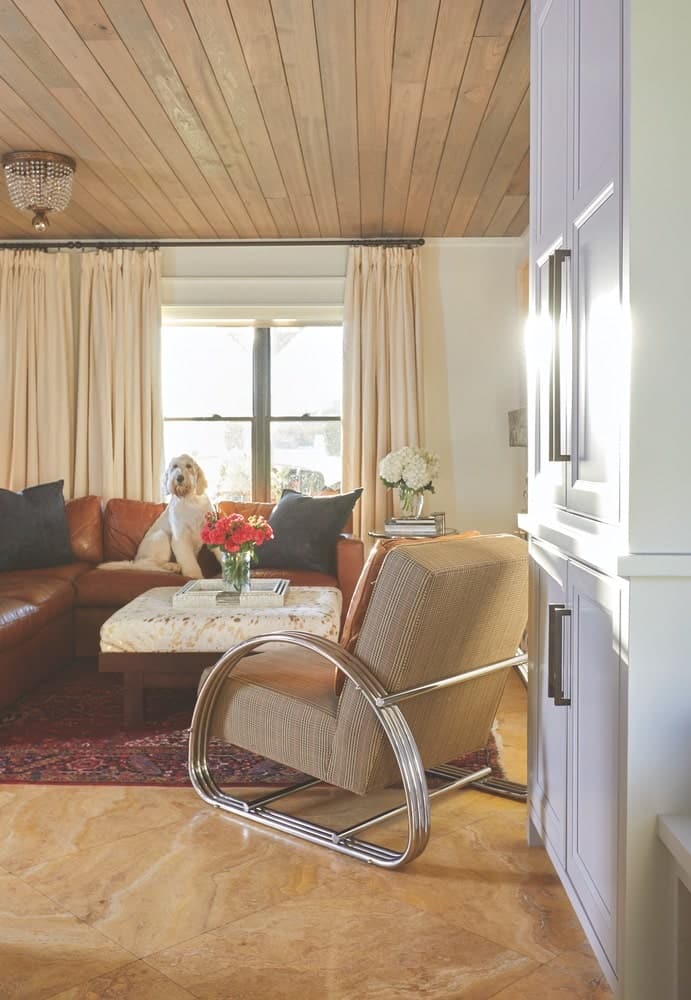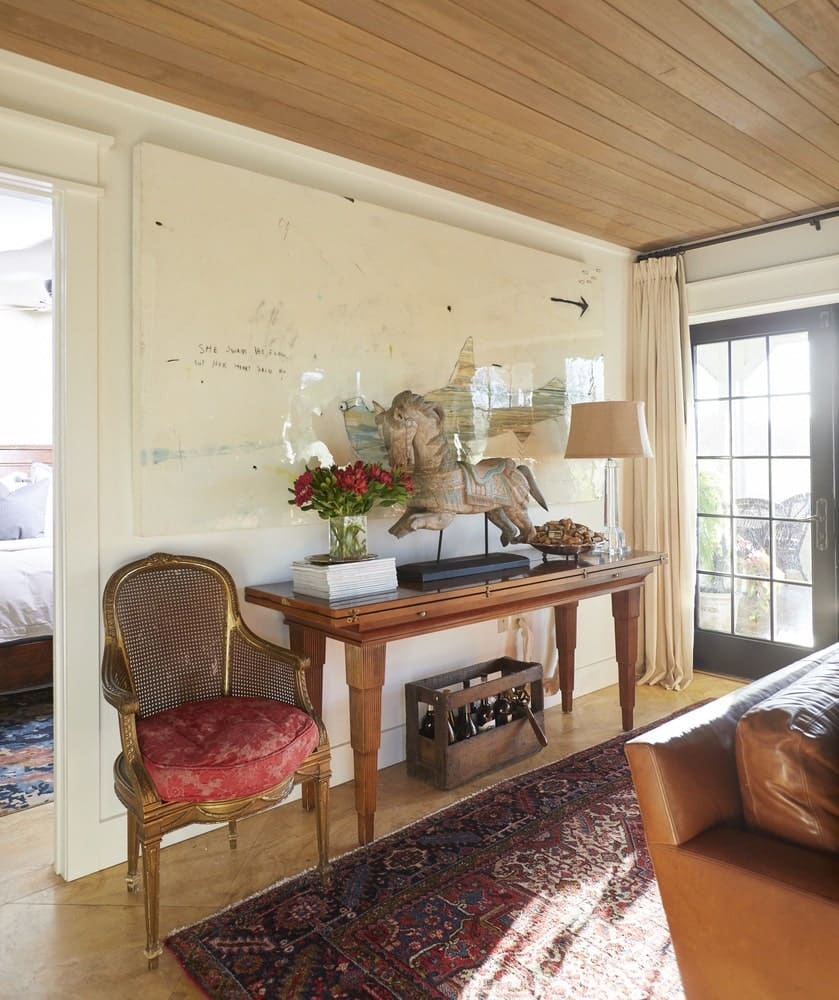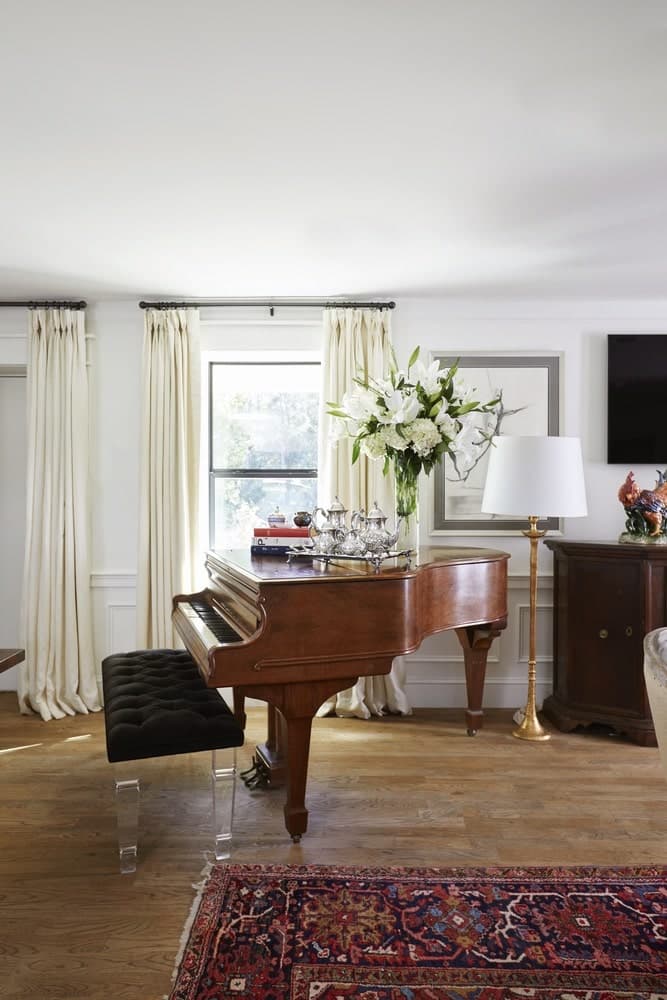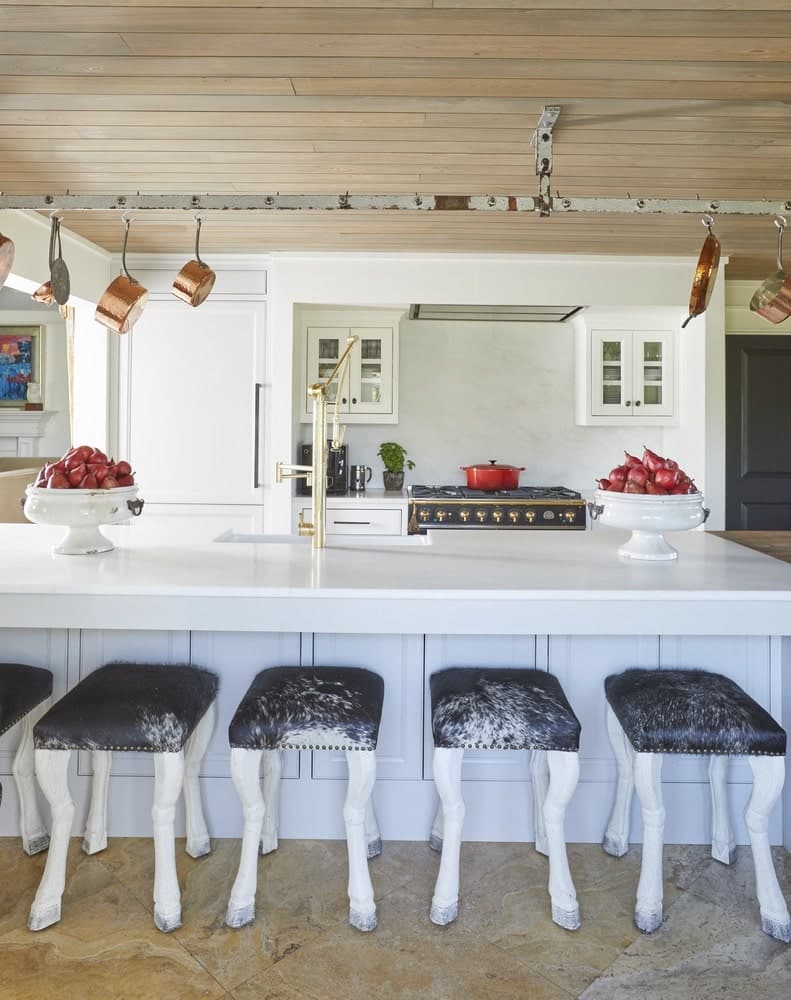 Not knowing what to expect, Chick was awestruck by the enormous field of green and the old-growth trees scattered along the winding gravel driveway approaching a large white barn. He says, "The land is breathtaking. I also loved the simplicity and purity of the barn." The couple's first visit to the farm was made even more magical by the appearance of a rainbow over the whole scene. It clinched the deal.
Making a move to DeFuniak Springs from the beach and bayside activities of South Walton required a leap of faith. So, while retaining their Grayton Beach car beach access permit, the Chicks, who first met at the Red Bar, went for it.
"A personal residence is a test lab. I get to do things I wouldn't ordinarily get to do for a client."
The architect began by bringing order to the prevailing home plan that included stables and a one-bedroom apartment. Remembering his grandmother's carriage house as a fun hangout, Chick converted the barn's stables into whimsical entertainment spaces. There are areas for air hockey, Ms. Pac-Man, and a movie screen where family and friends gather to watch football games, a LEGO room for their eleven-year-old son, Gavin, a Breyer horse collectibles room for Chloe, and, of course, a tack room.
Chick transformed the barn's former second-floor storage loft into three bedrooms. He and Shawn updated the kitchen and, true to his signature style, Geoff added a bump-out at the barn's entrance with an overhang and brackets, reminiscent of train depots like the one in DeFuniak Springs. Architecturally, this element gave the barn a more natural and logical front entrance. It also accommodated new closet spaces. Knocking down the wall between the kitchen and dining room allowed for a keeping room, and the barn's former garage became the home's living room. A remodel of the master suite with personal touches hinting at an equine lifestyle converted the barn into a home well suited for the active family.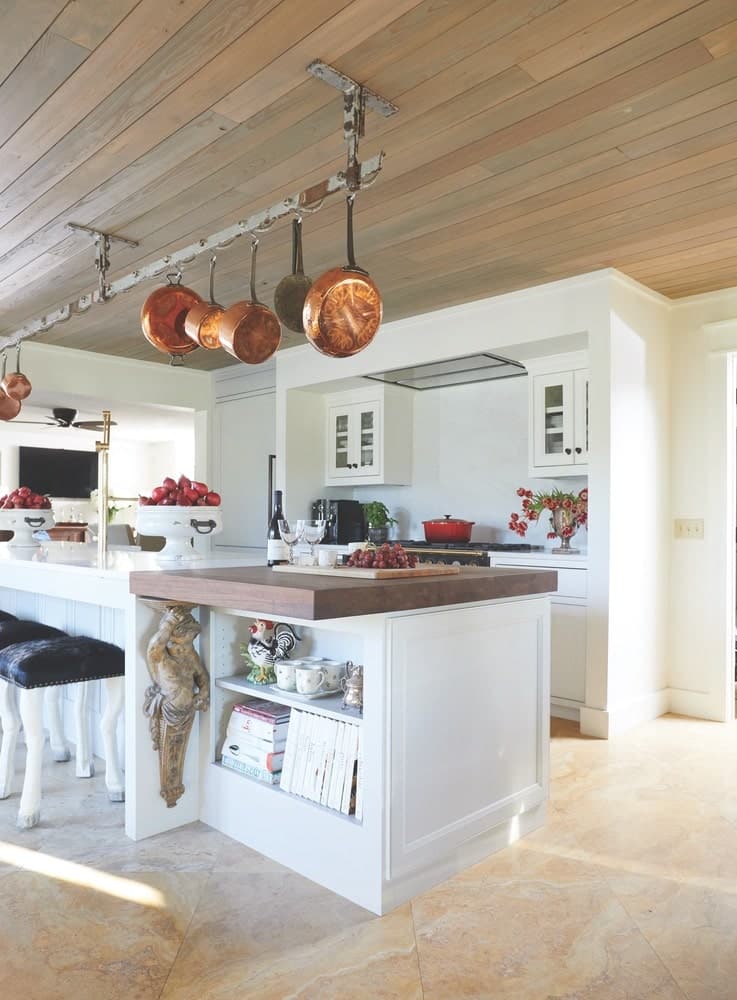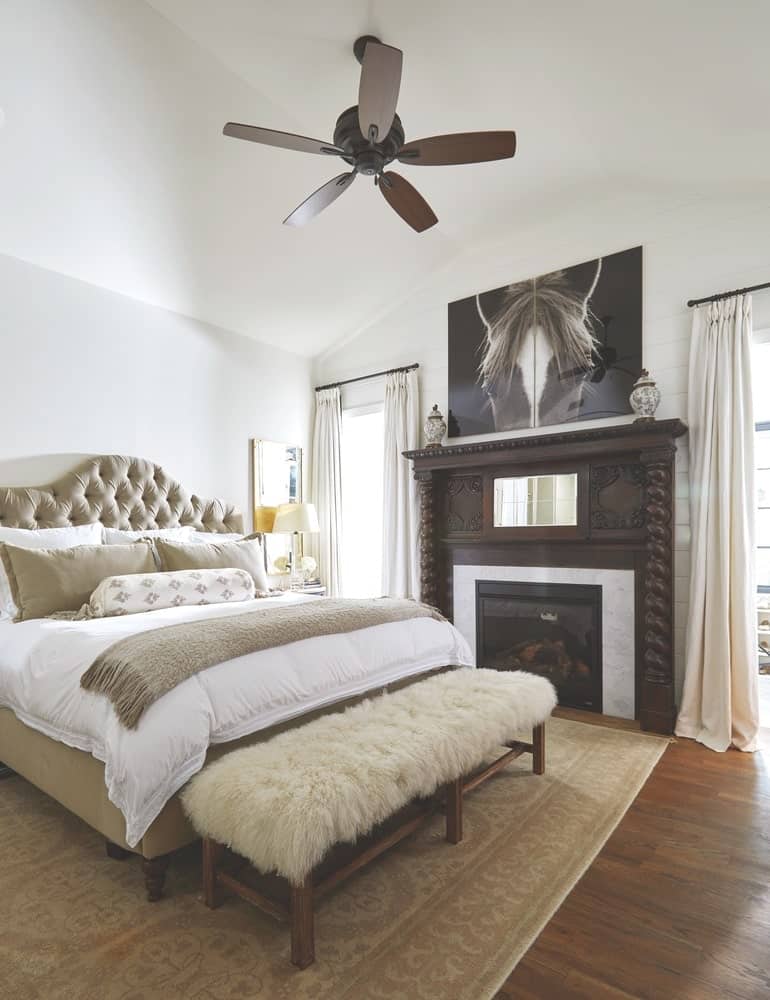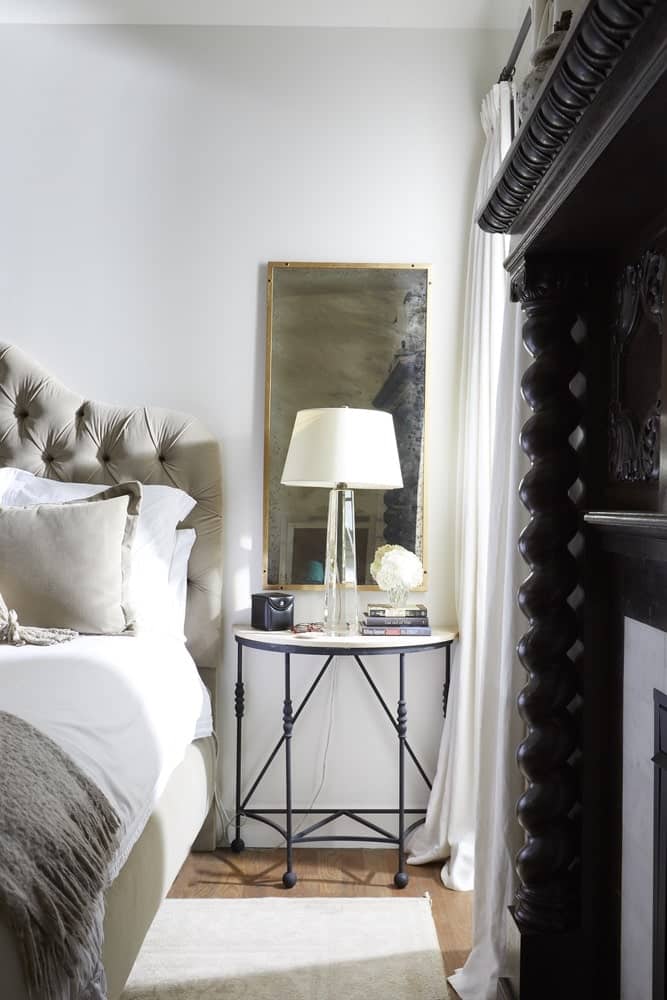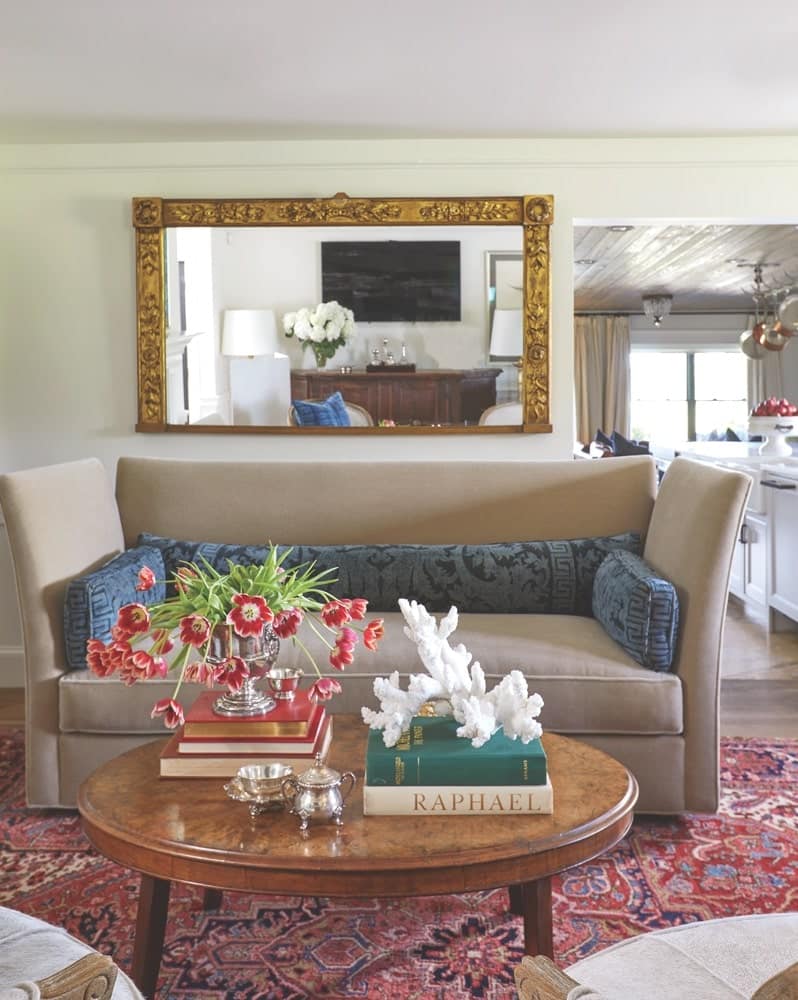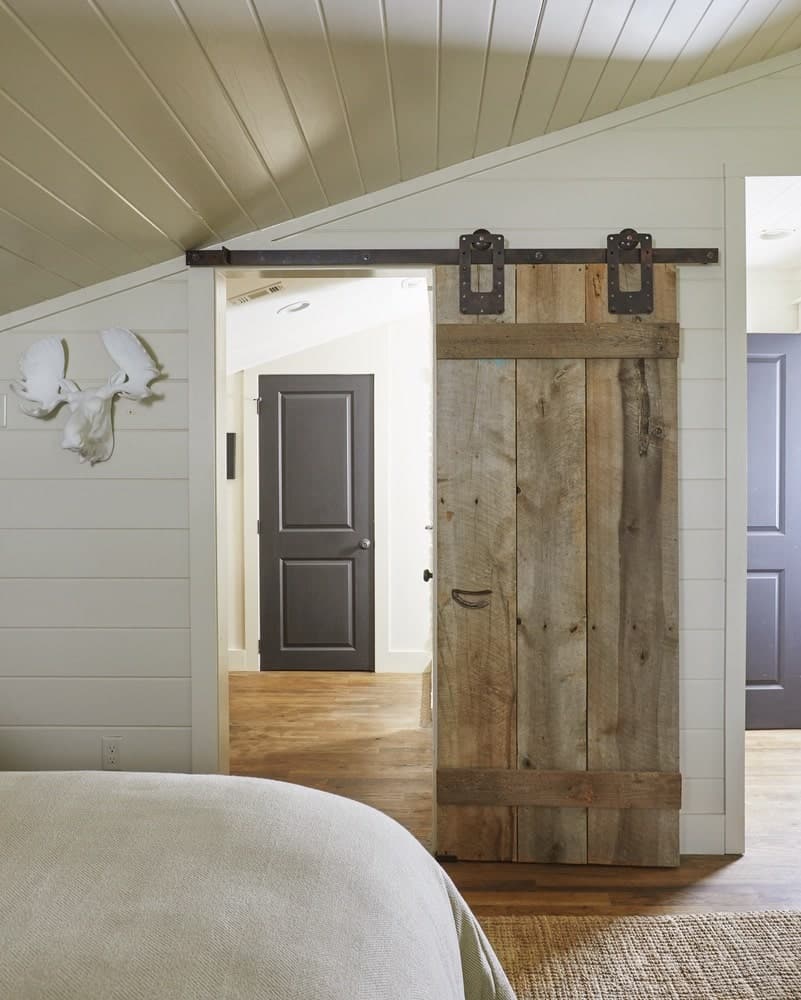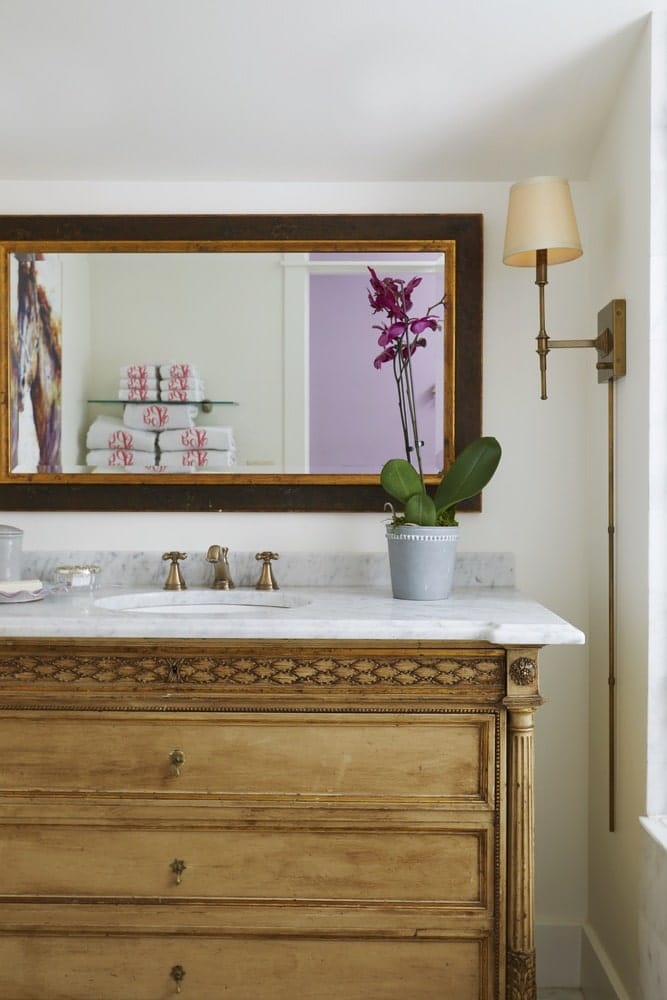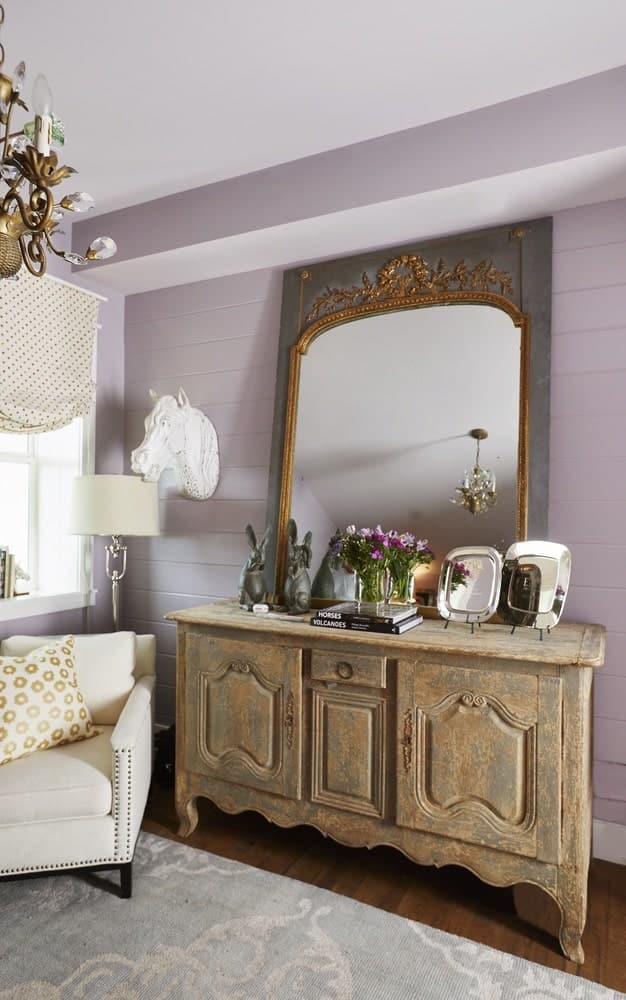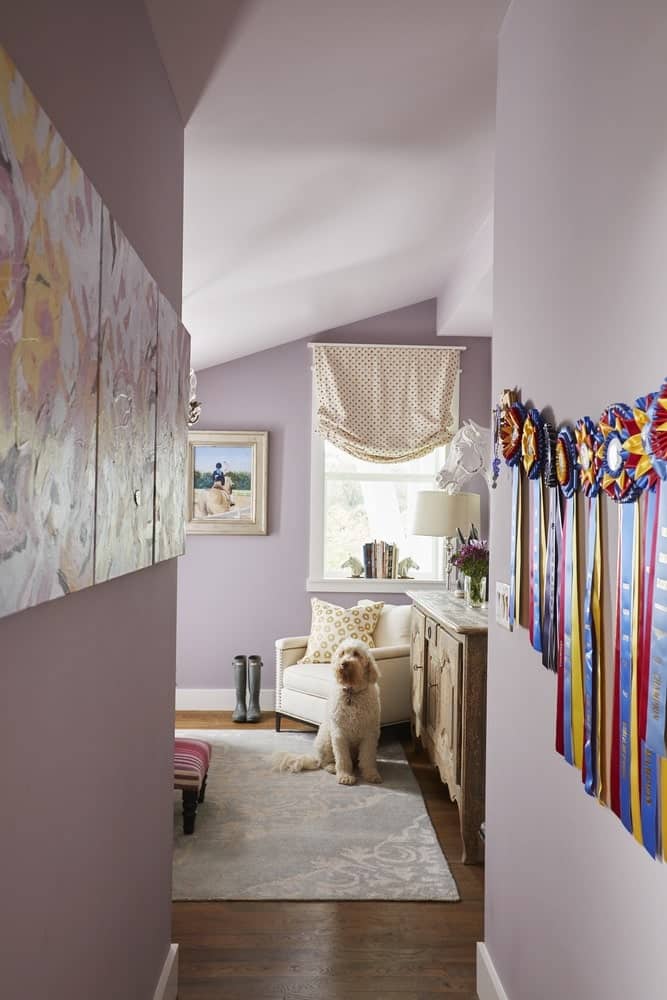 The architect says, "The novelty is that it's all one structure," referring to the stables and the residence. He continues, "A personal residence is a test lab. I get to do things I wouldn't ordinarily get to do for a client."
Committed to the family's North Walton home and the importance of community building, Chick became a member of the board of directors of Main Street DeFuniak Springs. The organization is one of 1,600 neighborhoods or communities nationwide that belong to Main Street America, an association committed to place and to building stronger communities through preservation-based economic development. Currently working to create a DeFuniak Springs merchants association, Chick points out, "Seaside was modeled after DeFuniak Springs."
As genteel as the farm with four horses on it may be, the lifestyle suits the architect and his family. Citing the difference in elevation from Blue Mountain Beach at 64 feet to DeFuniak Springs at 259 feet, Chick compares the commute between his Santa Rosa Beach studio and the family's home to one he'd have if he lived and worked near a big city. He enjoys separating from his work at the end of the day and, on the ride home, feels himself desensitizing from the hustle and bustle of an expanding South Walton. A short forty minutes later, Chick says, "When I get home, I get to hop on a tractor."
— V —
---
Visit GeoffChick.com to see more of the firm's work.
New York City transplant to the Emerald Coast Melanie Cissone has been a freelance writer for twenty years. A patron of the arts, she is inspired by beautiful architecture and design and loves learning about people's backgrounds, especially over a dry Italian red wine.
ARTICLE CATEGORIES