A Recipe for Good Food and Conversation
by Lisa Burwell
Everyone loves a great meal, especially when it's shared with others. Lively conversation, laughter, and camaraderie are essential ingredients (a good Malbec doesn't hurt, either) when breaking bread with friends and family. February 15, 2013 was one such night that I remember fondly. All the stars aligned for VIE's Sea + Farm + Table dinner. It was a magical evening that I still reminisce about, and it is just one example of how lasting memories and bonds are formed when extensive preparation and effort are given to the celebration of life.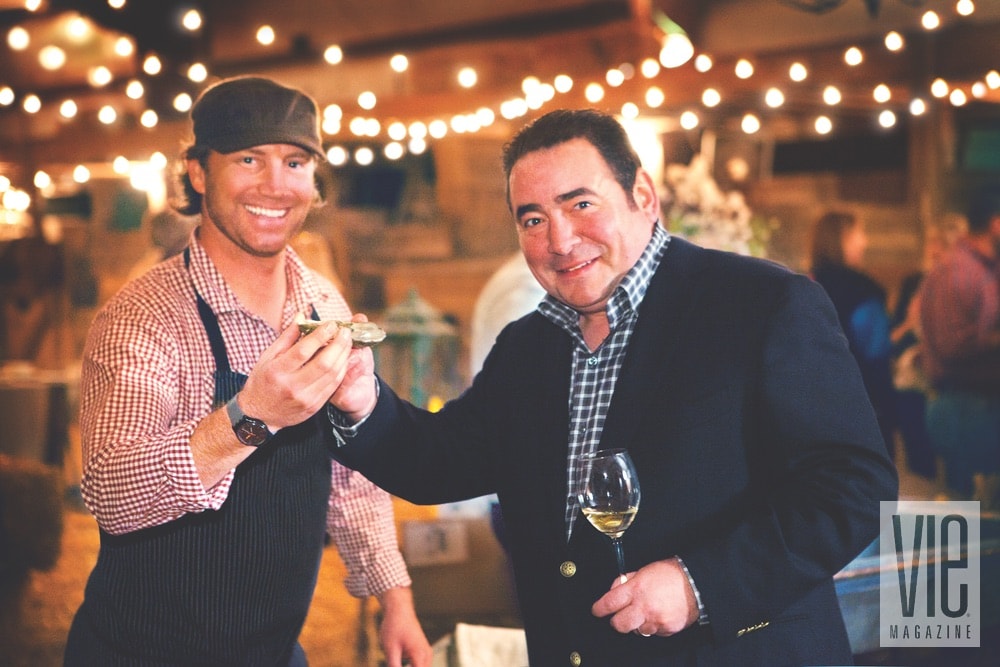 The theme was a rustic Southern family harvest-style dinner. With impassioned ingenuity and determined effort, the unassuming equestrian building at Arnett's Gulfside Farm and Stables in Santa Rosa Beach, Florida, was transformed into a space with a magical ambience and a beautifully appointed harvest table set for forty. Chef Phil McDonald prepared the exquisite menu from a pop-up kitchen. The Dread Clampitt trio serenaded guests who delighted in French 75 cocktails served with Apalachicola oysters, sweet potato puree on toast, and Alligator Point clams. Among the lively and enjoyable people that evening were many from the food and wine industries, including celebrity chef Emeril Lagasse and his wife, Alden, and Bryan and Cindy Krutz, owners of Napa Valley-based Krutz Family Cellars, who donated the wine that night.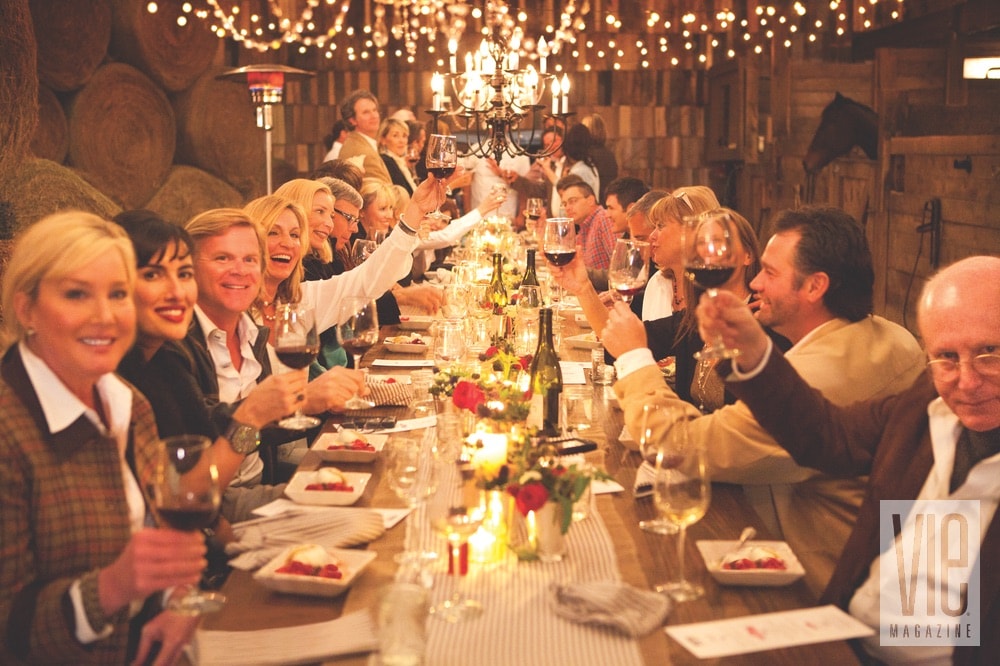 Food is hot. I mean … our society has an insatiable hunger for everything food related. And our quest for it seems to grow exponentially. There is always an abundance of gorgeous coffee-table cookbooks on store bookshelves and online. Amazing new restaurants pepper the country, which, as of 2016, is a direct correlation to America spending more money on eating out than on eating in. And if traveling to Italy, France, Greece, and Spain for a little cultural awakening wasn't enough, the latest craze for destination travel with culinary school vacations has definitely upped the ante. So it comes as no surprise to me that our annual Culinary Issue is one of VIE's most popular every year. In this issue, we have a number of stories on the best-of-the-best restaurants and chefs around the Southeast. It seems no one appreciates good food more than a real Southerner.
Create memories and celebrate life absolutely every chance you get. Even with all its challenges, life is precious, so taking time to stop and enjoy all the goodness that it brings is a blessing!
To Life!

—Lisa Marie
ARTICLE CATEGORIES