The Chapel at Seaside Expands
By Jordan Staggs
A bell tolls. Rising above the treetops, its white tower overlooks a sea of greenery dotted with colorful rooftops. Beyond lies the active Central Square of Seaside, Florida, and the sparkling blue-green Gulf of Mexico. As the bell beckons all to take a moment to find peace or say a quiet prayer, the residents and visitors of Seaside marvel at the architecture that surrounds them in this New Urban community. This year, the Chapel at Seaside's iconic architecture will be getting an outdoor facelift.
The first phase of the Garden of Memories, a new expansion to the Chapel's grounds, is expected to be complete in late 2020. This serene spot is adjacent to the building on its north side and will include a small amphitheater with seating, perfect for those who wish to listen to the Chapel at Seaside's Sunday worship services from outside the building.
This expansion has been years in the making, as Seaside's founders Robert and Daryl Davis graciously donated two parcels of land north of the Chapel almost two decades ago with the possibility for creating a cemetery.
"Many maps of Seaside continue to label the land behind the Chapel as a cemetery," says the Chapel at Seaside board president Gerald Meinecke. "The board of directors saw an opportunity to use the land behind the Chapel to provide additional seating. When working with Scott Merrill, the award-winning architect who designed the Chapel, on the development phase of a portion of this land, the idea evolved to create a place for gathering and reflection. The lower tier of the Garden of Memories will be an area where friends and families can share or create stories and memories. The upper tier will be a more somber place with memorial plaques along the north wall, designed for honoring those who loved Seaside and the Chapel but are no longer with us."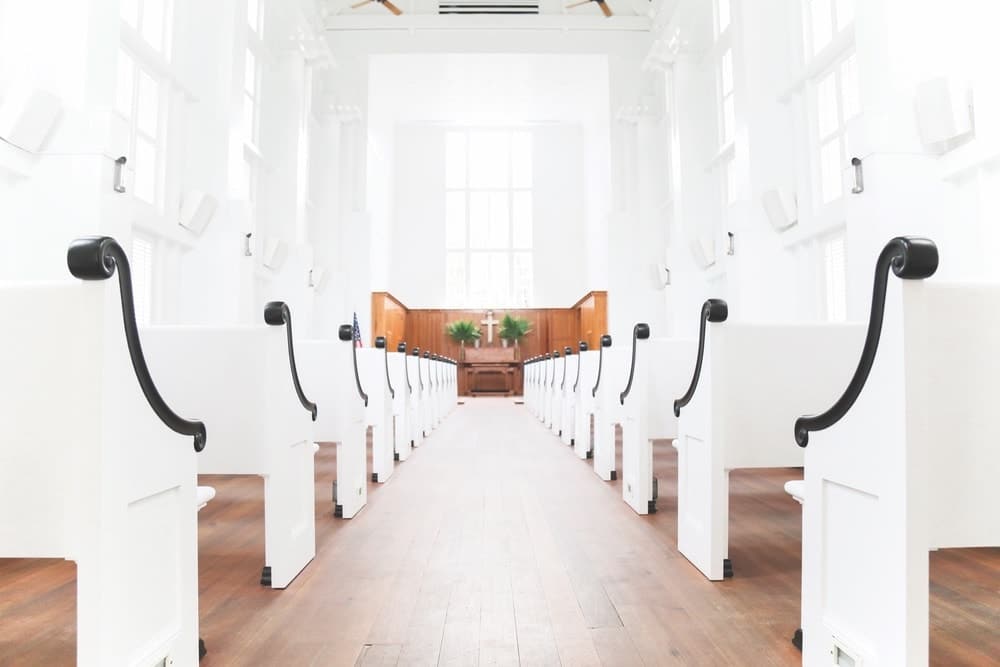 On most Sundays (before the coronavirus pandemic forced the Chapel at Seaside to hold services exclusively online), families gather to listen to the insightful sermons of Pastor Gary Wingo. In accordance with social distancing guidelines and in the best interest of its congregation, the Chapel began hosting livestream-only services broadcast on Facebook and their newly redesigned website. "When we first began having online services only (we had already been livestreaming for a while), I needed to adjust speaking only to a camera," Pastor Wingo says. "Soon, as we all adjusted, we began to realize that we were reaching far more people with the Good News of Jesus Christ. It became an honor and a joy to speak grace and truth online in a way others might benefit from. I've relearned that the Lord God utilizes social media—indeed various tools—to proclaim His Word powerfully. He has encouraged others to safely and prudently build deeper relationships in the middle of a pandemic."
Now that the Chapel is hosting in-person services again, outdoor seating is important and a need that the Garden of Memories will help fill when it is completed.
"Soon, as we all adjusted, we began to realize that we were reaching far more people with the Good News of Jesus Christ. It became an honor and a joy to speak grace and truth online in a way others might benefit from."
"Seaside is such an important part of tradition for so many families, not just those who own homes in Seaside and the 30-A area, but also those who visit for one or two weeks each year," Meinecke says. "A surprising number of these families consider the Chapel their church home and Pastor Gary Wingo their spiritual leader. Even during the low tourist season, the Chapel is usually filled to capacity inside on Sundays, with many additional attendees sitting outside on benches or blankets in the grass listening to the service and, afterward, mingling with others over lemonade."
Pastor Wingo adds, "As I think and pray about the goal for the Garden of Memories, I see much more than memories: I see a place that will accomplish numerous objectives."
The Garden of Memories will provide not only additional outdoor seating for Sunday sermons but also a place for the public to meander, sit, or gather to enjoy the serenity of the garden, honor loved ones who have died, and appreciate the unique architecture around Seaside. Meinecke points out that the trellis of the garden's amphitheater was designed to be perfectly in line with the larger Seaside Amphitheater in Central Square as a smaller mirror image.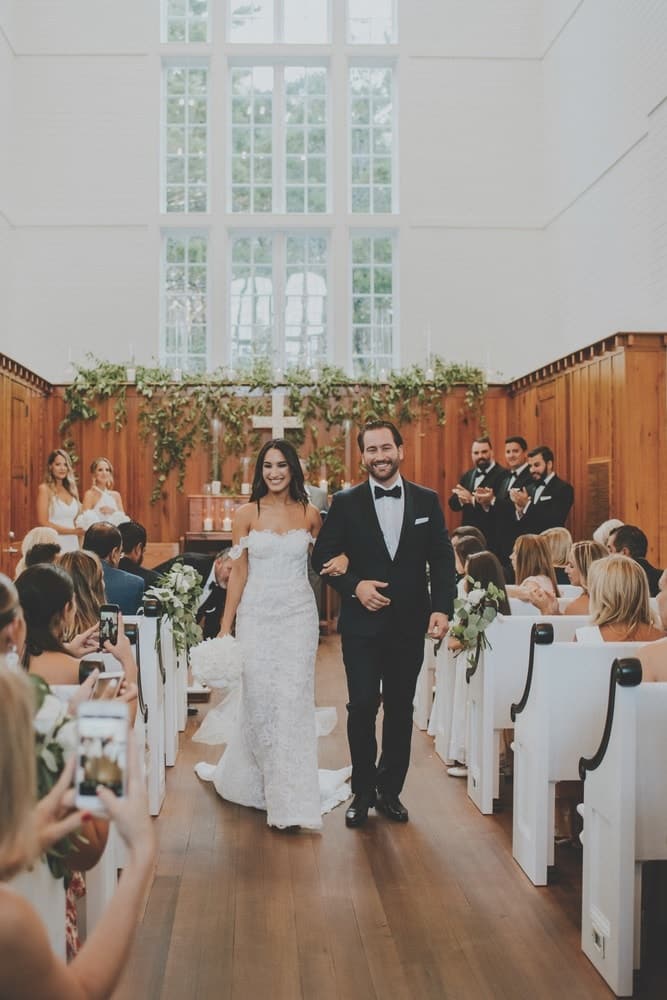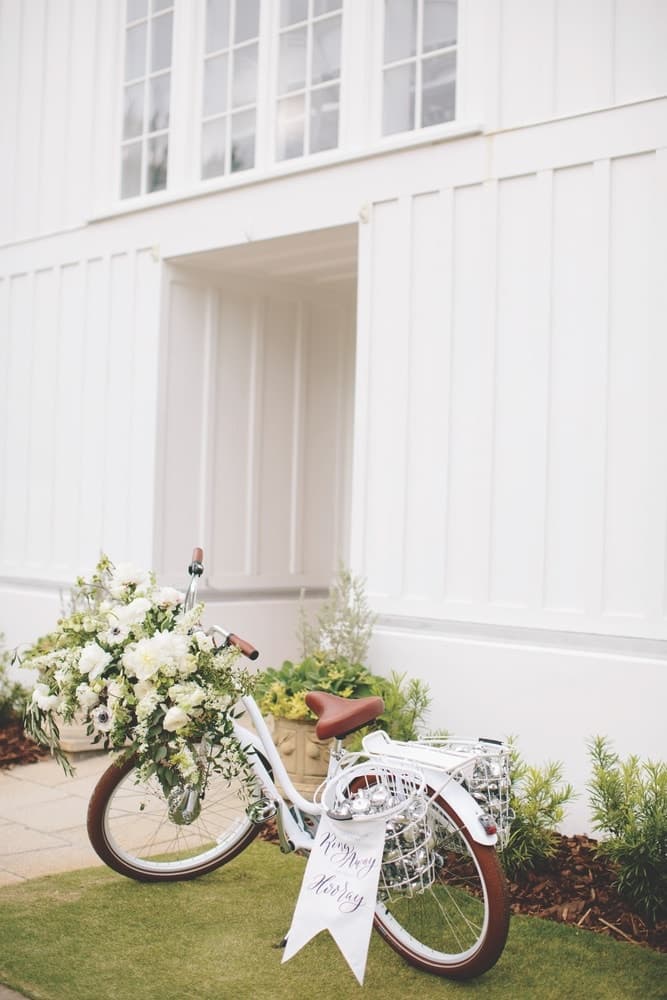 In the first phase of development, 125 memorial plaques will be available for sale. They are expected to be available in September of this year.
"I believe folks who have a past legacy with Seaside might purchase a plaque, as might people who love what the Chapel stands for," says Pastor Wingo. "Others might wish to put up a plaque as a reminder of relationships developed in Seaside and involvement with the Fellowship of Christ at the Chapel. Who knows, maybe couples who have been married or had vows renewed at the Chapel would like a plaque as well!"
"Proceeds from the sale of plaques will be used by the Chapel to offset construction costs for the Garden of Memories and to provide assurance that the Chapel can continue its missional outreach, which today supports local nonprofits and responds to catastrophic events that affect those who make Seaside a special place," says Meinecke. "For example, immediately after Hurricane Michael and in the time since, the Chapel has provided over $400,000 to people and churches affected. The Chapel still donates to those relief efforts today. More recently, the Chapel provided over $600,000 to nearly three hundred people from over thirty Seaside businesses and nonprofits affected by COVID-19 shutdowns. Led by $150,000 from the Robert Davis Family Foundation and Micah Davis, over one hundred donations came from Seaside homeowners. Another one hundred plus donations came from the many friends and attendees of the Chapel. The heartfelt gratitude conveyed by the workers in many thank-you notes reinforced how critical our financial support was to families."
The Chapel provided over $600,000 to nearly three hundred people from over thirty Seaside businesses and nonprofits affected by COVID-19 shutdowns.
He continues, "No sooner had the COVID-19 campaign concluded than the wildfire occurred just eight miles eastward, and more than thirty homes were destroyed. Again, the Chapel responded to provide financial support to employees of Seaside who were affected. Now, the Chapel continues fund-raising to rebuild its coffers so we can respond similarly if called to do so."
Pastor Wingo says he has been amazed at the generosity of those who have donated to the Chapel's efforts. "The Chapel is a community, a safe environment for folks to hear the life-changing message of Jesus Christ; it is a place where relationships are built, both with the Lord God and with others," he says. "When our community heard many had lost jobs, had dire needs, or, as in the past, lost everything in Hurricane Michael, they responded with hands, hearts, and funding. They shared the heart of Christ, realizing that together we are the hands, feet, flesh, and blood of God Almighty and His Son."
In addition to donations, the Chapel at Seaside's robust philanthropic efforts are boosted by weddings at the Chapel. With its pristine white backdrop and towering windows, the Chapel has become one of the most sought-after venues along Scenic Highway 30-A.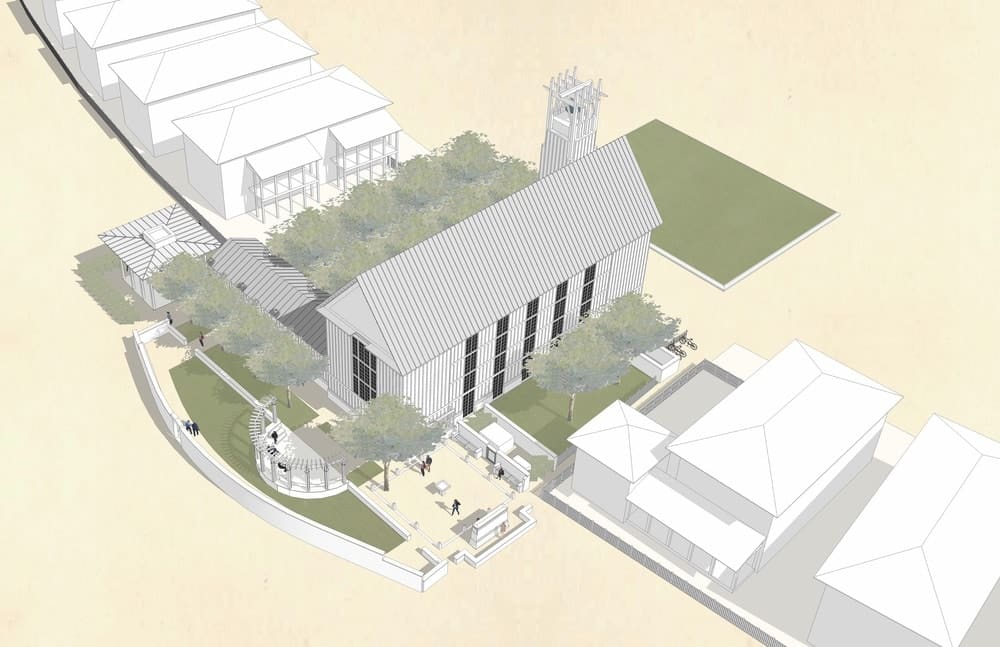 "Weddings in our beautiful Chapel provide significant income, and those funds are redirected into the community," Meinecke shares. "After months of lost income due to COVID-19, weddings have now restarted. The board is focused on creating a foundation that will assure our future ability to properly and respectfully maintain the premises and provide ongoing support to local nonprofits and Seasiders."
Ever expanding its efforts to spread the love of Christ, the Chapel at Seaside has recently partnered with the national youth ministry Young Life to help bring together high school students in South Walton through faith-based activities, retreats, and education programs. Pastor Wingo and his wife, Jan, have been part of the organization for fifteen years. "We have been honored to be part of an amazing task force of people who have great hearts for the spiritual health of students," Pastor Wingo shares. "I long to see teenagers find the love and salvation of Jesus Christ as Jan and I did, along with our two daughters, through the ministry of Young Life." Young Life South Walton director Dan Vander Woude looks forward to expanding the program in the area with the help of the Chapel. They aim to make the experience fun for participants," says Wingo. "The founder of Young Life, Jim Rayburn, said, 'It's a sin to bore kids with the Gospel.' We learned it well! Jesus Christ considered it 'pure joy' to die on the cross for us (Hebrews 12:3). Young Life shares that joy quite well."
Through all of its efforts, the Chapel at Seaside continues to share the love of God, good news, hope, and assistance to its community and beyond.
— V —
---
The Chapel at Seaside has recently reinstated in-person worship services after being closed to the public due to the coronavirus. Locals and visitors can join them for nondenominational services every Sunday or join online at TheChapelatSeaside.com and Facebook.com/SeasideChapel. For more information on weddings at the Chapel and the Garden of Memories, visit the website.
ARTICLE CATEGORIES