By Sallie W. Boyles  |  
Photography by Romona Robbins
The artistry of glassblowing reflects a history dating back to the Phoenicians in 20 B.C. With the fall of the Roman Empire, the Venetian glassmakers, who acquired the process from trading with the Middle East, preserved and enhanced the craft, yet safely guarded their secrets during the Dark Ages. The Renaissance unleashed the science and art of glassblowing, yet the basic techniques are the same as those used to produce the windowpanes and glass containers found in the ancient ruins of Pompeii.
Glassblowing remains a skill that is mastered over time, which is why the Italians, whose families pass down practices from one generation to the next, are known for being among the most technically advanced. "They are glassblowers because they came up through the trade learning each separate task over many years," says Russ Gilbert, a glassblower and owner of Fusion Art Glass in Seaside and Miramar Beach, Florida. "In my opinion, however, the Americans are better artists who will do things that push the envelope."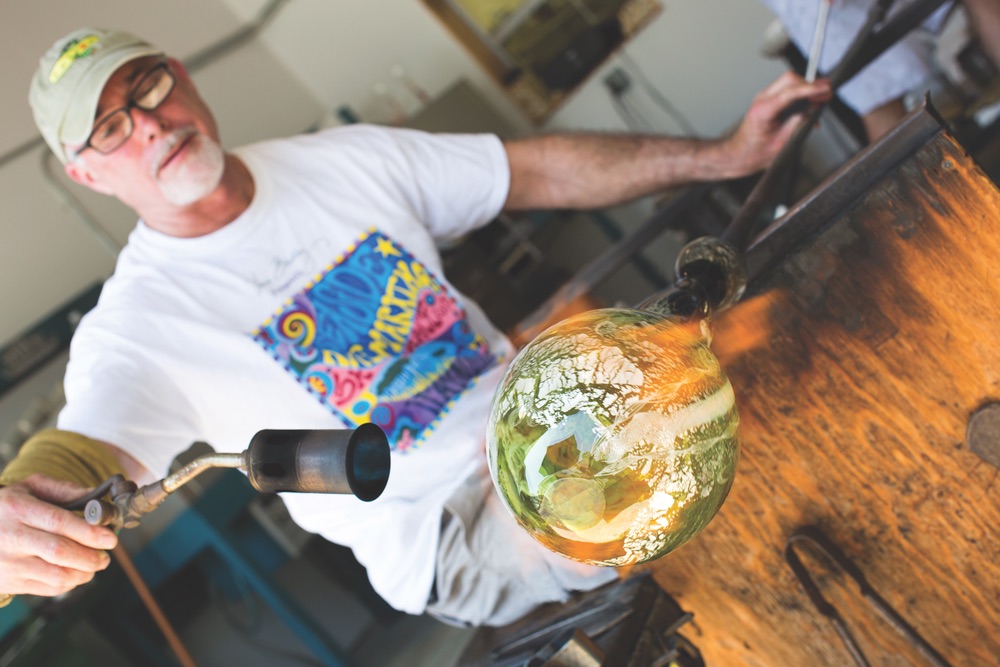 I got hooked and wanted to continue my education in glass to become a better artist. You can be the best artist in the world, but unless you can execute the technique, it's not going to happen.
Gilbert admires the precision of Italian glasswork, for the most part products of furnace work, which entails gathering molten glass on the end of a long blowpipe. The method often requires working with a partner, especially when pieces are large. "It's a carefully choreographed dance," says Gilbert, who relies on his friend Scott Hatton, a retired banker, to assist him. "To master one technique involving furnace work can take twenty years, and after my seven or eight years, I'm still learning. But I'm having fun. It's my golfing and boating all rolled into one hobby."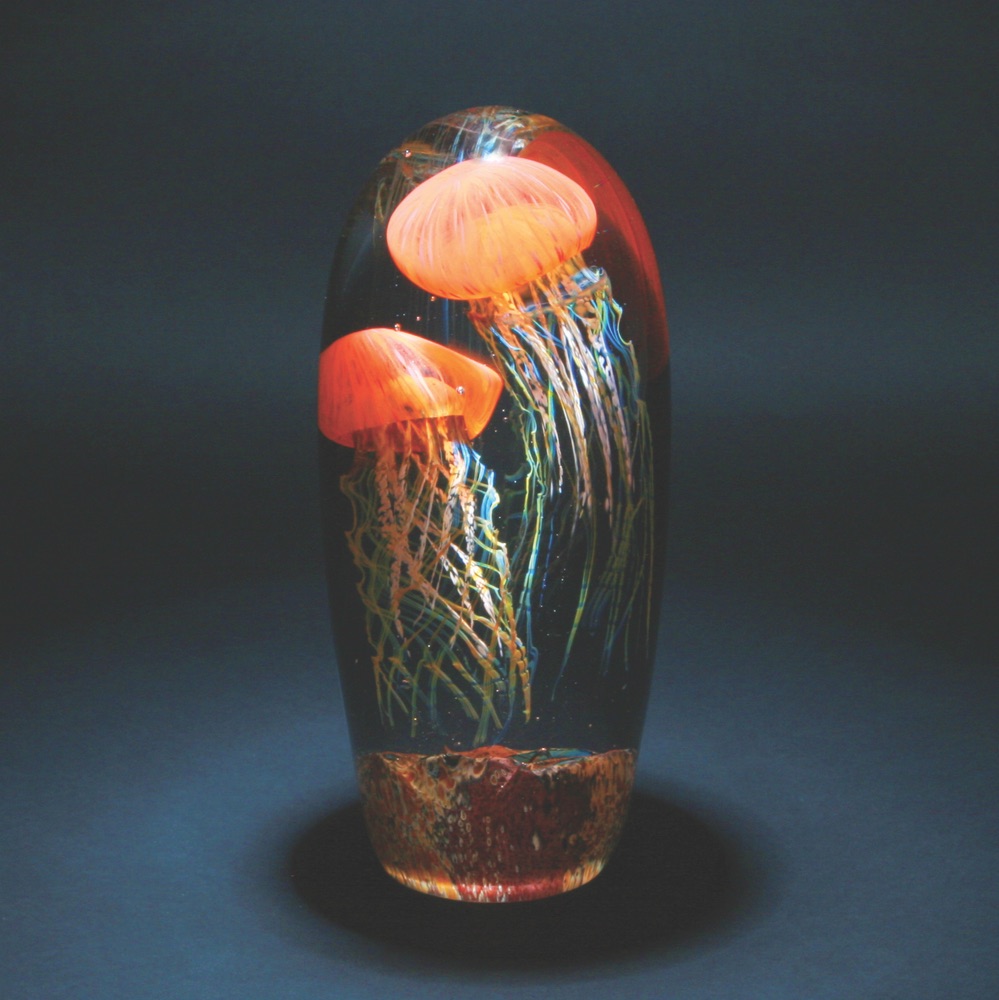 Such a challenging recreation requires practice and patience. According to Gilbert, the best glassblowers accept that about one-third of furnace work will end up as "floor models"—on the floor and in the trash—either from breaking or from not turning out well. Gilbert, nevertheless, is considered a master in the area of lampworking, a different process during which a torch is used to melt the glass. He then blows the molten product and uses tools and hand movements to shape his creations.
To make his signature flowers, as those shown in Dale and Terri Cooney's private WaterSound Beach backyard garden, Gilbert partners with Mac Corley, a retired ironworker who is now a metal artist. "I love incorporating glass with metal," Gilbert says, "and that's what we did with the flowers. Our environment near the coast, however, is rough on metal, so we went with stainless steel for outdoors." The design represents a collaborative effort between Gilbert and Corley. The two also consult closely with clients who commission their work.
Gilbert, like his partner, began his career in heavy industrial construction. "I worked out of a local union that would teach me anything to do my craft," he says, explaining how he became accustomed to using his hands. In fact, he also lived on a working farm about fifty miles north of Panama City, which, in a serendipitous way, led Gilbert to lampworking.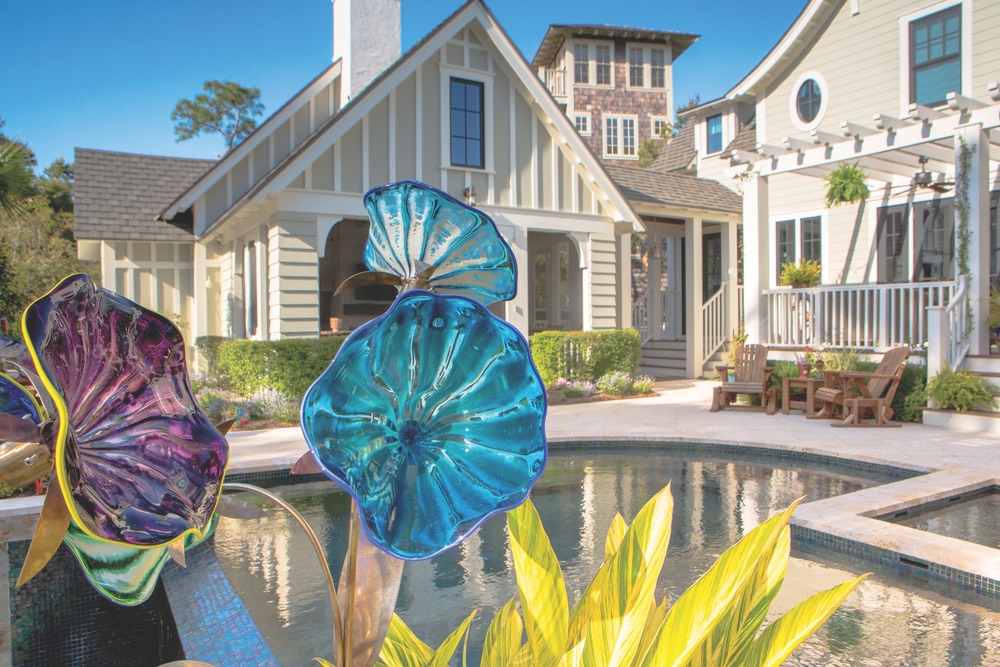 "A fellow who bought the farm next to mine didn't know anything about farming, so he'd come asking me for help," says Gilbert. "Like in any small community, I helped him and we became good friends. When I went by to see him one night, he and his wife were sitting at the table with torches, making little animals. That's when I said, 'Now you have something you could teach me!'"
For several years, Gilbert set up his lampworking in malls, where he would make and sell dolphins, unicorns, ballerinas—pieces one would consider novelty glass. He further participated in workshops offered by the Corning Museum of Glass in Corning, New York. "Corning has one of the most extensive glass museums in the world," says Gilbert. He explains what happened as he acquired techniques: "I got hooked and wanted to continue my education in glass to become a better artist. You can be the best artist in the world, but unless you can execute the technique, it's not going to happen."
While attending workshops, Gilbert joined a community of glassblowers from around the country. "I got to meet all kinds of talented people and began corresponding with some," he says. He also joined the Glass Art Society. "We have a small community of glass artists in the United States, so your reputation is everything." The friendships and trusts that resulted would be priceless in launching Fusion Art Glass, an idea that developed rather spontaneously.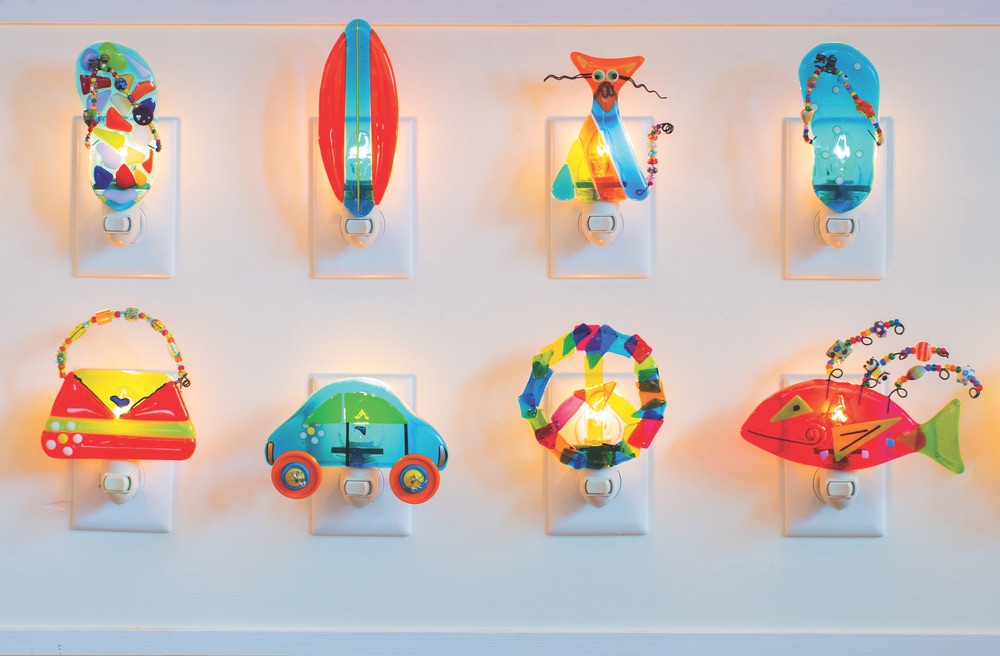 "We were living in Panama City, and my wife and I went to Seaside for dinner to celebrate our anniversary," Gilbert says. Strolling around the shops, he commented to his wife, "If a glass gallery would work anywhere, it would work in Seaside." Gilbert knew that the first strictly glass gallery in the nation had just opened in Carmel, California. Wasting no time, he called the owner of the Carmel gallery to gain some insights, and in the spring of 1996, he opened Fusion Art Glass in Seaside. In 2008, he opened the second gallery at Grand Boulevard in Miramar Beach. "I read somewhere that if you're going to compete with anyone, you should compete with yourself," jokes Gilbert.
For multiple reasons, both locations are thriving. The talented artists represented, of course, are fundamental. As one of them, Gilbert says, "I speak their language; I'm not just some retail guy." He also has an eye for the art. "I'm not just looking for a certain color or size," he explains. "I know quality, what's unique, and if someone could do better." Apart from one Italian, all the 150 to 200 artists are North American. "They are hardworking and some of the happiest people you'd want to meet because they love what they do and are good at it," notes Gilbert.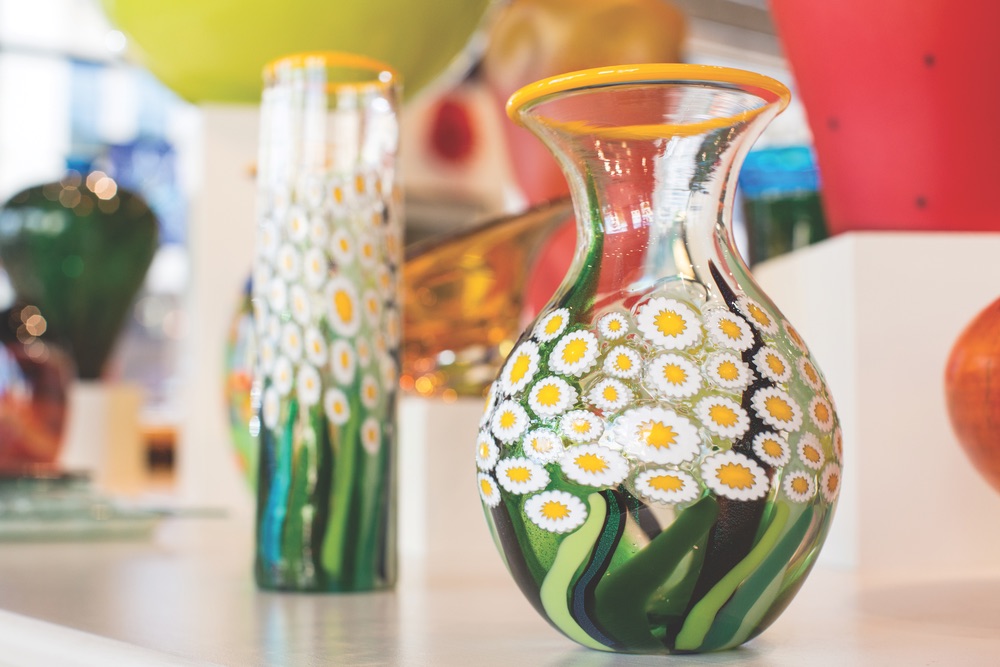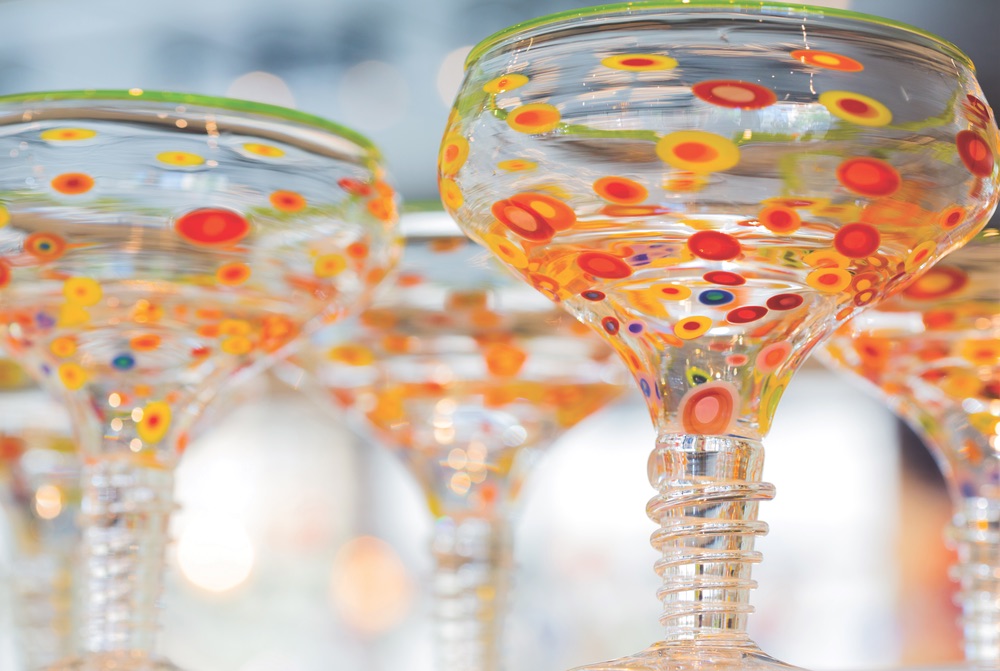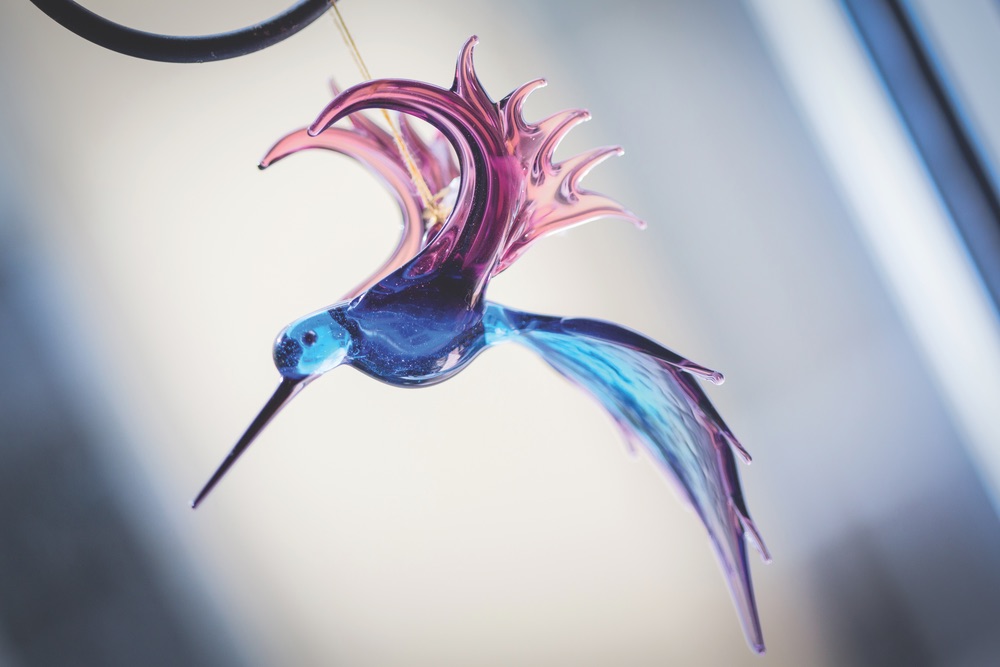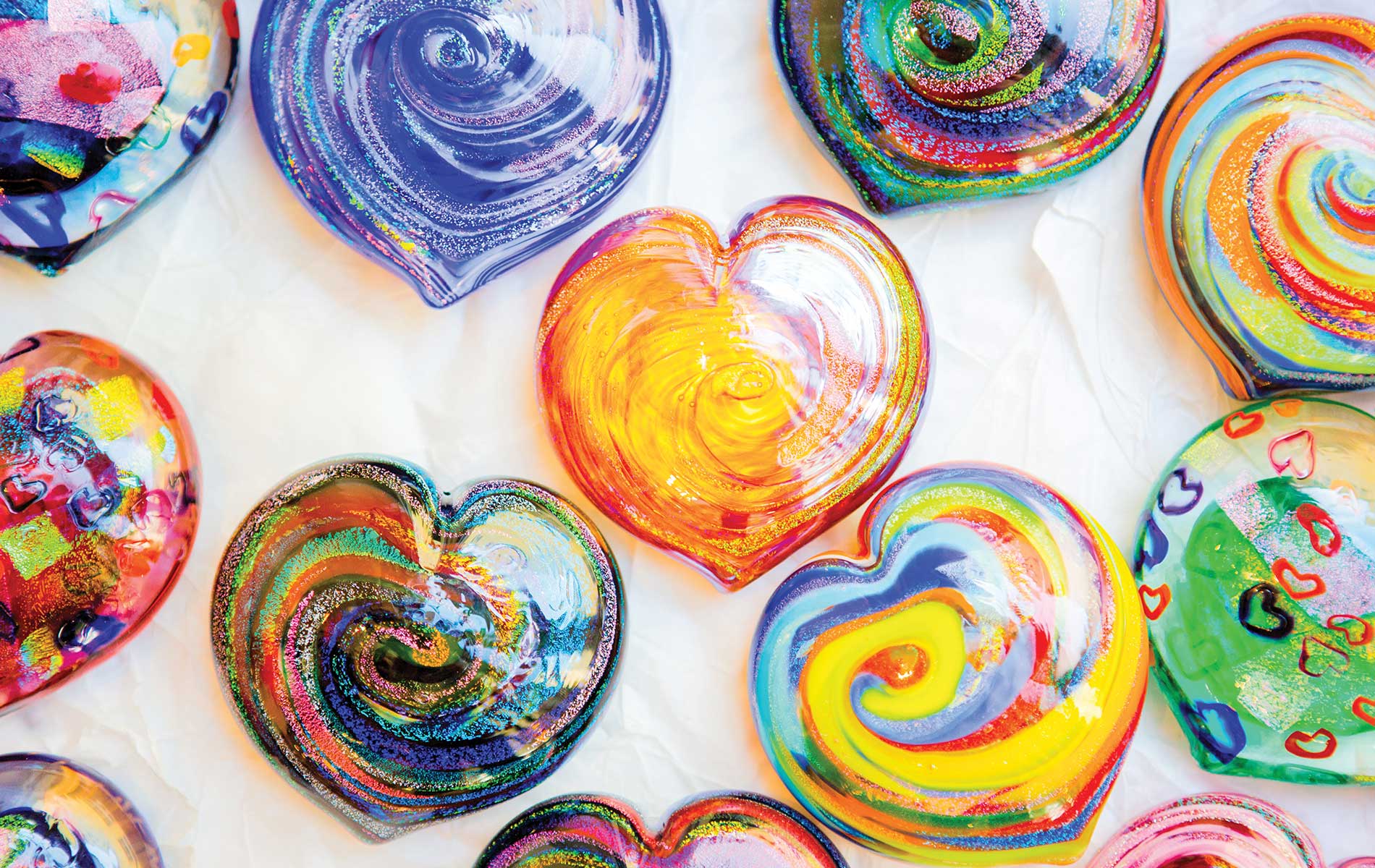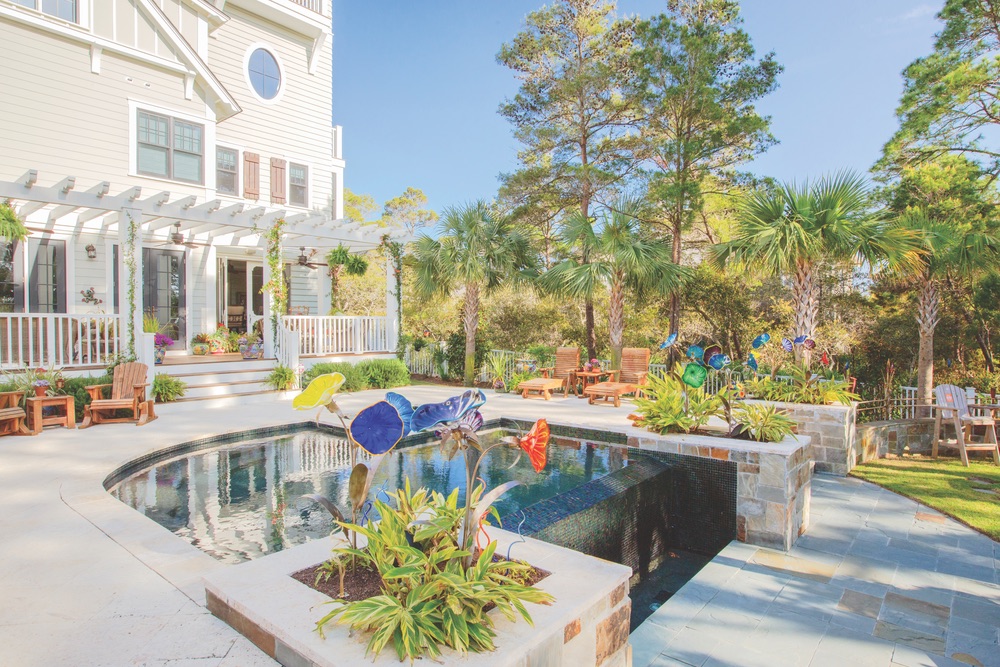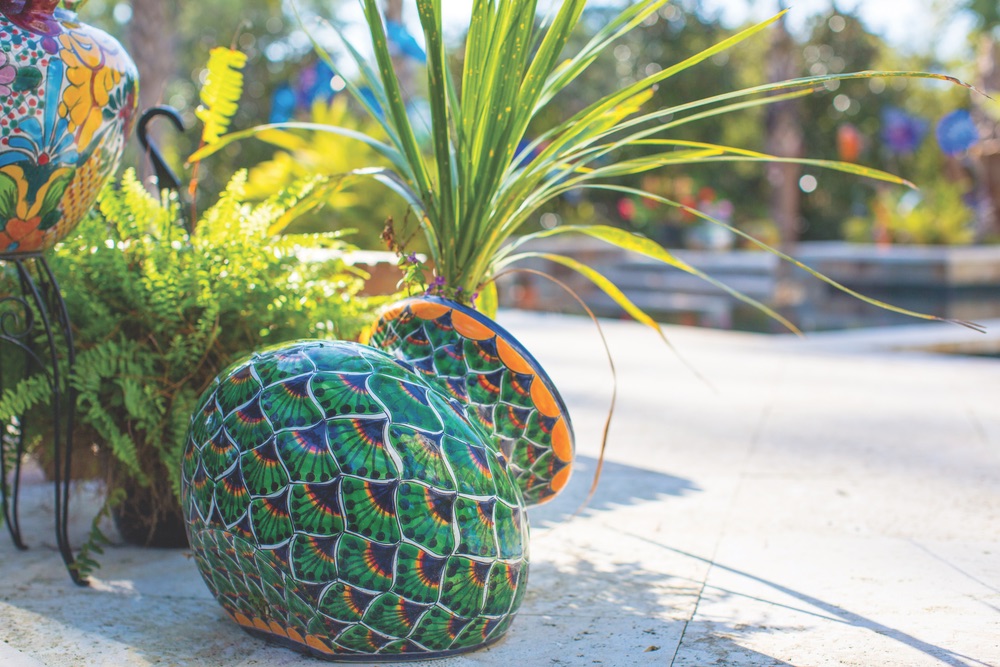 While he believes each artist is noteworthy, Gilbert makes a point of mentioning Cal Breed, one of the country's youngest glassblowers, from North Alabama. "I predict he'll live to be among the most outstanding in the U.S.," he says. Another is Richard Satava, a sought-after artist who has been with Fusion Art Glass since the beginning.
Interestingly, Gilbert buys approximately 90 percent of his merchandise up front, a practice, he says, ensures access to the finest pieces. Therefore, while the volume on hand fluctuates according to seasonal needs, the inventory remains fresh and well balanced with price points and types of work. The gallery also facilitates commissioned projects.
Prices range from just under twenty dollars for certain jewelry items to thousands of dollars for significant pieces. "It can be expensive," says Gilbert, "but this is American craftwork; it's not highfalutin'."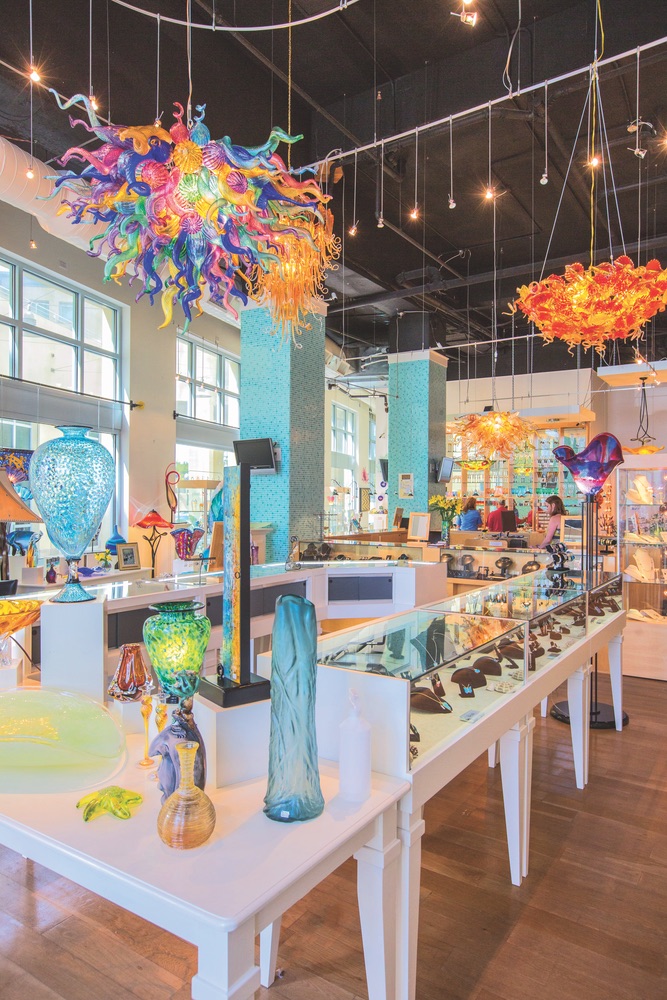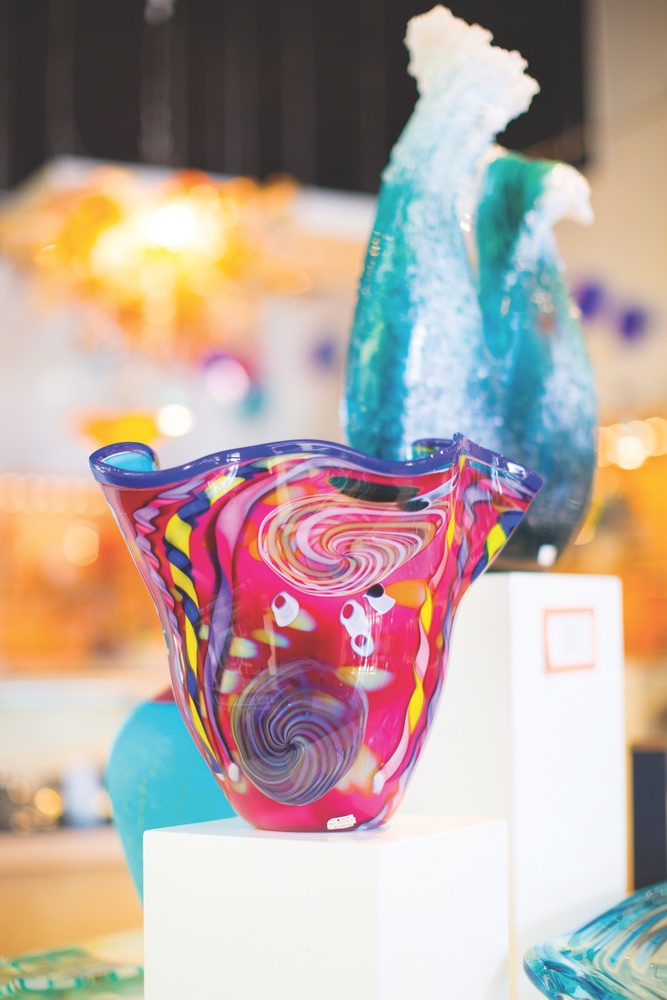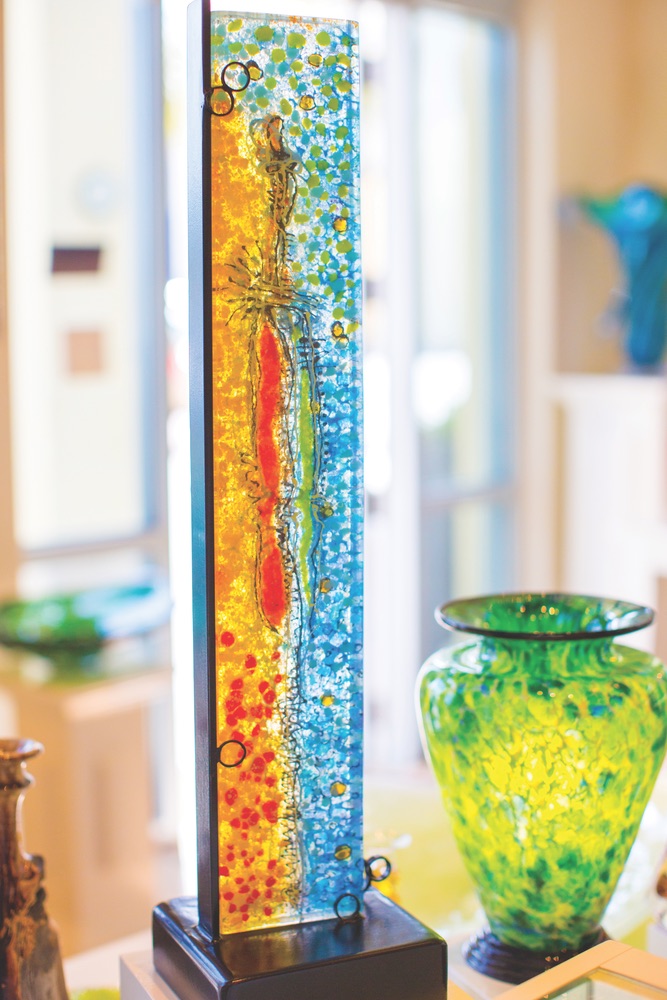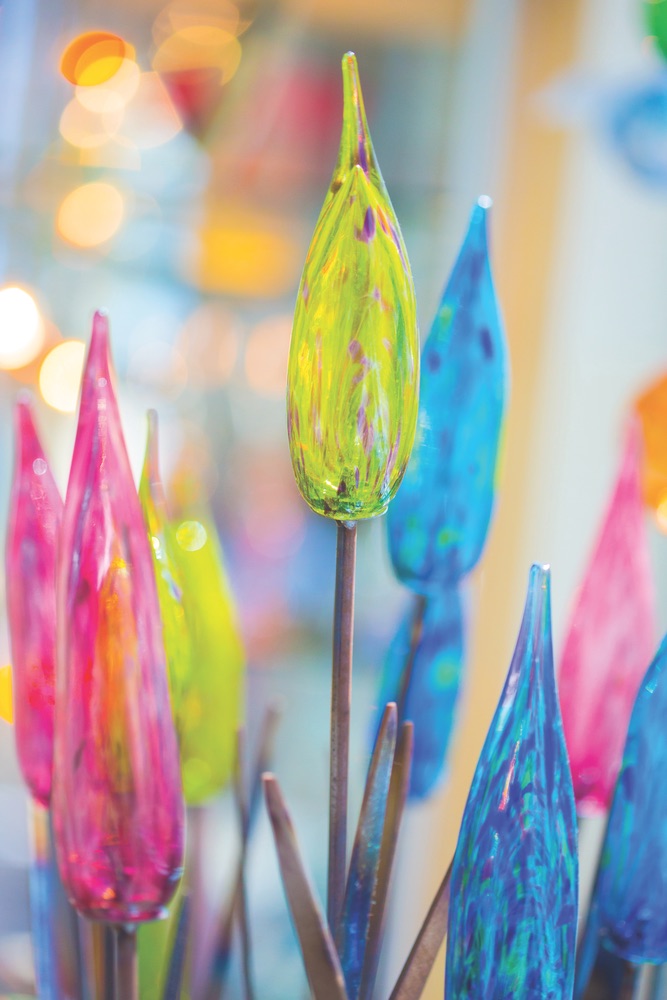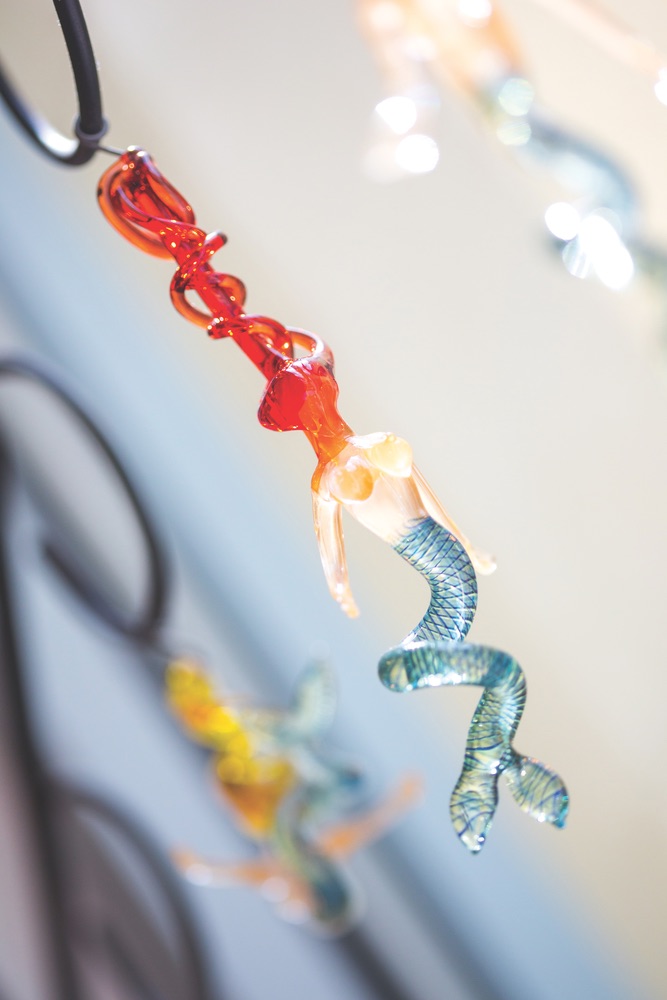 Similarly, Gilbert, who is repelled by gallery personnel who look down their noses at people, refuses to run a stuffy operation. He and his staff welcome visitors to come as they are, in T-shirts and flip-flops if they desire, and freely browse and ask questions. "I'll spend an hour talking with a group of teens about glassblowing," he says. "I know they aren't going to buy anything, but maybe I'll teach them to appreciate the art."
The days of reserving the sheer beauty of glass for the privileged few are long over. "If customers can walk in and buy a nightlight for twenty-five dollars and that will make them smile," concludes Gilbert, "that's the way it should be."
— V —
---
To remain accessible, both Fusion Art Glass Gallery locations are open seven days. Customers are encouraged to visit in person for the truest sense of each original piece, but they can also view the changing inventory online at www.fusionartglass.com.
ARTICLE CATEGORIES