By Crystal Harmon
"The world is a book and those who do not travel read only one page." — St. Augustine
I had always dreamed of living in a far-off place, savoring cappuccino or a cup of tea at a sidewalk café and gently weaving myself into the experience of another culture. I was bitten by the travel bug as a young girl—some people may argue that it was an inherited infection. Either way, the thirst for new sights and sounds, along with the paradox of tender feelings for home, has carried me to and from nearly forty countries in my relatively short life. I have walked the ancient streets of Jerusalem, Ephesus and Corinth, sipped apple tea in Turkey and café con leche in Barcelona. I've cared for child victims of HIV in the dumps of Rio de Janeiro and painted schools in Costa Rica. I have white-water rafted down a glacial river in Austria, walked deep into the Catacombs of Rome, passed by temples and pagodas in South Korea and Japan, and made great friends all along the way. I cherish the experiences and valuable first-hand education that traveling provides, so in my junior year of college at Florida State University (FSU), I started to dream of studying overseas. Since every journey begins with a first step, I started to investigate the international programs offered through my university.
I was surprised to find that FSU's International Programs consistently rank among the nation's top ten curricula of this sort. FSU has fifty years of experience in international education and offers over forty programs at more than twenty study sites. Dr. Jim Pitts, Director of FSU International Programs, said, "Students who study abroad are immersed in a cultural and academic environment unlike any campus classroom experience. Our students come home more self-assured, open-minded, and globally aware—a huge asset to both their college and professional careers. Additionally, their résumés become standouts in a very competitive market, as only one percent of job-seeking graduates have this background. Study abroad continues to be an invaluable part of each and every student's time in college."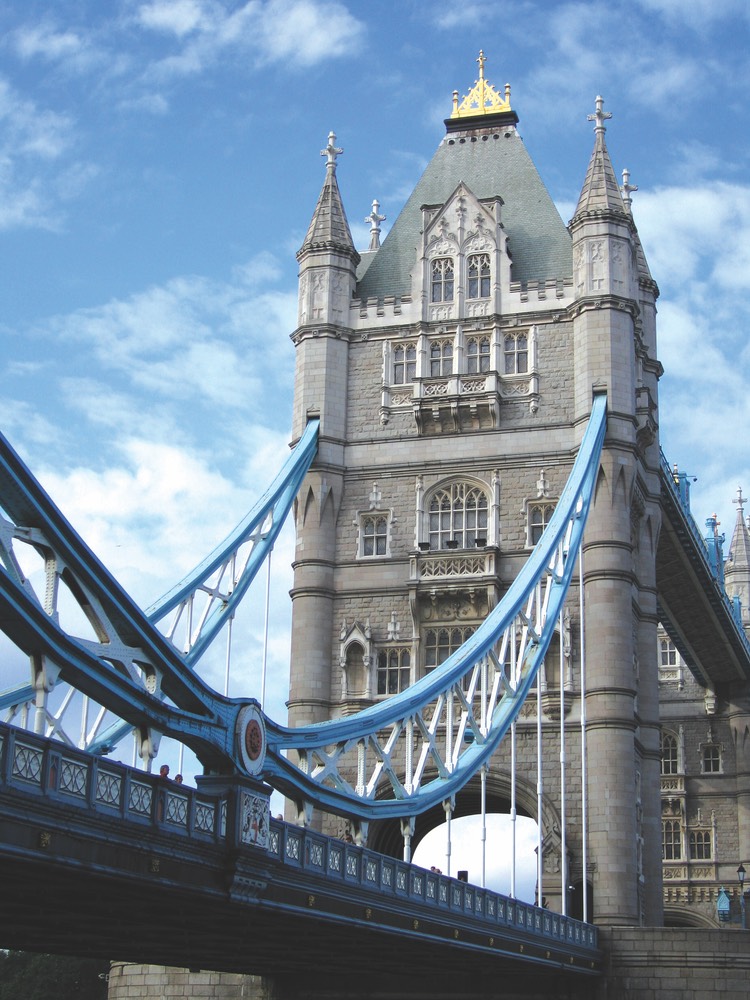 After researching several study locations, I discovered that FSU's London Study Centre had a program tailored to my major in international affairs. Offering a small liberal arts college atmosphere with intimate class sizes in a unique location, this program allowed me to take interesting classes that completed my course requirements. It was much more expensive than a typical semester at college, but I knew that if it was meant to be, it would all work out. I submitted my applications for the fall 2007 semester in London and numerous scholarships—and held my breath. In the end, I had gathered enough scholarship funding to cover the entire cost of the program, and I was ready to embark on my new adventure.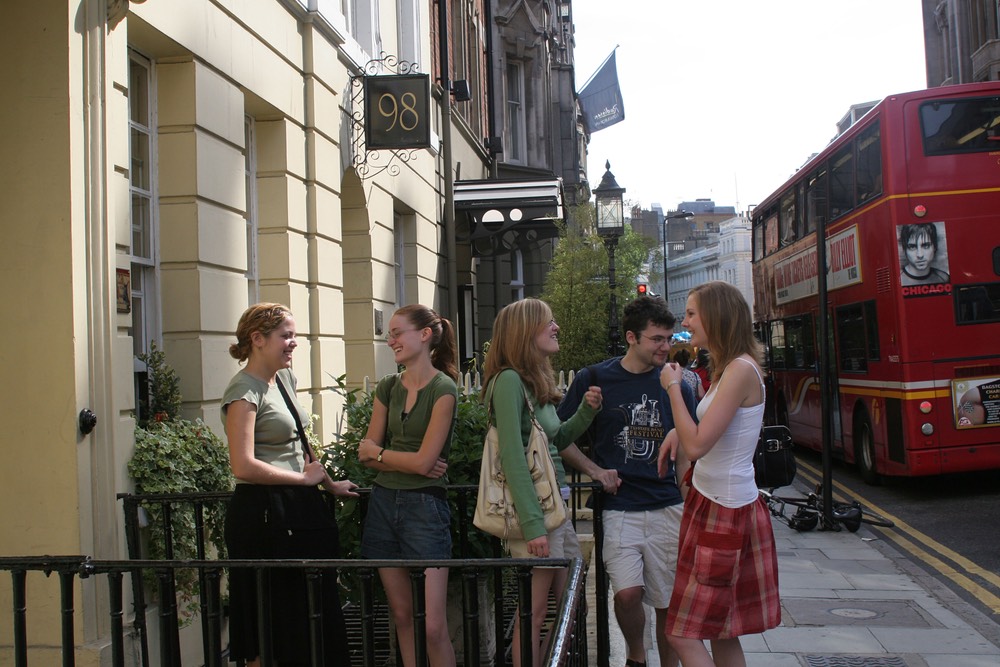 It was a rainy August day when I arrived at my new home for the semester. Located in Bloomsbury in the beautiful and trendy West End theatre district, the FSU London Study Centre is on the same street as the highly-esteemed British Museum and just a short stroll from Leicester Square, Covent Gardens, Hyde Park, Trafalgar Square, the National Gallery, Piccadilly Circus and Oxford Street, which is the busiest shopping thoroughfare in Europe. Bloomsbury, dubbed "the intellectual hub of London," has always been associated with the cultural, literary and artistic life of the city. Blue markers, that indicate historic sites, dot the neighborhood to reveal the past haunts of Charles Dickens, William Butler Yeats, Karl Marx and Virginia Woolf, to name a few. The study center complex, a historic group of buildings originally constructed in 1685, was complete with flats, classrooms, a library, a lecture hall/theatre and two computer labs. Before long, I was settled in to begin my life as a Londoner.
Our academic schedule was arranged so that we had class only three days a week and none before 10:00 a.m. Wednesdays were reserved for day trips or social/cultural excursions, such as visits to Stonehenge or Shakespeare's hometown of Stratford-upon-Avon, where we caught a performance of Twelfth Night. FSU arranged for coaches and expert tour guides to lead us through all of England's charms. At no additional cost to us living as students in one of the world's most expensive cities, this was a great way to see the country. During the first week, FSU gave us a great introduction to British culture by taking us to see Spamalot, the theatrical version of the film Monty Python and the Holy Grail, where Python writer Eric Idle was also in attendance.
One of my favorite day trips took us to Oxford, where we walked the hallowed halls of the university. We explored the inspirations behind many works of literature and film, including Lewis Carroll's Alice's Adventures in Wonderland and the dining hall setting for the Harry Potter films. I got lost with my equally fascinated friends as we wandered through the original Blackwell's Bookshop. For lunch, several of us went to the Eagle and Child (nicknamed the "Bird and Baby"), a pub where C.S. Lewis and J.R.R. Tolkien used to convene their writers' group, the Inklings. It felt as if we were walking in the footsteps of giants.
We did not need to go far in order to experience fantastic cultural events. London is brimming with interesting things to do and places to go. We soaked in the local culture by celebrating anything from the Thames Festival to the strange but interesting English holiday Guy Fawkes Day. On weekends, the sidewalks of the city would come alive with stalls of vendors who were selling antiques, jewelry and used books in places such as the well-known Portobello Market in Notting Hill, artsy Camden Markets or colorful Neal's Yard. The local pubs and cafés offered rich history and interesting fare. Eve's, a local bakery and coffee shop, quickly became a student favorite because of its friendly service, fair prices and proximity to the study center. Every Friday, FSU organized a tea for us, which became a great way to share photos and stories of our escapades that week.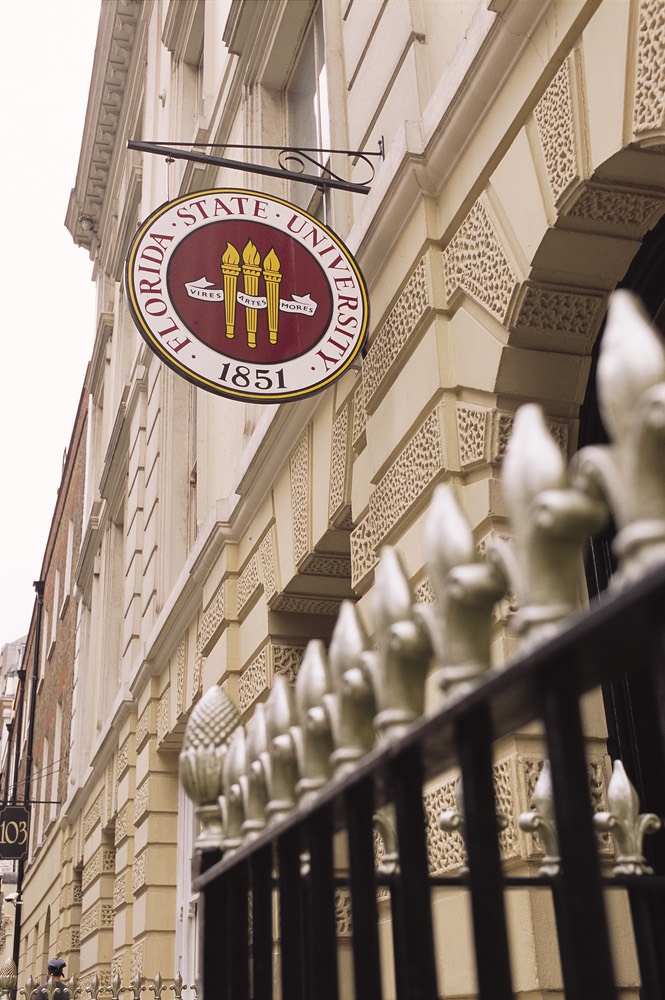 Many of the classes that were offered at the study center focused on using London itself as a classroom. For example, theater students attended plays, communications majors read at Speakers' Corner, music students went to concerts, etc. My international affairs course was created for master's students, and was both highly engaging and academically challenging. Our classes centered on political topics that did not lend themselves to frequent field trips, but we ventured out on occasion. Our Modern Diplomacy class visited the underground bunkers of the Churchill Museum and Cabinet War Rooms, as well as the Imperial War Museum. Our European Union professor, Dr. Andreas Staab, who was a graduate of the London School of Economics (LSE), arranged for us to attend some very enlightening lectures at his alma mater. Our program director, Dr. Julianna Füzesi, also an LSE graduate, introduced us to the British tutorial system by meeting with us individually to discuss the courses and to chart our progress. This unusual level of personal attention from our professors in such a unique setting encouraged our growth as students and individuals.
By October, we were granted a welcome reprieve from our arduous studies with the end of midterms and a ten-day fall break. A small group of my classmates and I chose a Central European travel itinerary. We had a wonderful time training from snowy Vienna to charming Budapest and enchanting Prague.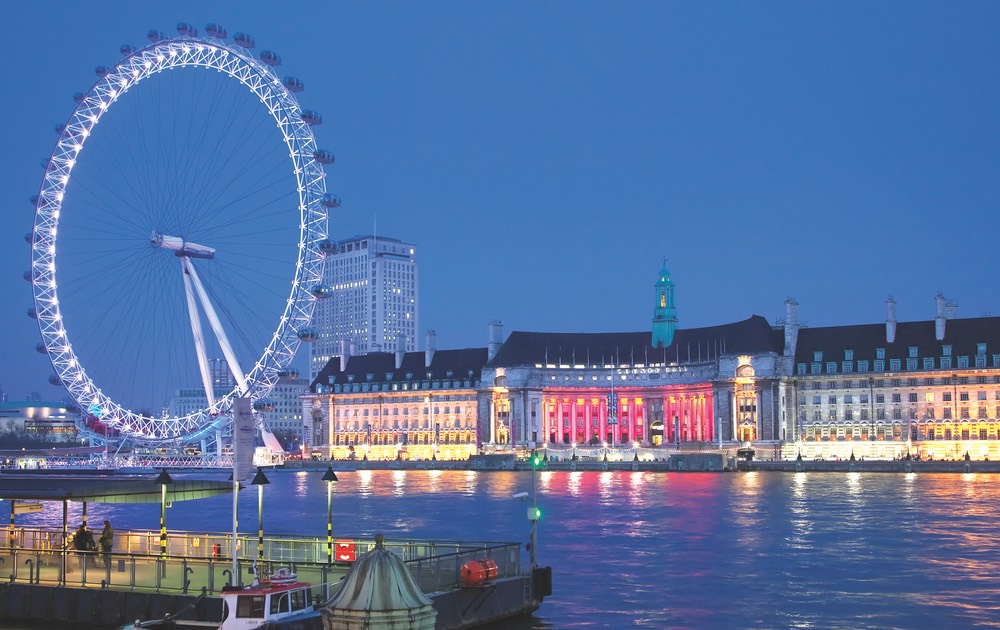 We returned to London the night before our international affairs program was scheduled to depart for a class trip to Brussels. With little sleep or time to recuperate, we set out for Waterloo station bright and early to catch our Eurostar train through the Chunnel. Accompanied by our professor and program director, Dr. Füzesi, we began our whirlwind tour of the city. We visited the U.S. Mission to the European Union (EU) where we met with a junior political advisor from the State Department. At the EU political center, we had an audience with the General Secretariat of the EU's Council of Ministers. When we visited NATO Headquarters, several speakers, including a NATO counterterrorism specialist and a representative from the U.S. Mission to NATO, delivered insightful presentations. At the Free University of Brussels, professors informed us of the intricacies of their country and government. FSU selected these unique opportunities and tailored them to enhance our specific educational experience. Of course, we also ate Belgian waffles, bought delicious chocolates and did our fair share of sightseeing.
We were barely back in London before we left once again, this time with the entire study center, on an FSU-sponsored cultural excursion to Paris. We filled two passenger cars of the Eurostar train and arrived just in time to tour the Louvre by night. During that weekend, my friends and I visited the Centre Pompidou, the Rodin Museum, Notre Dame, the Luxembourg Gardens and the Musée d'Orsay. We rode the Eiffel Tower elevator as it sparkled at night, dined in a café on the Champs-Élysées in view of the Arc de Triomphe and ate crêpes whenever we could. We toured the Latin Quarter, Saint-Sulpice Church, Montmartre and Sacré-Cœur. We definitely made the most of our time.
Thanksgiving came shortly after the trip to Paris. Although England does not celebrate this American holiday, FSU cancelled classes and prepared a traditional Thanksgiving meal. I celebrated the holiday with my parents, who were already scheduled to be in London. We ate Indian food (a staple of British life), saw The Sound of Music and had tea at Parliament with our friend, Lord John Taylor of Warwick. Our program started to wind down as London geared up for Christmas. We took advantage of the opportunity to celebrate the season abroad. FSU organized ice-skating in Hyde Park's Winter Wonderland and we watched as the Christmas tree was lit in Trafalgar Square.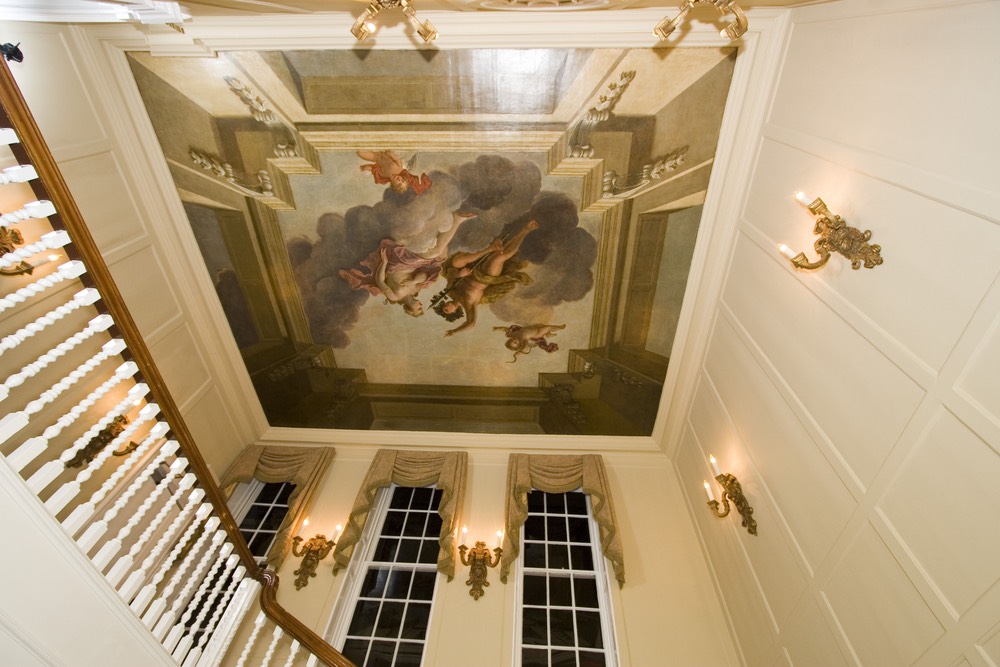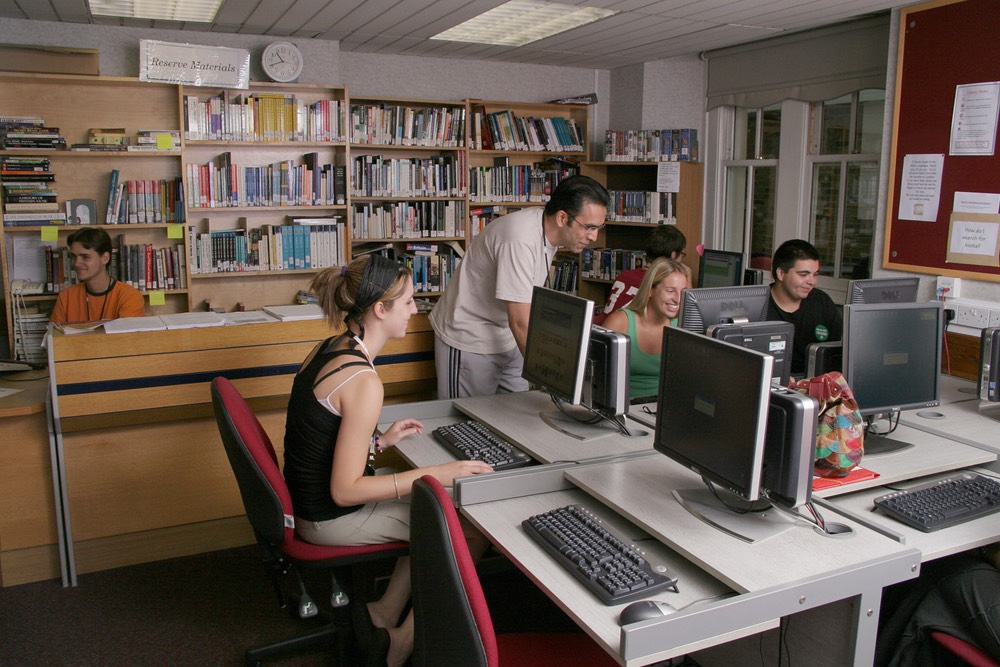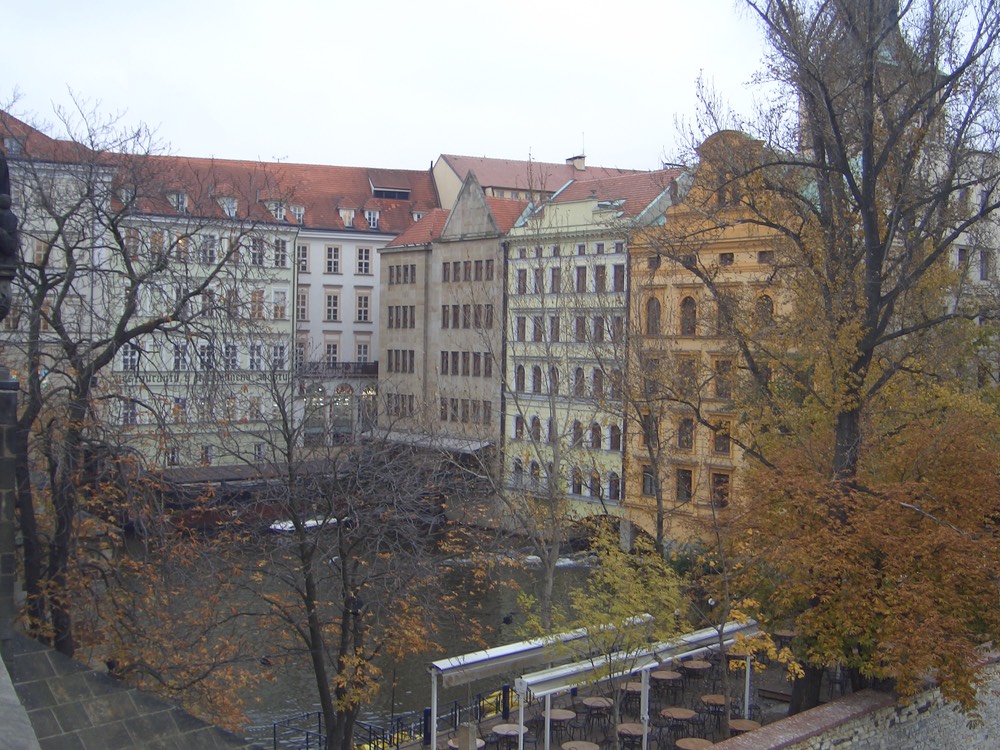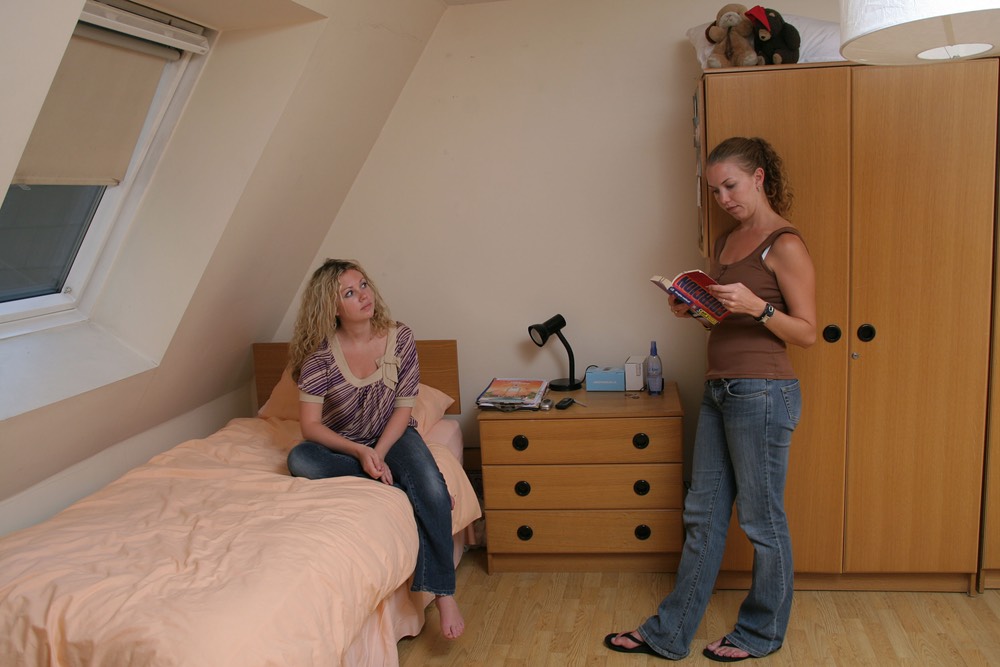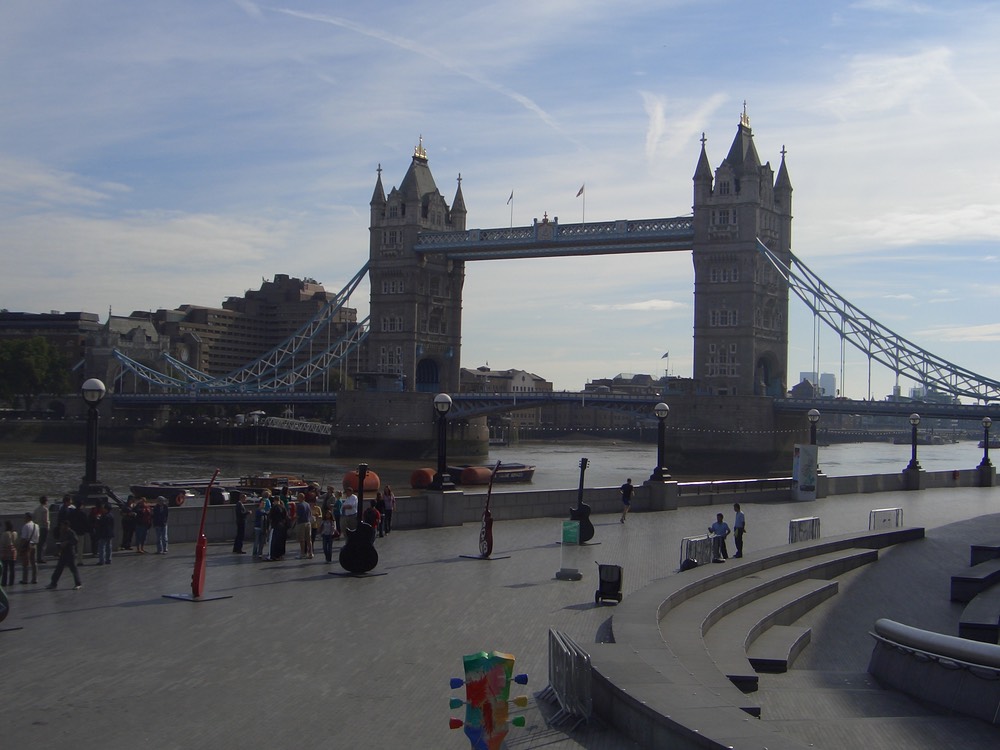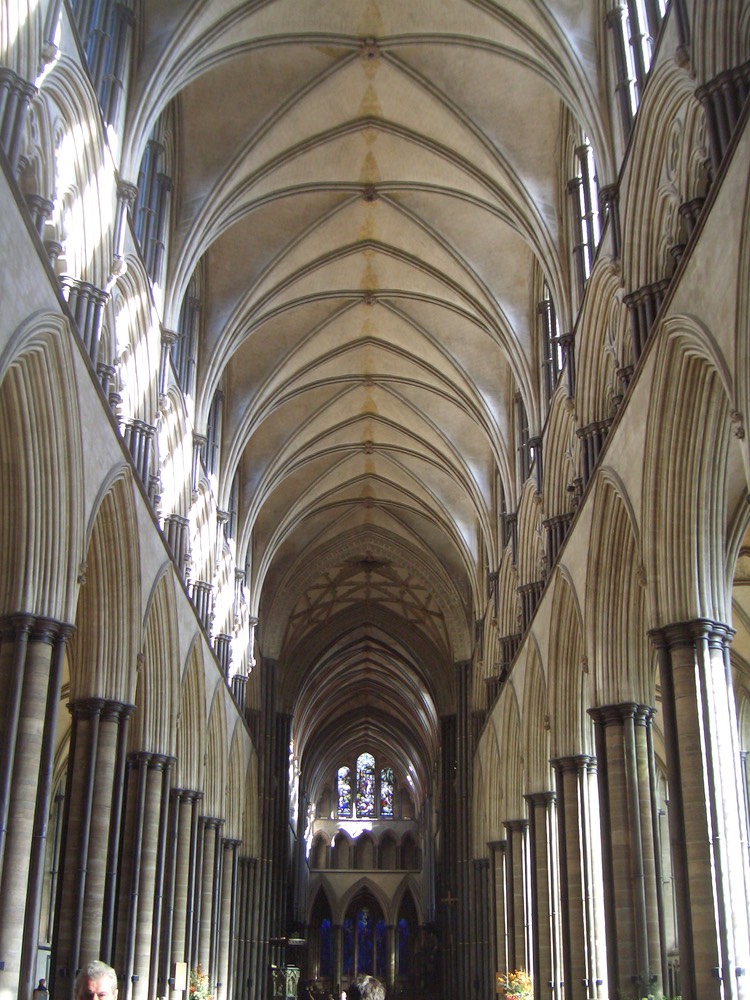 I had the wonderful opportunity to experience a unique Christmas tradition in Britain when Lord Taylor invited me to attend the Parliamentary Carol Service at St. Margaret's Church on the grounds of Westminster Abbey. When the service concluded, the leader of the Anglican Church, Archbishop of Canterbury Rowan Williams, shook our hands to wish us a "happy" Christmas.
On our last day in London, FSU threw us a grand farewell dinner. It was difficult to say goodbye to the people with whom I had shared this exciting, full and memorable semester. The only consolation, as we prepared to click our heels, was that many of us would later reunite in Tallahassee. We knew that we would always remember and be grateful for this unique and wonderful experience—I know I am.
Still, nothing reveals what you love about home as much as leaving it. Freya Stark, a British travel writer, once said, "Travel does what good novelists also do to the life of everyday, placing it like a picture in a frame or a gem in its setting, so that the intrinsic qualities are made more clear." After gathering new experiences and a fresh perspective, it is comforting to return to my own beautiful corner of the world with a trove of great memories and a lot of road left to travel.
— V —
ARTICLE CATEGORIES