A Hospitable Approach to Real Estate
Interview by Addie Strickland | Photography courtesy of Lambert Realty and Development
The Emerald Coast of Florida is known as a prime destination. With its pristine beaches and a strong sense of community and family, some would call this area a perfect vacation spot—others get to call it home. Understanding the significance of owning or developing property in this area can help fulfill the desire to feel at home here. Lambert Realty and Development takes pride in making the real estate process as personal and seamless as possible for its clients. In January 2016, Nathan Lambert branched out and founded his brokerage with the support of his wife, Corina. They are committed to the relationships they build and the clients and coworkers that are a second family to them. VIE had the opportunity to get to know them better. Enjoy this peek into their lives!
VIE: How did you get started in real estate?
Nathan Lambert: I was exposed to the concepts of buying, selling, and renting real estate by my grandfather. Growing up here in Walton County, we had a close-knit family, and Grandpa was always around and sharing words of wisdom with my brothers and me. For as long as I can remember, he owned and managed rental properties, so I was exposed to that aspect of real estate early on in my life. He also taught me strong work ethics and often reiterated the importance of honesty, kindness, and treating people right. I suppose all his words of wisdom stuck with me and eventually led me to where I am today. I earned my BSBA in finance and initially went into the mortgage banking side of the business. It seemed like a logical path for me at first, but after a few years, I realized I wanted to be more involved with helping people find their ideal beach home in the area, so I got my real estate license. I've been working to help people buy and sell along the Emerald Coast ever since.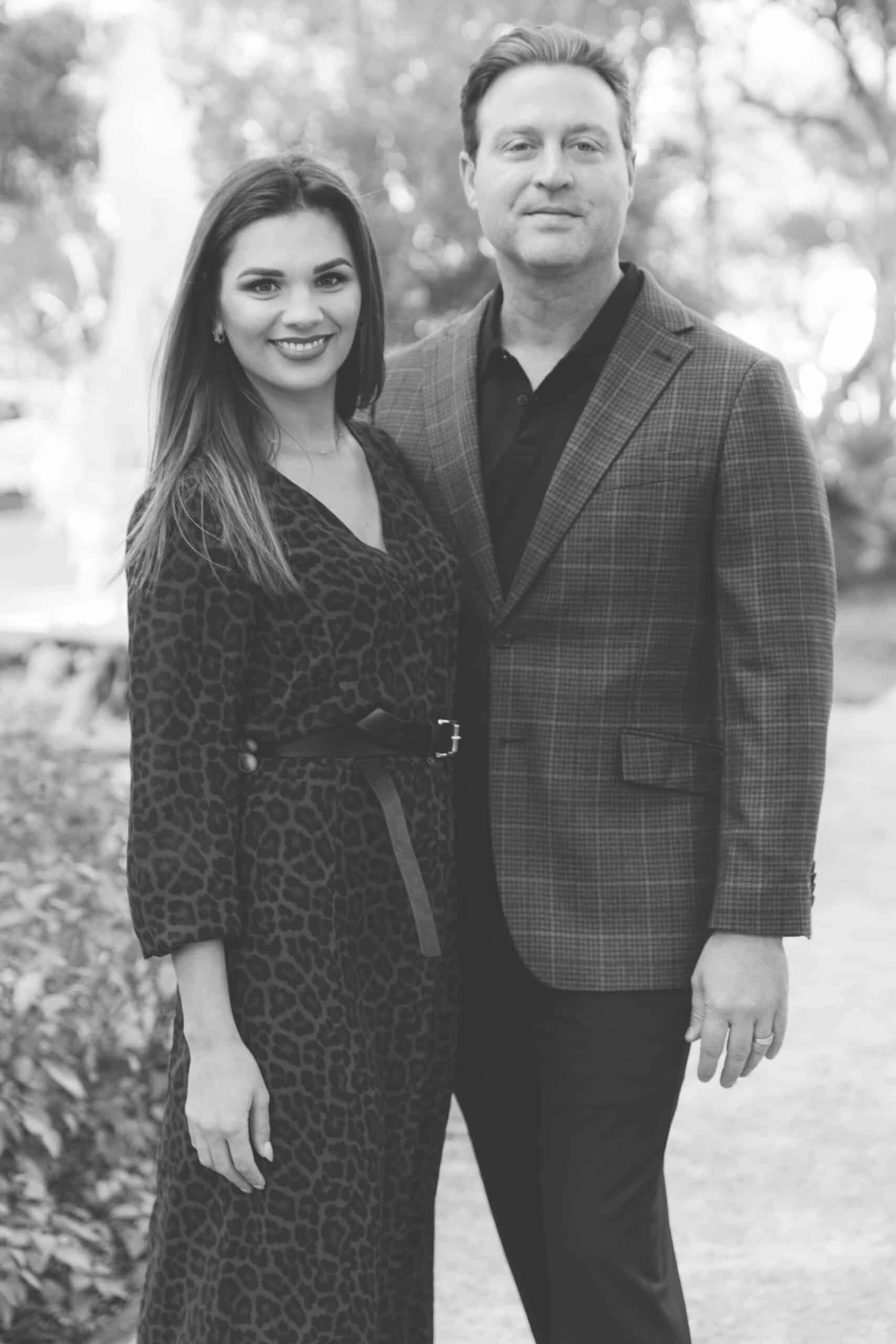 Corina Lambert: It feels like every decision I made up to this point was meant to lead me to real estate and my life here along the Emerald Coast. I still remember the moment over ten years ago when I first crossed over the Destin bridge and saw Crab Island. I thought to myself, "What is this place? It's absolutely beautiful!" The name Destin soon came to mean 'destiny' for me, and I just knew this was where I was supposed to be. I grew up in Moldova, Eastern Europe, and my father worked in construction for as long as I can remember, so the building process has always been familiar. Let's just say I learned how to use a level at a young age! I always dreamed of living in a coastal town with white sandy beaches, and when I eventually came to Destin and met Nathan years later, everything seemed to fall into place. When we first started dating, it was sort of annoying that he was always on work-related calls, but I soon realized that real estate is about so much more than just selling homes. It's about helping people make their dreams of owning a vacation home in the area come true! So many of our clients have been coming here since they were kids and want their children to have a similar experience. When this realization hit me, it was easy for me to decide to join Nathan in real estate. Now I'm helping make that dream a reality for other families, and I can honestly say that it's a great feeling and very satisfying on a personal level.
VIE: What is the best part of being a family-owned and operated real estate agency?
Nathan: The best part for me is getting to work and interact with the people I love every day of the week. Working with your spouse or family doesn't work for everyone, but it does for us. We have different personalities, perspectives, and strengths that we bring to the office every day, and the collaboration of those various ideas is partially what has helped us grow over time into a more well-rounded brokerage. I'm more of an old-school, back-to-basics type of guy who has been in the business for a long time, while Corina, for example, always brings fresh and innovative ideas to the table. We may not always agree initially, but we always find our way to the best solutions at the end of the day. Getting to experience this journey called life together on a day-to-day basis is very special, and I feel lucky to be able to spend every day at work with her and my brothers, who are licensed agents with our firm. After all, it doesn't really feel like work when you do what you love with the ones you love the most.
Corina: I studied law in Moldova. Although I never finished my law degree because of moving to Florida, I always felt the need to be a productive member of society and make a real difference in people's lives in some meaningful way. Working with Nathan in real estate ended up being my way of achieving those goals I set for myself all those years ago. The fact that we own and operate the brokerage together as a family makes the whole journey even more fulfilling!
I'm more of an old-school, back-to-basics type of guy who has been in the business for a long time, while Corina, for example, always brings fresh and innovative ideas to the table.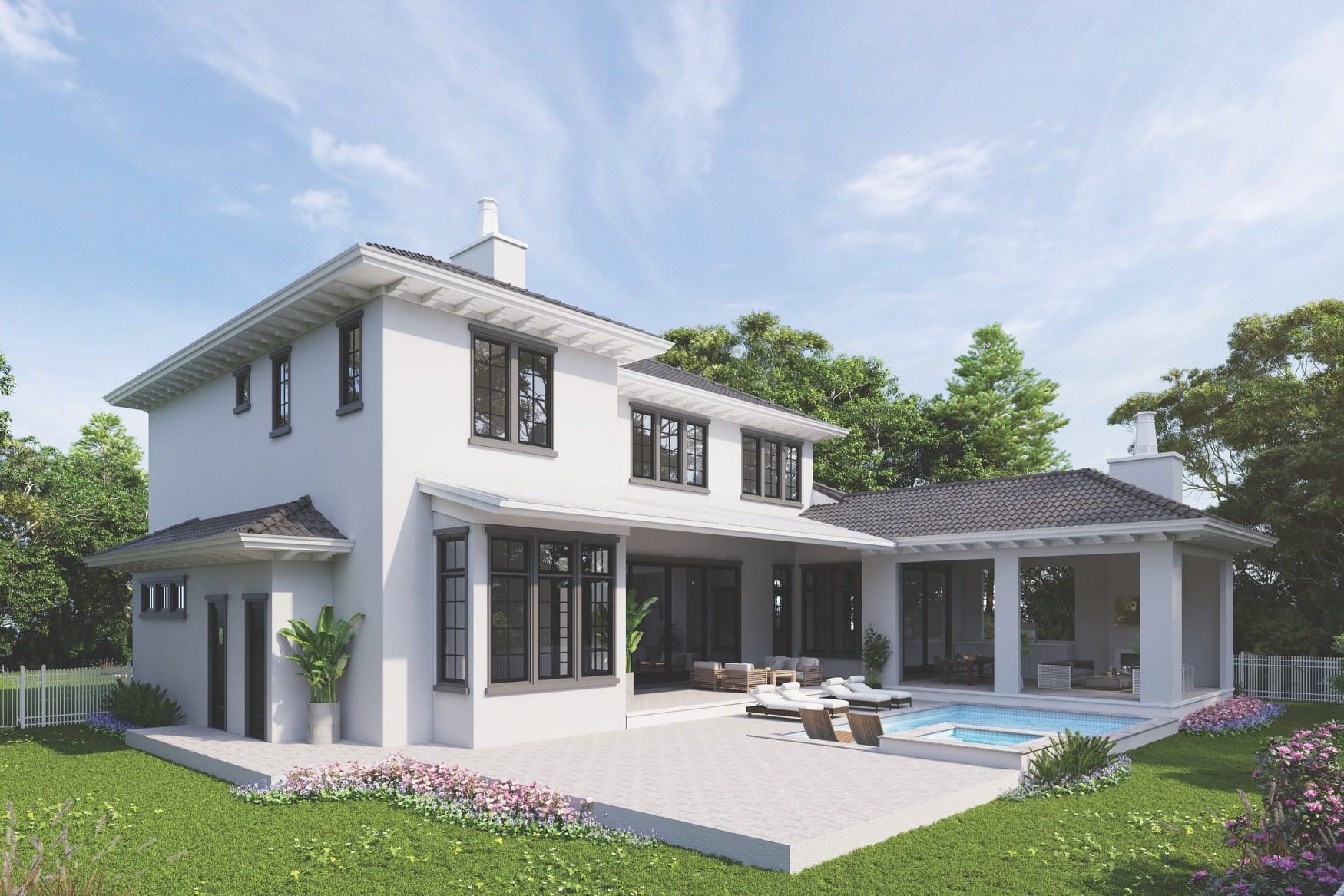 VIE: What is your favorite development along Scenic Highway 30-A, and why?
Nathan: There are so many great communities along 30-A, and I am fond of all of them for different reasons. That said, I've always been a big fan of WaterColor and Watersound Beach. Both were master planned by the St. Joe Company and serve as excellent examples of thoughtfully creating a family-oriented luxury beach community. It's all about the overall experience; both neighborhoods successfully achieve this by having amazing homes and architecture and the great amenities they offer owners and guests alike. Key elements include quick access to expansive private beaches, thoughtfully designed neighborhood parks and bike paths, multiple community pools, and convenient access to nearby commercial options for shopping and dining. All of these factors make both of these neighborhoods easy to like for the entire family. Many other great master-planned communities along 30-A embrace similar ideals, such as Rosemary Beach, Alys Beach, and, of course, Seaside, the first master-planned community in the area, which helped to found the New Urbanism concept of a simplified lifestyle. Part of what makes 30-A so remarkable is that owners and visitors can experience each of these amazing beach communities, as well as the smaller neighborhoods scattered in between, regardless of which one they choose for a vacation or home ownership. We truly have something for everyone here on 30-A.
Corina: Oh yes, I completely agree. Watersound Beach is my personal favorite, with the longest single stretch of privately owned beaches on all of 30-A. I love the seclusion and the privacy that it offers. Another personal favorite for me is Rosemary Beach, which is especially impressive at night with the gas lanterns everywhere, the ambience, and being able to leave the car parked while we walk around and enjoy the shops and restaurants. Another community that we are watching closely right now is Watersound Camp Creek, the newest master-planned community on 30-A. It will be very special thanks to the larger-than-average homesites, direct access to Camp Creek Golf Course, and the proximity to other great communities like Alys Beach and Rosemary Beach. Many new homes are being built in that community right now, and it will be interesting to watch it mature over the coming years.
VIE: How has your team grown over time?
Nathan: At our core, we are a boutique, luxury real estate firm that serves buyers and sellers with purchases and resale listings here on 30-A and all along the Emerald Coast. Over the last several years, we have developed great relationships with outstanding architects, builders, designers, and decorators and have been lucky enough to successfully leverage those professional relationships into collaborative efforts with new construction projects. So, we now have the ability to offer our clients start-to-finish, turnkey new construction services as well.
Corina: Besides our commitment to exceptional service for our buyers and sellers, another important aspect of our brokerage is, of course, nurturing our great agents and team members. We care about their success and do all we can to help them grow and better serve their clients in this dynamic and ever-changing industry. Our focus is not on achieving massive growth in the number of agents we recruit. Instead, we focus more on helping them achieve personal growth and success in this business. We have a relatively small but successful and client-focused team of realtors and support staff who are more like family members to us than coworkers, and that's how we like it. Our team is like an extension of our family. It's more intimate and personal for us, and watching them succeed in helping their clients is the reward.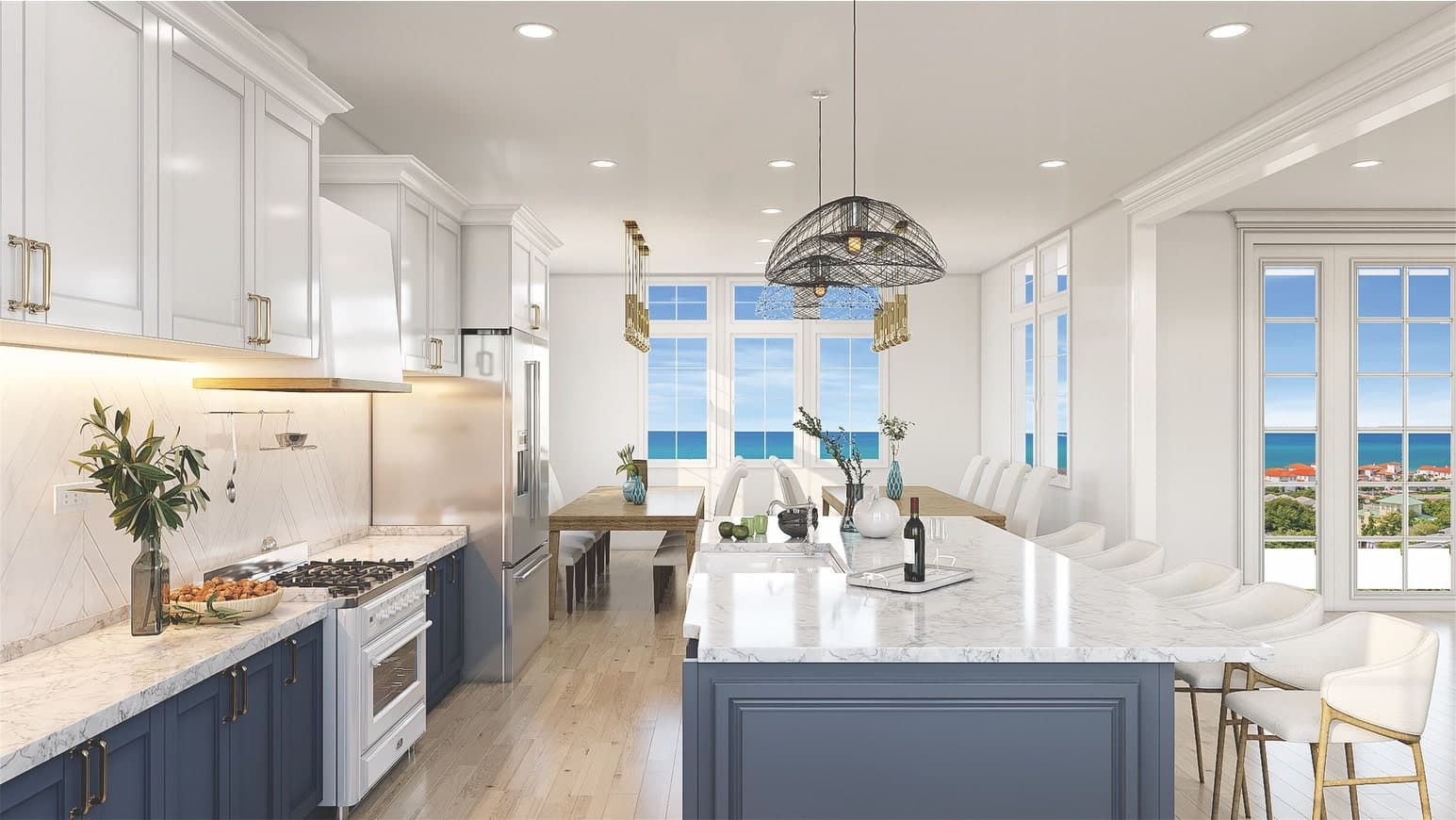 VIE: What is the greatest challenge you have faced in your career?
Corina: English is my second language, so one of the greatest challenges I have had to overcome was accepting my accent and getting past the language barrier. I always know what I want to say or the ideas I want to communicate, but sometimes it doesn't come out quite the way I would like. It was definitely a process to overcome that difficulty for me personally. It caused me to be apprehensive at times in the past, but I'm happy to say it has gotten much easier over the years. One time in particular, I remember feeling inspired with a new sense of confidence when a client trusted me (a foreign girl with an accent) to help them with a high-end purchase here on 30-A. Their trust in me to help them, regardless of my accent, really helped me gain the confidence that I needed to pursue my career further and not be afraid to be me and express myself in my own way.
VIE: How do you maintain a balance between family and business?
Nathan: Time blocking. You have to do your best to carve out time for activities, whether work-related or family-related. It can be challenging to accomplish, as we all lead busy lifestyles these days, but being conscious of the need to give both the time and energy they deserve is important.
Corina: Yes. It's common for our work discussions to follow us home in the afternoons and our family discussions to follow us to the office the next day. For us, they often seem to flow into each other, and maybe that makes it easier in some ways. It's a constant interflow between our professional and personal lives. But yes, for sure, time blocking for family and business activities helps us strike the right balance.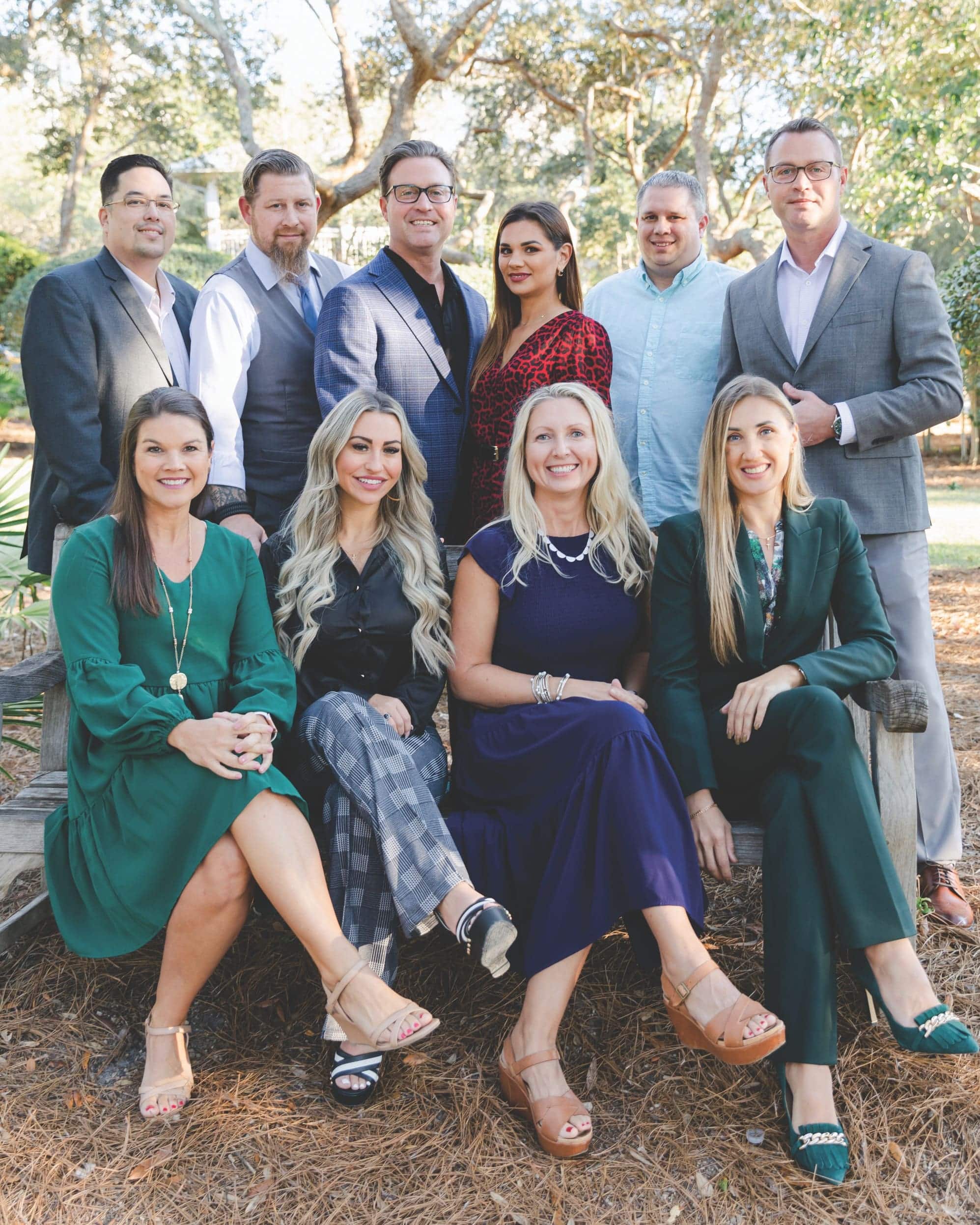 VIE: Can you explain the development aspect of your brokerage?
Nathan: We have multiple building projects underway all along 30-A, from Dune Allen to Inlet Beach and everywhere in between. The process usually starts with identifying the specific needs of the client or investor. What are their goals with a new build? Are they building it to keep and use as a primary or second home for the family for years to come, or are they simply building it to sell and therefore trying to maximize the highest and best use of that specific homesite? Once we understand that aspect, we can help the client identify and purchase a suitable homesite based on their needs. From there, we go into the design phase with our preferred architects. Once we have a concept finalized and ready for approval by the client, we work through the project's permitting and construction stages with the help of our spectacular building partners. We stay entirely hands-on throughout the process, from start to finish. Our goal is to make the design and build processes fun and easy and to take the stress out of it for our clients by streamlining the entire project for them, from conceptualization to handing over the keys. It's a wonderful and fulfilling experience, helping people to realize their dream of building and owning their ideal beach home here on 30-A. It's a very special thing, and we are honored to help make that dream happen for so many real estate investors and families alike.
Corina: Taking a project from A to Z in a seamless way depends heavily on the team of collaborative partners we have developed working relationships with over the years. We're building our own dream home on the bay right now, and we're using the same architects and builders we would suggest for our clients. We trust them to build our personal residence and have complete confidence in their ability to help bring our clients' dreams of owning their ideal beach home in the area to life. Each client is different, and their needs are different, so we work very closely with each of them and our team of professional partners to try and deliver the best experience and results possible. Top-notch build quality, exceptional fit and finish, and thoughtful home design are always our top priorities.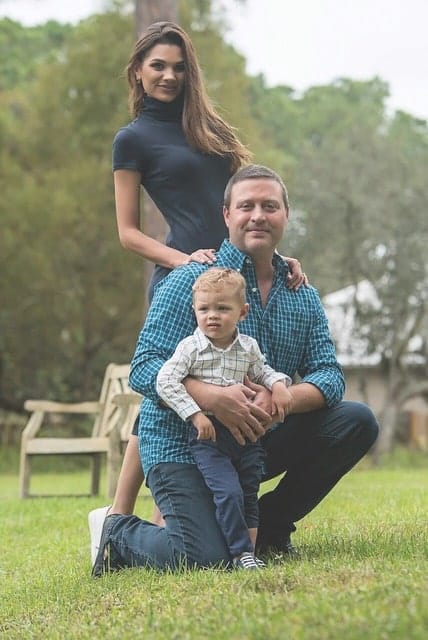 VIE: What advice would you give someone looking to sell their home?
Nathan: First, you need to find a knowledgeable agent who understands this market. Our local market is dynamic and changing all the time, so you should endeavor to find someone who is keeping up with or, ideally, trying to stay in front of the evolving market conditions. It's also important to work with an agent who you feel comfortable with and have a positive synergy with on a personal level. Working with someone you trust and have confidence in to put you and your needs first is vital. It sounds simple, and maybe it goes without saying, but I think these things are key elements for successfully marketing and selling your home.
VIE: As locals, what are your favorite dinner spots?
Nathan: I think I speak for both of us when saying part of the charm of 30-A is exploring the many great restaurants in the area. They are so varied in terms of themes, vibes, and menu items, but all are mostly boutique-style, family-owned businesses, which is nice. It's great to get away from the big chain restaurants. There are so many places here on 30-A that we love to frequent on a weekly basis, but one restaurant is especially near and dear to our hearts—Paradis in Rosemary Beach. We had our first date there and go back every year on our anniversary. So, I guess you could say it's our lucky charm, and it has to be at the top of the list for us. Plus, the ambience, steaks, and coffee martinis are amazing!
VIE: How would you describe the housing market in this area, and what do you expect for this year?
Nathan: The last few years have been a wild ride with the recent influx of people moving to Florida and, more specifically, to our area. I think there were a lot of buyers who wanted to have a position in the market either before or perhaps during this last cycle that might have been priced out or missed their opportunity because they couldn't find the right property. Inventory levels got very low for a while in 2021. Now that the market has stabilized a bit and returned to some normalcy, I see a lot of opportunity for those buyers and for the sellers who already own in the area. Inventory levels are starting to come back, which means buyers have more choices again, and sellers are positioned well with the increased market demand and improved home values. I expect to see a vibrant market as we move into the spring and summer of 2023 and beyond. The fundamentals of our area are strong, with amazing communities and architecture and perhaps the most beautiful beaches in the country, so I'm confident it will be a great year for buyers and sellers here on 30-A and all along the Emerald Coast.
Corina: I agree completely! The last few years have been challenging for many buyers. Lately, though, I have been hearing renewed optimism from buyers and sellers about the local market over the coming year. Real estate tends to be cyclical, and timing is everything. Now is a great time to be actively engaged in our market!
Our goal is to make the design and build processes fun and easy and to take the stress out of it for our clients by streamlining the entire project for them, from conceptualization to handing over the keys.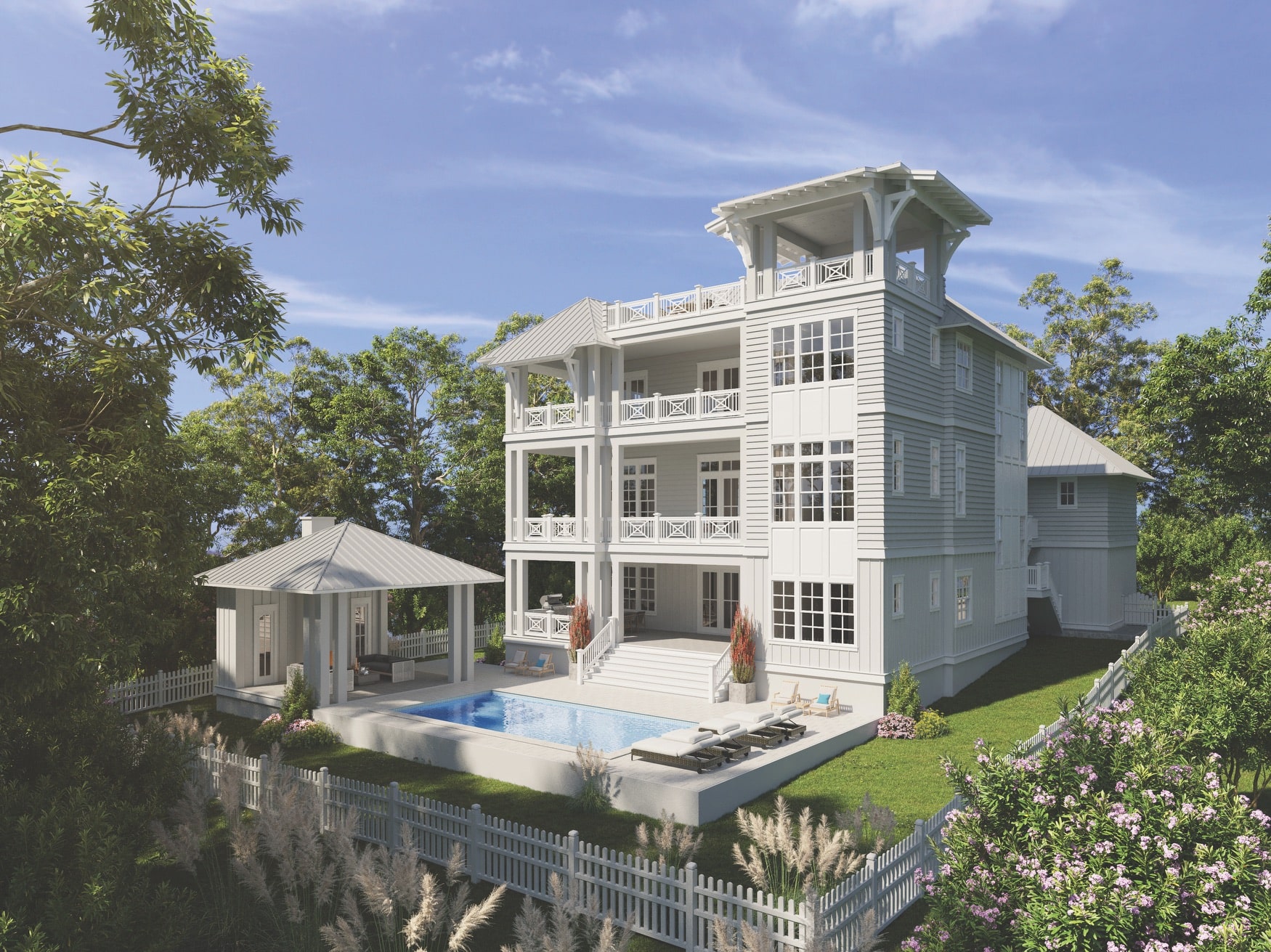 VIE: What would you say is your greatest career achievement so far?
Nathan: Branching out and starting our family-owned brokerage while expanding the services we offer our clients—but a lot of that achievement has come as a direct result of meeting my lovely and talented wife, Corina. She's been with me throughout the evolution of our team and the early days of our brokerage and has been instrumental in our success with her great ideas, and her support and hard work have helped make it all a reality.
Corina: Picking a particular moment is hard because our personal life is closely tied to our brokerage. As a family-owned and operated business, the growth and development of the brokerage are perhaps also a testament to the growth of our personal relationship. When I first started in real estate, other agents seemed to just refer to me as "Nathan's wife," as most of them knew him first. Now that I've been doing this for several years and have forged my own reputation among our peers, they refer to me as "Corina Lambert." It seems silly, but for me, that was a big deal. Earning the acknowledgment and respect of our peers by doing good business every day was a big achievement for me.
Real estate tends to be cyclical, and timing is everything. Now is a great time to be actively engaged in our market!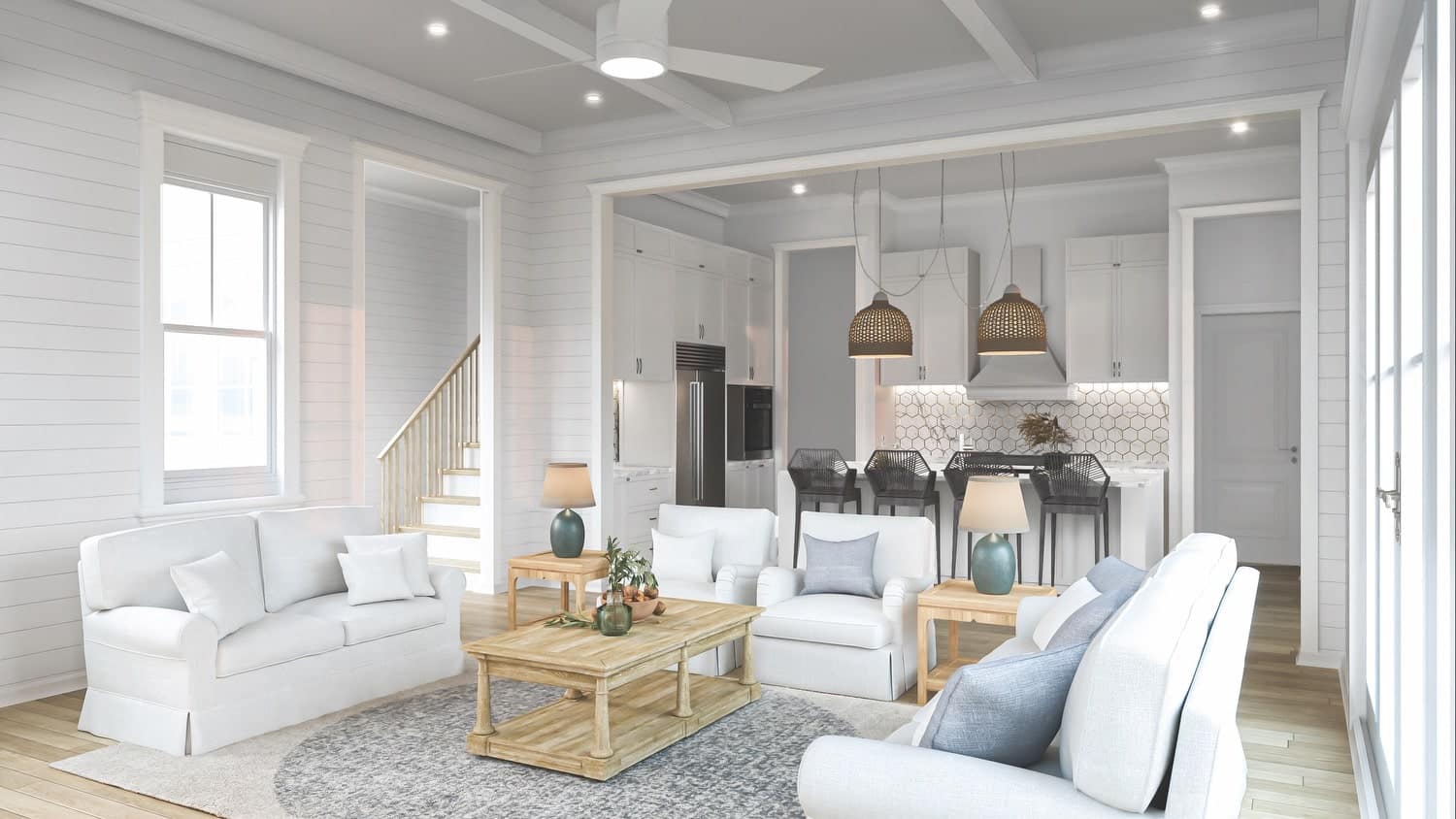 VIE: What is your favorite weekend family activity?
Nathan & Corina: You mean meeting with clients and showing property all weekend? Haha! We are partly joking, of course, although as busy agents in this vacation home market, we often work weekends. In all seriousness, though, as a family, we love to get out and about and ride bikes through the neighborhoods or go to the beach whenever possible. We often spend time with our friends and clients who also have kids, and we love to let them all play and have fun. Spending quality time together as a family and being with our son is most important for us right now. He's five years old, and it's such a wonderful time for us. He is growing up faster than we would like, so we try to take the time to get outside with him and explore the parks and playgrounds. We also go to a lot of kids' birthday parties these days! There's always something going on, and we like to stay active and make the most of our time together in this special area we are grateful to call home.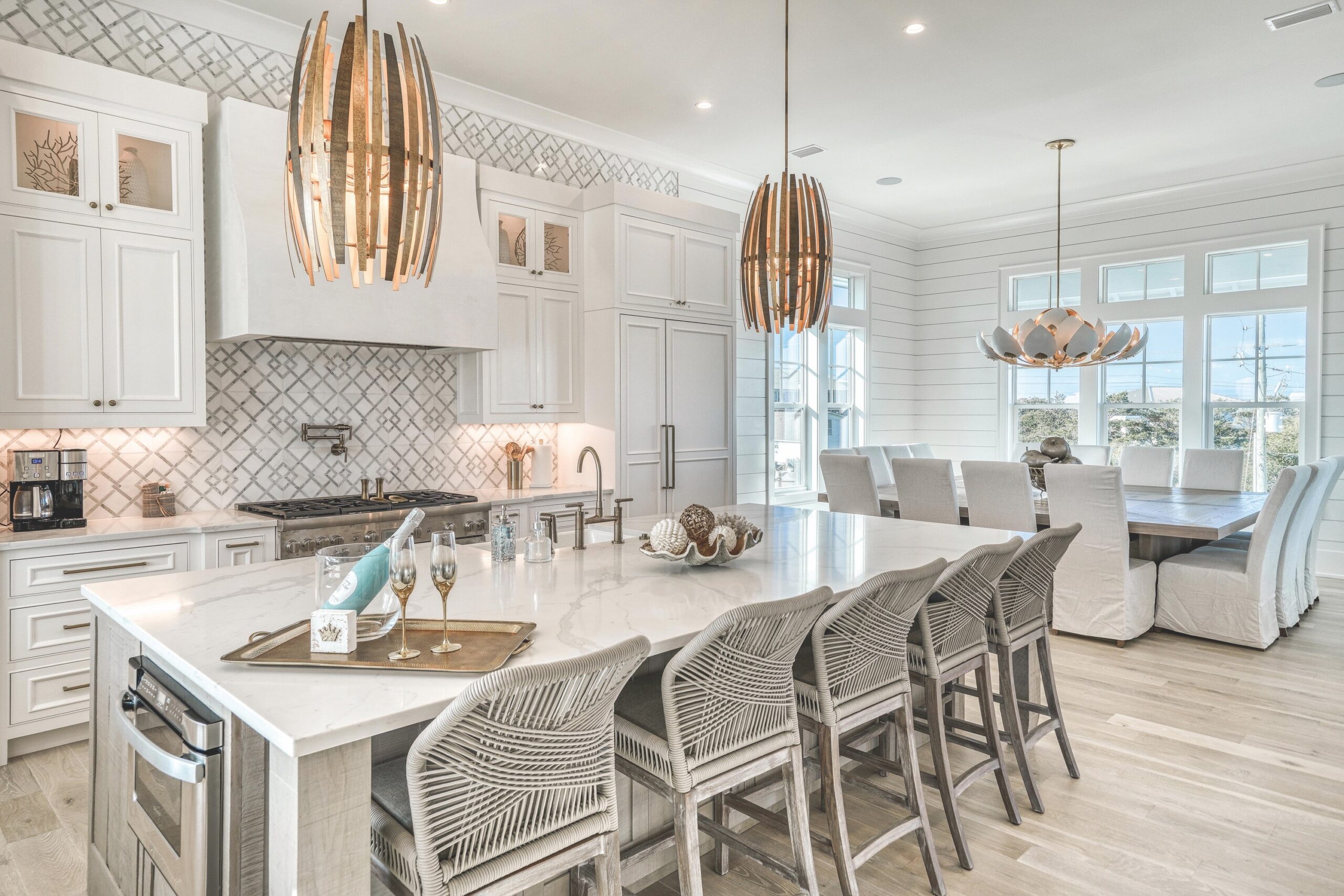 We sincerely appreciate you taking the time to learn more about who we are as a family and how we help our buyers and sellers make their dreams come true here on 30-A and in the surrounding areas. Feel free to reach out to us anytime so we can help you and your family achieve your dreams of home ownership in the area. We'll look forward to hearing from you soon!
— V —
---
Visit LambertRealty30A.com to learn more, or follow the group on Instagram @lambertrealty30a.
ARTICLE CATEGORIES