How Culture and Wine Are Shaping Communities
By Demetrius Fuller
In a perfect world—perhaps in my perfect world, at least—we would be able to combine the shimmering beauty of our Northwest Florida Gulf Coast with the scenic vistas, rolling hills, zigzag mazes of vines, and sometimes more temperate weather of California's wine country. Although we are many miles apart, our wine-related friends throughout Napa Valley have not only assisted in shaping their own communities, but they have also enabled and shaped certain aspects of ours. California vintners continually raise their glasses and open their cellars to help organizations—like the Destin Charity Wine Auction Foundation and the Sinfonia Gulf Coast's Wine, Women and Shoes event—raise money to benefit children throughout Northwest Florida. Along with being the home of many generous residents, Napa is a fun place for adventure and is replete with unexplored nooks, crannies, and surprises behind the vines.
In the summer of 2013, four of us embarked on an extended "out West" weekend that began in San Francisco and soon became a whirlwind extravaganza of music, food, exploring, and, of course, wine in Napa Valley. Music in Napa? We chose to visit in July to catch the annual Festival del Sole, one of America's premier music and lifestyle festivals, which blends world-class music, theatre, and dance events with the region's fine wine and cuisine in a grand celebration of the art of life. The ten-day event features performances by renowned artists and emerging talent; gala events at stunning wineries, resorts, and estates; free community concerts; a wellness series promoting healthy living; and year-round arts education initiatives sponsored by the Orchestra Institute Napa Valley. (Tidbit of note: The Russian National Orchestra's annual residency at Festival del Sole is completely underwritten by Tatiana Copeland of Bouchaine Vineyards. Her great-uncle was Sergei Rachmaninoff.)
We scheduled our visit during the festival's opening weekend, which we discovered was an incredible time to engage in the pomp and circumstance surrounding the kickoff. Incomparable Broadway legend and Tony Award–winning singer and actress Audra McDonald, who had just been awarded the prestigious title of Musician of the Year by Musical America, opened the festival at the breathtakingly gorgeous Castello di Amorosa. (One of Napa Valley's top destinations, Castello di Amorosa entices guests with secret passageways, stunning vistas, stately guard towers, and outstanding Italian-style wines.) In fact, the entire festival is flooded with amazing musical talent: the Russian National Orchestra, international guest artists, jazz musicians, ballet dancers, and even a youth orchestra. Nonmusical activities ran the gamut from intimate dining experiences in stunning vineyards and glamorous gala events dotting the terrain to yoga and wellness sessions in the vineyards led by health advocates from around the country.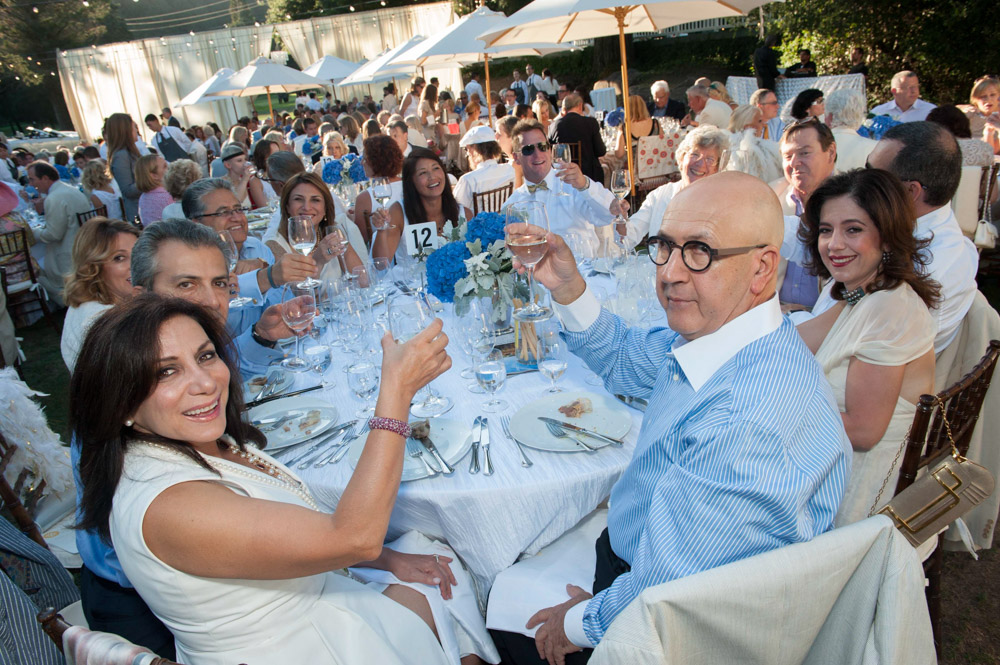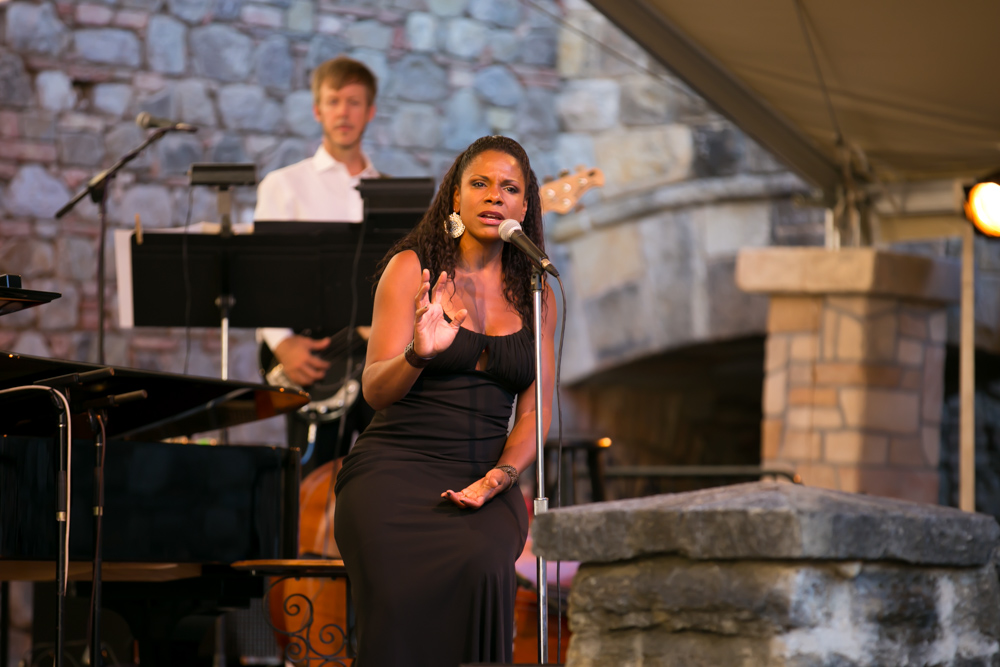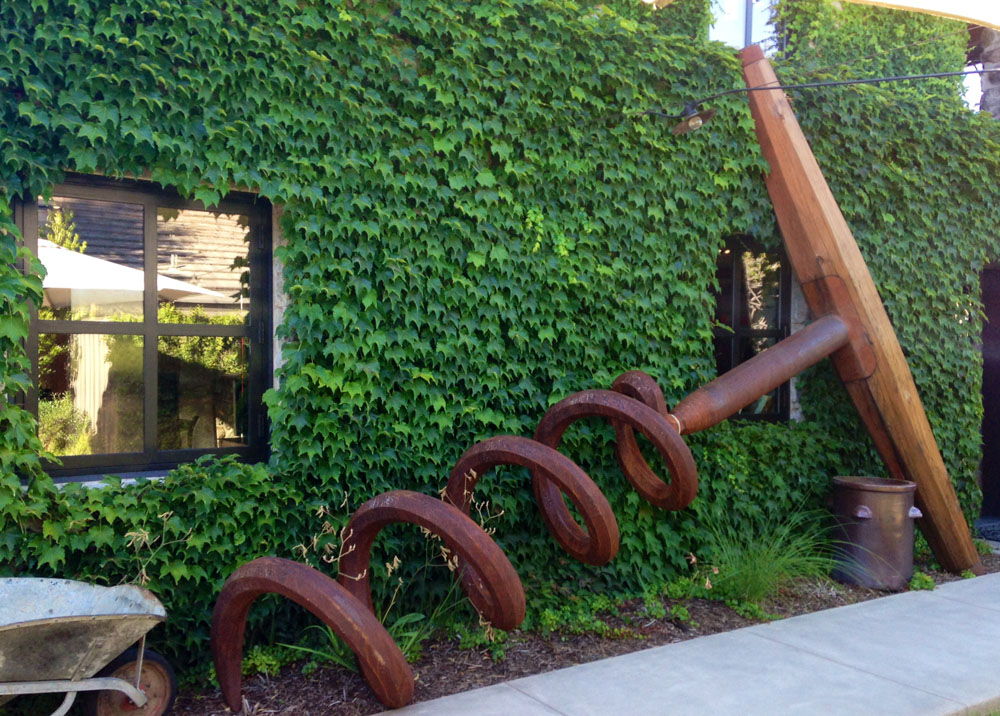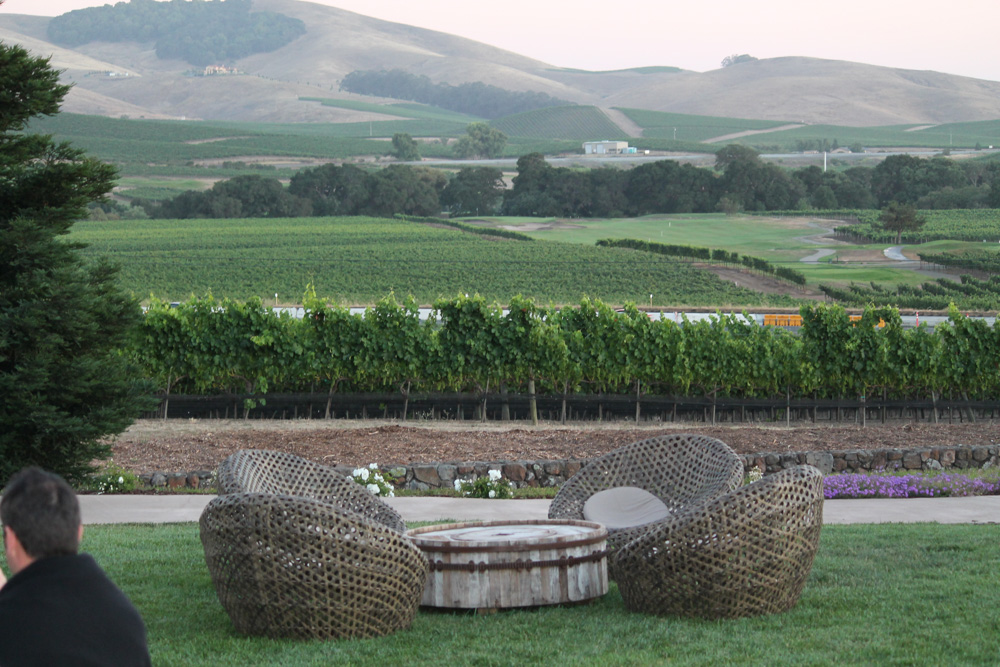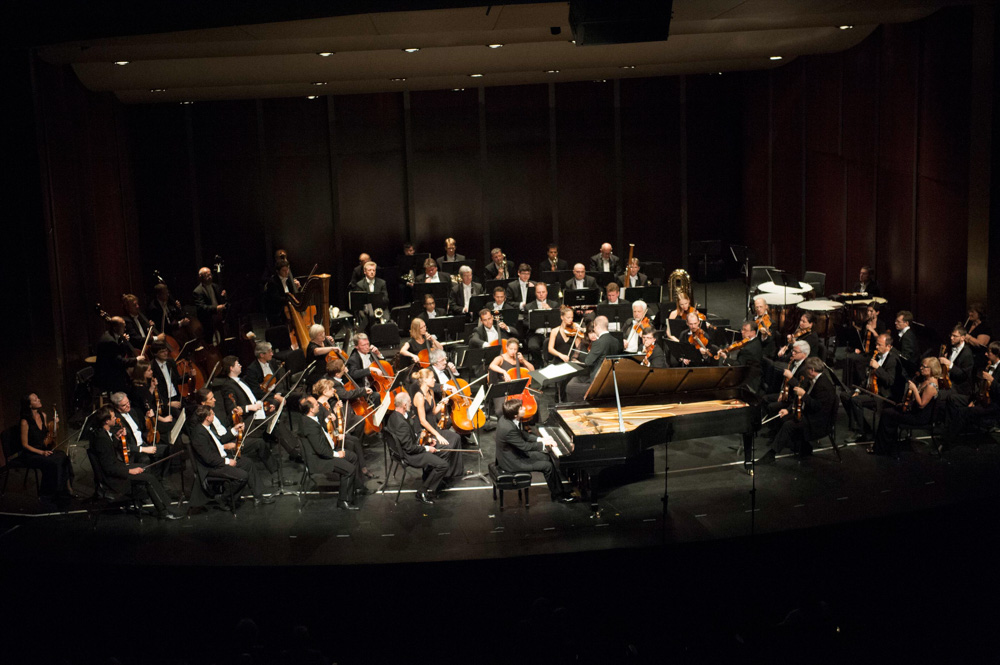 Of course, while in Napa, one expects to partake in wine tastings and vineyard tours, and this excursion was no exception. Our trip was the culmination of weeks of research so that we could make the most of our limited long weekend and try to accommodate requests from friends and colleagues. With more than four hundred vineyards in Napa Valley alone, it is a daunting task to isolate a handful to fit your schedule. Some of our visits were VIP experiences of the inner workings of several acclaimed vineyards, and others were built into the convenient, all-access Allegro Pass offered by the Festival del Sole. I am quite certain they named the pass that because allegro means "at a brisk tempo" in Italian musical terms. I assure you that we were doing everything at a brisk tempo, from wine samplings to concerts and vineyard tours, all jam-packed into just a few days.
Our scheduled visits were off the beaten path, both literally and figuratively. The first stop was up very windy roads that wrapped the side of a mountain on the way to David Arthur Vineyards. (My apologies to the rental car company: those were my claw marks on the back of the driver's seat—I was holding on for dear life. No animals were harmed during the process.) At an elevation of fifteen hundred feet, the vineyard stands above the fog line and is home to some of the priciest Cabernet grapes that can be found on Long Ranch Road, also known as the Rodeo Drive of Napa Valley.
David Arthur hospitality director and winery chef Tyson Ducker, former sous chef of the famed Napa landmark the French Laundry, was our host. We sampled a lineup of stellar wines, from a new rosé—rosé is the latest rage in Napa—to several of the vineyard's flagship labels, including Elevation 1147. As we came to expect with each of our private tours, our hosts led us through the vineyards and explained in detail the viticulture and wine-making process from vine to press to barrel to bottle. Barrel tasting was a very interesting experience, as we could really taste the various stages of development for each wine.
Between tastings, and back down the mountain, we stopped for lunch at Bouchon Bistro, Thomas Keller's famed eatery in Yountville. Conveniently located next door is Bouchon Bakery—famous for their macarons—which caught the attention of one of our travel companions and subsequently served as our breakfast stop for the next two days.
St. Helena Winery was the first of two afternoon stops. Past an ornate entrance gate and at the end of a dusty road passing through manicured vineyards sits the extravagant main house. Wine tastings take place on the covered back patio, which is reminiscent of a stately Southern veranda, encircled by meticulously trimmed shrubbery, a pool, guesthouses, and a bocce ball court. Guests can see miles of vineyards and mountains on the horizon. After starting with a lovely Burgundian-style white, our hostess, St. Helena owner Sarah Buxton, poured what is quite possibly the best chardonnay ever to touch my lips. We did a brief tour of the vines adjacent to the house and learned about the small parcel of land on which the vineyard sits, discussing the diverse soils and the clones of grapes that comprise the vines. Most important, the winemakers at St. Helena are what make the vineyard and its products truly unique.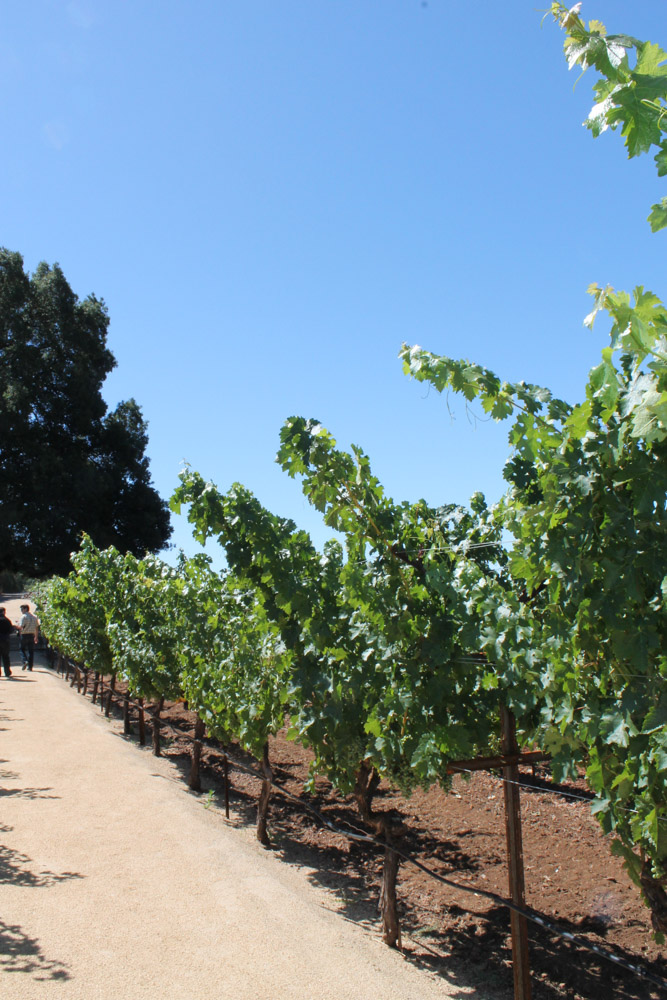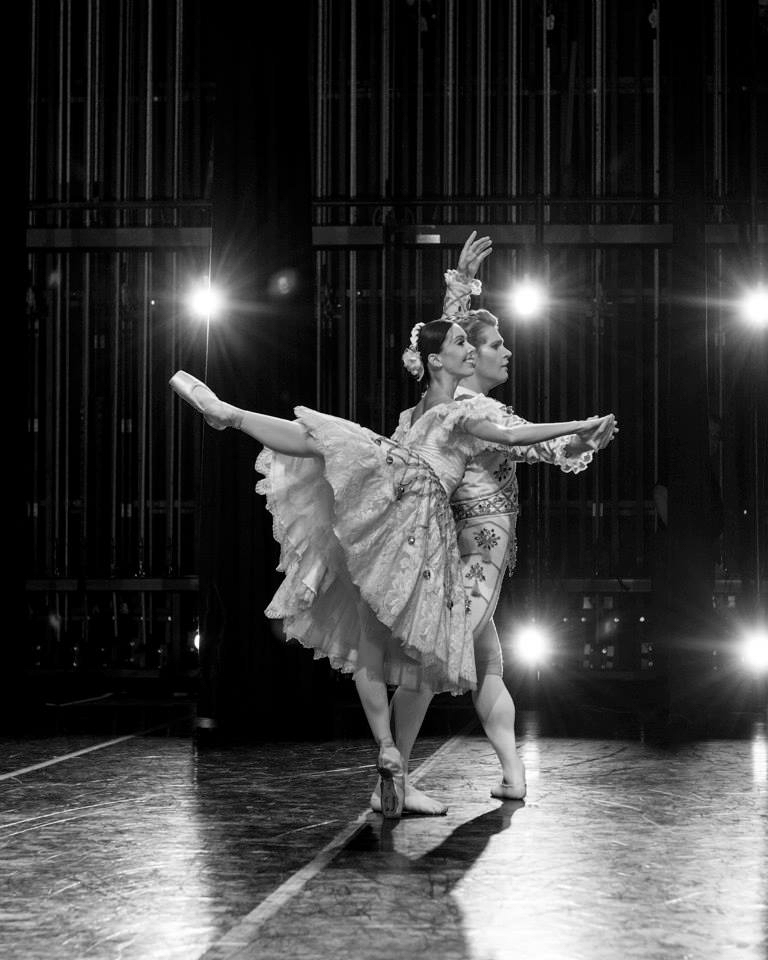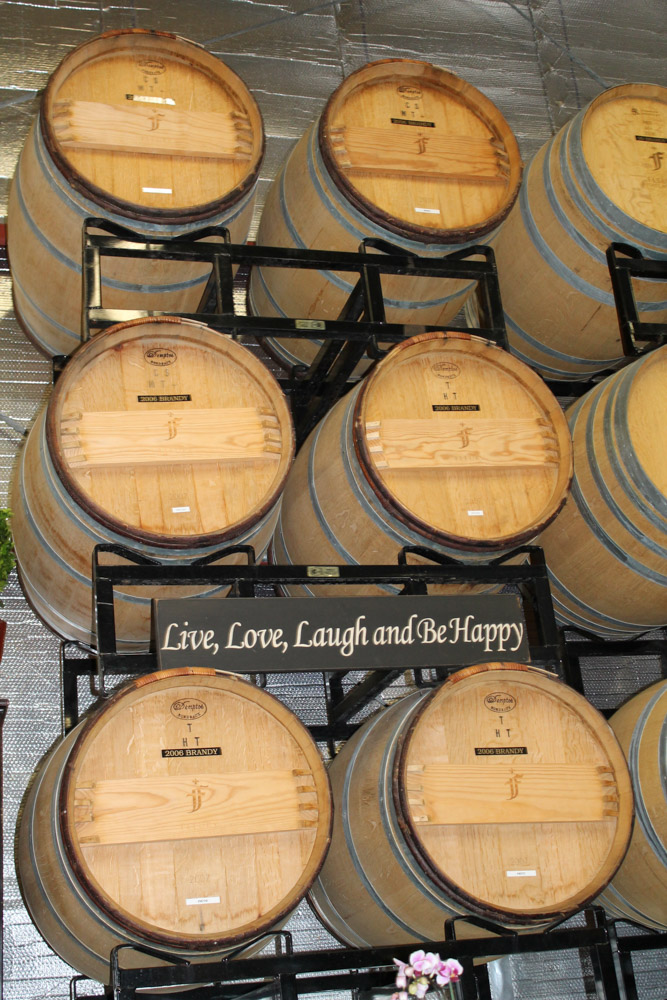 Winemakers are reaching cult fame as of late, and St. Helena has two of the best: Aaron Pott and Elizabeth Tangney. Pott was named one of Food & Wine magazine's Winemakers of the Year in 2012, and he is certainly a superstar consultant in the world of winemaking. The river that borders the St. Helena property provides such rich variations of soil and growing opportunities that both Pott and Tangney cherish the process of crafting exquisite varietals. Their experimentation with the four vine clones (one being the Bacchus clone planted centuries ago along the river) reaps some of the best cabernet sauvignons in the region. And the good news for those of us in Northwest Florida is that Aaron Pott will once again be featuring his Pott Wines at Sinfonia Gulf Coast's Wine, Women and Shoes fund-raiser in February of 2014.
Integral to the Festival del Sole's combination of wine and the arts is the plethora of wine-centric events at select vineyards throughout Napa Valley. We had the privilege of attending a wine dinner at picturesque Jamieson Ranch following a performance of the Russian National Orchestra and an incredible lunch, which was accompanied by the sounds of flamenco guitar, in the barrel room at Chimney Rock Winery. Jamieson Ranch Vineyards, the southernmost winery in Napa Valley, is reminiscent of a majestic western mountain lodge with more than three hundred acres of gently rolling hills, terraced vineyards, and phenomenal panoramic views. More than three hundred people enjoyed a five-course meal complemented by Reata Wine's varietals of pinot noir and chardonnay. Popular artist Clifford Bailey was perched in the corner creating a new work of art while guests took their turns hovering around renowned pianist Jean-Yves Thibaudet, the guest artist from the afternoon's concert. Still hungry after a long day, we happily patronized Taco Bell following the dinner—I suppose one could say that we ran for the "Bordeaux"—and chased it down with a really nice red wine from Blackbird Vineyards, where we were staying.
The 2014 Festival del Sole, set for July 11–20, already promises to shine, featuring winery events by Cardinale Estate, Hall Wines, The Hess Collection, Gargiulo Vineyards, Far Niente Winery, Robert Mondavi Winery, and more. Special musical guests will include Grammy Award–winning violinist Joshua Bell and the Concord Jazz All Stars, among others. There will also be a VIP evening in tribute to screen legend Sophia Loren with the world premiere of chamber group Los Angeles Virtuosi conducted by Loren's son Carlo Ponti, Jr.
Our venture also served as a recruiting trip of sorts to find partners for our charity wine events back home. Getting back to the ways in which wine and vintners are helping to shape communities, the Festival del Sole and two organizations in Northwest Florida—the Destin Charity Wine Auction Foundation and Sinfonia Gulf Coast's Wine, Women and Shoes—rely on the generosity of vintners and wineries for their largest fund-raising events each year.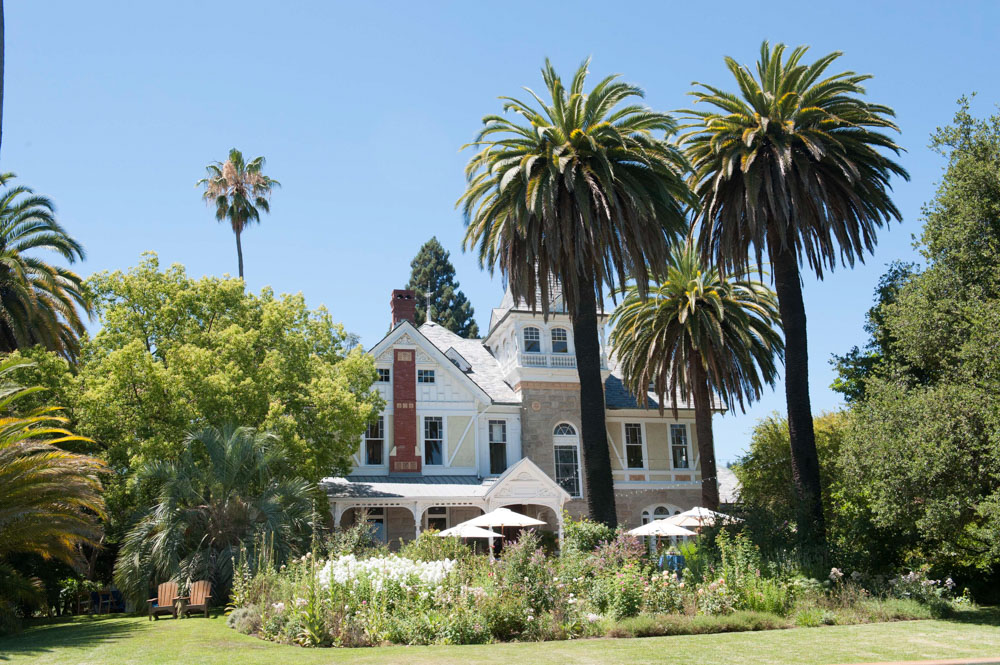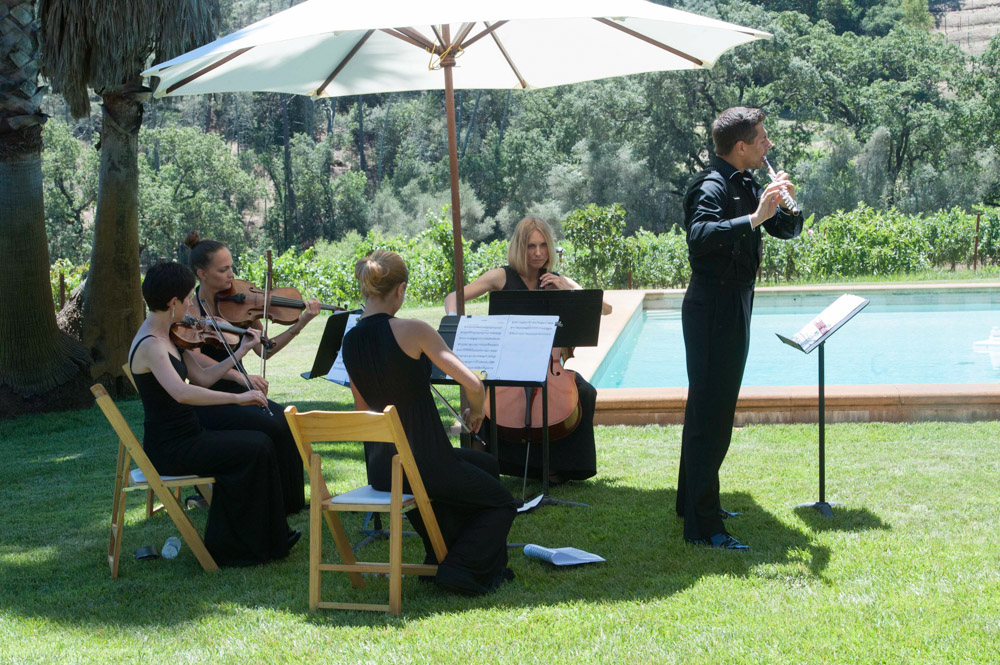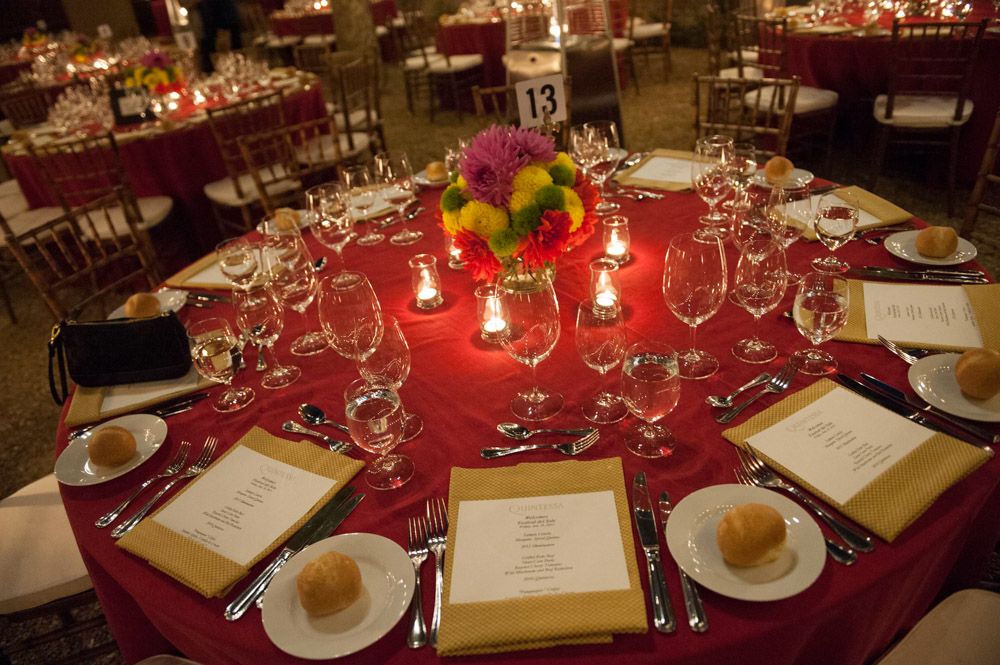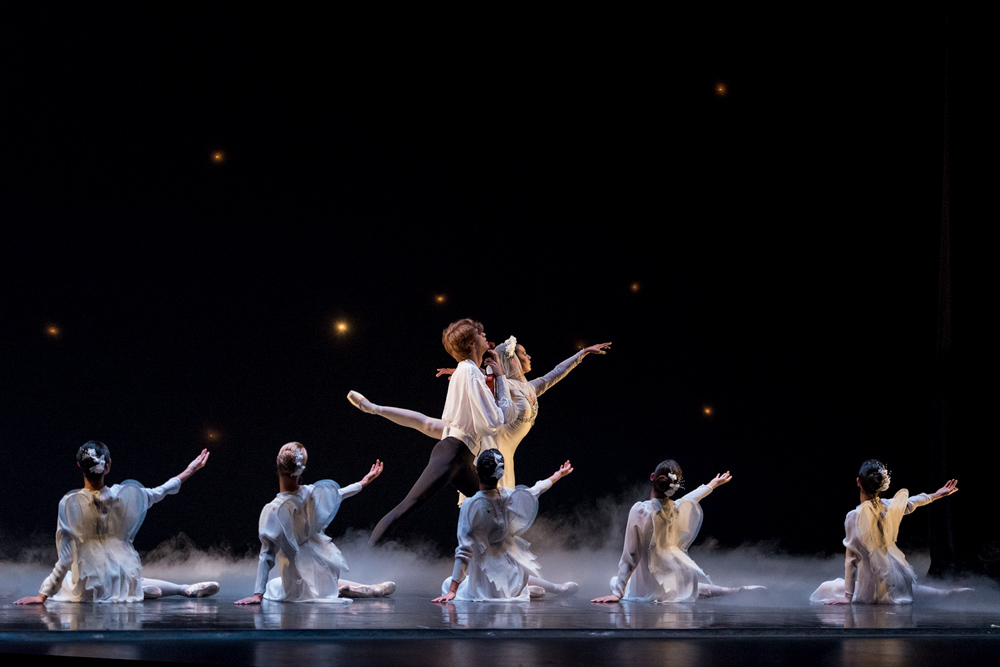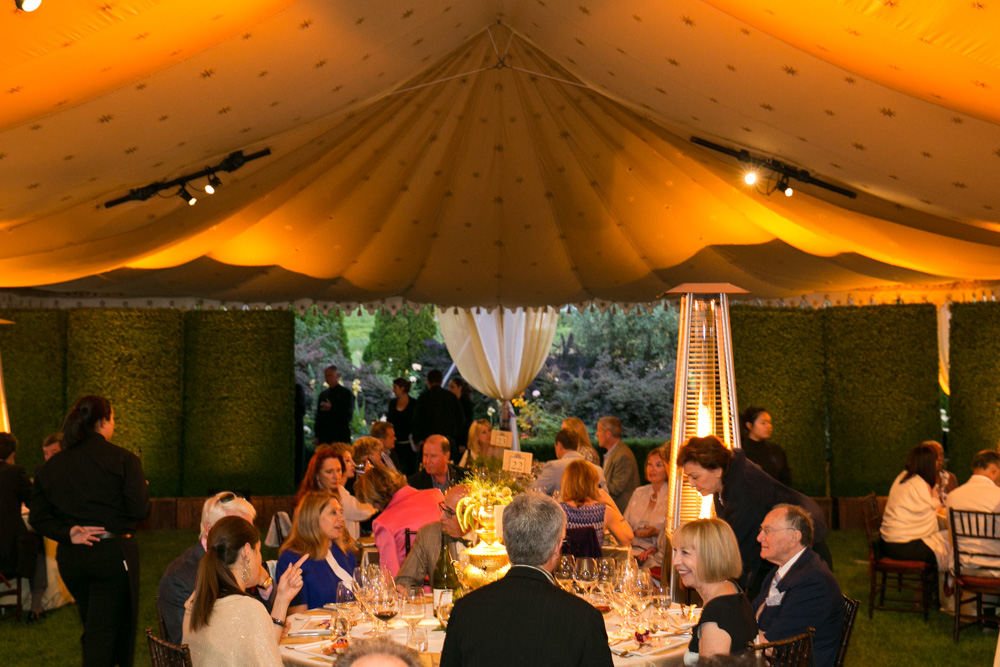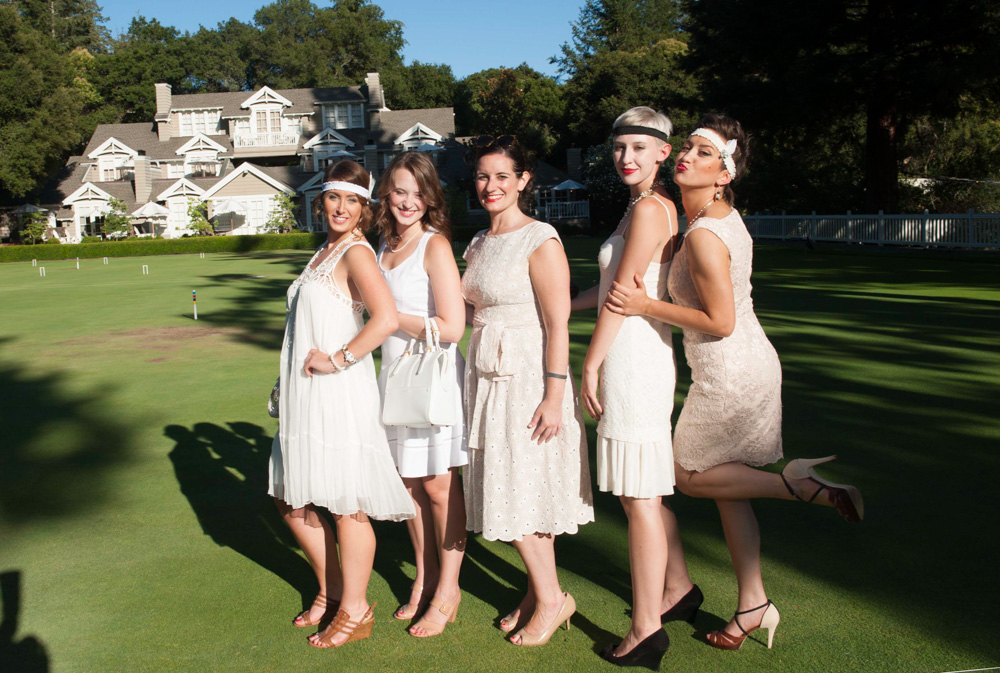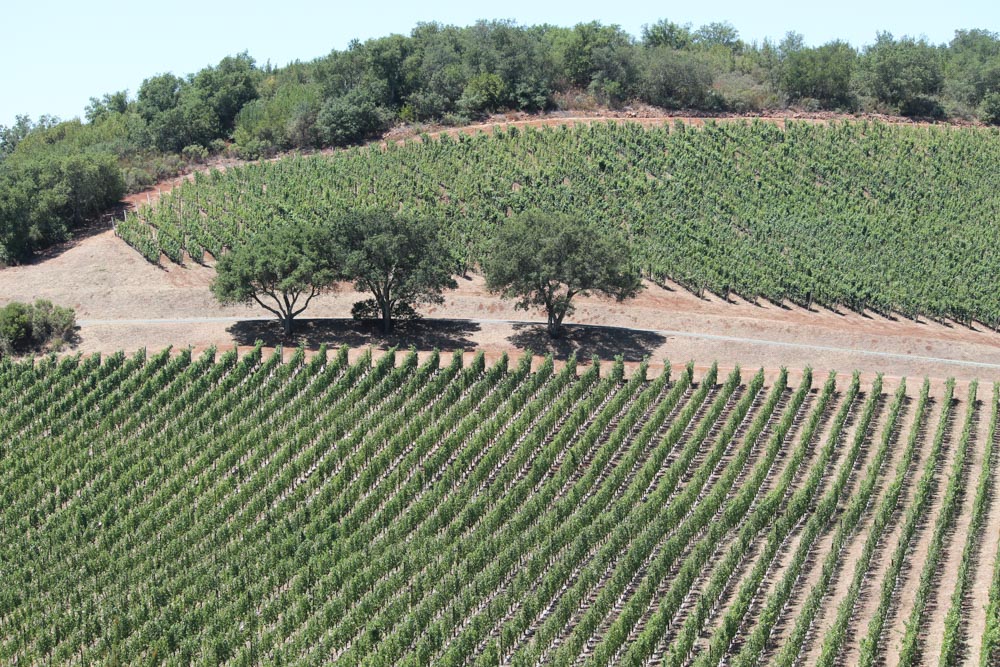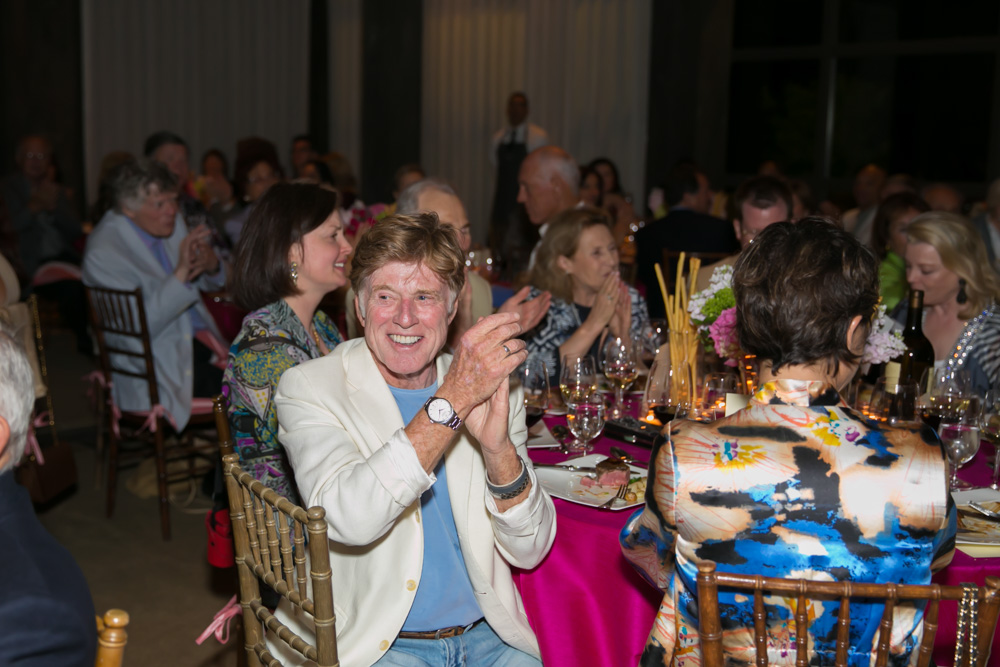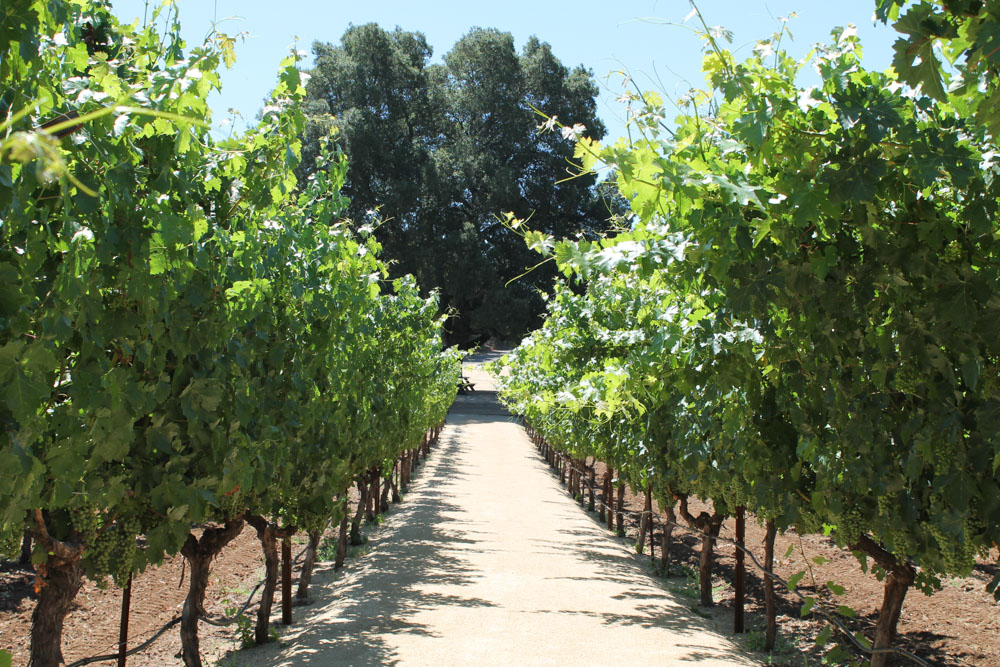 Festival del Sole's commitment is to enrich the cultural and economic vitality of Napa Valley. Besides its world-class programming, the festival supports numerous educational and cultural initiatives throughout the community. Over the past three years, Festival del Sole has awarded over $150,000 in grants to local nonprofits, schools, and arts organizations. Recent gifts include a $25,000 donation to local middle and high school music programs, a $34,000 grant to support Salvador Elementary's Artful Learning program, and $9,000 in scholarship funds for Napa Valley Youth Symphony students. Furthermore, through a partnership with the Lincoln Theater and the Orchestra Institute Napa Valley, local students, teachers, and artists are given the opportunity to learn from the festival's renowned musicians and dancers through workshops, master classes, and performances. Proceeds from the festival have also supported numerous community organizations through grants to the St. Helena Hospital Foundation, Family House, the Juvenile Diabetes Research Foundation, the Pathway Home, the Napa Valley Education Foundation, and the Land Trust of Napa County.
Founded in 2005 and named one of the top ten charity wine auctions in the country by Wine Spectator, the Destin Charity Wine Auction Foundation has donated more than $6 million to Northwest Florida charities through hosting world-class wine and culinary events. These funds have affected the lives of over 50,000 youths, including many afflicted by health issues and abuse. In 2013, the foundation donated a record $1.375 million to fourteen charities. The impact of the foundation on these local organizations is immeasurable, from Children in Crisis, whose Children's Neighborhood provides an emergency shelter and family foster homes for young children, to the Youth Village, which provides a safe place for educational and recreational services to children ages five to sixteen, and the newest addition, Food For Thought Outreach, Inc., which prepares backpacks full of healthy, easy-to-prepare meals for underprivileged children to take home with them for the weekends. These charities rely on the foundation not just to keep their doors open, but their ability to expand and provide much-needed services to the community also depends on them.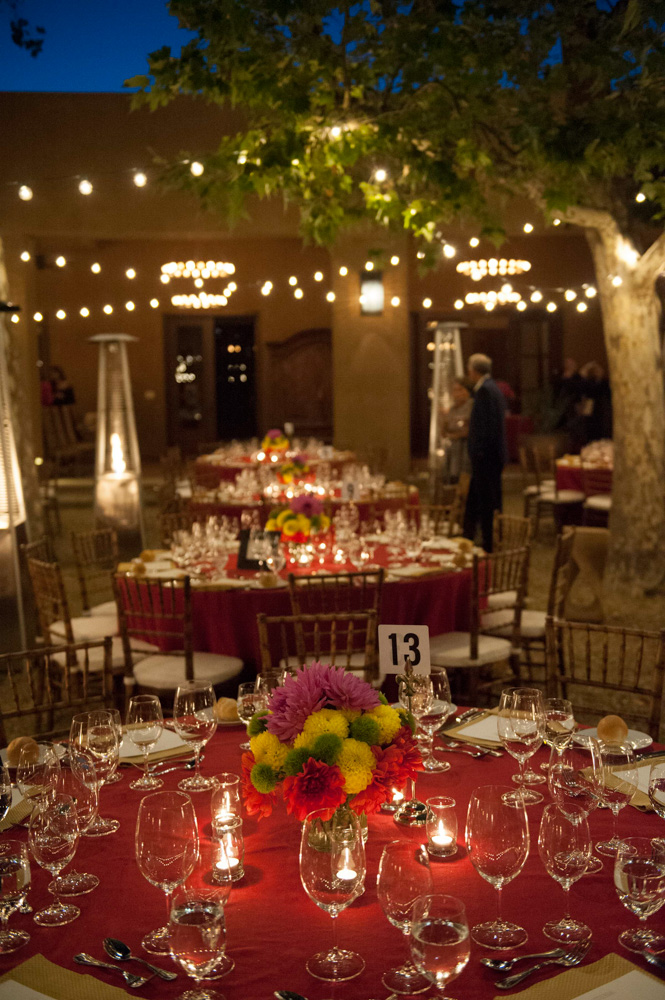 Newer to the wine event scene is Sinfonia Gulf Coast. Founded in 2005 on Florida's Northwest Gulf Coast with the mission of redefining the symphony experience, Sinfonia's notable guest artists have included Broadway legend Bernadette Peters, R&B icon Roberta Flack, Mary Wilson of the Supremes, Chris Brubeck, and the iconic big band Pink Martini. Since its inception, Sinfonia Gulf Coast has presented more than three hundred concerts and events, has reached more than 37,000 children through its outreach initiative that brings guest artists and musicians into the schools, and has offered complimentary concert tickets to more than 750 families through Sinfonia's Students4FREE program. The proceeds of Sinfonia's Wine, Women and Shoes event have been dedicated to expanding the organization's educational outreach offerings to include an Arts in Medicine component in collaboration with Sacred Heart Hospital and its selection as one of fifty-seven orchestras nationwide to participate in Carnegie Hall's Weill Music Institute project called Link Up, which provides a yearlong curriculum for third through fifth graders and culminates in an interactive performance with the orchestra.
Wine, Women and Shoes activities across the country consist of sophisticated events that feature wine tastings, vintner dinners, auctions, fashion marketplaces, and, often, fashion shows created to support a noble cause. Over the course of eight years and more than 120 events, Wine, Women and Shoes has raised more than fifteen million dollars for charities. Sinfonia's second annual Wine, Women and Shoes will include vintner dinners hosted in private homes throughout the region, exclusive wine tastings with guest winemakers and representatives, and a food, wine, and fashion extravaganza signature event. Last year's event raised $150,000, and 2014 already promises to exceed that figure.
To lovingly lift a term from our friends at Wine, Women and Shoes, "Sip Sip Hooray" to all of these dedicated entities that make a difference!
— V —
---
Demetrius Fuller is the music and artistic director of Sinfonia Gulf Coast and also serves on the board of directors of the Destin Charity Wine Auction Foundation.
Napa Valley Vineyards and Hot Spots:
David Arthur Vineyards – www.davidarthur.com St. Helena Winery – www.sthelenawinery.com Jamieson Ranch – www.jamiesonranch.com Chimney Rock Winery – www.chimneyrock.com Fleury Winery – www.fleurywinery.com Blackbird Vineyards – www.blackbirdvineyards.com Bouchon Bistro – www.bouchonbistro.com Ma(i)sonry Napa Valley – www.maisonry.com
Events and News:
Festival del Sole – www.festivaldelsole.org Wine, Women & Shoes – www.winewomenandshoes.com Destin Charity Wine Auction Foundation – www.dcwaf.org Sinfonia Gulf Coast Orchestra – www.sinfoniagulfcoast.org
ARTICLE CATEGORIES